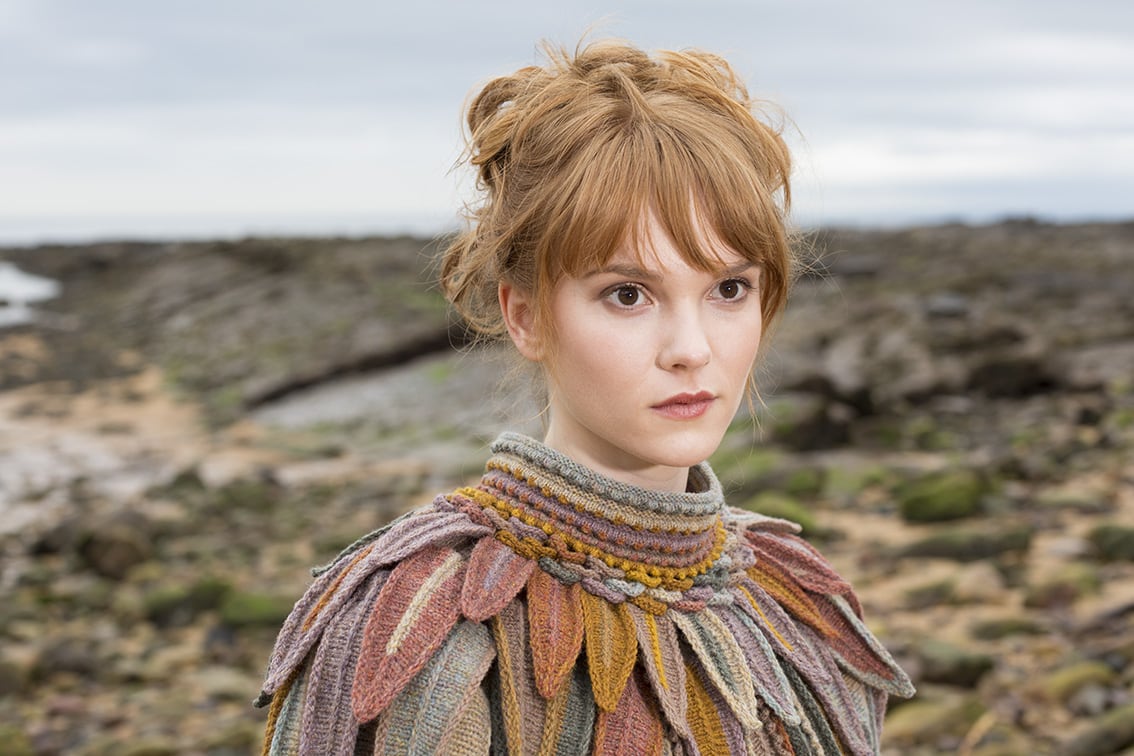 Videos are an exciting new way for us way to demonstrate techniques and also to show particular ideas we have developed for our designs. From my studio in the Isle of Lewis, we bring you a range of topics that will be helpful to you whether you are making one of our projects, or thinking of trying out a technique.
Our Stranded Knitting Tutorials show the key points of knitting in the round with steeks. Using the upper part of the Damselfly design from Glamourie as a demonstration piece I show all aspects of knitting and finishing stranded garments, including how to cut and finish your steeks.
In Celtic Knotwork Tutorials I give an overview of three of my Celtic designs and then follow with tutorials which guide you through the techniques involved in knitting and designing your own Celtic knotwork and cable patterns.
In Using a Knitting Belt I explain a little about how this useful piece of equipment was used in the Hebrides in generations past, demonstrate how I use a knitting belt and talk about the belt construction, giving suggestions on how you can make your own.
Designing With Feather Shapes takes an in-depth look at the completed feathered costumes and designs from Glamourie, from inspiration through to design and construction. The Feather Finishing Tutorial shows how to finish your feathers, both long and short, which is one of the most important parts of making our feathered designs.
Felting Tutorials gives a step-by-step guide to making felted buttons and beads, which are an ideal begining for experimenting with the felting techniques used in some of the Glamourie costumes such as the Mountain Hare and Cailleach. They are also a wonderful way of making use of your project scraps to make perfectly matching buttons for your finished designs.