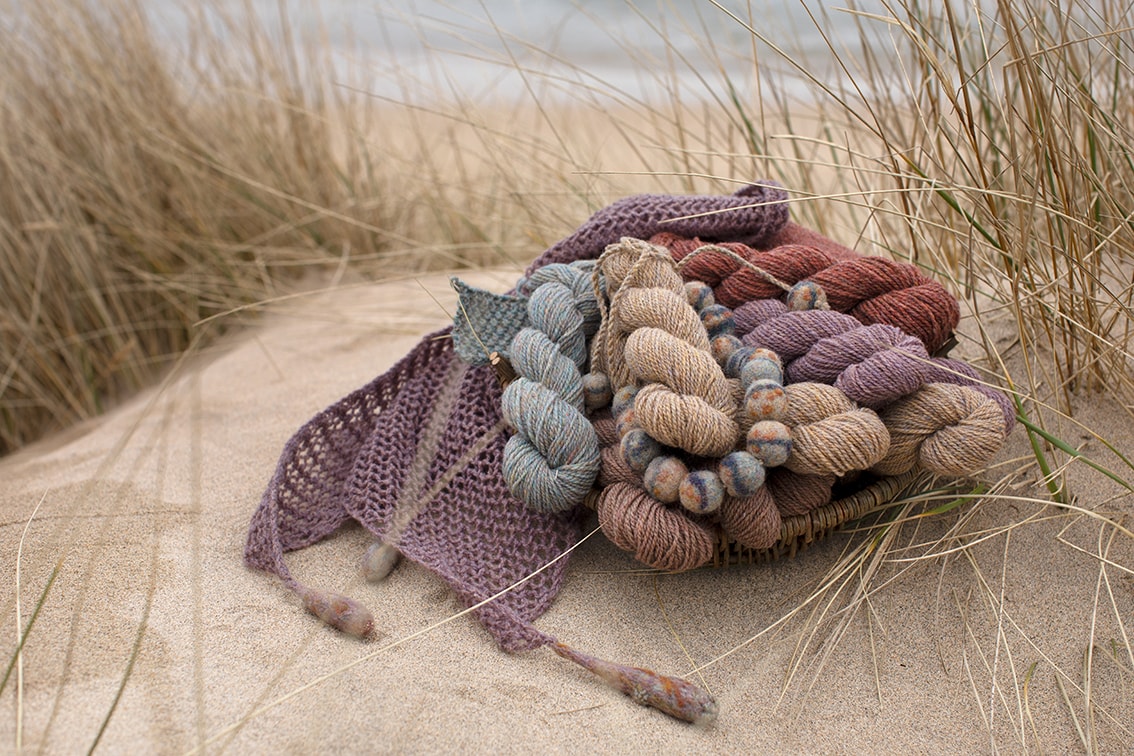 Videos are an exciting way for me to demonstrate techniques and show particular ideas that Jade and I have developed for our designs. From our studio on the Isle of Lewis, I bring you a range of topics that will be helpful if you are making one of our projects or thinking of trying out a technique. And if you want to learn to knit you will find full demonstrations of all the basic techniques here.
Cast-on Methods takes a look at the four different methods I use in all of my work. Casting Off shows how to cast off for a perfect finish.
Knit & Purl examines the knit stitch, which is the basis for all knitted fabric, and the Cables tutorial is ideal for a beginner to textured knitting.
The Tension Tutorials are for all abilities. In these tutorials I demonstrate how to achieve the correct tension on plain, textured and stranded knitting.
The Stranded Knitting Tutorials show the key points of knitting in the round with steeks. Using the Oregon Autumn Vest patterncard kit as a demonstration piece, I show all aspects of knitting and finishing stranded garments, including how to cut and finish your steeks.
For Beginners' Openwork The Kelpie's Tears shawl is a free video class with full instructions and tutorials.
In Using a Knitting Belt I explain a little about how this useful piece of equipment was used in the Hebrides in generations past. I demonstrate how I use a knitting belt and talk about the belt construction, giving suggestions on how you can make your own.