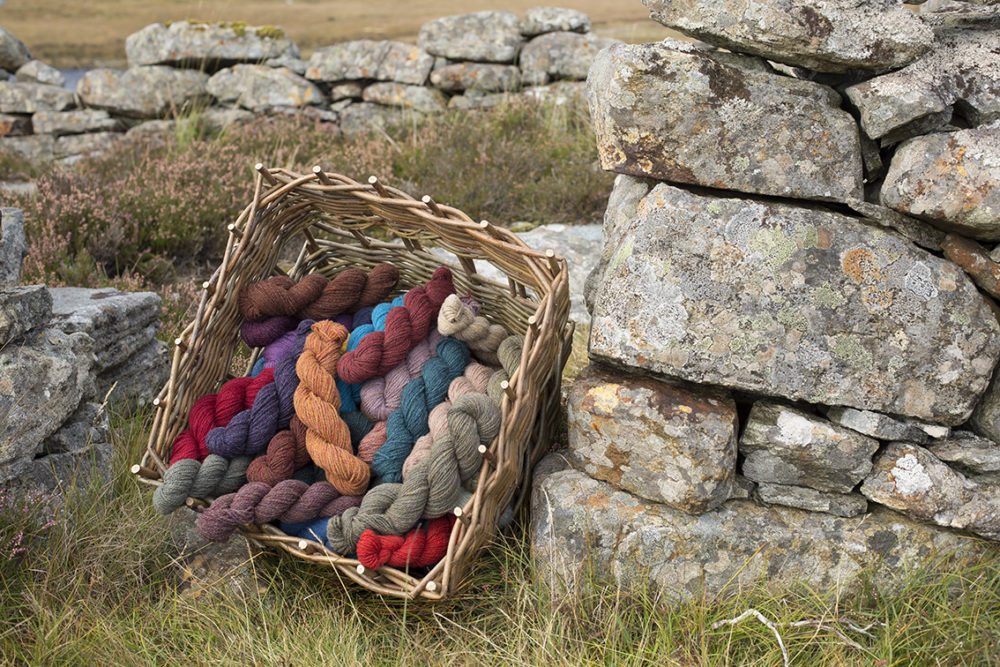 We are currently open to UK and Rest of World orders. Due to the current pandemic we are staying socially distanced and safe in the workplace. This means that orders can take longer than usual to process and dispatch. Delivery times may also be longer than usual as postal services also need to practise social distancing.

Ordering from the EU:
The website will be opening to EU customers on the 31st of January. This delay is to allow us to gather practical information for you on package delivery times and customs/handling charges now that we have left the EU. Our yarns are all made in Great Britain, so should not attract tariffs in the EU. VAT will be applied at import by your country, and for packages over the value of £135 there will also be a duty charge applied on import. We have sent some test packages to several EU countries, and once they arrive we will have more accurate delivery information for all customers in that region.
If you have a Gift Voucher and want to reserve a particular product, or have a question about an order please get in touch through our Contact Us form.