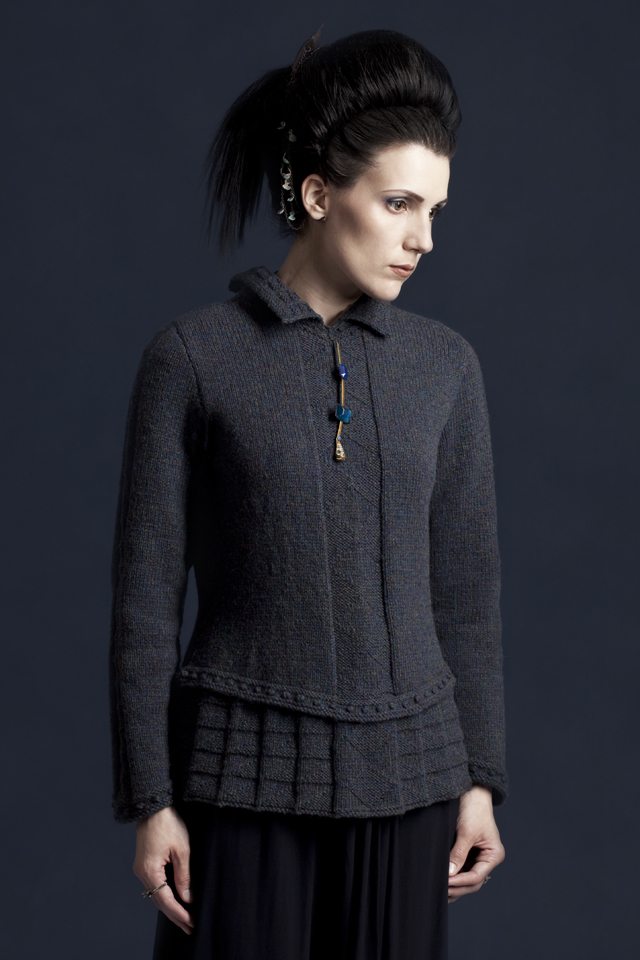 Jade

Starmore
was born and brought up on the Hebridean island of Lewis. She graduated from Glasgow School of Art with a BA (hons) first class in Communication Design and an MDes in Fashion & Textiles and is a professional photographer and textile designer.
She is also a graphic designer involved in book and website design and is co-founder and creative director of Virtual Yarns, which features her photography, styling and knitwear designs.
Over the past three years she has worked alongside her mother Alice to create their latest collaboration, Glamourie. Jade wrote the stories that inspired the highly conceptual costumes and designs in the book. She was also responsible for the styling, which involved creating fabric designs and then designing and making the garments to partner the knitwear.  She designed and knitted one of the costumes and its variant design and was the artist for the book's technical chapter. She organised and undertook all of the photography for the book, which took place on the Isles of Lewis and Harris over a period of three years.