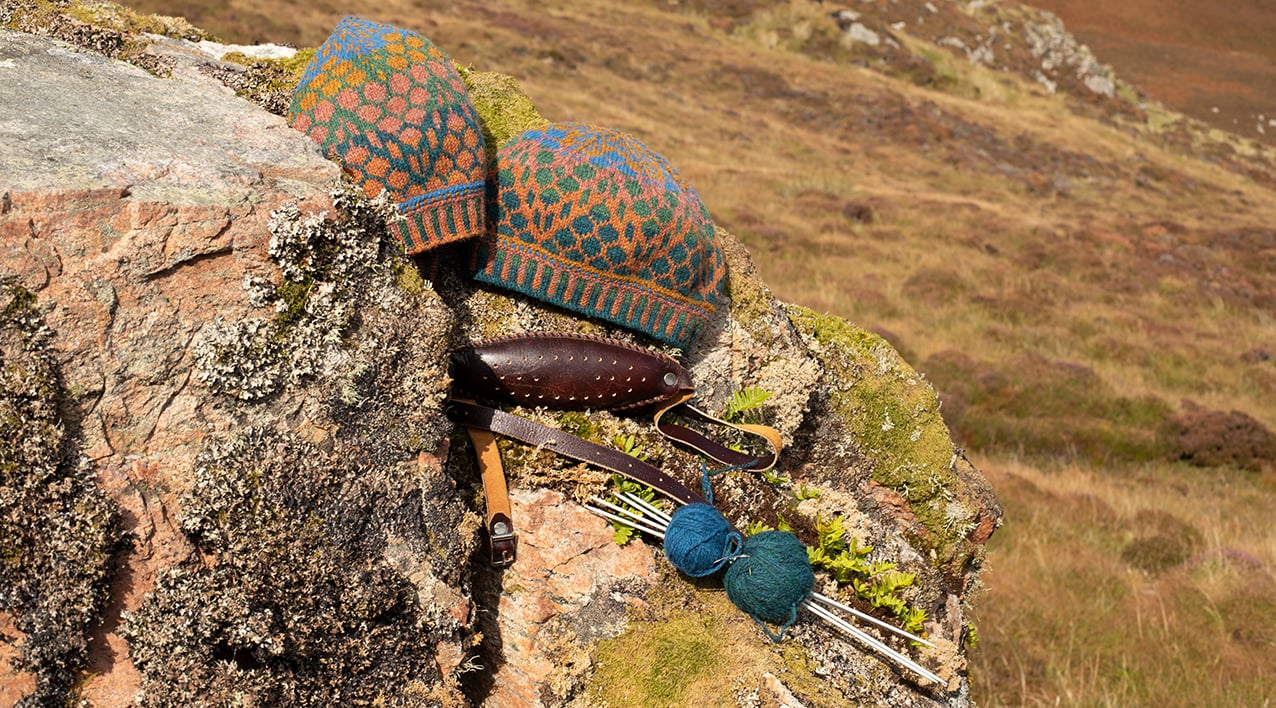 Knitting belts were an essential tool for generations of knitters who had the lifelong task of hand knitting garments for their families. Repetitive strain and posture injuries were unheard of: the knitting belt ensures that your hands are free to move easily at all times and there is no strain on any part of your body. The position of the needles ensures that your posture is always upright and you can even walk while you knit if you feel so inclined.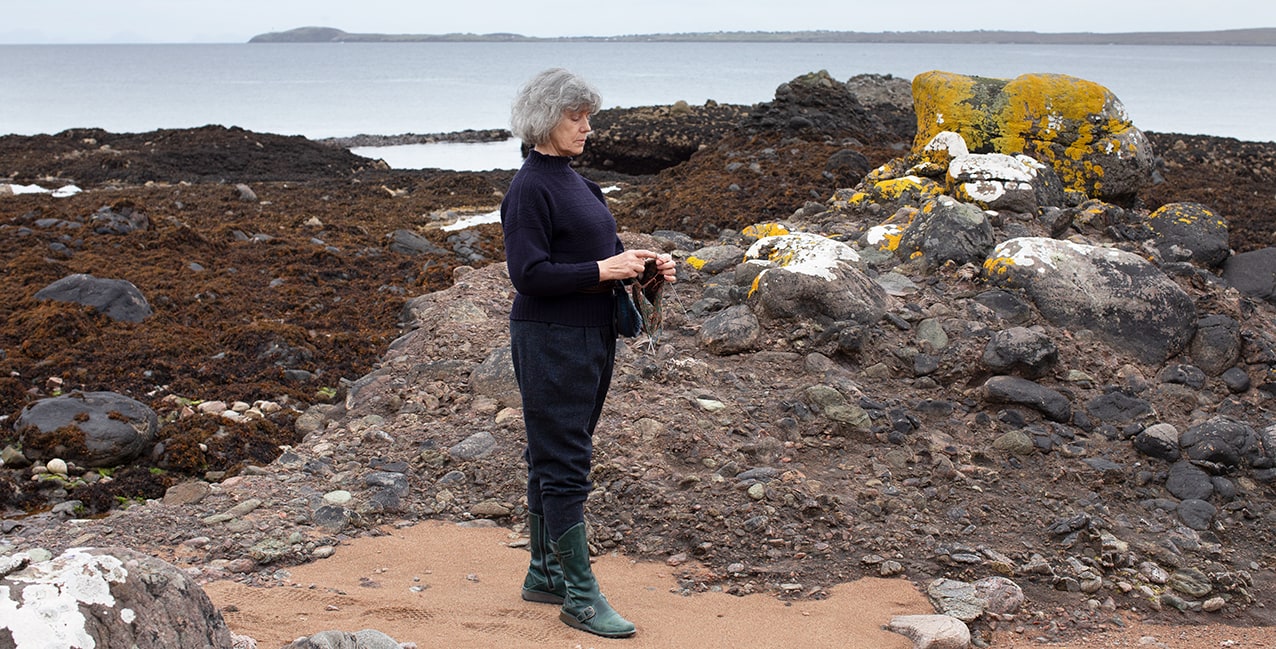 In this video I demonstrate how I use a knitting belt, and explain a little about how it was used in the Hebrides in generations past.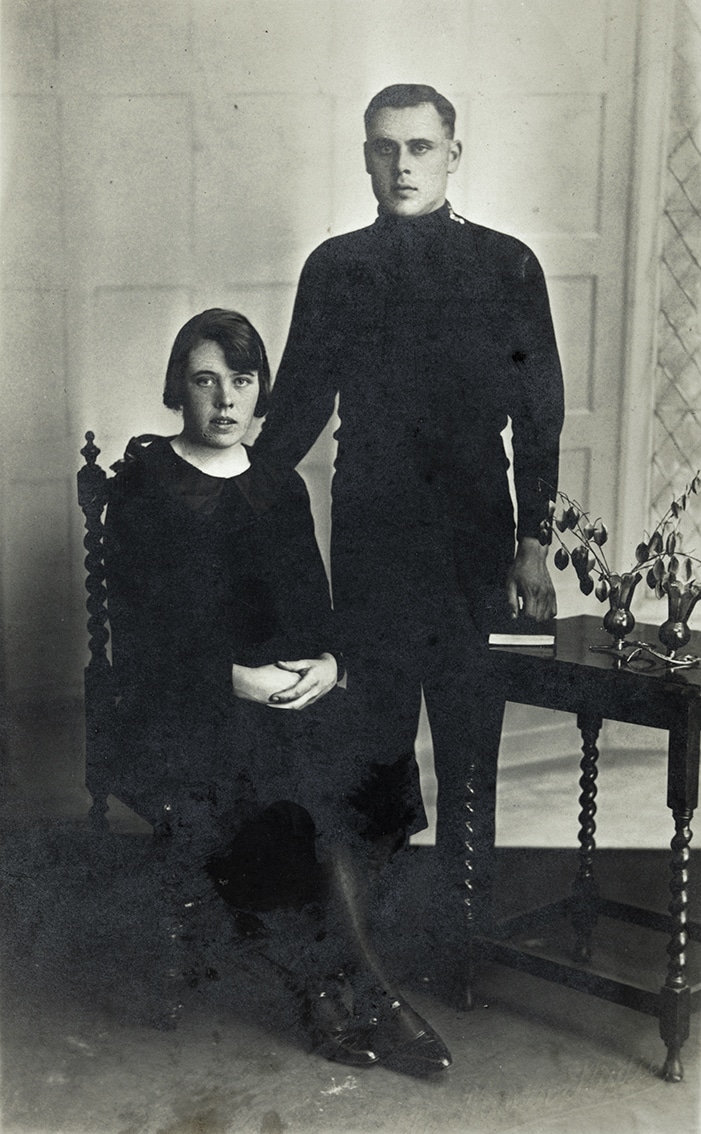 To the left is a portrait of Ishbel Macleod and her brother Donald, taken in 1936 at the end of the fishing season in Great Yarmouth. Ishbel was my maternal aunt, and one of the herring girls I refer to in this video. The girls were paid at the end of the season so going to have a formal portrait taken was a special event to celebrate. You will notice that Uncle Donald is wearing his best Sunday gansey for the occasion. Donald was fortunate to be the only male with four sisters to knit for him so he was never short of gansies. In contrast my paternal herring girl aunt, Alexanderina Matheson, was the only girl and had five brothers to knit for. She never complained though, and spoke of how she enjoyed knitting and would rise before dawn to get as many rounds done as she could because she loved to see the patterns grow.
Ishbel was a multi-tasker and once home she looked after the house cow and worked on the croft, whilst Donald moved eventually from fishing to crewing on government Fishery Cruiser vessels which patrol the coastlines. He also served in the Royal Navy for the duration of WWII.
Below is a picture of Emma Macrae, who models for us on shoots in the Isle of Lewis. Emma is a fashion student from the Outer Hebrides, she was taught to knit by her grandmother and this image shows her having her first go at using a knitting belt. On the needles is a Marina fingerless glove.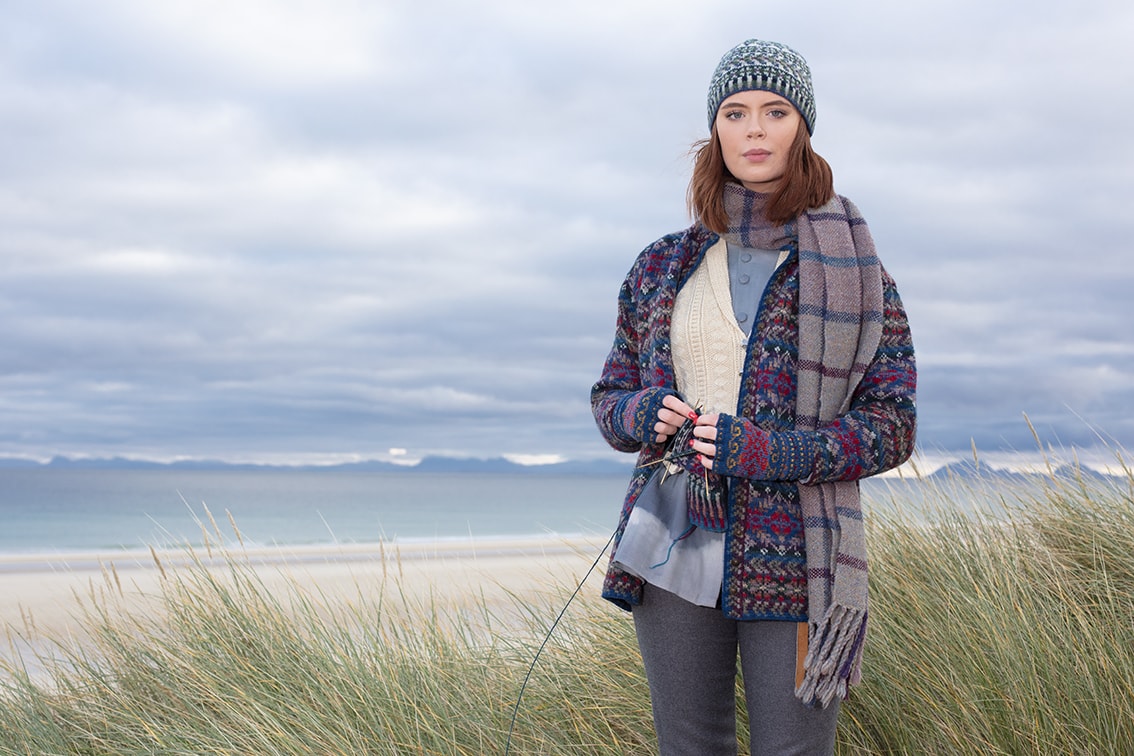 This video details the construction of a knitting belt, and suggests how you can make your own.