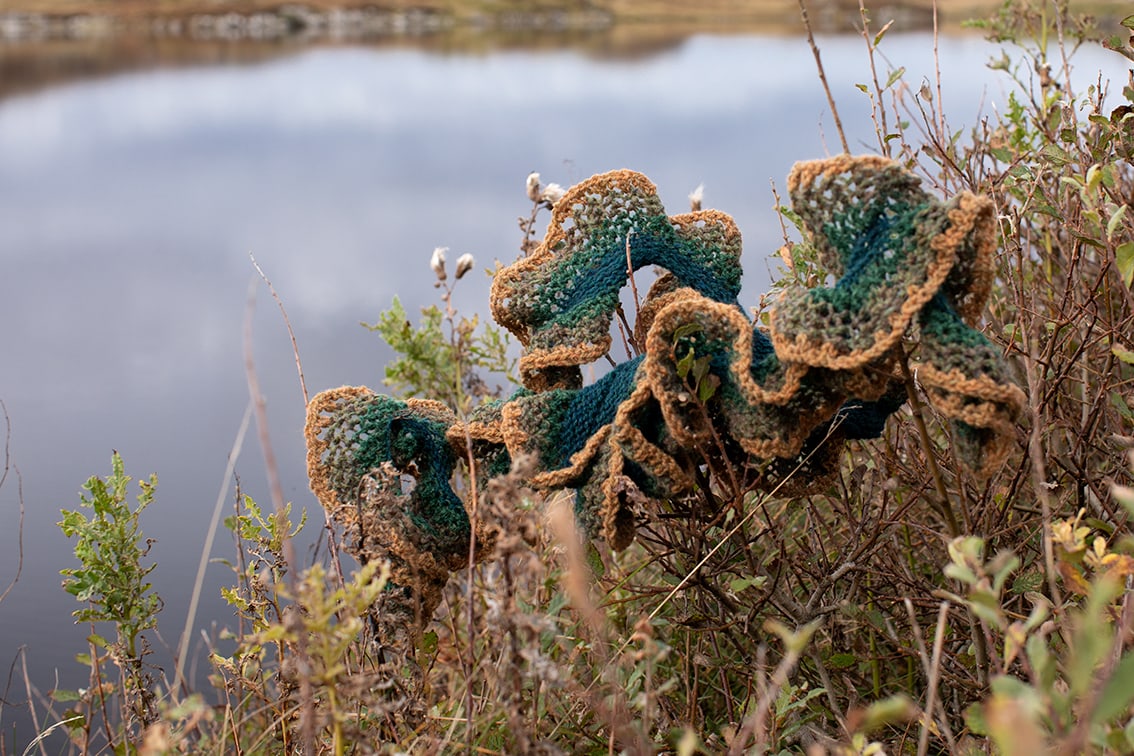 Casting off is a very simple action and since it is often hidden in a seam, the importance of getting it right is often overlooked. It is important to cast off evenly and with the appropriate tension as this greatly affects the finished result, whether it is is on display, as you can see at the outer edges of the Briodeag scarf photographed here, or hidden inside the seam of a garment. The following videos show how to cast off for a perfect finish.
Casting Off in Knit Stitches

Here I demonstrate how to cast off in knit stitches and how to check that the cast-off tension matches the knitting.
Casting Off in Knit and Purl Stitches

There are times when it is appropriate to cast off the stitches following same pattern sequence as the knitting. Here I demonstrate casting off a Moss Stitch swatch where the stitches have been worked in alternating knit and purl and then switched after every two rows.