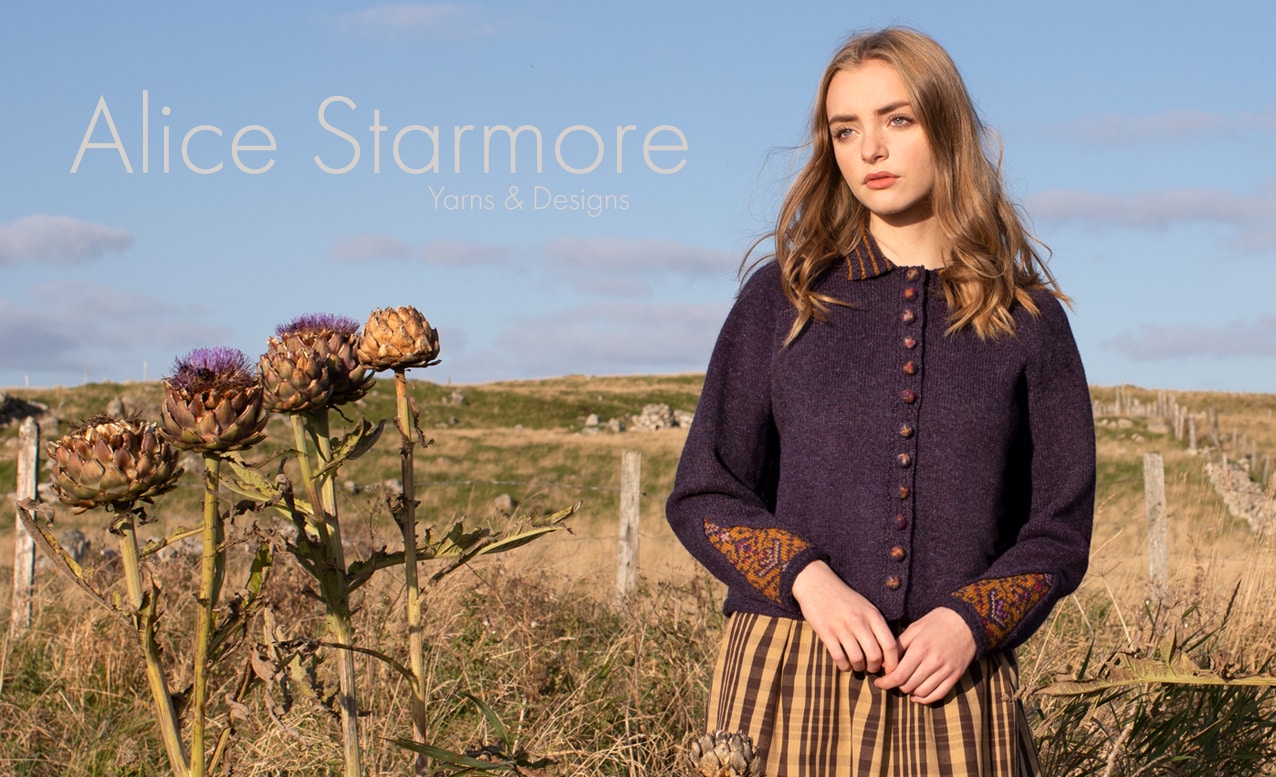 Dear Knitter,
The clocks have gone back and the year has turned towards winter, so as a reminder of the wonderful rich colours of the autumn moorland, the Kimberley yarn pack is now available to work the design from Jade's book, 
A Collector's Item
. This version has been made in a main colour of Limpet, with contrast of Golden Plover and embroidery in Wild Orchid, Erica, Driftwood and Clover, with felted buttons to match. It's a wonderful project with a great balance between plain knitting, interesting shaping, colour work and finishing. It can also be personalized in your own choice of colours, though it does look particularly rich in Jade's chosen autumn palette.
Click here for the Kimberley yarn pack.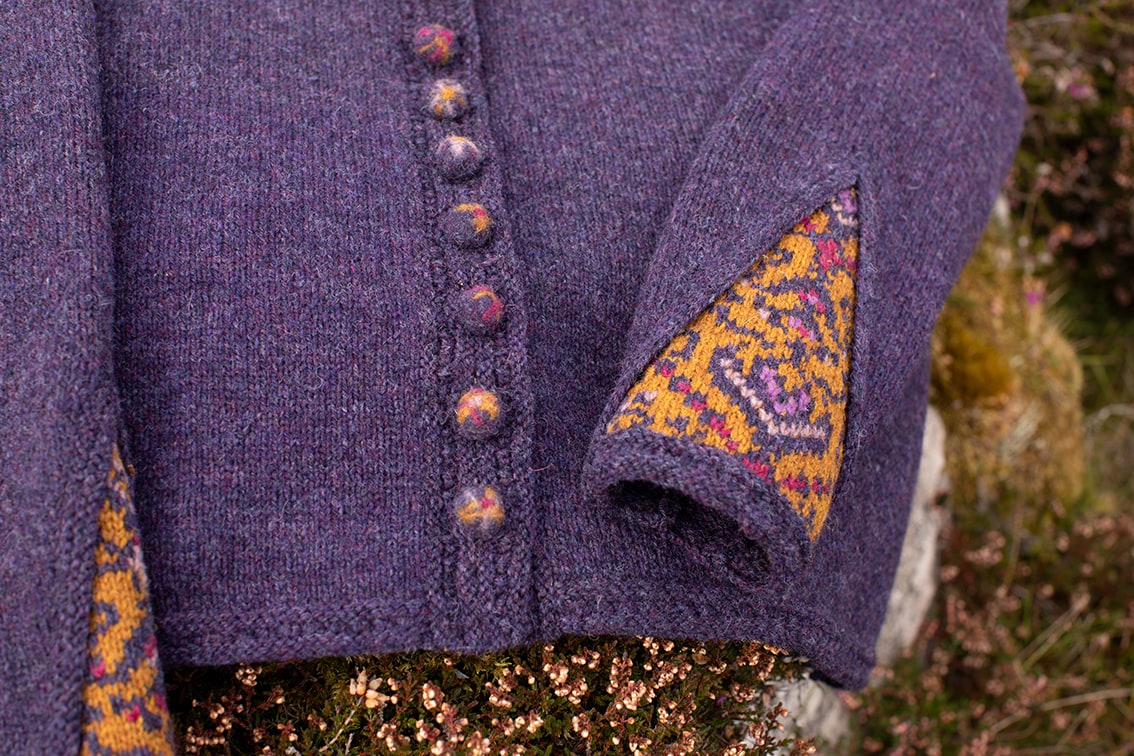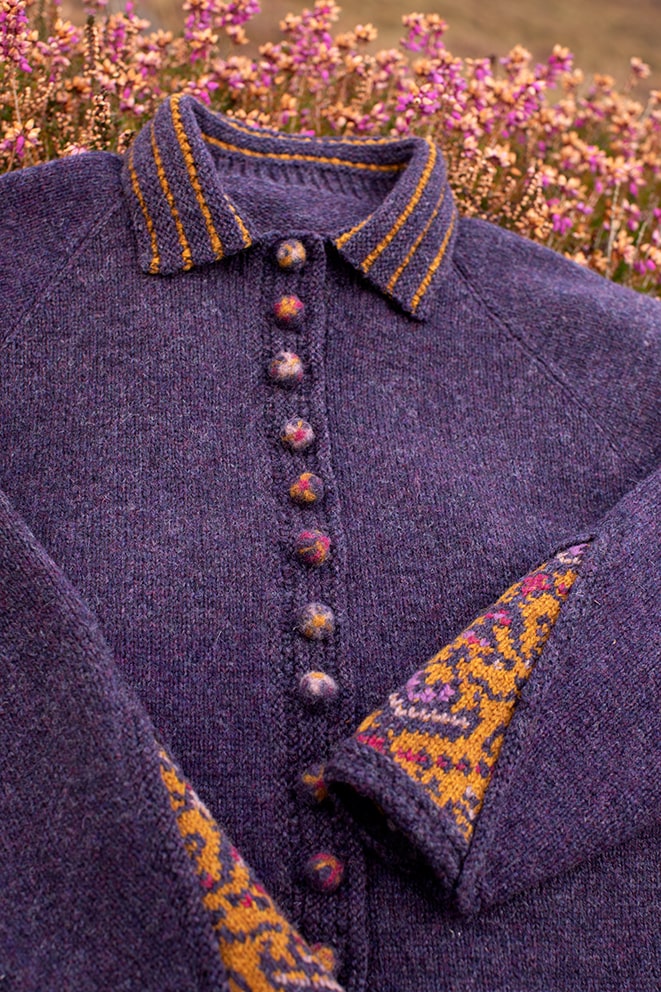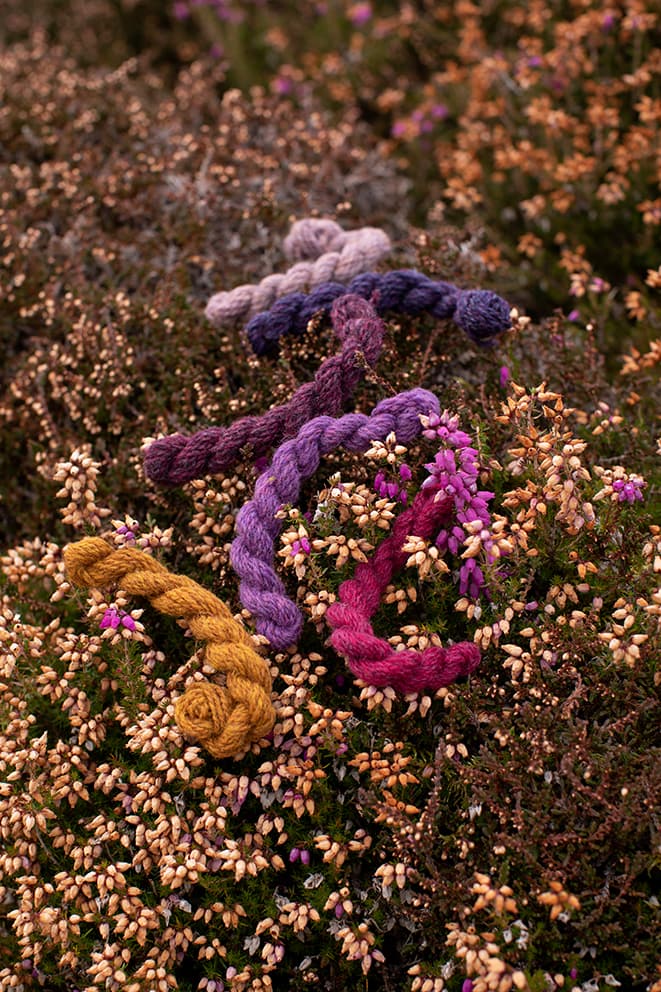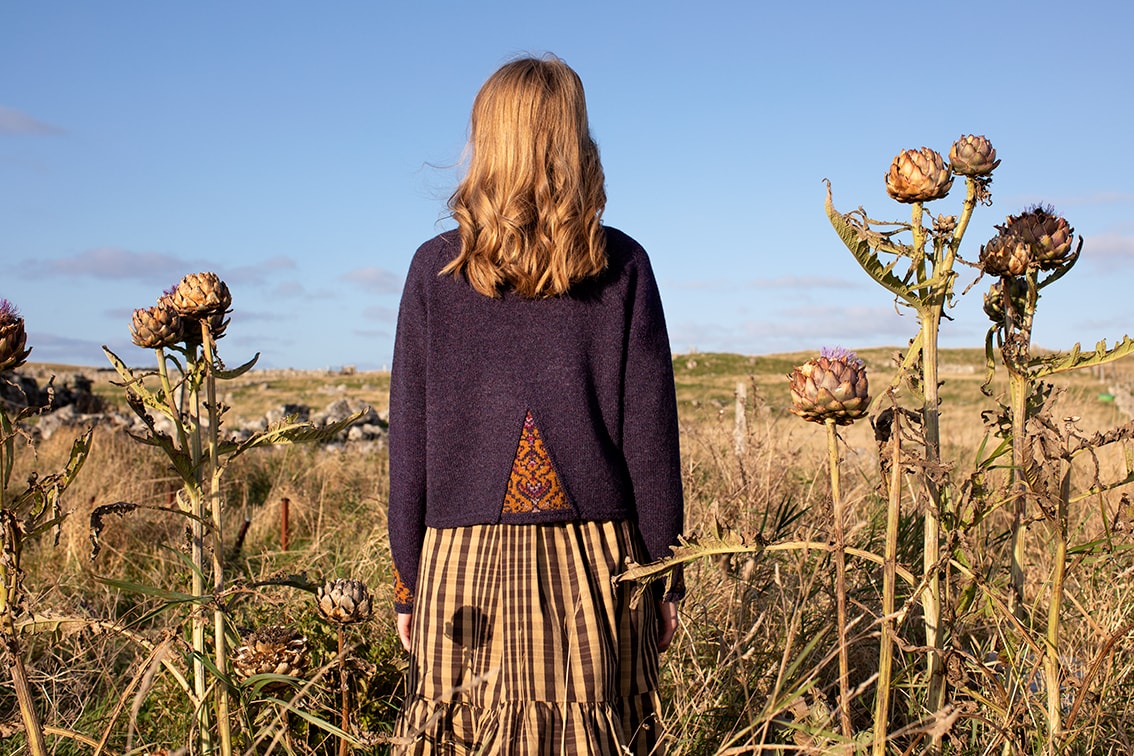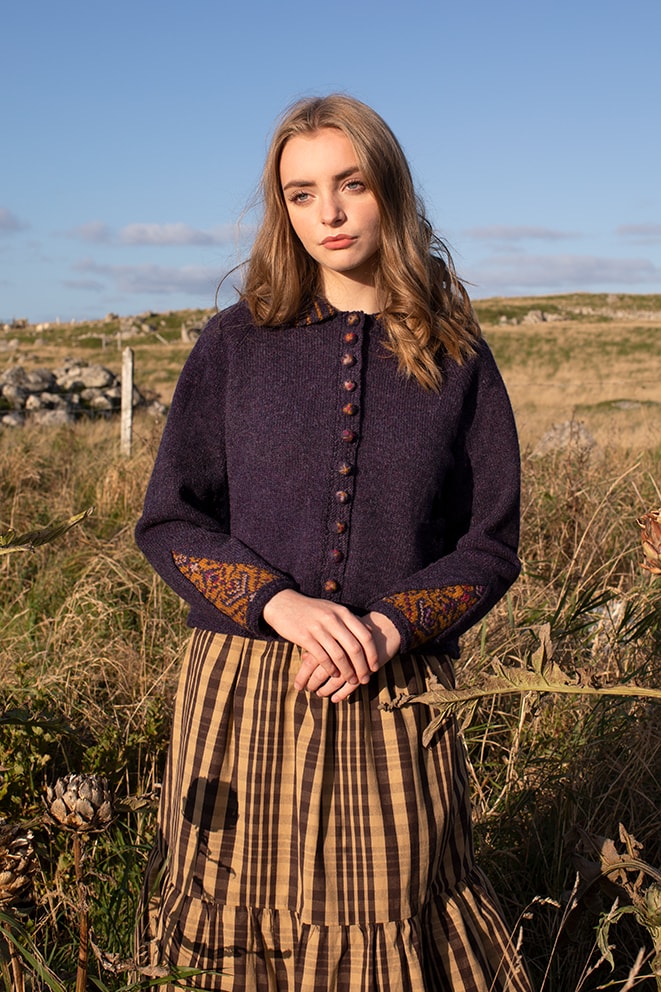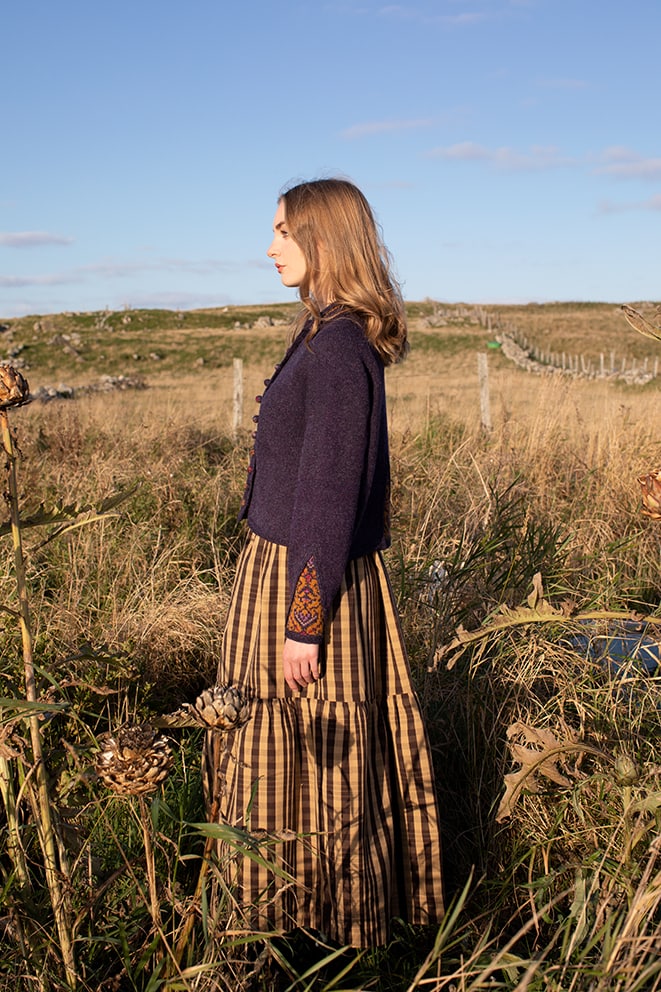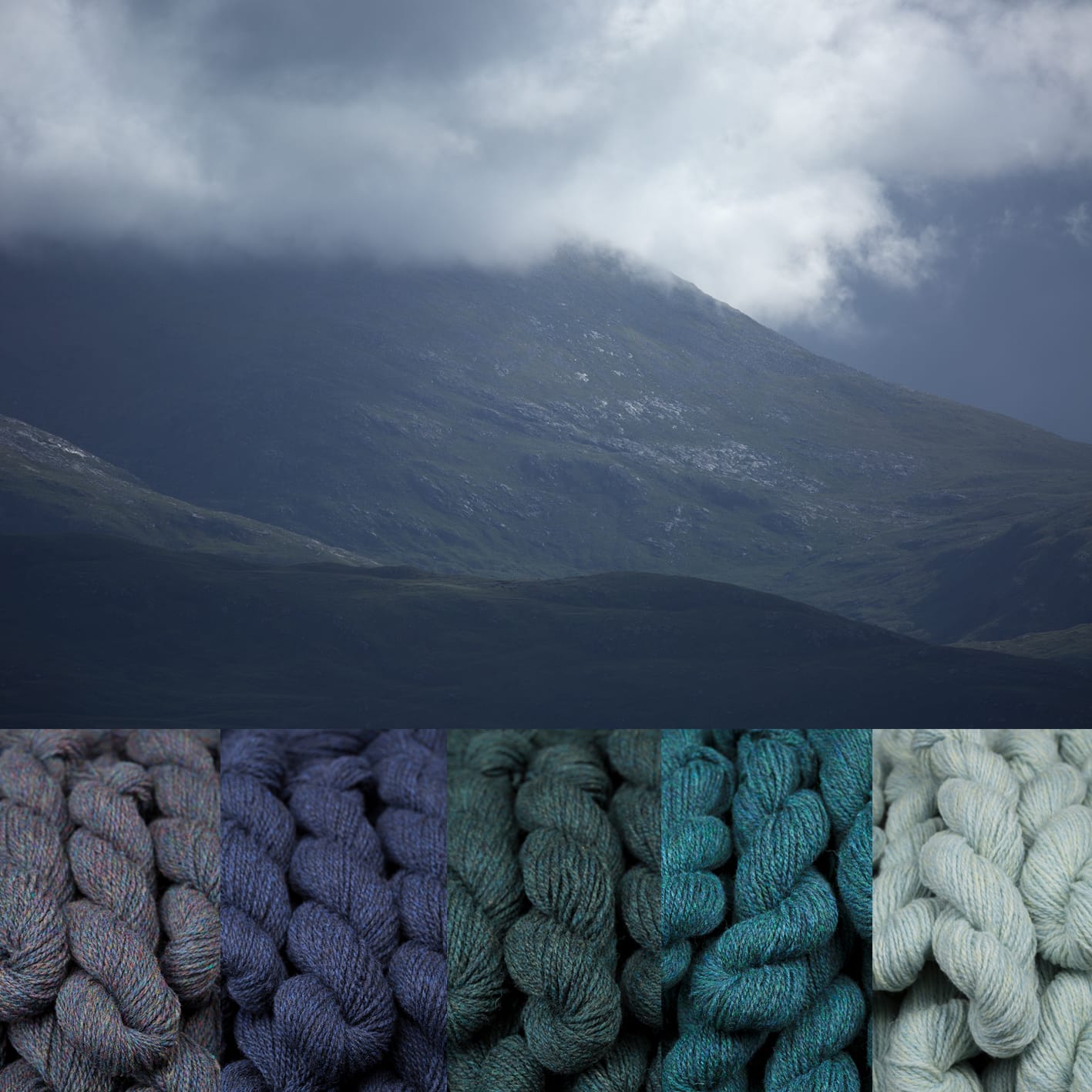 Despite the weather being more challenging this month we have still been out and about on shoots, in particular with our Hebridean yarn. You can now find many more inspirational yarn and landscape images in our
Colour Palettes page.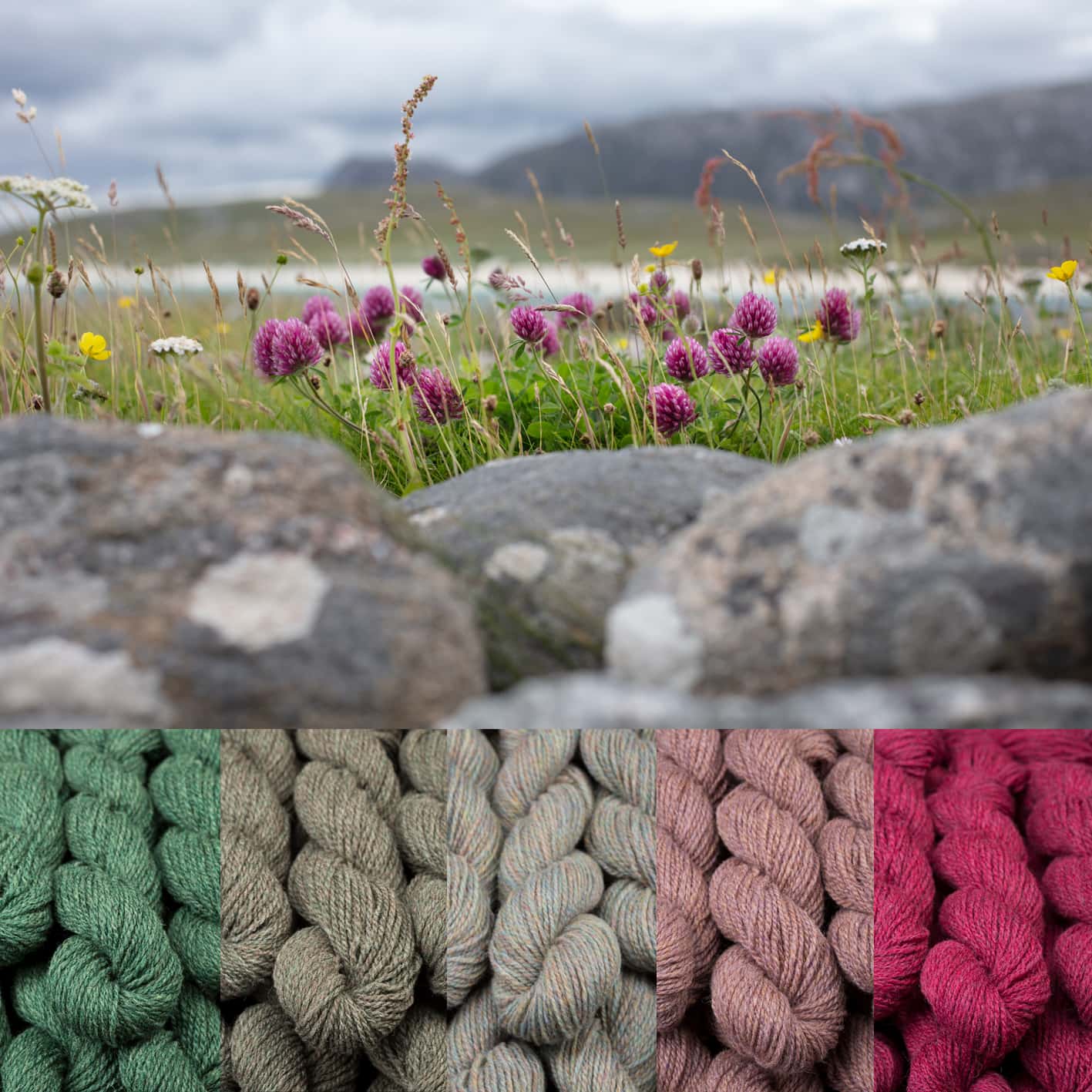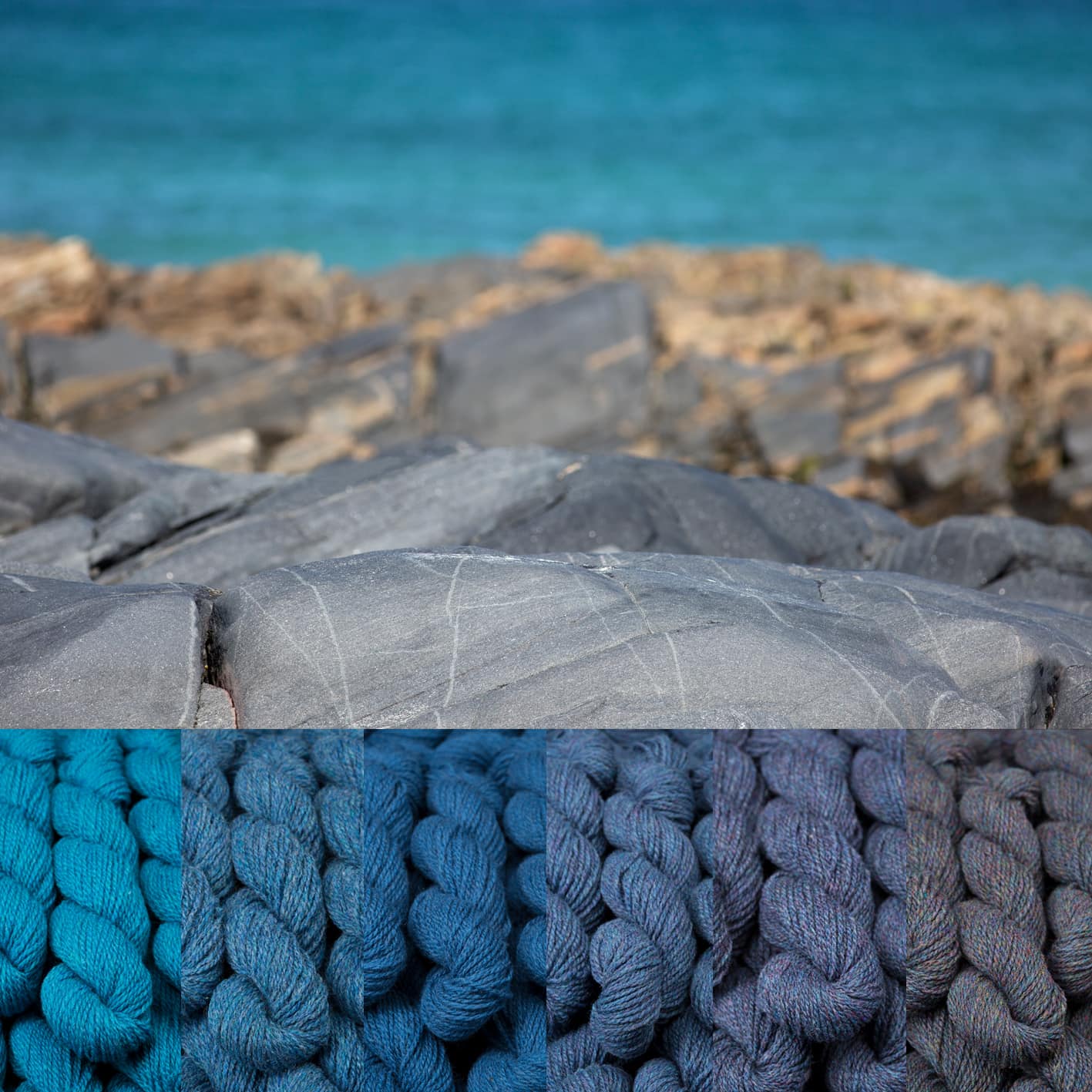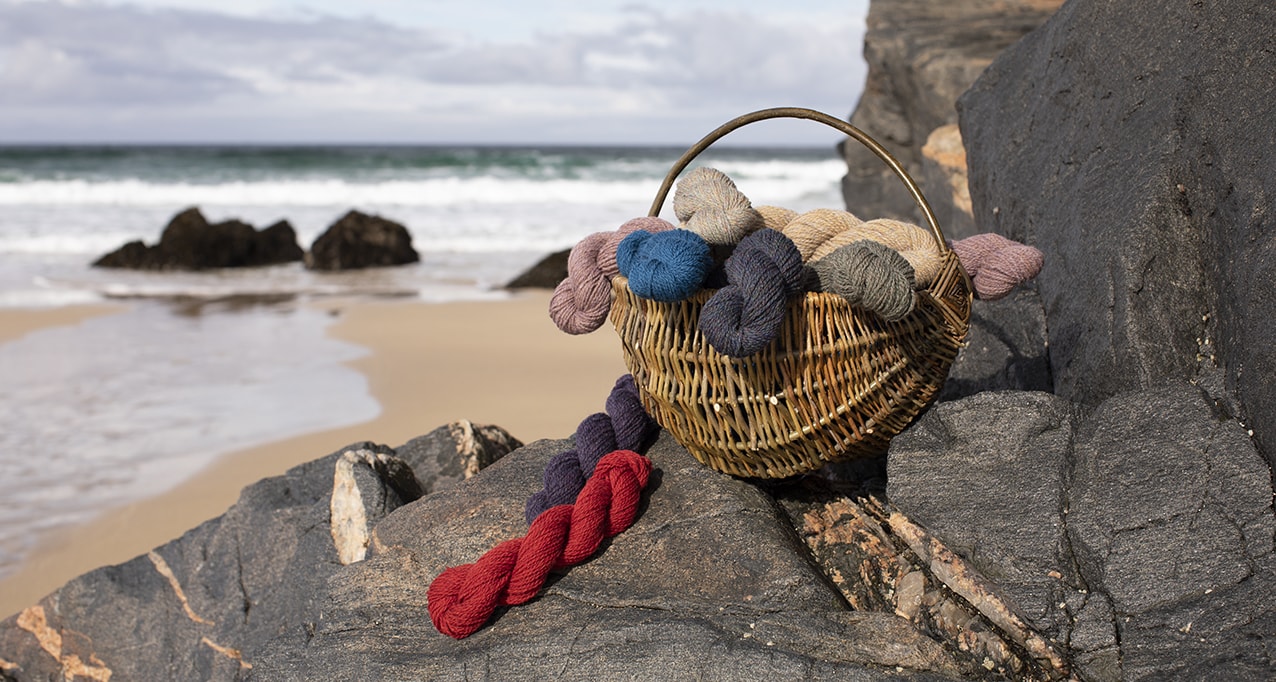 On the new Dyed in the Fleece page I talk about the inspiration behind the Hebridean yarn range, and you can also see many of our new images of yarn in the landscape.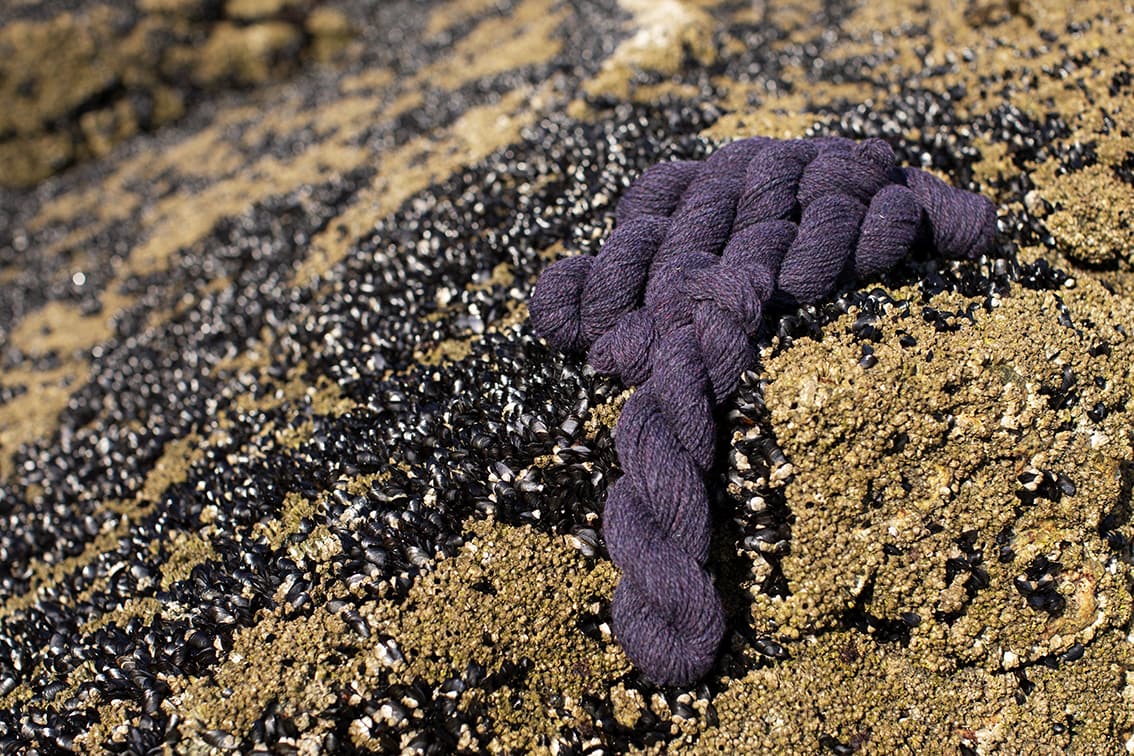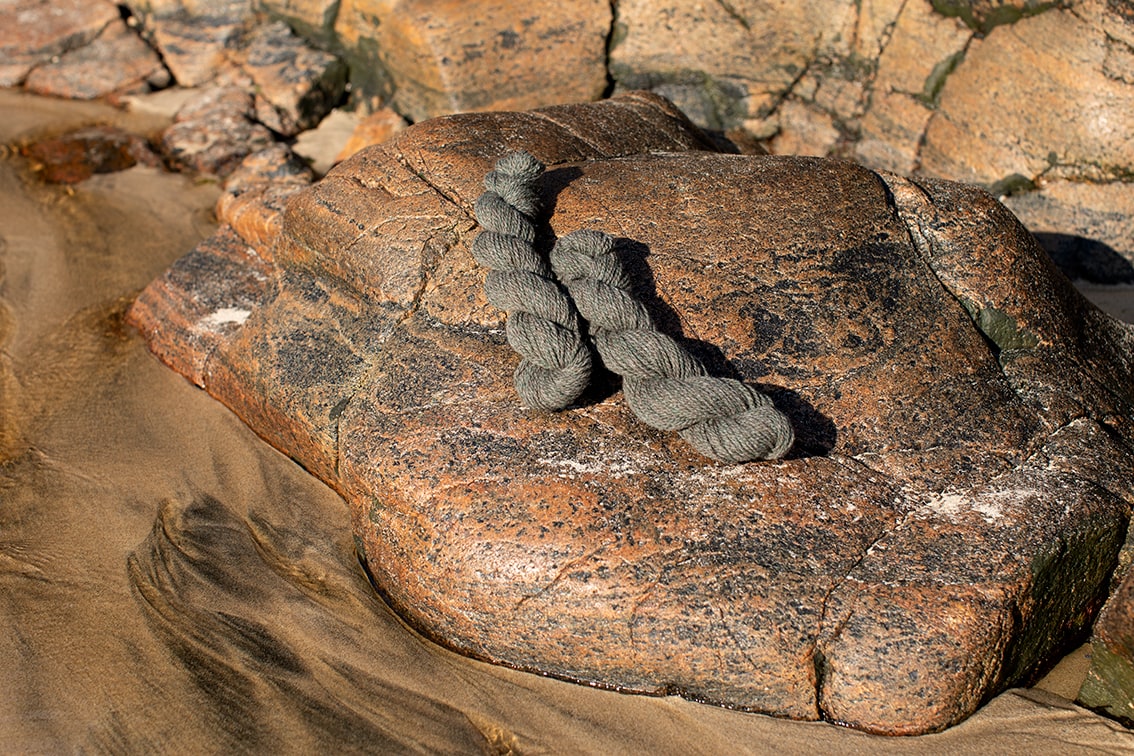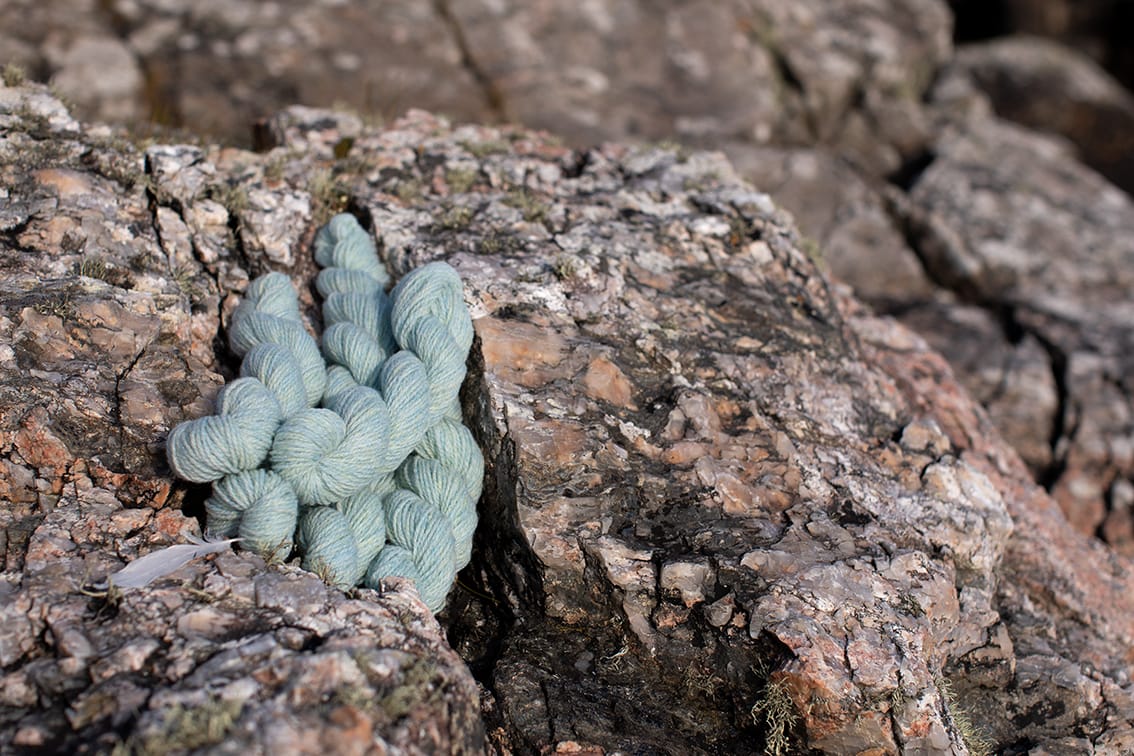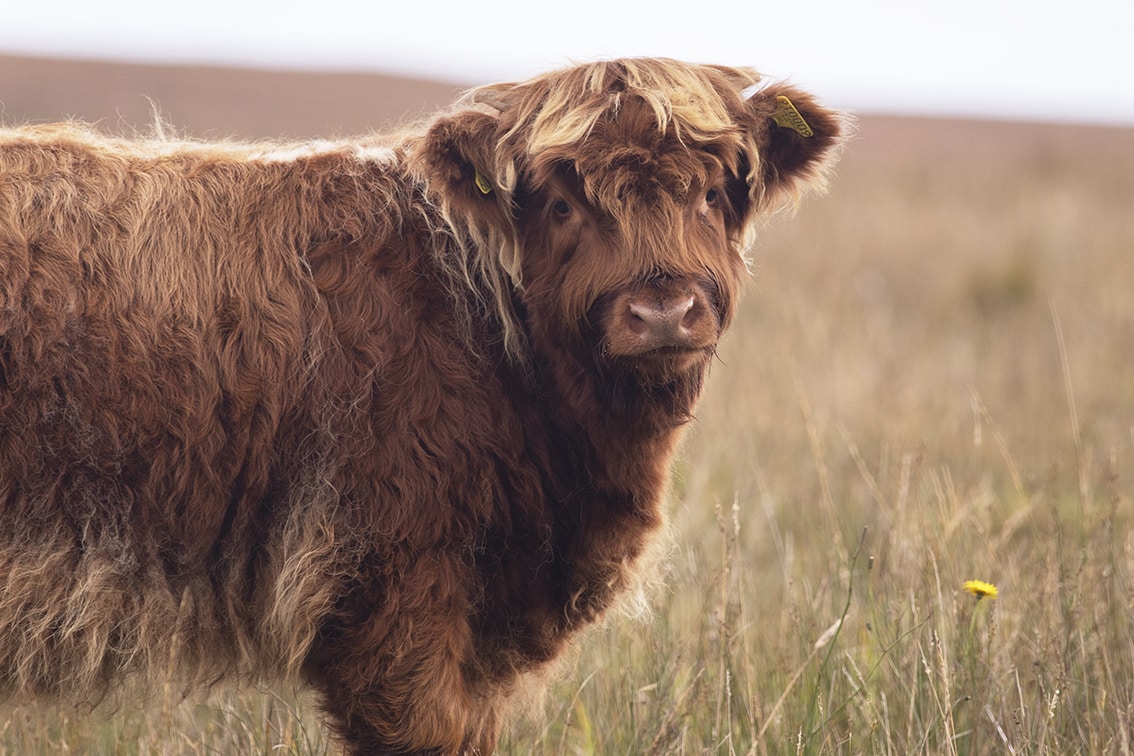 It has also been a very busy month on the croft, with winter feeding starting in earnest. This twice-daily ritual happens whatever the weather, but I find that even on a stormy day the physical work and air help me process my textile ideas.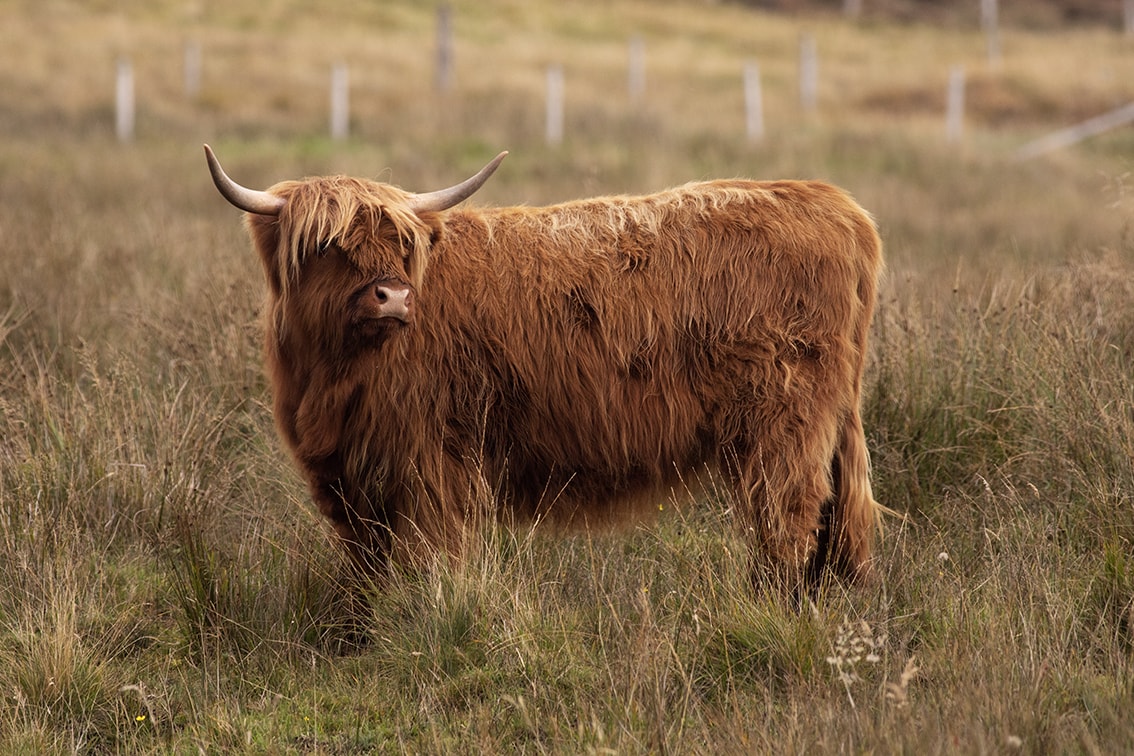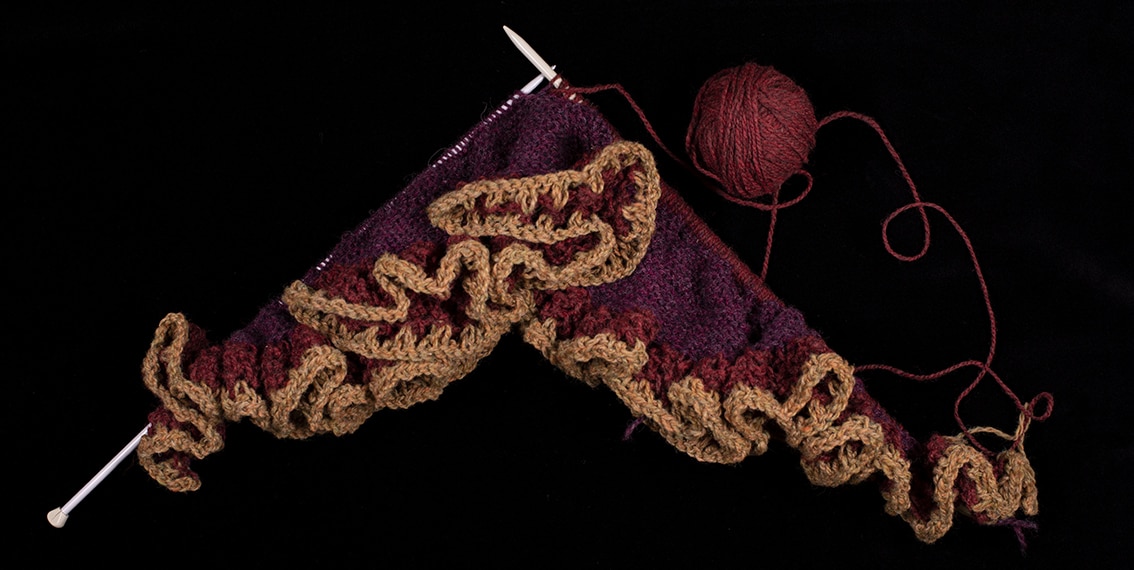 At the moment I am working hard on creating more video class projects for our steek dot scot website. I intend to round off the year with an accessory set which is suitable for all abilities, providing a strong introduction to stranded colourwork, while showing you how to make a beret, fingerless gloves, and a wonderful frothy scarf, which also brings in some openwork technique. This is a particularly versatile project, not just because of the variety of skills learned, but also because you can easily choose your own colours to personalize it. For those with an interest in texture there will be an intermediate project with delicate rippling cables set into a pullover which is perfect for the colder days ahead. You will be hearing and seeing more of those projects in the run-up to the end of the year.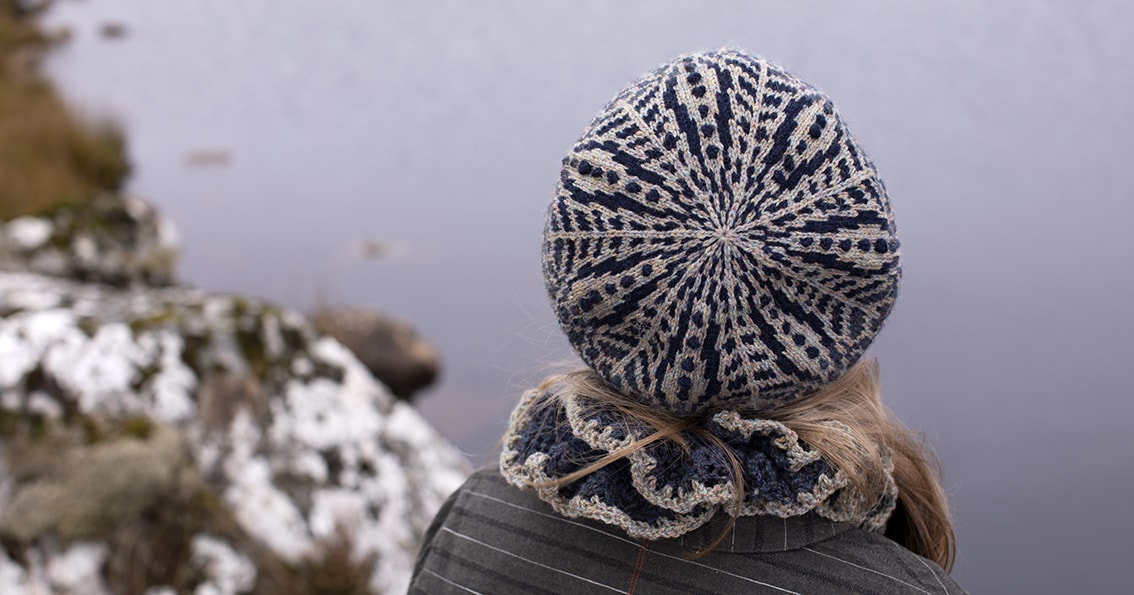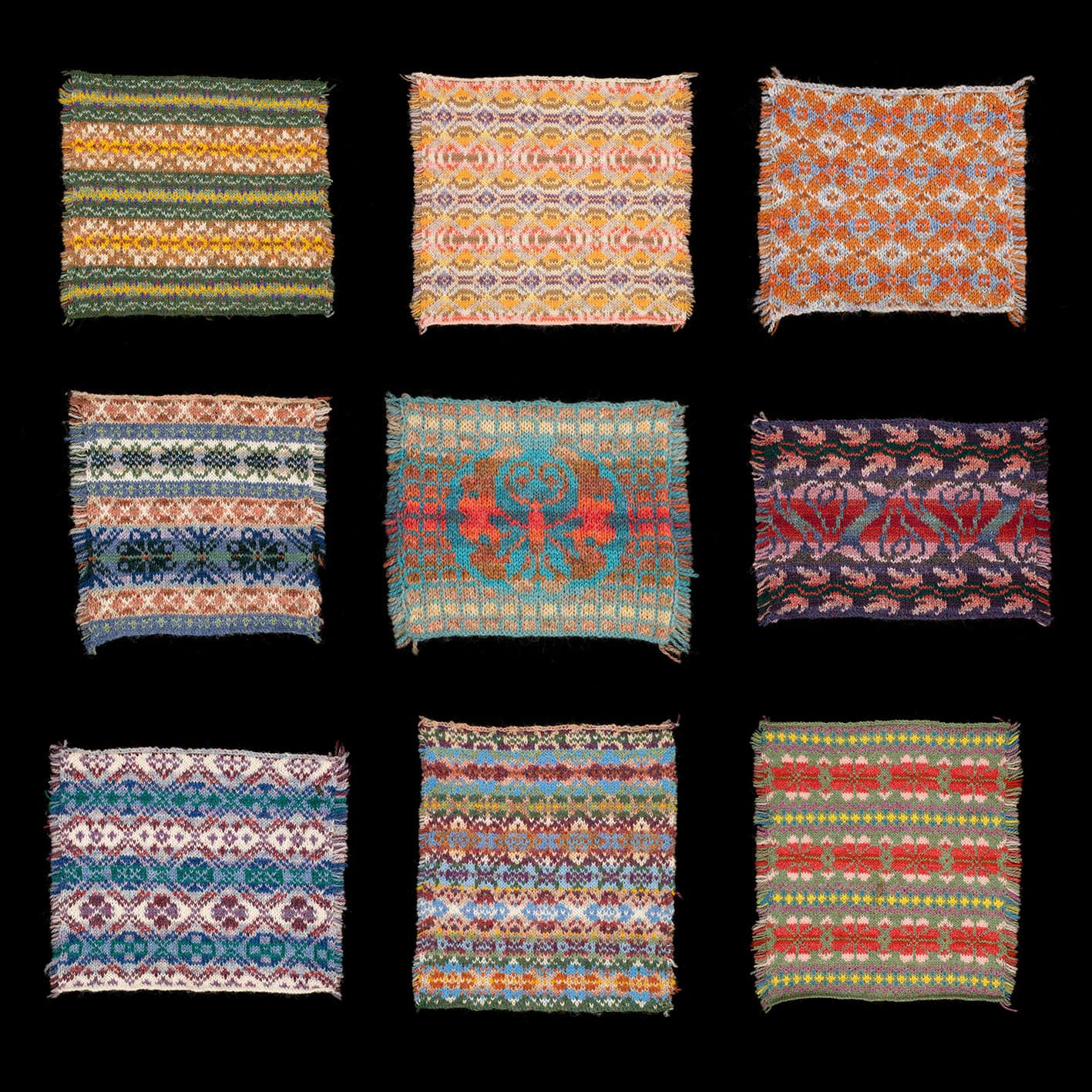 Jade has been continuing work on digitizing my swatches, and has now created a Swatch Gallery on my portfolio website where you can see many of my designs in miniature.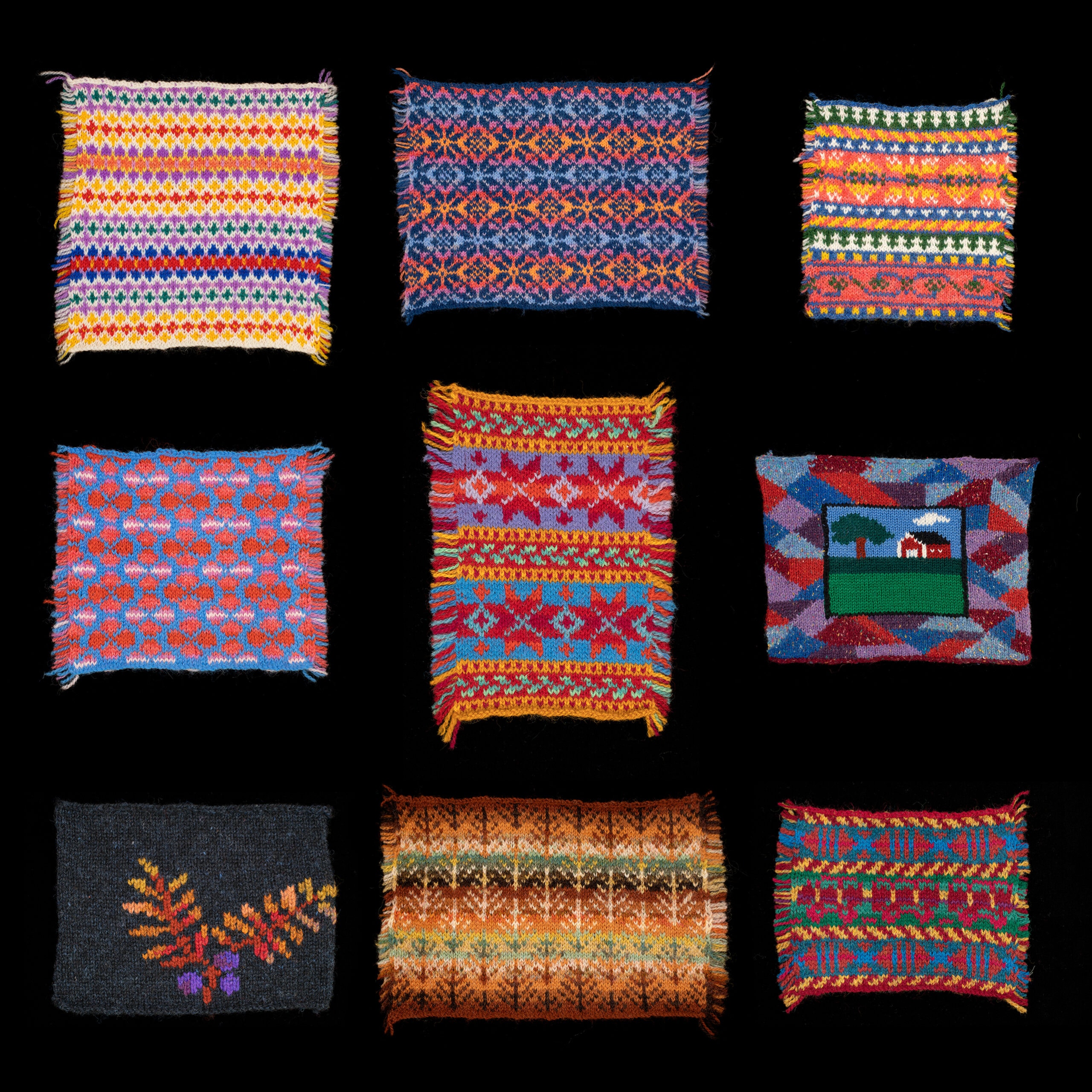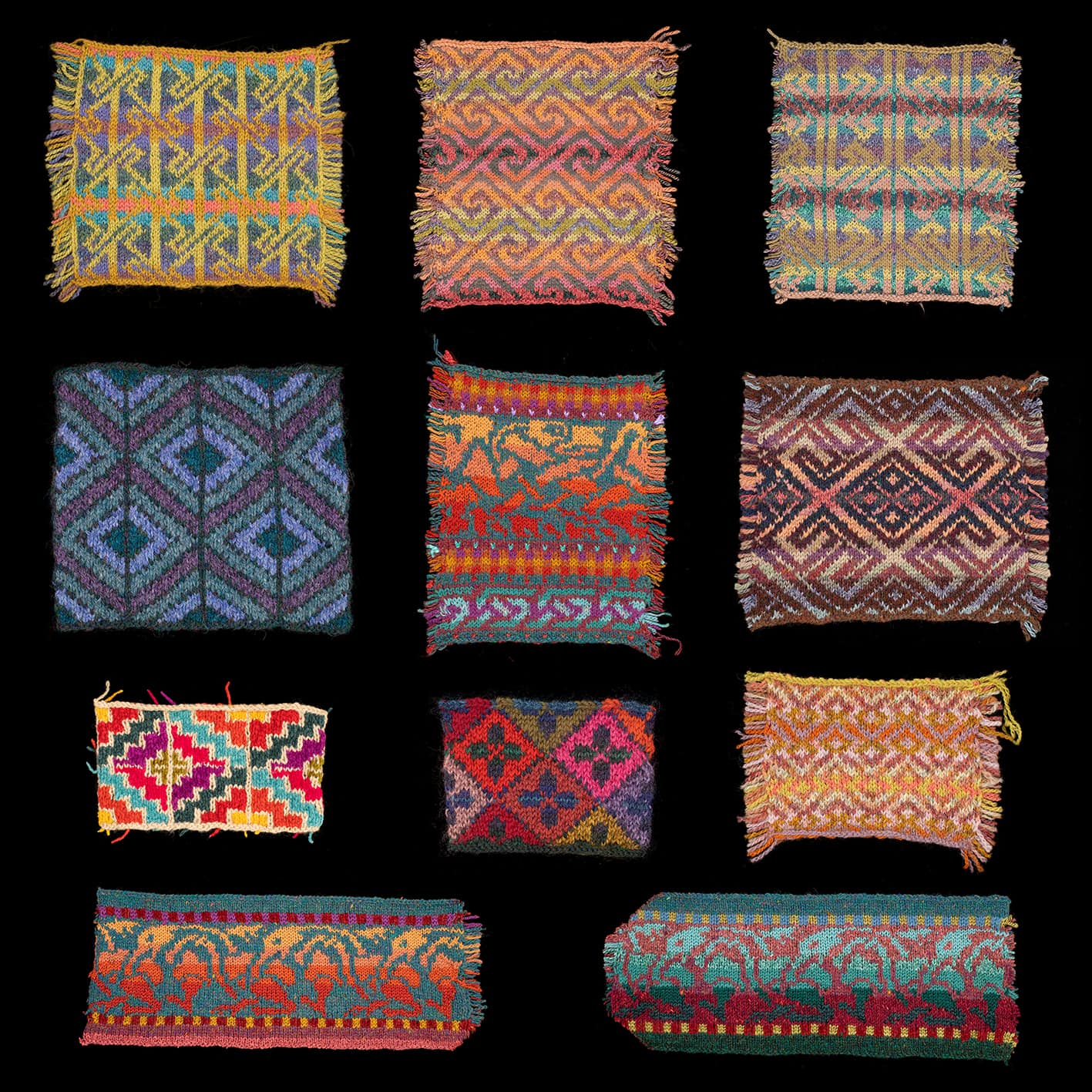 We will be back next month with more details on the new video class designs.
Happy Knitting,
Alice