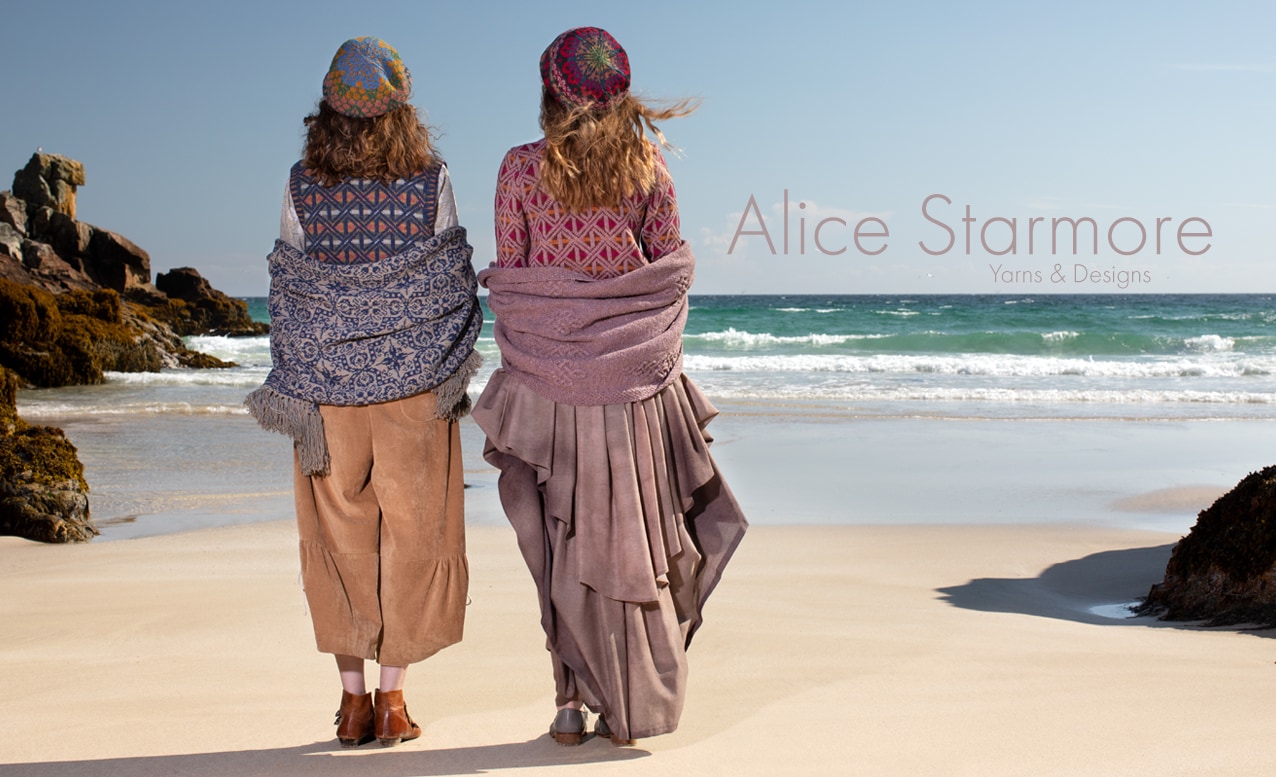 Dear Knitter,
At the end of a very dreich month in Scotland it was good to welcome in some colour in the form of six new dyelots of our Hebridean 2 Ply. Selkie, Lapwing, Calluna, Bogbean, Storm Petrel and Mountain Hare are all back in stock, and are available in both loose skeins and as options in our "choose your own colour" patterncard kits and yarn packs. Another change is that our Hebridean 2 Ply in loose skeins is now priced and sold per 50g, rather than per 25g as it was previously. This does not affect our yarn packs and patterncard kits, which are weight specific to each design and size. You can find all of our new dyelots in our Hebridean 2 Ply range.
The new dyelots also mean that some of our yarn packs are available again. The Anne Boleyn and Elizabeth of York from Tudor Roses and Boudicca's Braid from Aran Knitting are now available in original colourways. The Lapwing pullover from Glamourie is also available in original colours, and the Otter in the Moss colourway is available in both cropped and classic length. You can find all of these in our Designs section.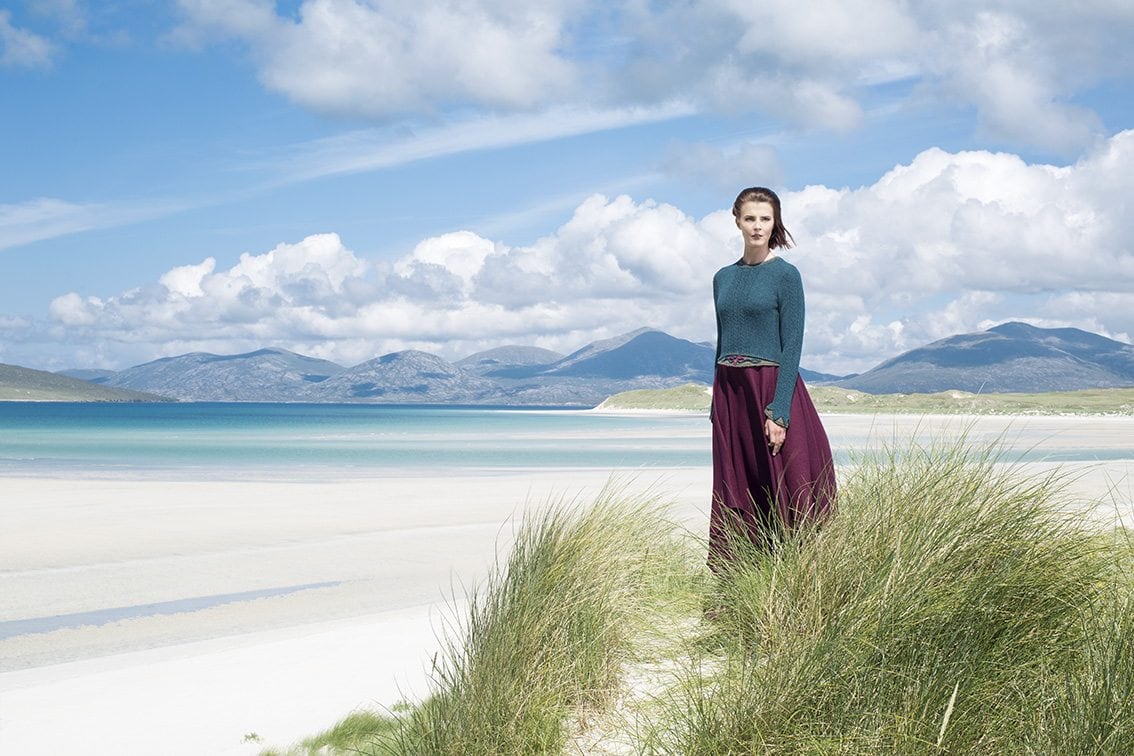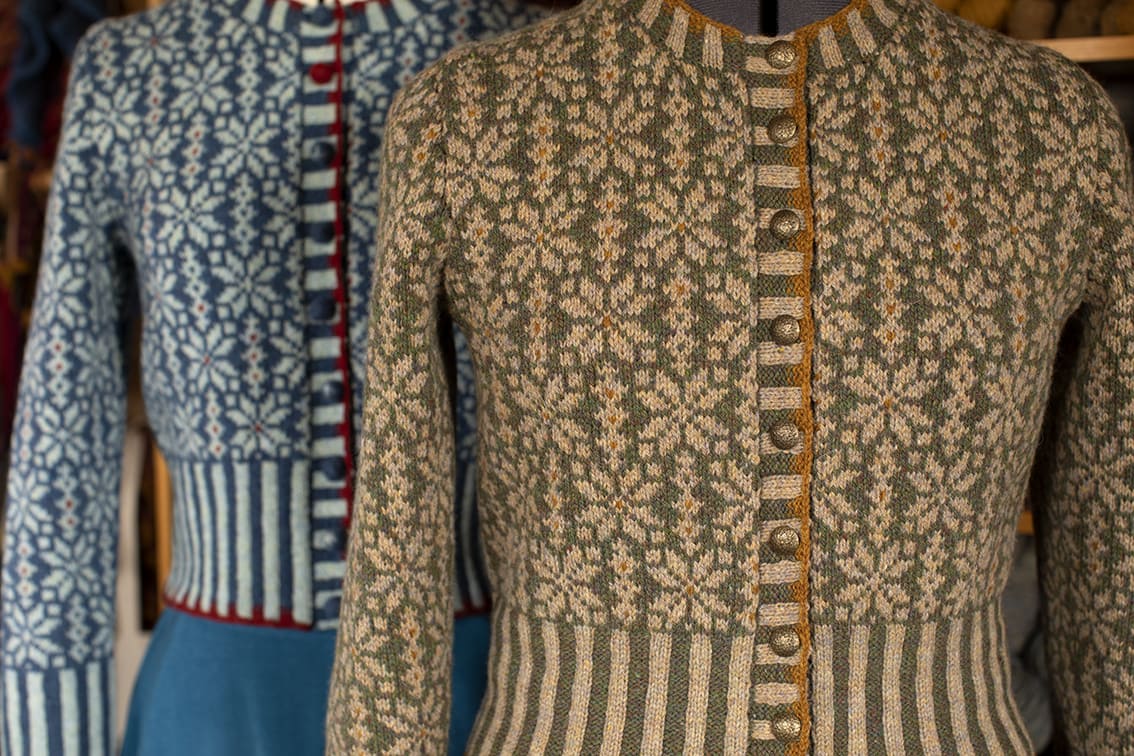 As well as preparing our yarns, we have also been knitting for more photoshoots in November. Jade has now finished the Polaris in Machair, Spindrift and Golden Plover. You  can now see the setting-in the sleeves stage of this design on our Works in Progress page, as well as the finished garment on the tailor's dummy here. You can find the Polaris patterncard kit here.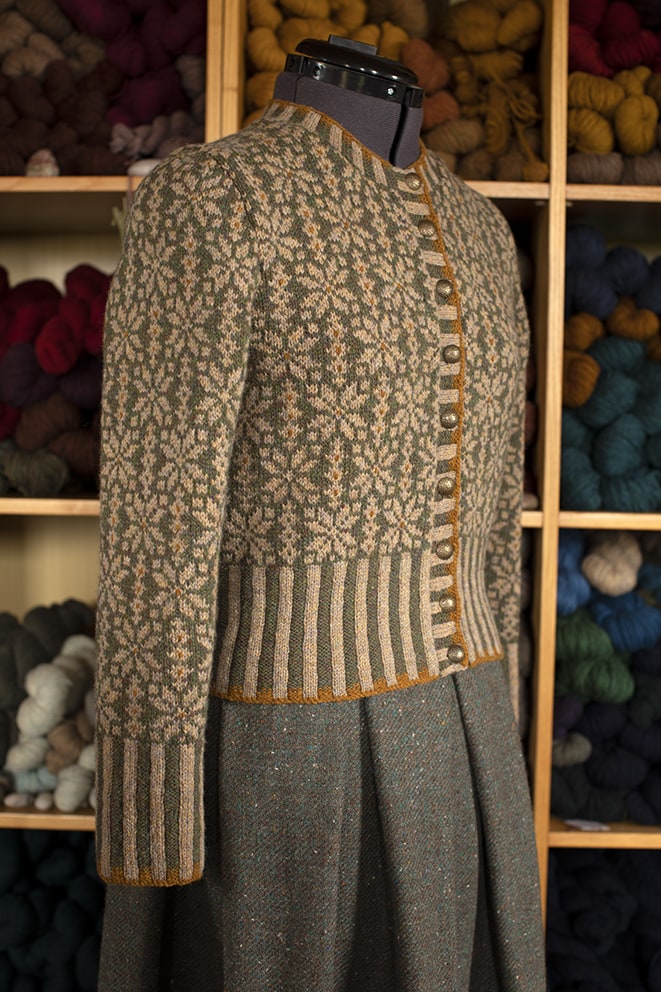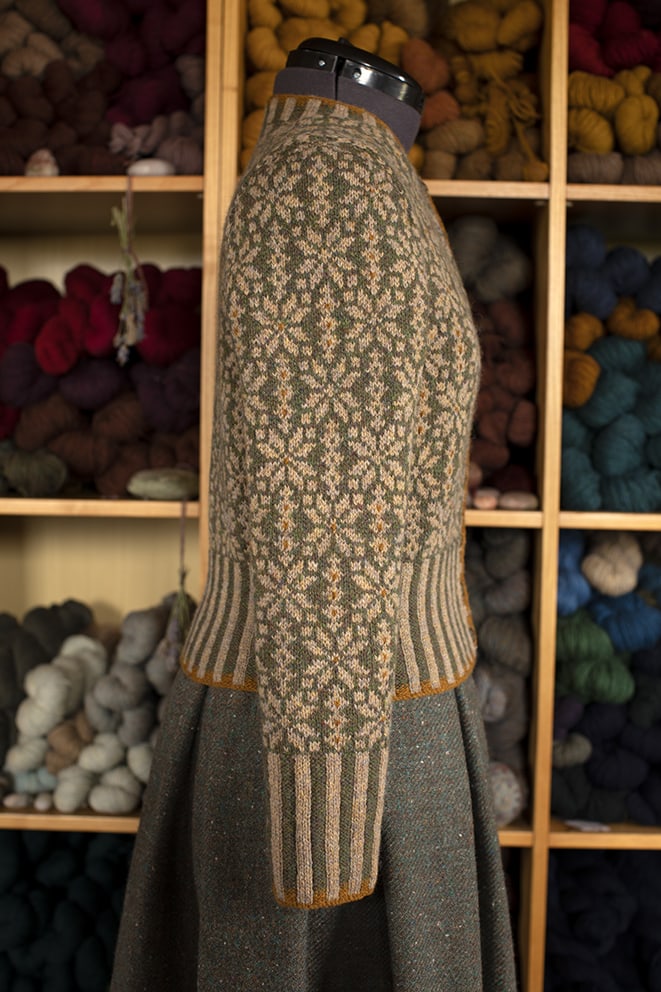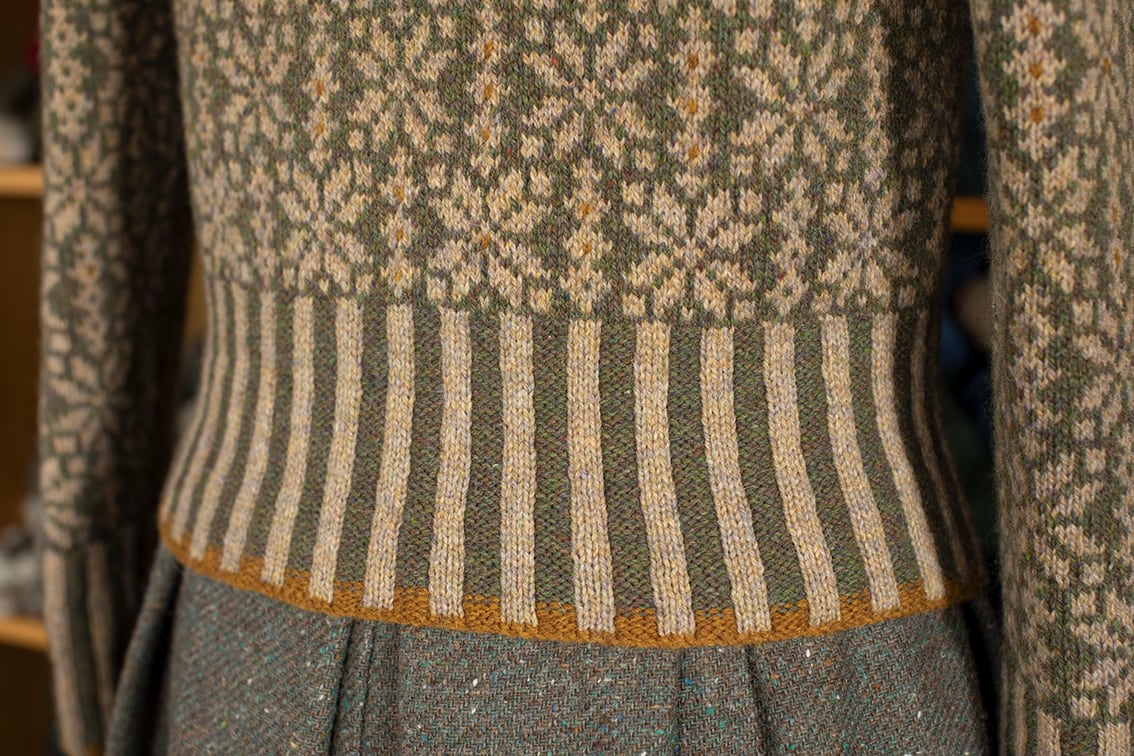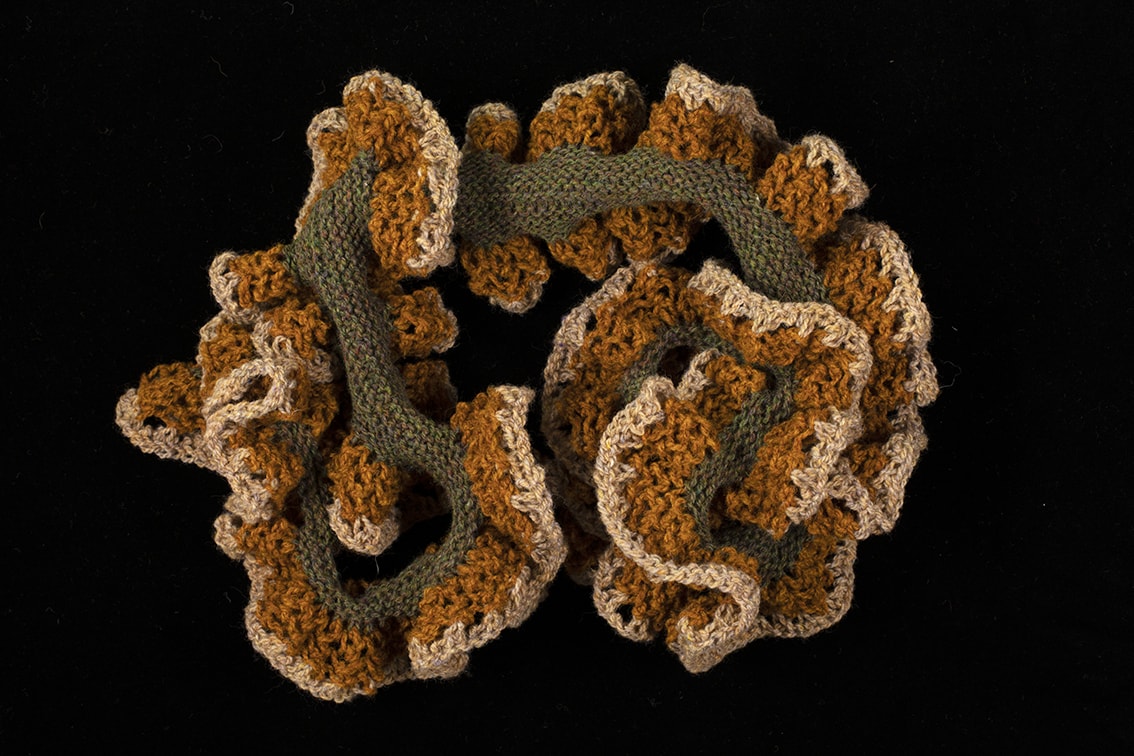 I was inspired to make a Briodag Scarf to match the new Polaris. This is a quick and easy knit which makes a wonderful scarf which can also be worn ruffled up as a very cosy collar.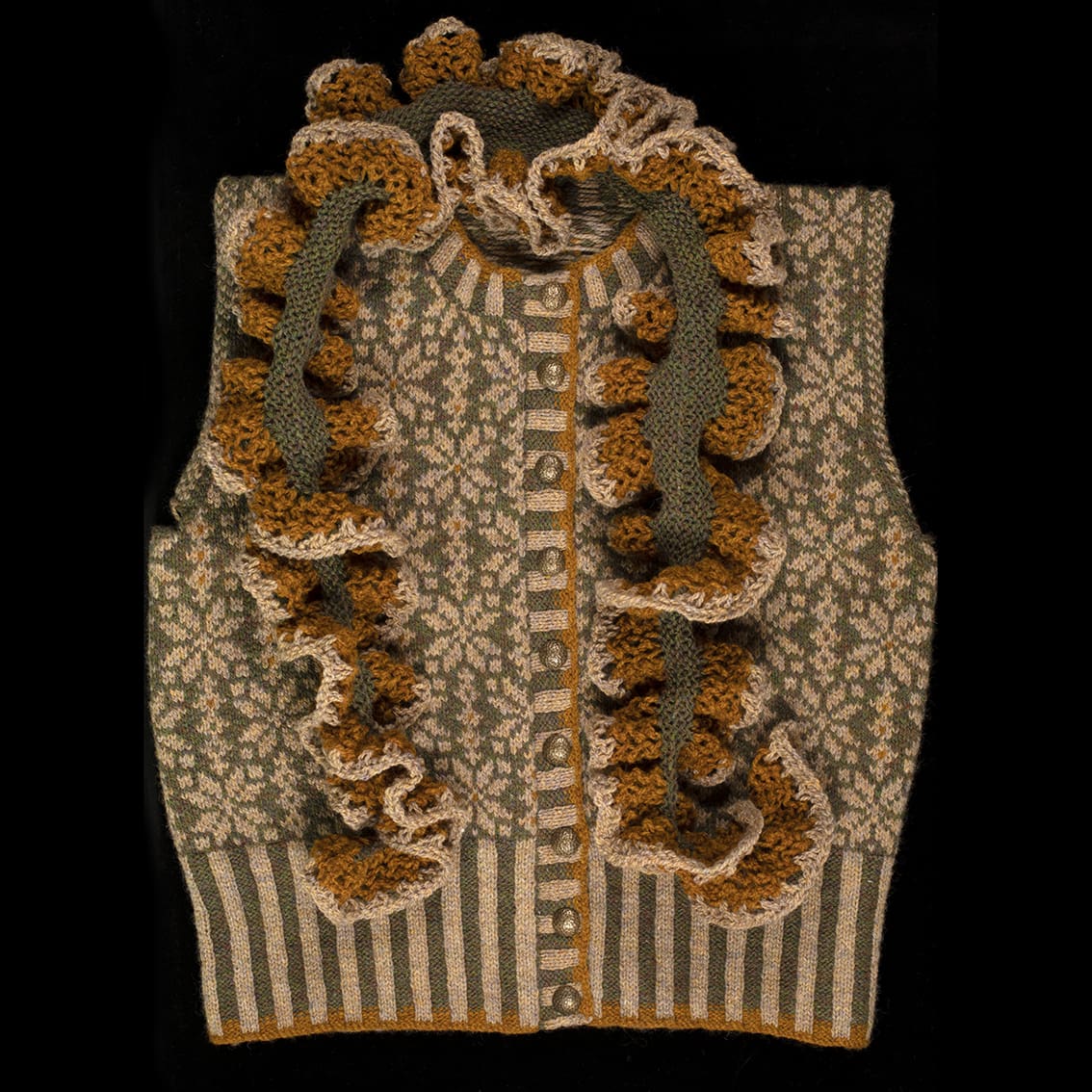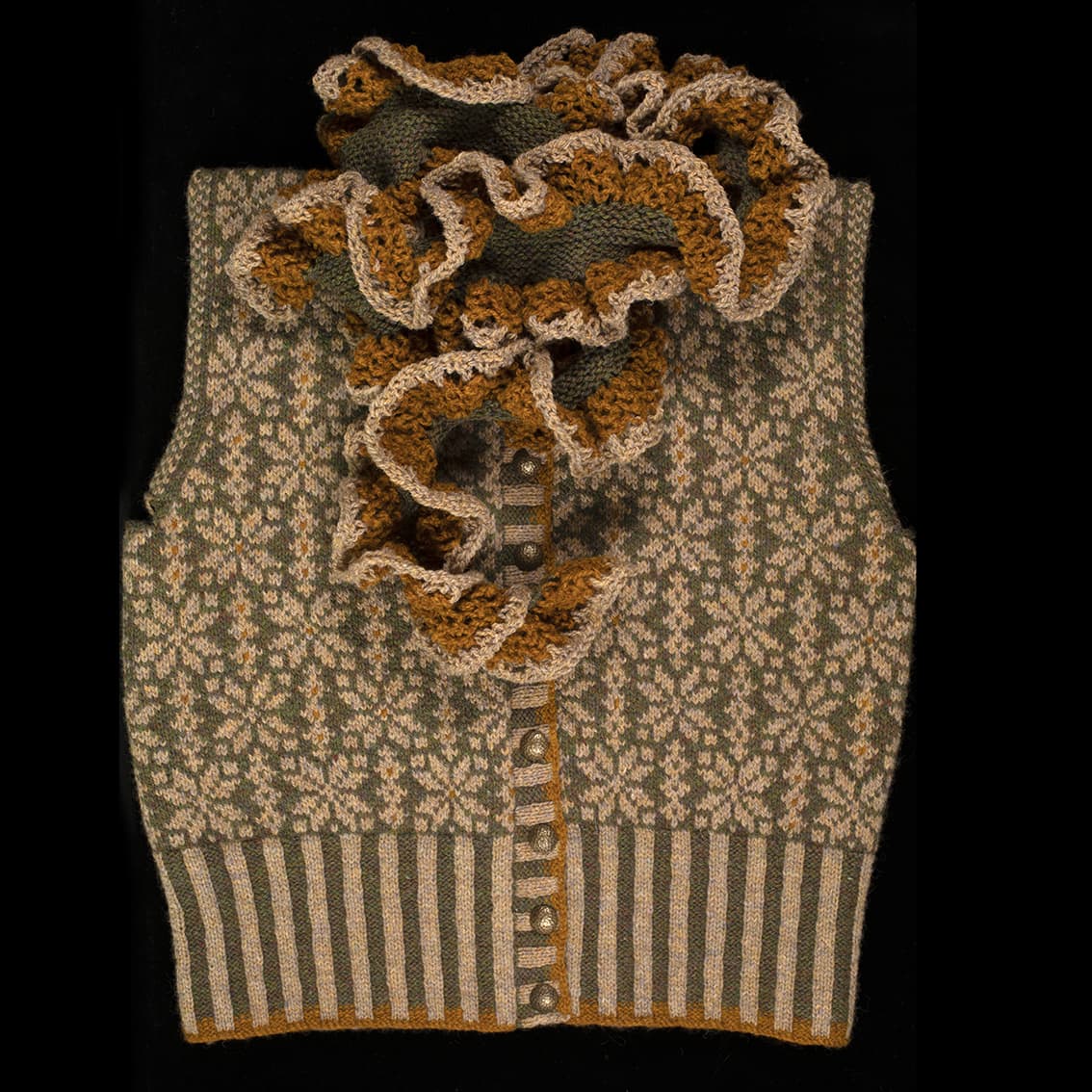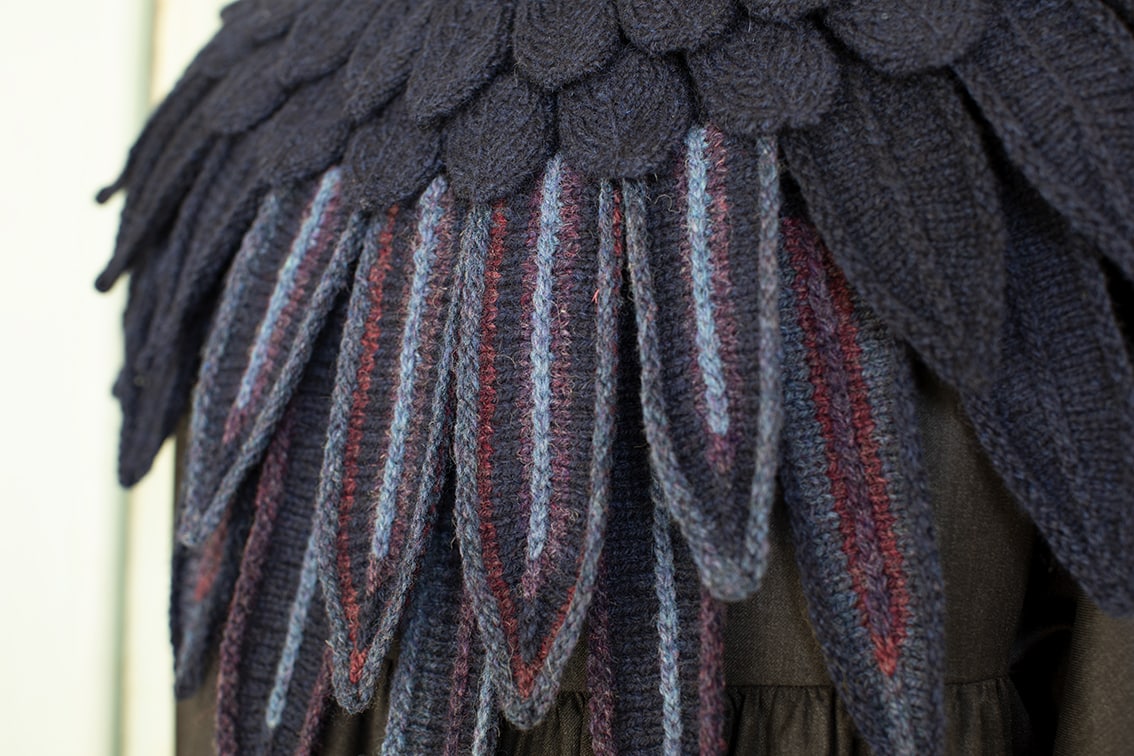 Jade has also finished a Lapwing Collar using Kelpie for both the main and first contrast, with Storm Petrel for Contrast 2, Erica for Contrast 3, Limpet for Contrast 4 and Shearwater for Contrast 5. You can see here how different it looks using just 1 colour for the majority of the collar, rather than the two different tones.
Another garment hot off the needles is the Oregon Autumn Waistcoat, which you can see here in the Hebridean moorland which inspired the Autumn colourway. The Oregon is currently available as a cardigan and hat set in both Spring and Autumn colourways, and will hopefully be joined by the waistcoat next month. We also plan to have the results of a photoshoot featuring our recently made garments. Though the Scottish weather can be difficult to work around at this time of year we are keeping our fingers crossed for some dry spells.
Happy knitting,
Alice