Dear Knitter,
I am very happy to announce that Creative Course 1 is now ready and available to purchase from our www.steek.scot website. Producing this course has enabled me to show and teach techniques which are well beyond the scope of a written knitting pattern. These skills are the foundation of many of the creative costumes which I showed in Glamourie, and they open the door to limitless design possibilities. The course is aimed at all abilities from beginner to expert and uses hats as a canvas for learning costume-making skills. It contains 9 hours of video tutorials and an array of example hats to make while you learn and develop your knitting, felting and embroidery techniques. Creative Course membership lasts for a year, during which time you will be able to make all of the example hats as well as experimenting creatively. At the end of the year you should have many beautiful hats and all the the skills required to go on and make as many more as you like in the future. You can find the Creative Course here.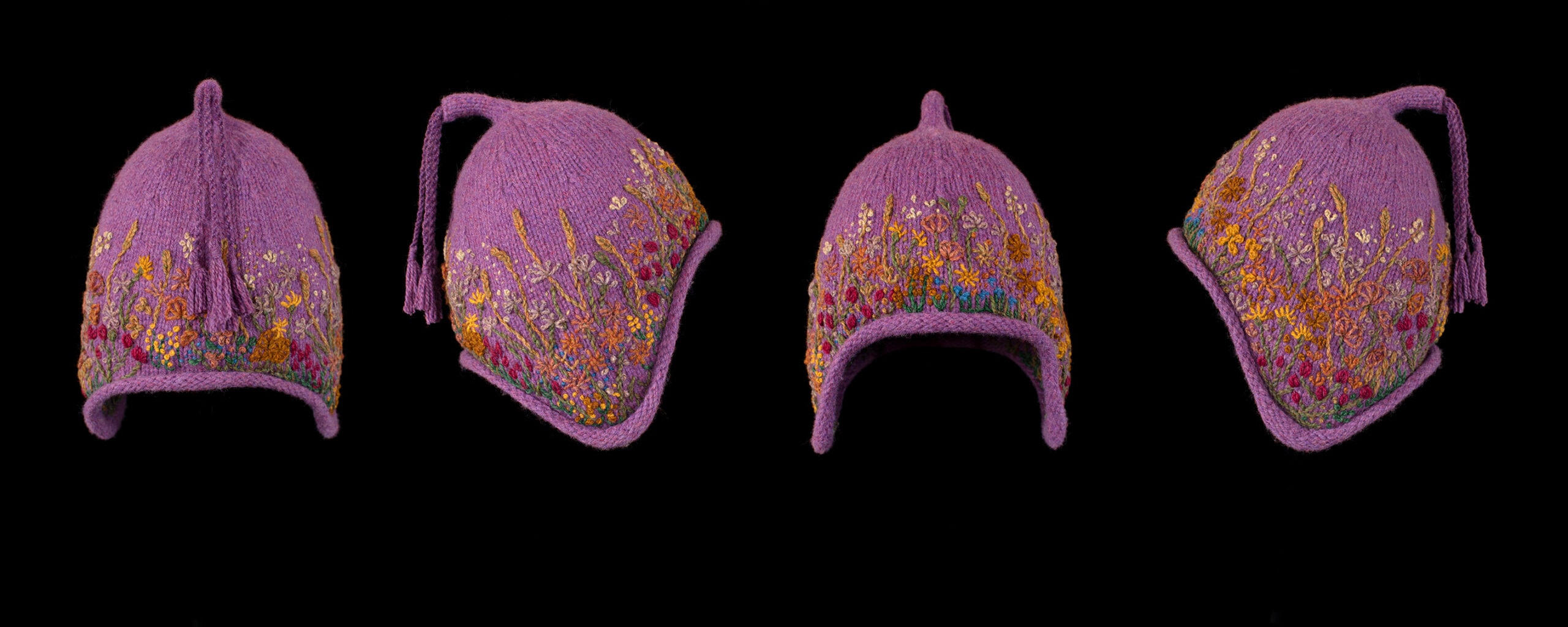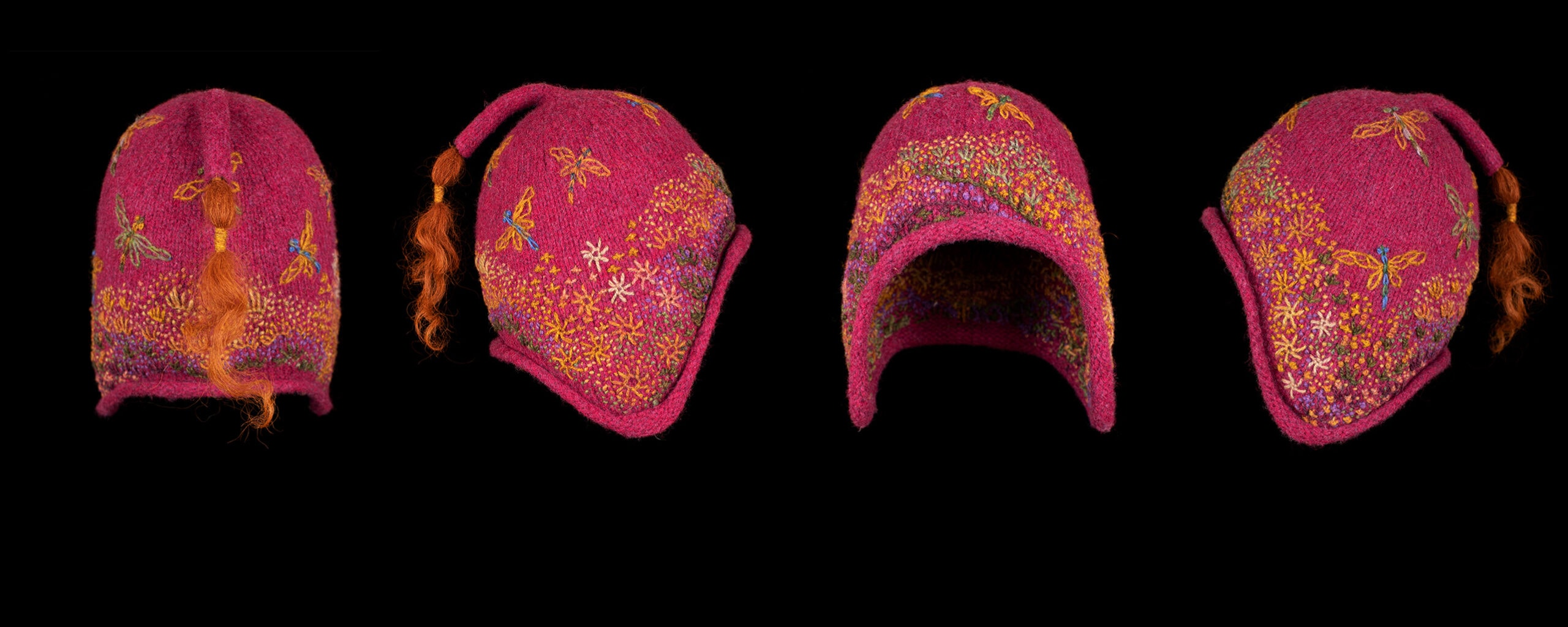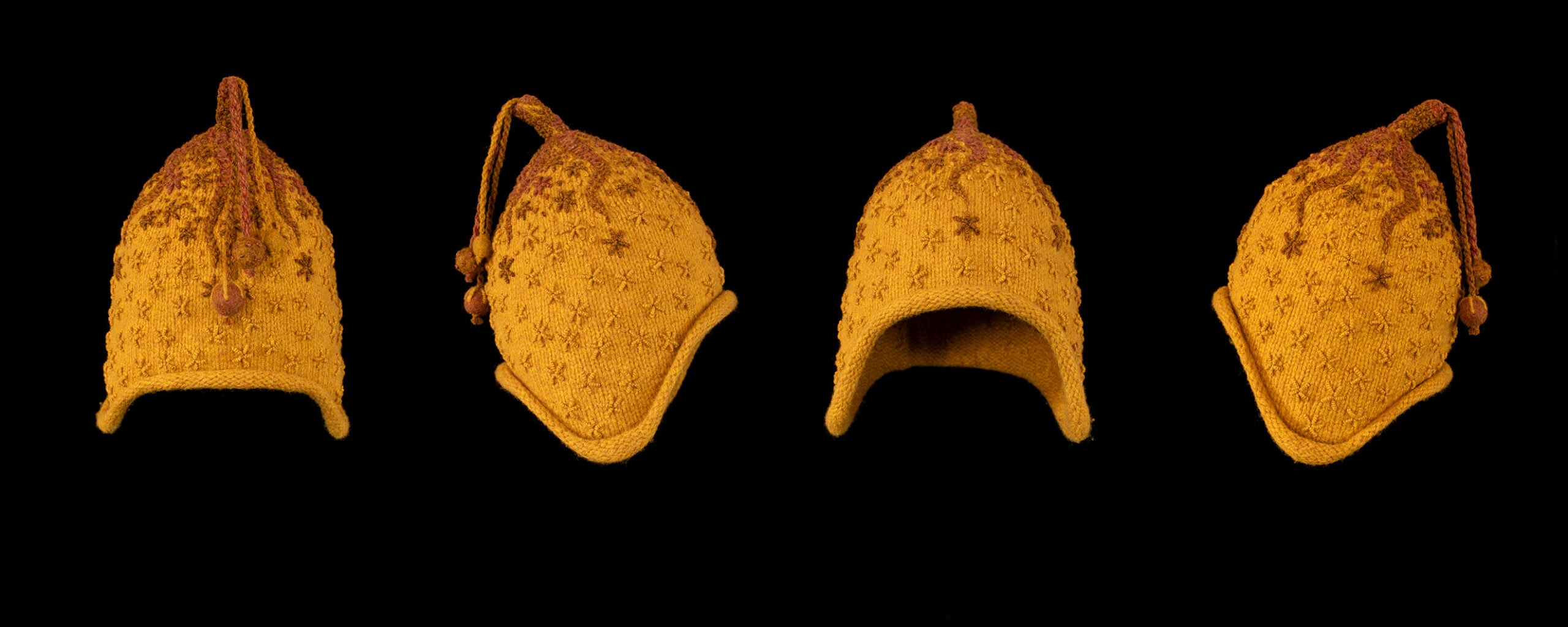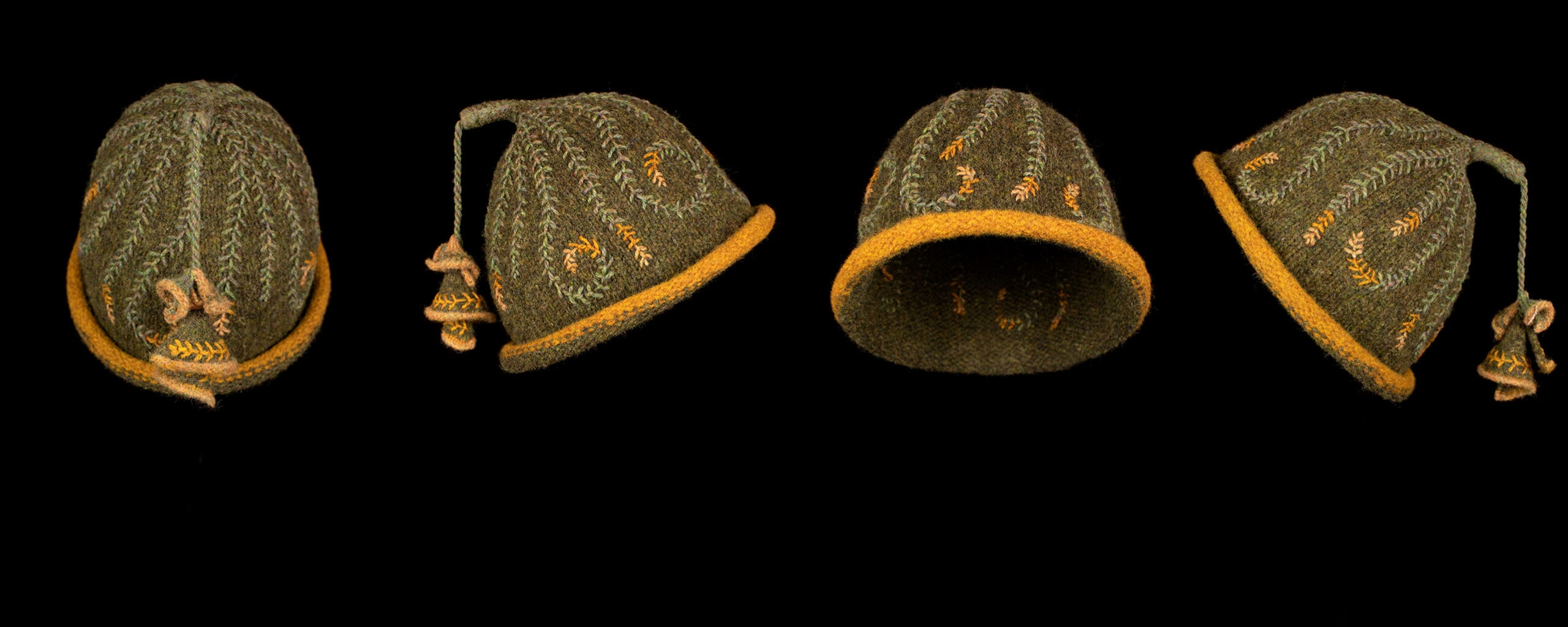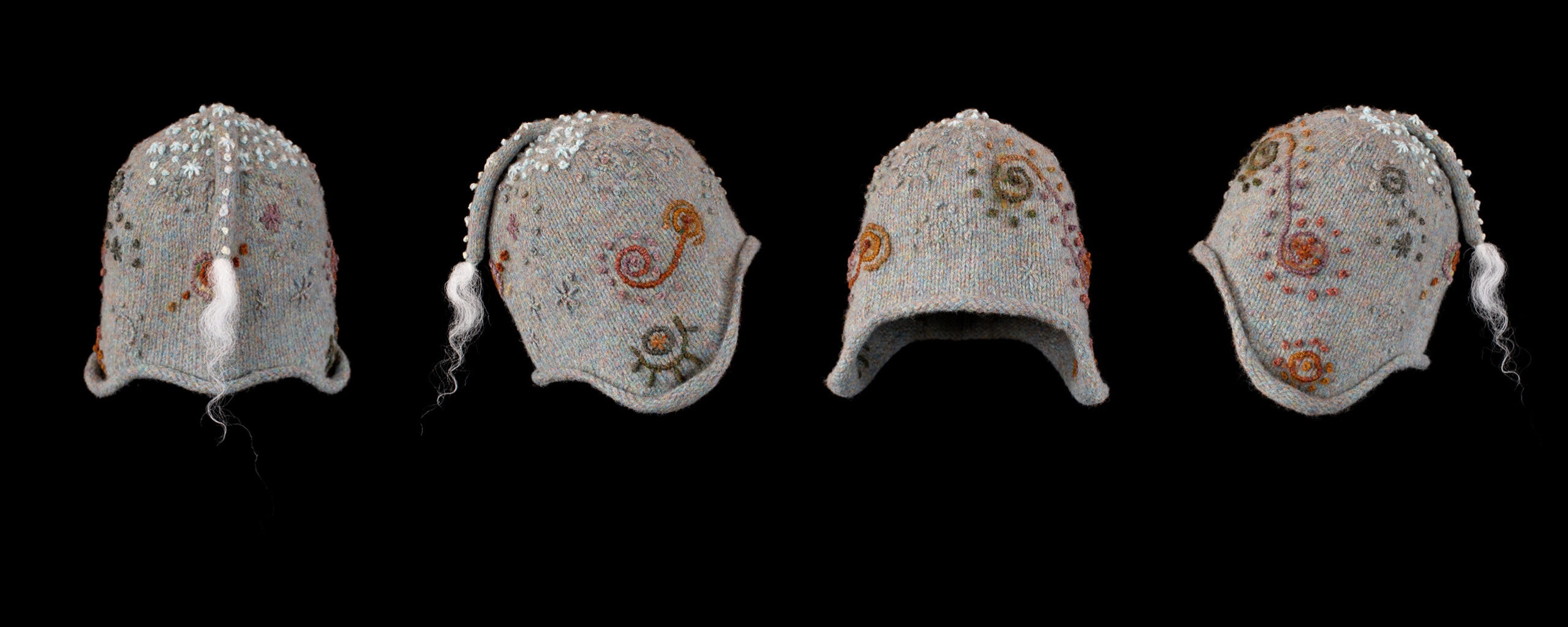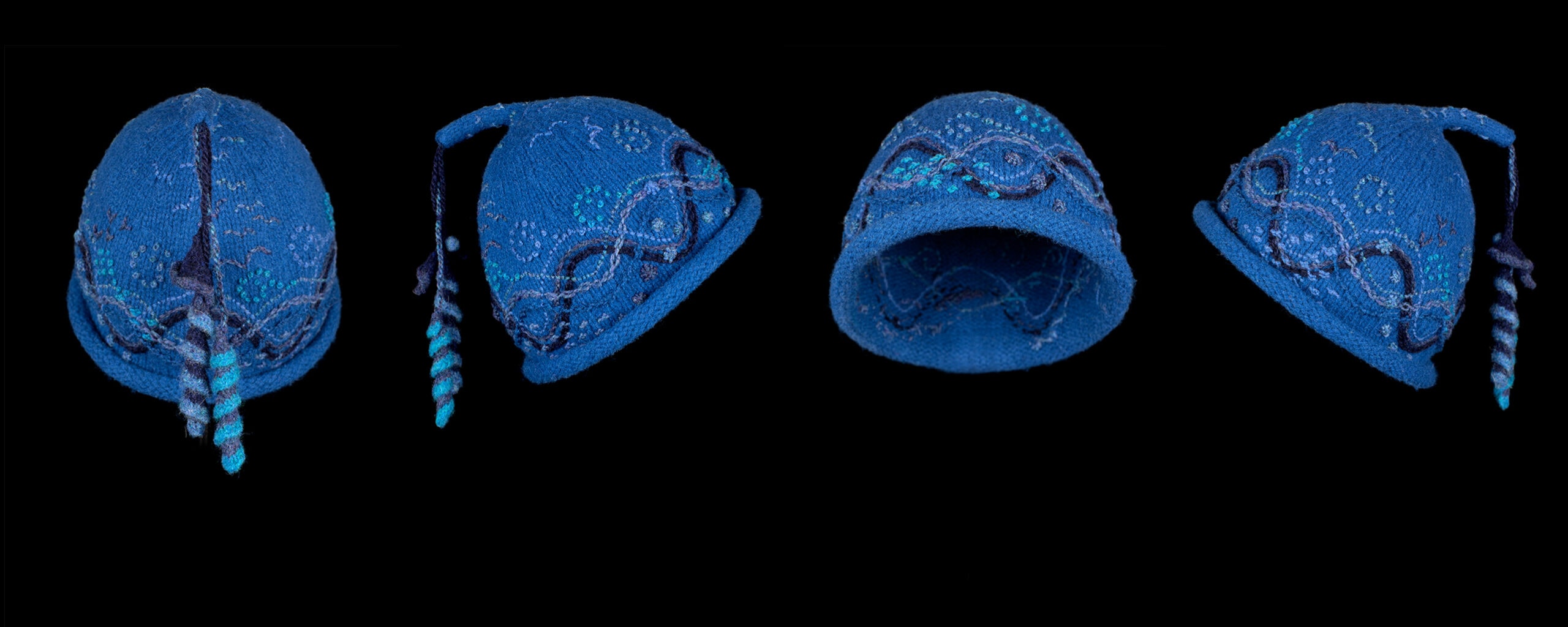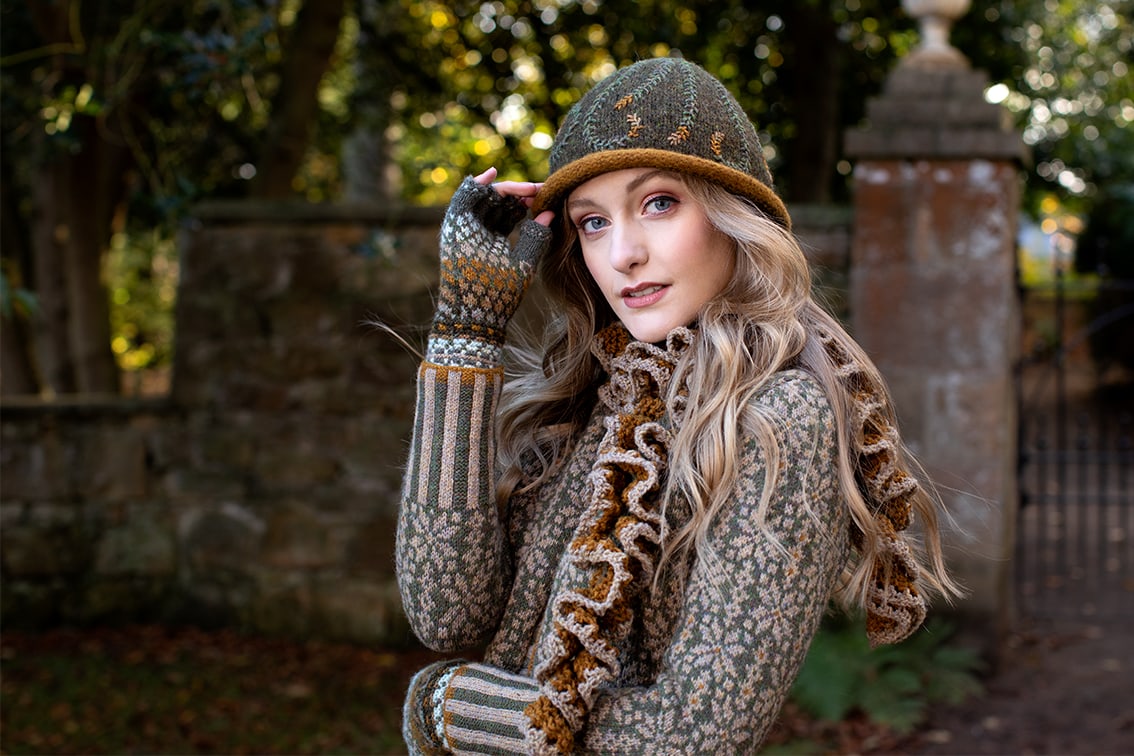 I'd like to introduce you to the example hats from Creative Course 1. You can see the Fern Hat here, modelled by Rebecca, who is also wearing a Polaris in Machair, Spindrift and Golden Plover, plus White Jacobite Rose Gloves and a Briodag Scarf in Machair, Spindrift and Golden Plover. The Fern Hat is one of the easiest to reproduce – you could easily have your own ready to wear in the space of a week. It is made in Glen with a Golden Plover brim and embroidery in Machair, Golden Plover and Corncrake.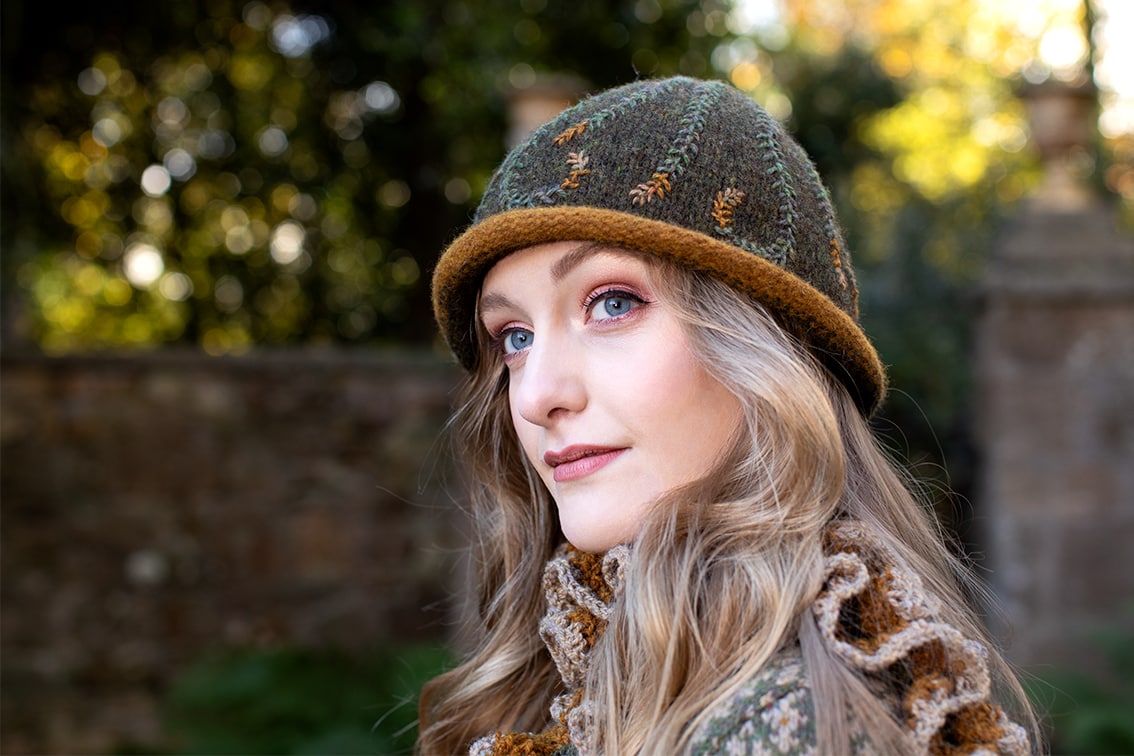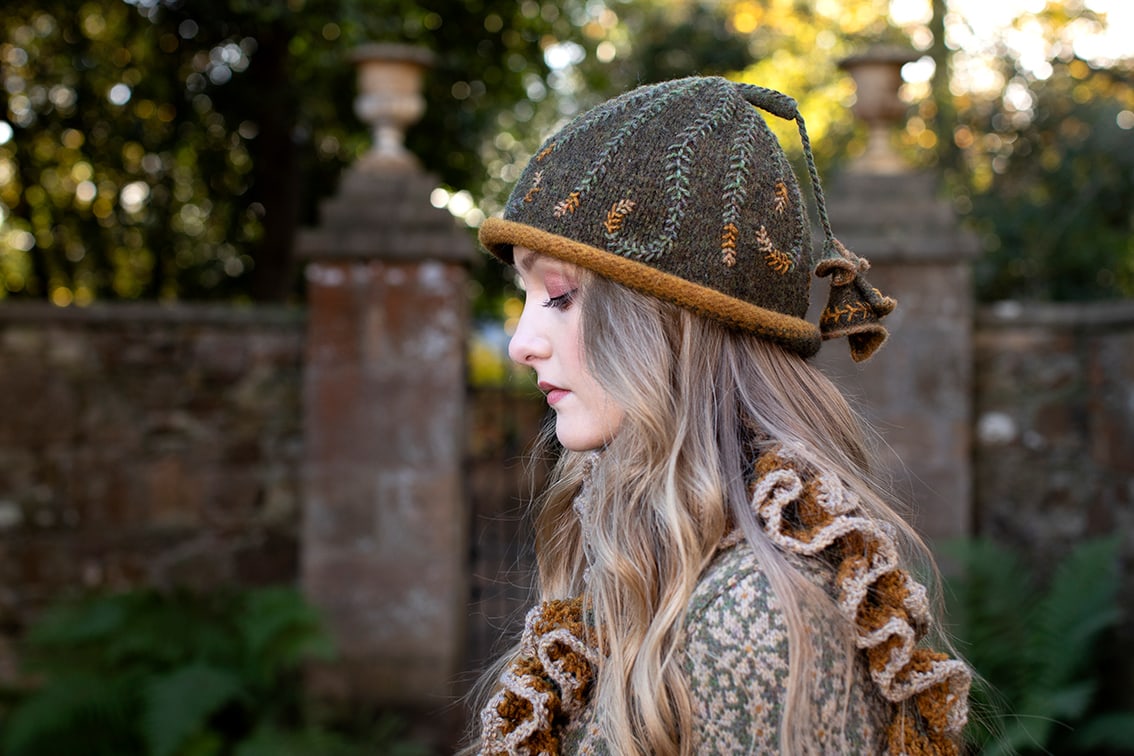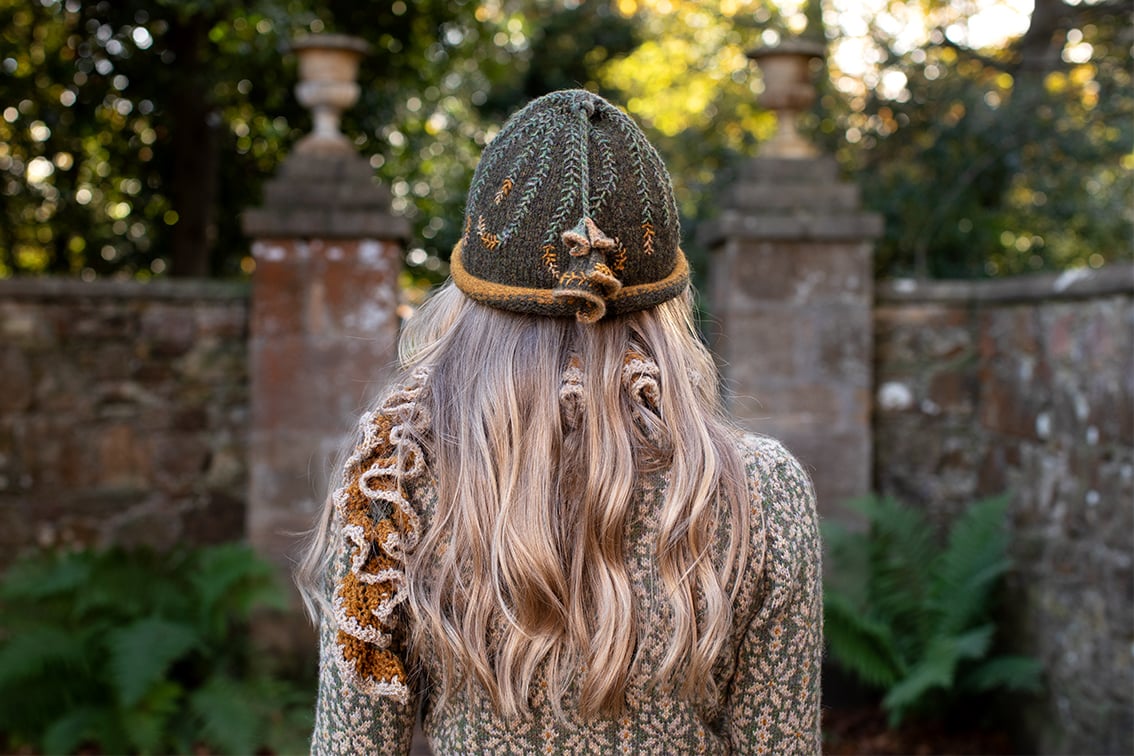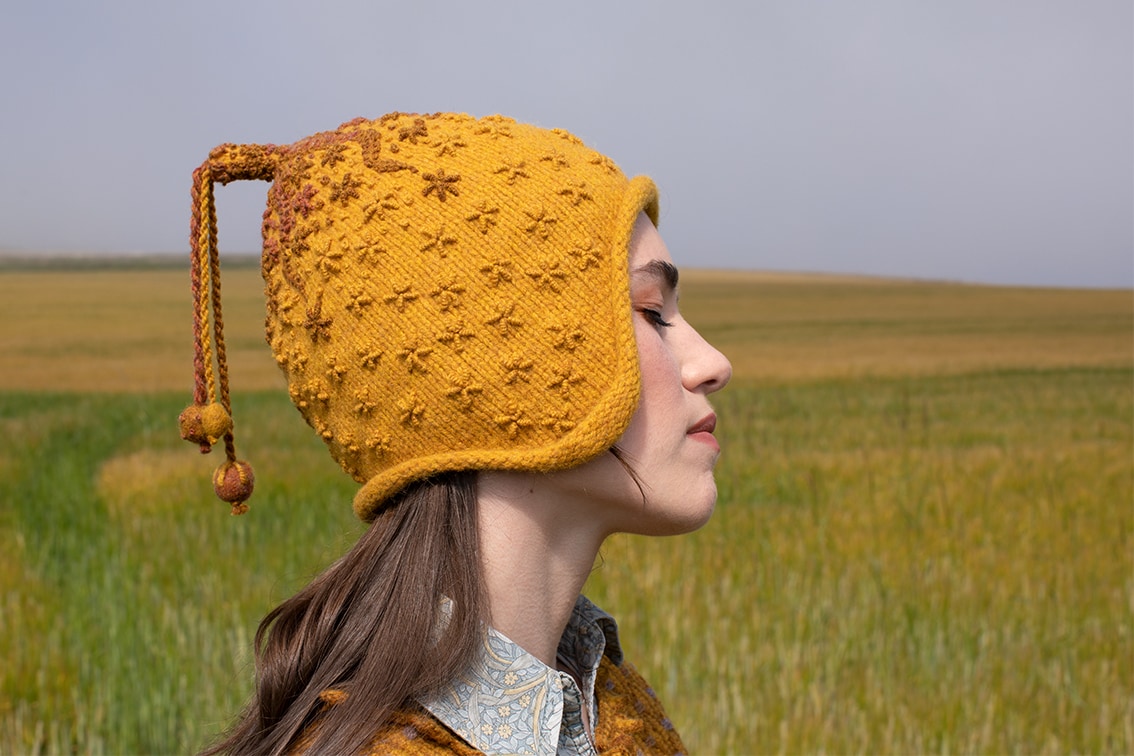 The Sunburst Hat, shown here on Ellie with a matching Jane Seymour cardigan, creates drama with a very small colour palette. Knitted entirely in Whin and using Whin, Golden Plover and Sundew for the embroidery, this design shows how you can use highly textured embroidery stitches to great effect while keeping to a minimal number of colours.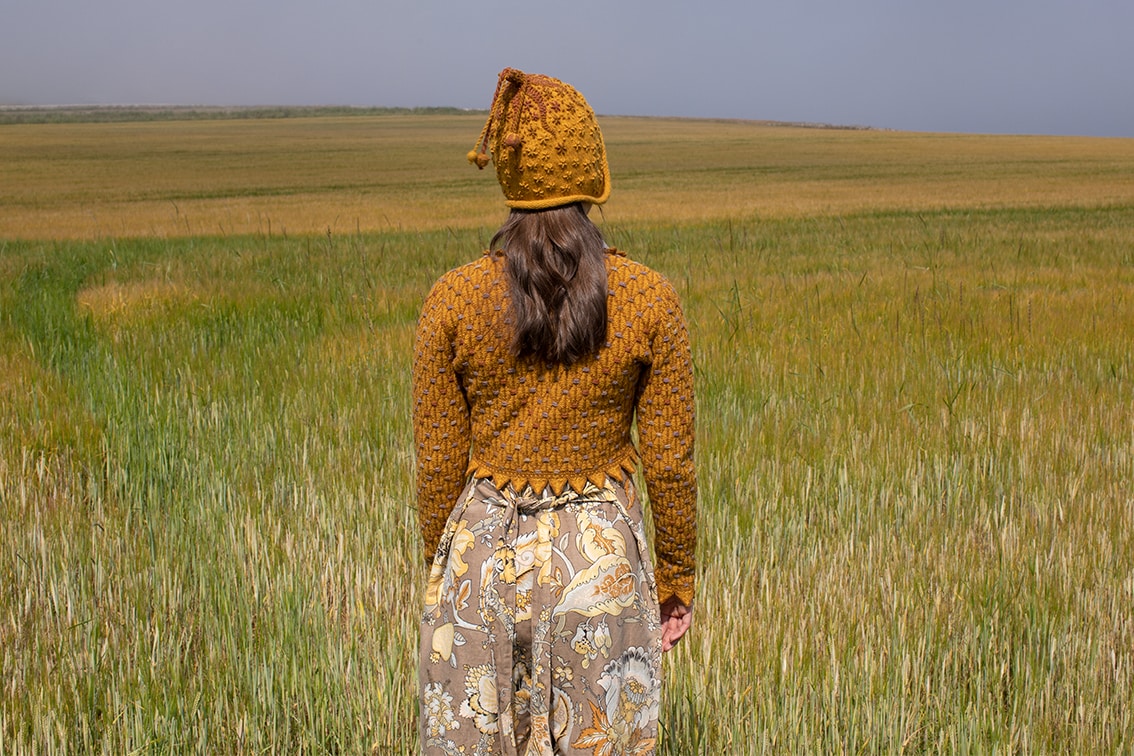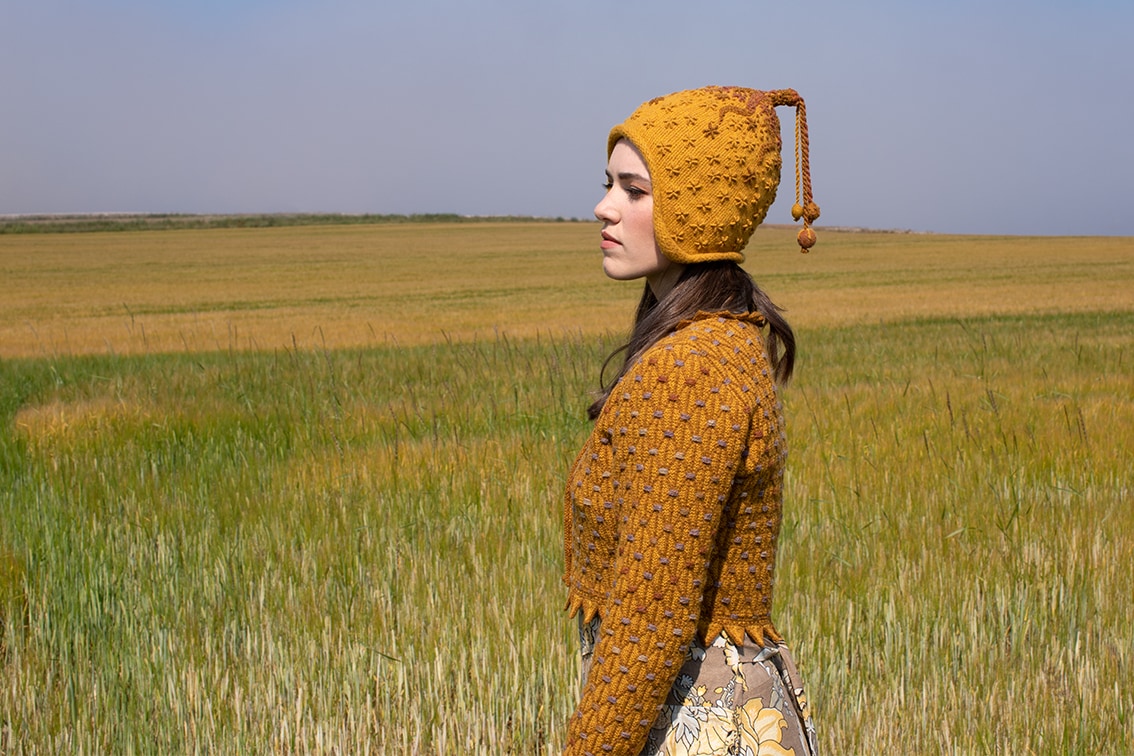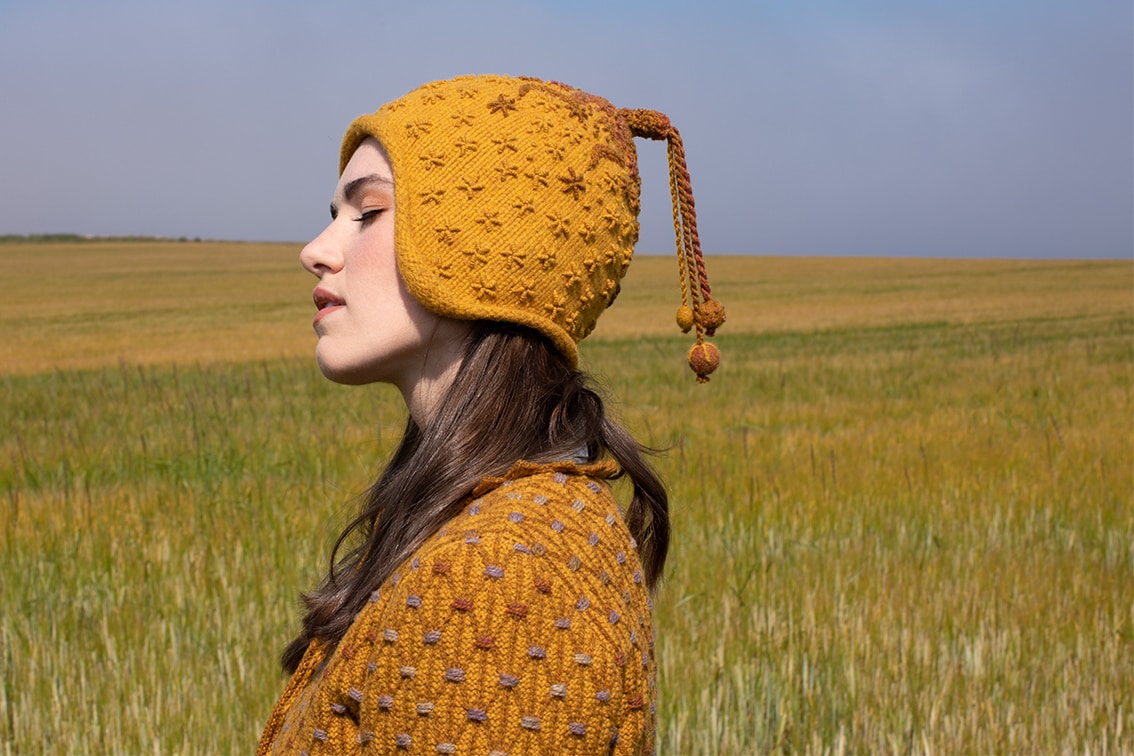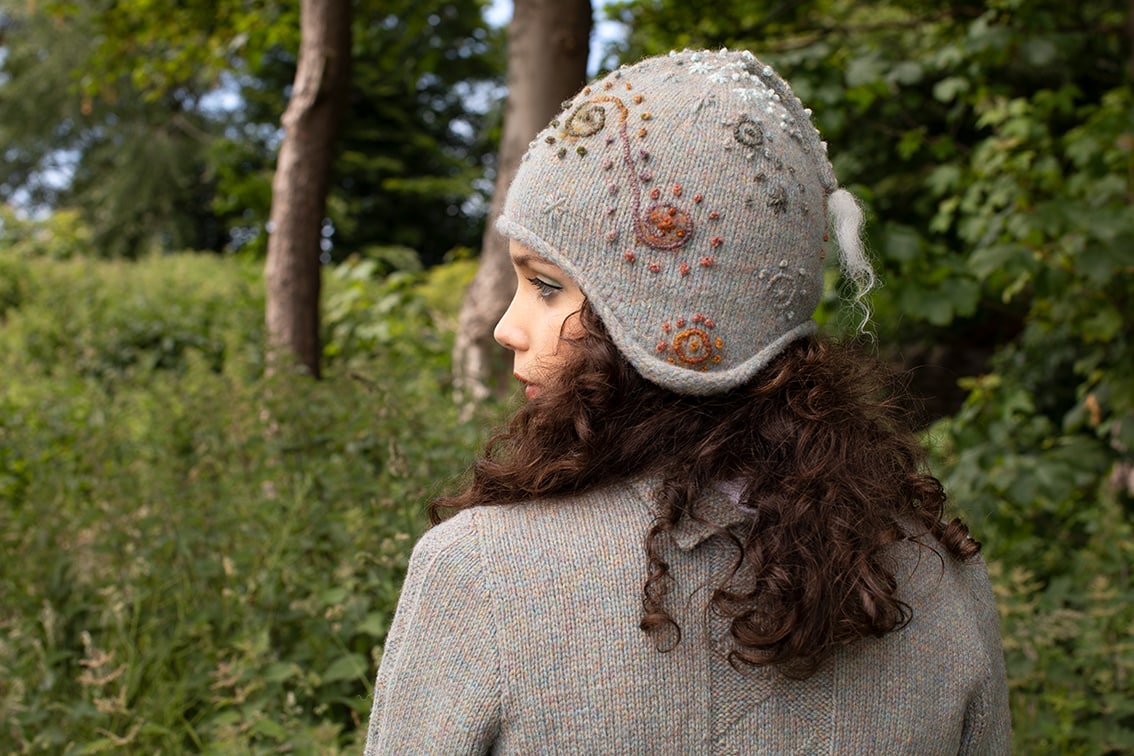 The Mystic Hare Hat was my original hat, and you may have spotted it in Glamourie; it is made in Pebble Beach and uses stand-alone motifs for embellishment; you can see it here on Evie alongside a Margaret Beaufort, also in Pebble Beach.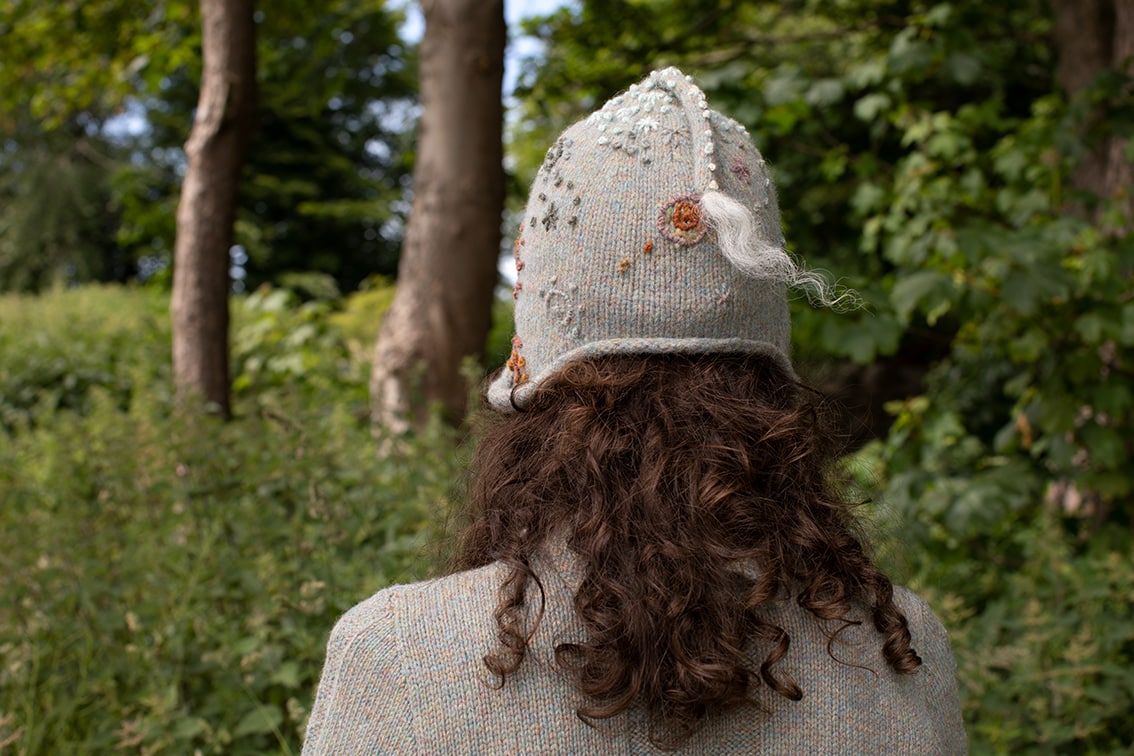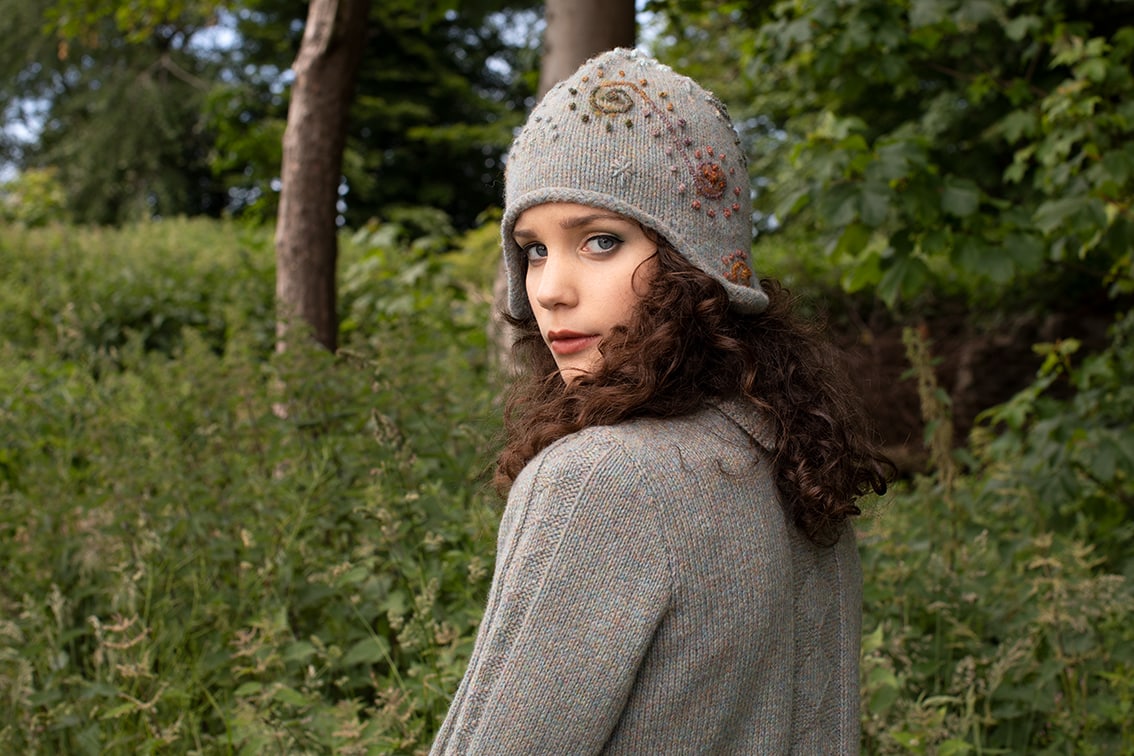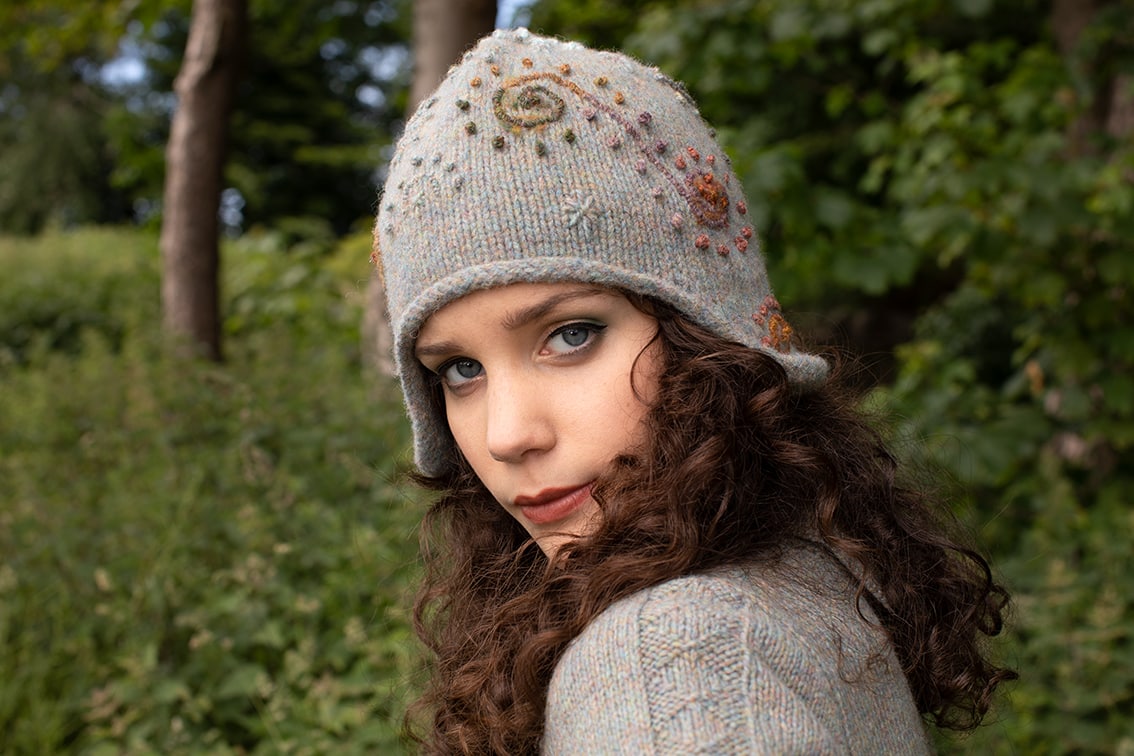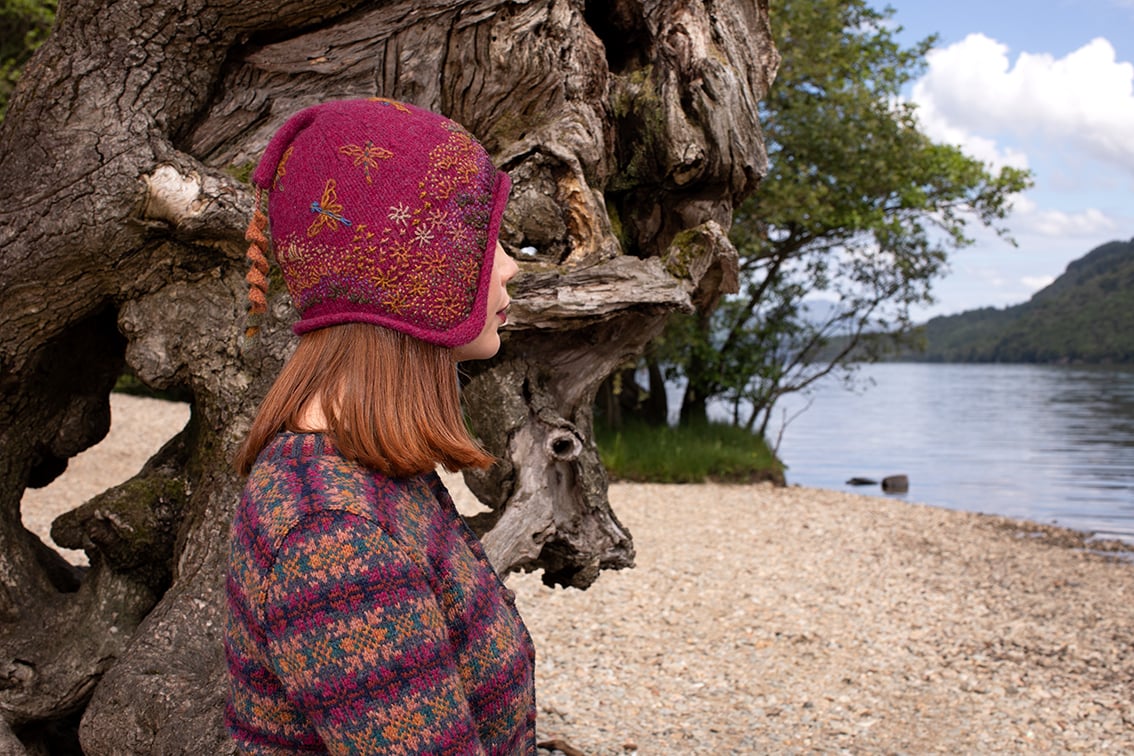 The Moorland Hat uses a canvas of Clover for a high coverage freeform design, which is modelled here by Emma along with a Mointeach cardigan. This hat is ideal for using little scraps left over from other projects for a colourful final effect.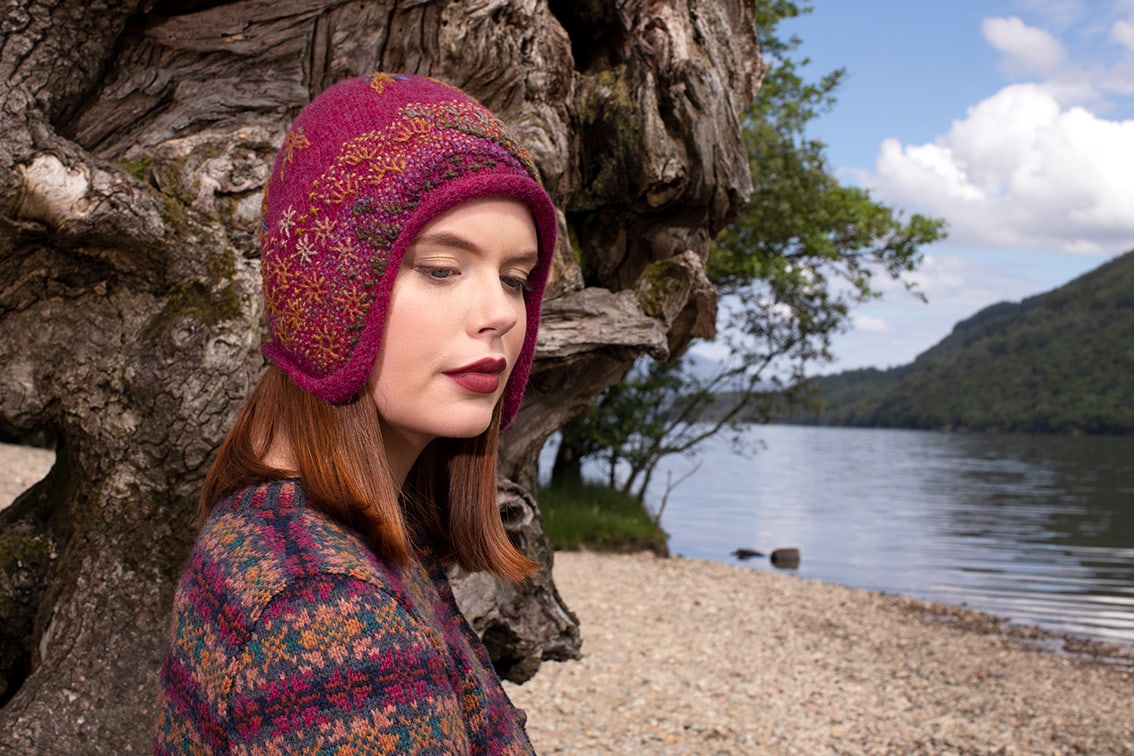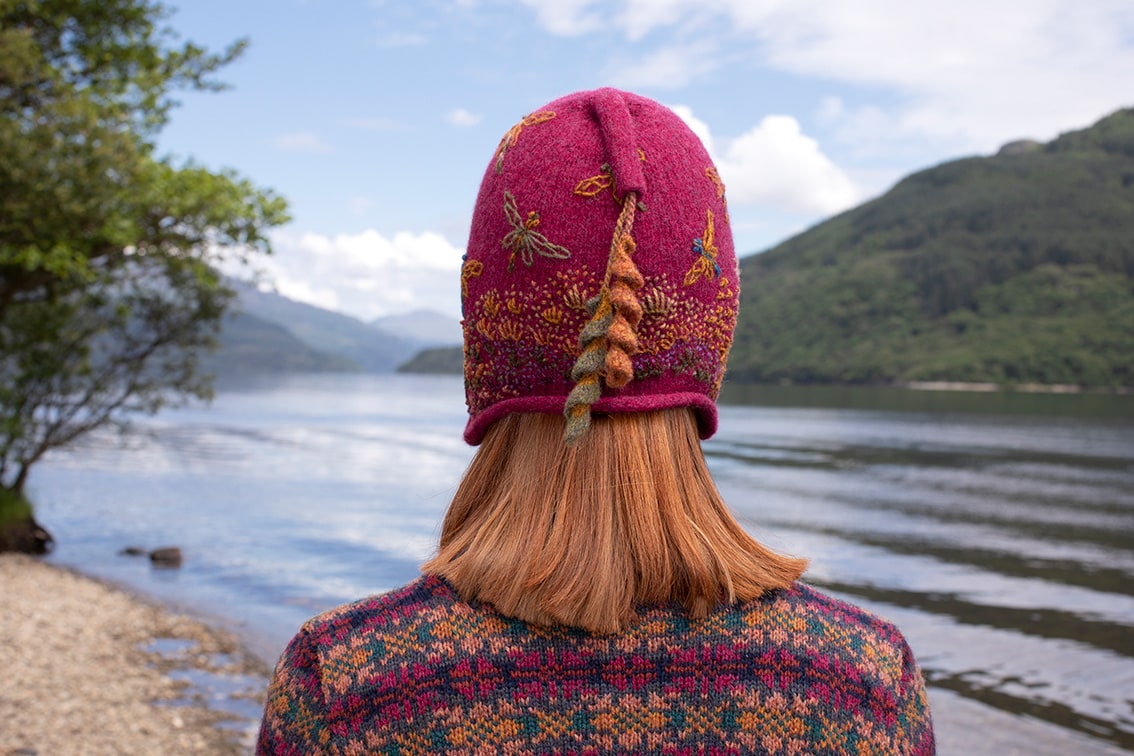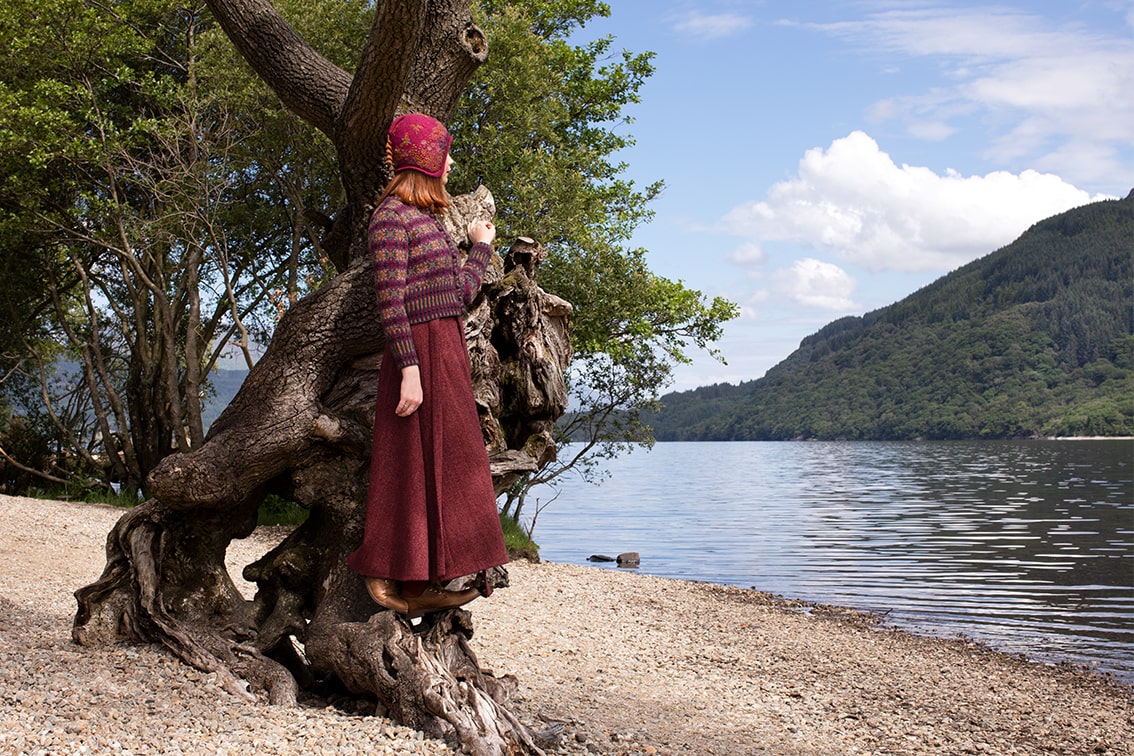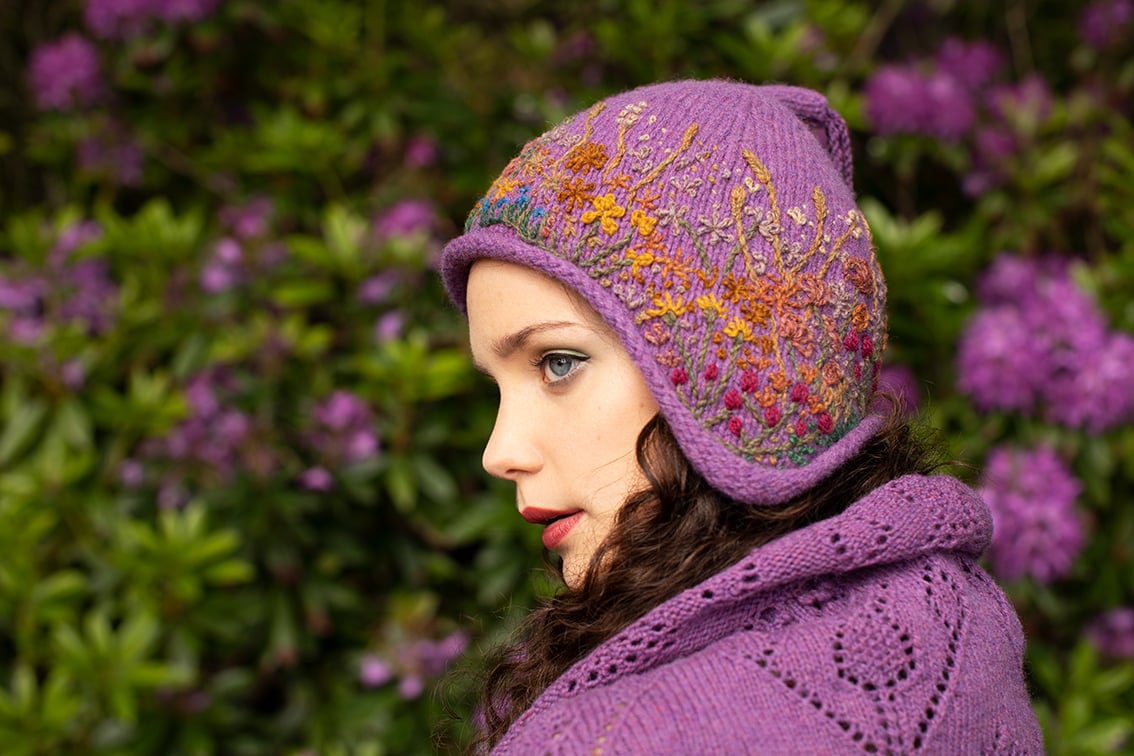 The Croft Hat is also a high coverage freeform design. Inspired by summer on my croft in Lewis, this hat is modelled by Evie along with a Cluaran Shawl in Wild Orchid.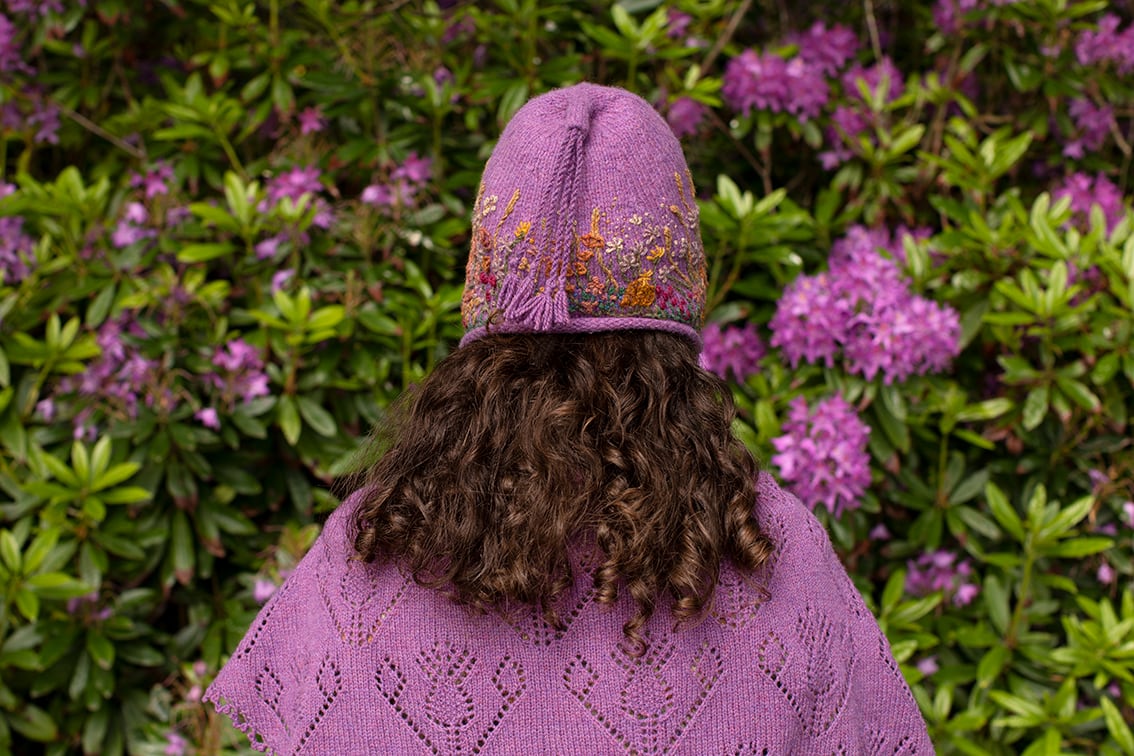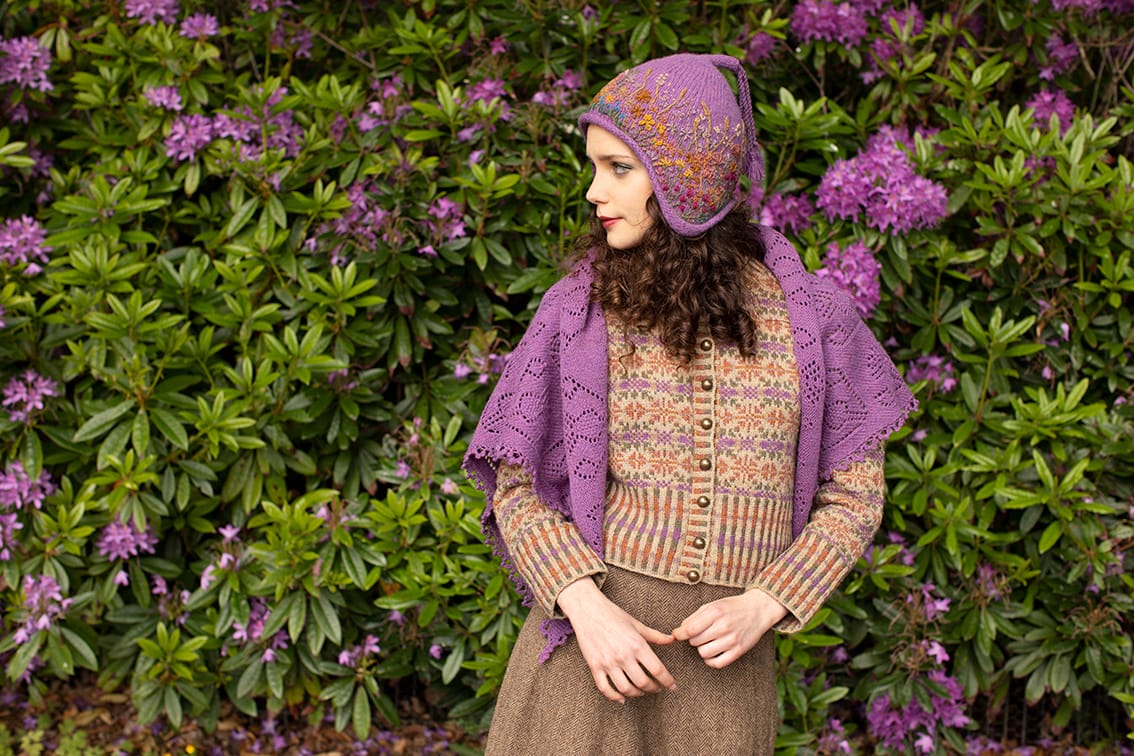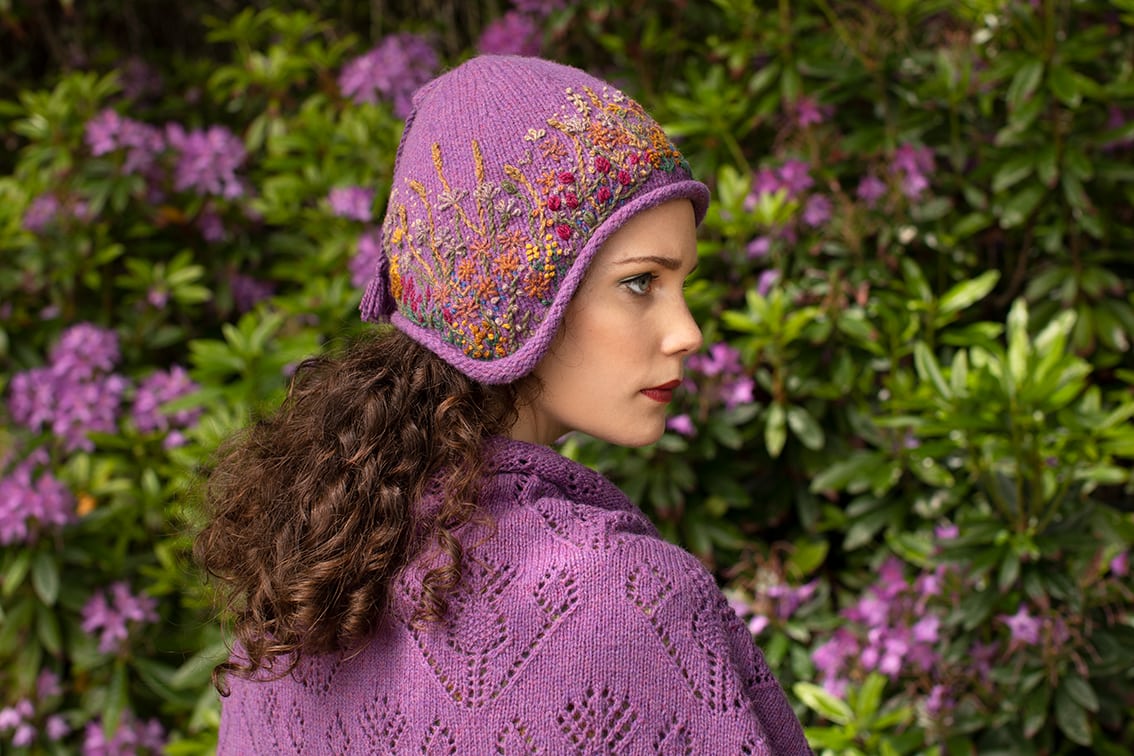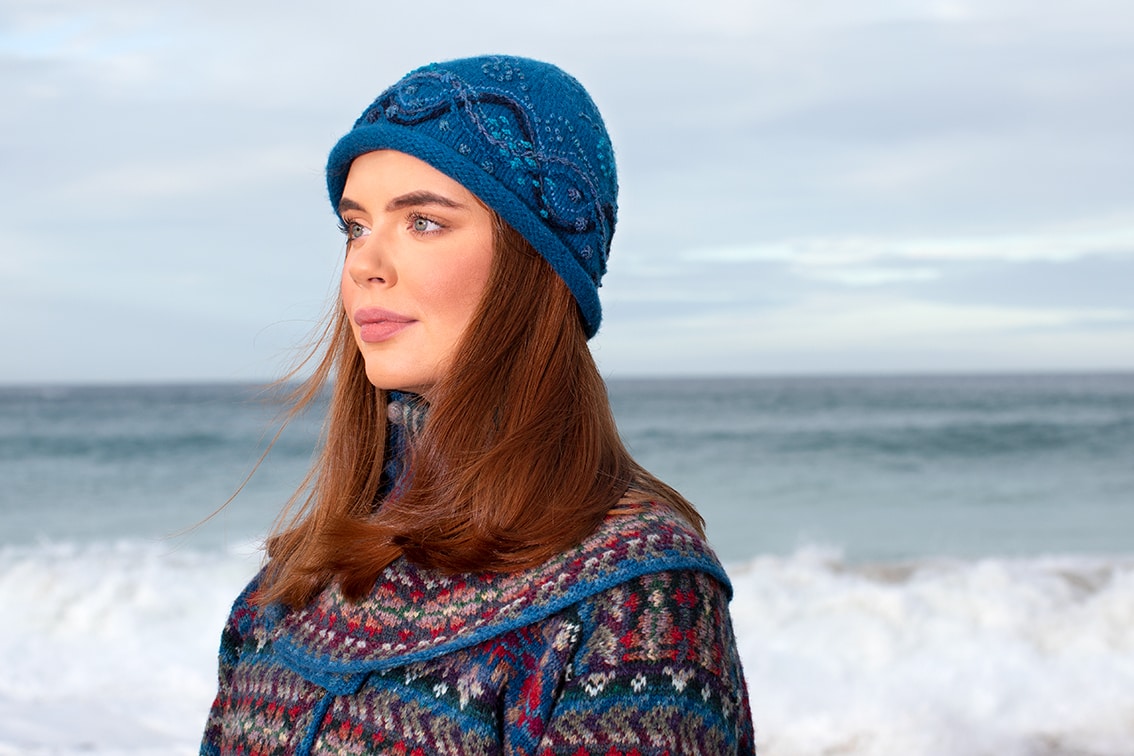 The Mara Hat displays the effect of a continuous embroidery design that flows around the entire hat. This one is worn by Emma alongside a Marina cardigan and hat set.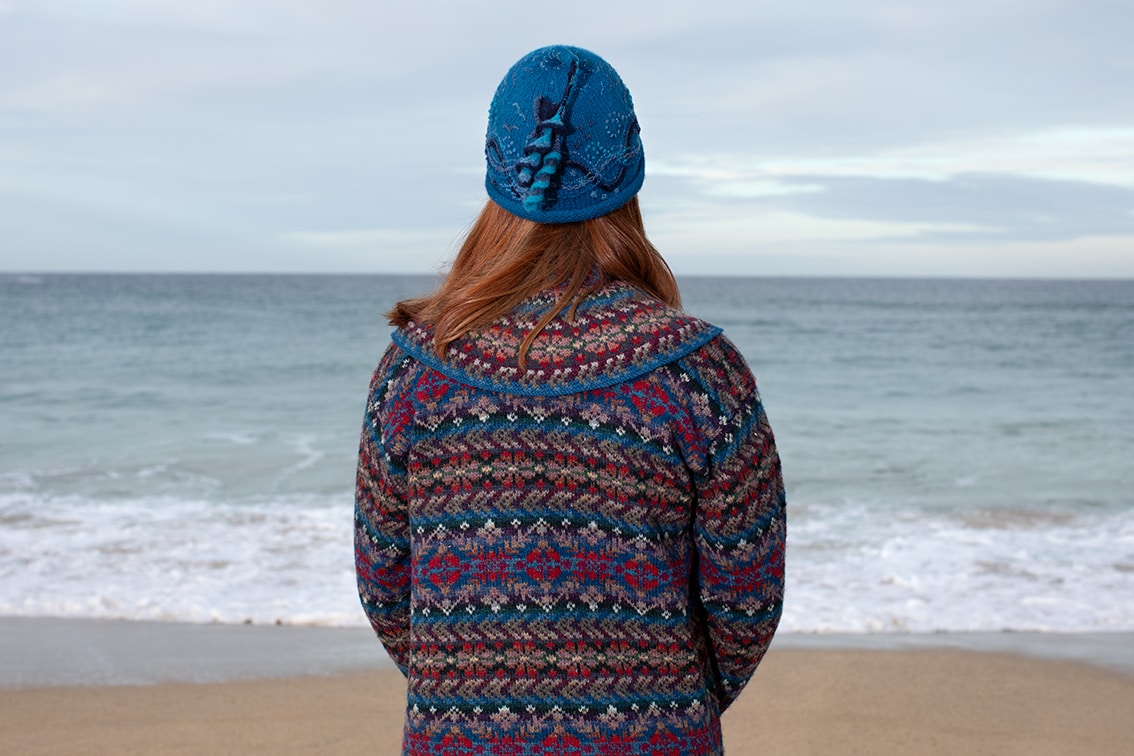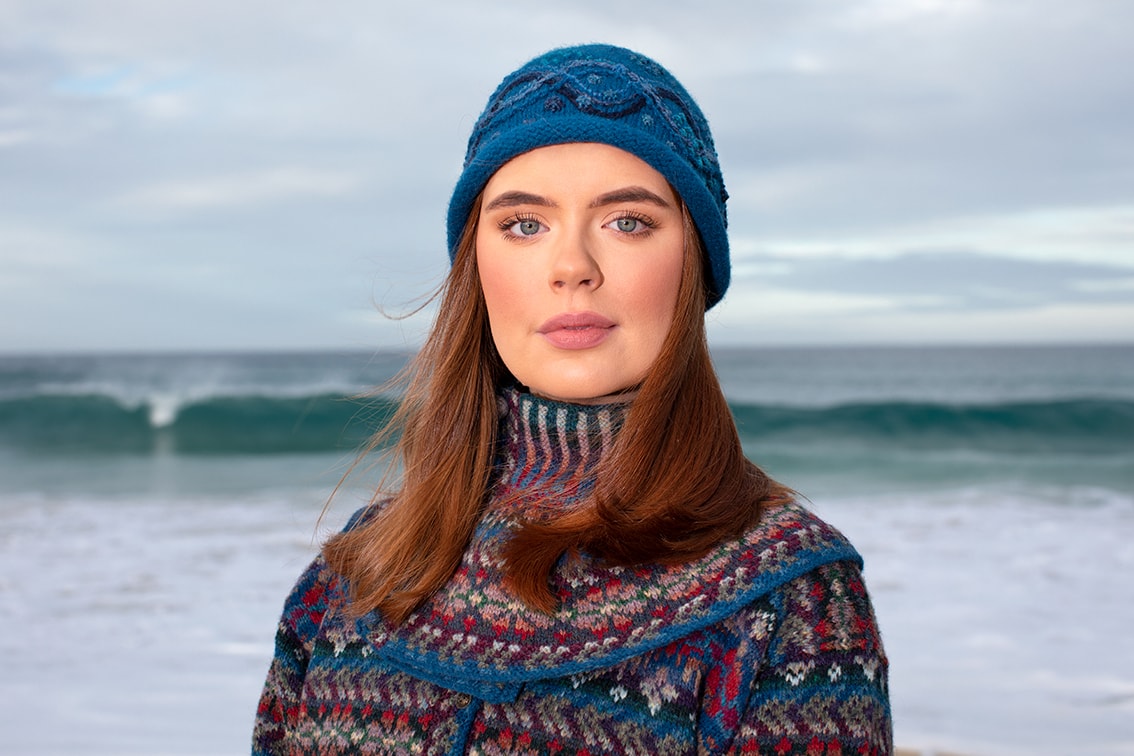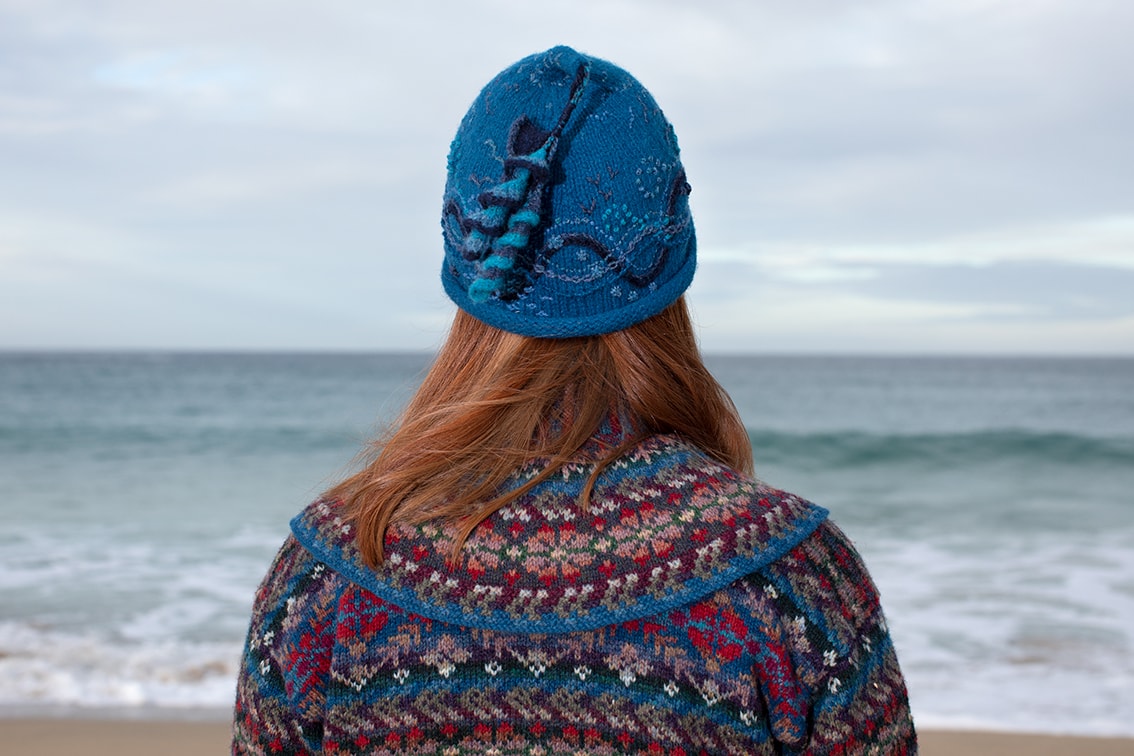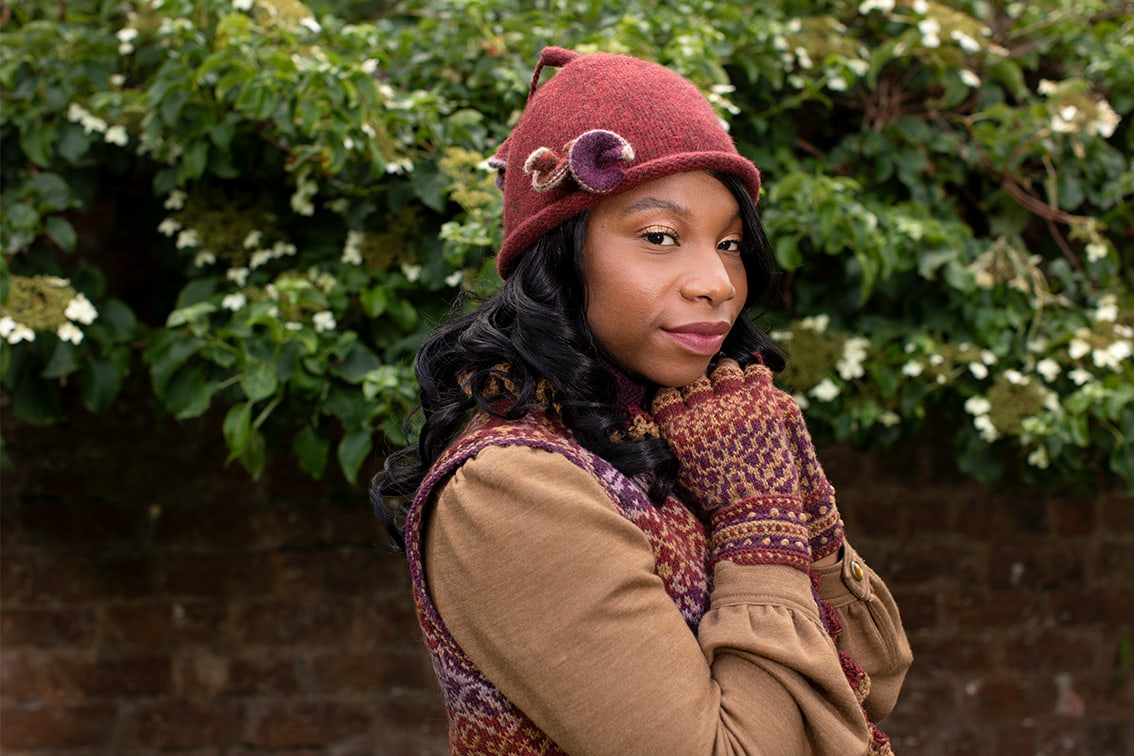 You can also use Creative Course 1 to focus on felting. As well as felting flat pieces and hats, you will also learn to make the buttons, beads, spirals and twirls that decorate them. You can make these the centrepiece of your felted hat and leave off the embroidery entirely. You can see how these hats look here on Precious, Emily and Iona. Precious is wearing a Red Deer hat embellished with twirls along with a Rosarie Waistcoat and Briodag Scarf & Gloves. Emily is wearing a Spindrift and Fulmar hat embellished with large felted beads alongside an Elizabeth Woodville. Iona is wearing a Summertide and Strabhann hat embellished with pom poms alongside a Raven cardigan in Mara and Strabhann and a Ripple Wrap.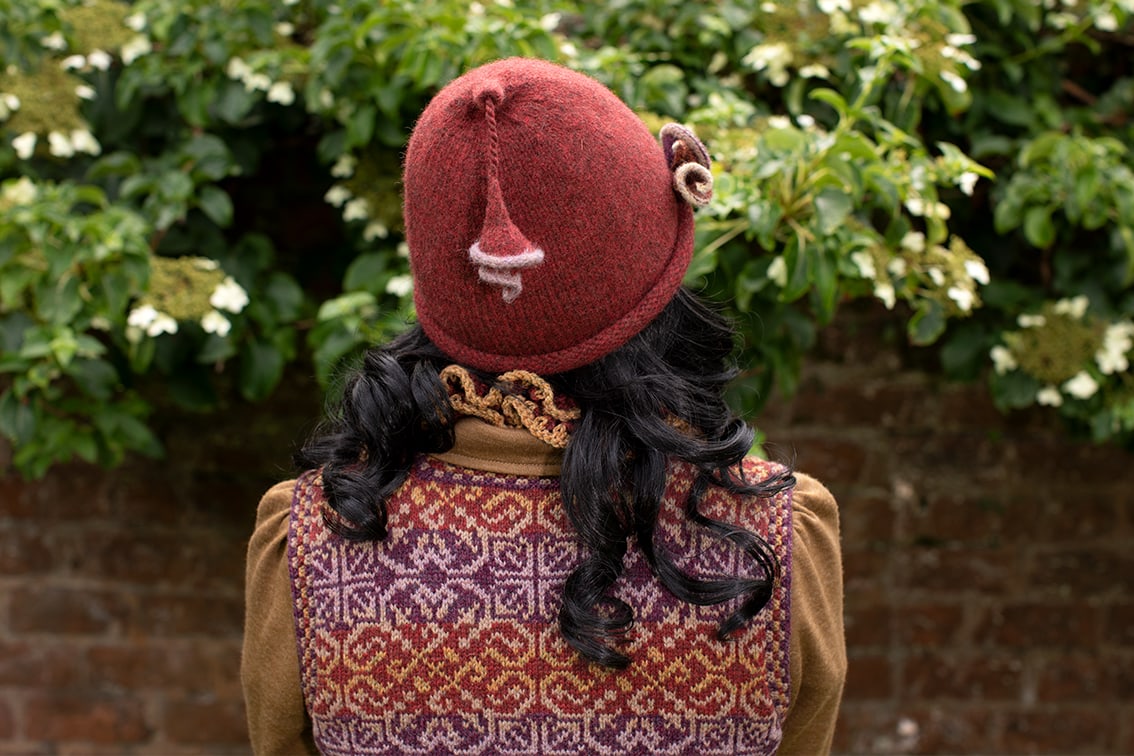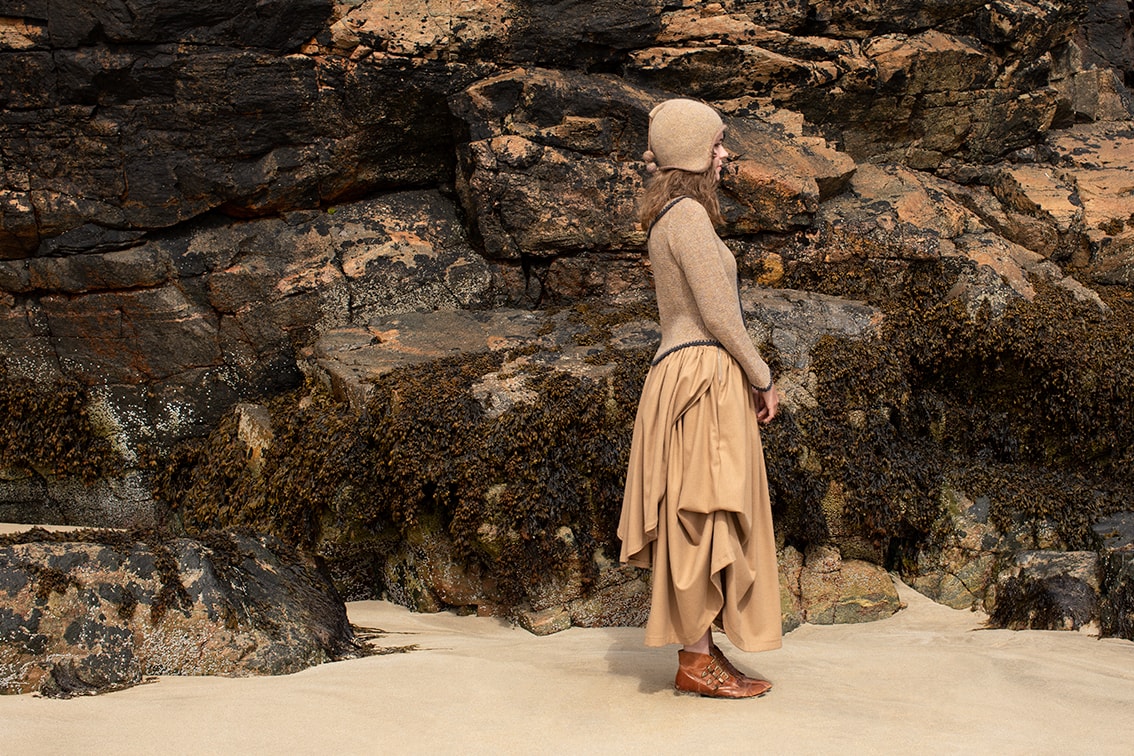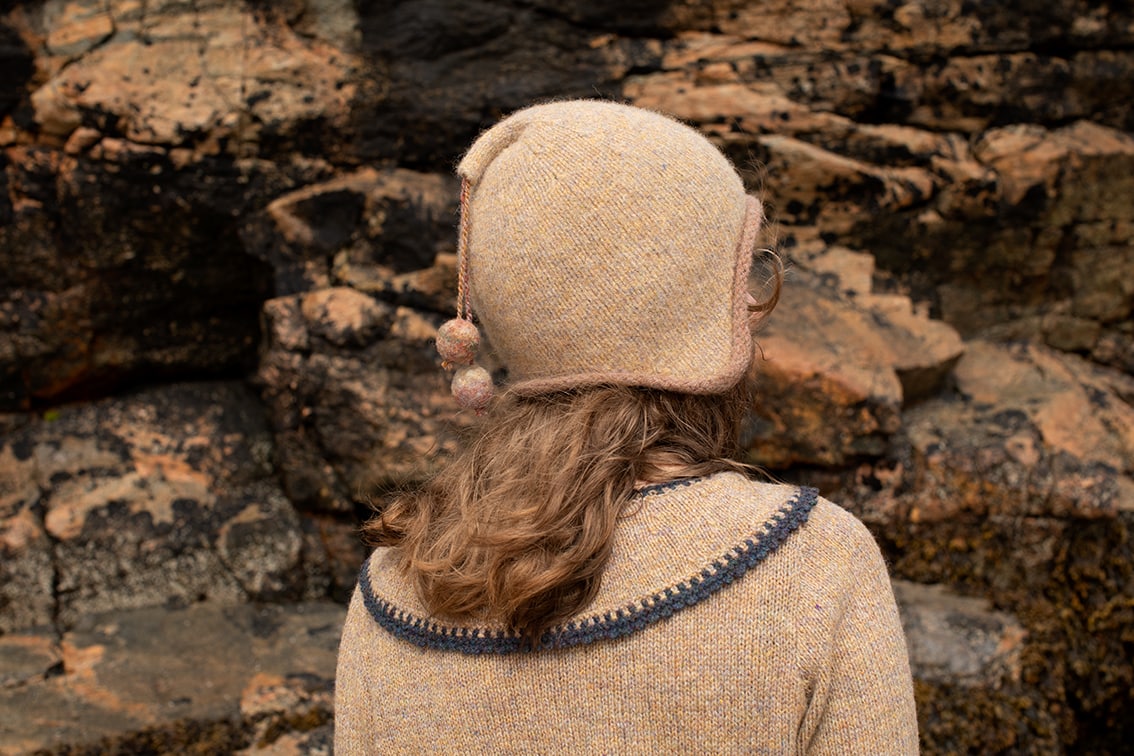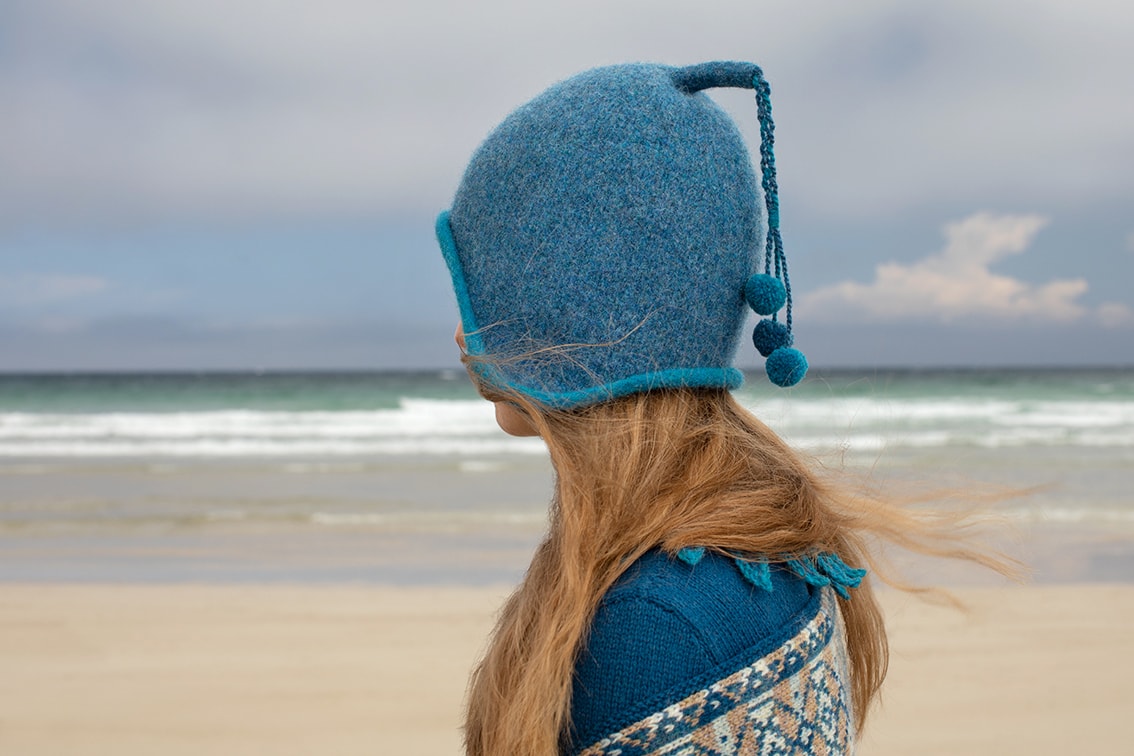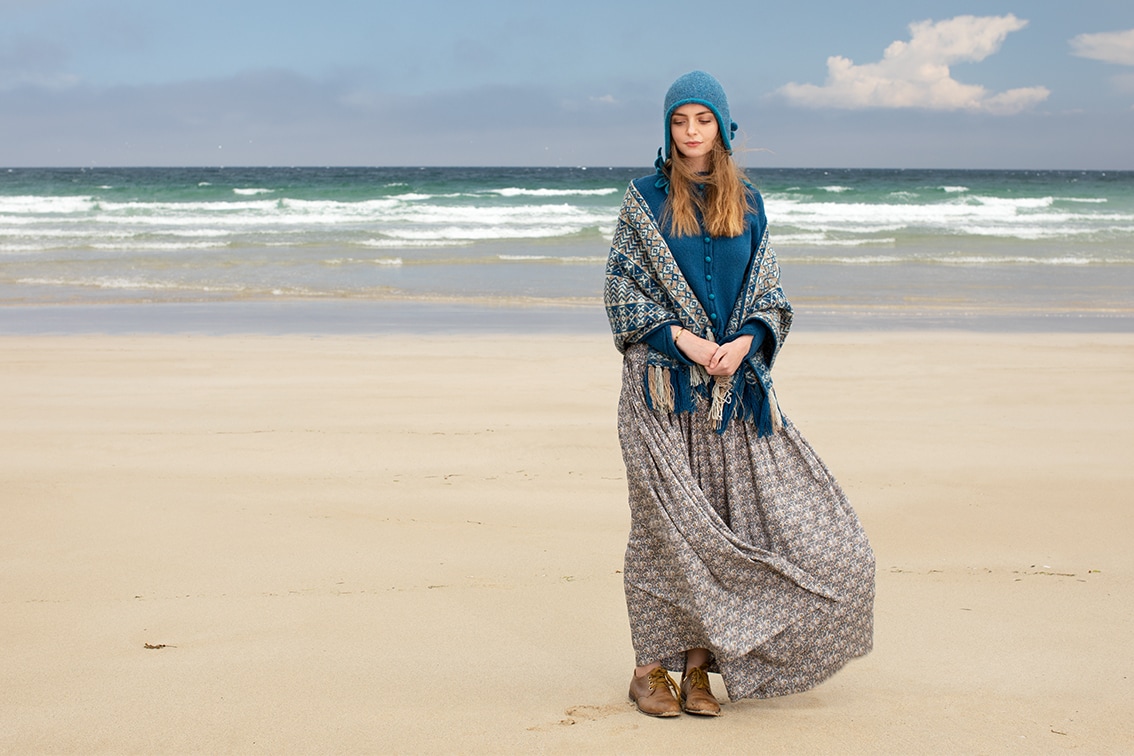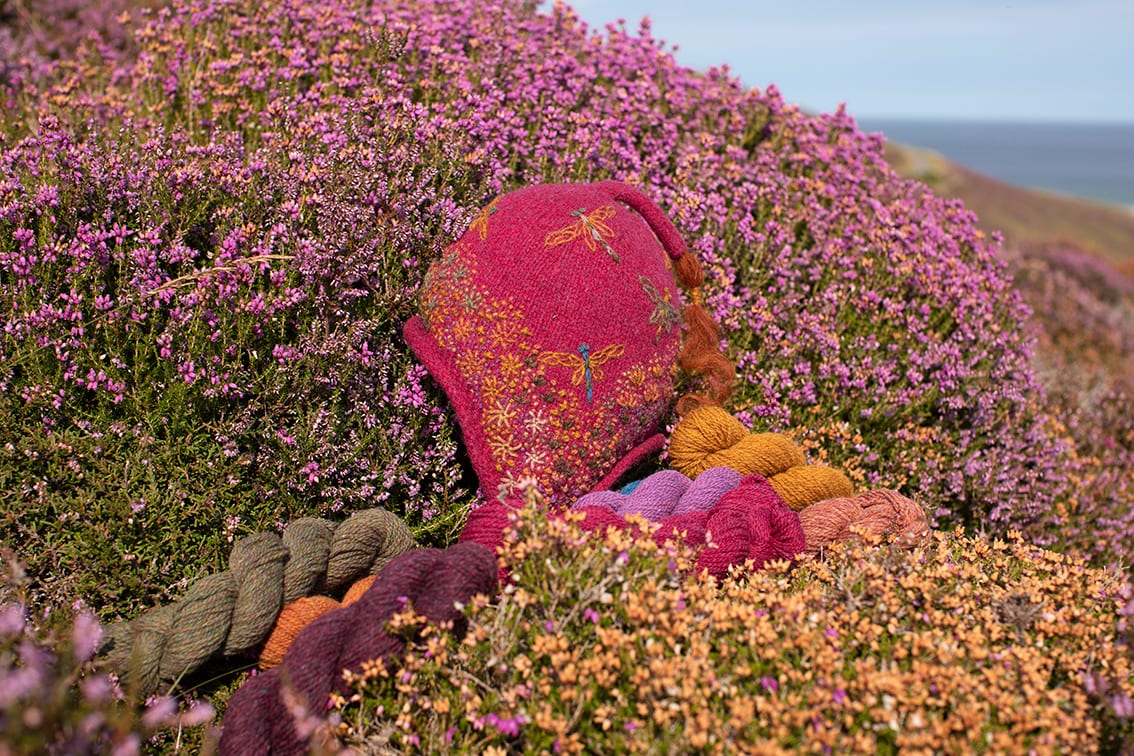 If you would like a yarn pack to go along with your Creative Course then you can buy one here. The yarn pack includes 100g for a main hat colour, along with 6 x 25g skeins for contrast and embroidery. You can choose your yarn pack colours here.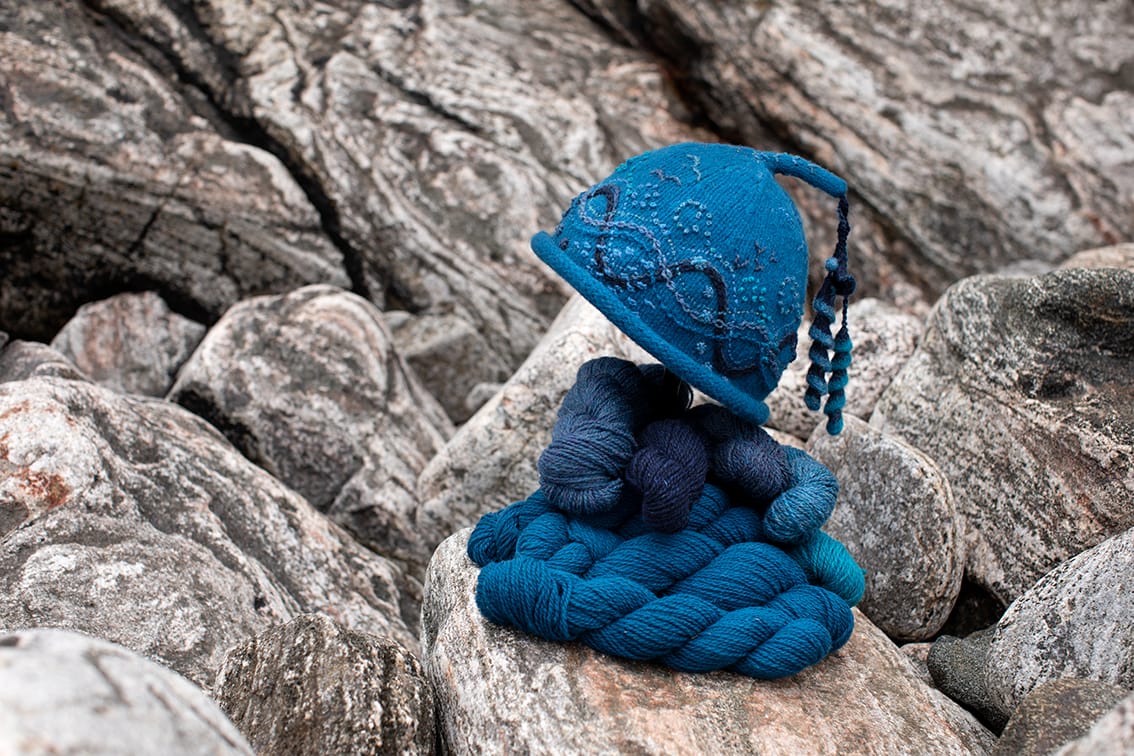 It has taken quite some time to put Creative Course 1 together, so we will be having a summer holiday between the 7th and 27th of July; if you are looking to place an order soon please do so before the 7th as during that period the Virtual Yarns checkout will be closed. You will still be able to purchase a membership to the Creative Course as that is a purely digital product. You will receive the course immediately upon purchase through our steek dot scot website. You will also still be able to browse the Virtual Yarns website and we will answer any queries about existing orders during our holiday.
We will be back at the end of July refreshed and ready for autumn.
Happy knitting, Felting and Embroidery,
Alice