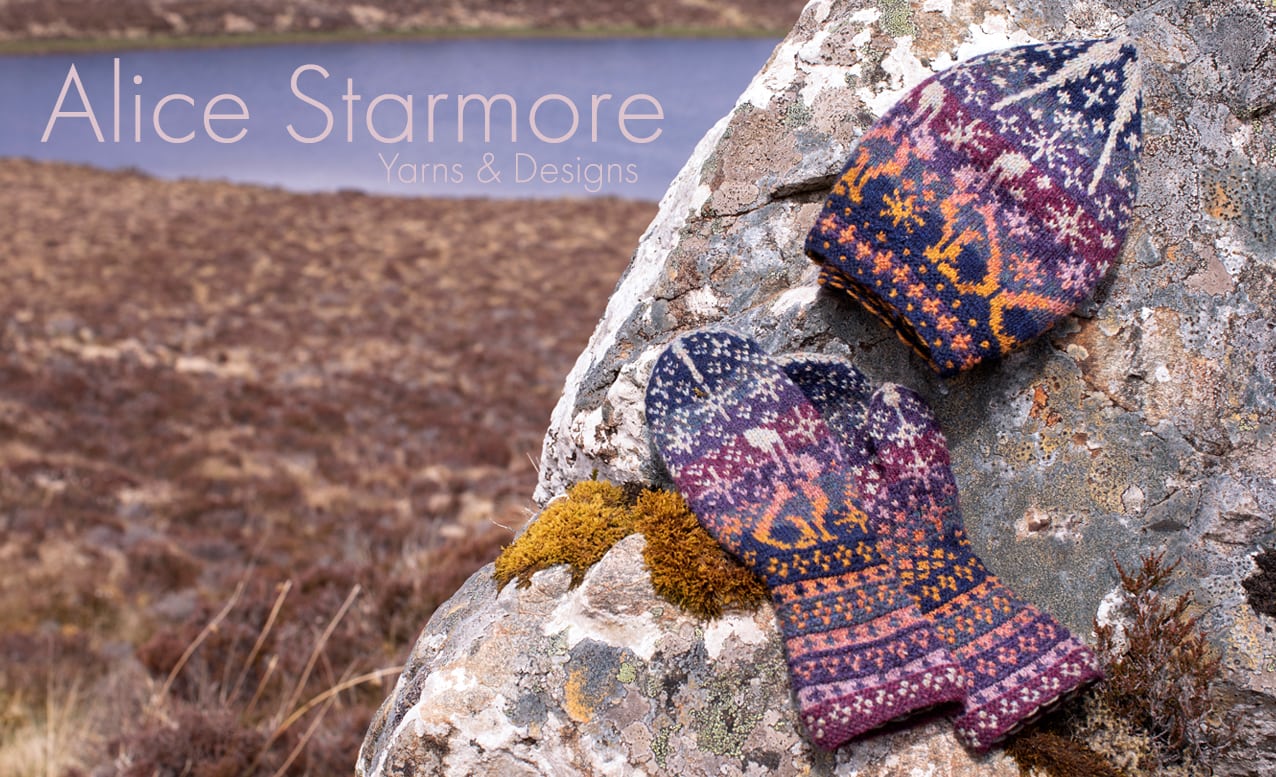 Dear Knitter,
Even though it is the height of summer we are now past the longest day – the signal for us to begin knitting for autumn and winter. With that in mind I am happy to announce a new design – The Witch Hare. This beret and mittens set is a collaborative design by Jade and myself, which we enjoyed passing back and forth throughout lockdown. These mystical hares sit beneath a vaulting and starry Hebridean winter sky. This makes it a very appropriate design to have ready to wear for when the nights draw back in. Click here for the Witch Hare patterncard kit.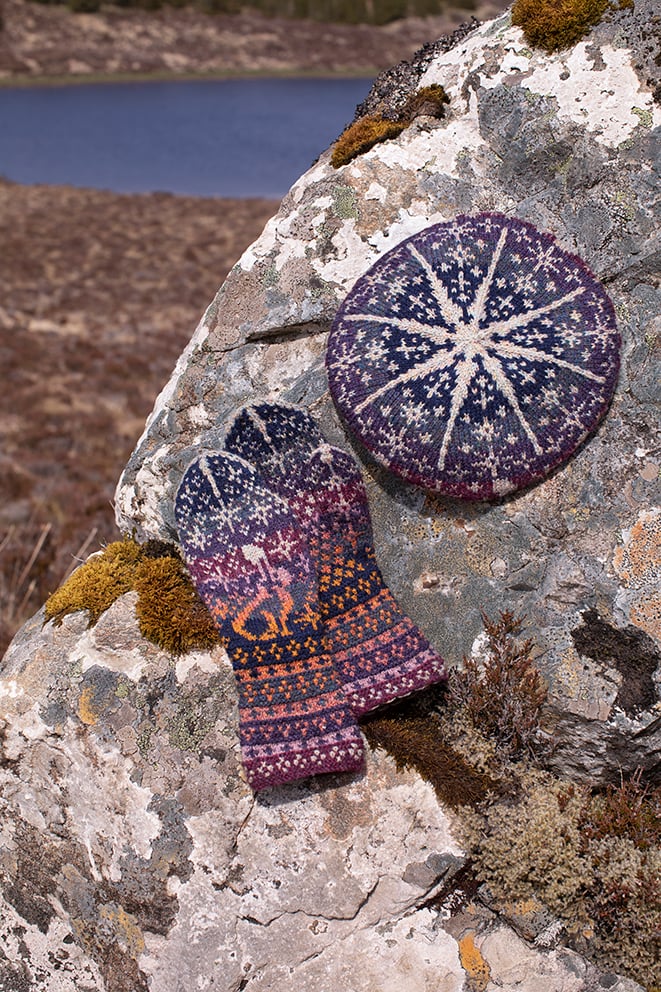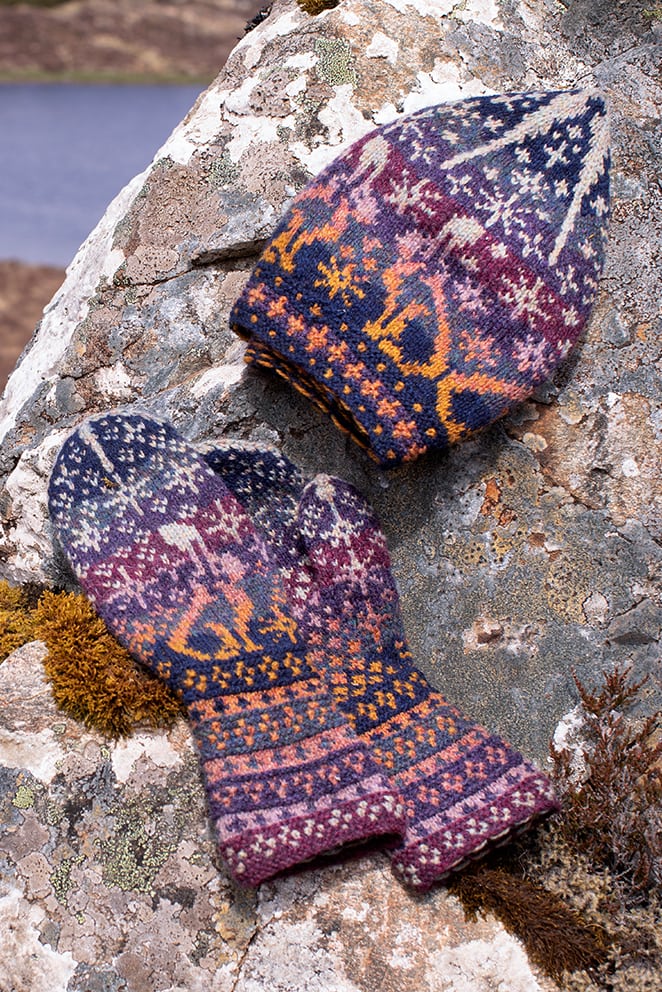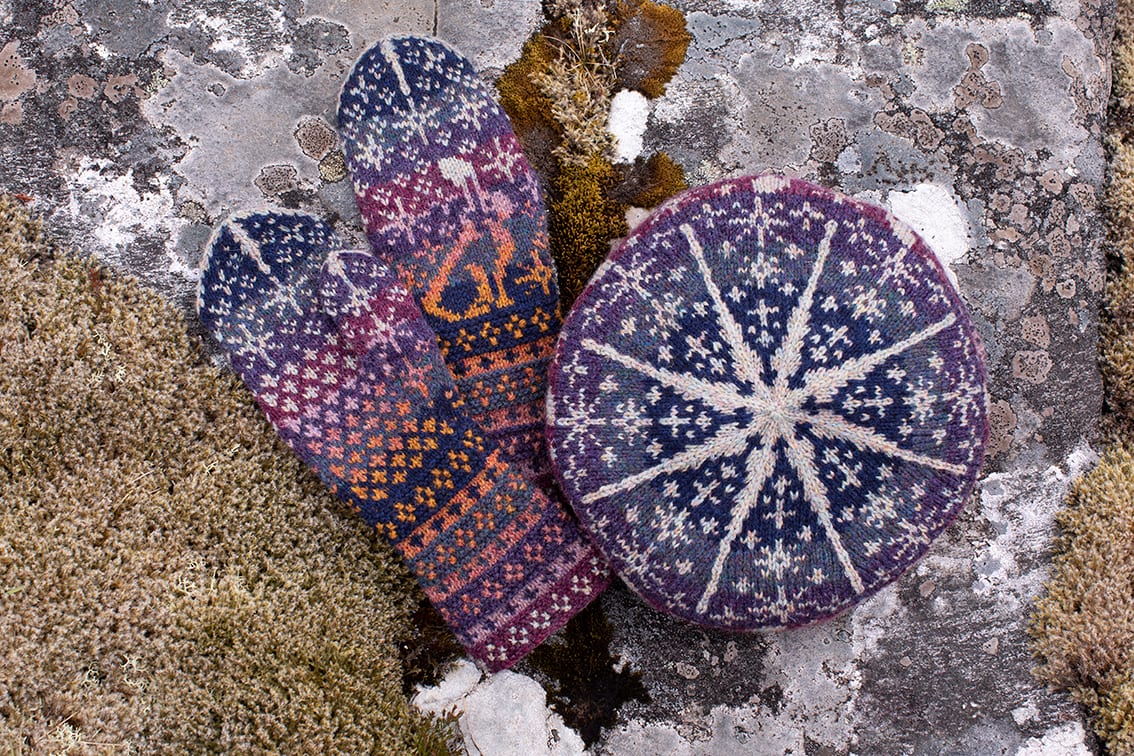 As life is still far from normal we have continued to add to our Dùthchas agus Dualchas section, which we began with the aim of providing cheer and comfort through uncertain times. On the Witch Hare page you can read about the inspiration behind our new design and how it came about.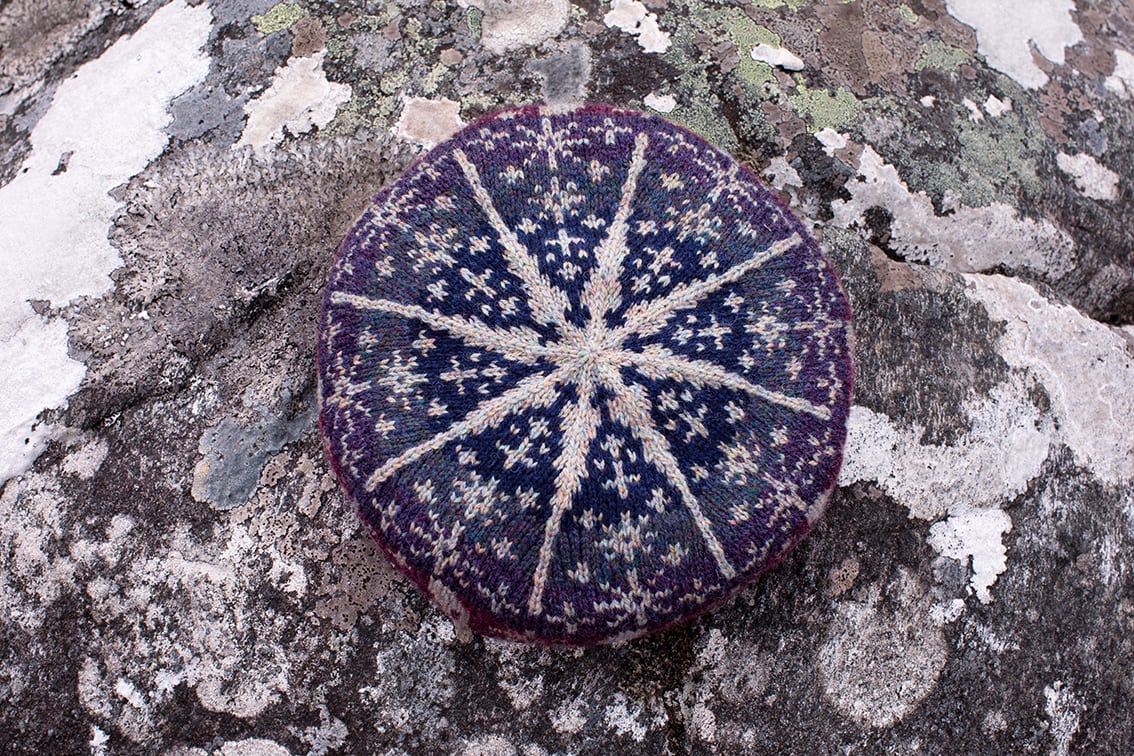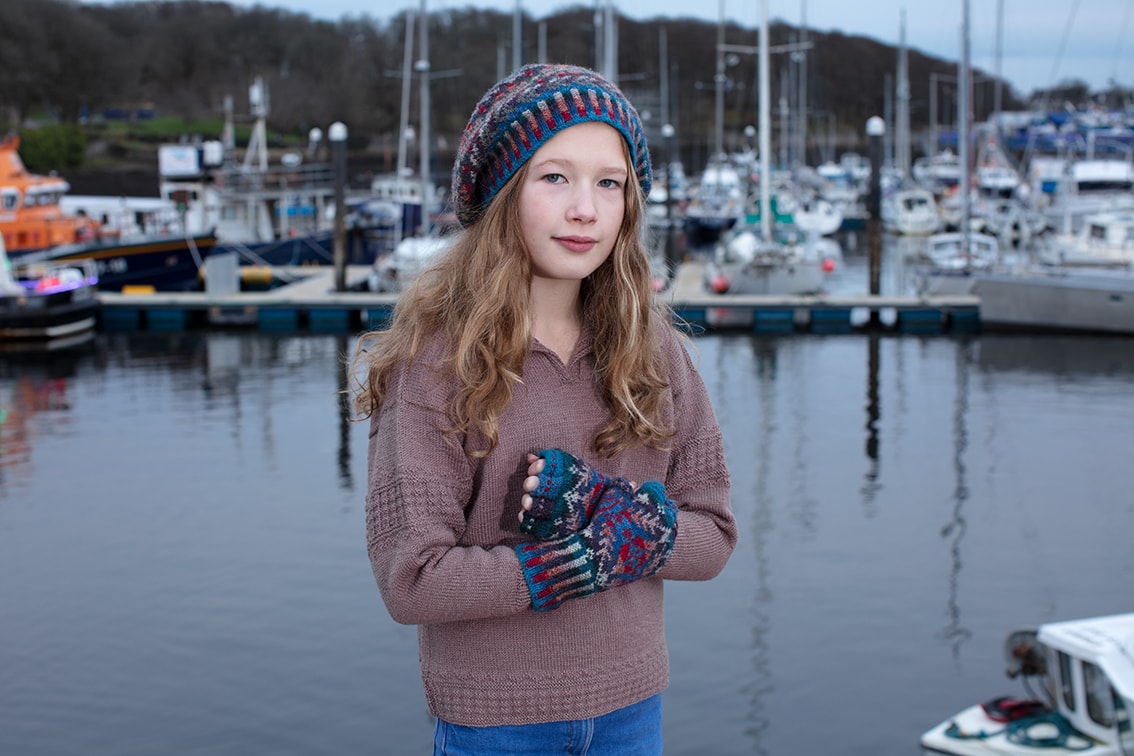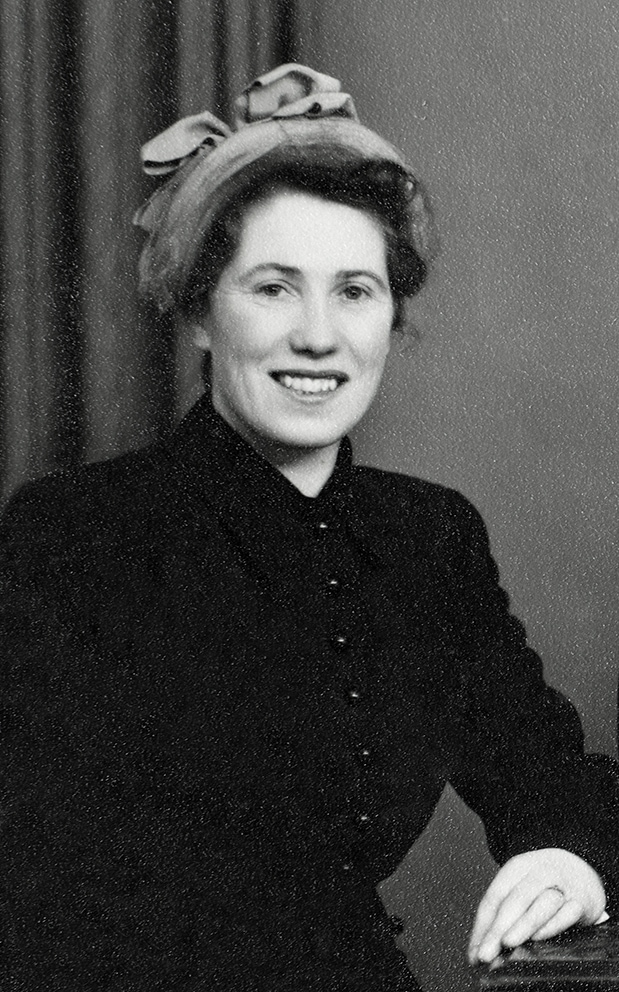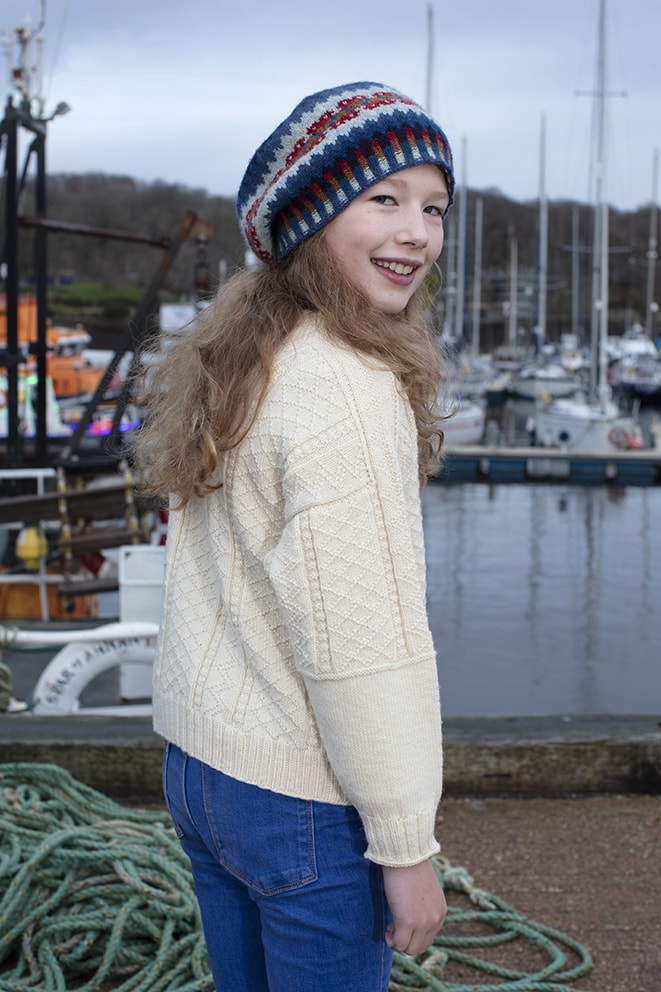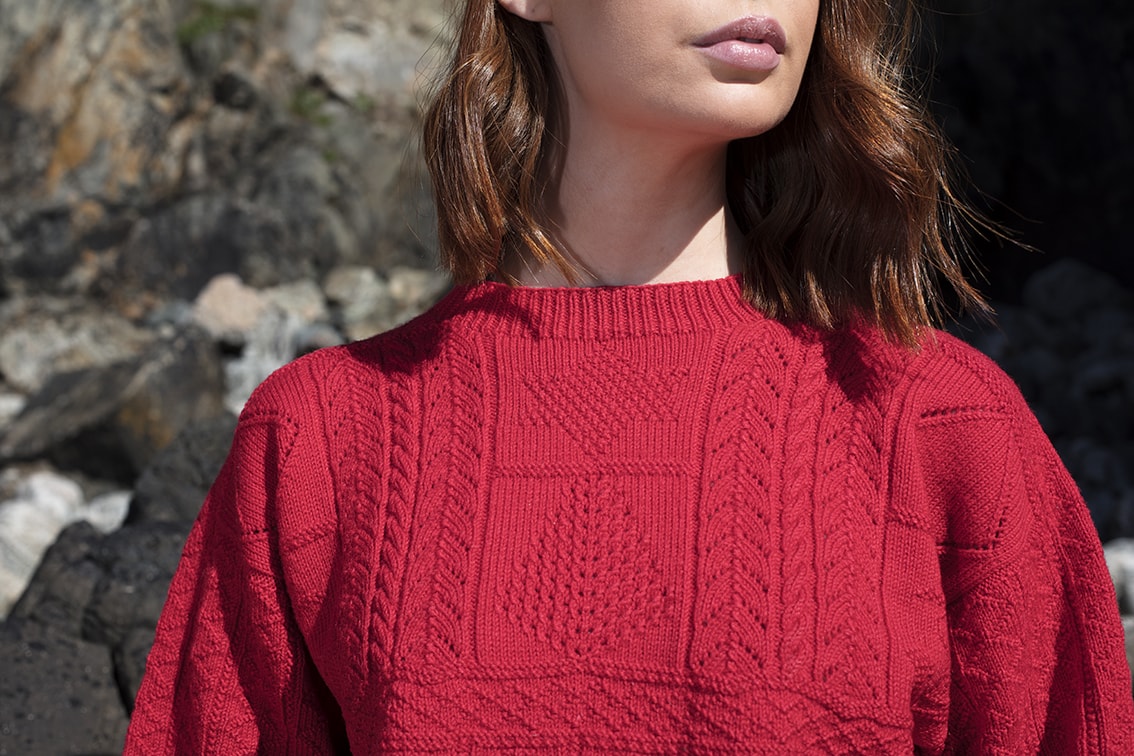 We have created a News section on the website, so that you can always keep up with what is happening on site. As well as featuring our newsletters from 2020, we have archives from 2018 and 2019 with a round up of all the many colourful designs and articles we have introduced since we launched the new website just over two years ago.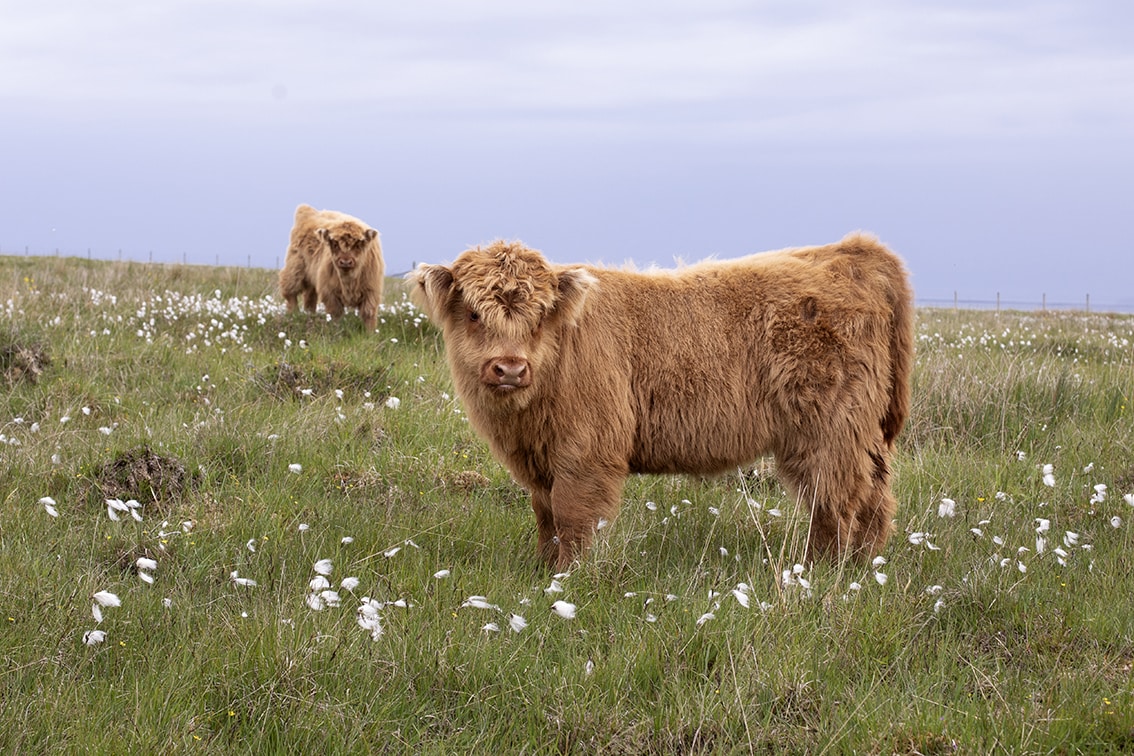 The croft is looking at its best, and the calves are growing strong and healthy. At two months old Julie and Magaidh are sturdy, adventurous and full of fun. You can see them here exploring the croft, and you can also see my Highland Fold in more detail on their new website. This showcases some of the imagery we have taken over the past couple of years, and shows a Hebridean croft during all seasons of the year. Click here to see the new website.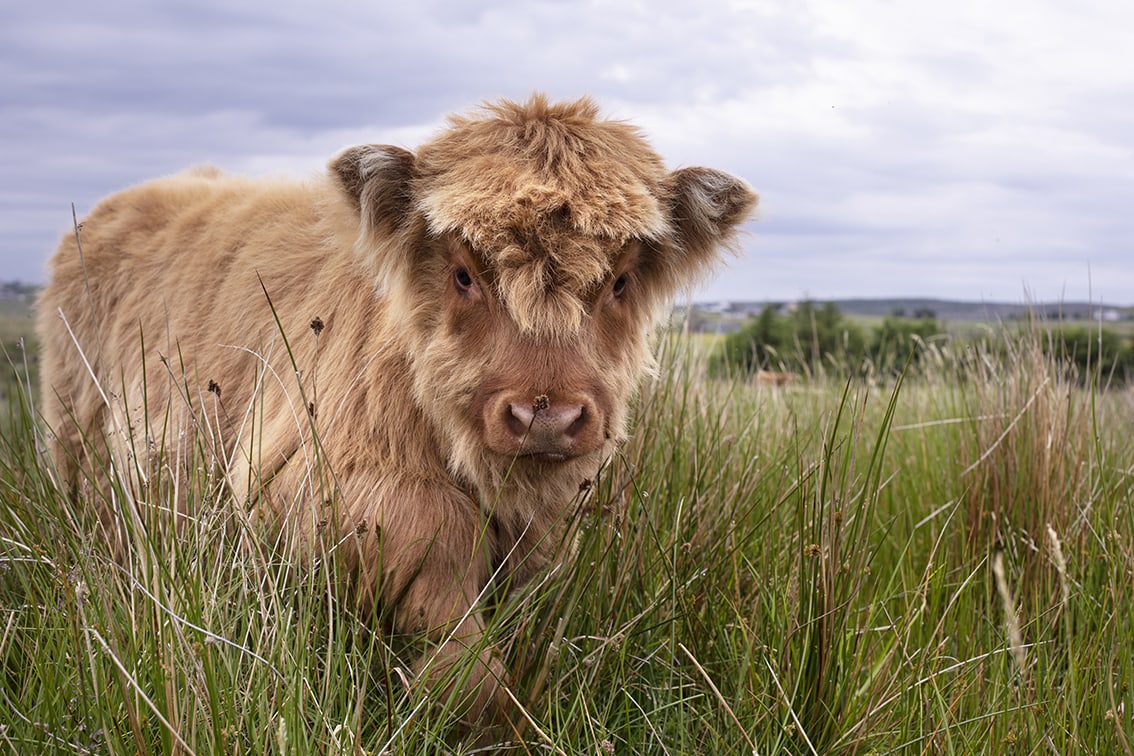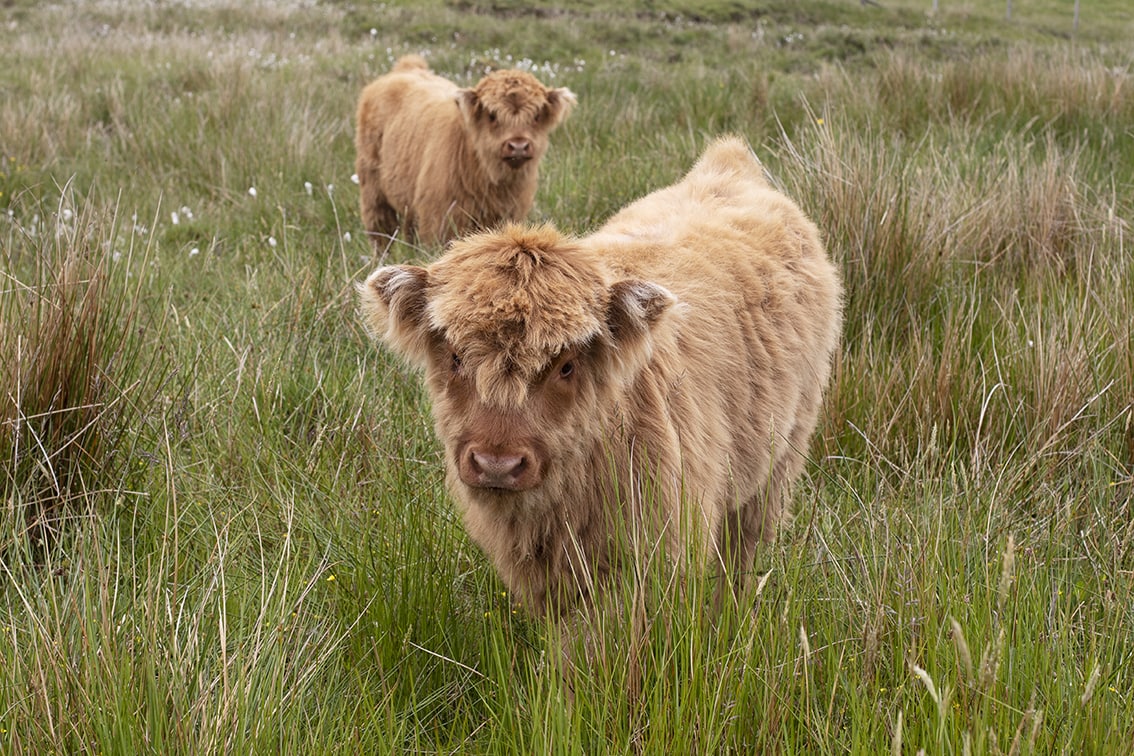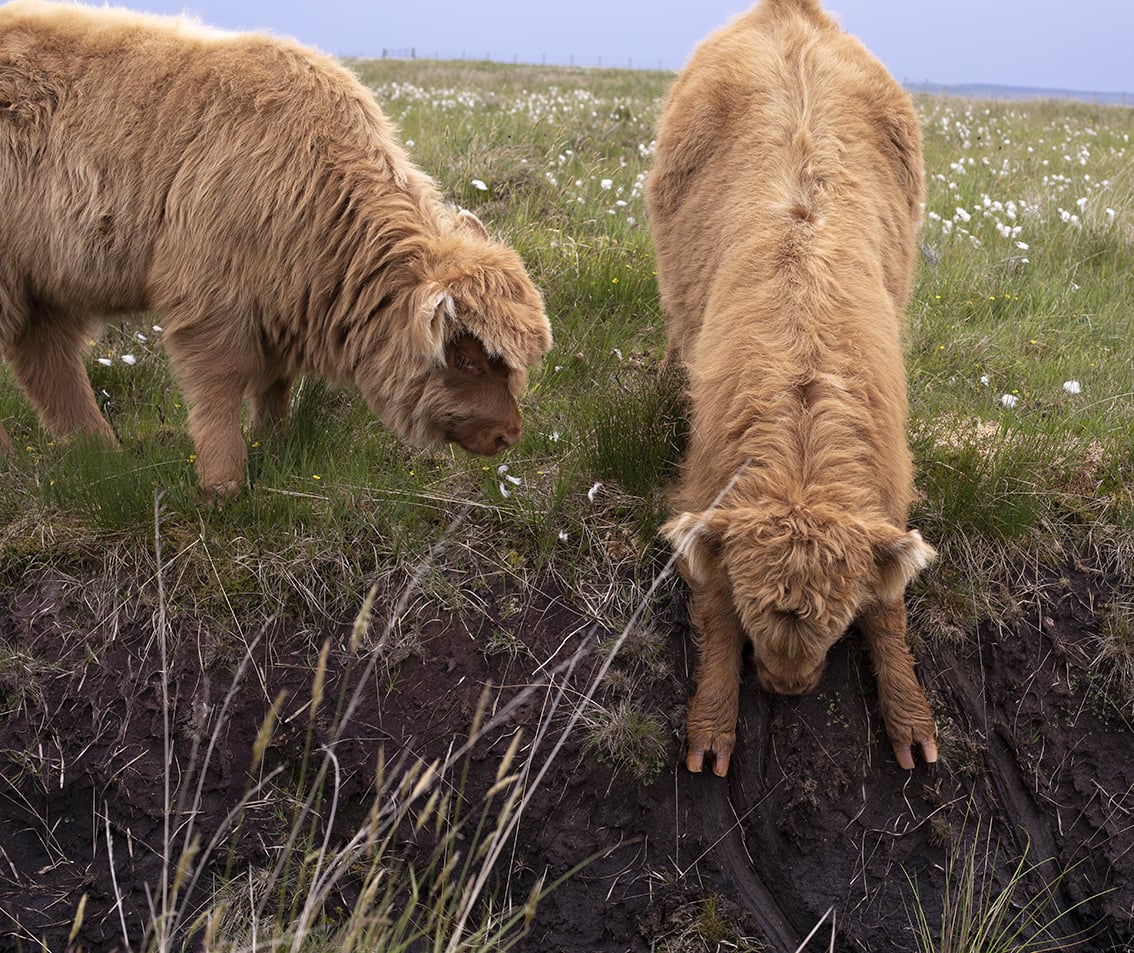 We will be back next month with a brand new Project Class to add to our steek dot scot website.
Happy Knitting,
Alice