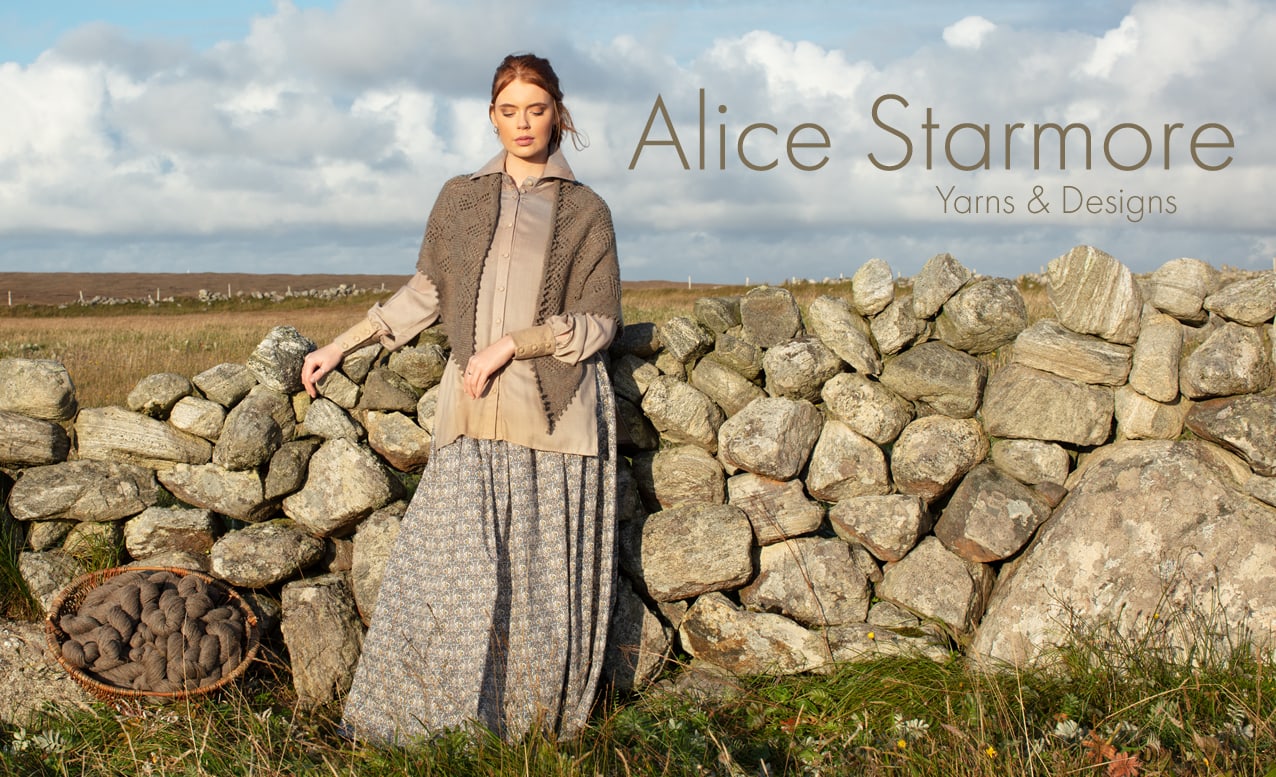 Dear Knitter,
I'm delighted to end this month with a new design, a new project class and a new yarn colour. The Sulaire Shawl is a celebration of the wildlife and women of Hiort. For generations a shawl was an essential part of the everyday dress of all Hebridean women; ideal for keeping the hair in place in windy weather and for providing an easy layer of warmth both indoors and out. It  also provided a decorative and individual element to otherwise plain clothing. Some things don't change, and the shawl is as practical and decorative a garment today as it was centuries ago. I decorated the Sulaire Shawl with a dynamic formation of openwork bird motifs, inspired by the elegant and graceful gannets that can be seen diving around the coast of the Hebrides.
This patterncard kit comes with access to video tutorials that take you through the key points of making and finishing the design. As long as you can knit and purl you will be able to easily achieve this lovely openwork project, and in the process increase your knowledge of openwork using yarn overs and decreases. Click here for the Sulaire patterncard kit.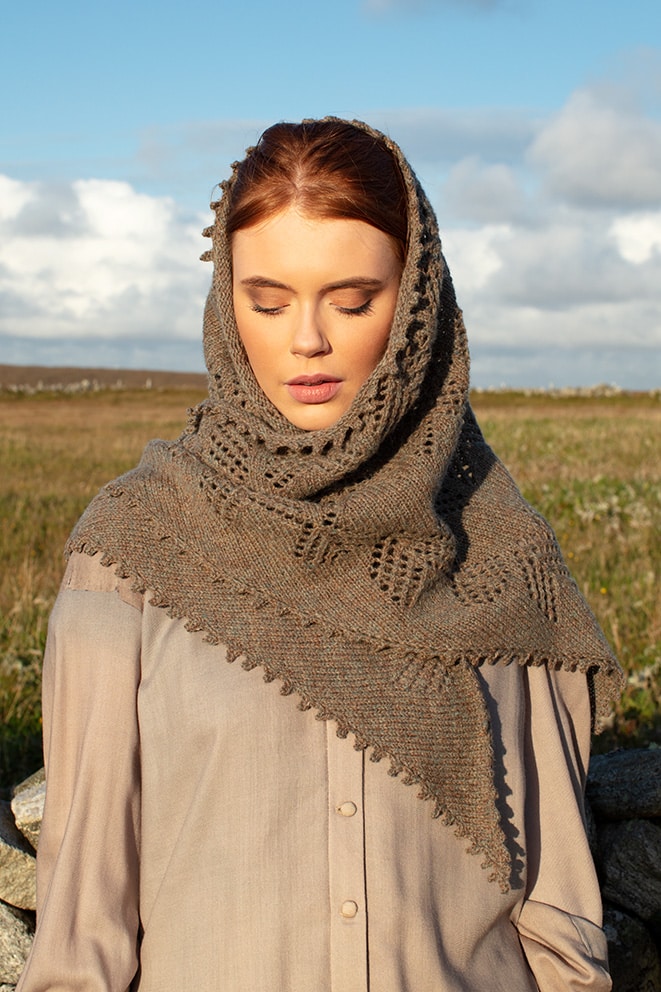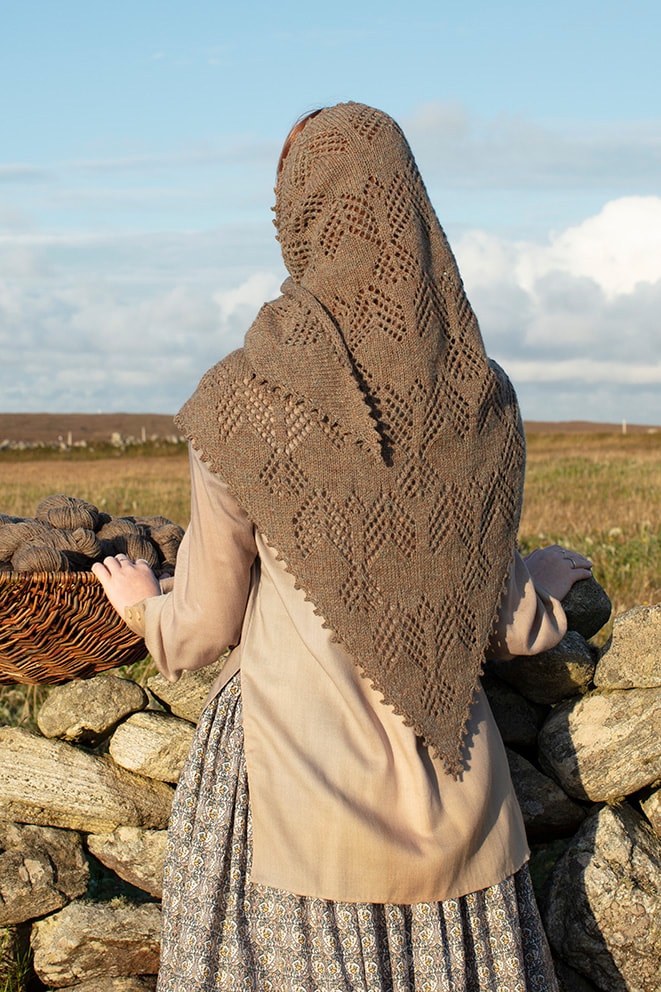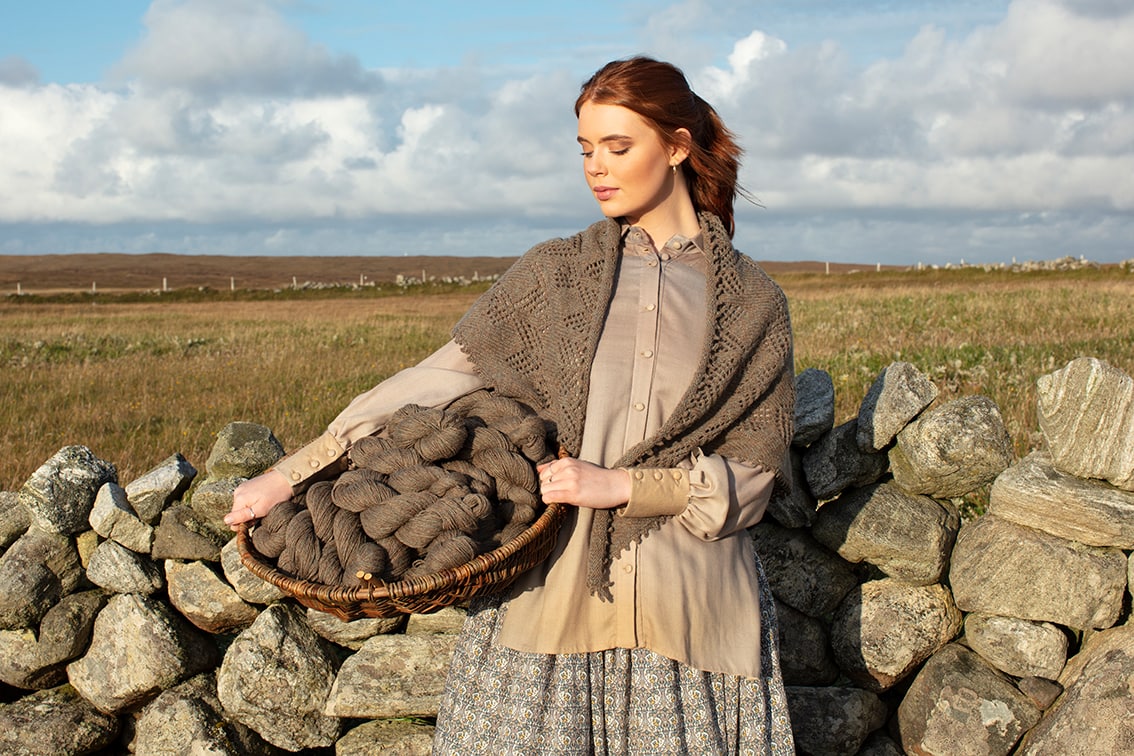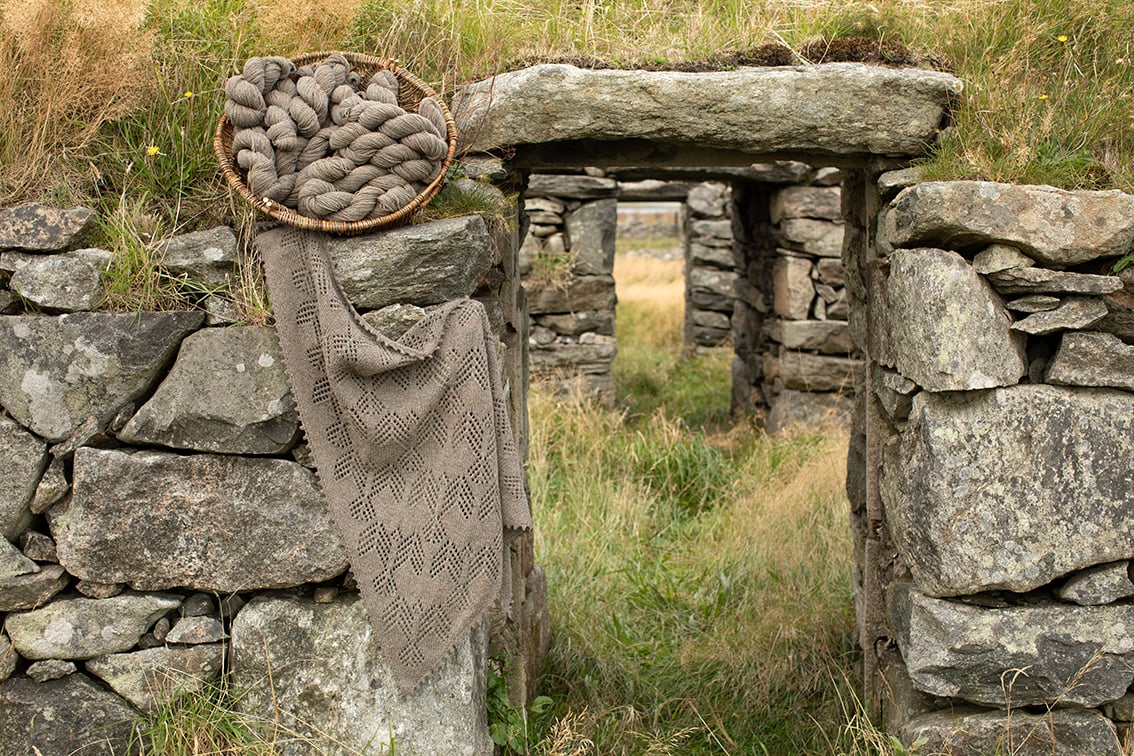 The Sulaire Shawl pictured here is made in our new Special Edition Hiort yarn, which I created to celebrate the Hiort project and is inspired by the historical stonework of the Outer Hebrides. It is pure new British wool and dyed in the fleece to achieve a subtle and delicate blend of soft stone and lichen colours. You can see it photographed here in the ruins of a Lewis blackhouse. These traditional stone dwellings are a monument to the generations of islanders who built and maintained walls that would go on to outlast them by centuries. This legacy of stone is most apparent on Hiort, where the rocky landscape was re-arranged by the inhabitants into practical  structures which form an astonishing work of art. I have captured the fawns, greens and greys of these stones in our new Hiort yarn. Click here for the Hiort yarn.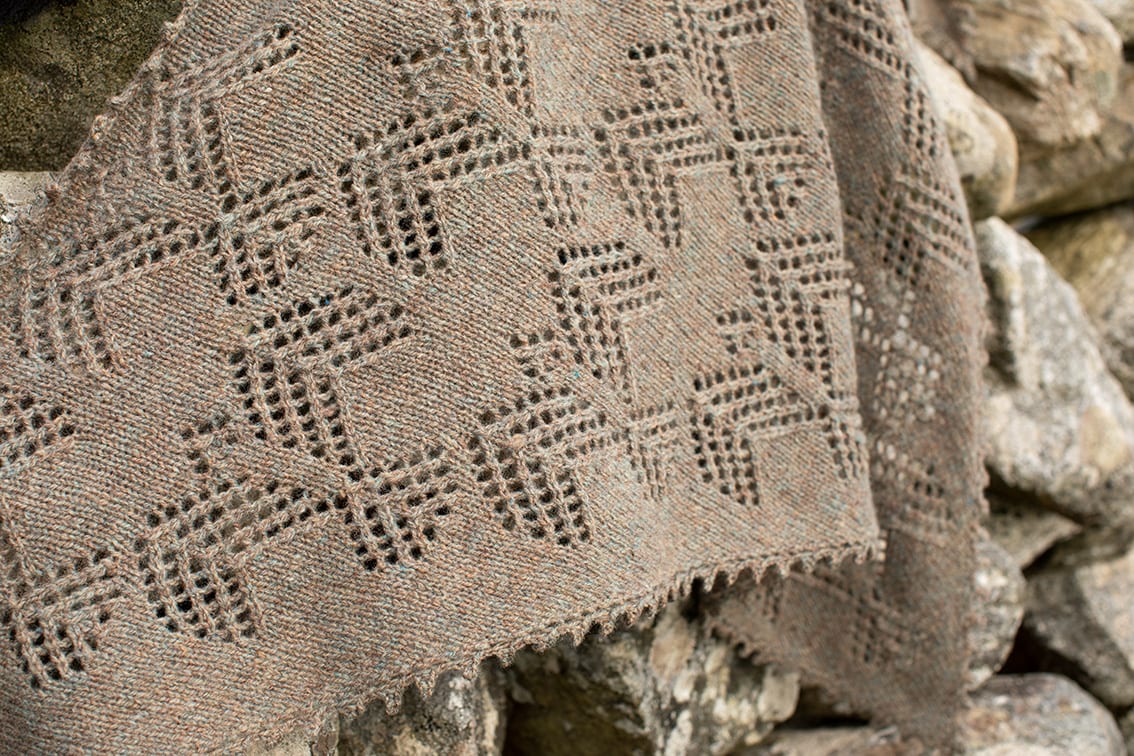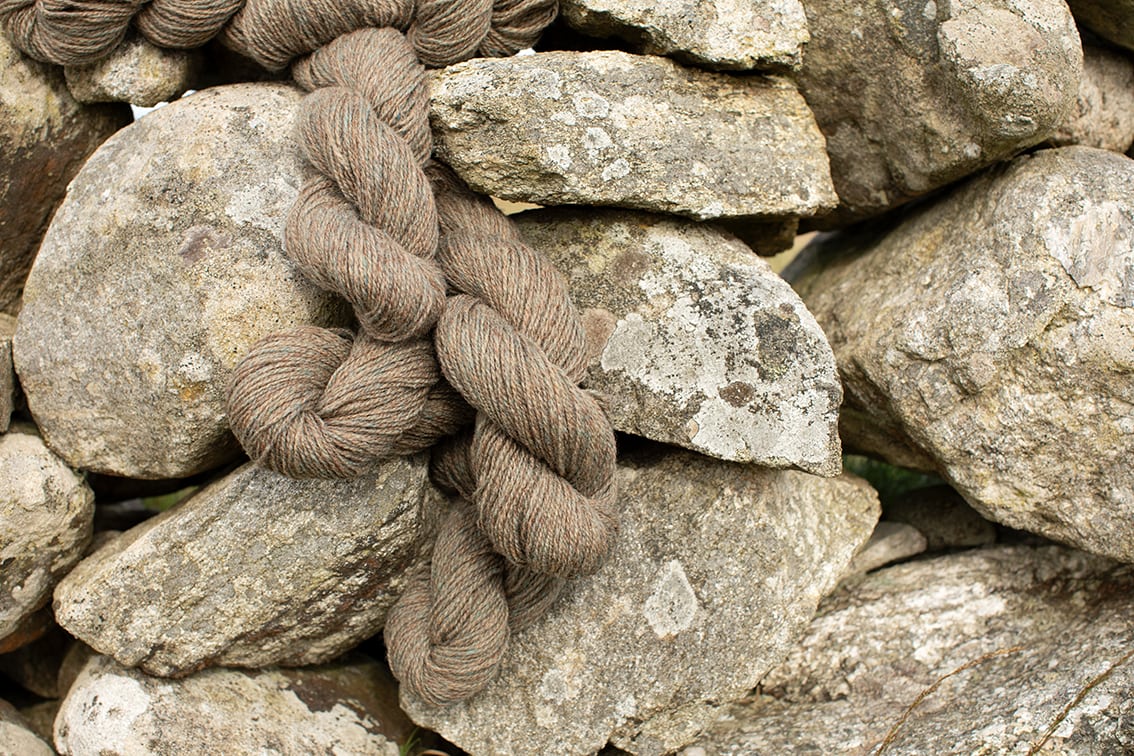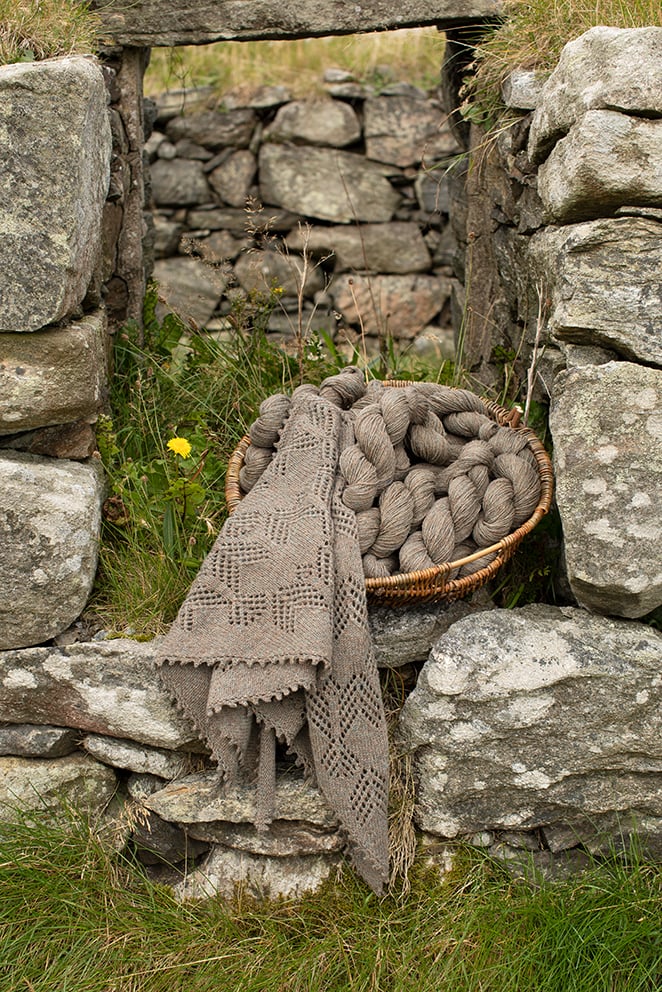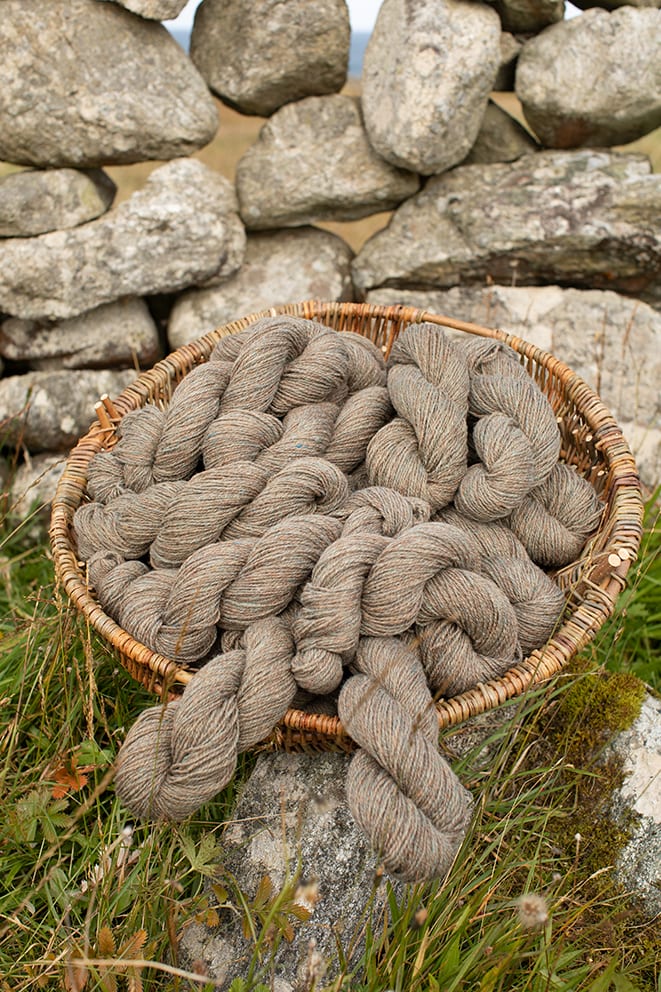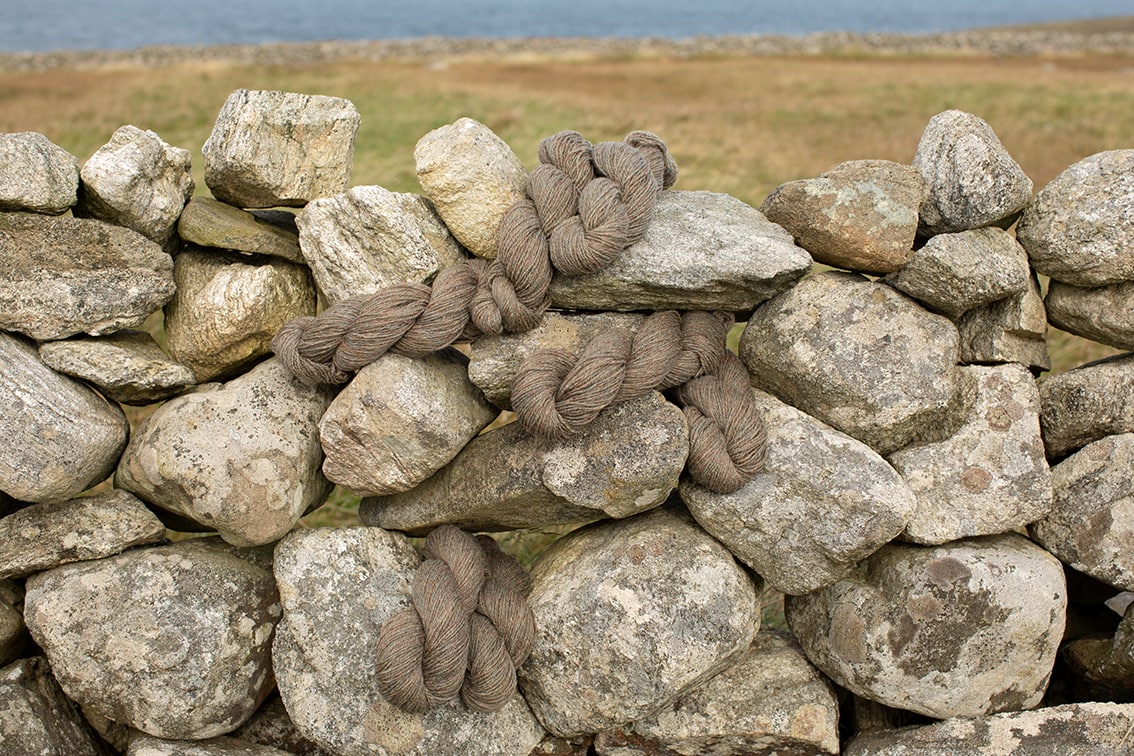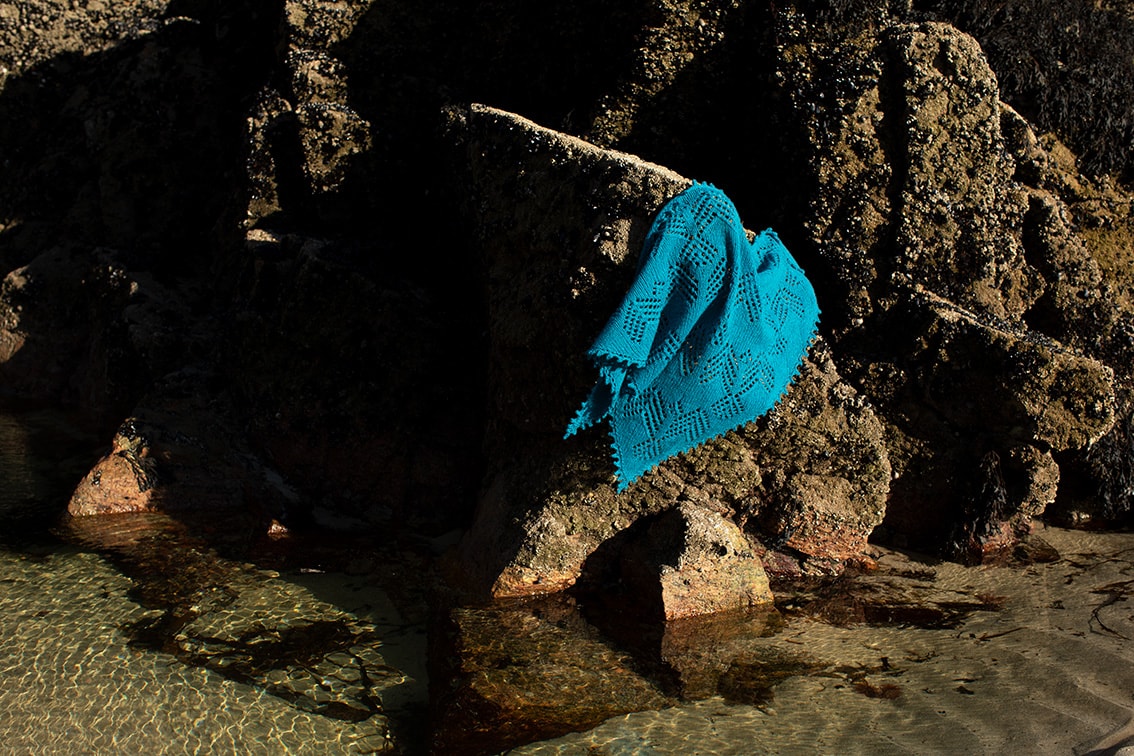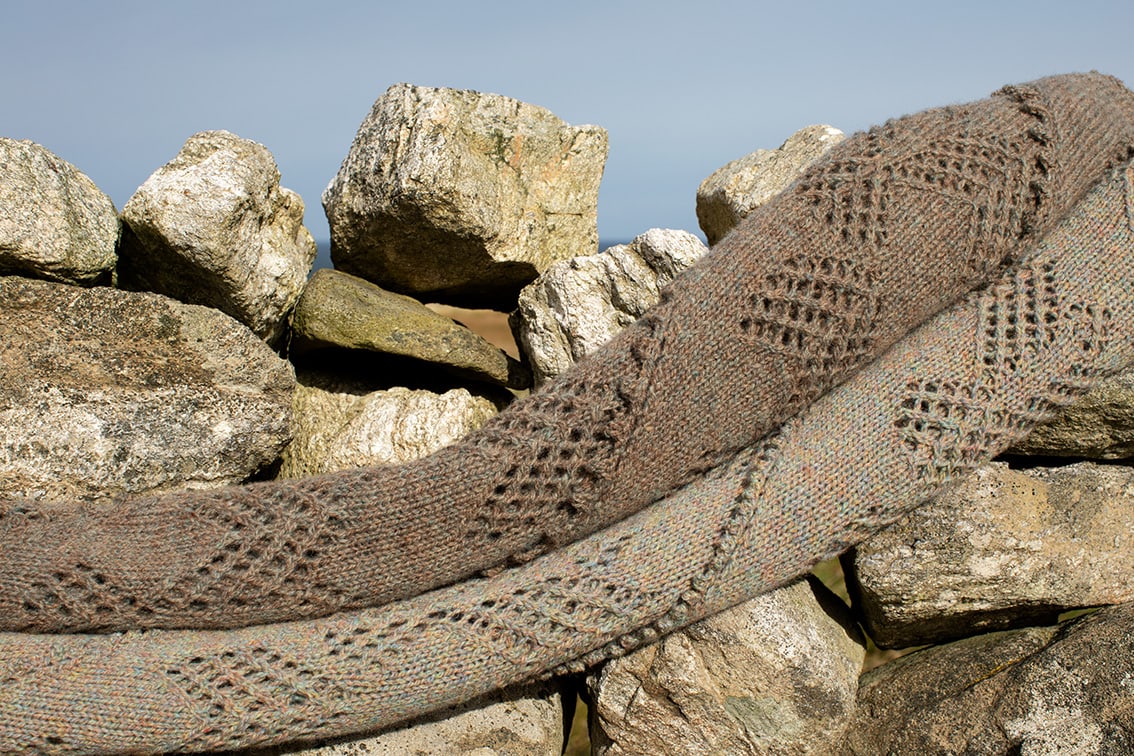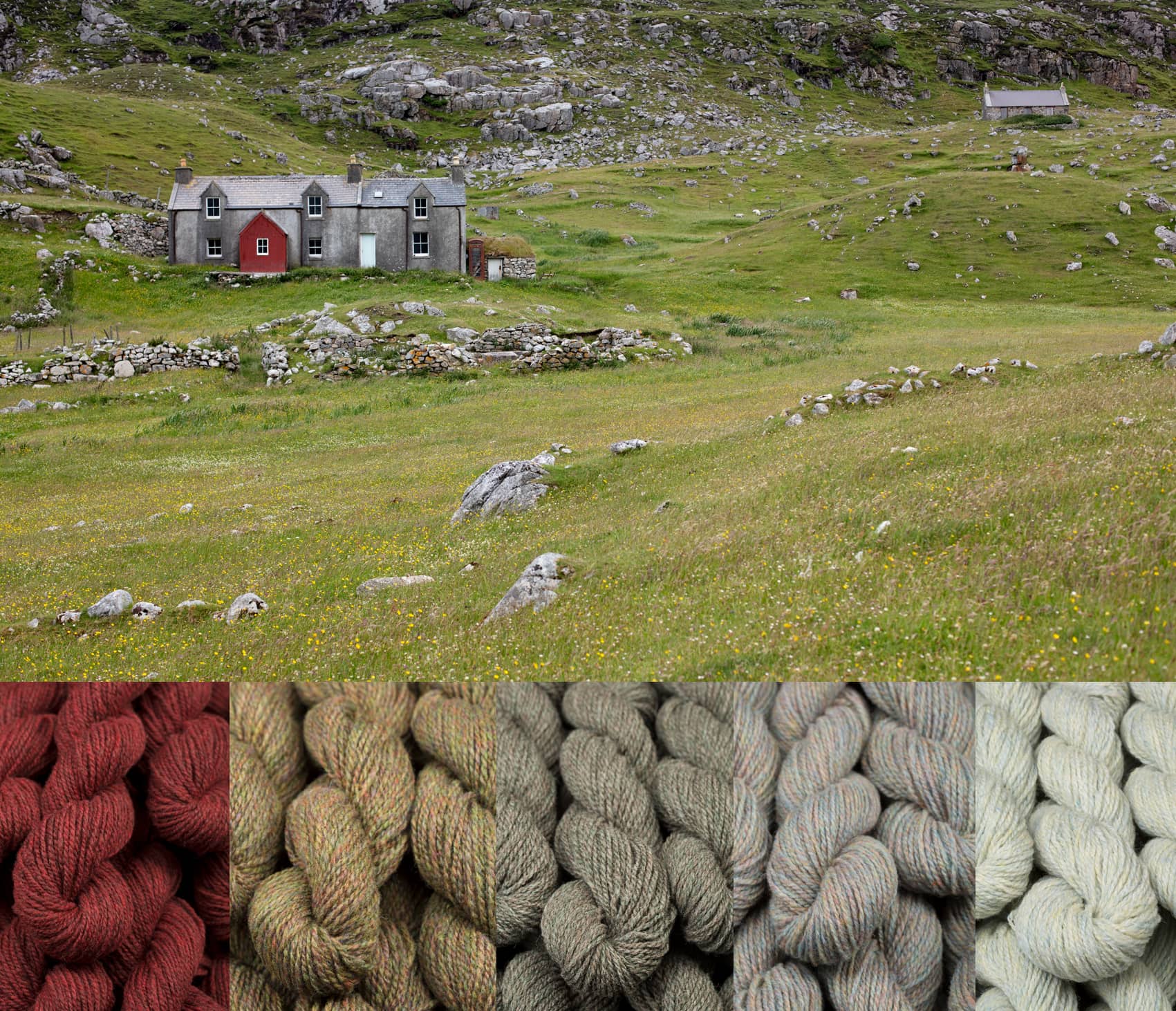 As this is a month all about colour we have also added a new colour palette page to the Virtual Yarns website. These landscape and yarn combinations show our Hebridean yarn in tune with the landscape, and will hopefully help inspire you to new colour choices! Click here for the colour palettes page.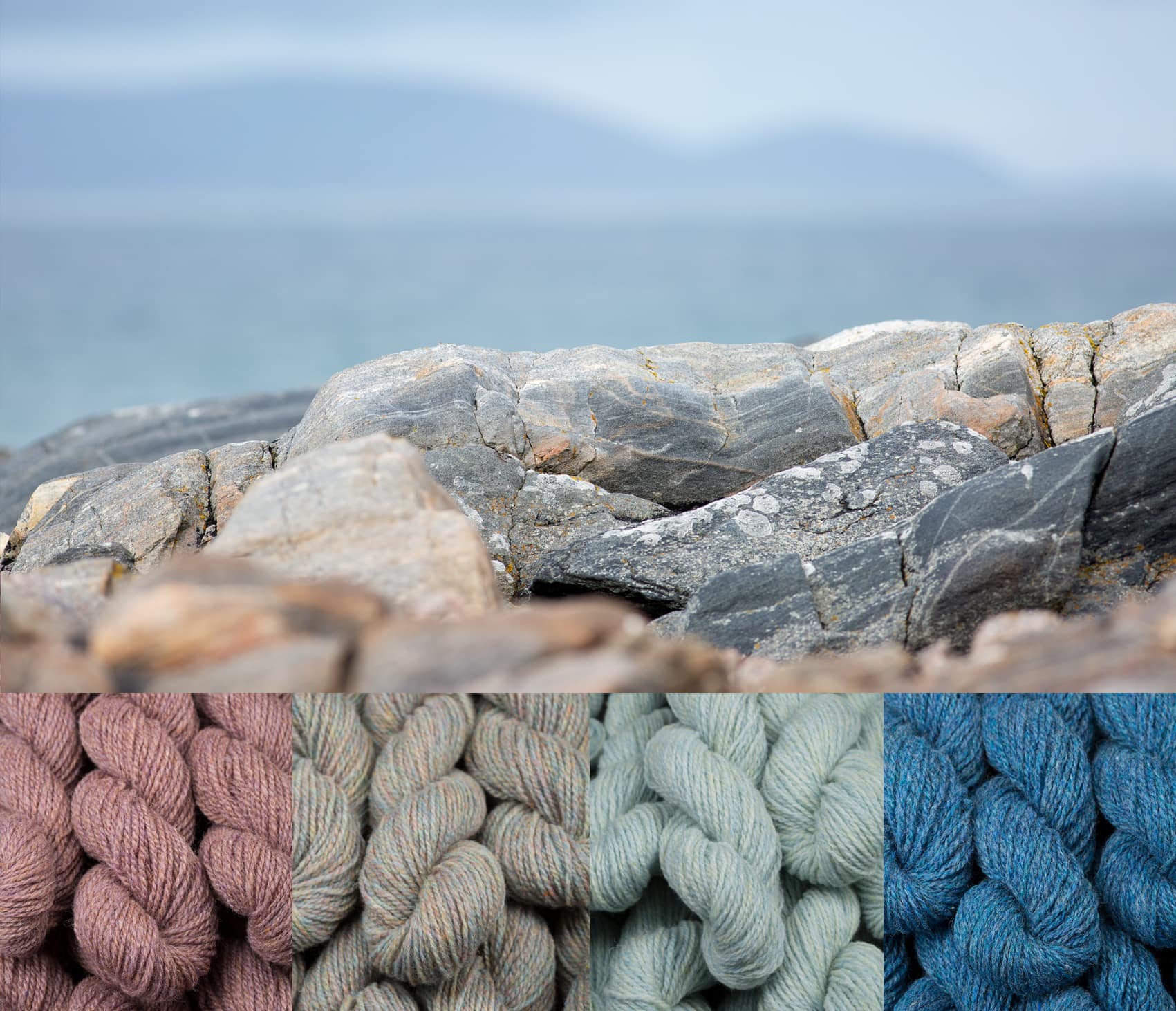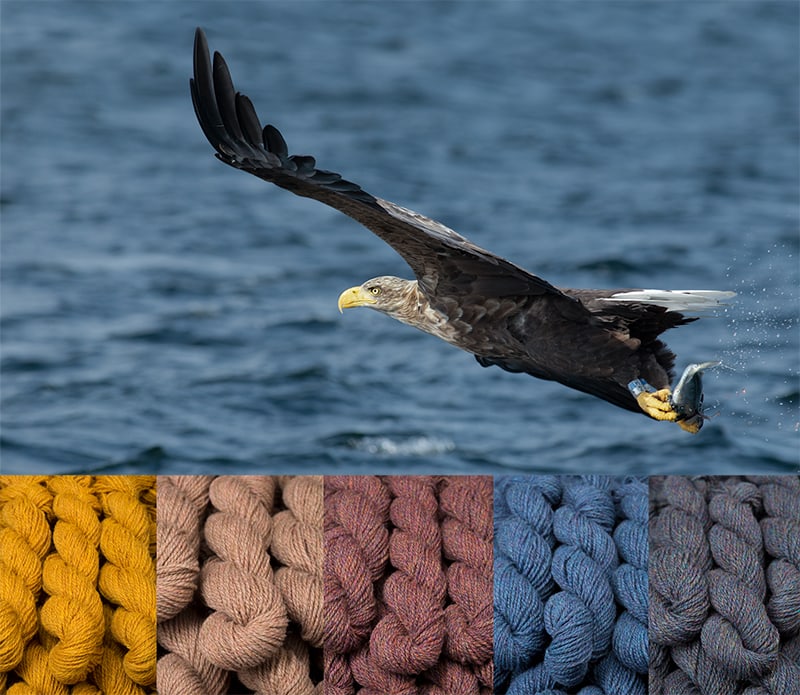 As autumn draws near our needles are busy, and next month we are looking forward to being able to get out with our cameras and share some more images with you.
Happy knitting!
Alice