Dear Knitter,
Though our Virtual Yarns website is currently on summer holiday Jade and I have been busy on our www.steek.scot website putting together
Creative Course 2
, which is now ready and available online.
Creative Course 2
covers innovative ways of manipulating knitted fabric during the making of a costume piece in miniature. For this project I developed methods of working within knitting to produce pronounced and elaborate three-dimensional shapes which I then turned into a highly creative decorative accessory – the Dùn Cuff. As well as teaching innovative costume techniques, the Dùn Cuff is an ideal template to use for your own colour experimentation. The small size of the project means that very small amounts of yarn can be used to create colour palettes. The cuffs can be made quickly and so you can easily go on to create your collection of cuffs in endlessly varied colour schemes which will extend your colourwork skills in a painless and joyful manner. 
You can find out more about Creative Course 2 - Dùn Cuff here.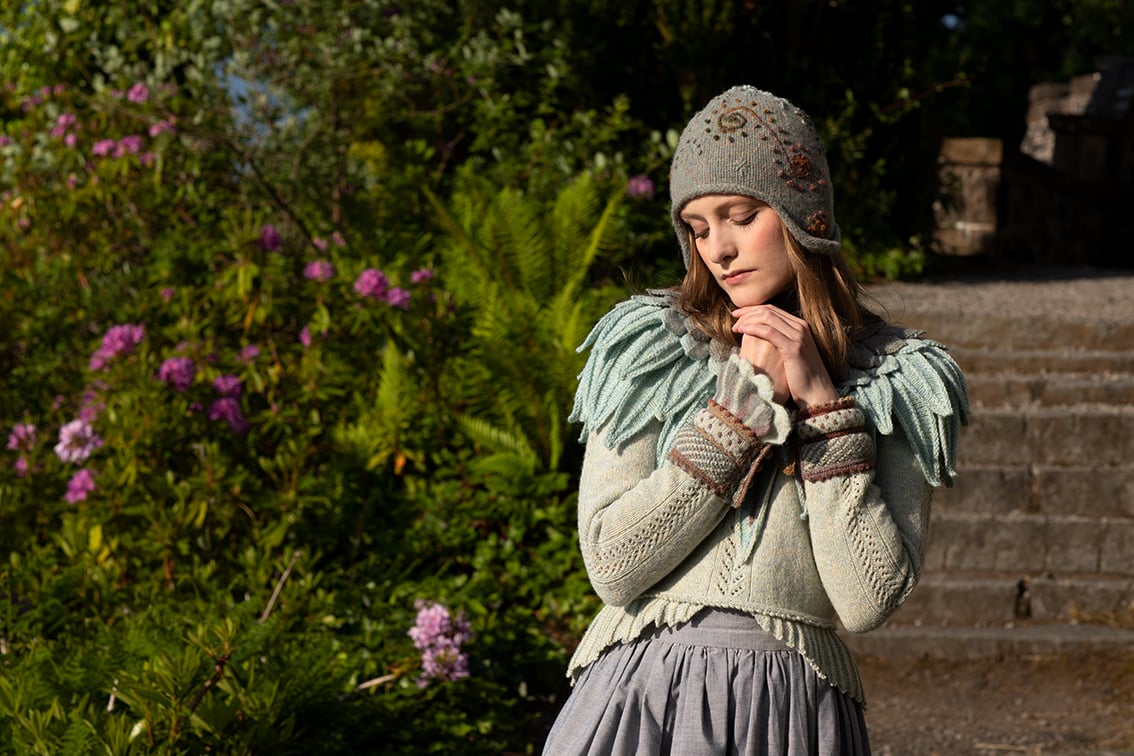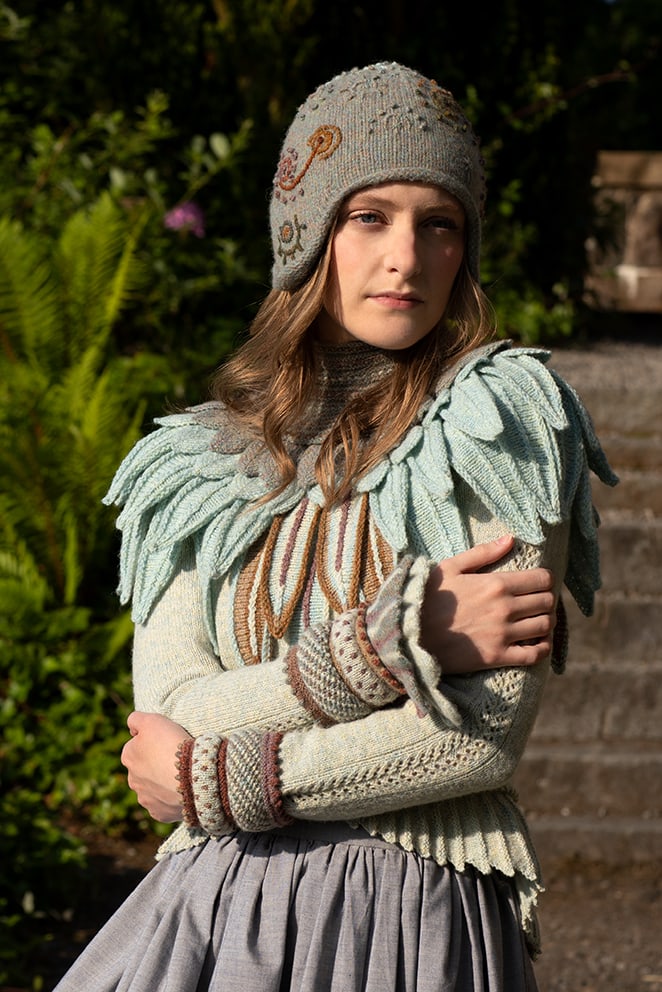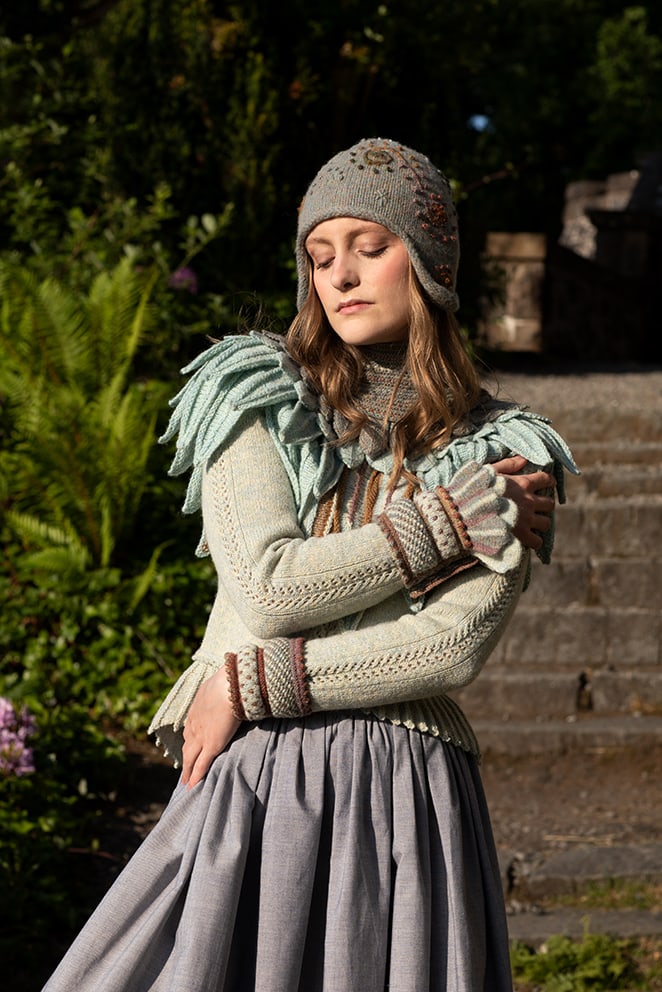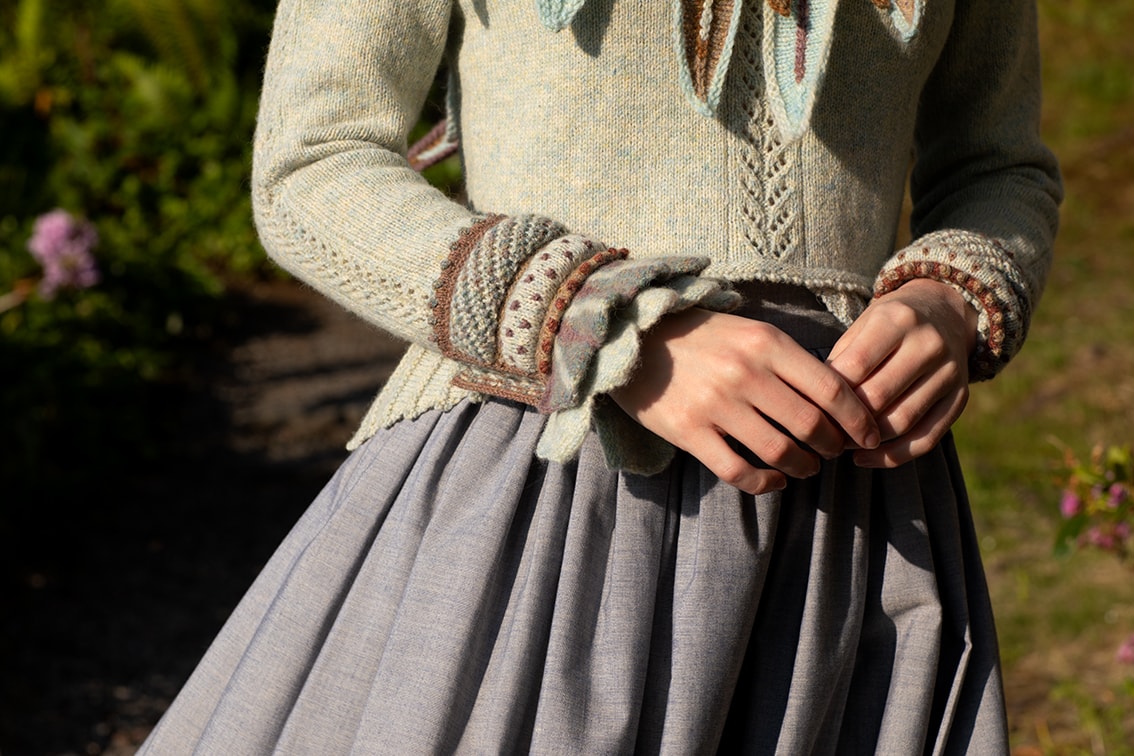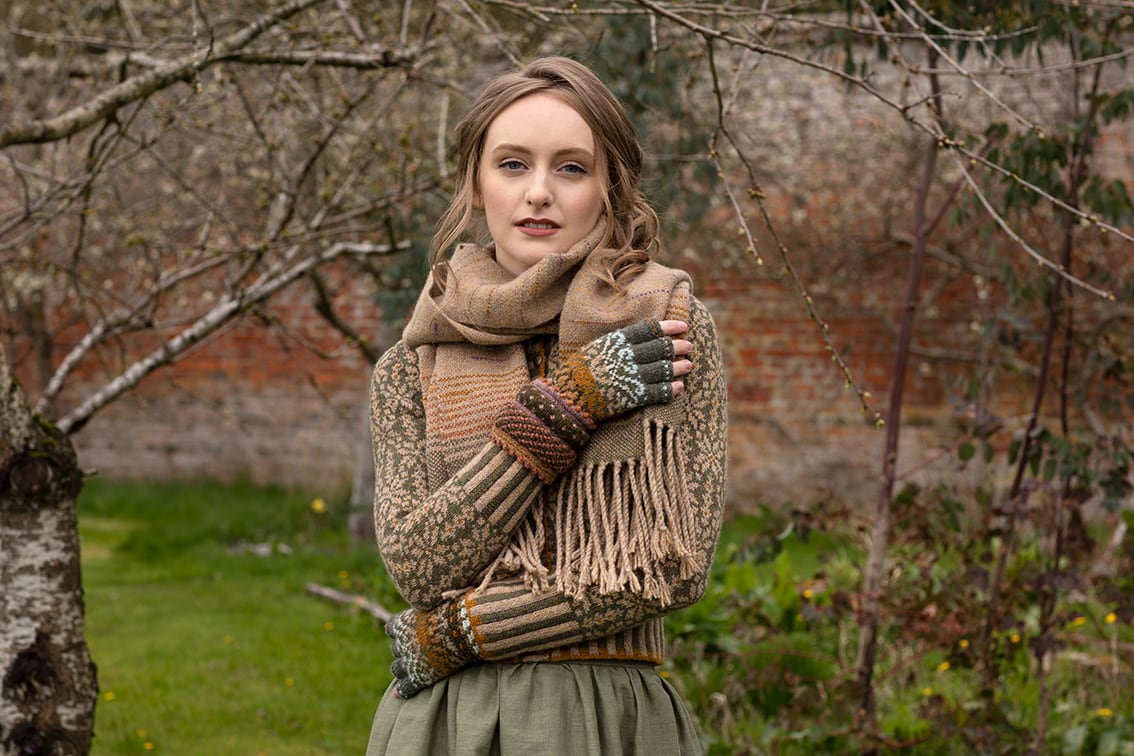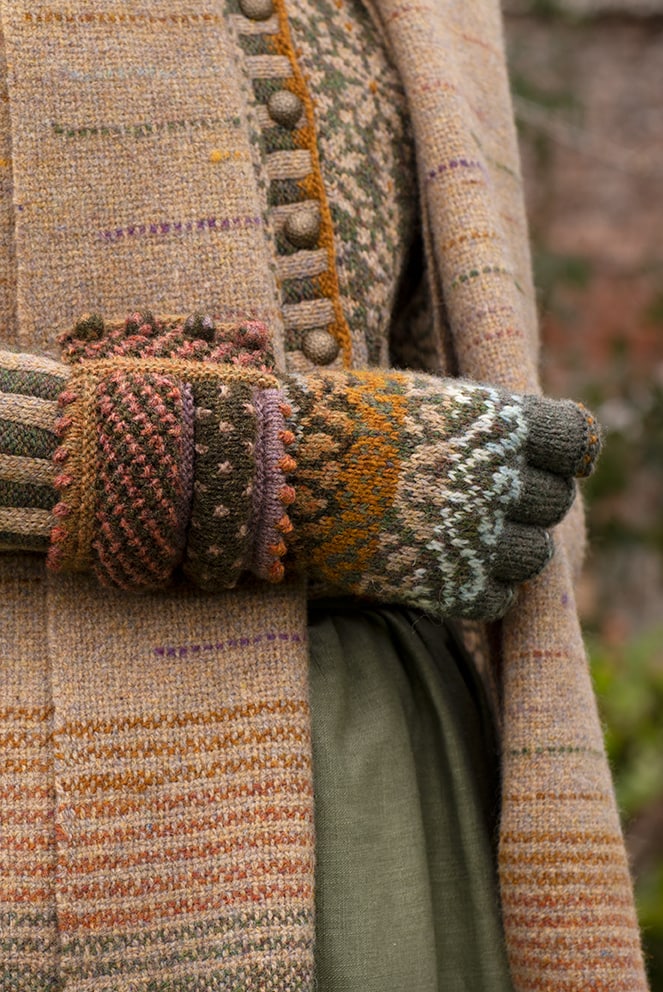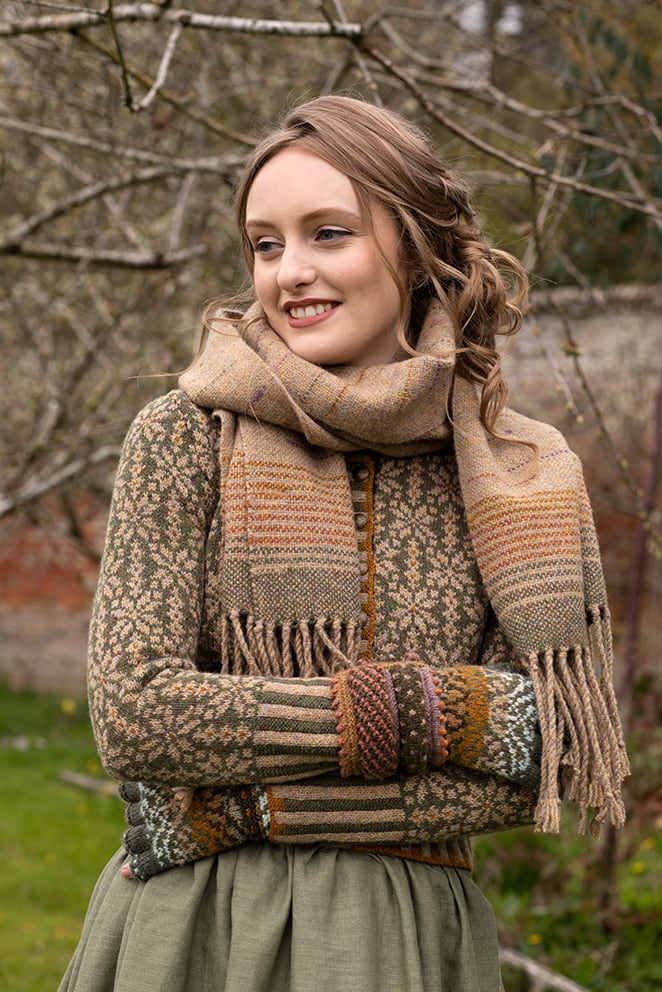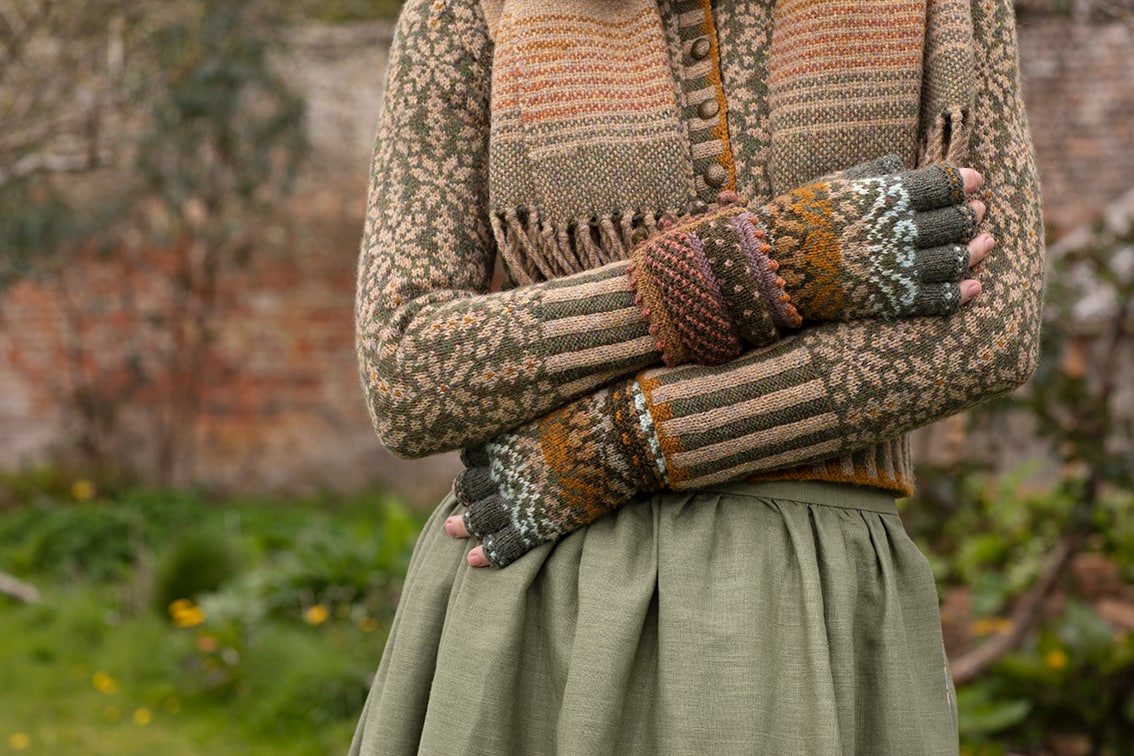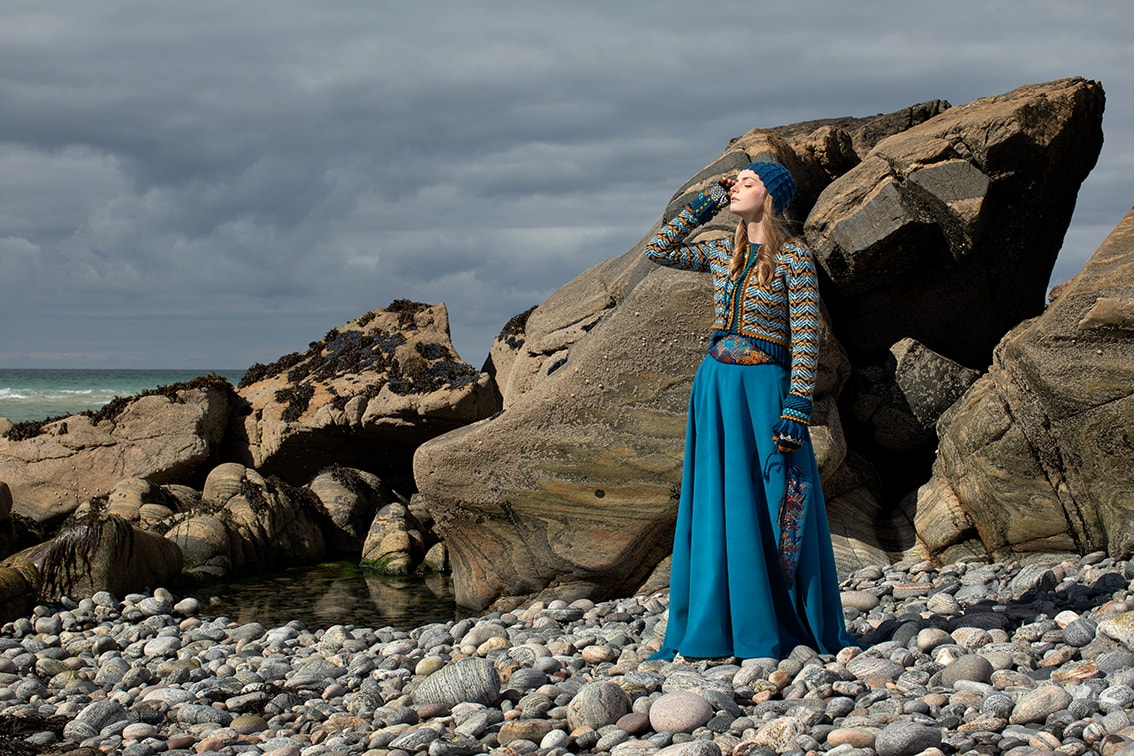 The striking high contrast blue cuff set was my first colour experimentation with this design. I put together this colour palette to match the Queen of the Waves Hirta fingerless gloves, Sulaire Spencer, Levenish Hat and the Boreray Cardigan.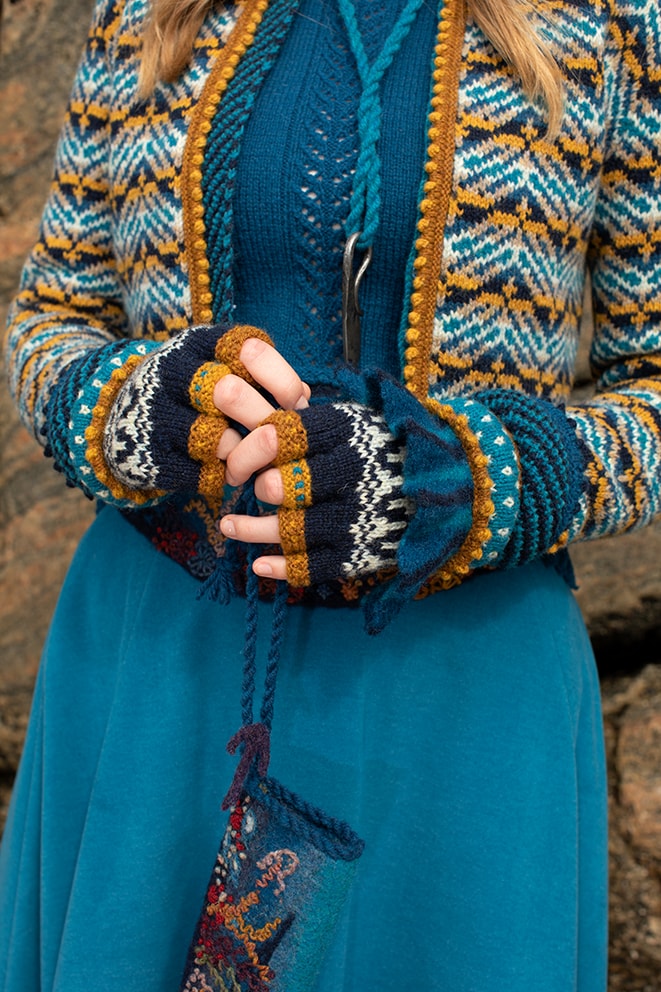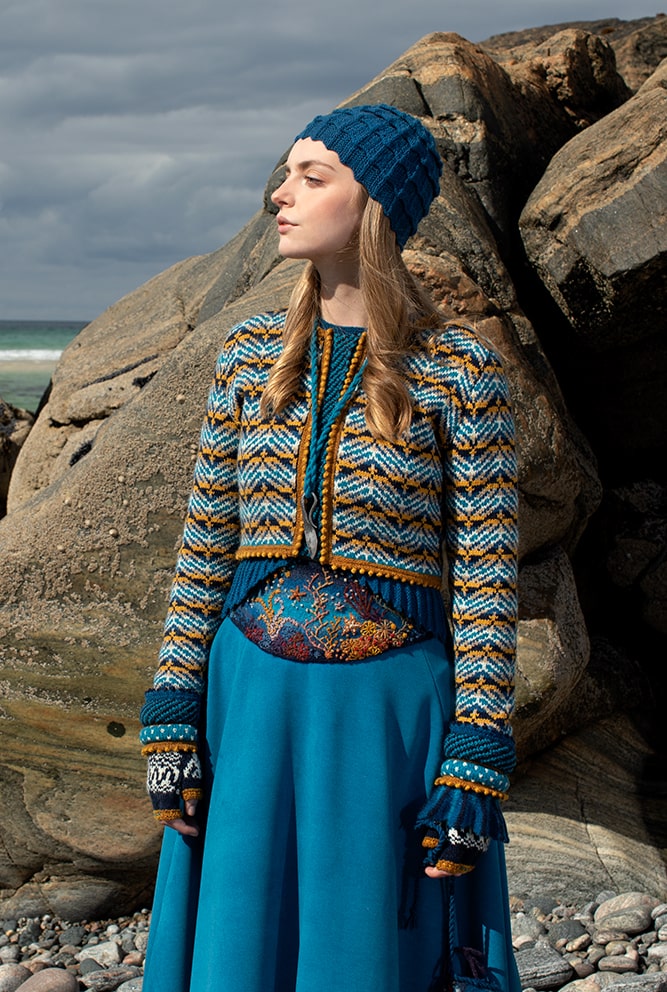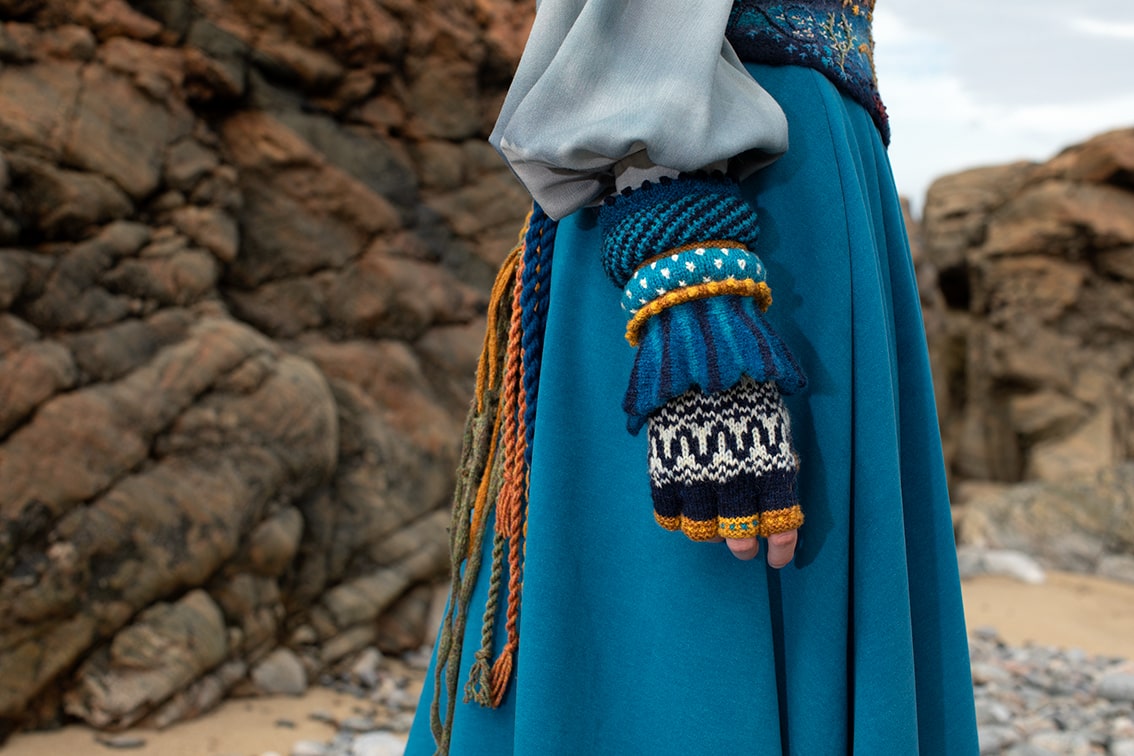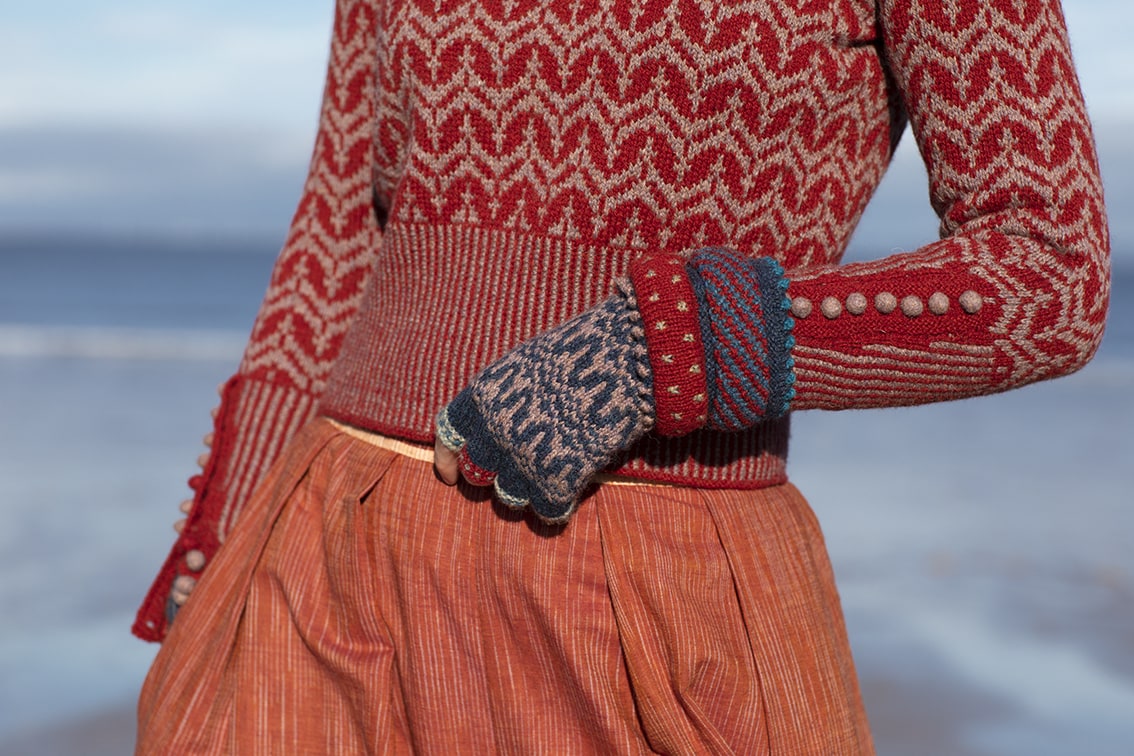 The red cuff was made to match the Queen of the Waves Boreray Pullover outfit which you can see here. You can also see it worn with a tweed jacket and Levenish Hat, accentuating the blues in the cuff.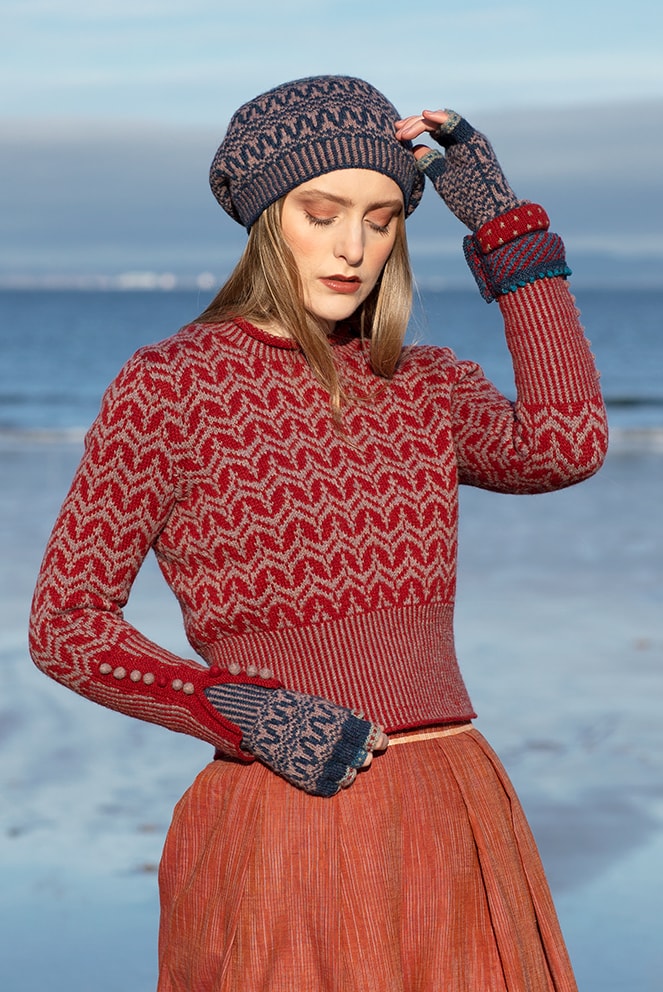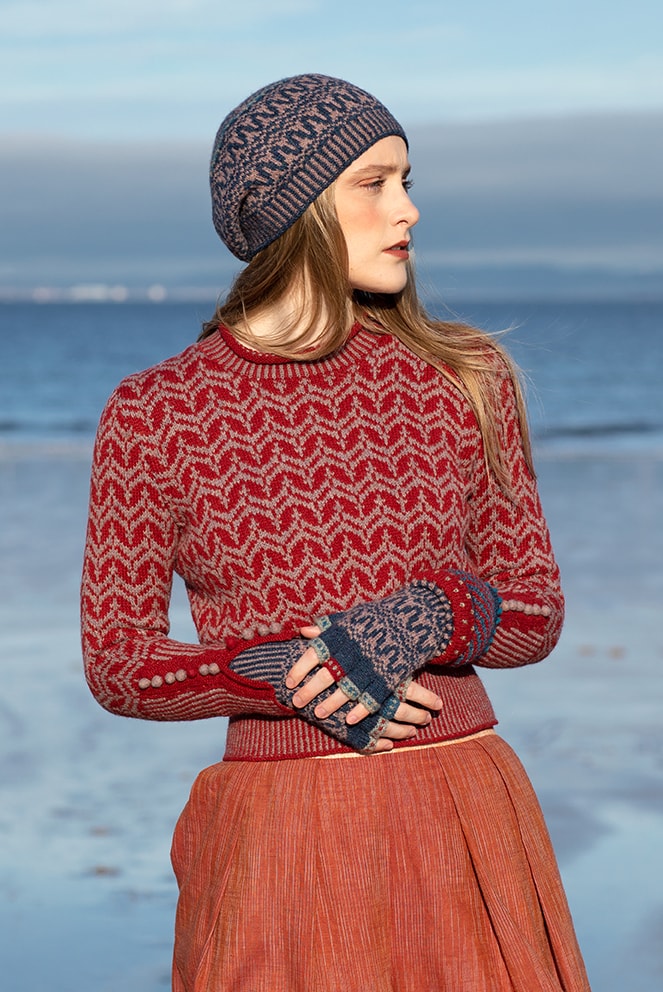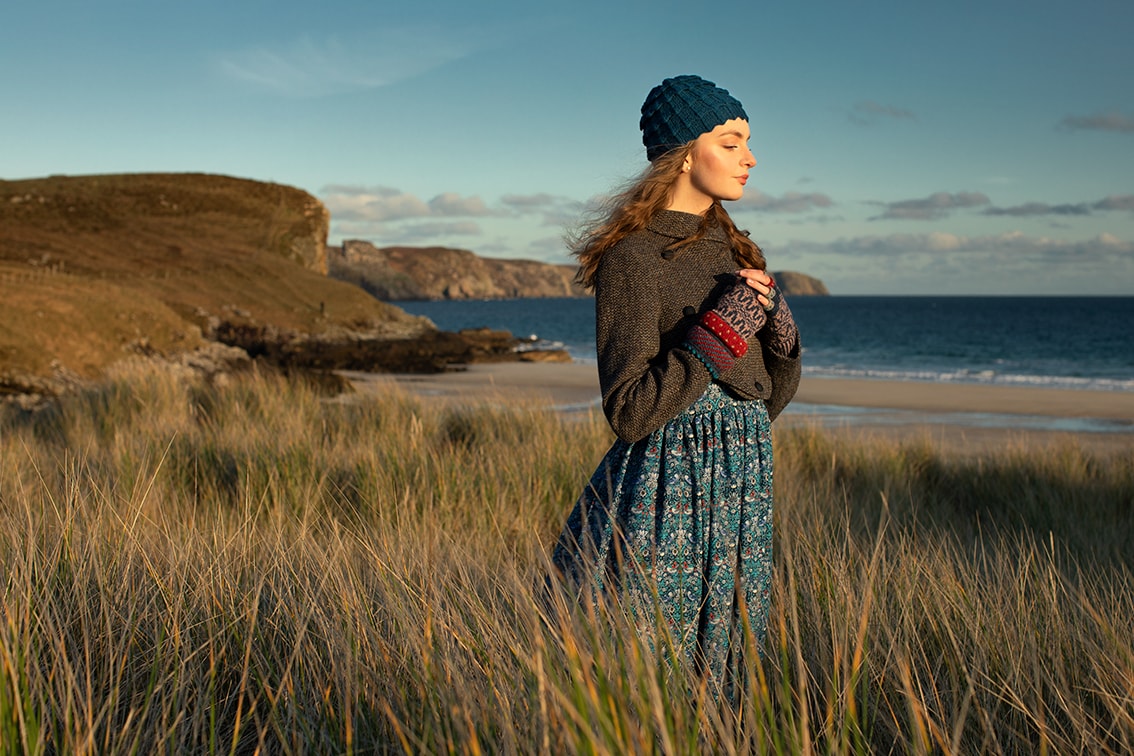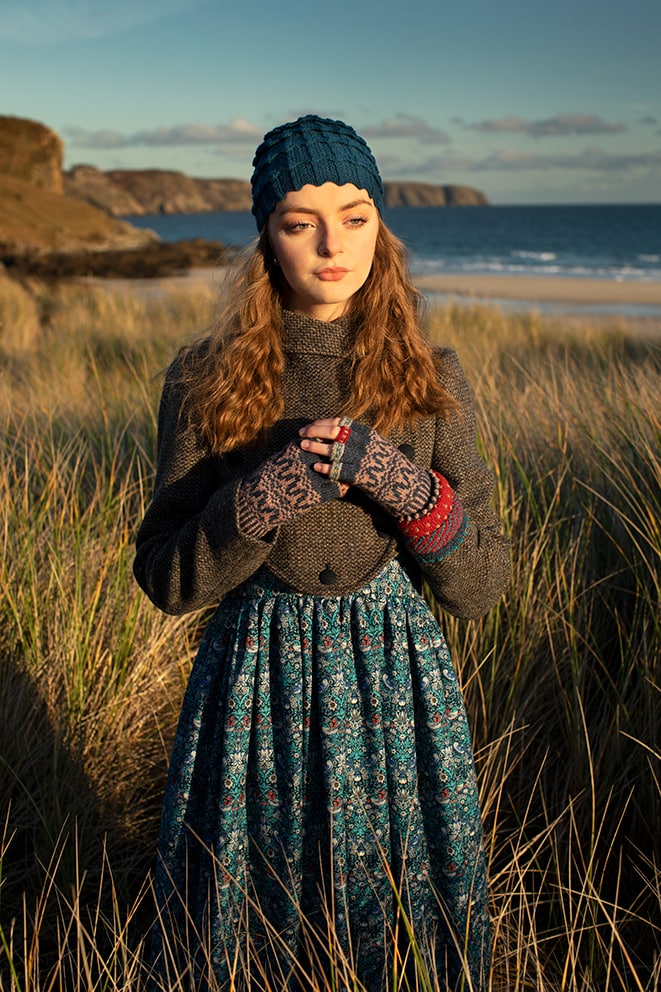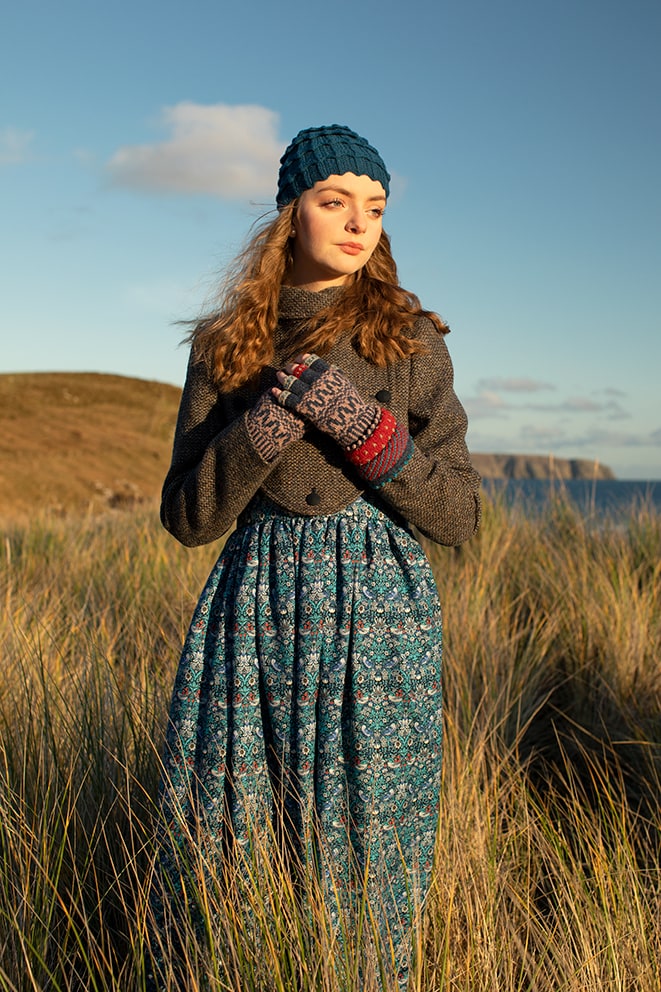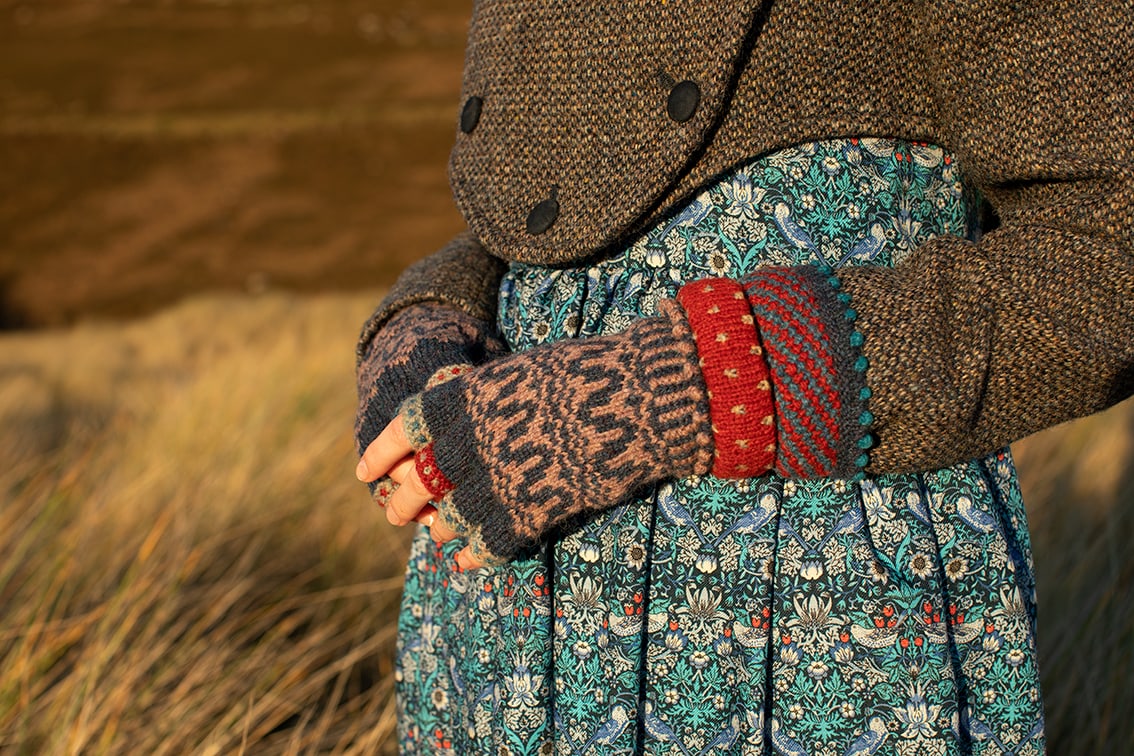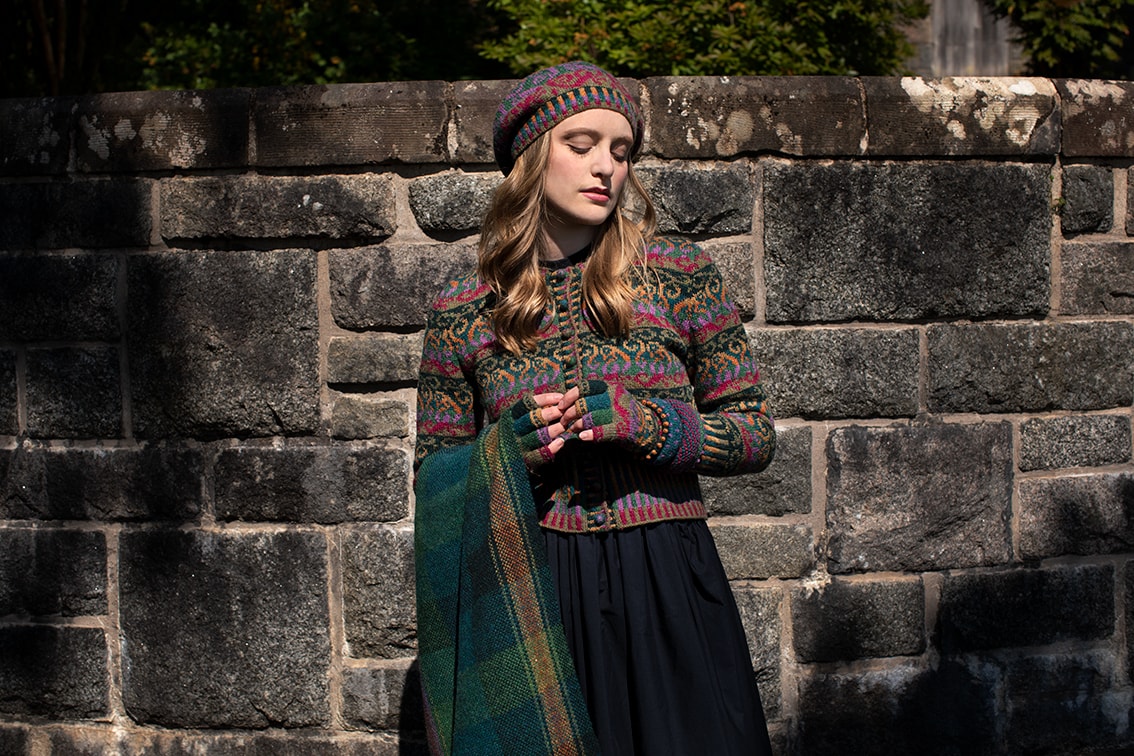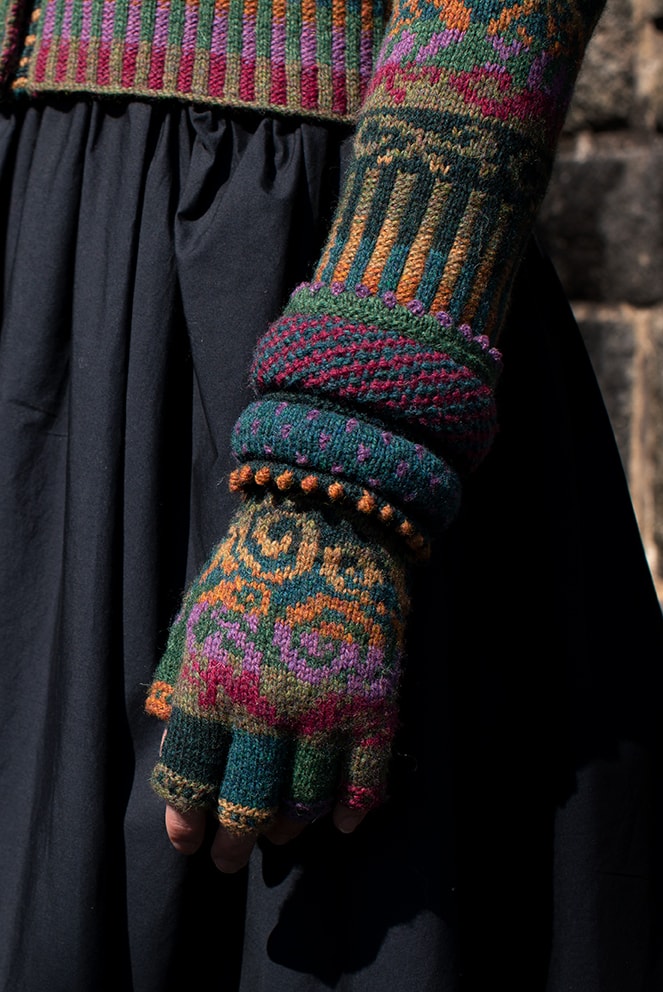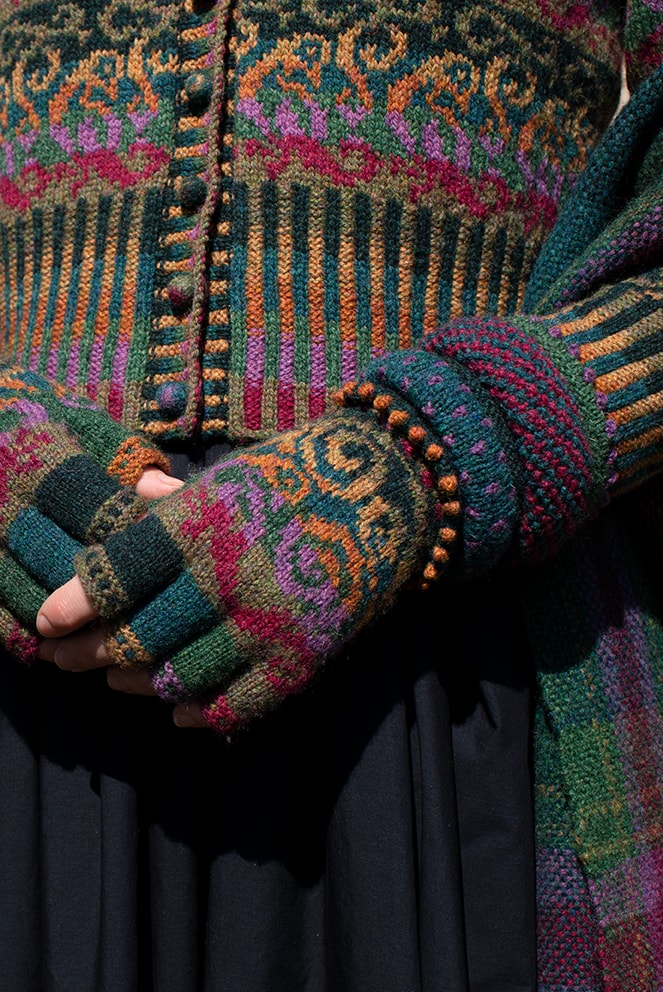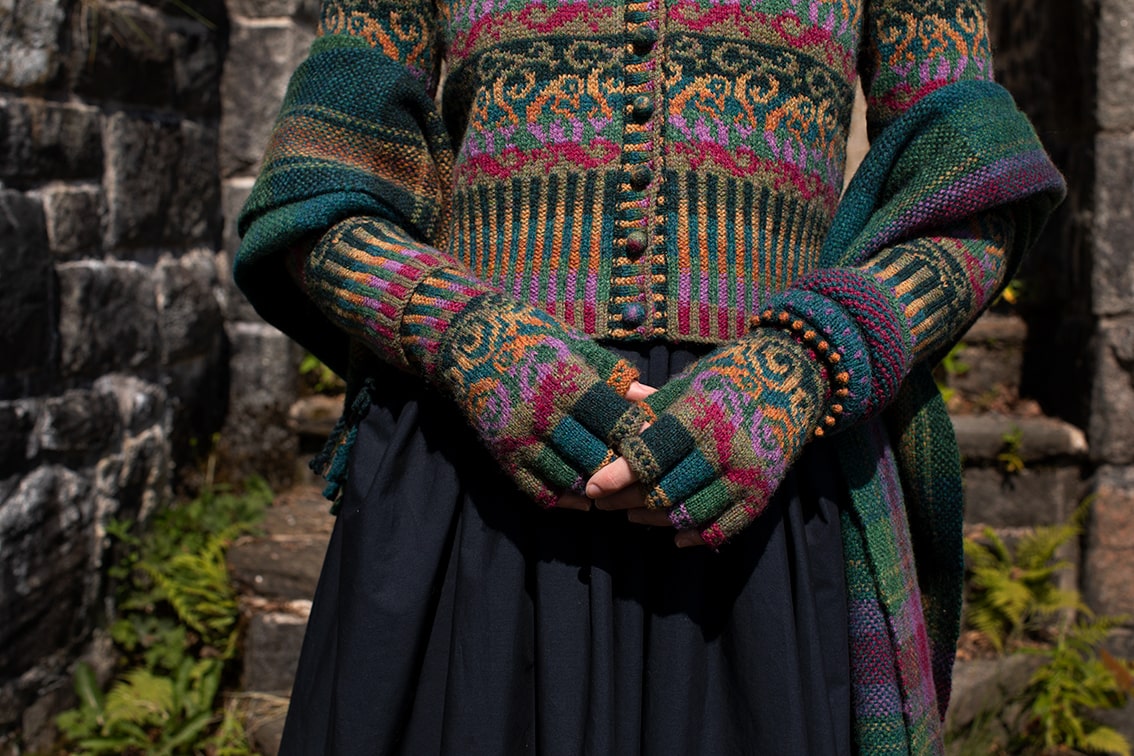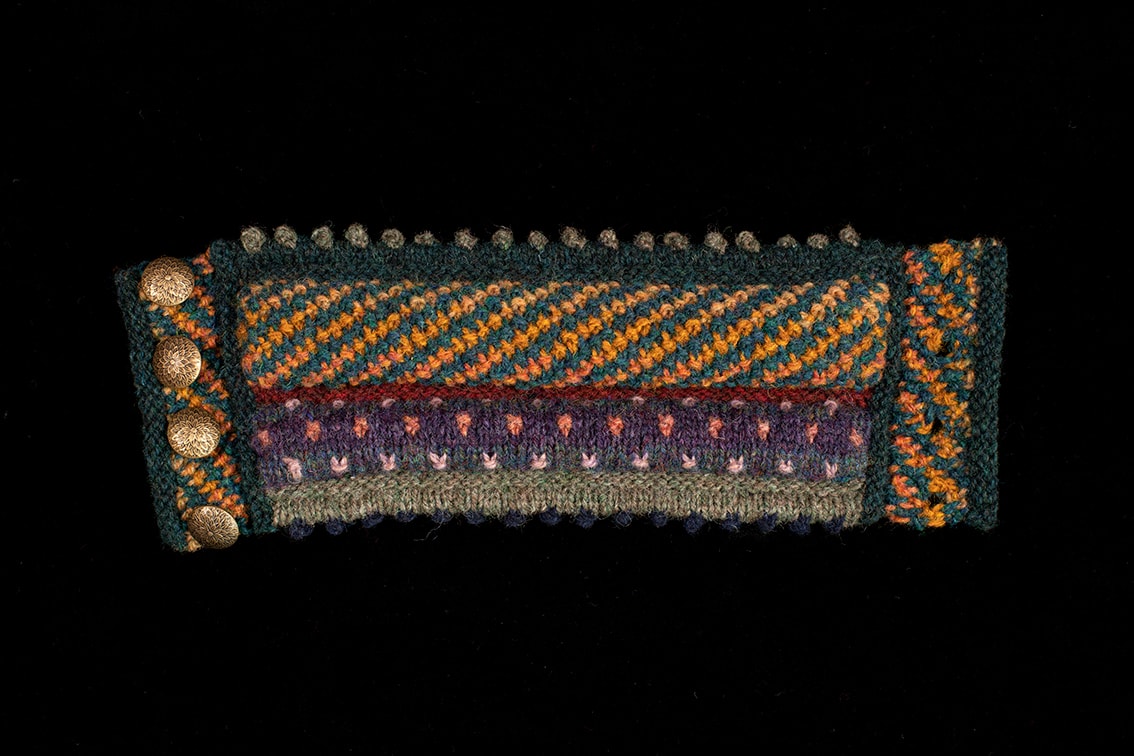 I made this cuff with scraps left over from the Oregon Autumn Vest. I have just finished sewing on the buttons and it is now ready for an outing on a photoshoot.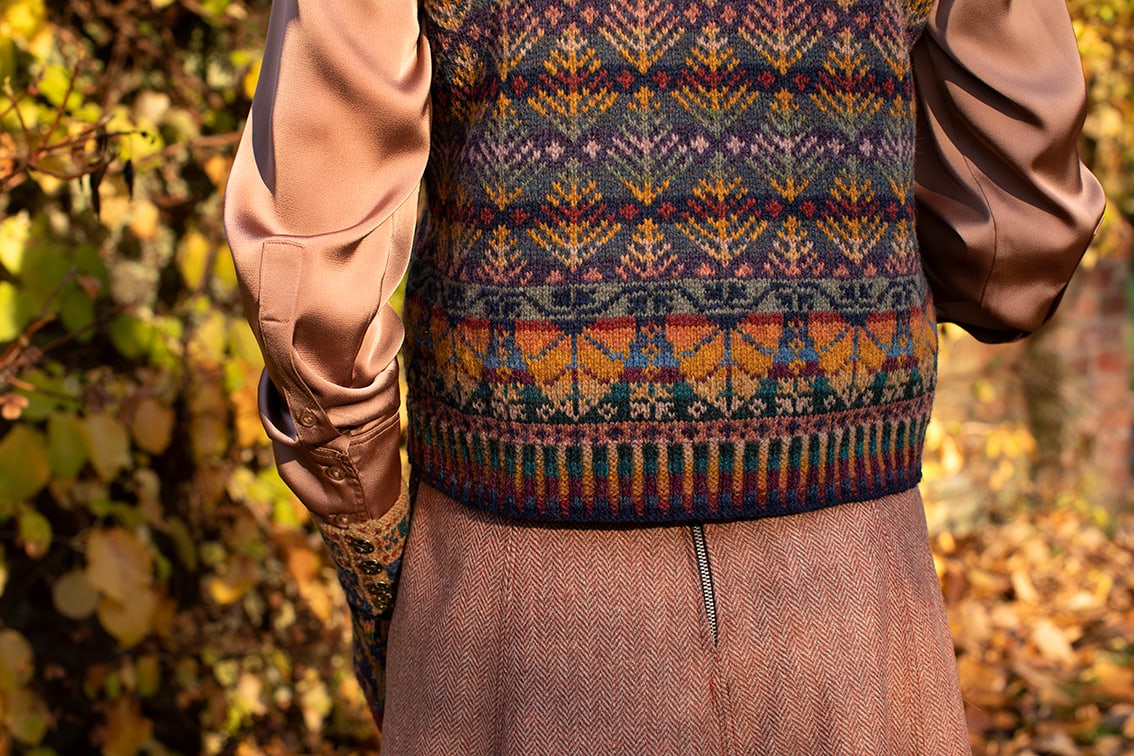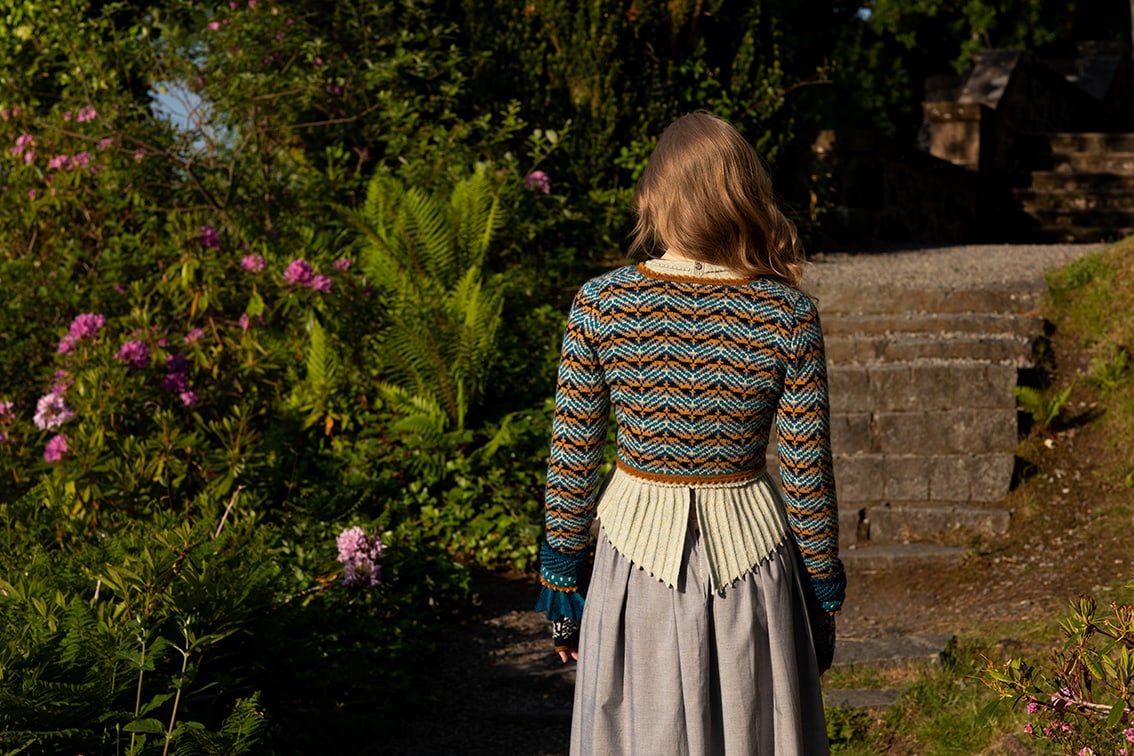 The Virtual Yarns checkout will be back from our holiday on the 7th of August, and the end of August will bring another Queen of the Waves patterncard kit. In the meantime I hope you will enjoy the fun and colourful Creative Course 2.
Happy Knitting,
Alice