Dear Knitter,
We are back after our summer break and our website checkout is now open and ready for autumn projects. I am happy to say that our new dyelot of Sundew 2 Ply is now available. This lovely warm colour is a moorland blend, full of golds, oranges and touches of red, just like the Sundew plant which inspired it. You can find Sundew available as a choice in our "choose your own colour" kits and packs, and available as loose skeins here.
Now that our Sundew is here, designs such as the Leo Scarf are back in stock. You can find the Leo here, modelled by Emma at Balmaha by Loch Lomond. Designs such as the Oregon Autumn waistcoat and cardigan and Henry VIII will also be up very soon as they are just awaiting new patterncards which will arrive early in August.
As well as our new Sundew we also now have new shadecards, which show our full current Hebridean 2 Ply range, including our lovely new Glen shade. You can find our shadecards here.

You can also see our new Glen colour in both 2 and 3 Ply in this version of the Mary Queen of Scots design, which is made in Glen with contrasts of Corncrake and Sea Ivory. During our break we managed to get out on a shoot with Sylwia to show off this version on a model for the first time. It is worn alongside the Fern Hat from Creative Course 1 and a Briodag Scarf.
Earlier in the summer we headed up to Glencoe with Emma and some of our favourite designs. Jade has just added some of these to the website, so you can now see a lot of new imagery appearing.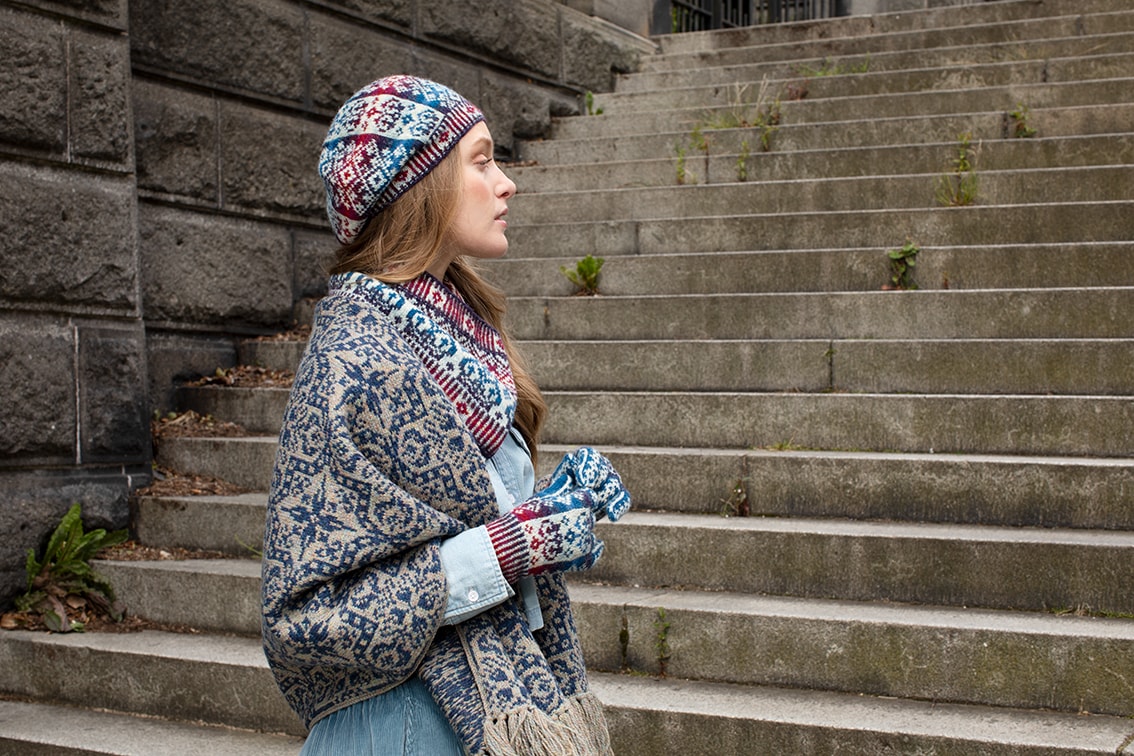 We also went out with Rebecca during July with some classic designs, and a couple of new ones for later in the year. You can see some of the results here.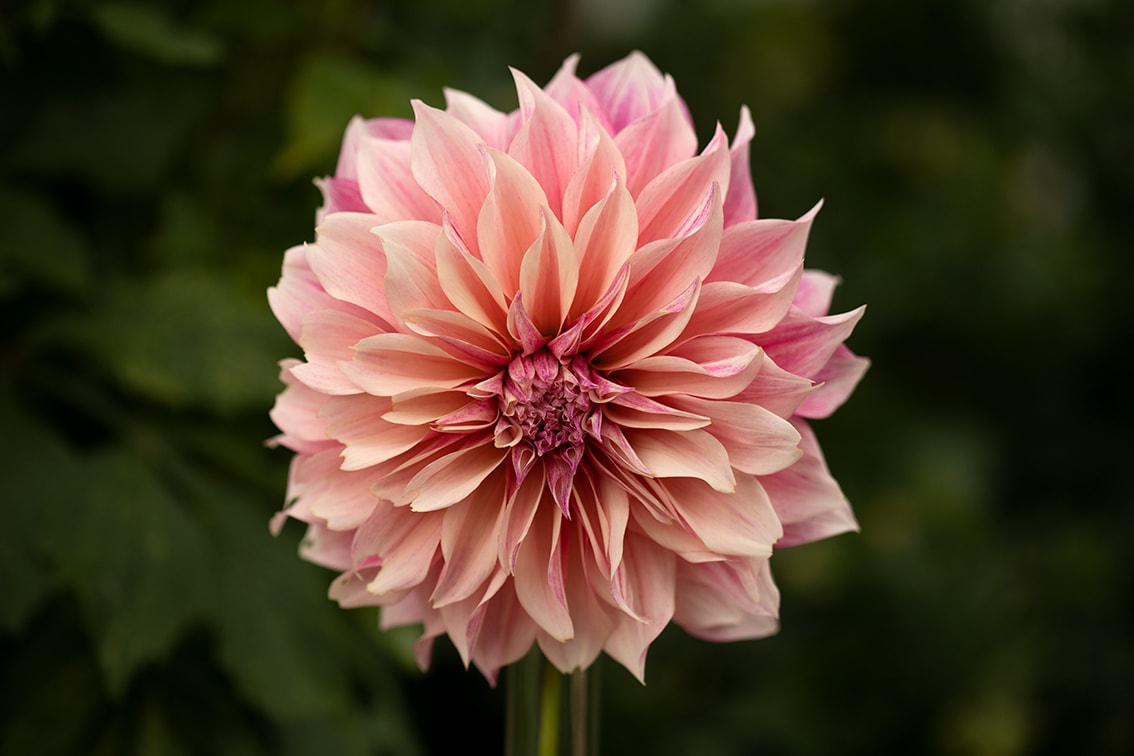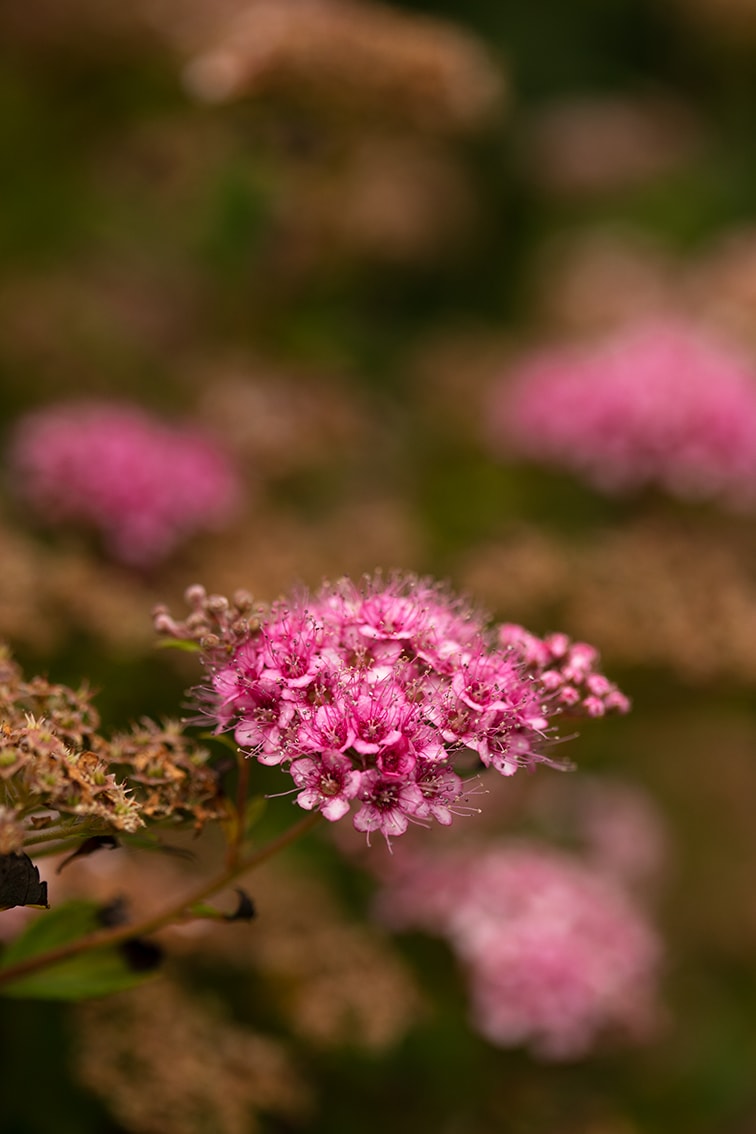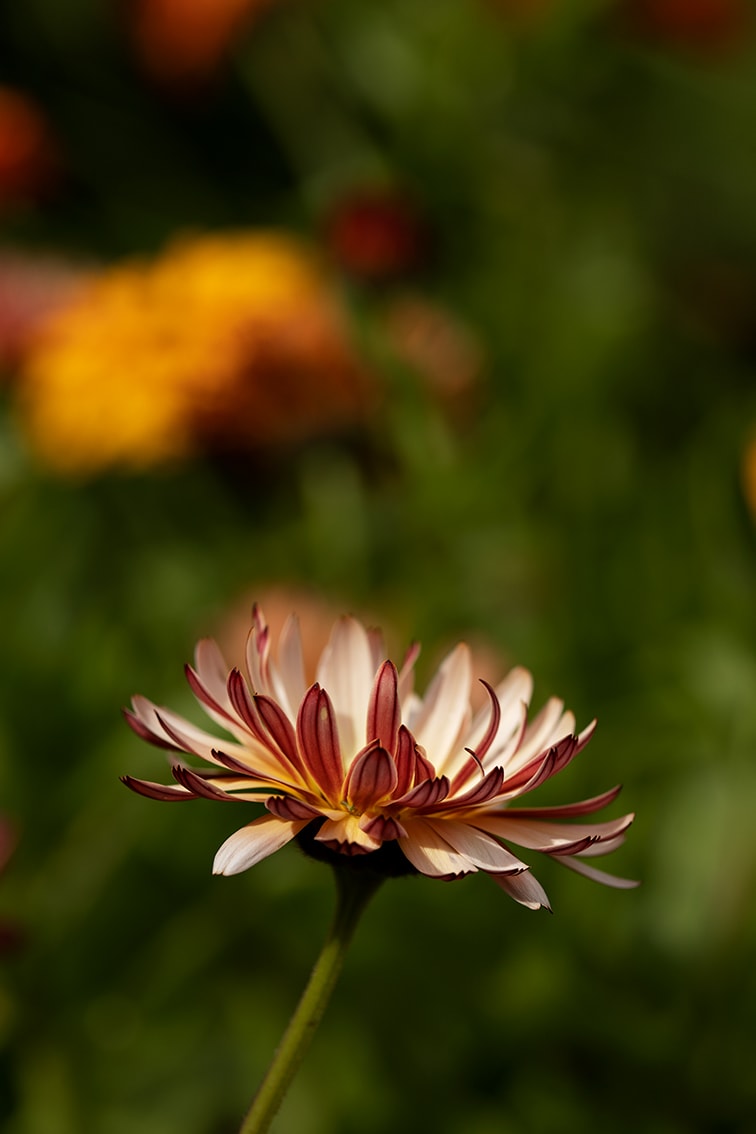 Despite the work I have managed to spend time in the garden, getting inspired by the colours and textures. Some of these colours are very apt for a new patterncard kit which will be appearing next month. You can find out more about that on the website very soon.
Happy Knitting,
Alice