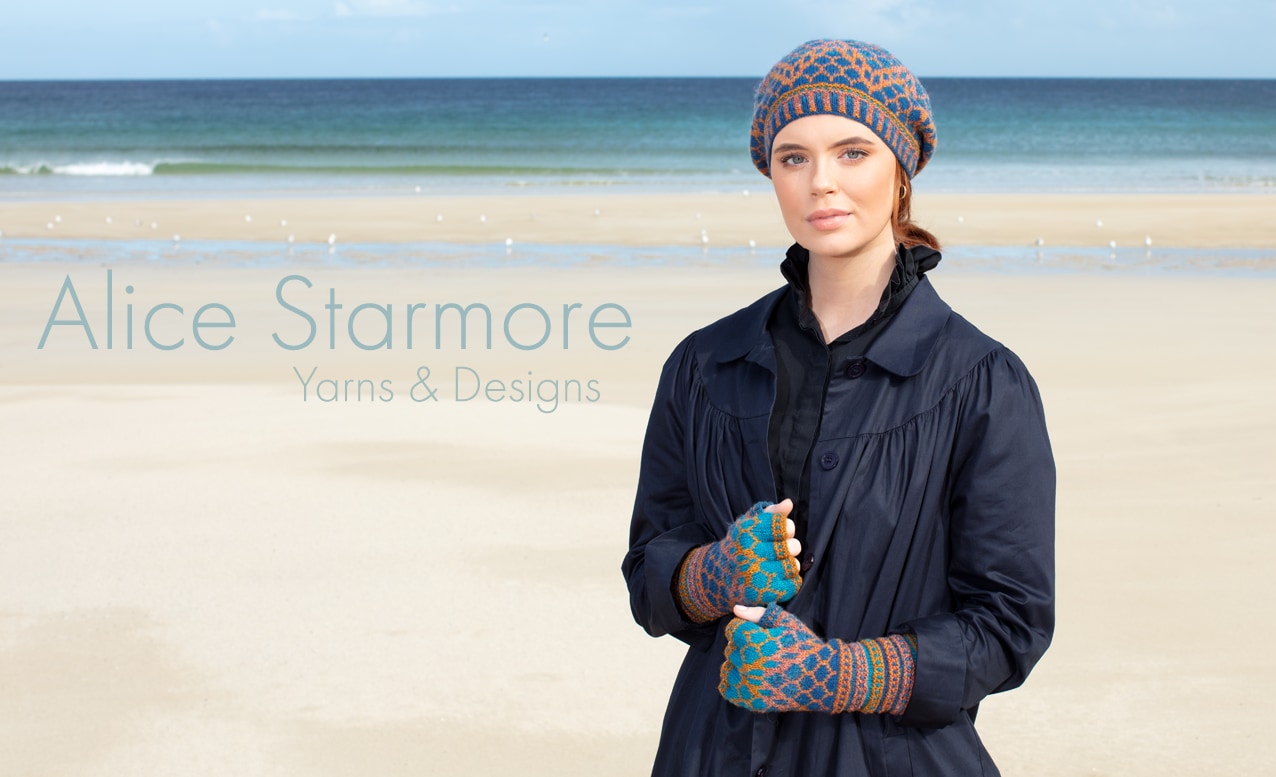 Dear Knitter,
This year has already been very busy. As you may have noticed, some of our patterncard kits are out of stock and we are working hard to get those back up for you. I am happy to report that both the Damselfly Hat Set and the Hat Trick patterncard kits are back on the website. Both of these are ideal projects for Winter and Spring as they are colourful, fun to make and cosy to wear! They are also both skill developers in miniature. If you have never made a stranded hat, then the Hat Trick gives you three different styles. Start with the short close-fitting hat with check border, move on to the longer close-fitting hat with rib, and finish with the beret, and by the end you will be well-versed in a variety of techniques and you will also have a very clear understanding of the construction. The Damselfly Set is more complex and adds fingerless gloves and hand warmers into the mix, as well as colour reversal. Click here for the Hat Trick and here for the Damselfly Set.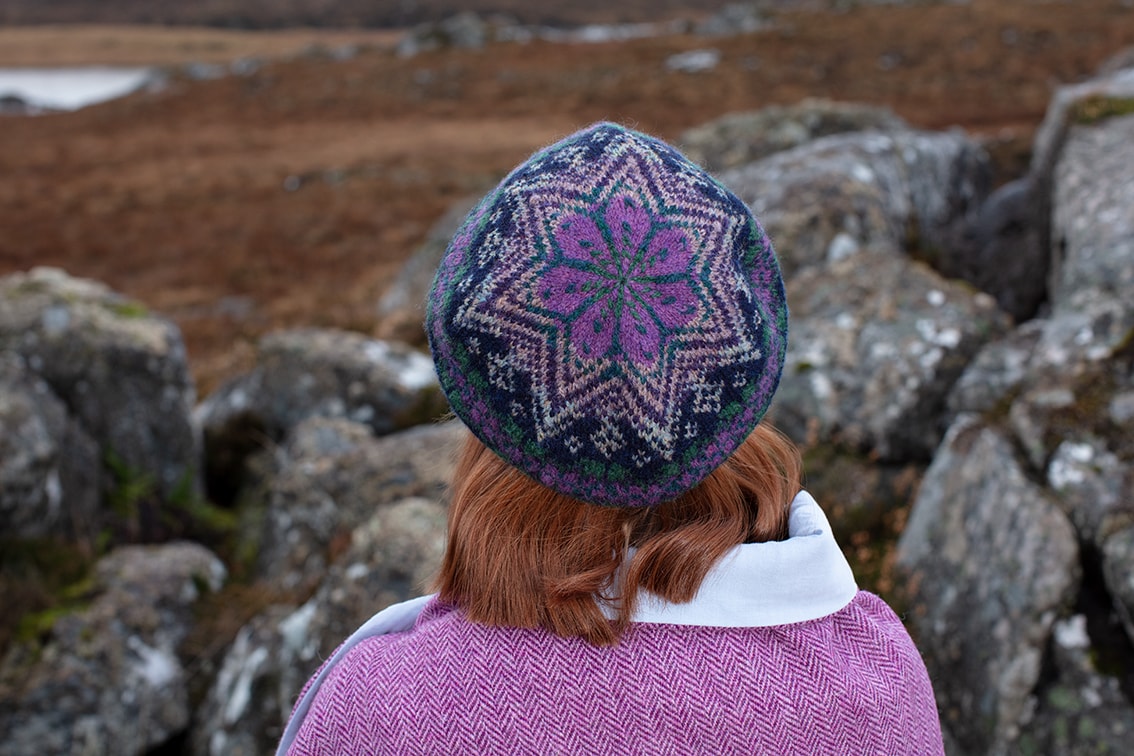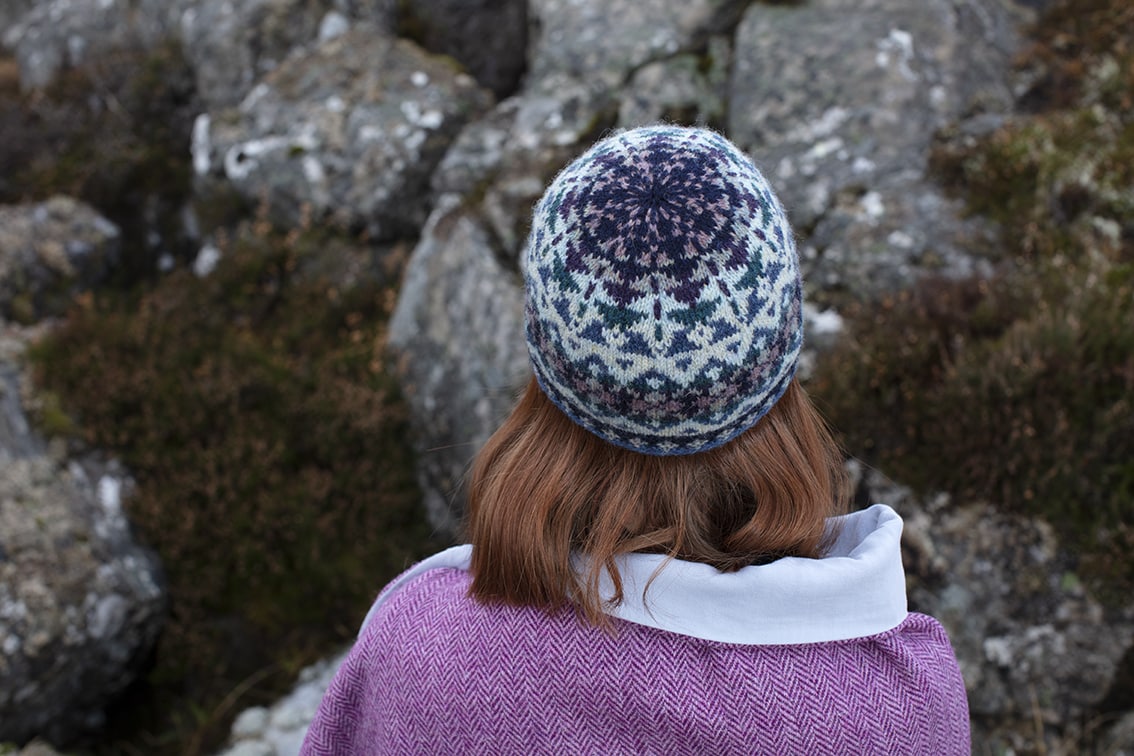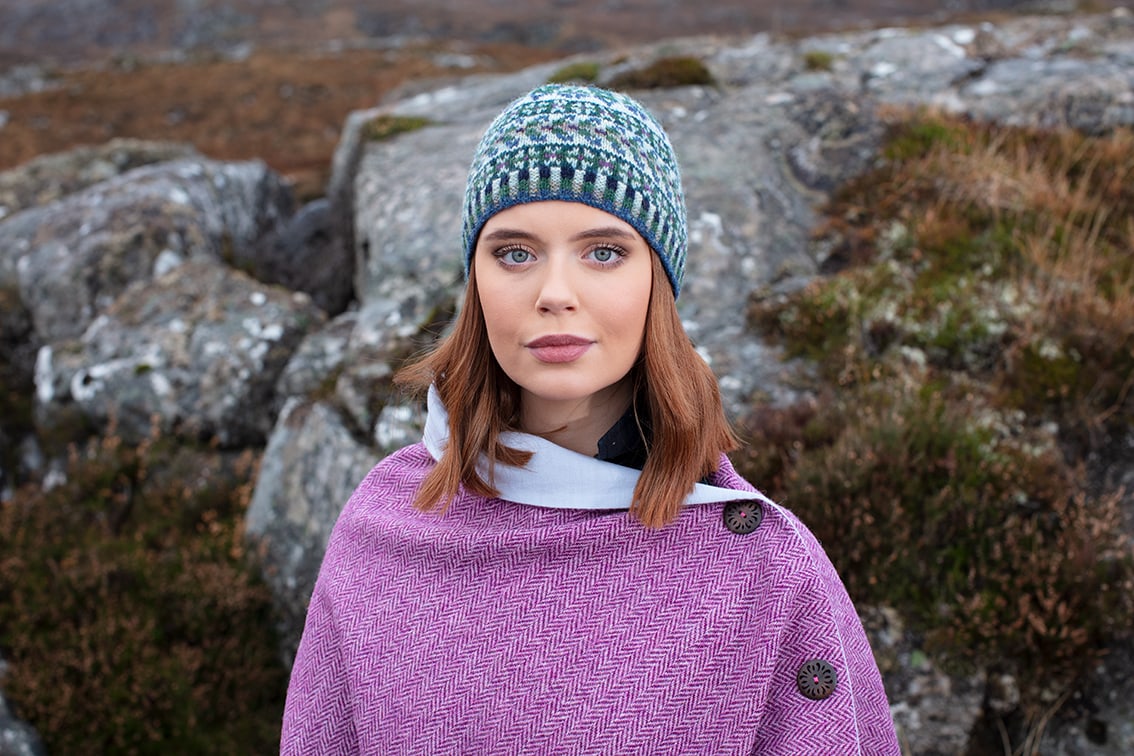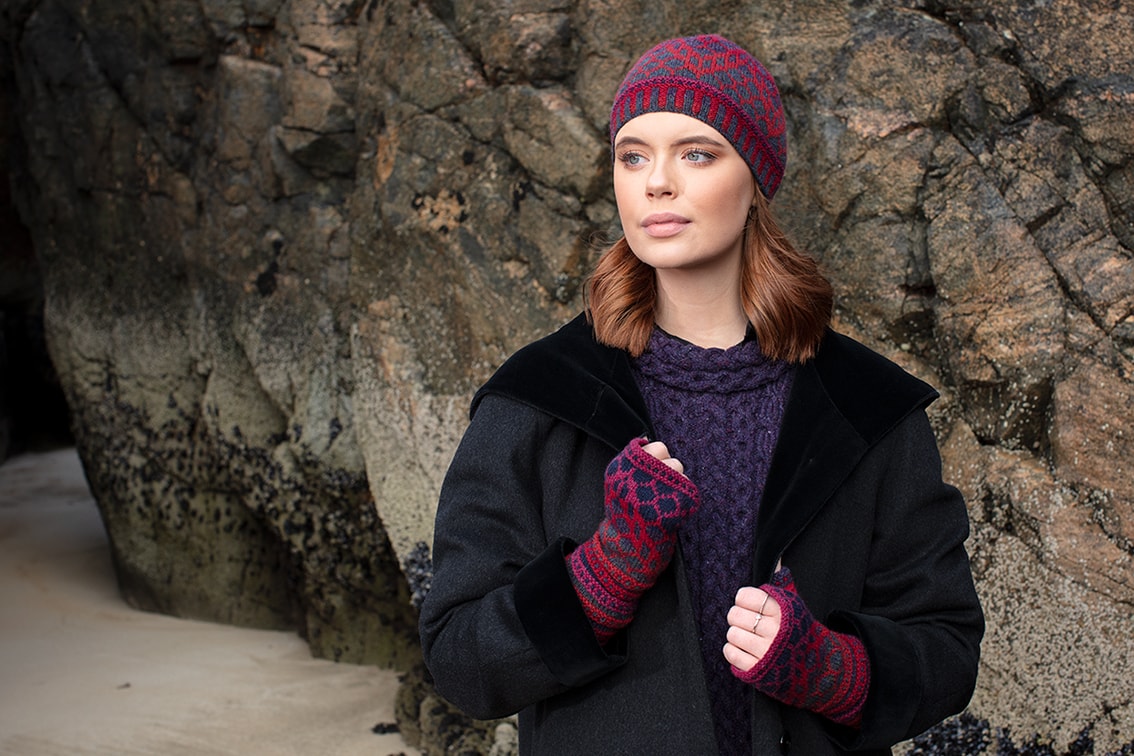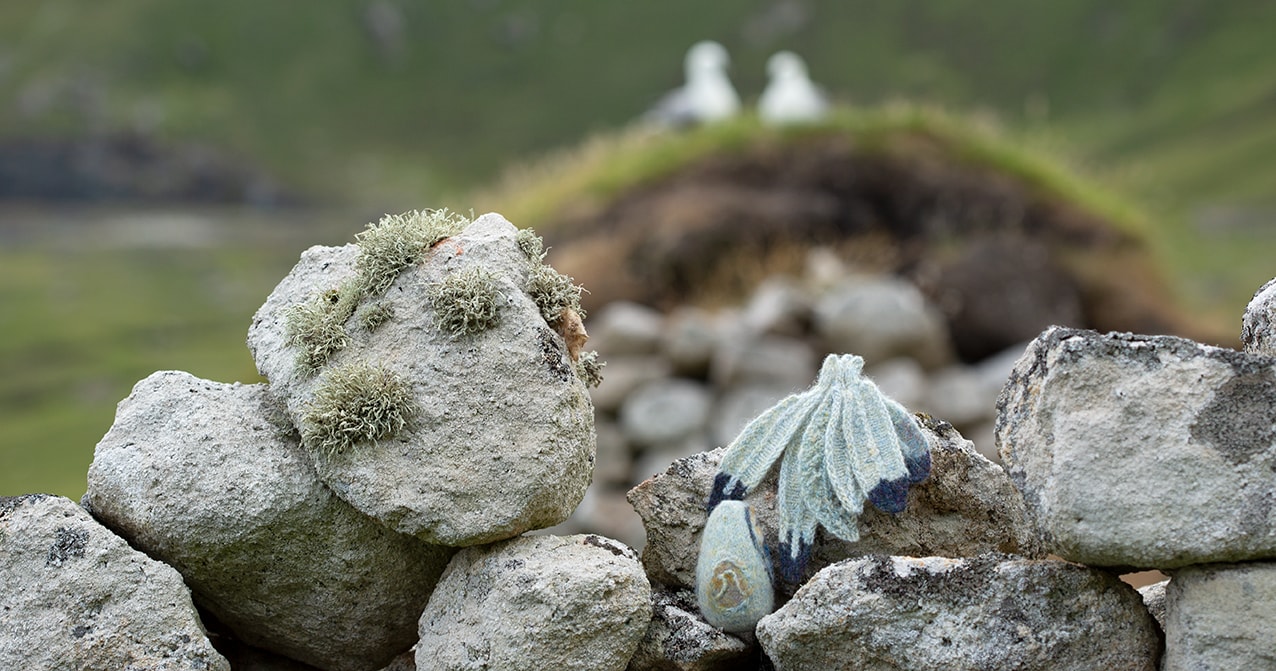 I am also speeding along with the Hiort project. After a great deal of experimentation a second costume is starting to take shape. I have expanded the Sketches in Wool section of the project diary so that you can read about the 4 distinct characters which are inspiring these costumes. You can also now see the complete set of my very first knitted sketches. It is good for me to be able to look back on this initial stage now that I am deeply involved with the development of the actual pieces. Click here to have a look at the Sketches in Wool section.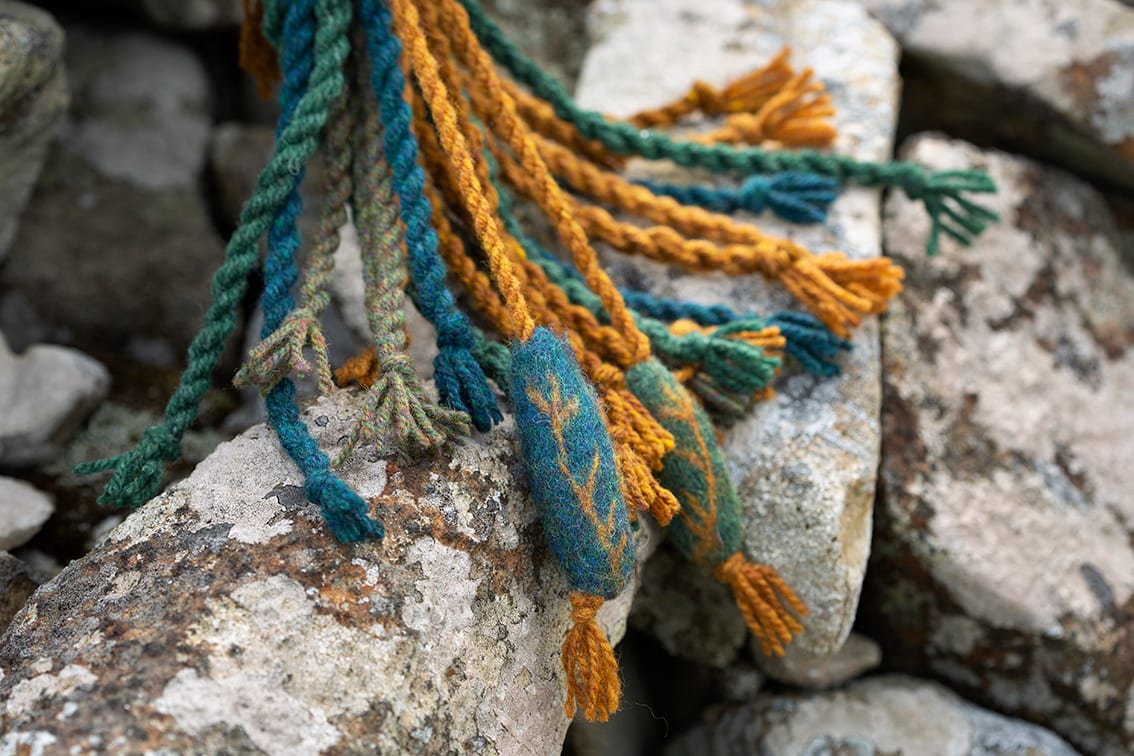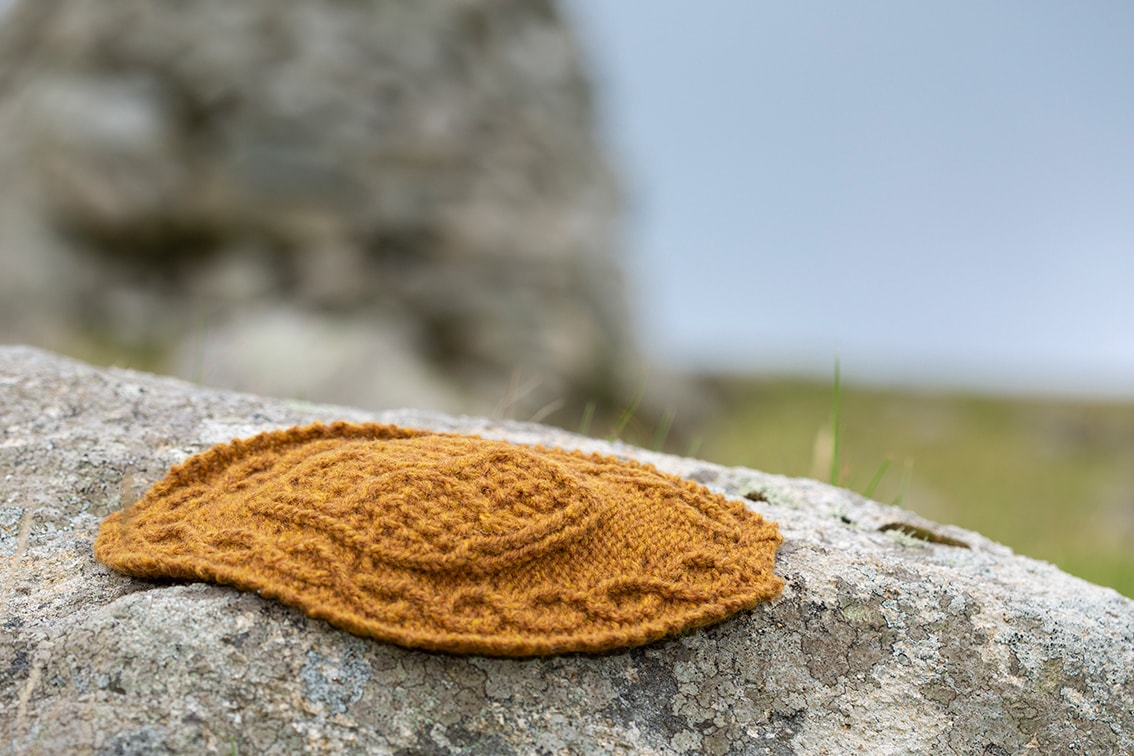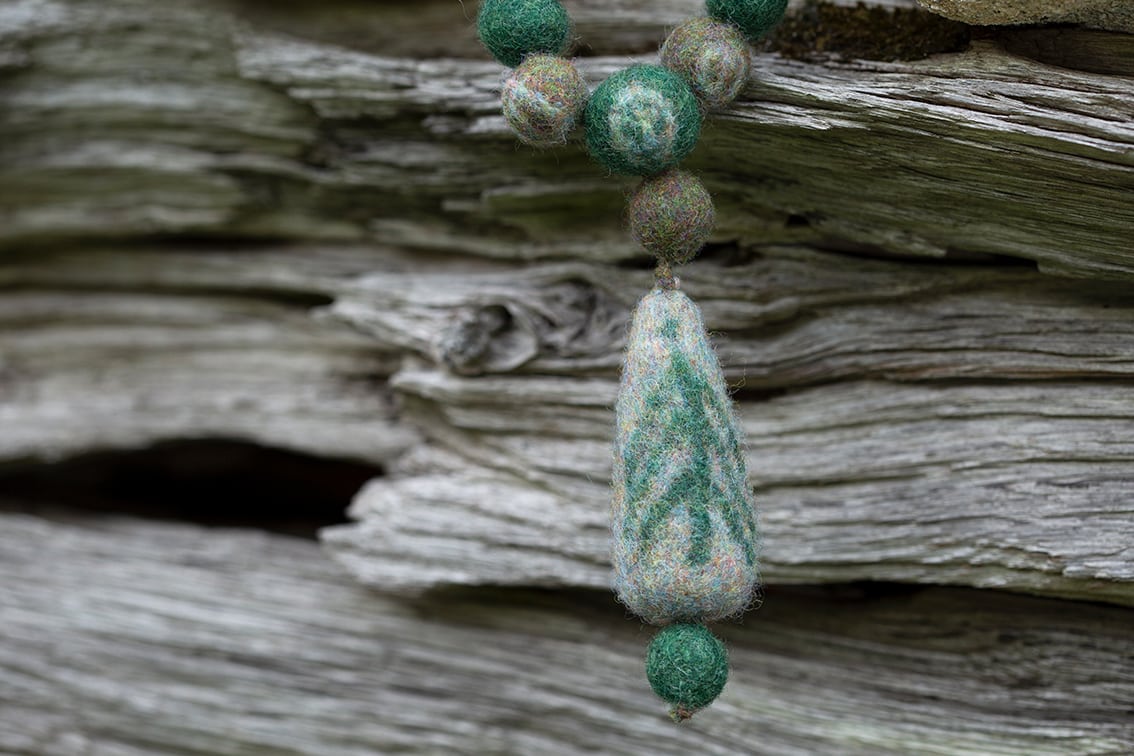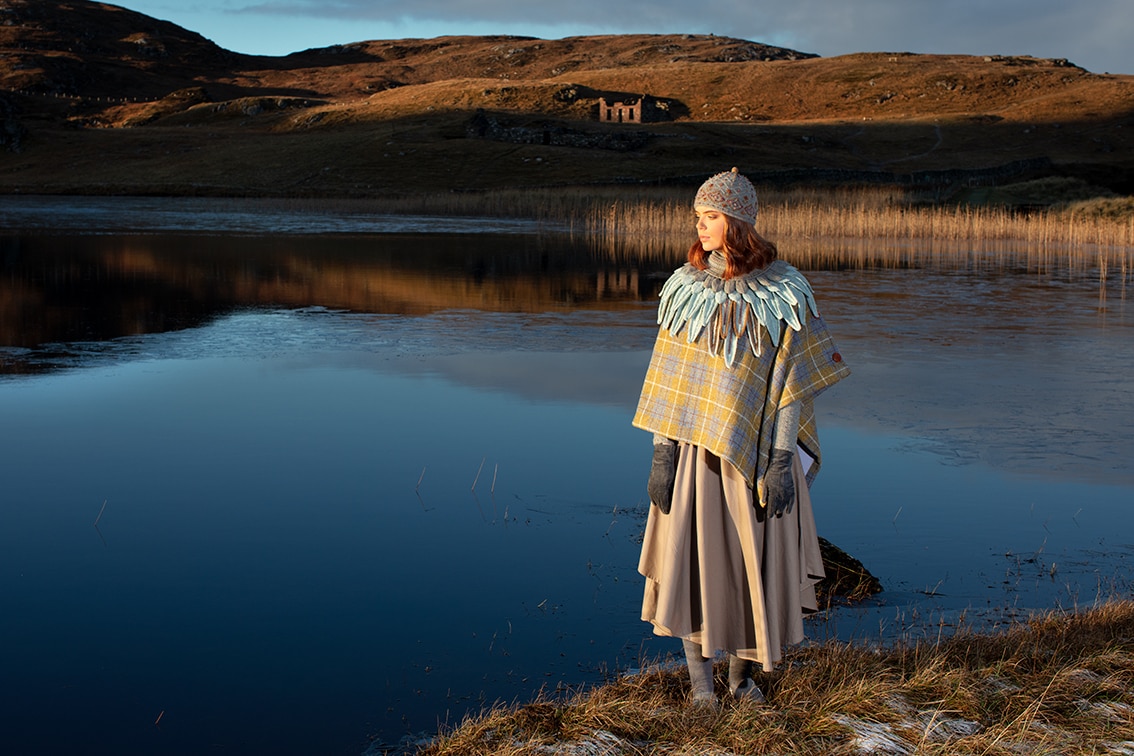 Over Christmas we did a photoshoot collaboration with Sacha Ross, using her beautiful French linen-lined Harris Tweed capes as styling for some of my designs. We took the four very different cape colourways to some lovely Hebridean locations and we were blessed with outstandingly beautiful weather – we even managed to capture a rainbow moving into the viewfinder from the Atlantic. You can see the results of this shoot on our new collaboration page.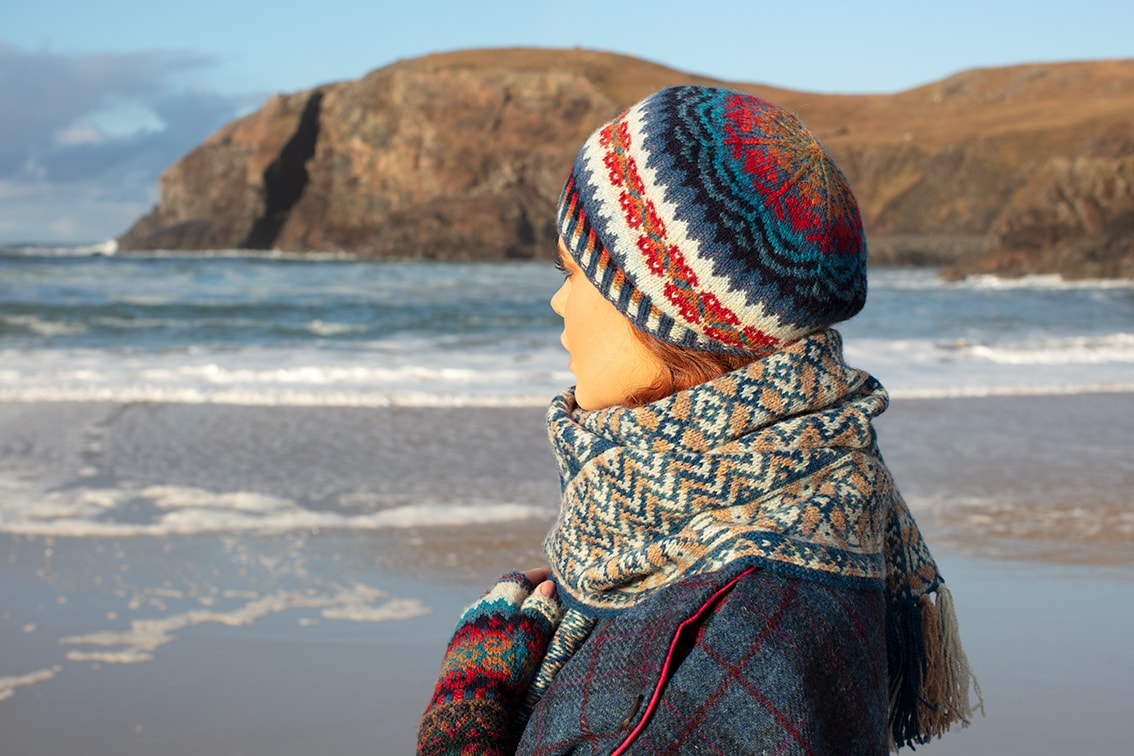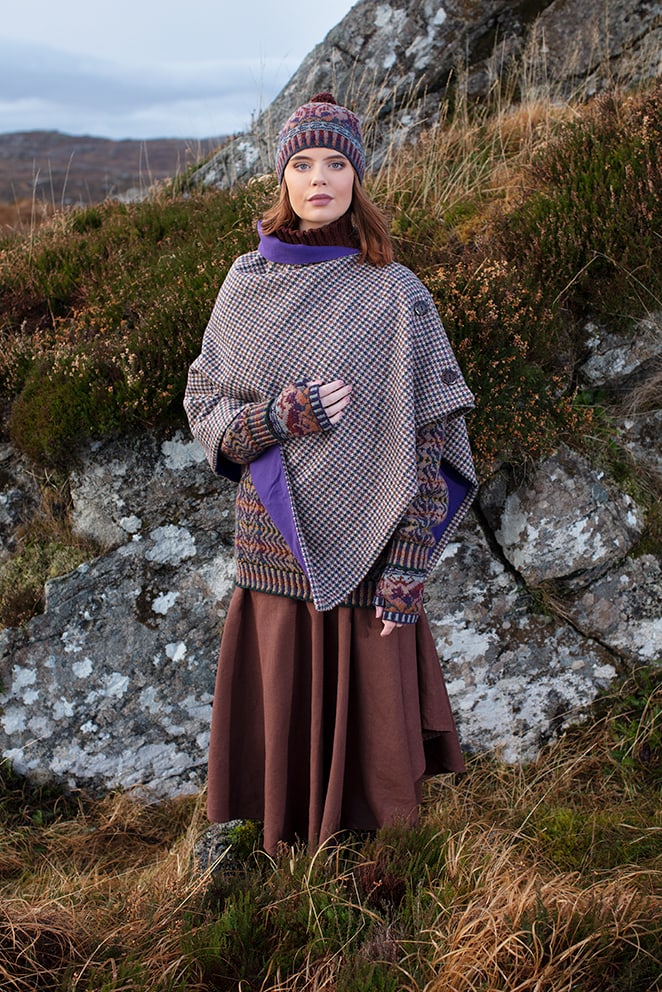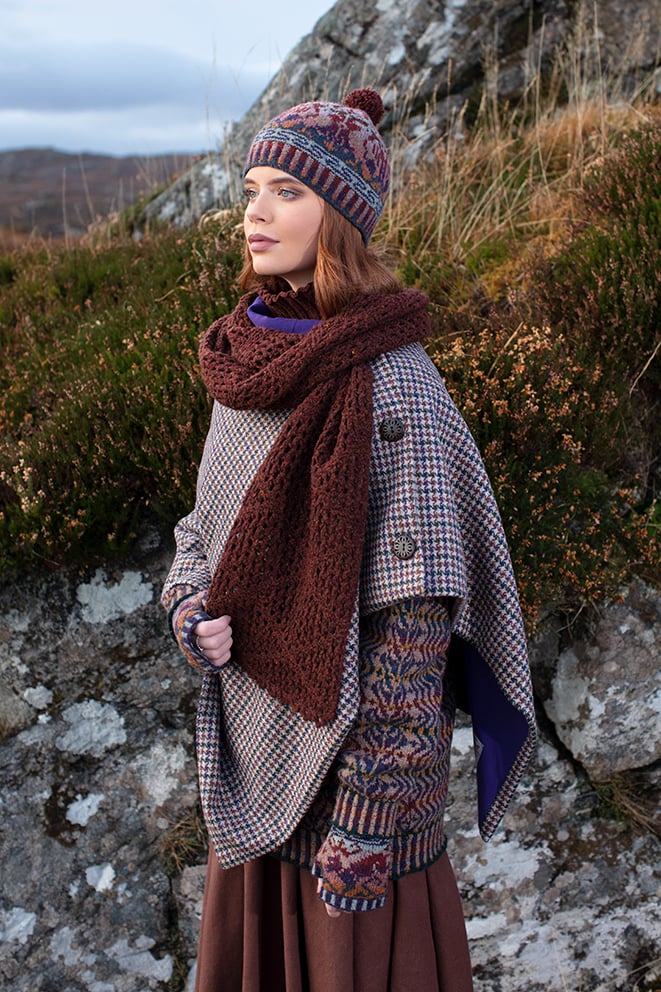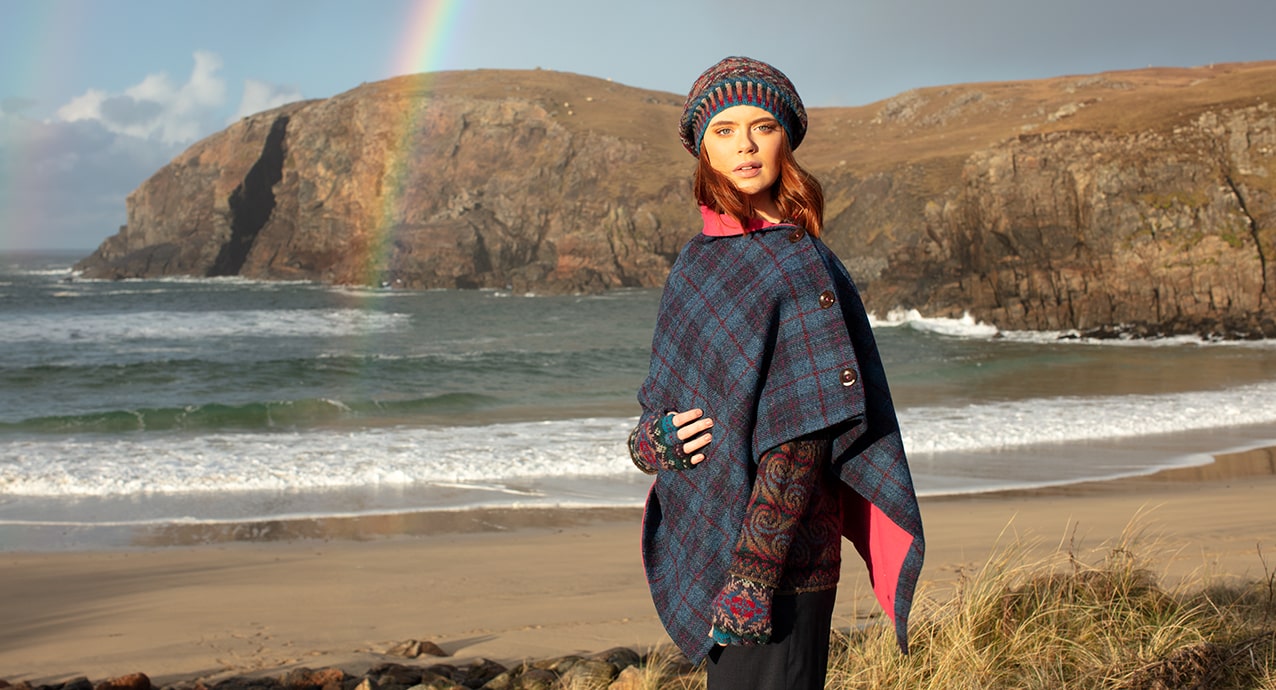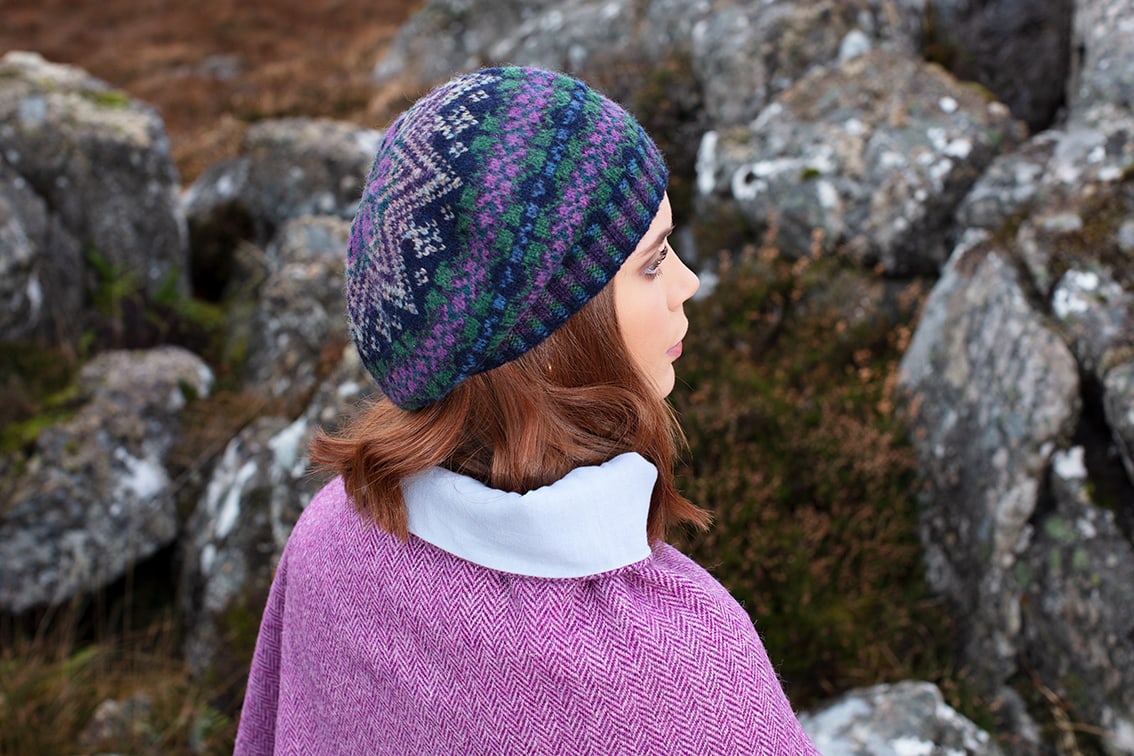 We are currently doing a one-off Prize Draw for the Alice Starmore Knitting Group. This Facebook KAL group are industriously making the Henry VIII design while they plan their springtime KAL, so we decided to run a special draw to reward all their many knitted stitches. The group is run entirely independently, and you can join through Facebook with permission of the group admins if you fancy knitting along. You can read about the prize draw here.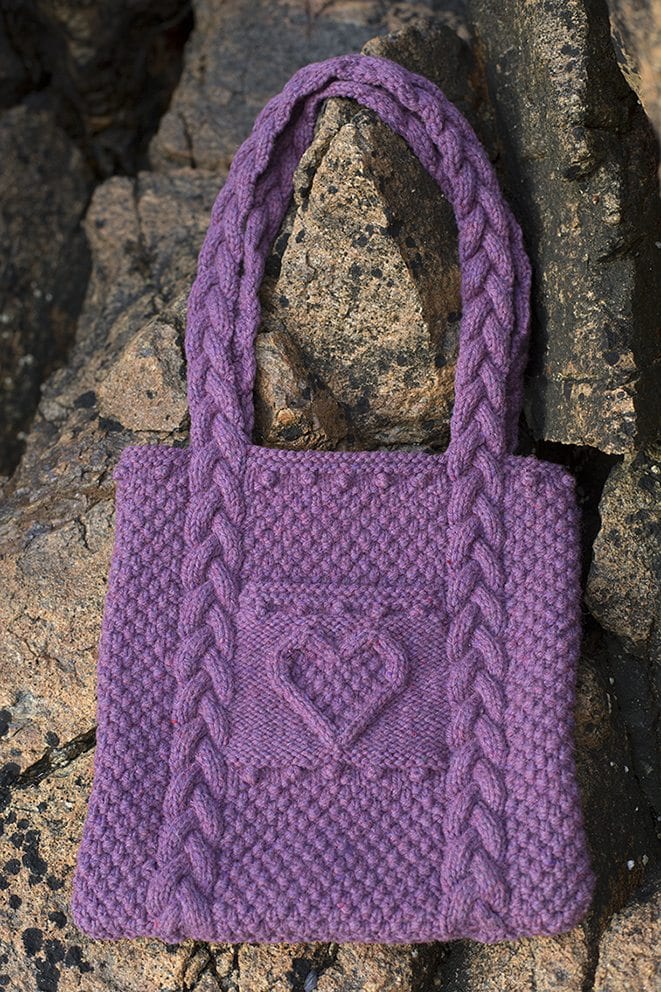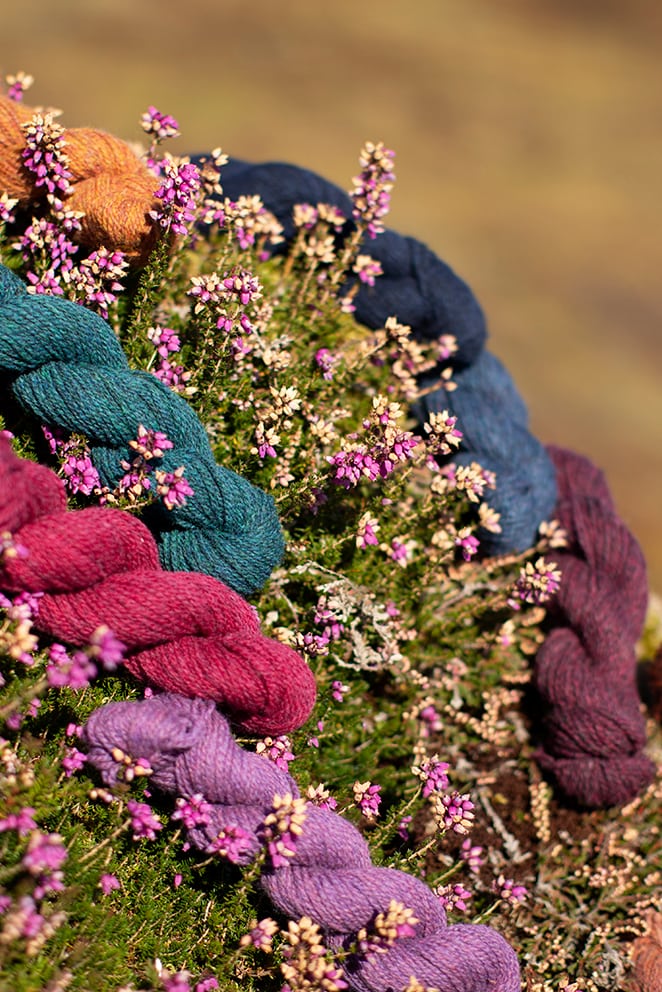 One of the nicest things that has evolved from modern technology is the ability to teach textile skills on a global scale. I spent many years travelling and teaching, and at that time could not have envisaged that as I approached my seventh decade I would be able to demonstrate and teach technique from my own home to a truly worldwide audience. The comprehensive stranded knitting videos we put together a year ago have proved to be one of the most viewed parts of our website, and this is something we are now developing on a more project-specific basis. It is time consuming to create a step-by-step guide for a very particular design, but I feel it is a wonderful way to enhance written instructions. In future this will allow the demonstration of techniques that are impossible to describe in writing. In the next month or two I hope to start with one of my existing designs, which has proved to be a huge favourite with knitters of all abilities. In the meantime, if you want to read more about my teaching career you can do so on my own website by clicking here.
Happy Knitting!
Alice