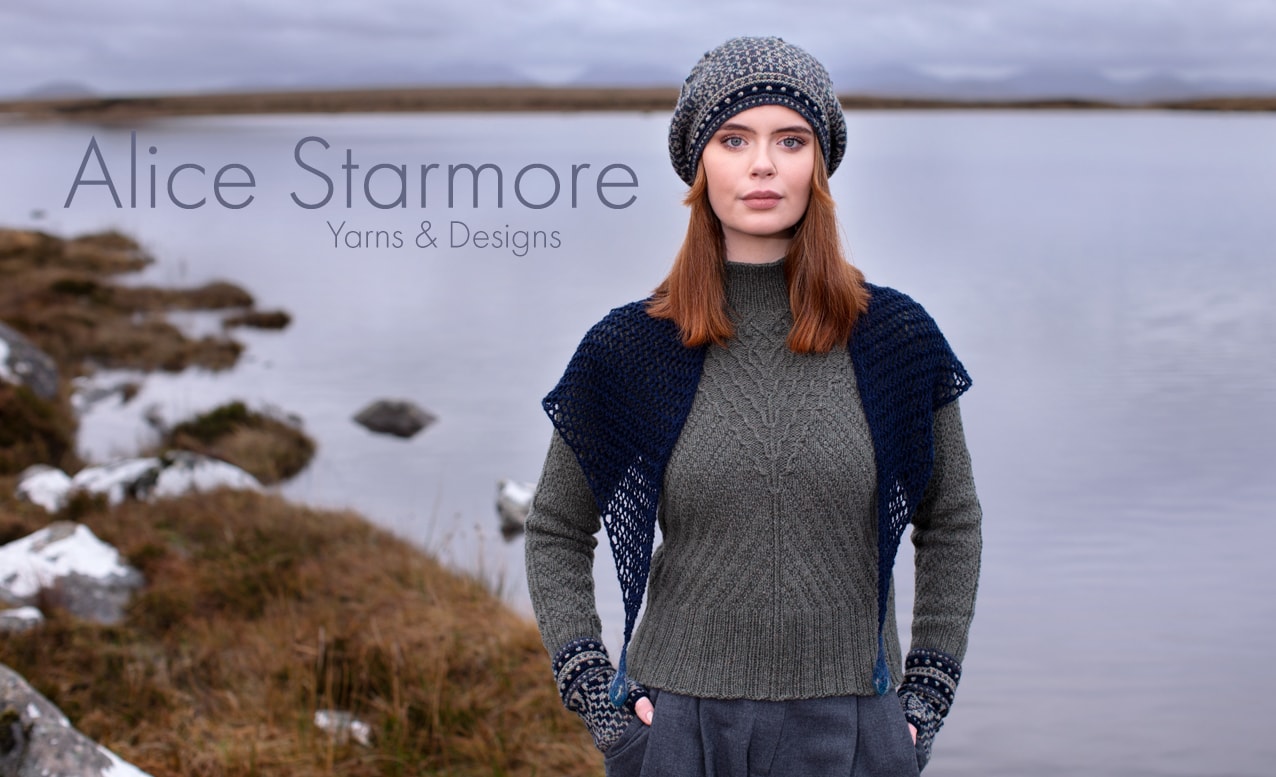 Dear Knitter,
I am starting 2021 with a comprehensive video class project kit suitable for all abilities. The Briodag accessory set includes online access to over 3 hours of detailed tutorial videos, where I take you through all aspects of making the Briodag scarf, beret and fingerless gloves. The video classes are set out in easy to navigate segments, so that you can find the relevant video for whichever point you are at in the project.
The scarf will give you an excellent introduction to short row shaping and openwork ruffles. The swatch section will show you how to make and measure a stranded swatch. The beret and gloves take you through all the intricacies of making, shaping and finishing small stranded projects in the round. This project is a valuable learning experience, and will give you a thorough knowledge and understanding of a wide variety of knitting skills.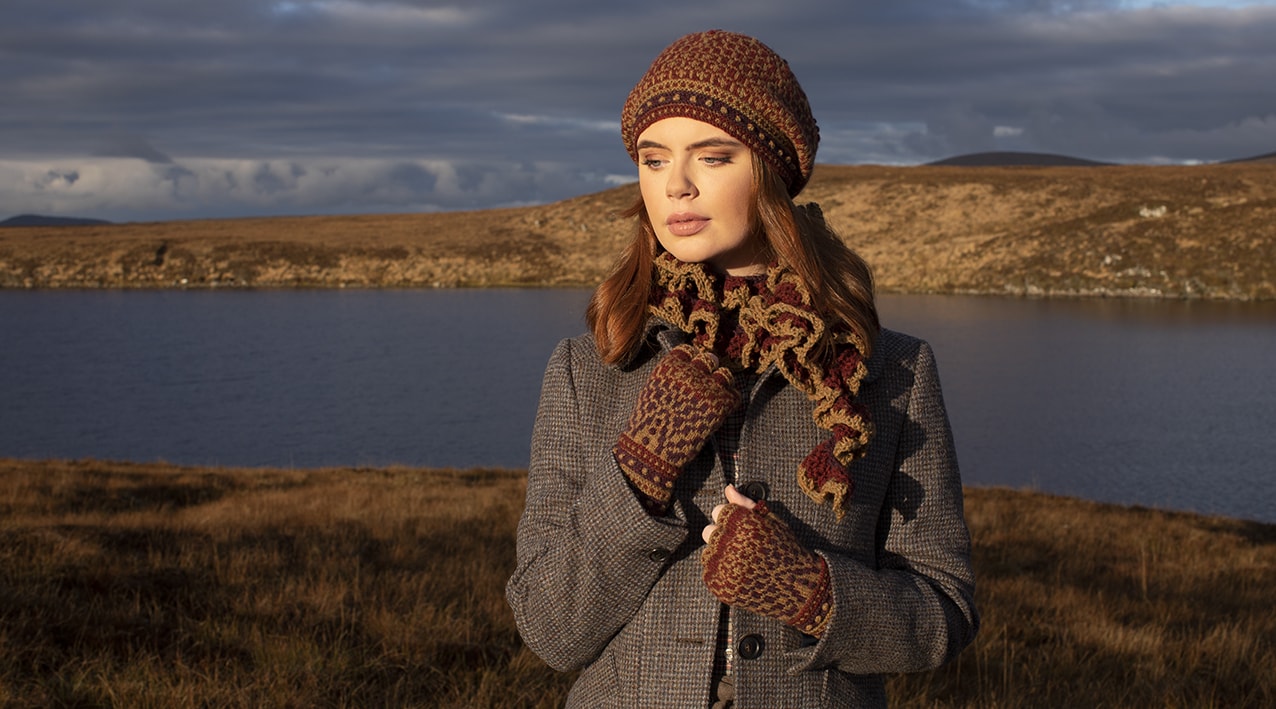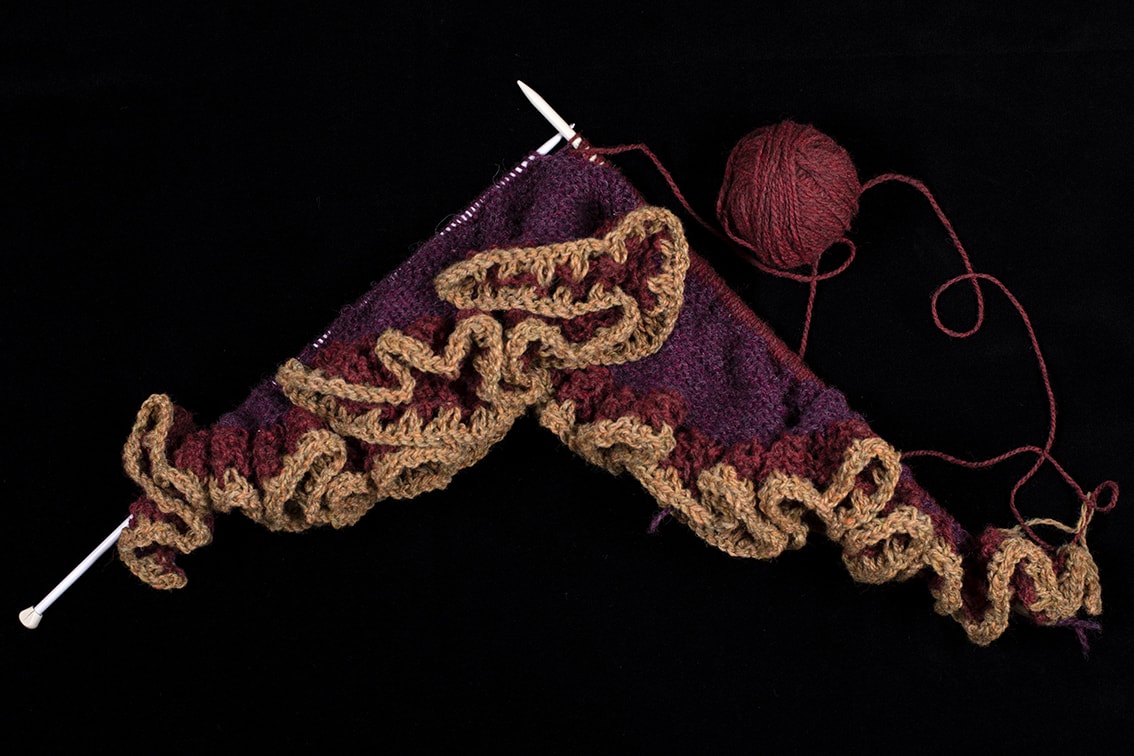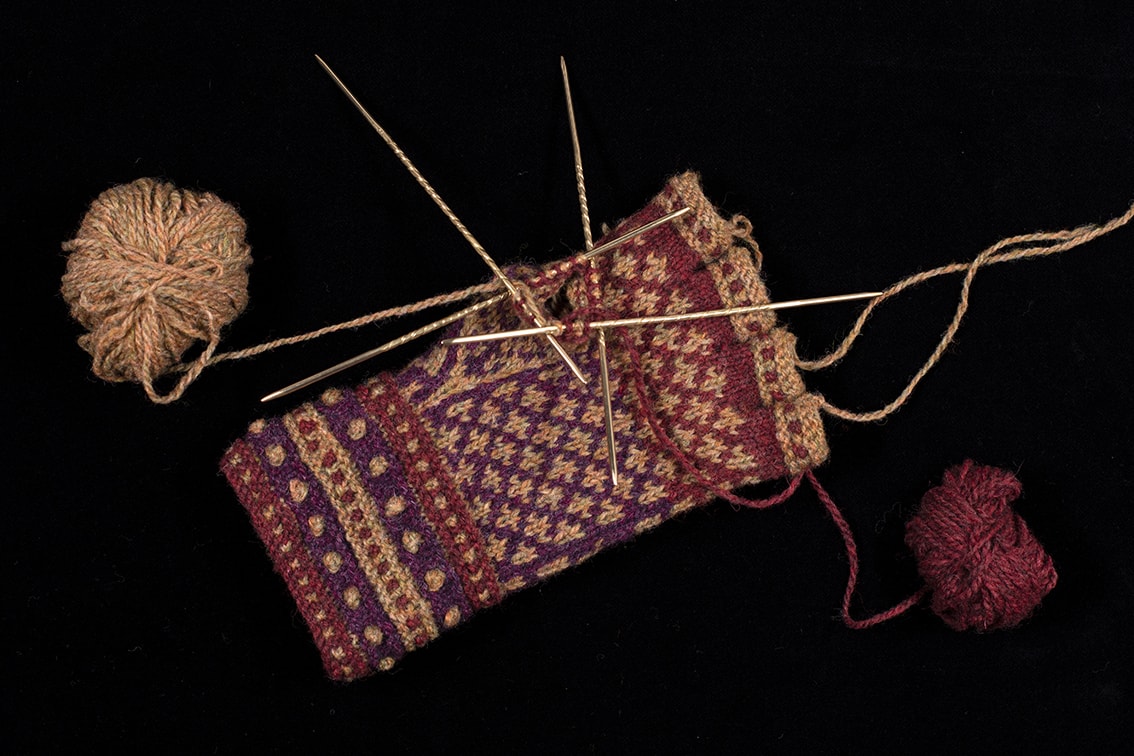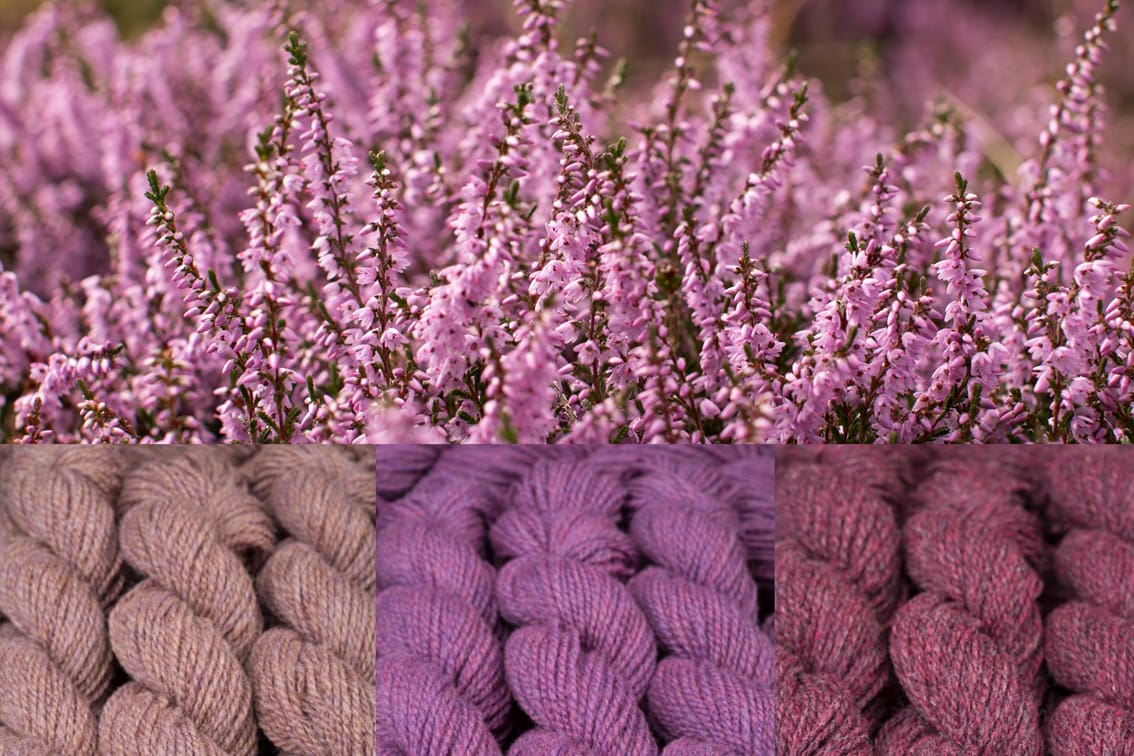 Briodag is the perfect project for experimentation with colour. It can be made in your own choice of our available Hebridean 2 Ply colours; you can choose a lighter or brighter pattern colour to contrast with two darker background colours. For some ideas, have a look at our Briodag Colour Palettes page, which has colourful suggestions taken from the Hebridean landscape.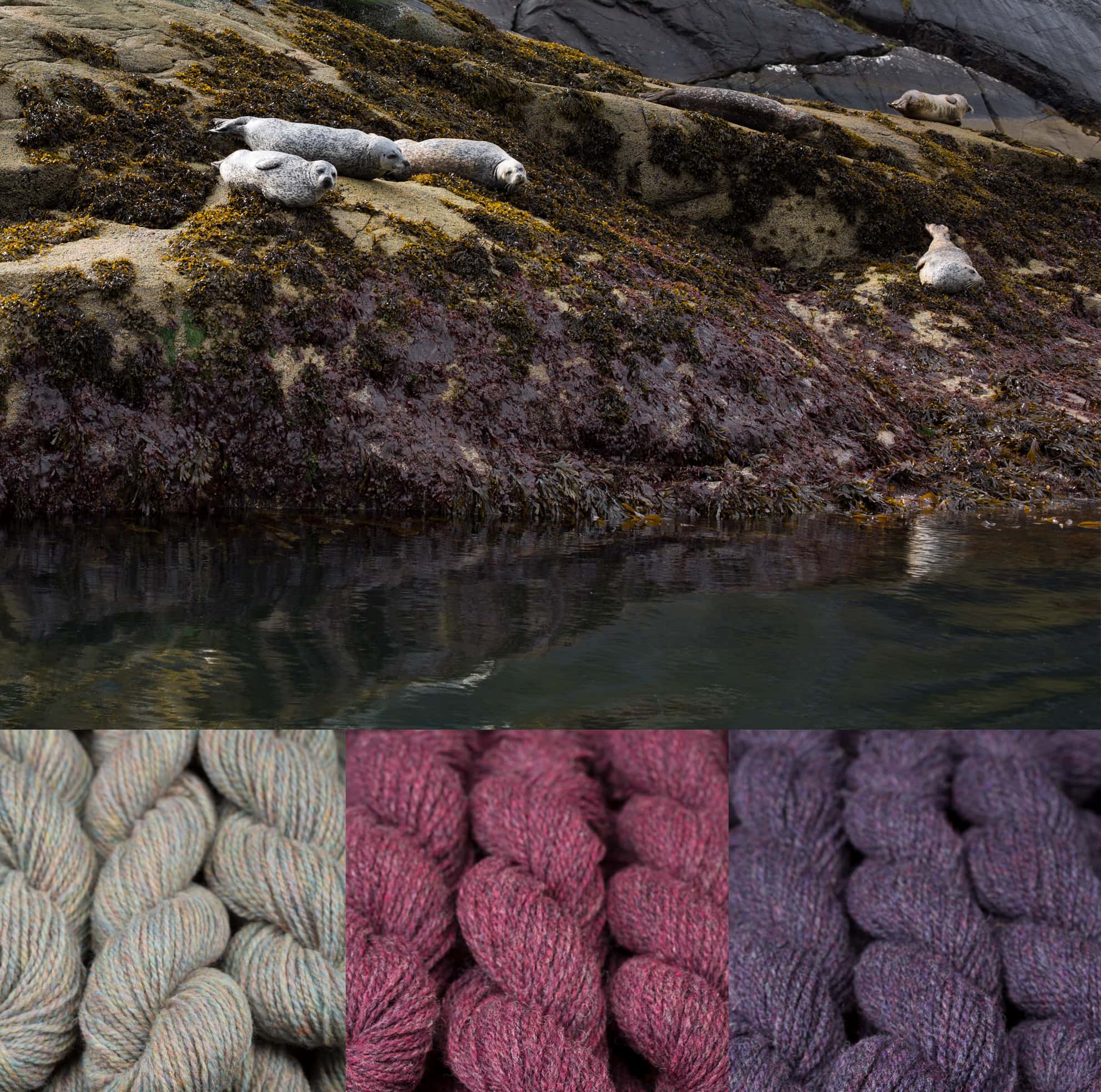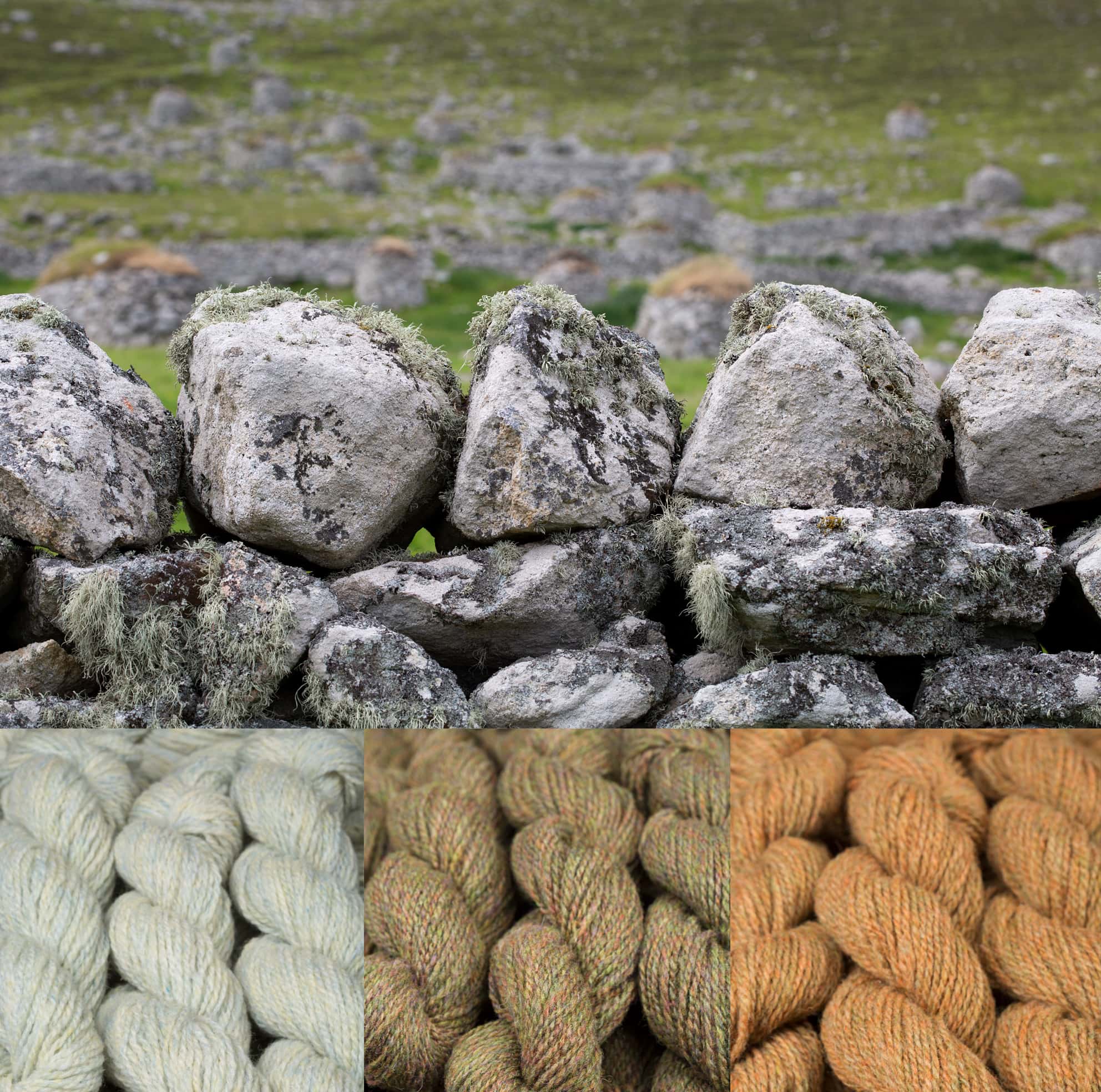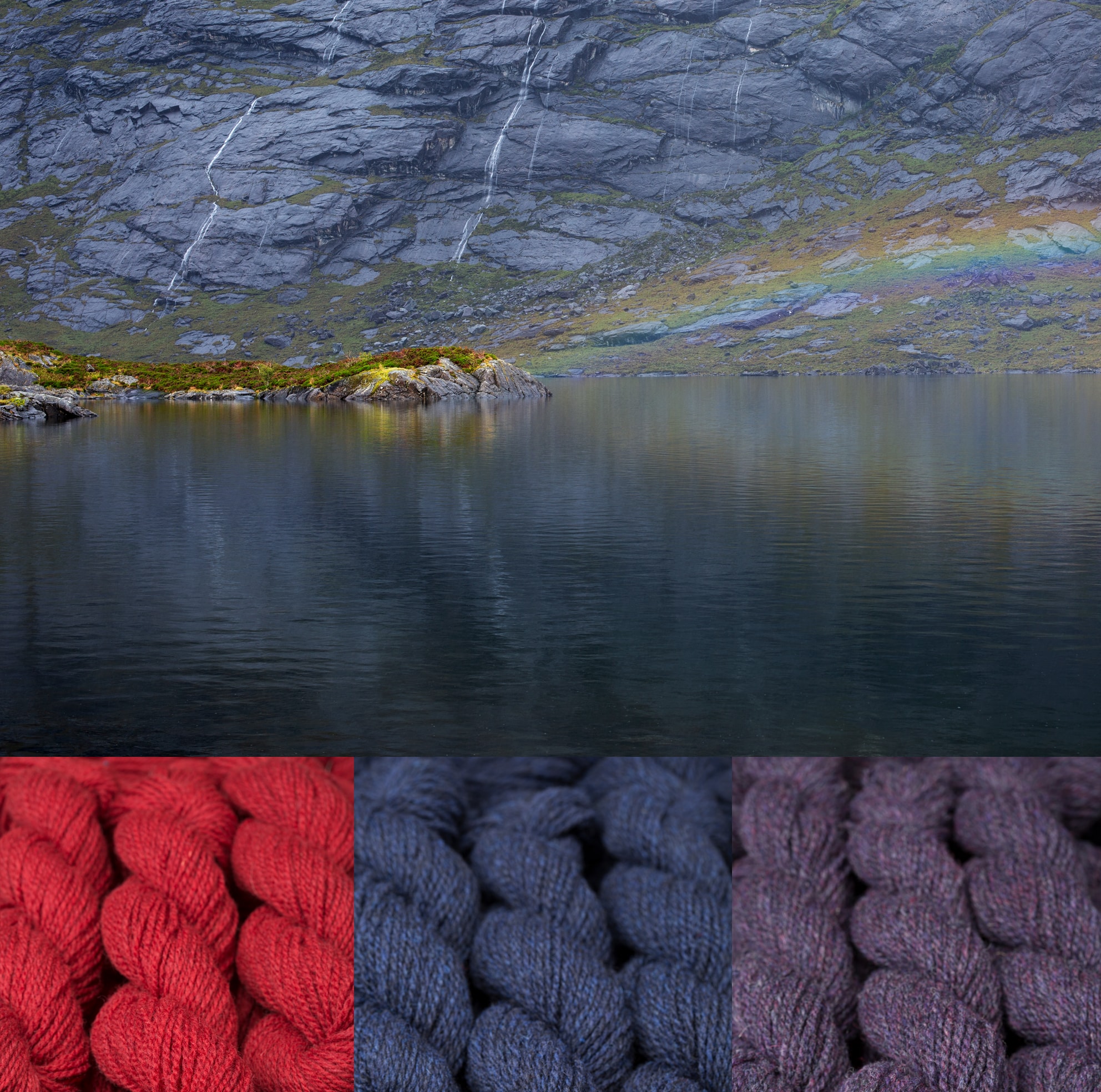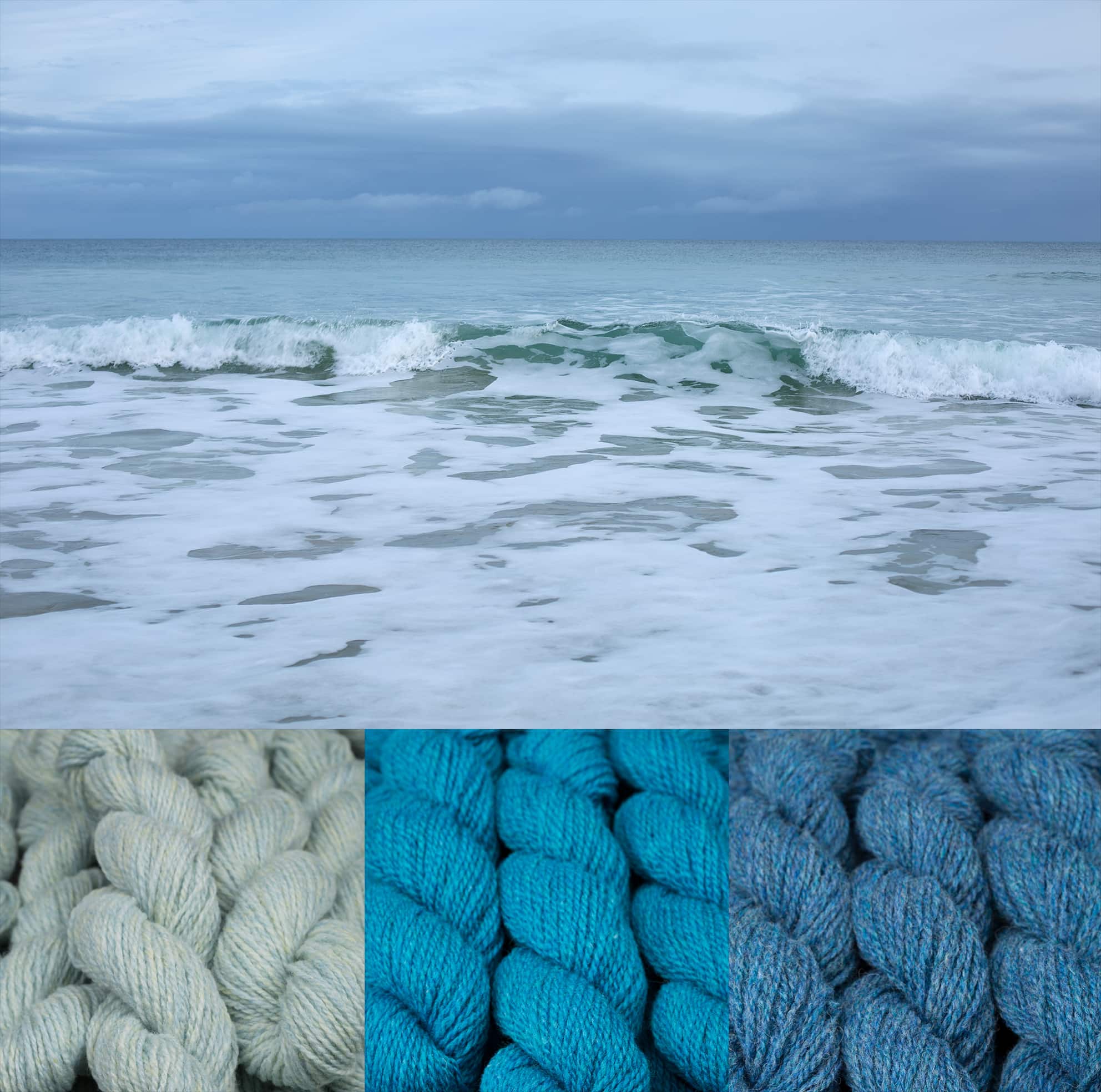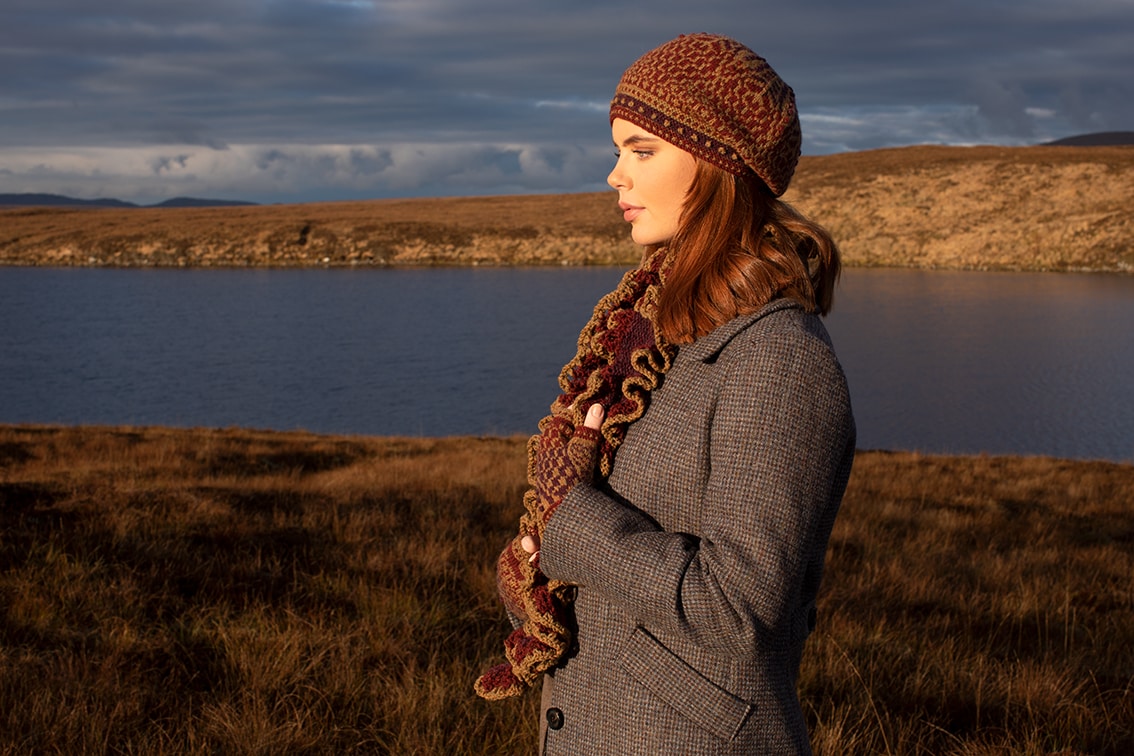 You can see my colour choices on the Briodag Styling page. I decided to make two, one in a pattern colour of Pebble Beach with background colours of Selkie and Kelpie, and a second in a pattern colour of Corncrake with background colours of Red Deer and Erica. You can also see how lovely these sets look with a variety of different styling worn by Iona and Emma. In one of the looks it is teamed with the Staran Pullover and you can see how different techniques, stitches and designs can be inspired by the same source.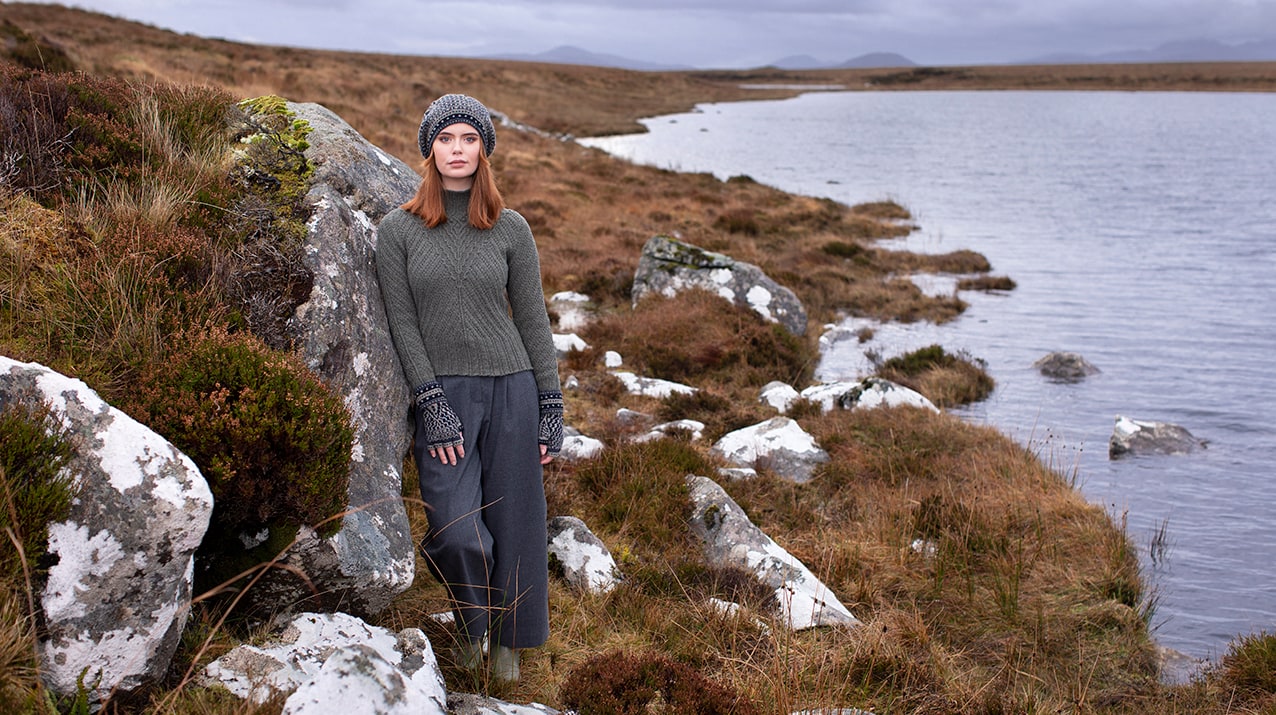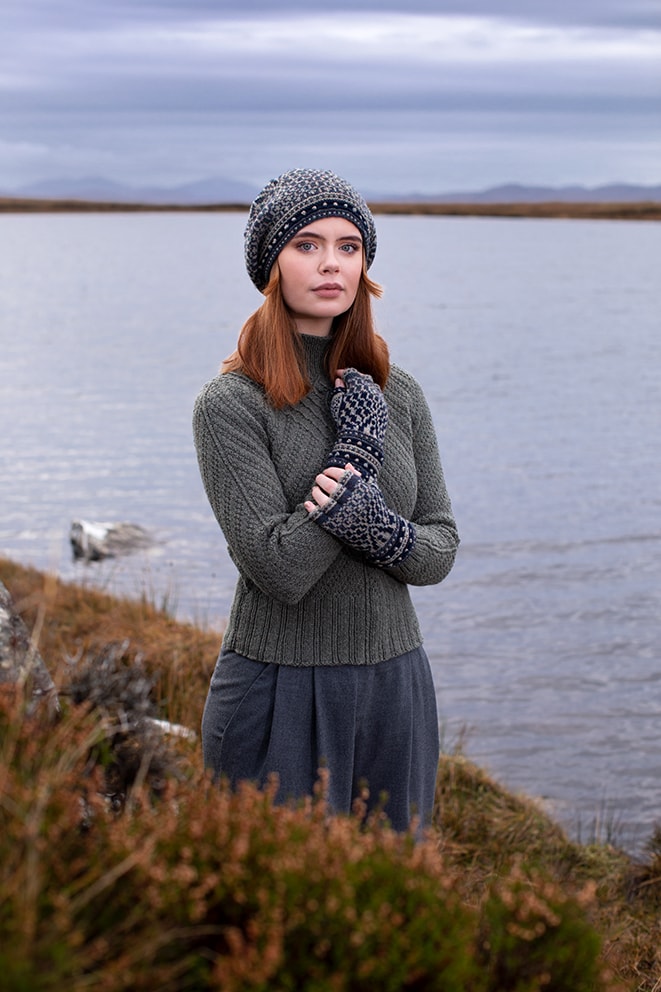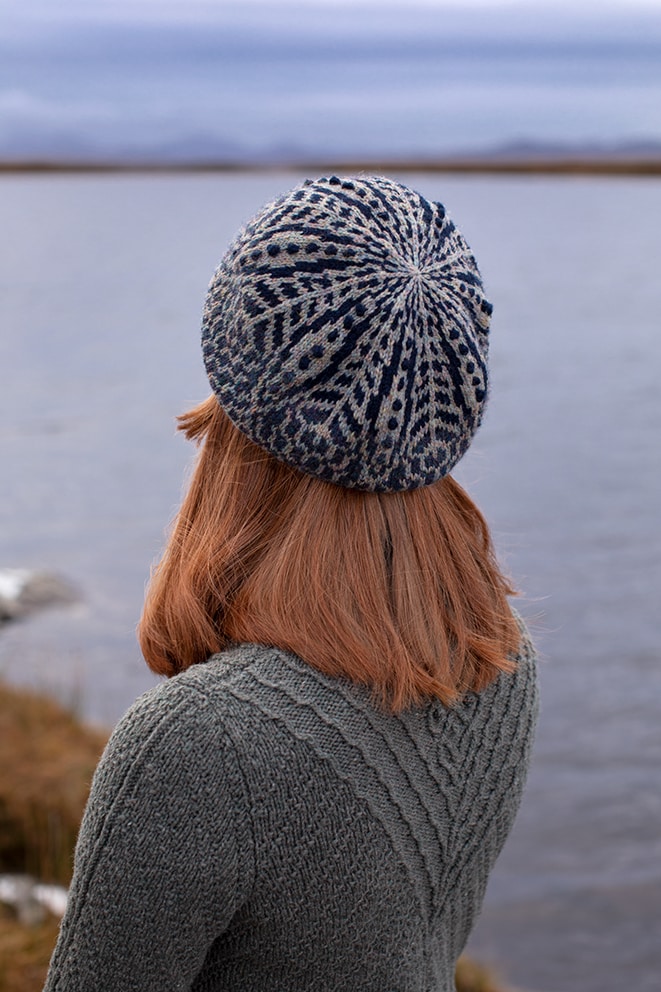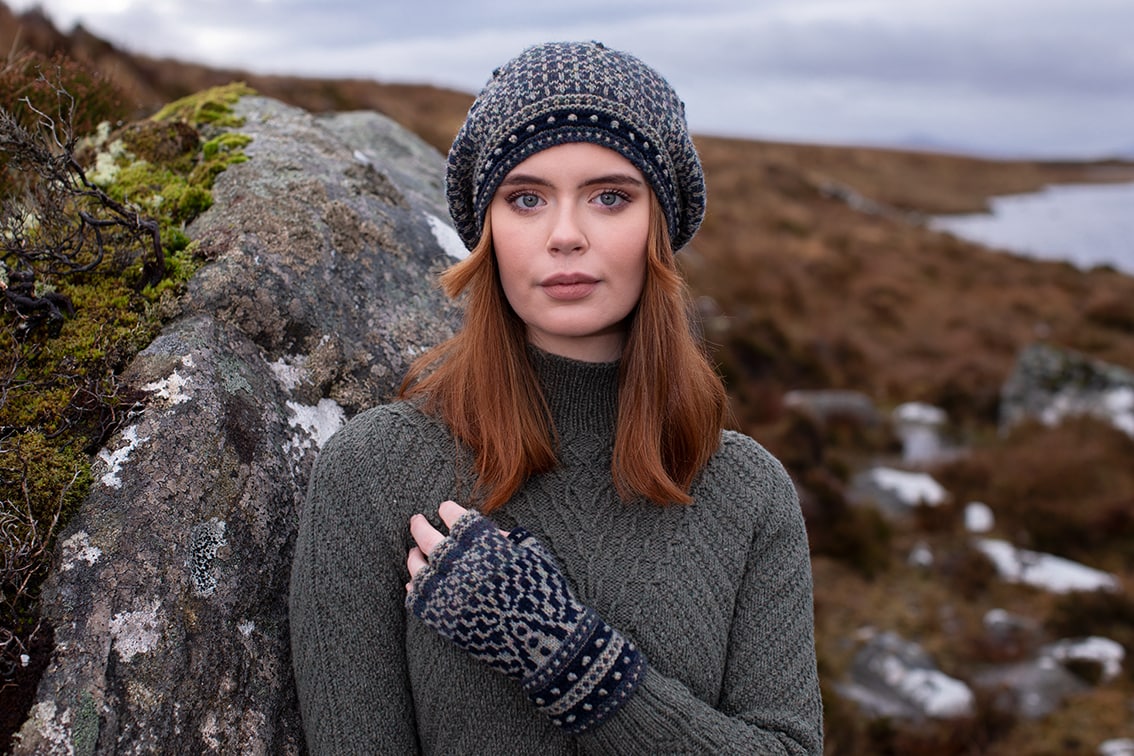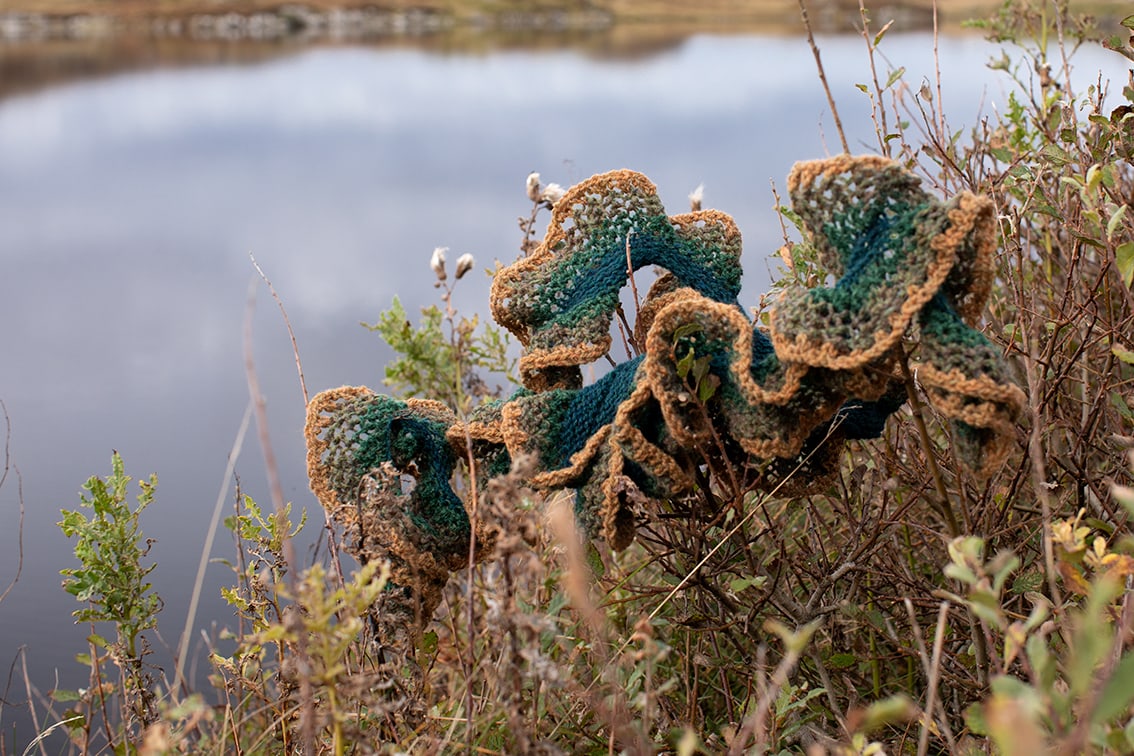 The Briodag design was inspired by my summers spent living in the àirigh at the edge of Loch Briodag. You can find a flavour of the landscape here, where you will find footage of various Briodag scarves in their inspirational habitat.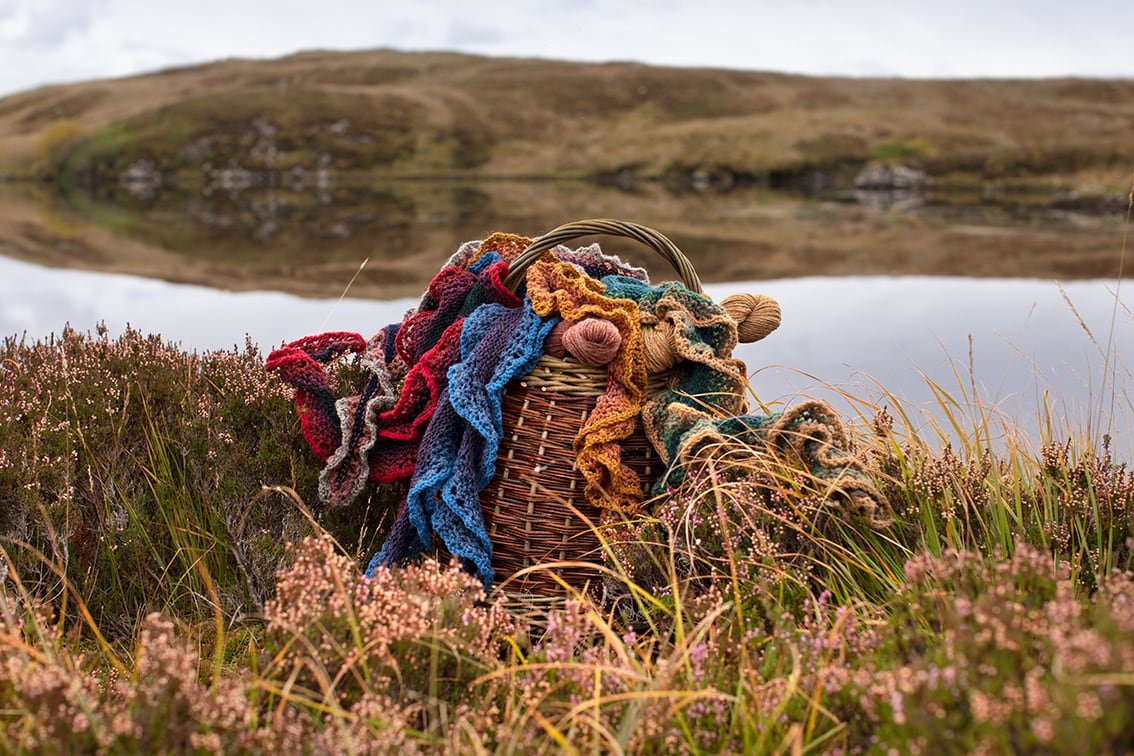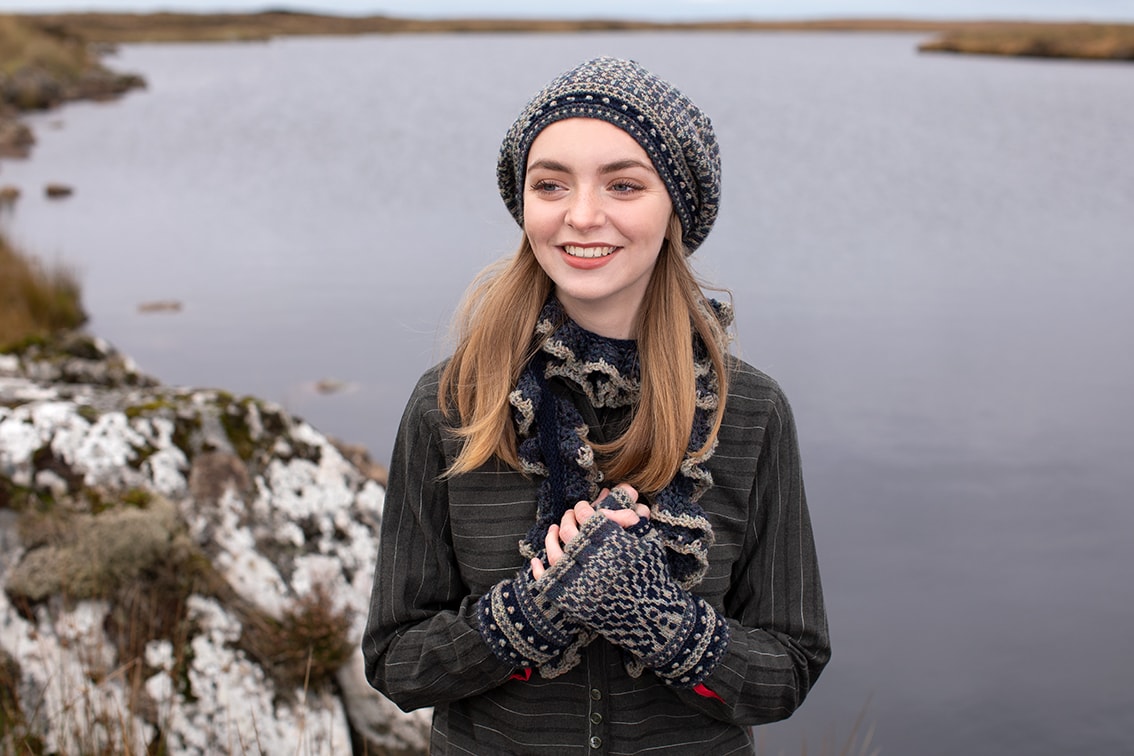 You can also see the Briodag design in Motion in the Hebridean moorland, with three different outfits. As well as being a skill-building knitting project and a lovely set, it is supremely practical for keeping cosy on chilly days.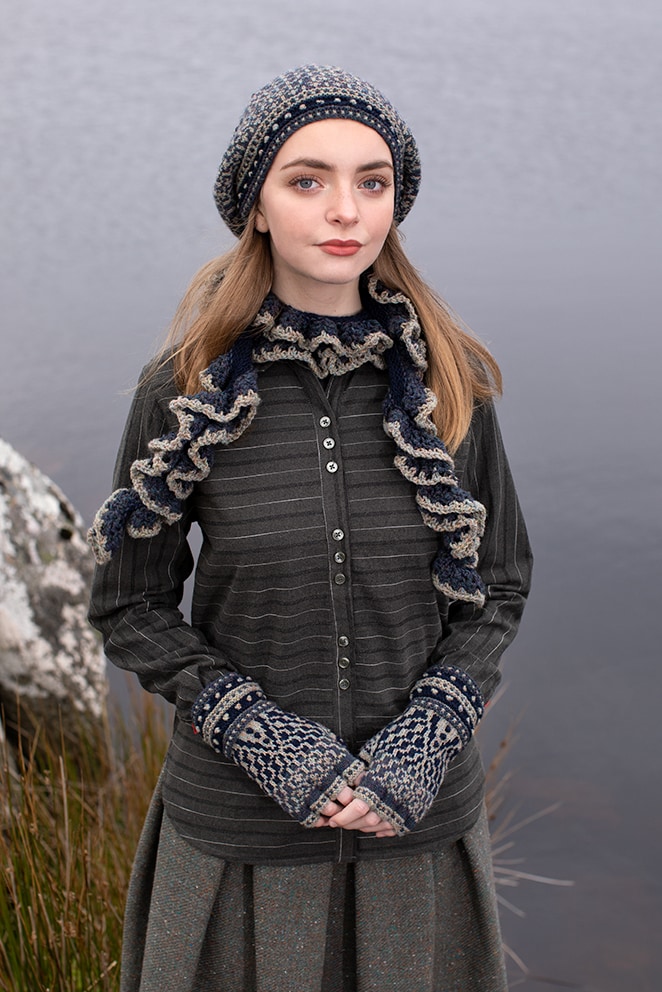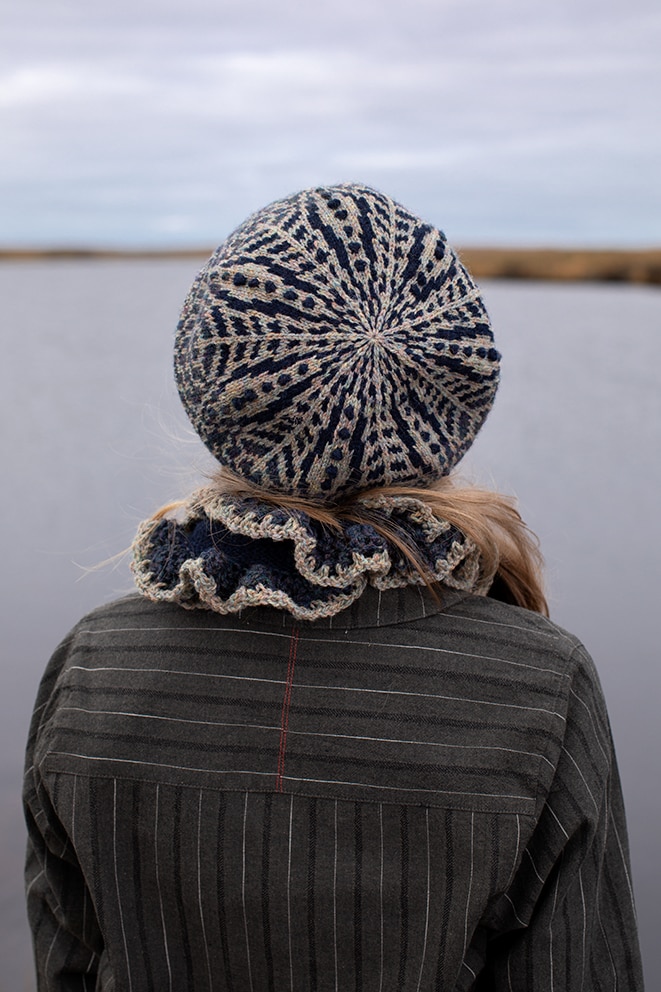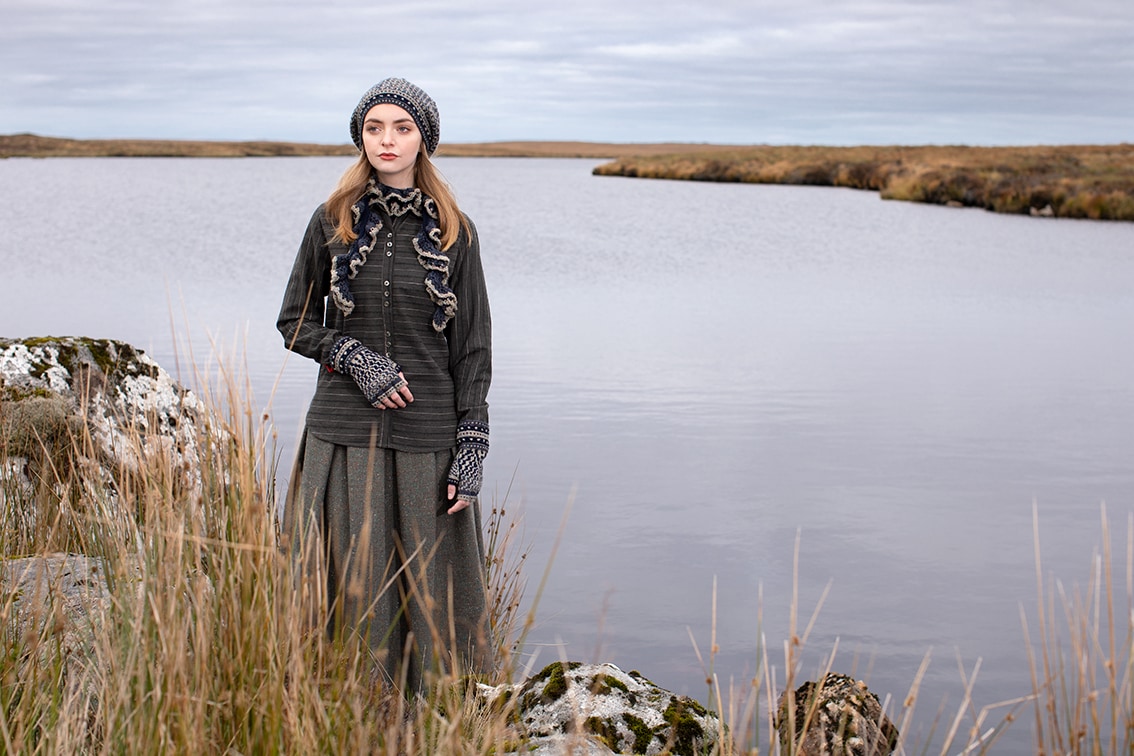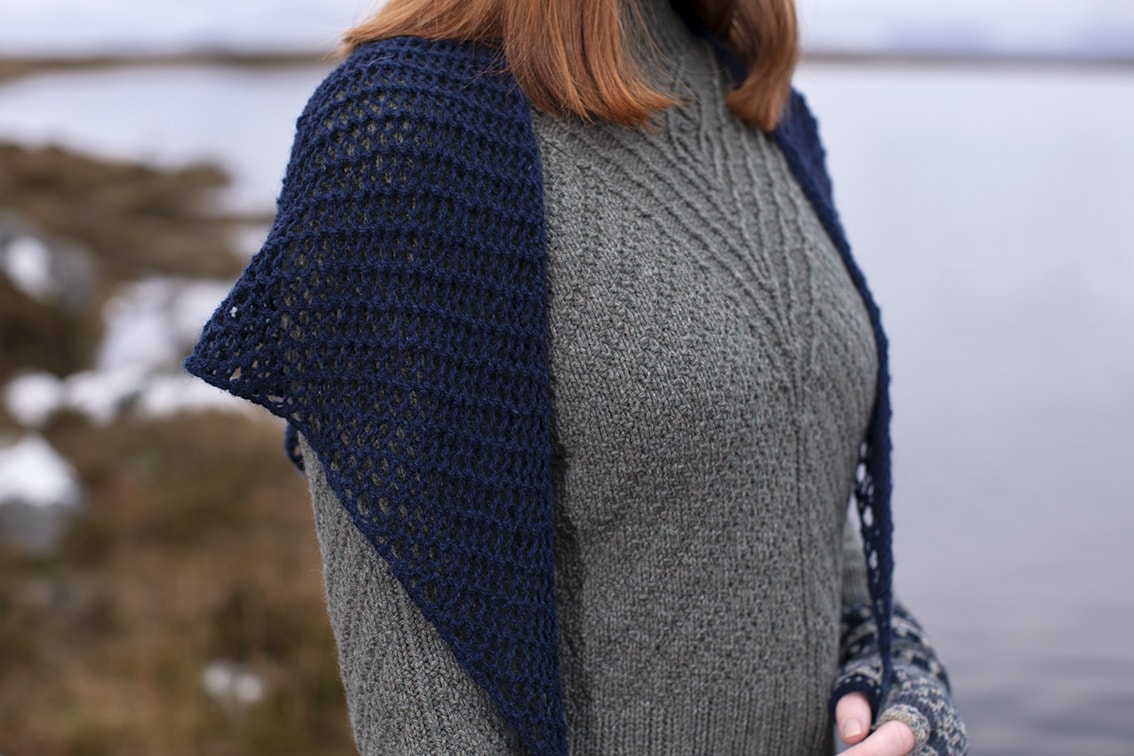 We now have four video classes available, which cover a range of techniques. I look forward this year to adding more classes and to bringing you more projects which you can knit alongside me at the virtual fireside.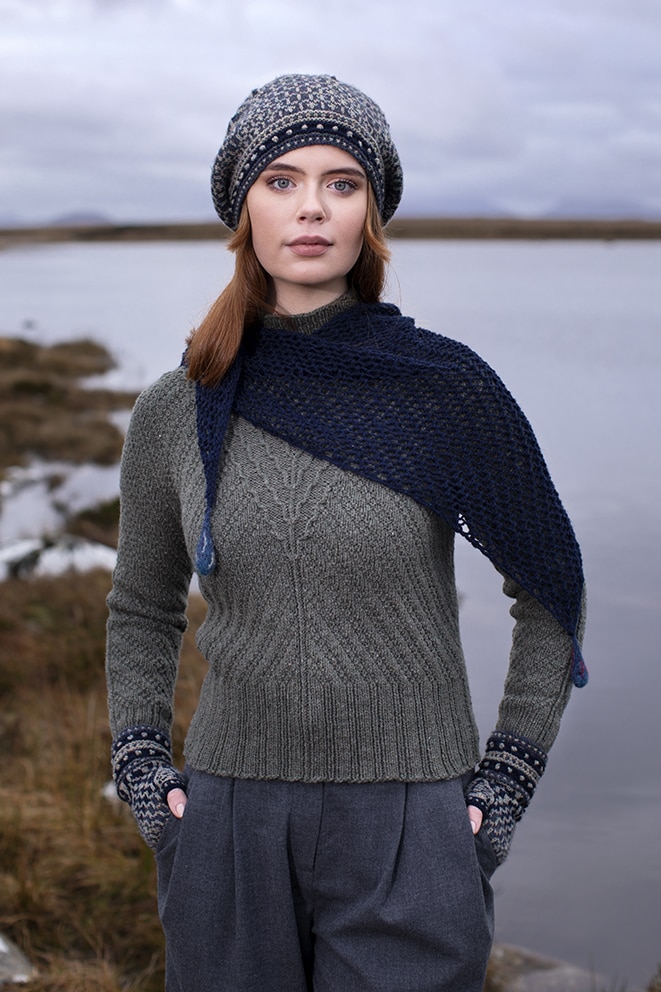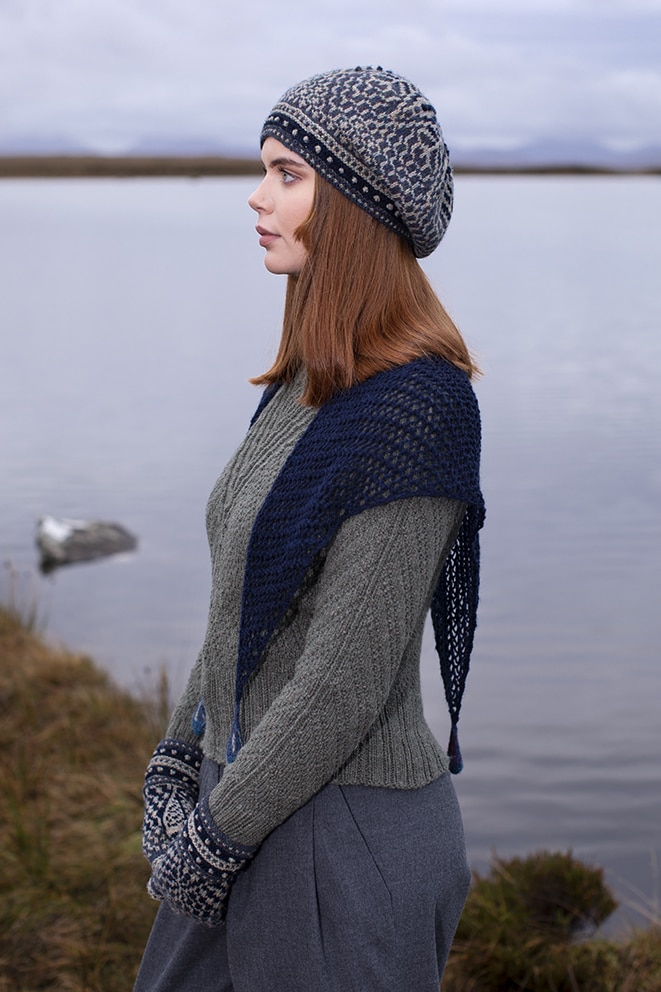 We are now open to all orders after our Christmas break. For all of our EU customers, you will be aware that Britain left the EU on the 1st of January 2021. Consequently there are changes to the way parcels are processed between Britain and EU countries. You can find out more about these changes here, and you can also email us if you have any questions. These changes do not affect British or Rest of World customers.
As always we are working on more projects and plans. I am looking forward to being able to send lovely new dyelots of Kelpie, Summertide, Clover and Fulmar to Glasgow. I am also preparing patterncards of new designs for the coming months. In the meantime you can have a look back at all of the technique, colour and pattern that we added to the website in our 2020 archive, which you can find here. I intend that in 2021 we will bring you even more.
Happy knitting,
Alice