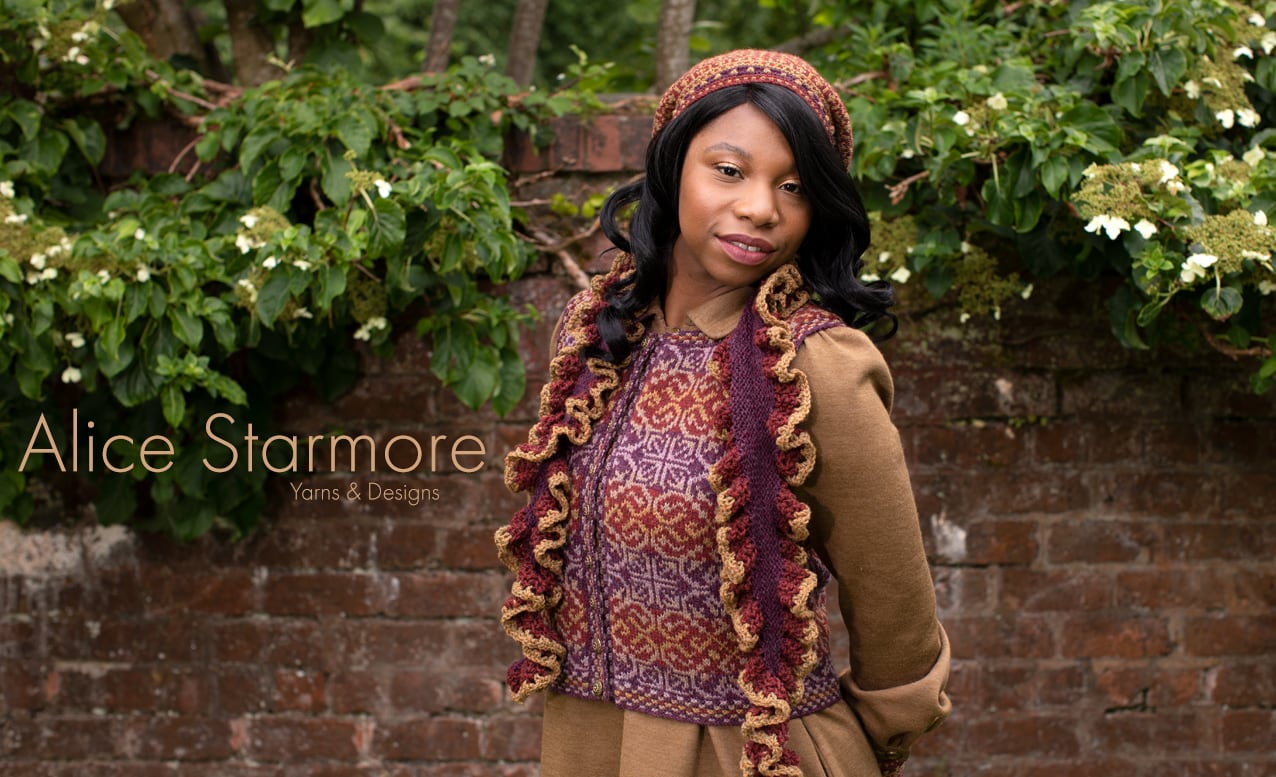 Dear Knitter,
This month sees the return of the Rosarie Waistcoat patterncard, this time in "choose your own colours" options. This cropped, straight waistcoat has a large-scale motif which is perfect for experimenting with colour. It is shown here in a background of Erica and Red Deer, and a pattern of Driftwood, Fulmar and Corncrake This versatile design will change mood depending on your colour choices, giving it endless versatility. Click here for the Rosarie Waistcoat patterncard kit.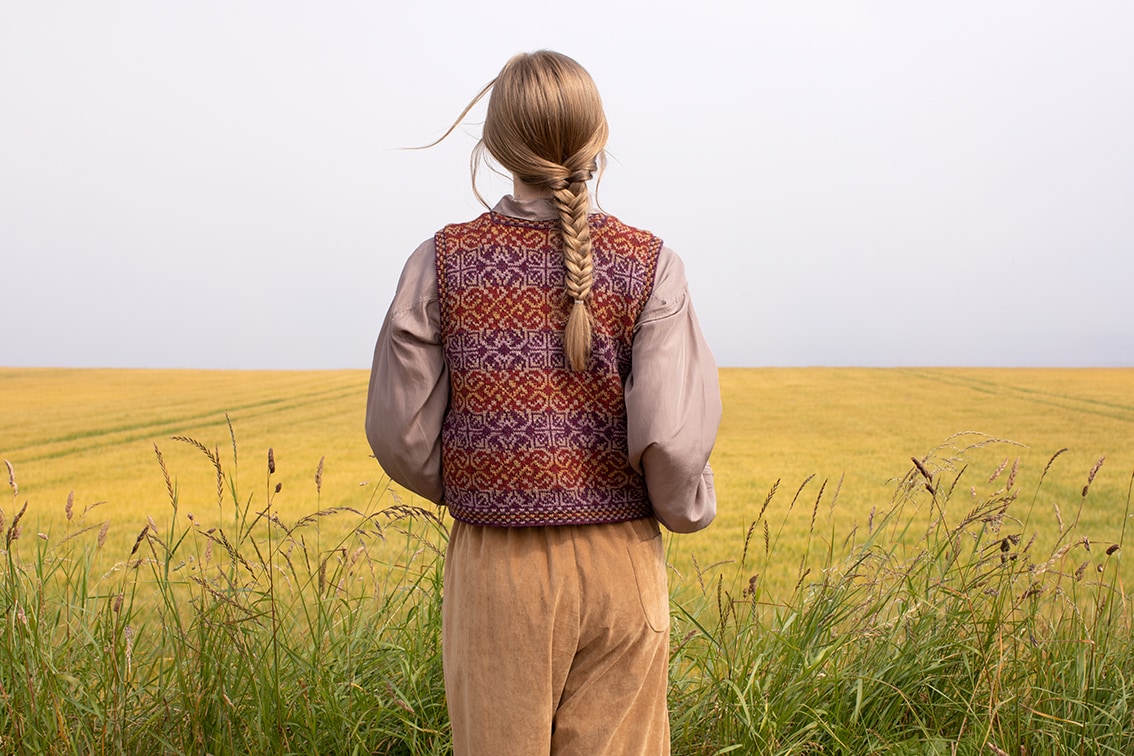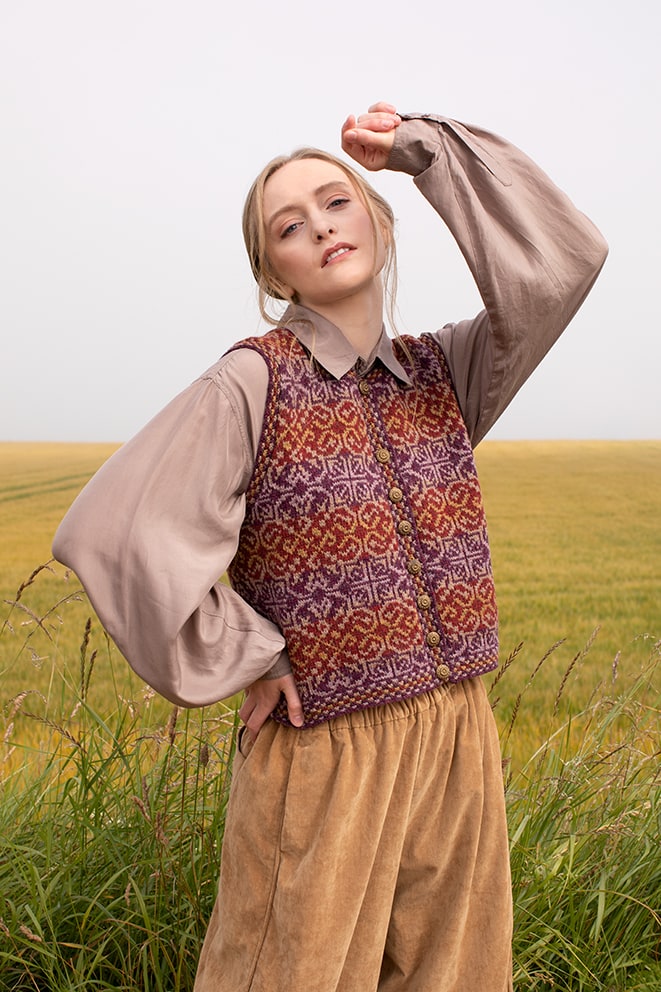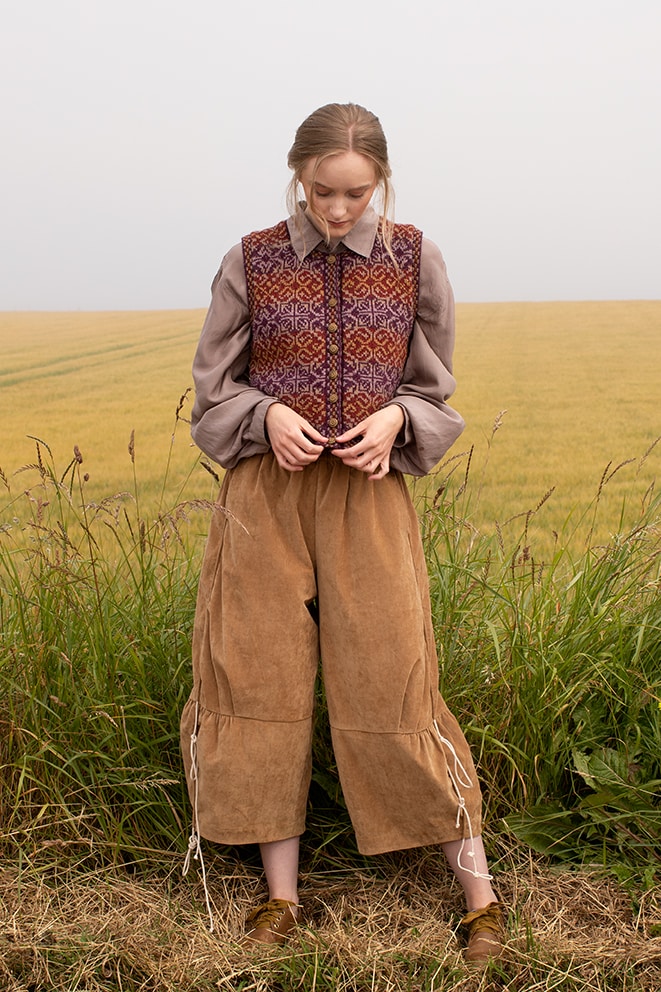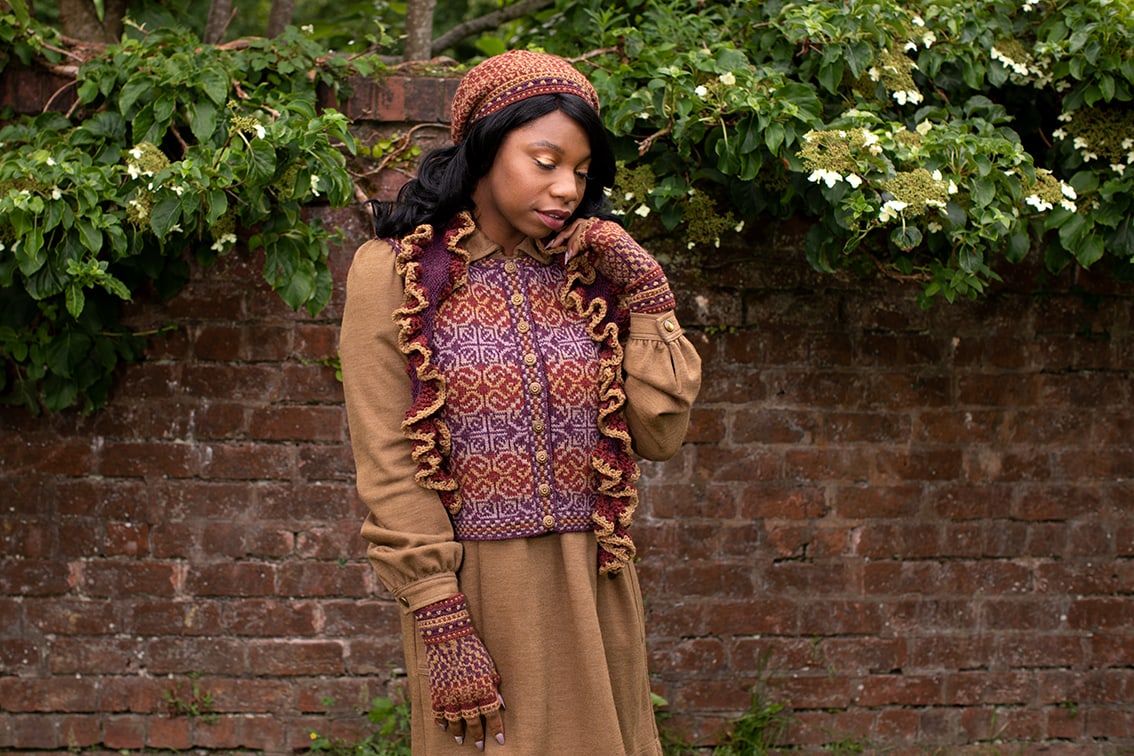 Our Prize Draw is nearing its closing date but you still have time to enter. You can request an entry for any order placed between noon (BST) on the 31st of July and noon (BST) on the 31st of August, so remember to ask for an entry in the message area of your order. If you have placed an order and forgot to enter the draw don't worry; just email us here and we will add you in.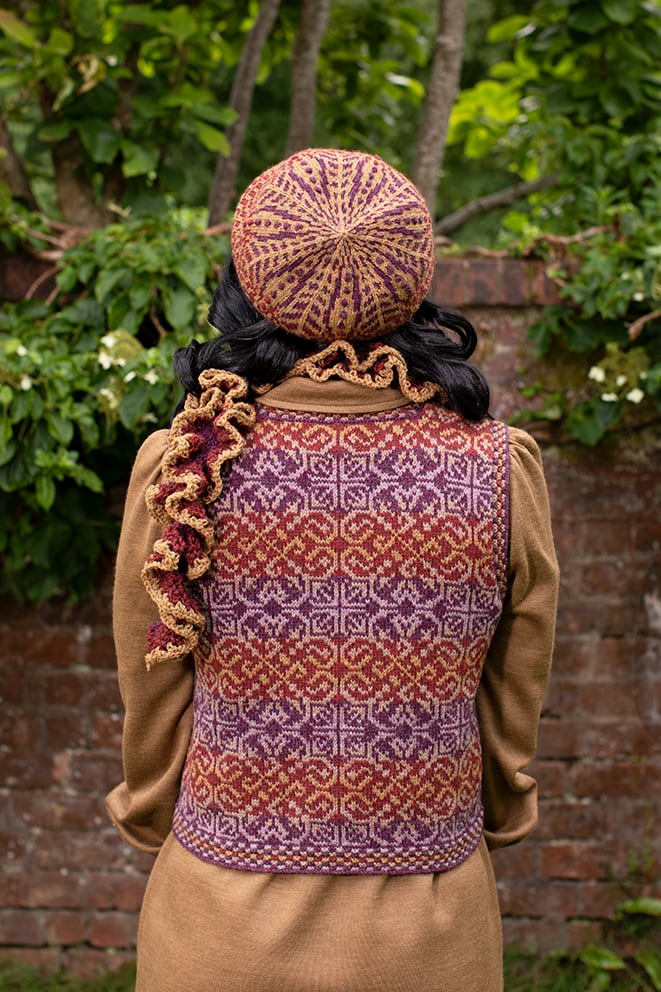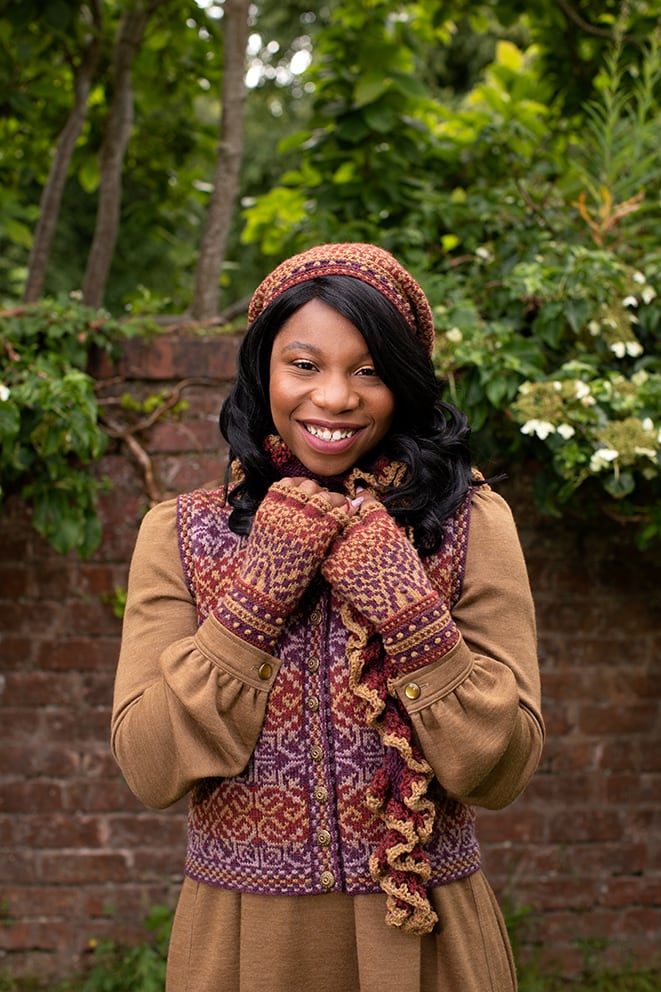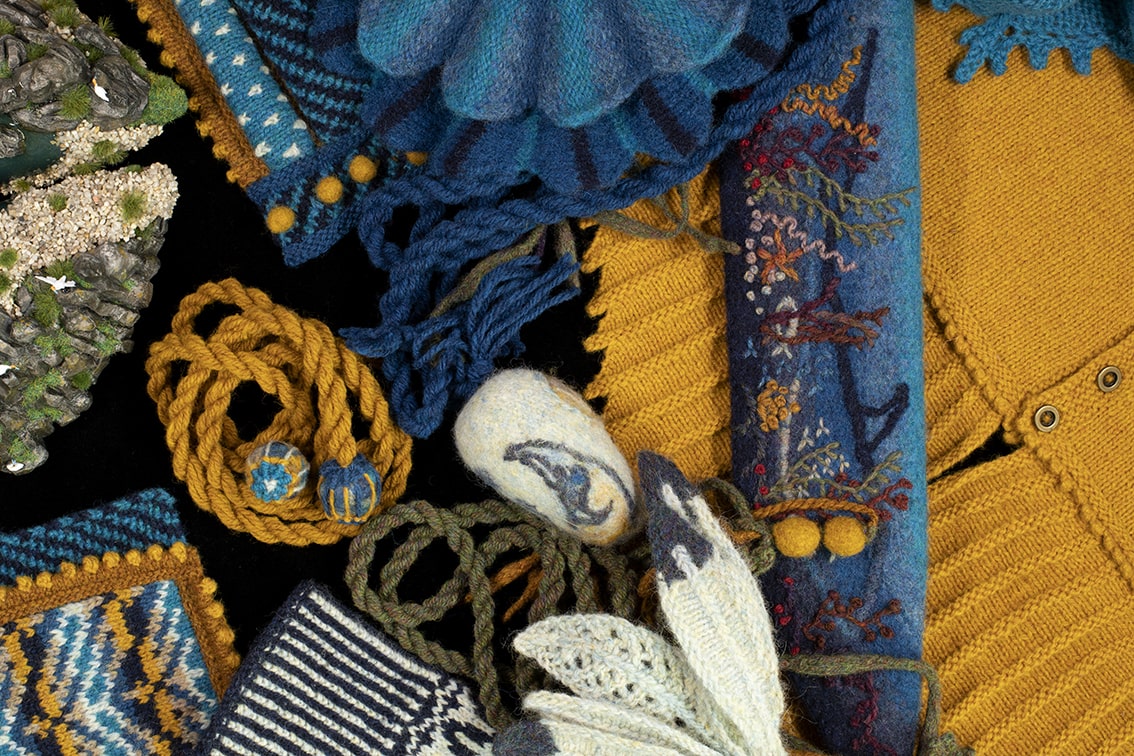 This month we were lucky to have the perfect weather for the first of our Hiort project shoots. This design project has been on hold due to covid, but I am very happy to be immersed in designing and making for this concept once again. We are starting with the Queen of the Waves character, who has an intricate, layered wardrobe of garments that can work as single pieces or all together. It was wonderful to see the first outfit come together perfectly, and I will be working on the final garments for this set over the coming months. I hope to be able to introduce you to the completed Queen of the Waves in Autumn 2022.
In addition you can see the first shoot with a new Jane Seymour in Whin, Golden Plover, Driftwood, Sundew, Spindrift and Mountain Hare, which we showed as a garment in progress earlier this year. We went out to the golden fields of Fife and styled it playfully with a floral blouse and dungarees, though it would look striking in any setting. You can also see it alongside the original Jane Seymour, showing what a difference your colour choices makes with this elaborate design. Click here for the Jane Seymour.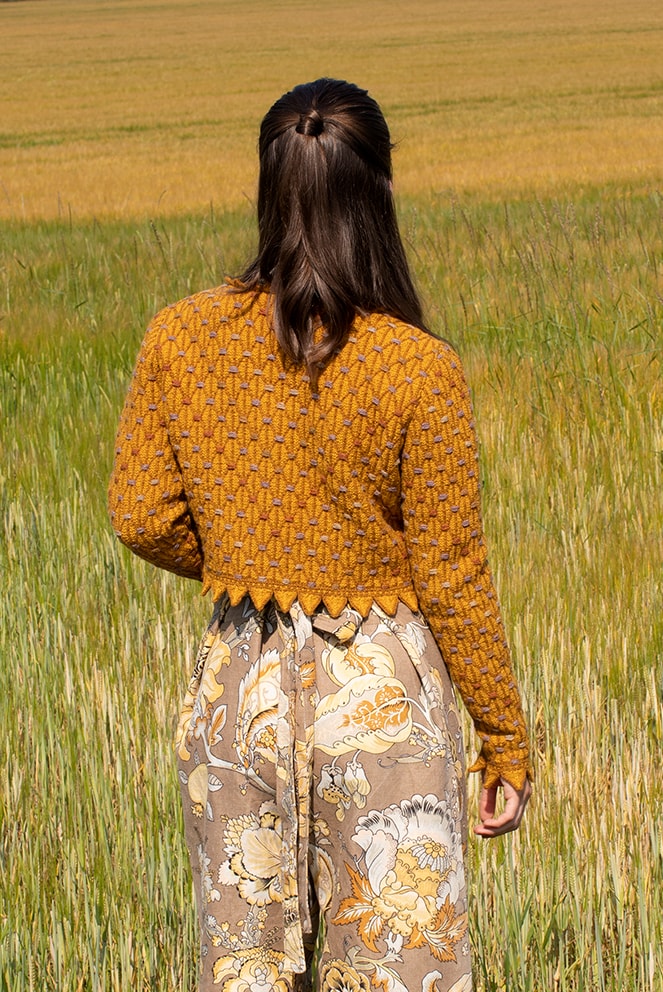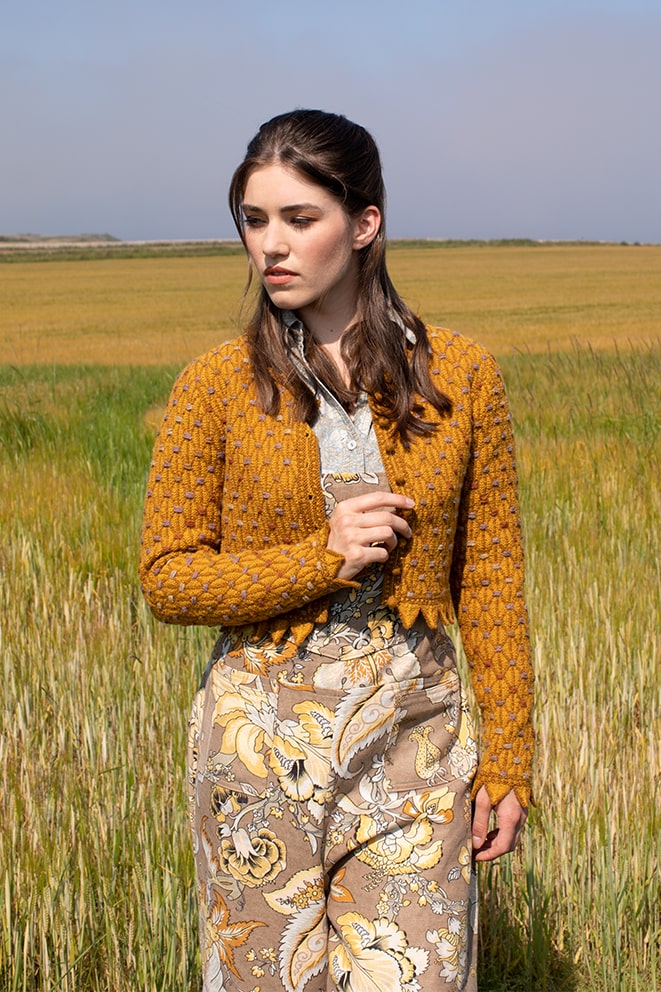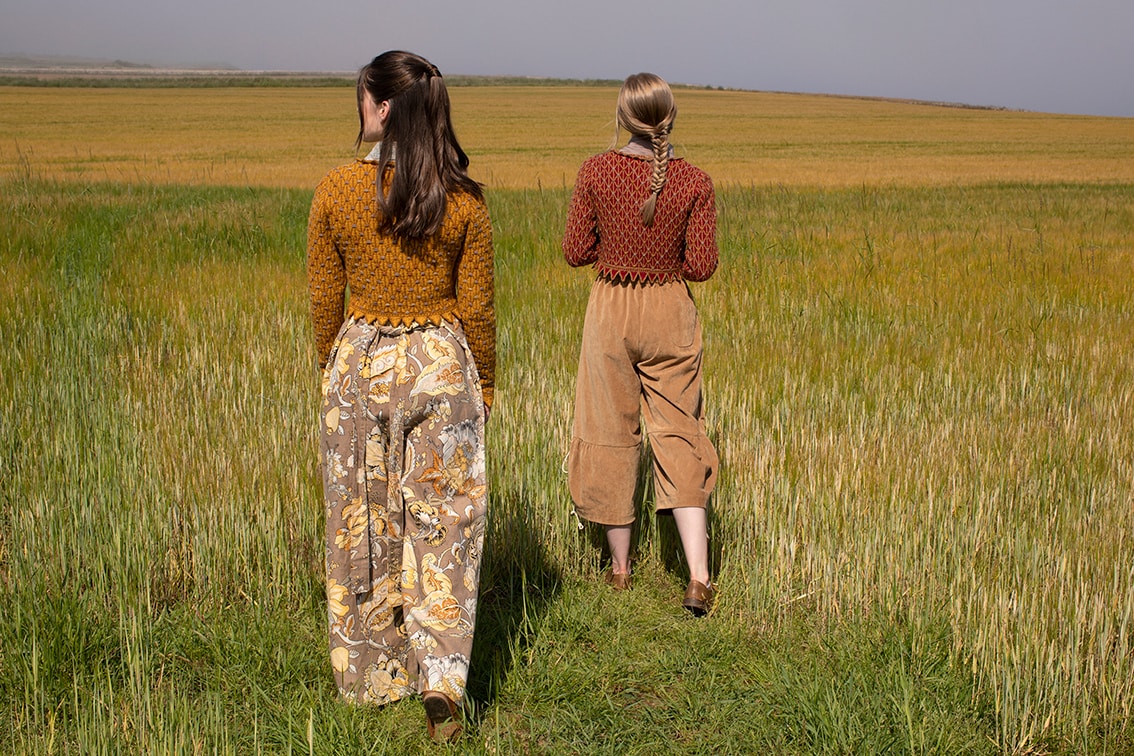 We have added a Work in Progress page to our Tutorials section. If you are trying a technique for the first time it can be hard to visualise how a garment will look on the needles, especially for stranded and steeked projects, which draw in at the neckline until cut. This page shows a variety of designs both during the making process and as finished garments. For those who are more familiar with the process it is an opportunity to see what we are currently working on.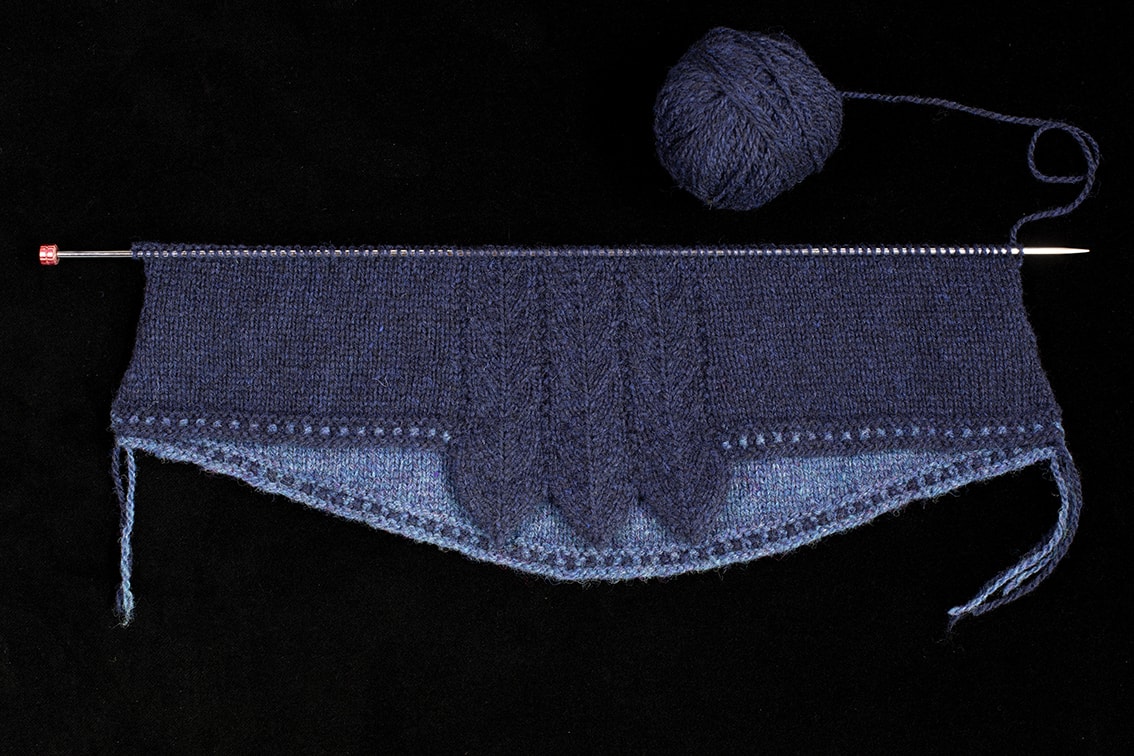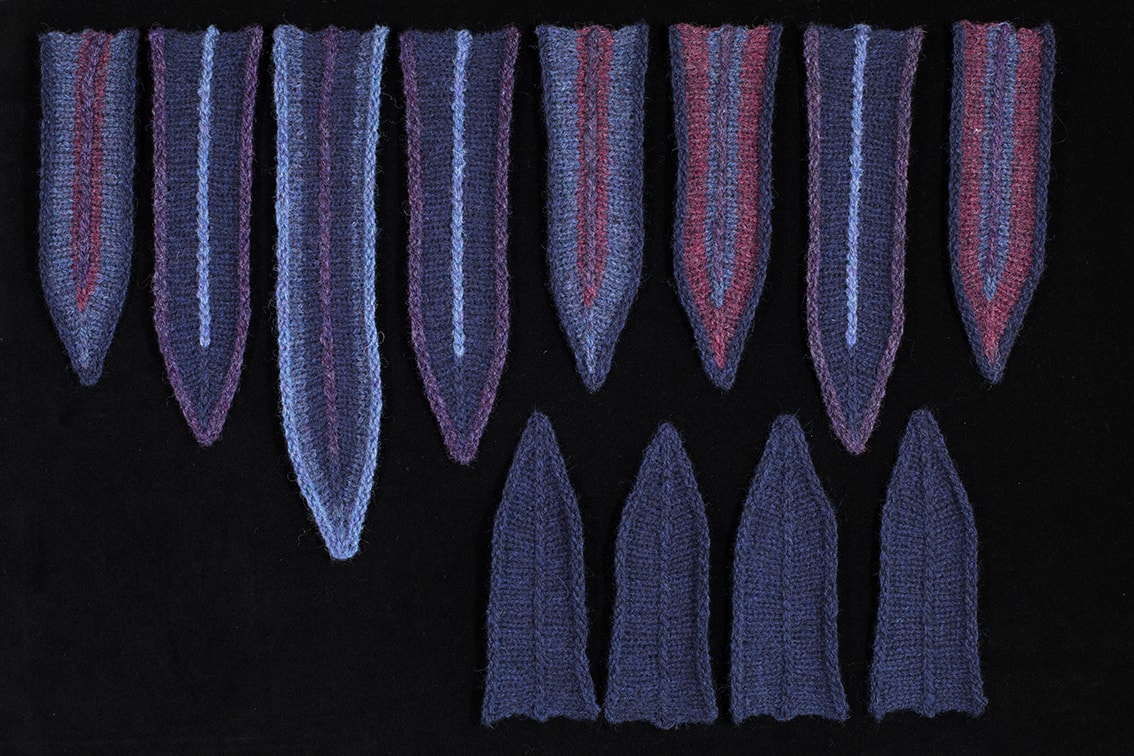 In addition to the Queen of the Waves pieces I am making a Lapwing Pullover in Raven colours of Kelpie and Shearwater. Jade has a background project of a matching Lapwing Collar, mainly in Kelpie but with touches of Storm Petrel, Limpet, Erica and Shearwater. We aim to photograph these together when they are both completed. Jade is also making a Polaris Cardigan, which is inspired by my Norway design. This fresh cardigan is being made in Kittiwake and Shearwater with an accent colour of Sea Anemone. When it is finished and photographed it will be available in your own choice of colour combination.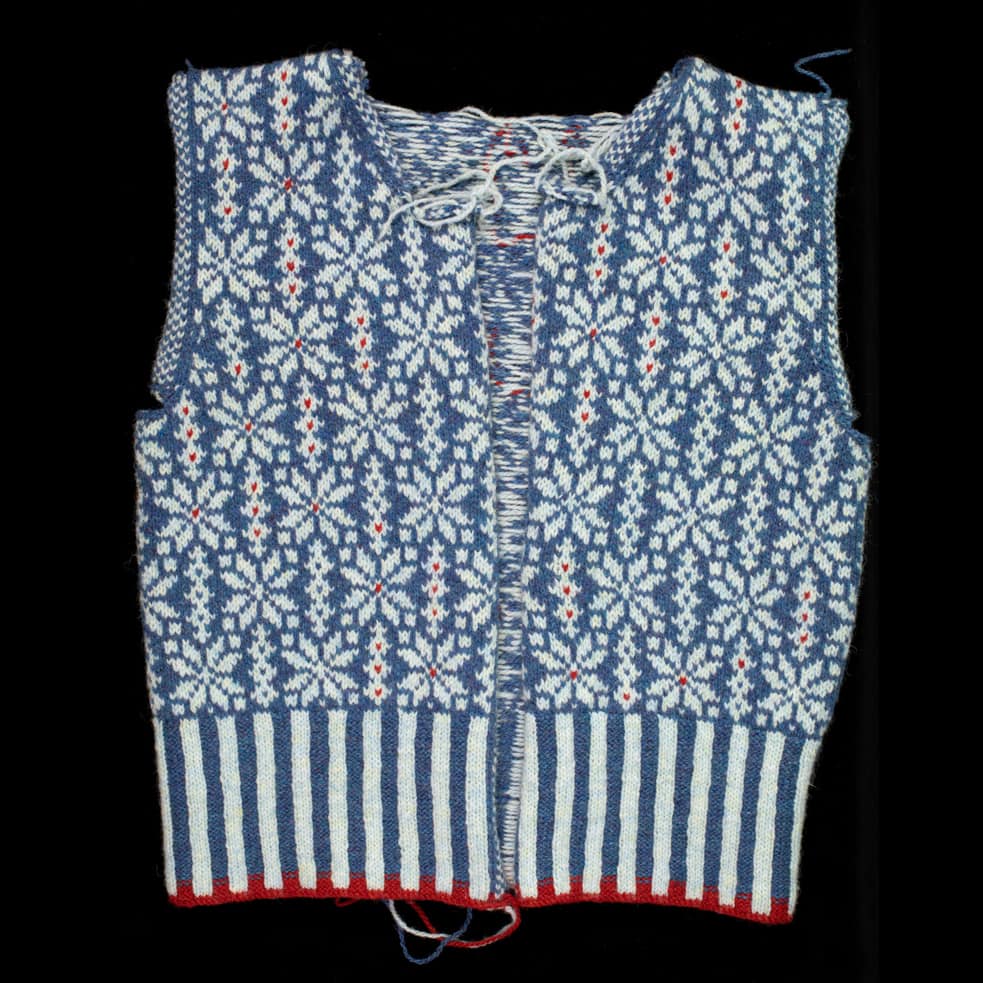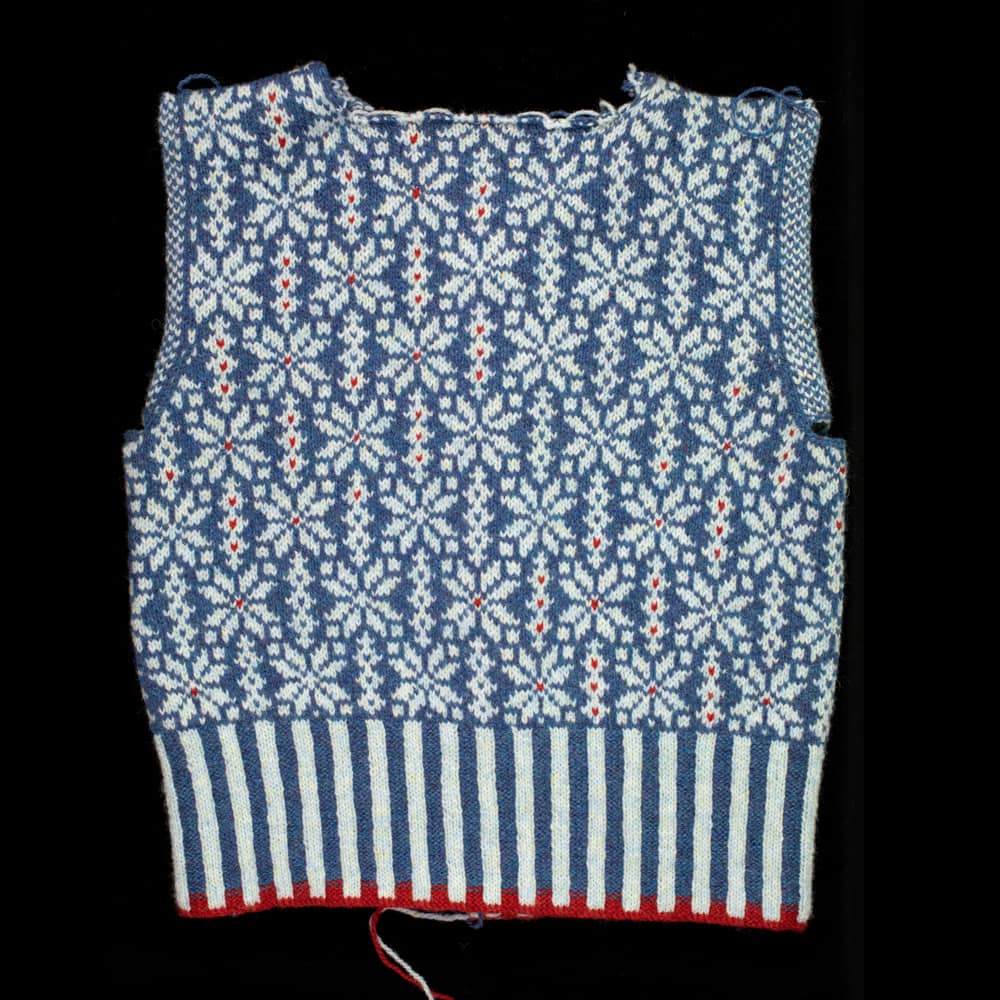 We will be back next month with more design and colour to brighten up your Autumn.
Happy Knitting,
Alice