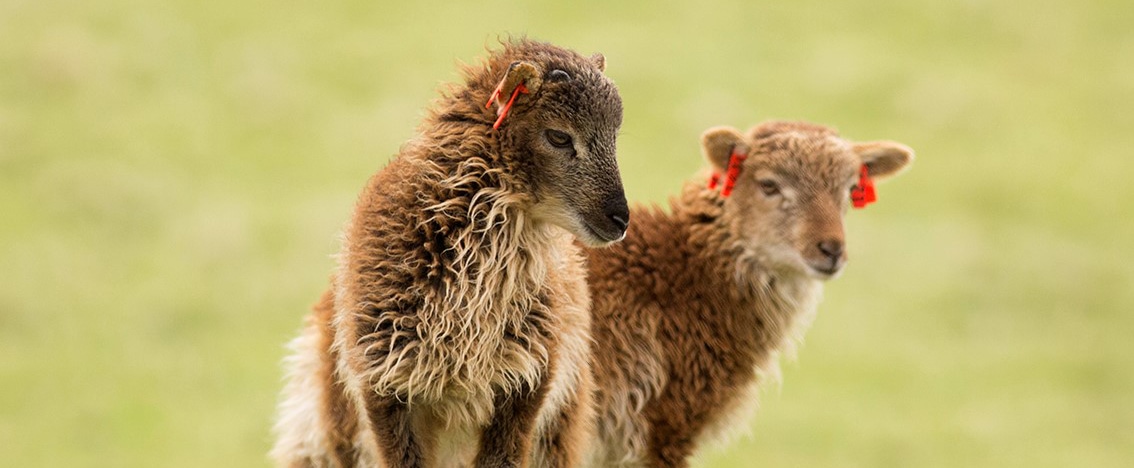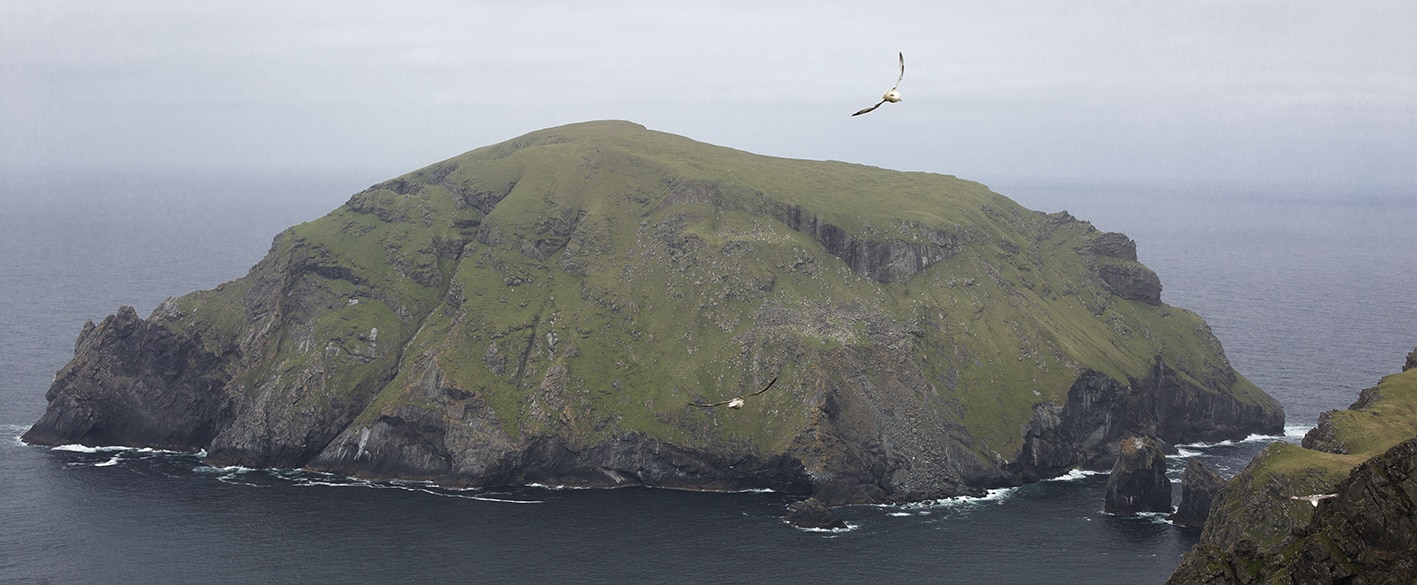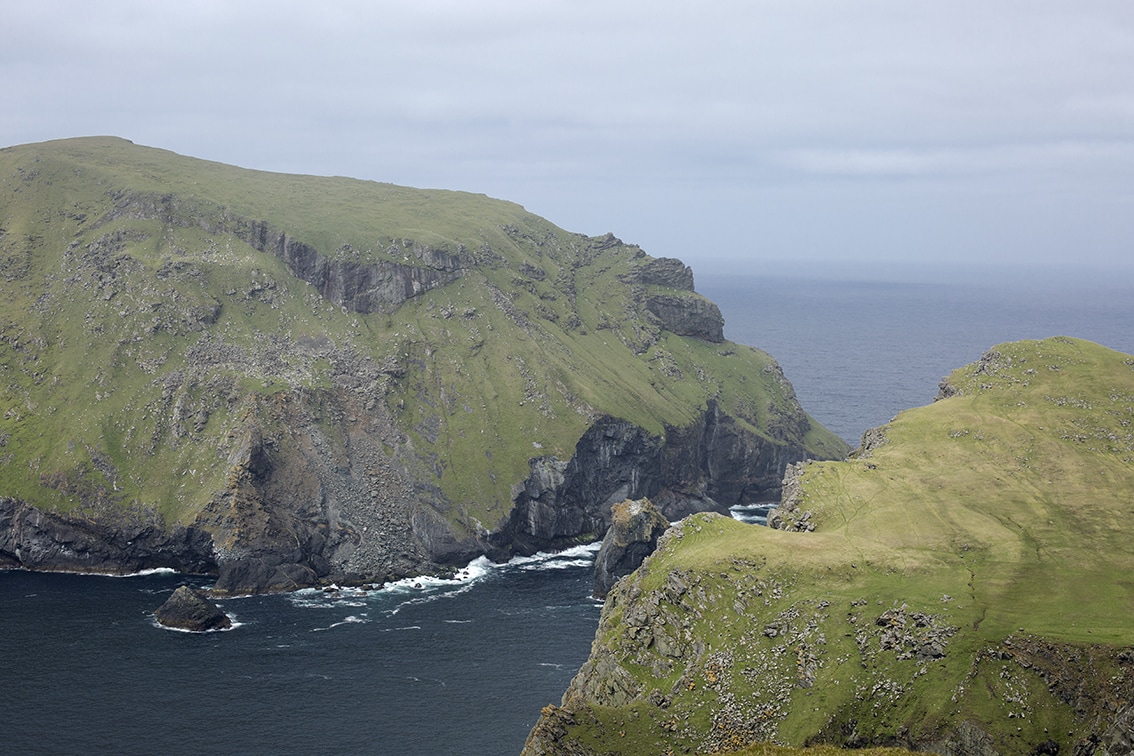 Soay sheep are an ancient breed. It is immediately obvious that they are quite different from modern domestic sheep – they are about one third of the size, with adult females weighing around 24kg and males weighing around 38kg. They resemble gazelles more than they do sheep, and one only has to look at their native environment to see why this is so. They are fine-boned, nimble and extraordinarily hardy – essential qualities for survival on the Hiort archipelago. Their record is proven over millennia, having lived on their native island of Sòdhaigh (Soay) since possibly Neolithic times but at least since the Bronze Age. Their capacity for survival can only be truly appreciated when you see Soay – the outmost of the outmost isles. Its 240 acres rise like a fortress up to a height of 340 metres above the Atlantic Ocean. It is separated from the north-west tip of Hirta by a narrow channel from which perpendicular sea stacks soar, laying emphaisis on the vertiginous nature of these cliff-girt islands.
It is possible to see the sheep on Soay through a telescope from the north-west tip of Hirta, especially when the weather is coming from the north and the sheep are grazing on the south-facing side. The only possible landing point, which the native St Kildans used of old, has recently been obliterated by a rockfall. Thus, Soay and its present population of sheep are now well and truly out of reach.

But a unique and fascinating connection with humans has been forged through the thriving flock established on the main island of Hirta in 1932, where they live wild like their counterparts on Soay but are also the subjects of ground-breaking scientific research. To read more about the Soay Sheep click the links below.