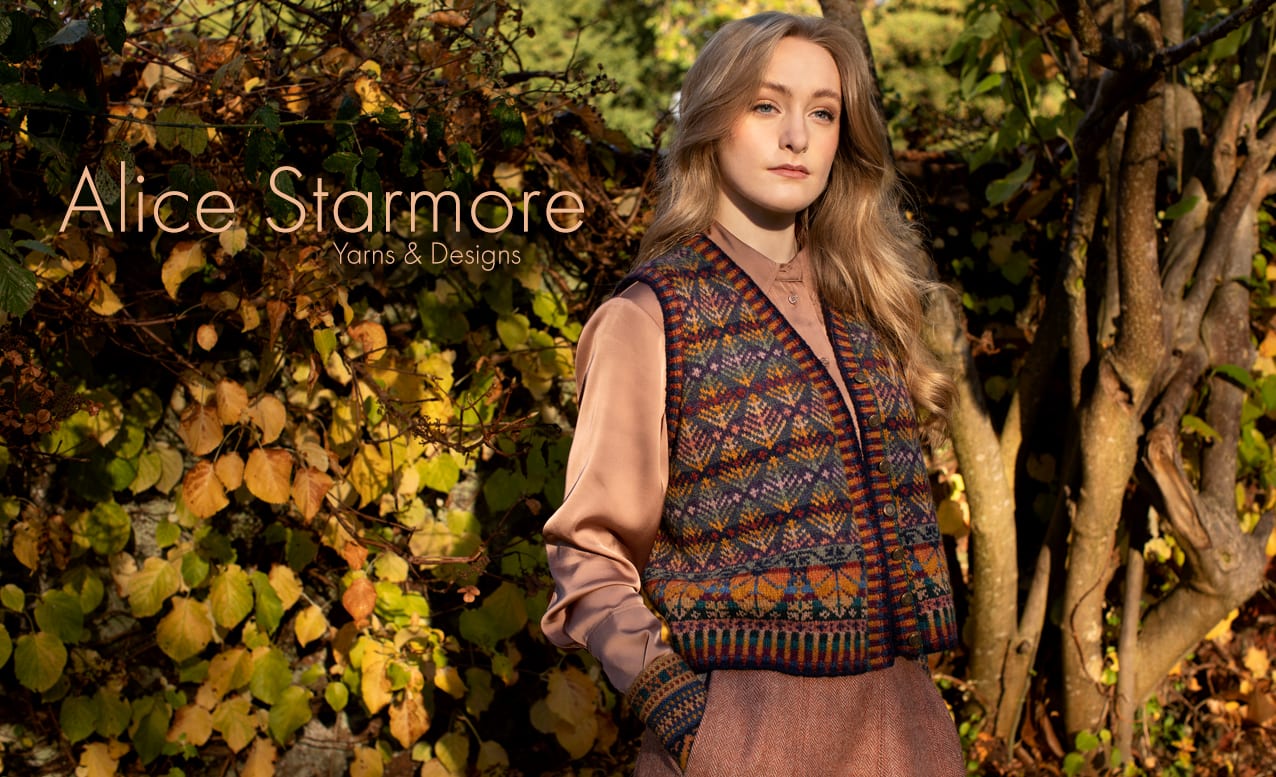 Dear Knitter,
Over the past three months I have been busy working on a new Stranded Knitting with Steeks Video Tutorial, which I am happy to say is now available on our website. You will find 1 hour and 28 minutes worth of detailed videos, covering everything you need to know to make one of our stranded designs including knitting, cutting and finishing steeks. This addition means that our Free Video Tutorials now provide a great foundation for anyone learning to knit or looking to improve their technique. As you can imagine, creating these stranded tutorials took considerably longer than knitting the garment, but it was time well spent it  in order to provide a comprehensive class so that all knitters can learn this useful and very enjoyable technique. Click here to watch the new tutorial.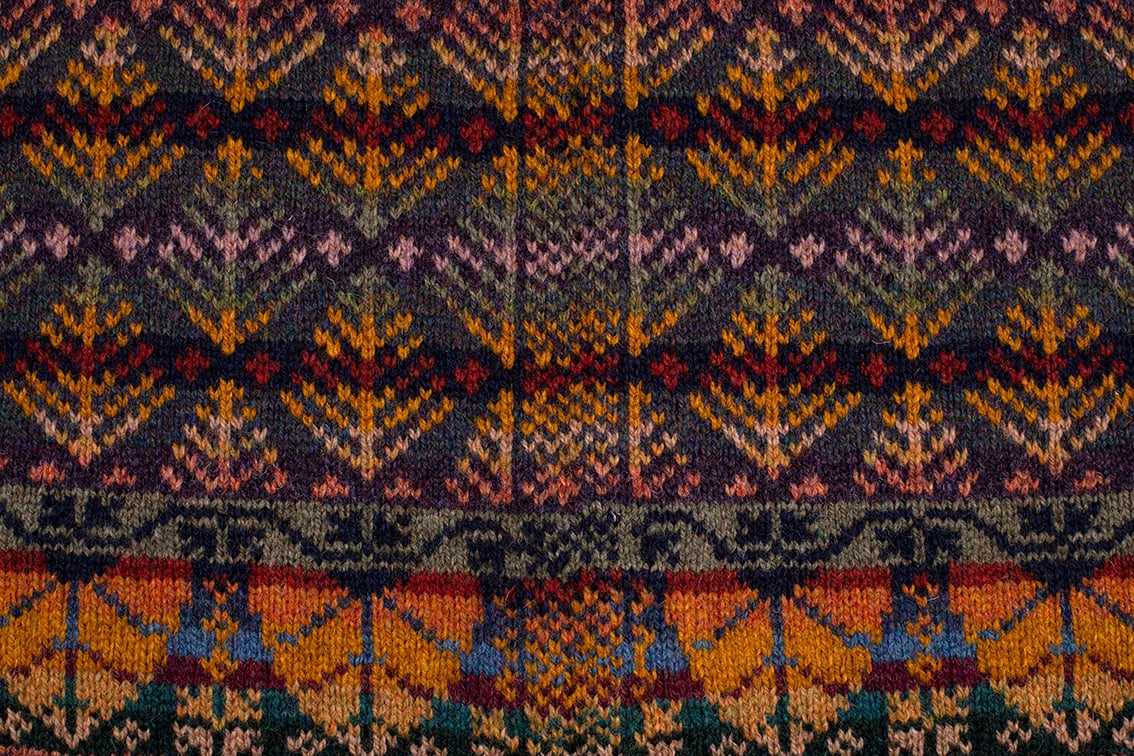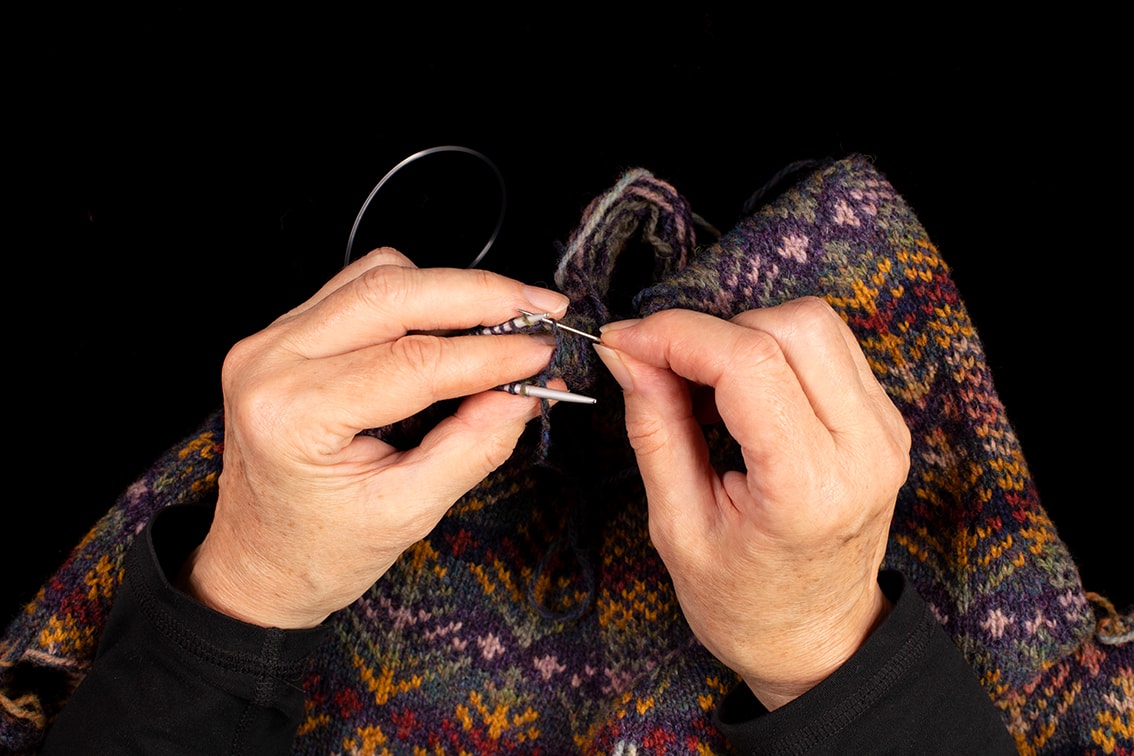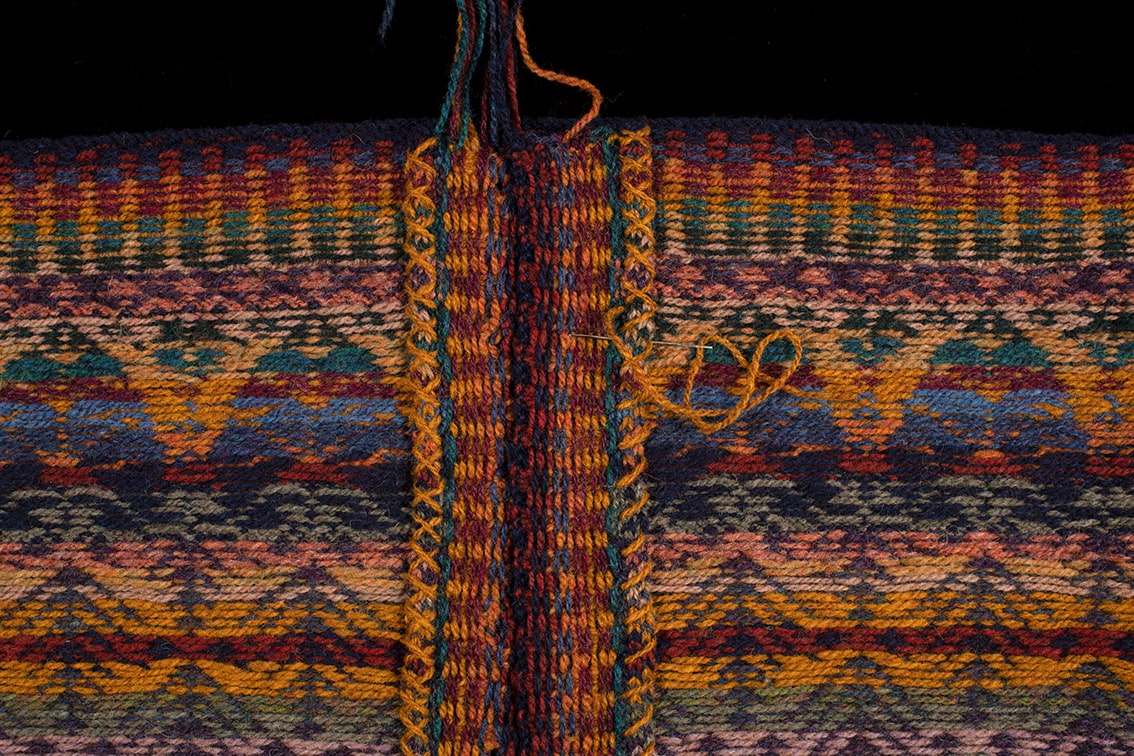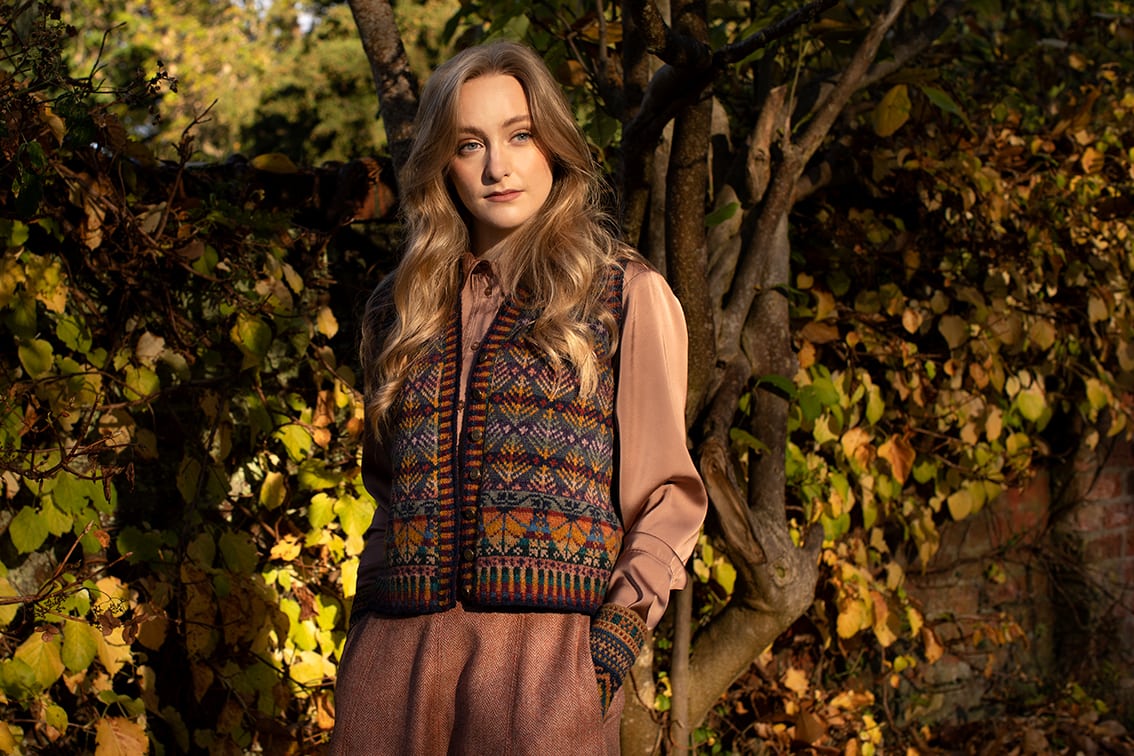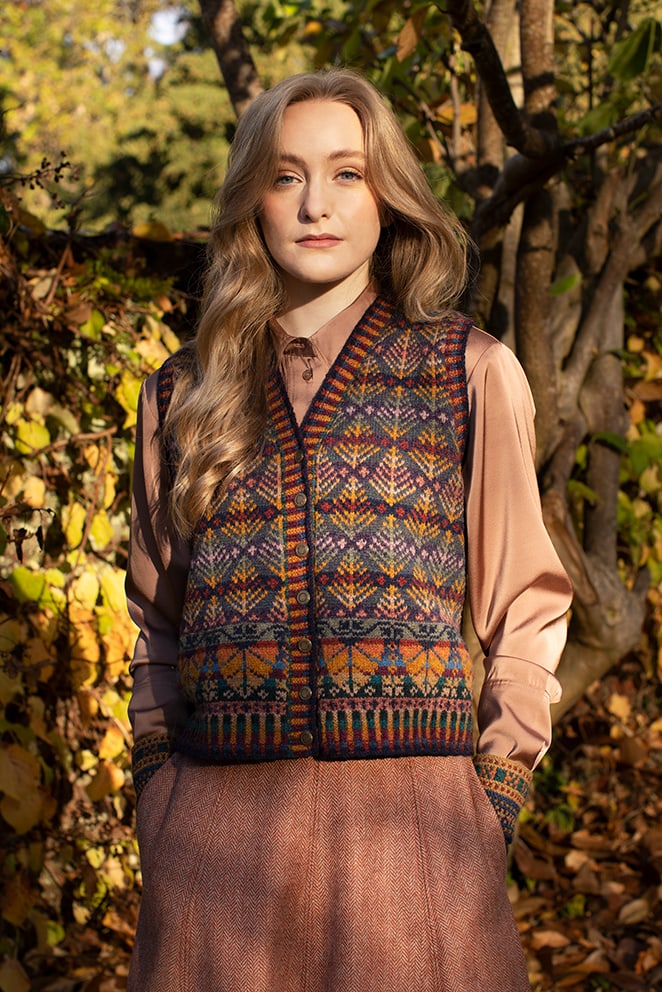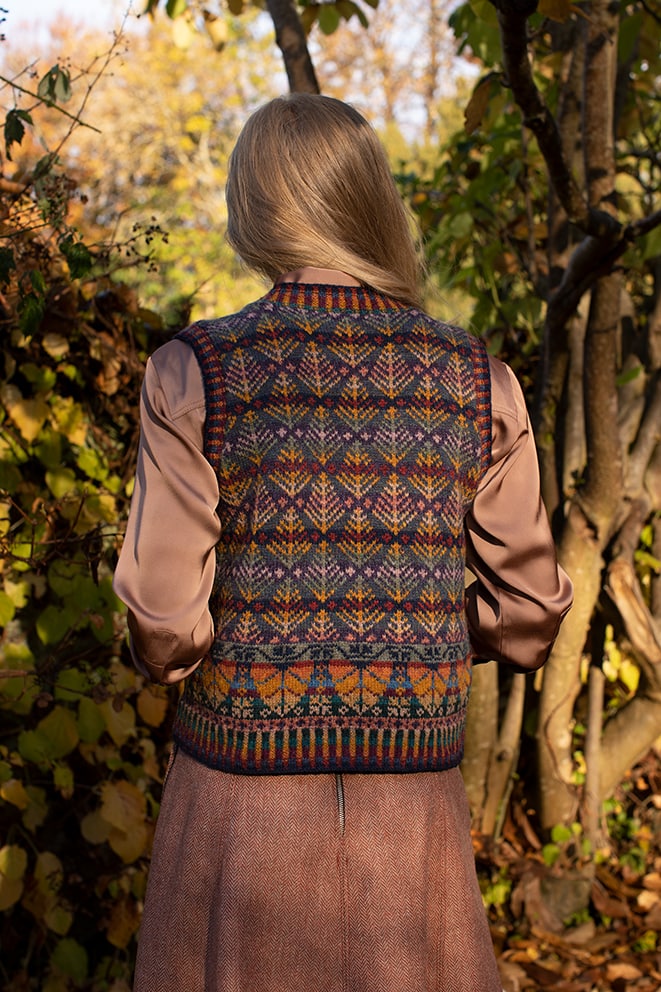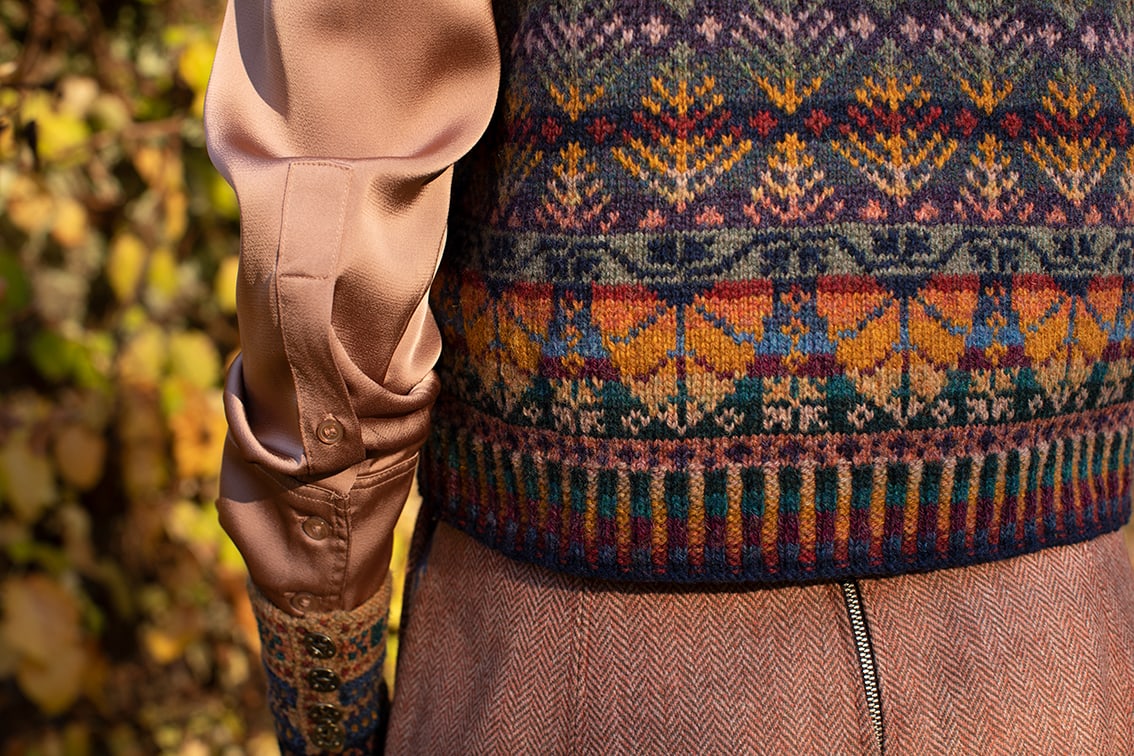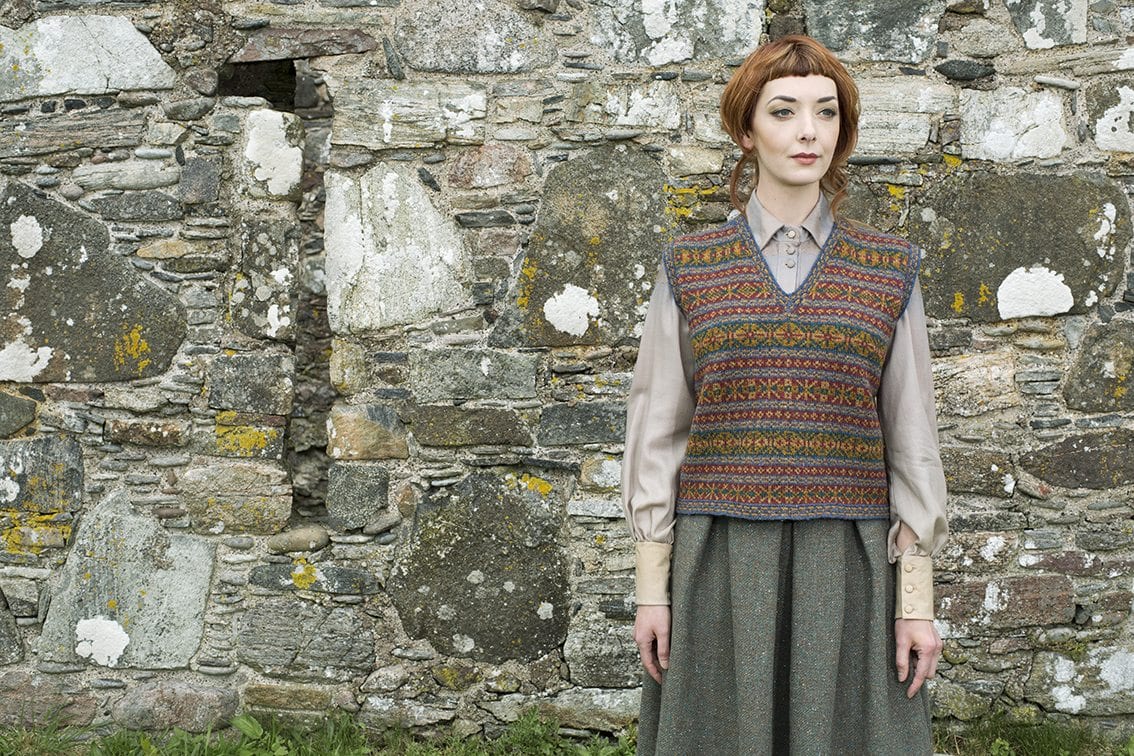 We have another vest also making a return appearance. The Roscalie patterncard kit is back in stock now that we have our new dyelots of Lapwing and Storm Petrel Hebridean 2 Ply. We also have new patterncards for our Grant Avenue, so that has also become available again.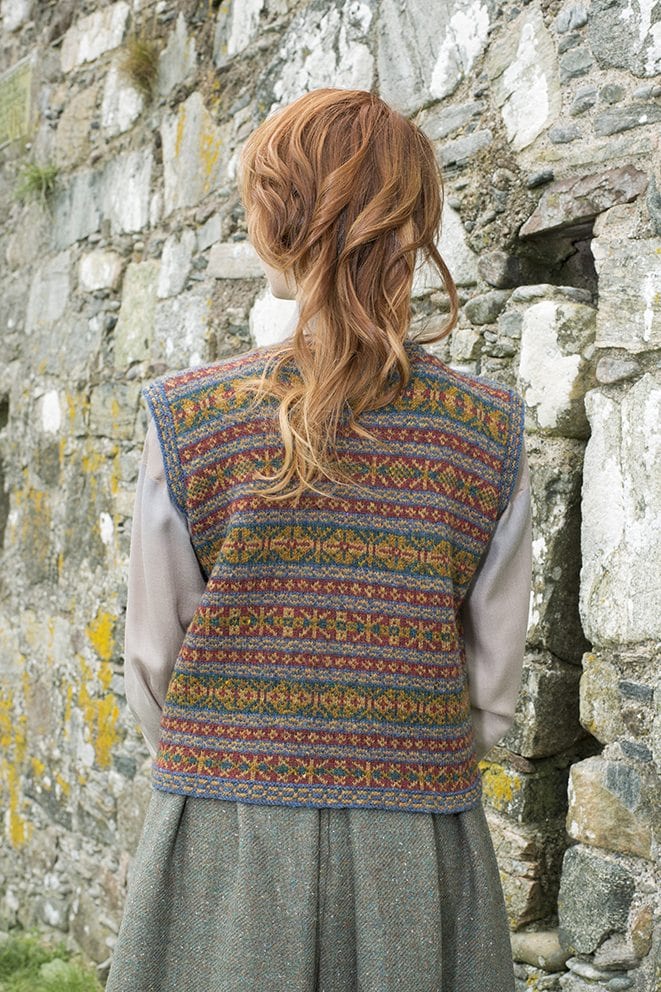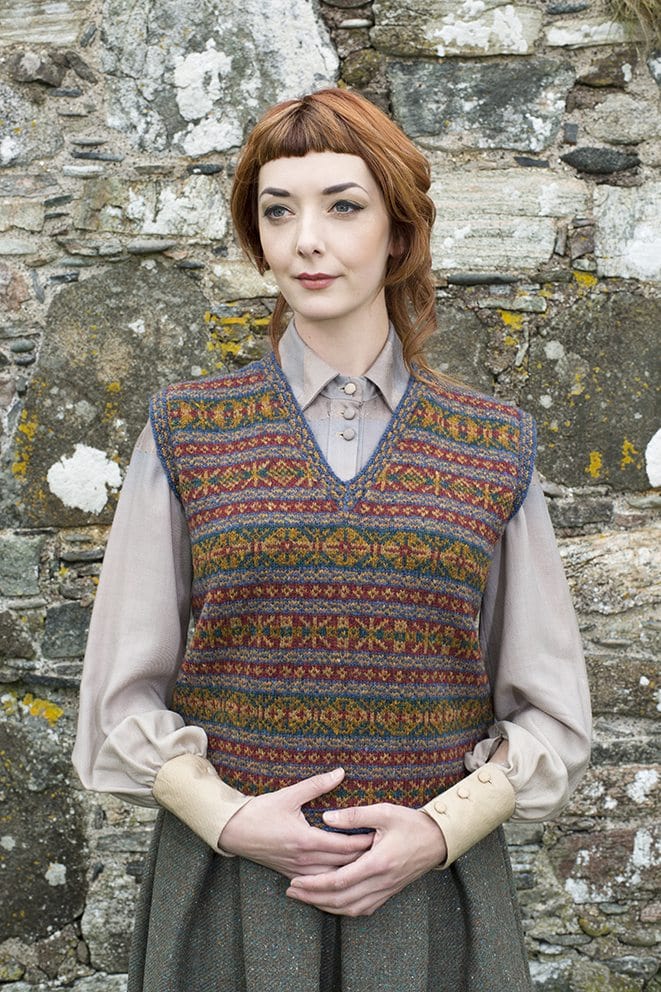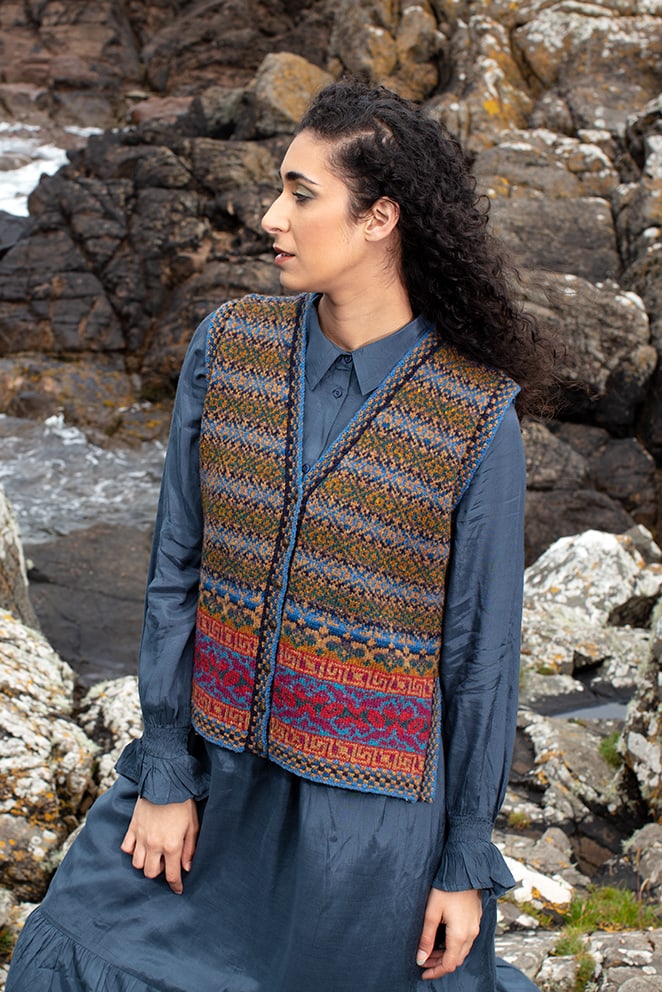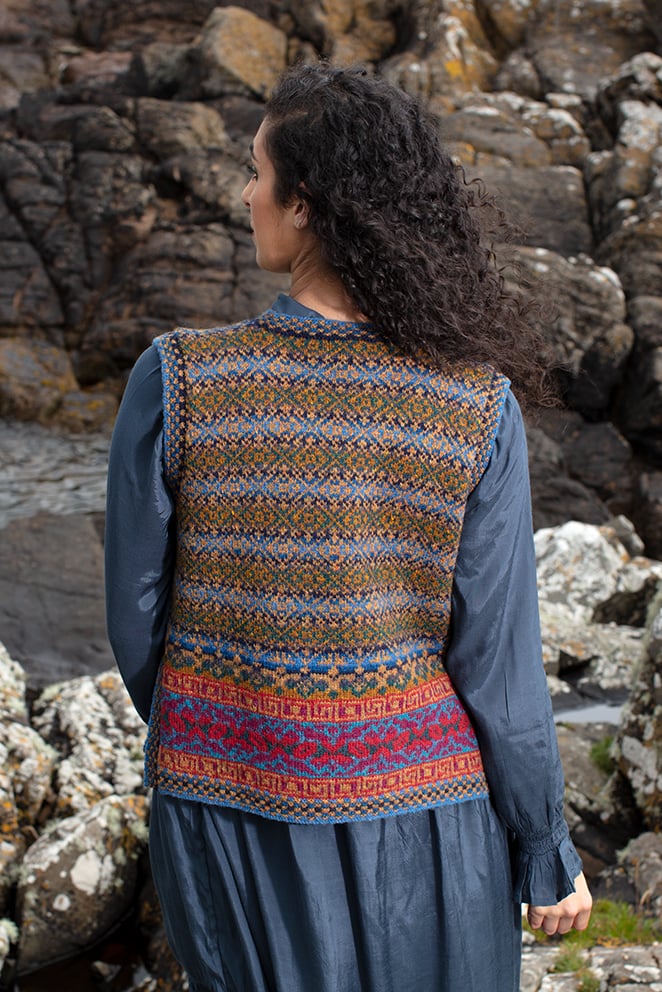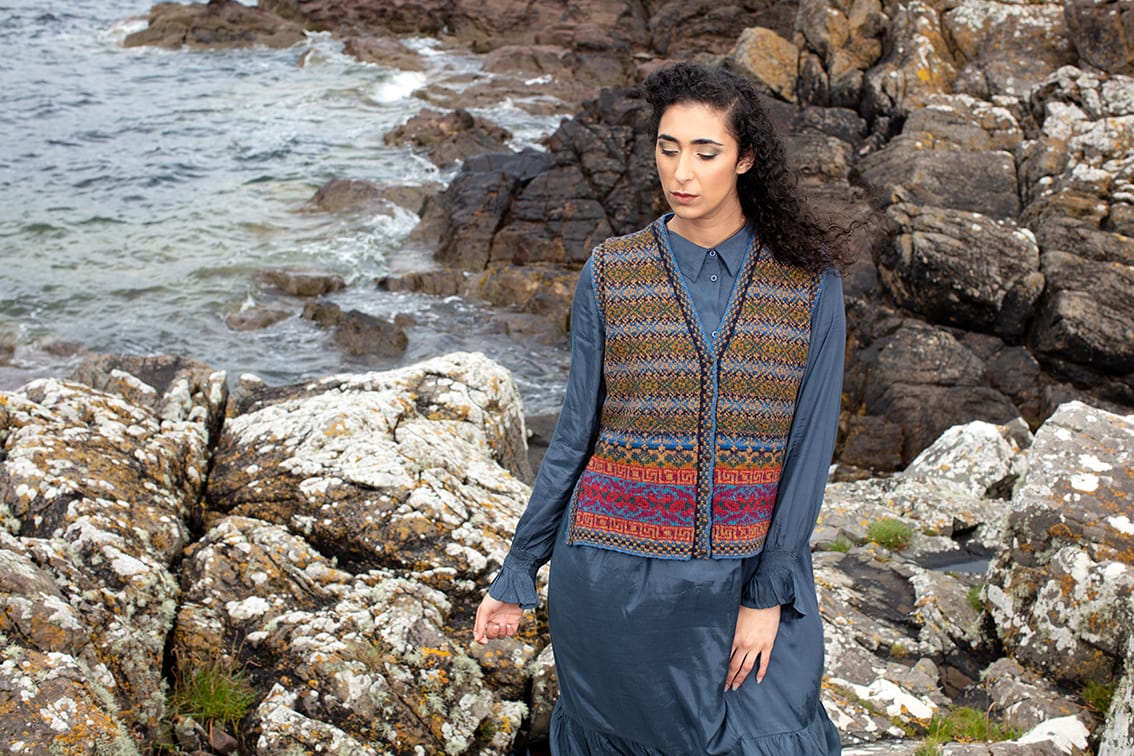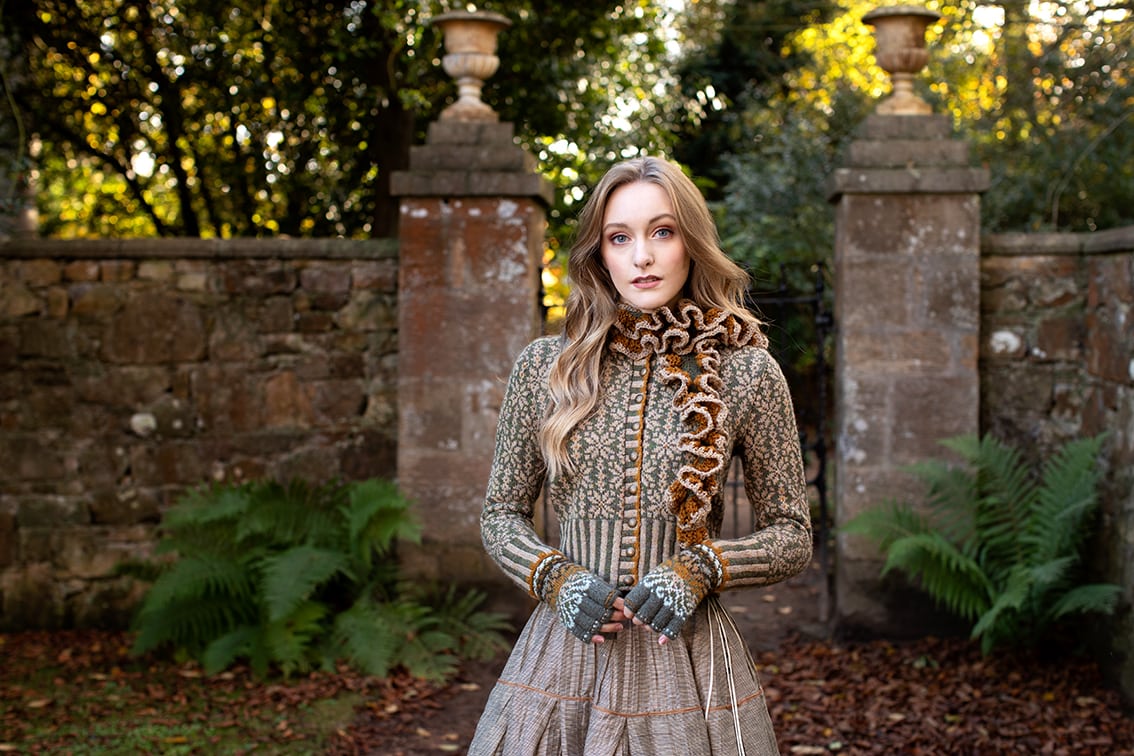 Despite some stormy and wintry weather we have managed to get some lovely shoots done, and you will start to see images from those appearing on the website over the coming months. Here are some of the results from a shoot at the beautiful Cambo Gardens in Fife. You can see the Polaris in Spindrift, Machair and Golden Plover with a matching Briodag Scarf. Due to unexpectedly high demand we are currently out of stock of the Polaris, but we are expecting new patterncards to arrive this week.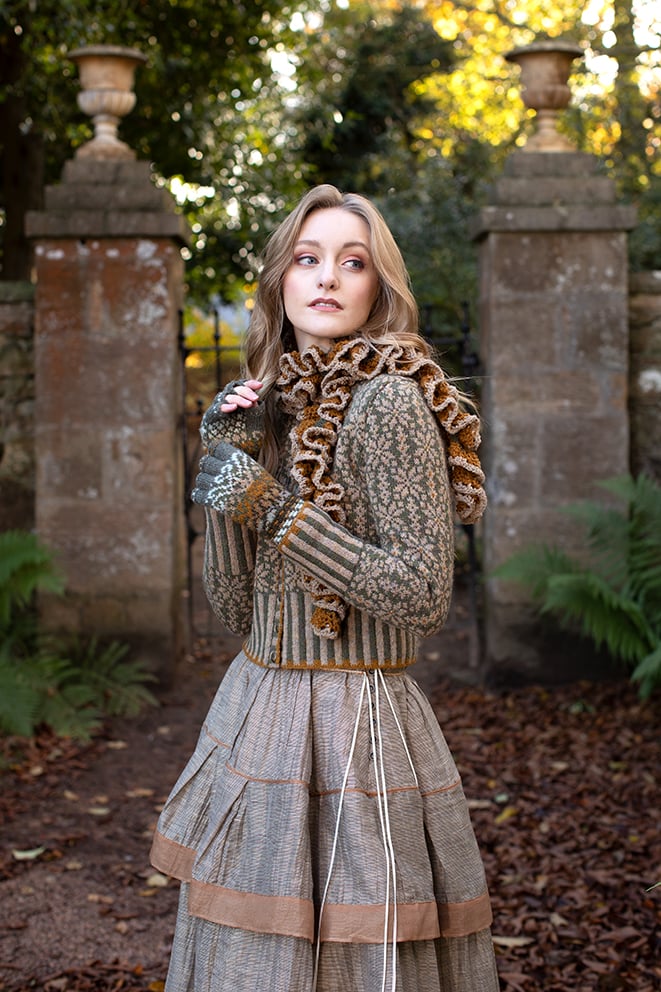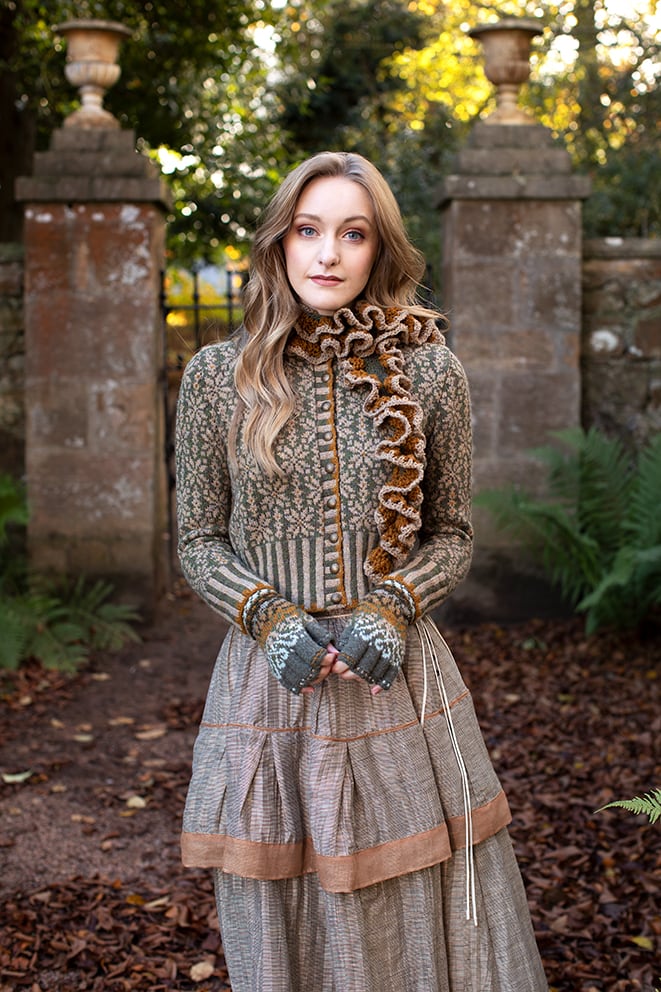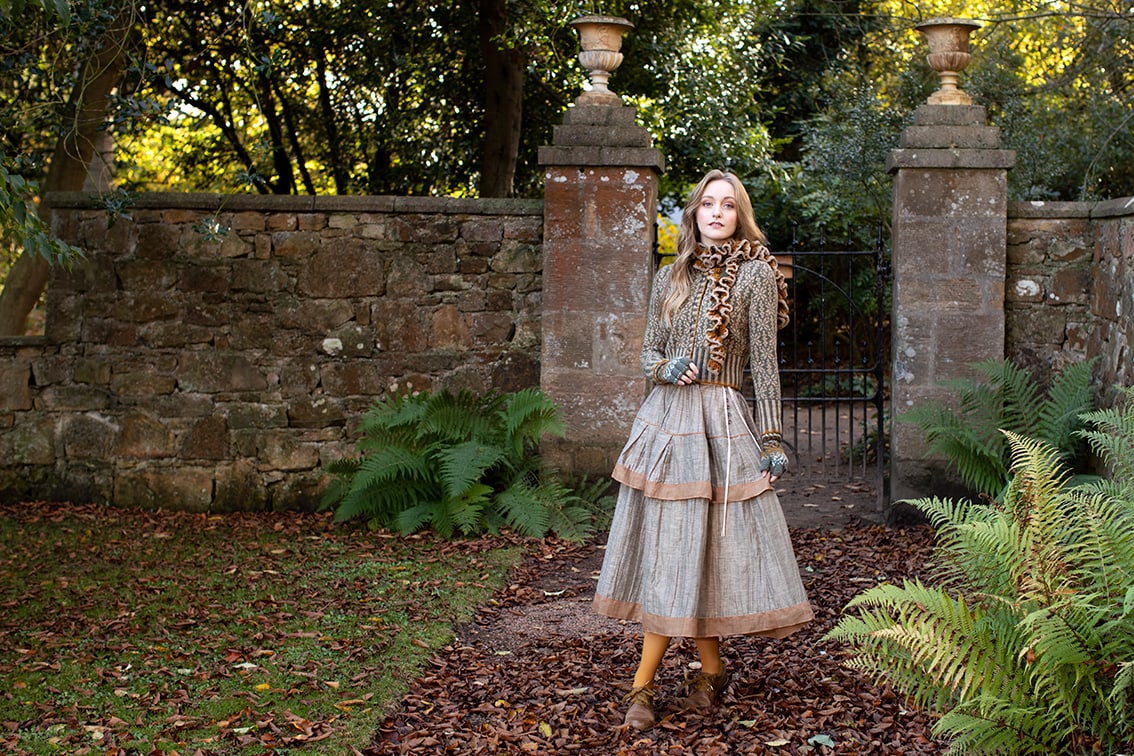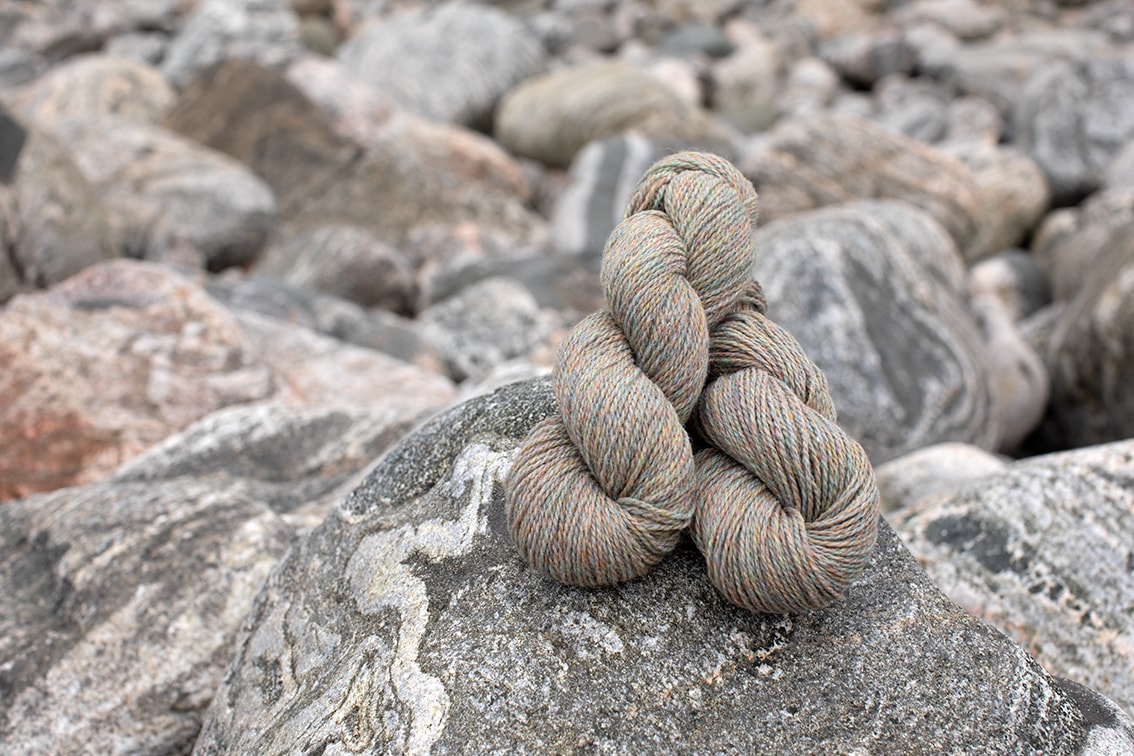 Some beautiful new still life images from earlier this Autumn are now up on the website along with some of our beautiful Hebridean 2 Ply colours showcased on the moors, hills and shoreline of Lewis and Harris.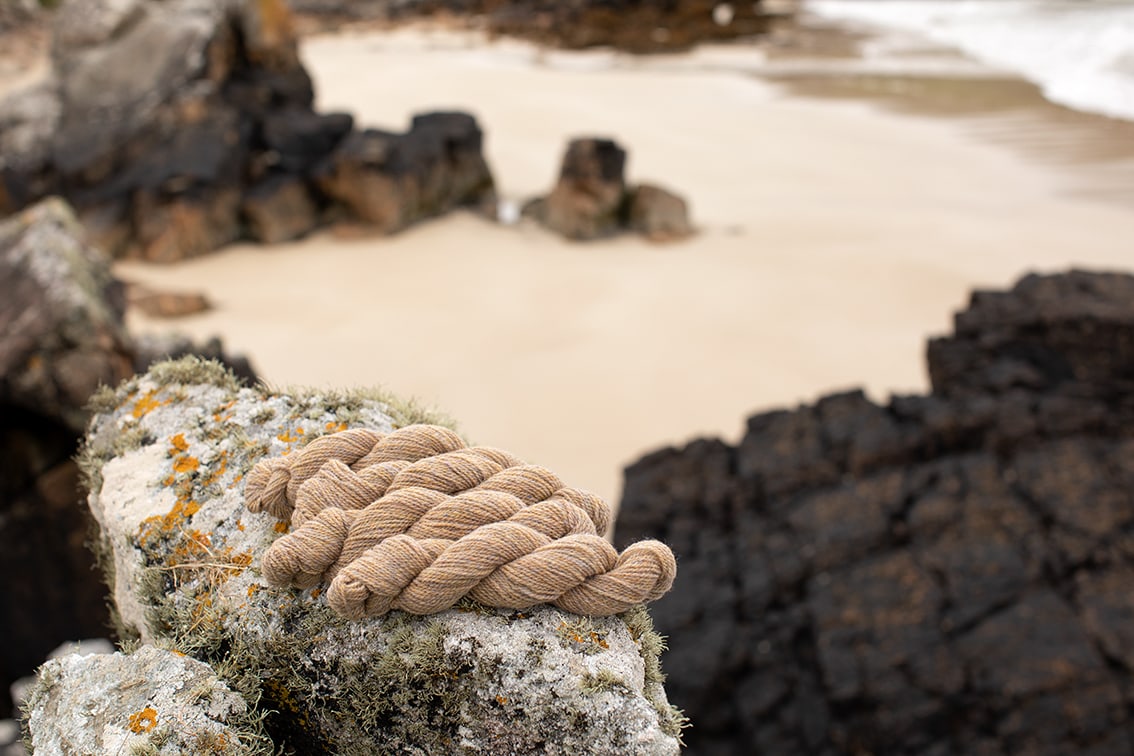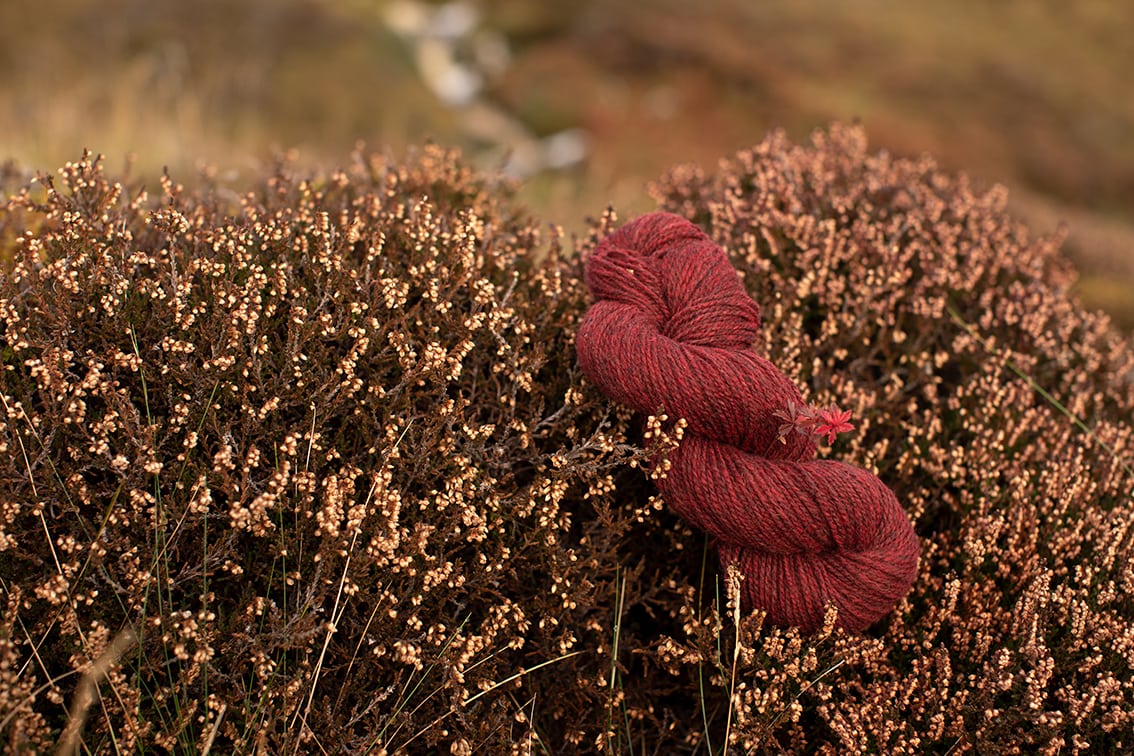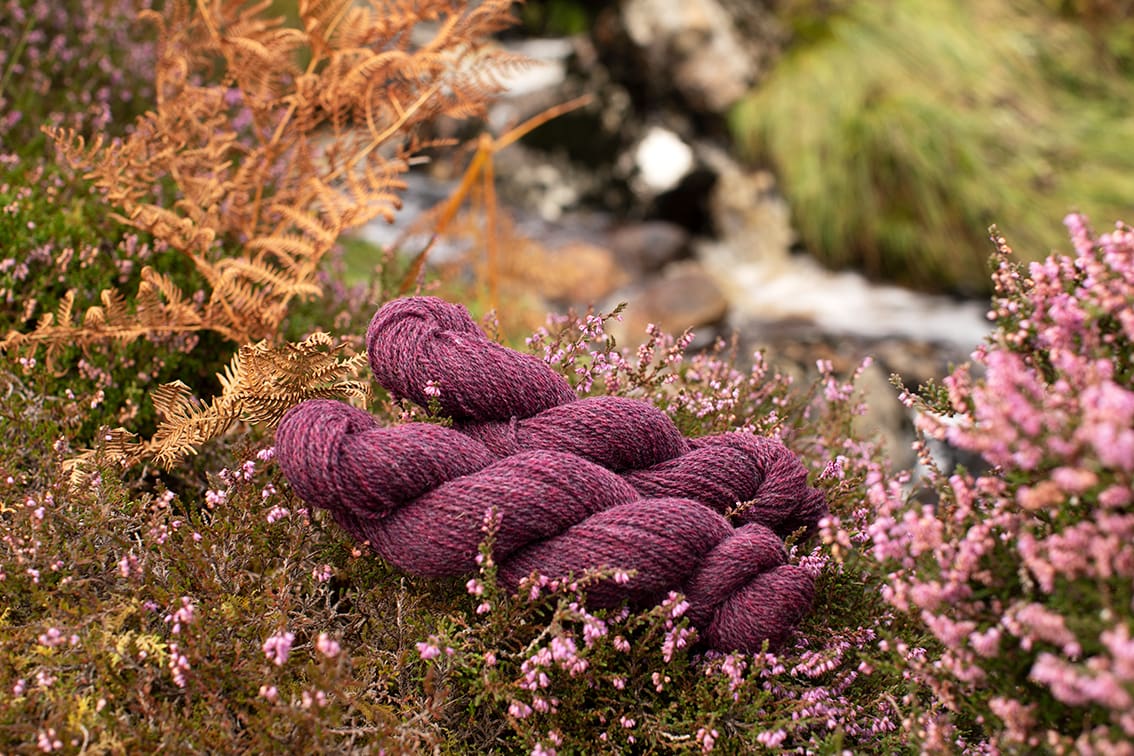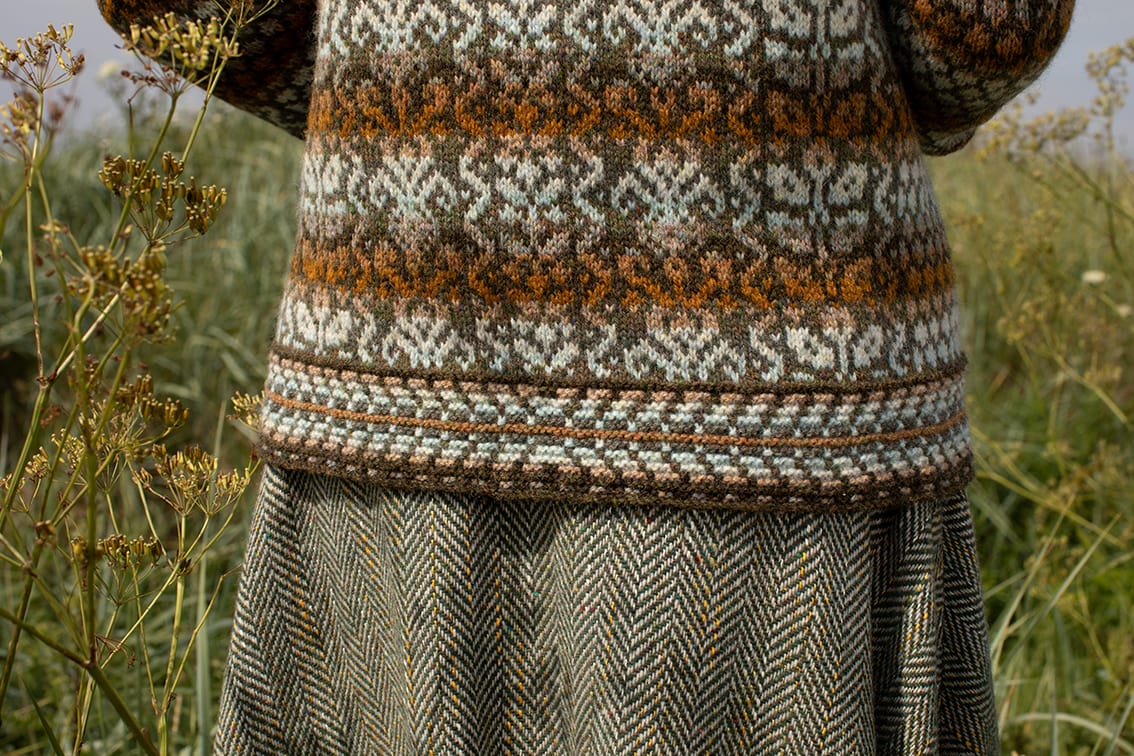 It is getting toward the end of the year and we will be taking our Xmas holiday between midday on the 21st of December and midday on the 5th of January. During that time the website will be closed to orders but you will still be able to browse, read and view, and we will be answering order related emails. All orders placed up until midday on the 21st will be dispatched before Xmas.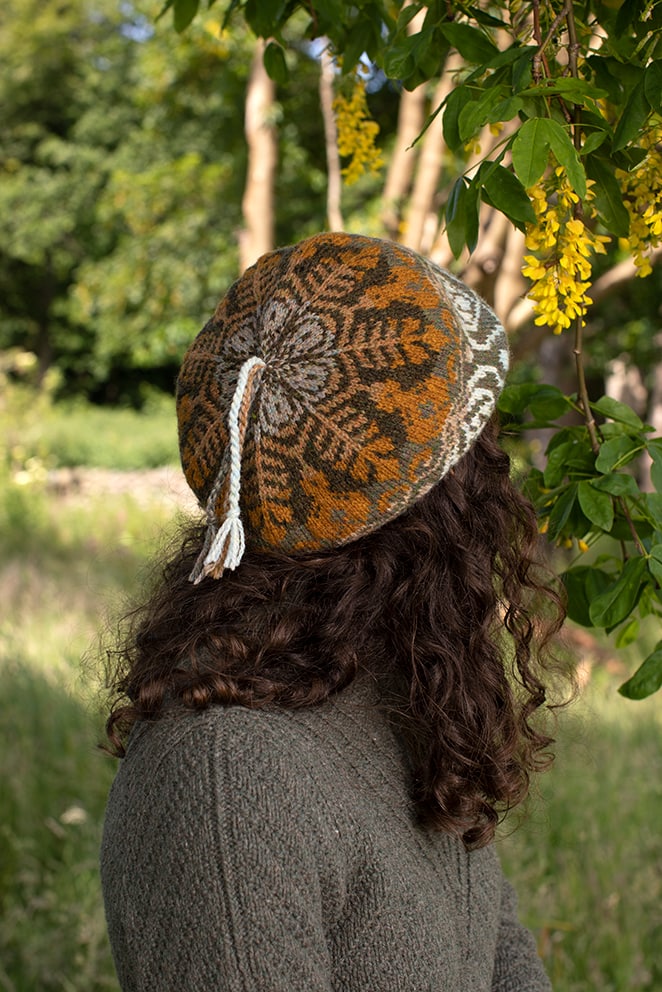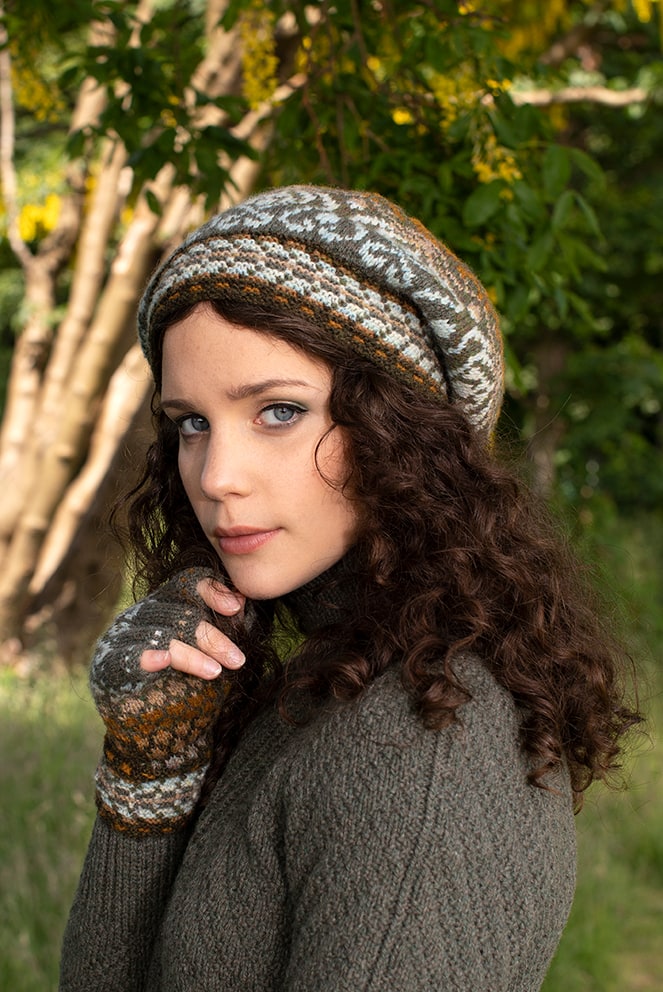 There are however still a few weeks to go before then, and before we take our holiday there will be an appearance from the White Jacobite Rose Jacket and Hat Set patterncard kits, so keep your eye on the website in December.
Happy knitting,
Alice