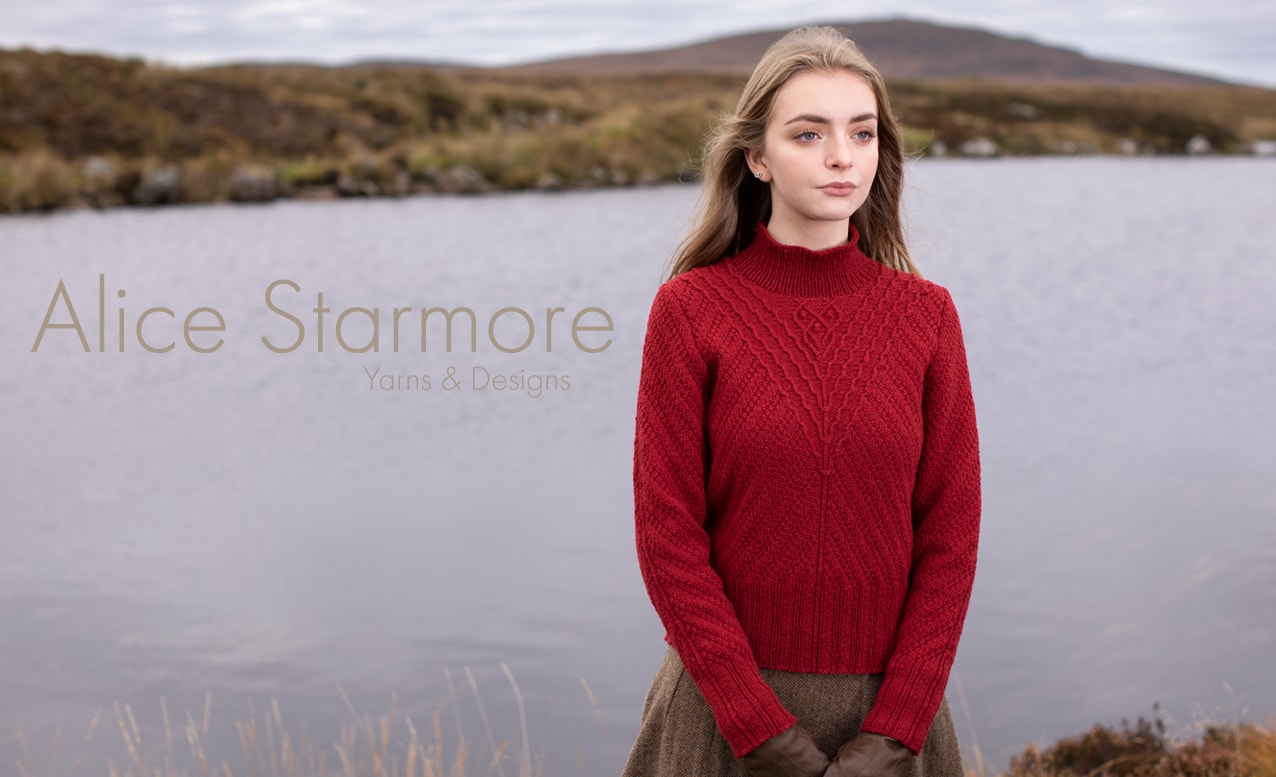 Dear Knitter,
I am happy to announce that we have a new video class kit just in time for winter. The Staran Pullover is warm, wearable and beautiful; the ideal autumn and winter garment, and a great project to make if you want to try out textured knitting. You can have a look at the Staran video class kit here.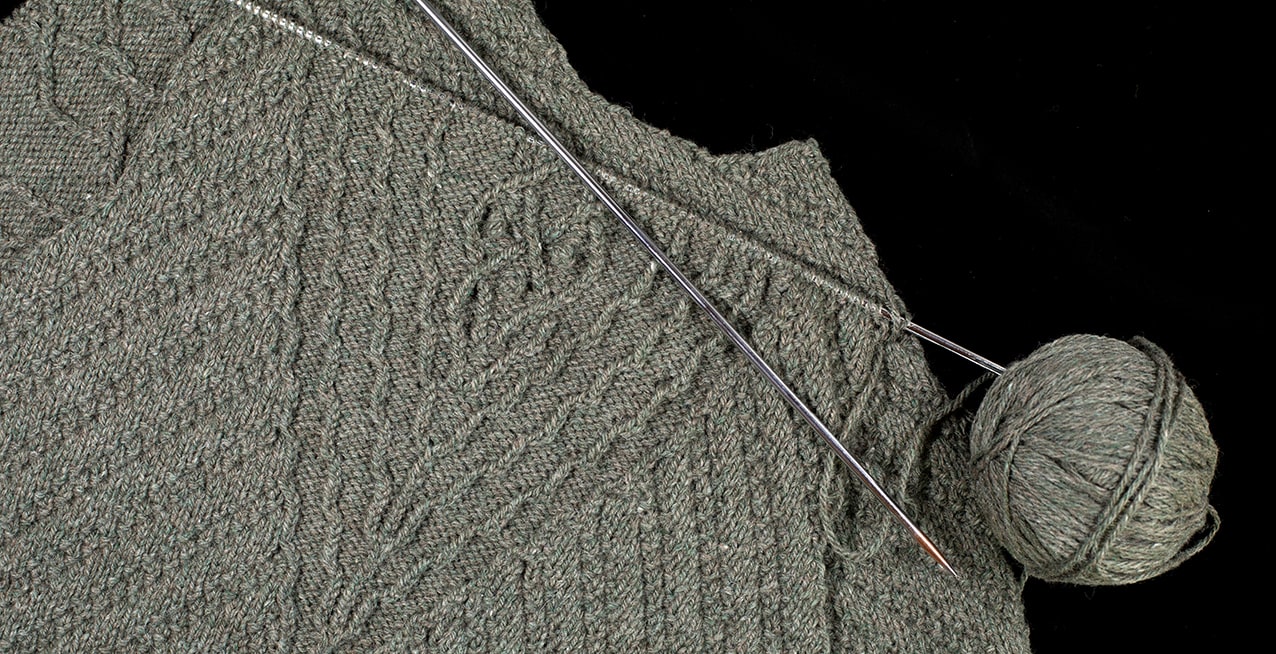 The Staran is easier to knit than its appearance suggests. If you can cast on, and knit and purl to an even tension then you are ready for this as your next project. You can knit your Staran along with the video tutorials in which I demonstrate and explain each step of the way, from knitting all the patterns through to finishing the garment. I will also show you how to read your knitting as you go – doing this makes progress easy and fun. If you want a more detailed list of the skills you will develop throughout this project click here.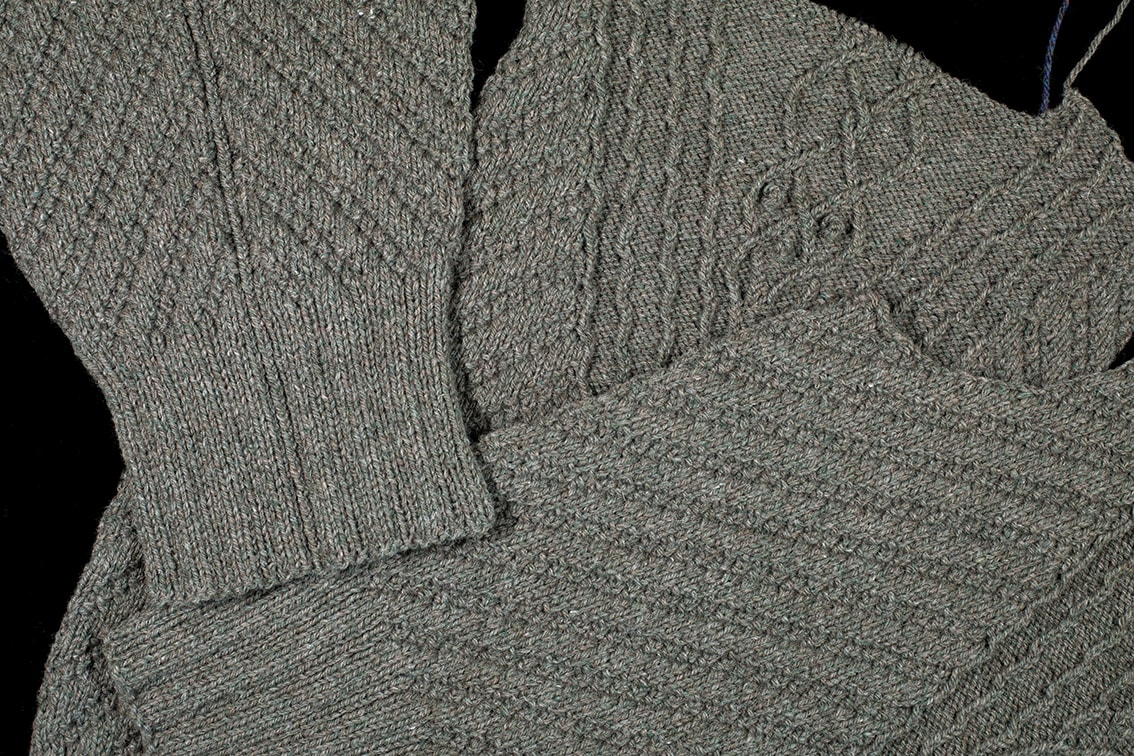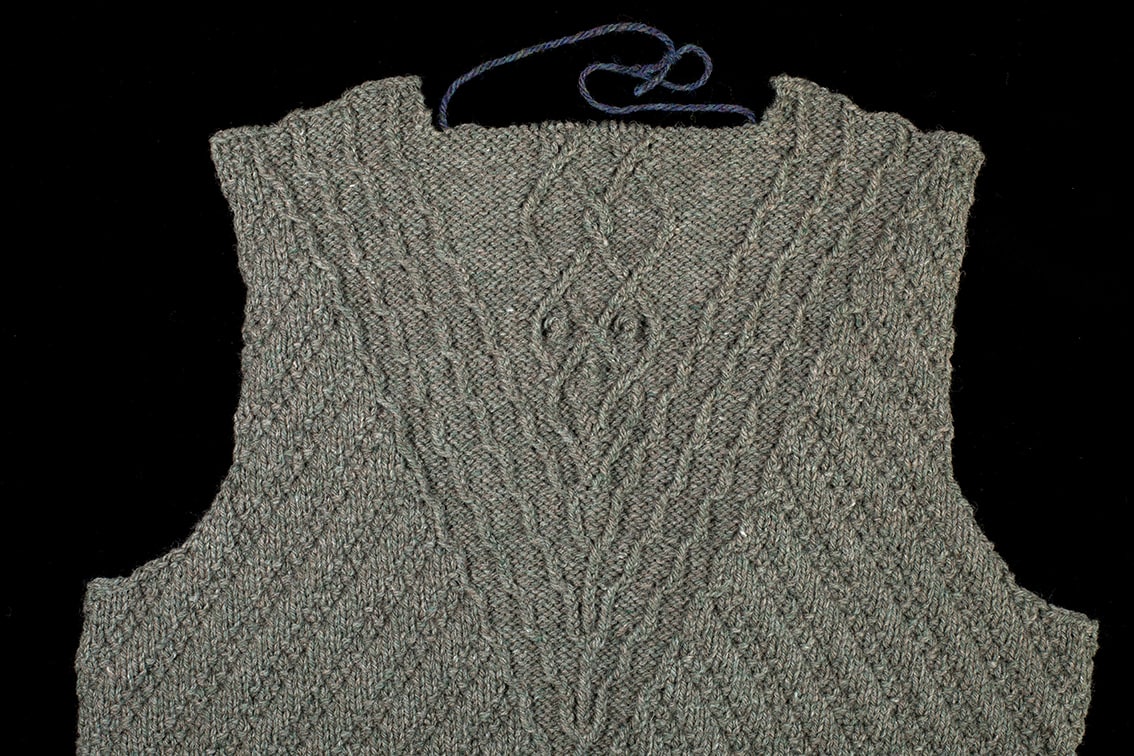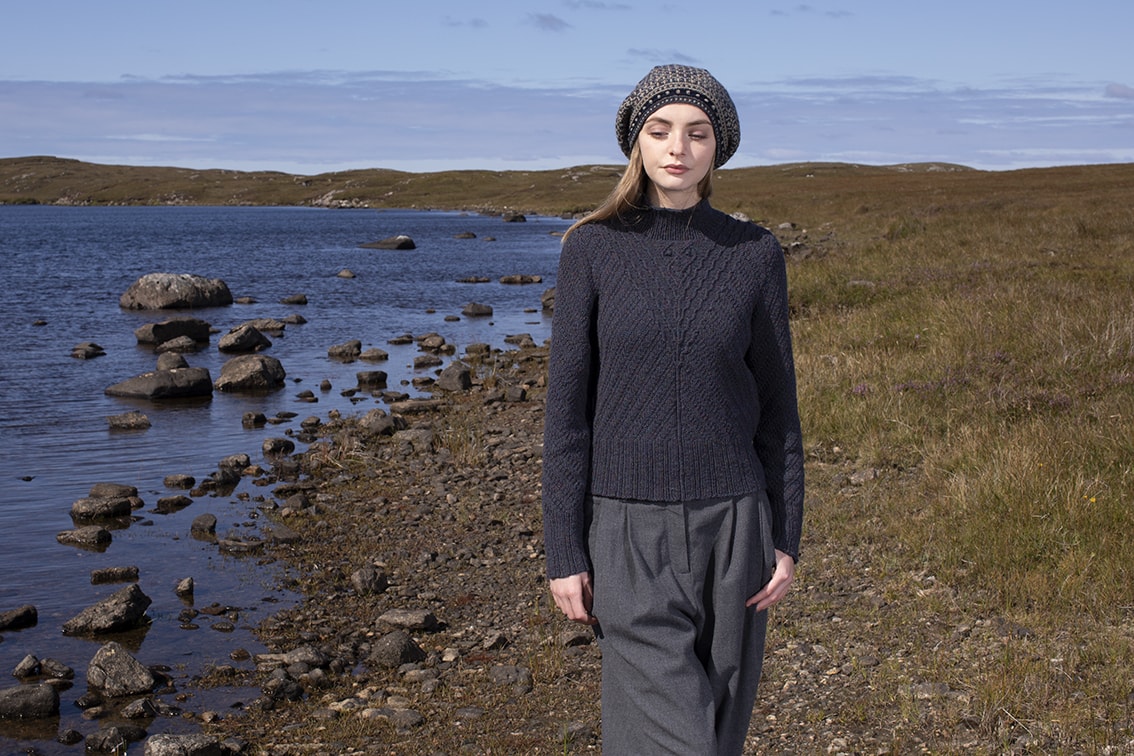 The inspiration for the Staran – the Gaelic word for path – comes from countless childhood hours spent playing pirates on imaginative voyages on the stone staran my father made into the loch at our summer moorland pasture. Some degree of wind was required for the game in order to create the illusion of travel through the rippling waves, and we became experts at reading the wind on the surface of the loch. I wanted to capture the idea of the staran and the motion of water around and beyond it. I created textured patterns and then arranged them on the pullover from the viewpoint of standing at the end of the staran and looking down at the rippling waves, then over to the languid motion on the sheltered areas beneath the higher banks of the loch. You can see video footage of the lochs that inspired this design, and hear me talk further about the inspiration here.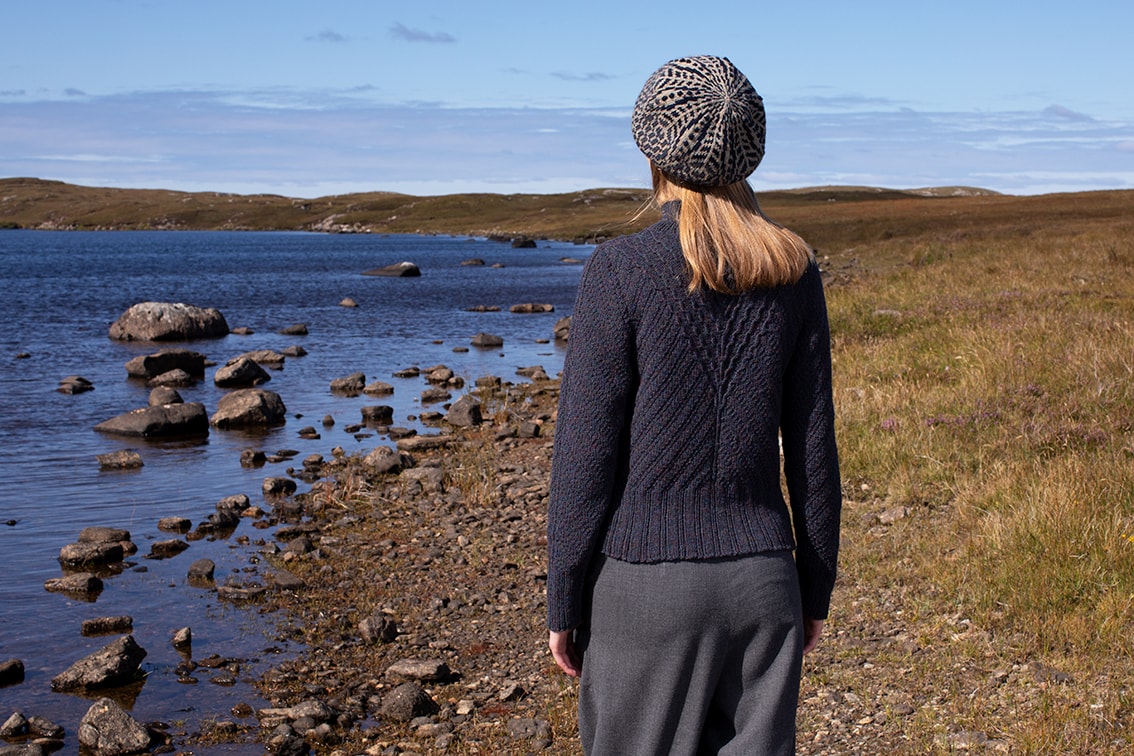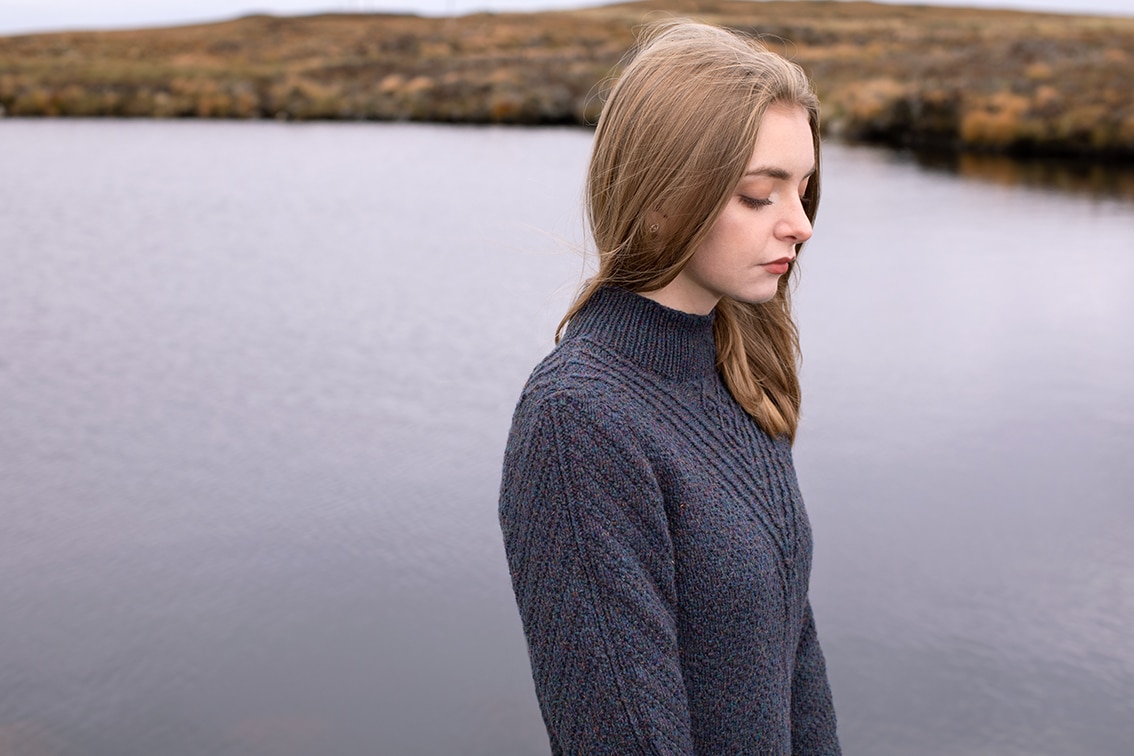 For one of our Staran photoshoots we took model Iona Davidson to a loch near her home, where we took stills and video of the design in motion. For one of the videos Iona also sang an accompanying Gaelic song – Tom an T-Searraich – which evokes a summer spent on the Hebridean moorland. For the second video I have recorded a voice-over where I talk about the design features of the Staran. Click here for the Staran in motion.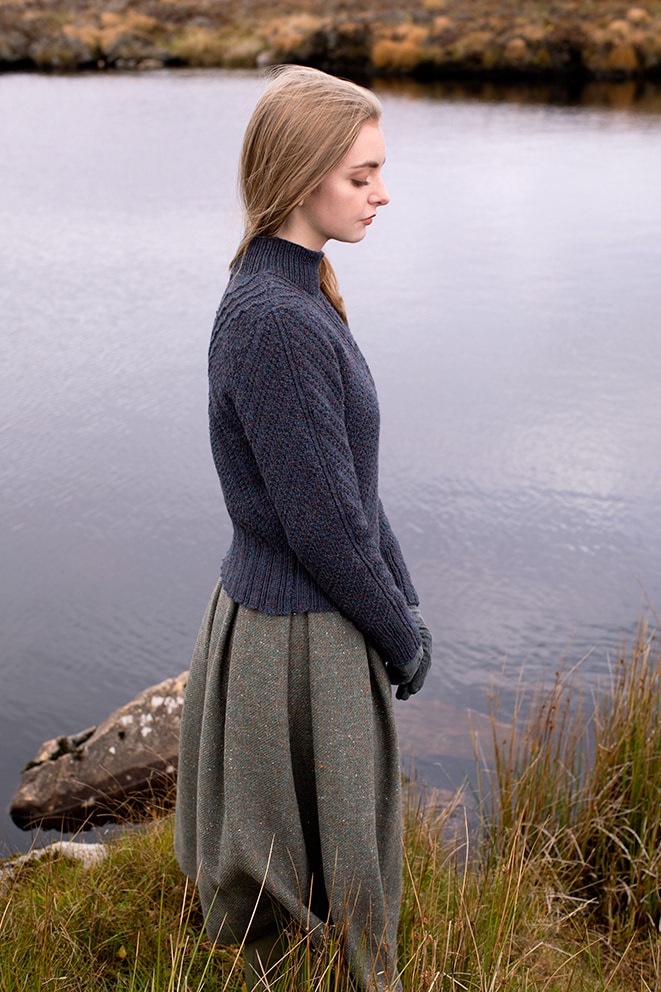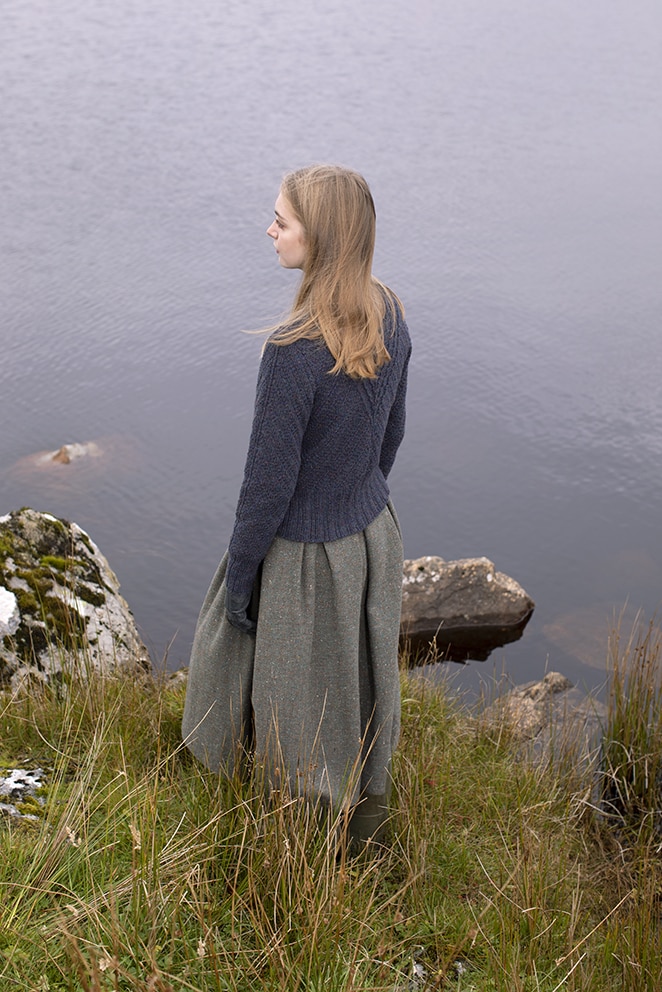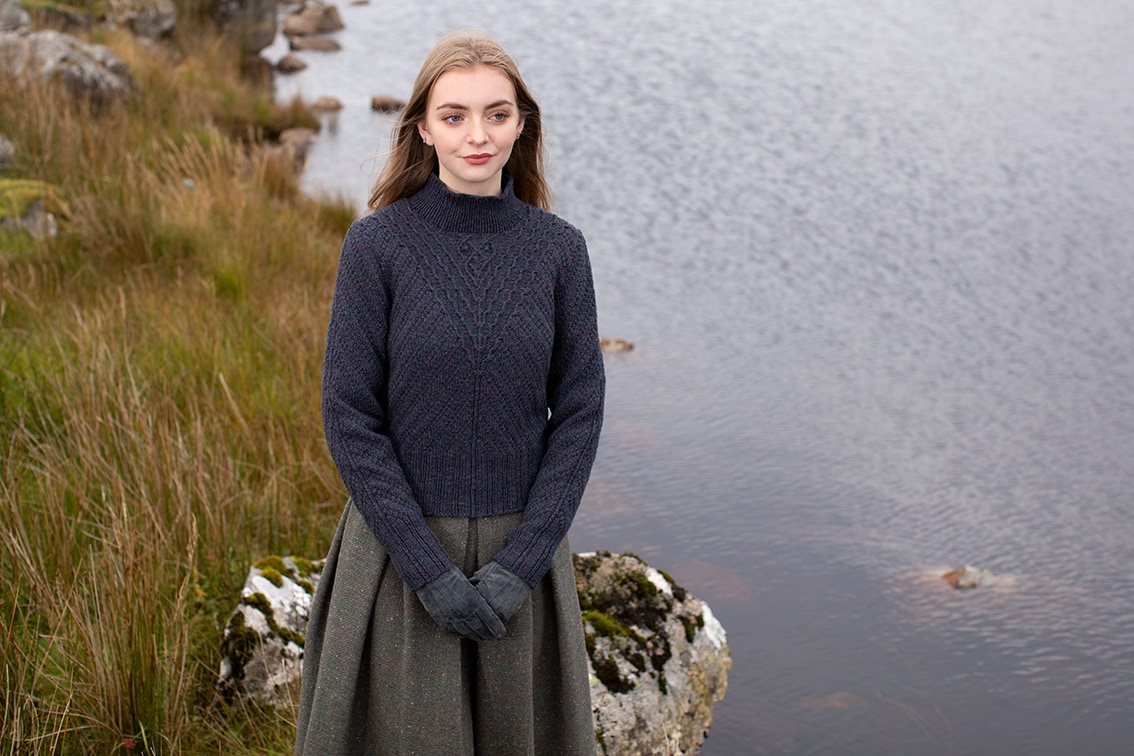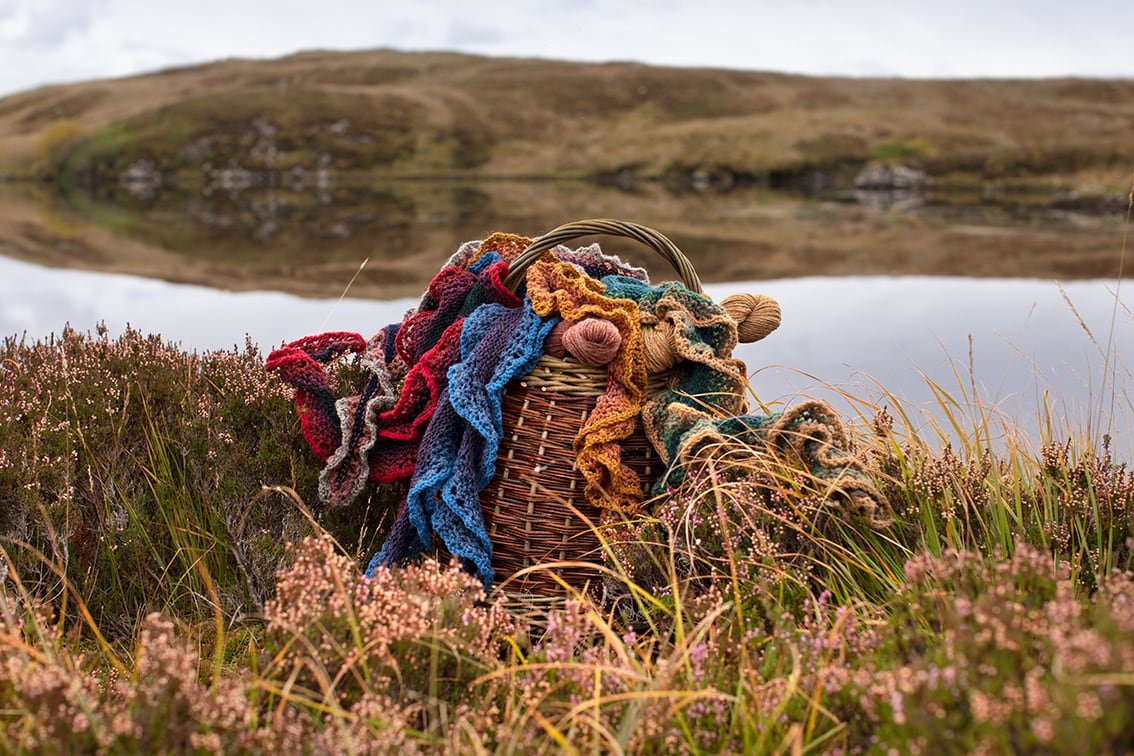 We are fast approaching Xmas and our annual winter holiday. We will close our website to orders at 9am GMT on the 15th of December. Orders placed before then will all be posted out before the 23rd of December. Though we will be taking a posting holiday over the festive season, we will not be taking a knitting holiday! We will be back in January with another brand new video class: this time a hat set project aimed at all abilities.
Happy knitting,
Alice