Dear Knitter,
March sees the return of an old design in a brand new form. My Erin Cardigan has an edge-to-edge jacket shape and a moody Lochside colourway that enhances the abstract Celtic hounds as they sinuously interlace around the design. This stranded design is a complex knit due to the large scale asymmetry of the main elements, but if you are up for a challenge then it is well worth the concentration required for the dramatic finished piece. You can see it here on the shores of Loch Long worn alongside the Briodag hat and gloves. You can find the new Erin patterncard kit here.
While Jade was busy knitting the Erin I was inspired to make a hat and woven wrap to match. You can see the full outfit here, with colours in the wrap and hat picking up and complementing those in the cardigan. We finished off the outfit by asking model Rebecca to bring along her dog Frankie, who accessorised perfectly with the hound patterns on the Erin cardigan.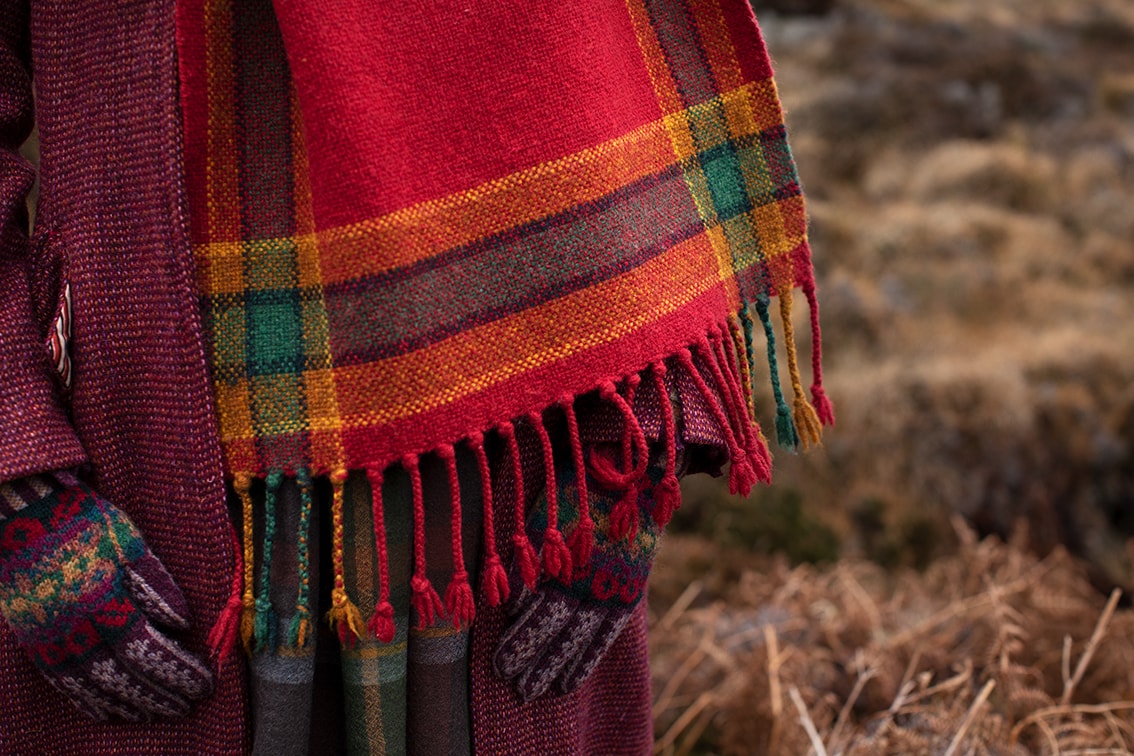 We are working steadily away on the weaving class, and hope to have it ready for you next month. In the meantime here are a few details from some of the 16 woven designs, which feature in the class.
Happy knitting,
Alice