Dear Knitter,
To welcome in the longer and warmer days we have a new patterncard kit. The Peigi Waistcoat is the perfect design for Spring days out with its soft palette of breezy colours. This unisex waistcoat can be seen here worn by Rebecca on the west coast of Scotland with two different stylings. You can find the Peigi Waistcoat Patterncard Kit here.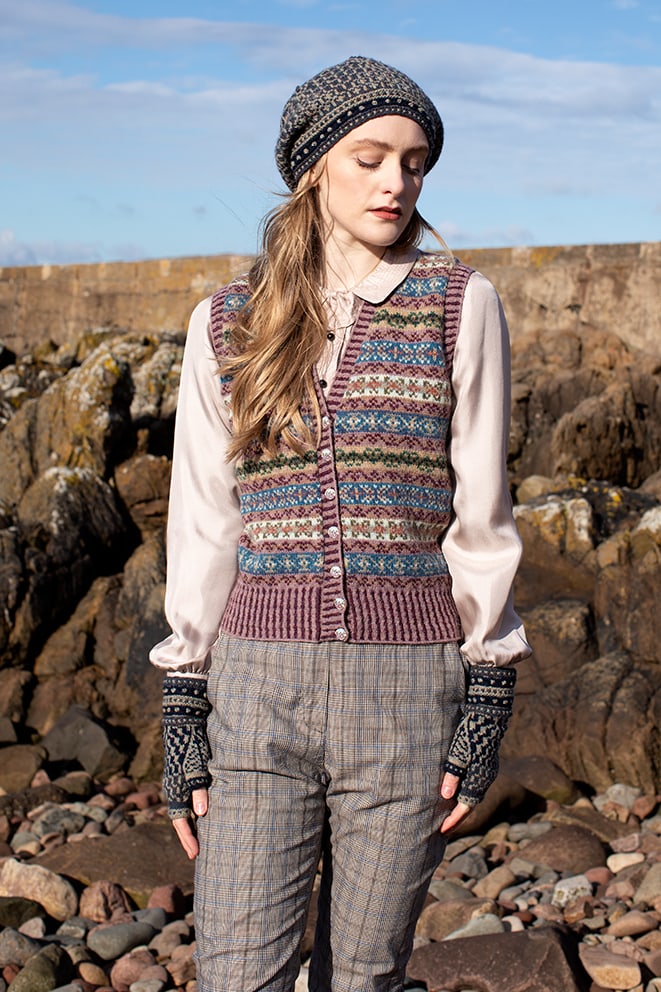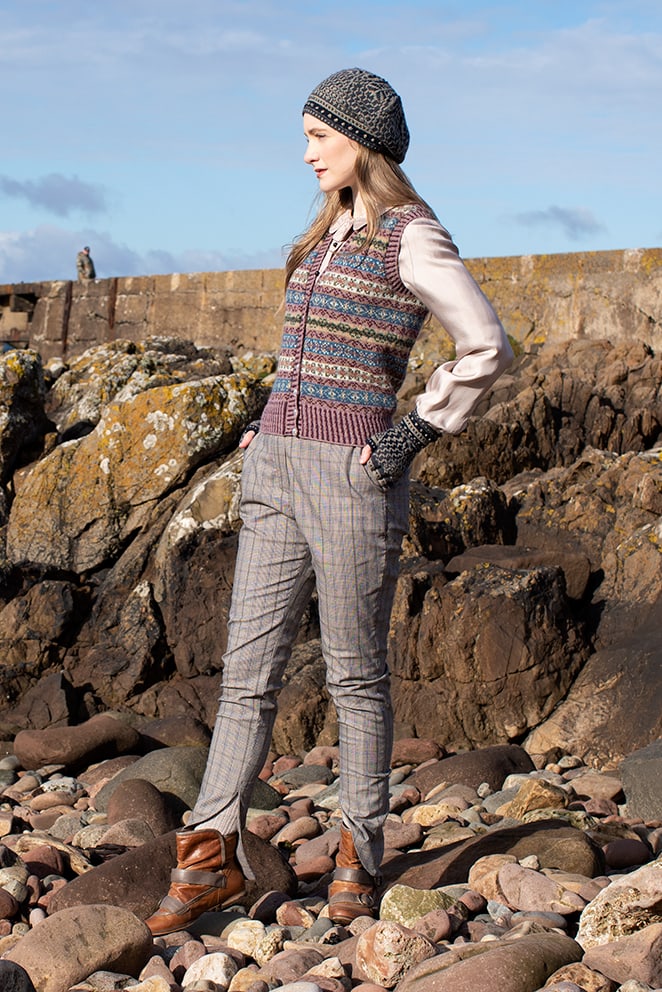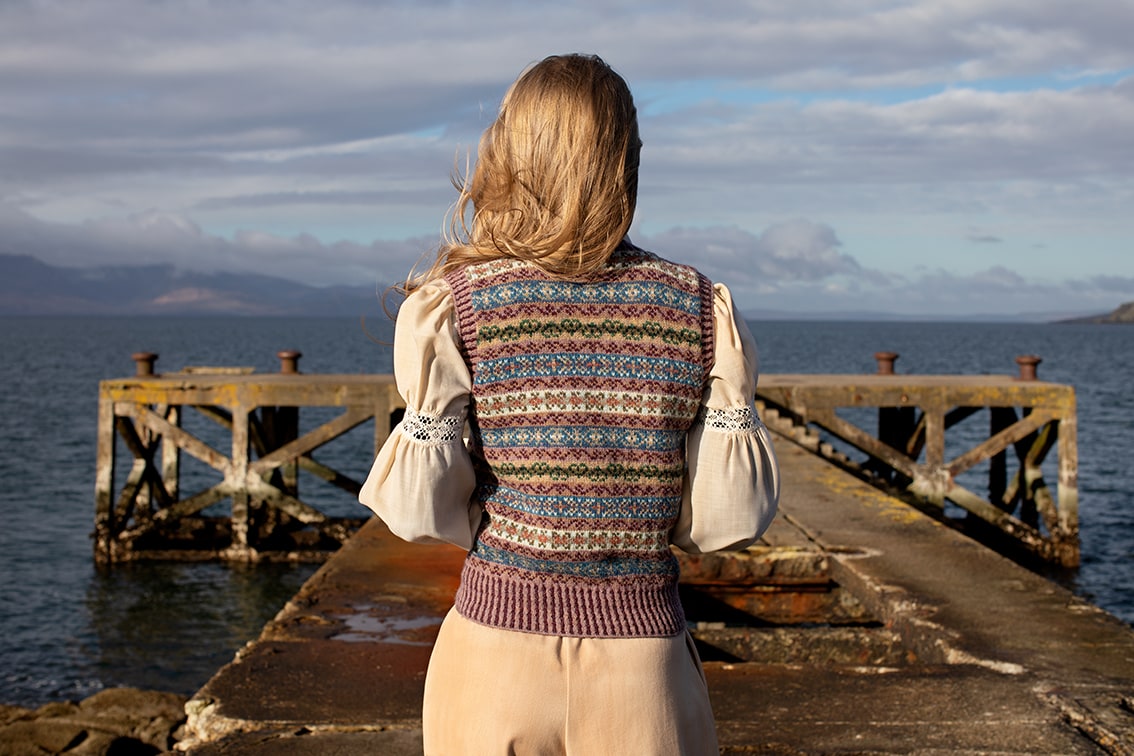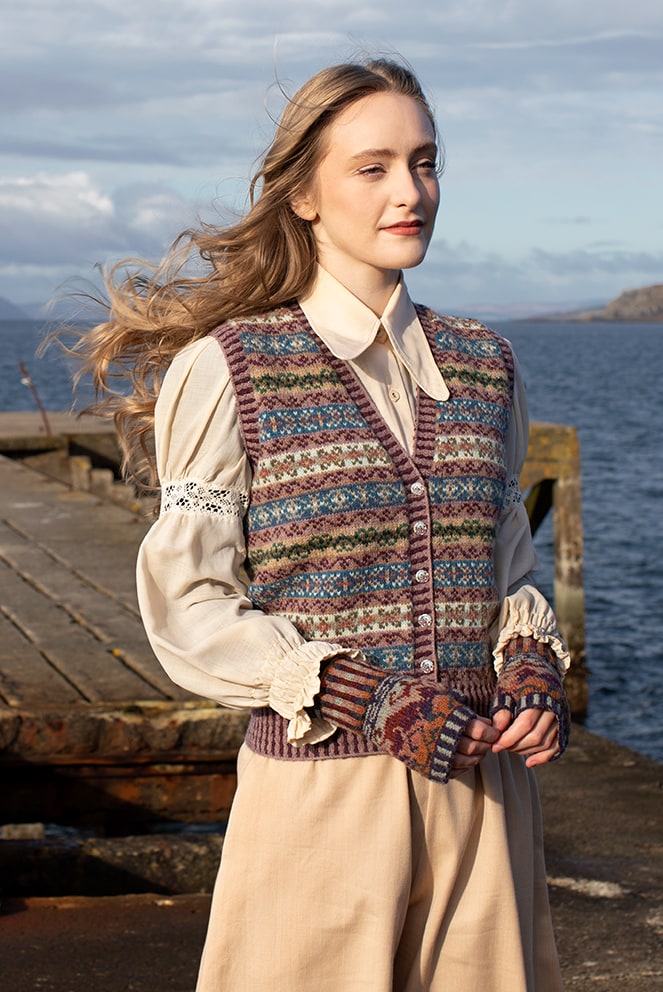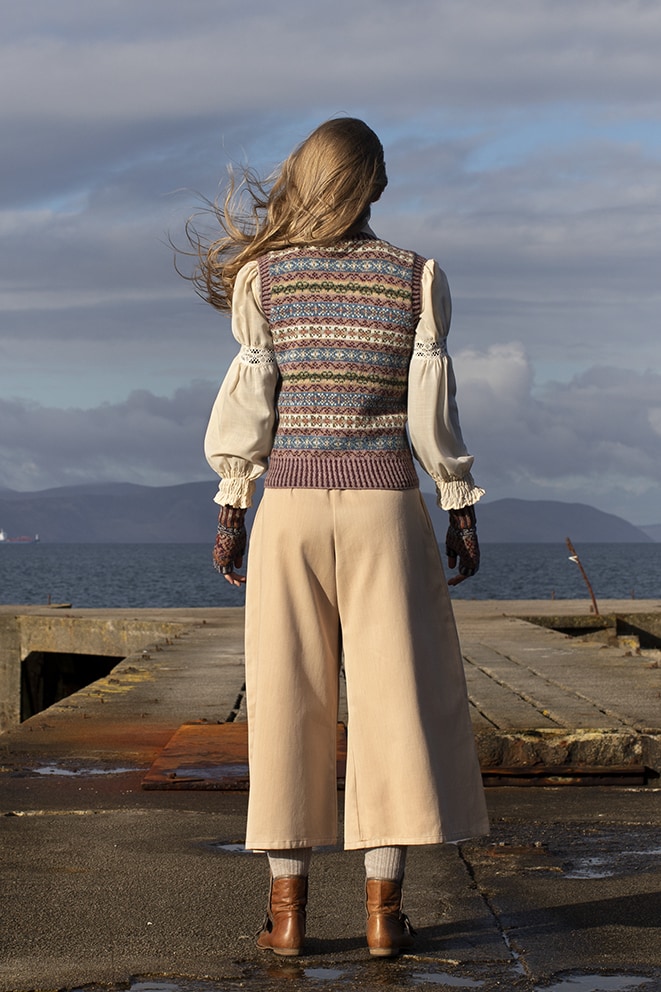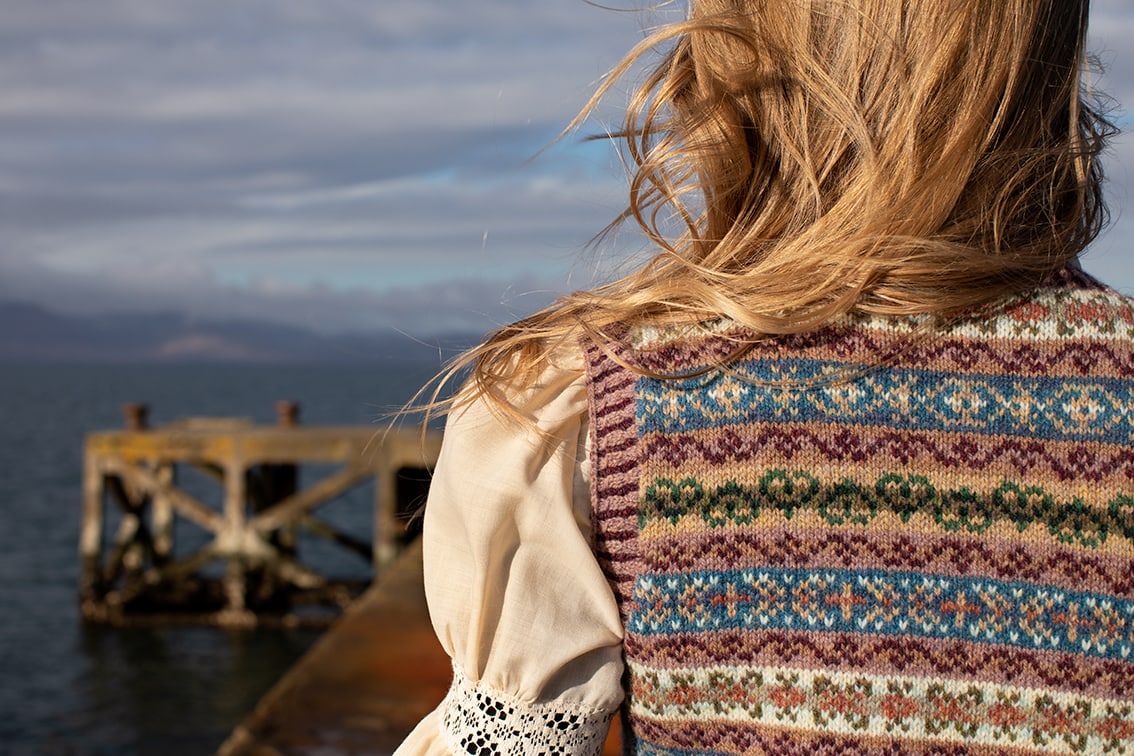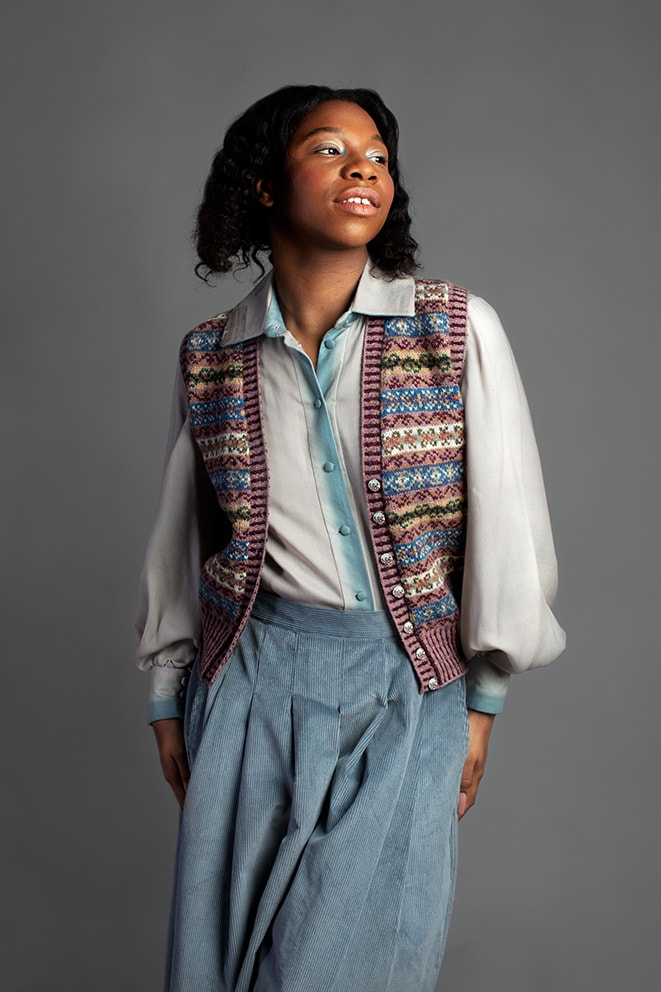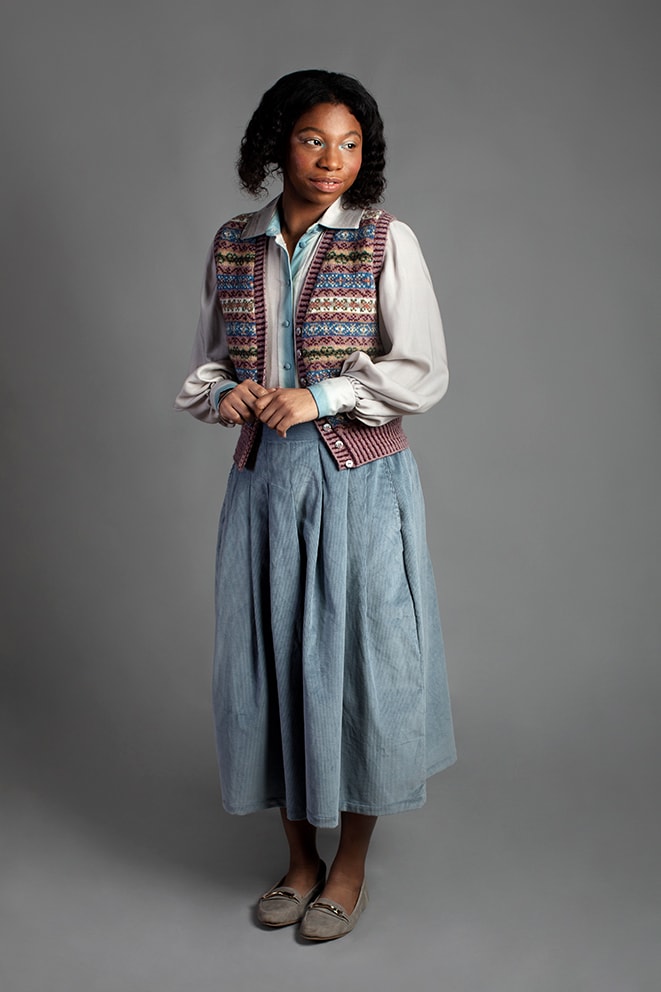 We also took the Peigi Waistcoat to the studio with Precious and a more romantic outfit of soft cord culottes and a balloon-sleeved blouse.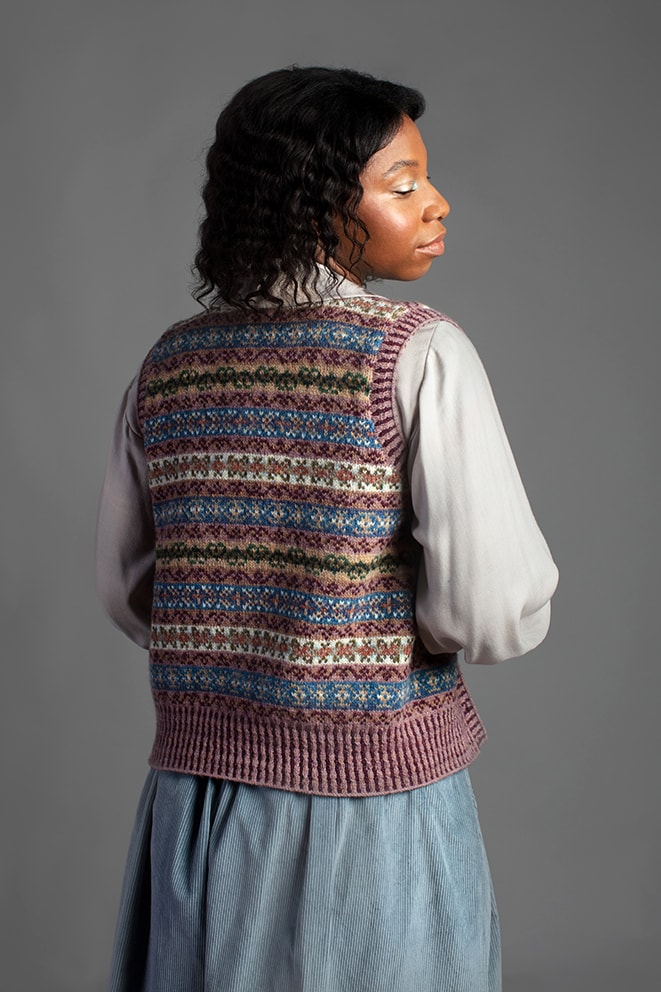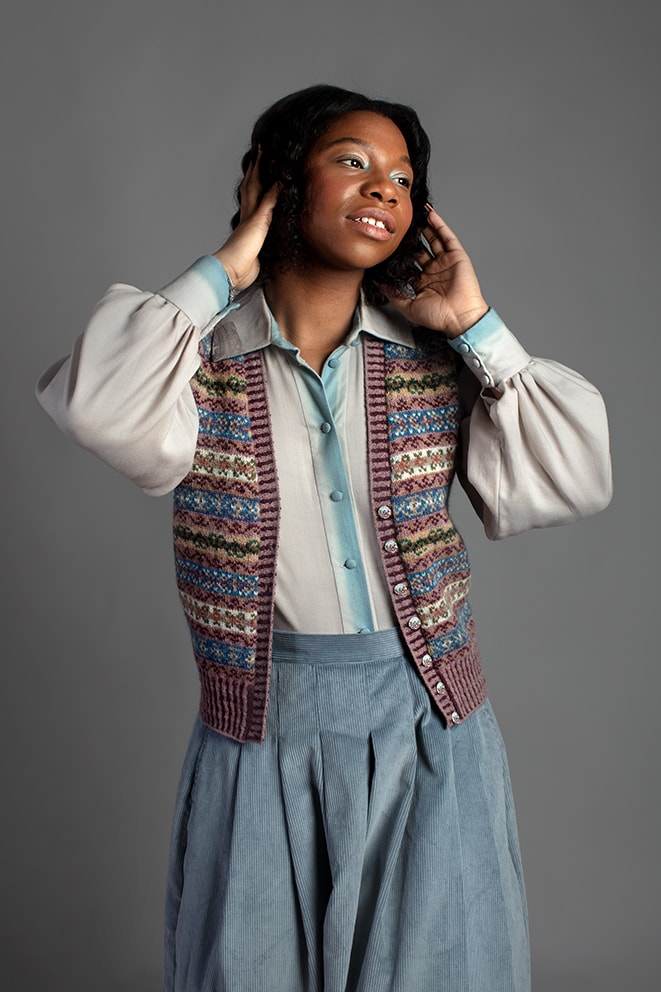 If you find it a bit chilly for waistcoats you can keep your sleeves and opt for the original Peigi Cardigan, which you can see here layered up with a Briodag Hat Set and matching woven scarf.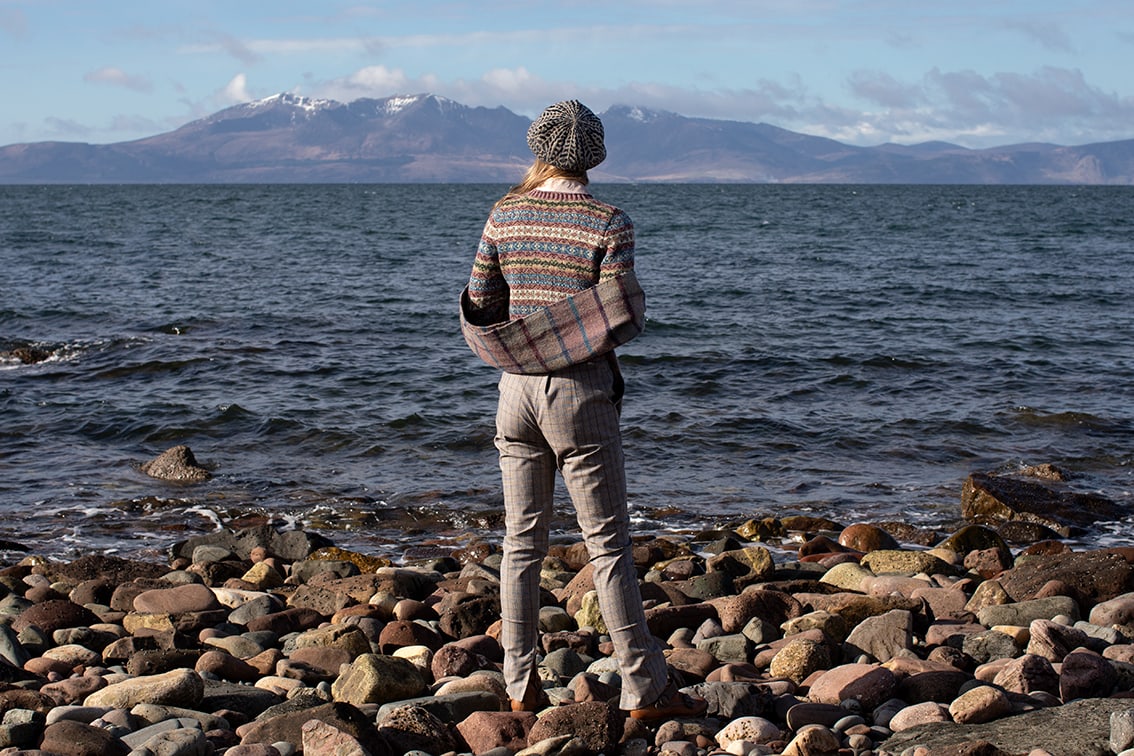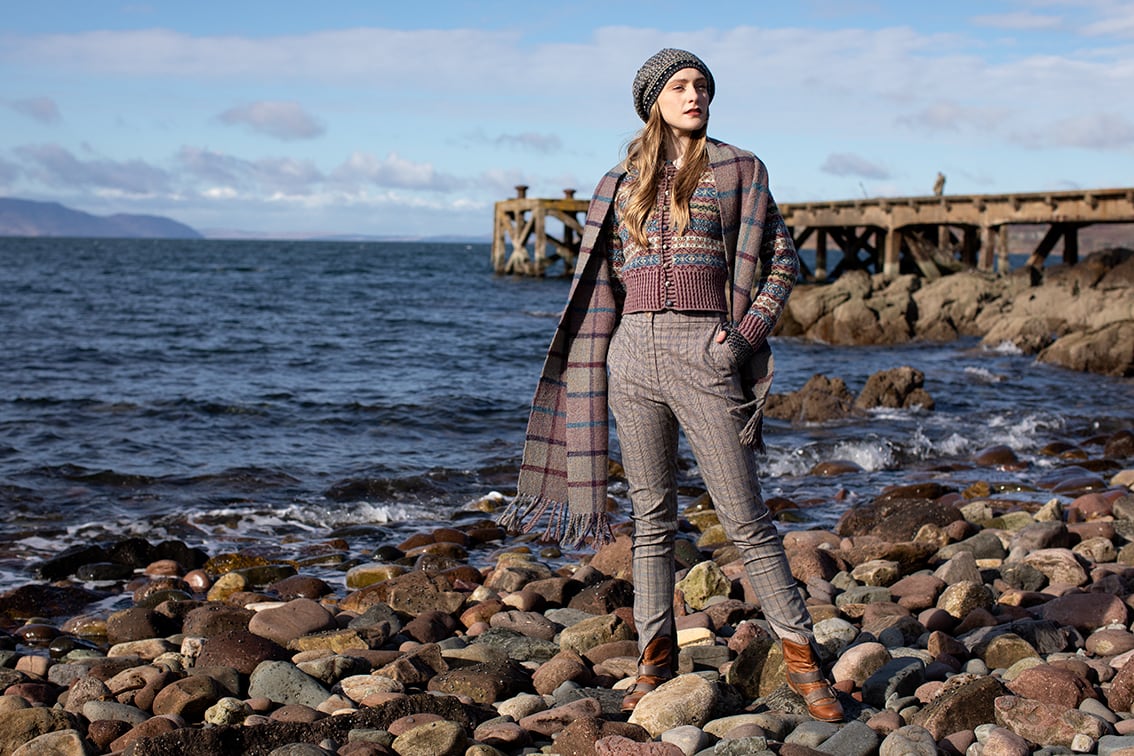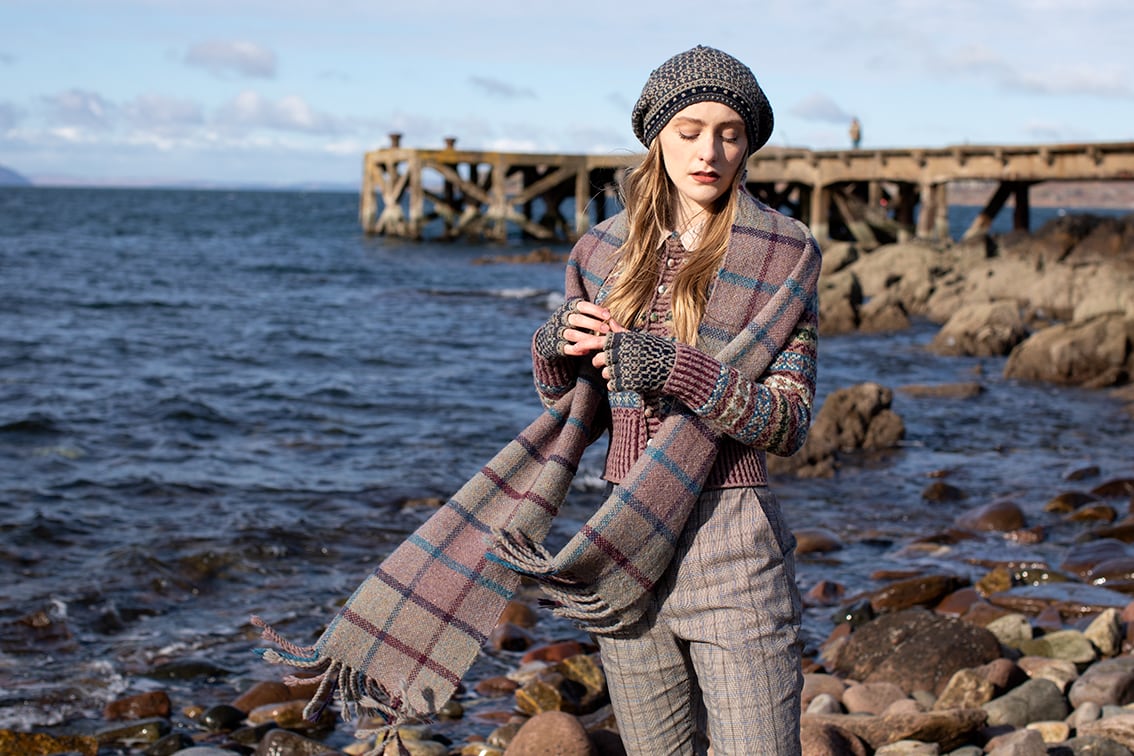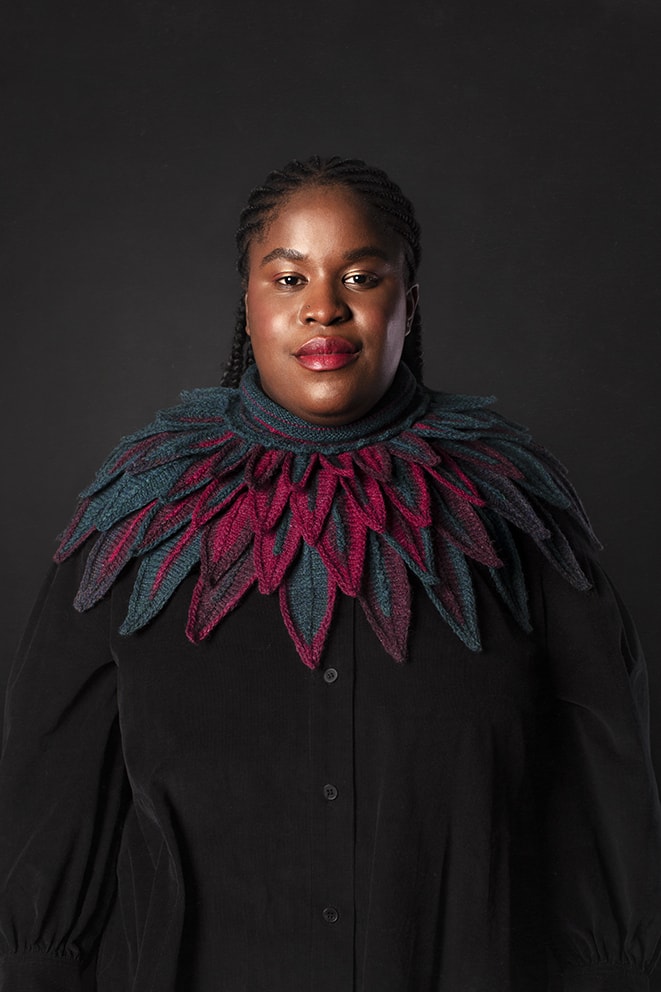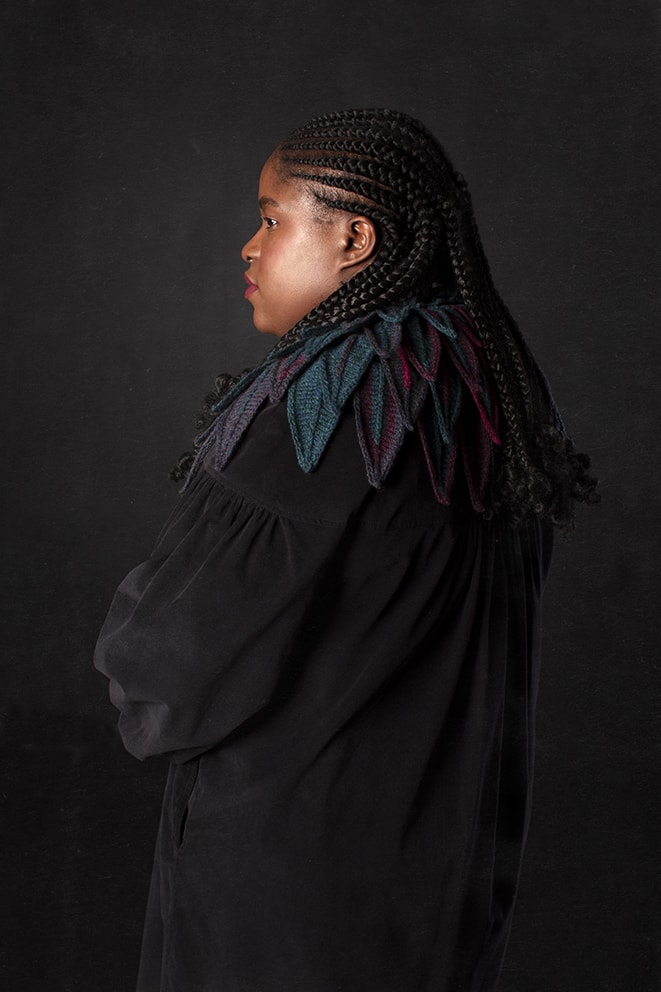 Last month we introduced the Ruffled Raven Collar as a patterncard kit. This versatile design can be knitted in any of our available shades of Hebridean 2 Ply. With one main colour and three contrasts, this is the perfect project for your very own  colour combination.  I made a second collar with Lapwing as the main colour and contrasts of Selkie, Clover and Erica for a rich jewel-toned look. You can wear these collars in a variety of ways: under or over a coat instead of a scarf; paired up with another piece of knitwear; or you can make it the centrepiece of your outfit as shown here on Kayla. The original red version can also be seen worn to full eye-catching effect by Precious.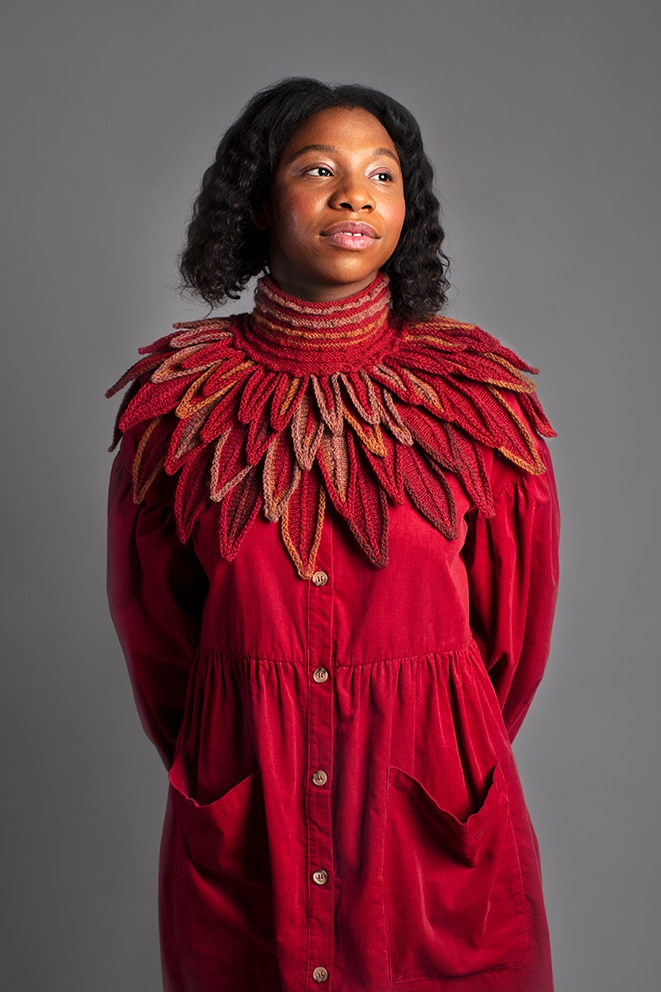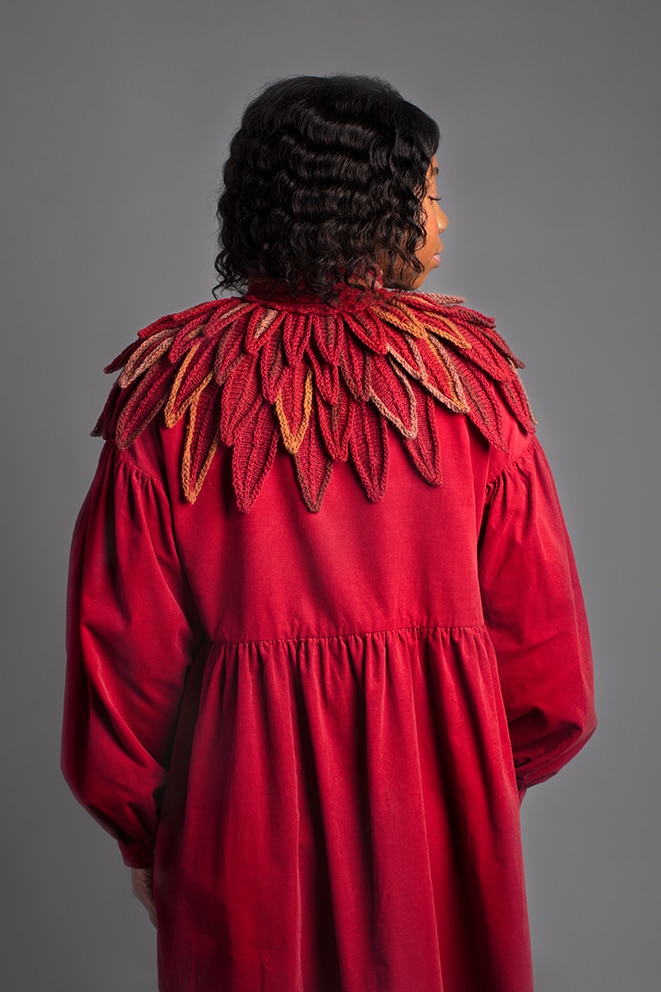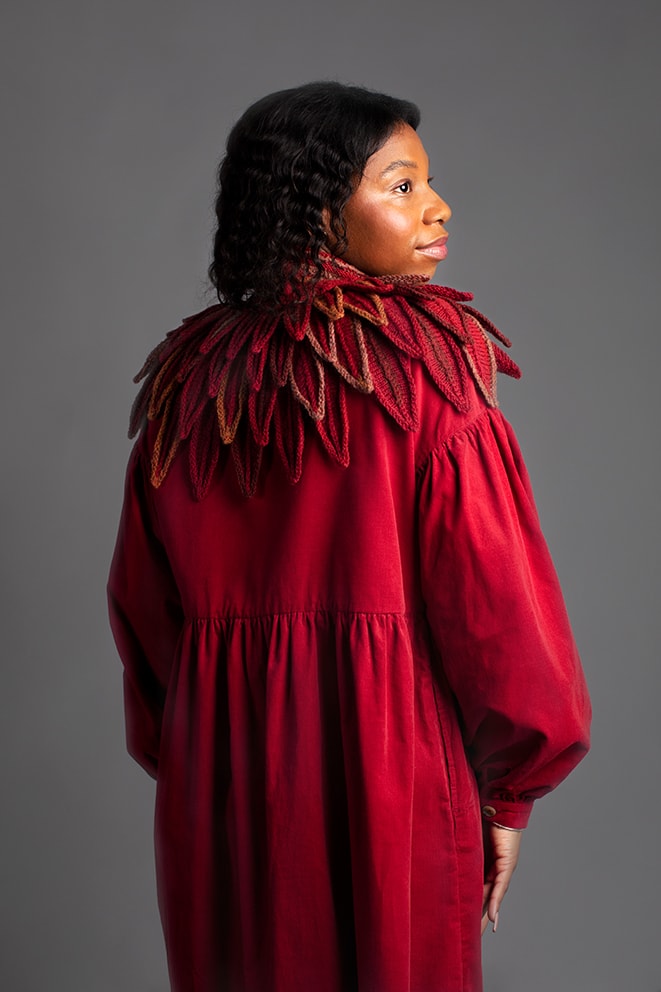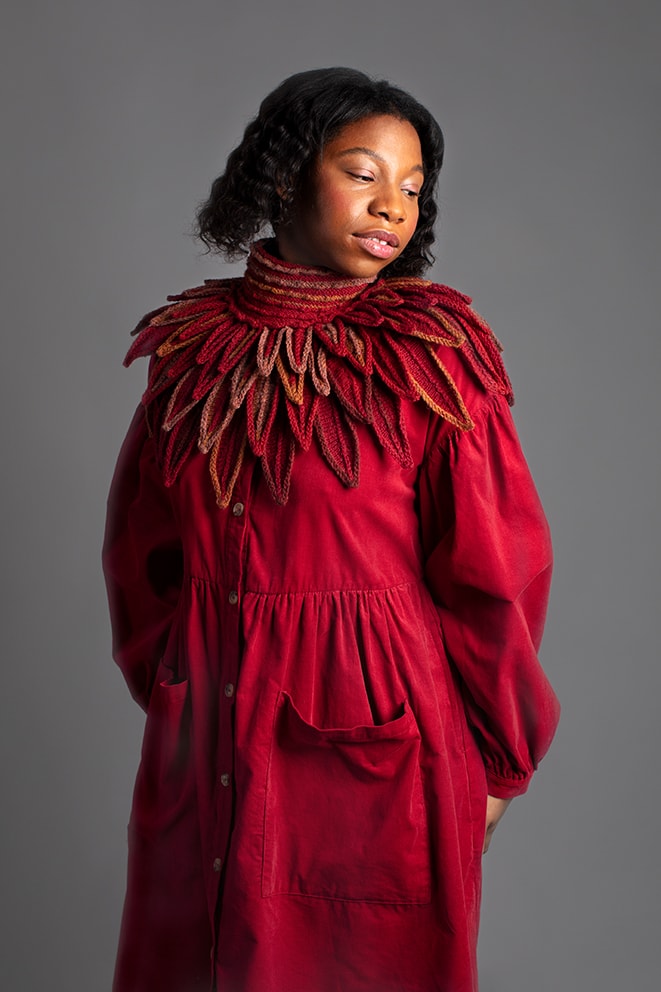 Another "choose your own colour" design that you can now see in another version is the Lapwing Pullover. Our shoot on the coast shows how this design looks with the feather detail on both back and front, instead of the felted contrast detail. The choice of Kelpie and Shearwater produces a subtle yet dramatic look. You can also see the Lapwing Pullover with the Capillifolium Hat Set.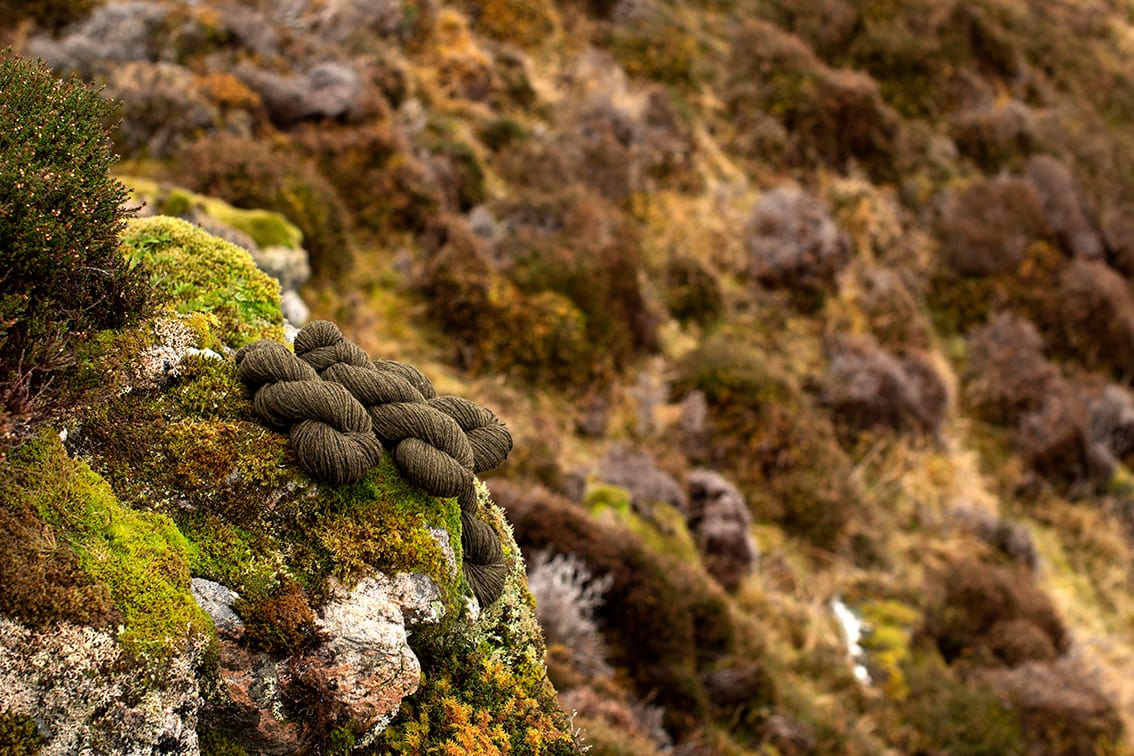 It is going to be a busy summer for us. We are working hard behind the scenes on a new Creative Video Class as well as preparing the first of the Hiort designs for autumn. Next month however we will be able to bring you a bit of texture to balance out the colourwork, plus a preview of our lovely Glen 3 Ply.
Happy knitting,
Alice