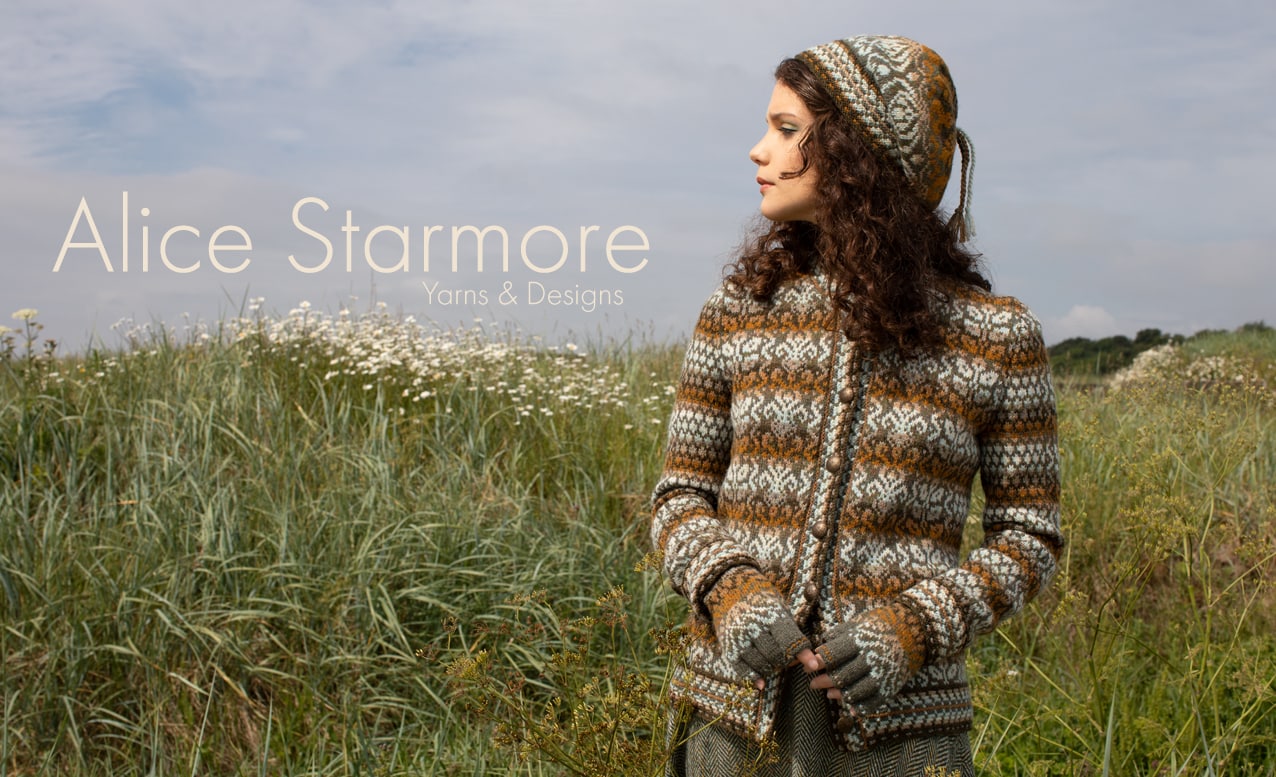 Dear Knitter,
It's hard to believe that the year is drawing to an end already and so it is nearly time for our annual Xmas holiday. We will be closed to orders between 12pm GMT on Tuesday the 21st of December until 12pm on Wednesday 5th of January. Orders placed on or before the 21st will be posted by Friday 24th of December. So there is just enough time to order our new patterncard kits, the White Jacobite Rose Jacket and Hat Set, before we close. This beautiful colourway of the Jacobite Rose design is the first kit incorporating our new Glen shade of Hebridean 2 ply, which is a lovely warm mossy-green. You can see the full White Jacobite Rose Set here worn by Evie and also by Emma with a Seaweed Scarf in Sea Ivory.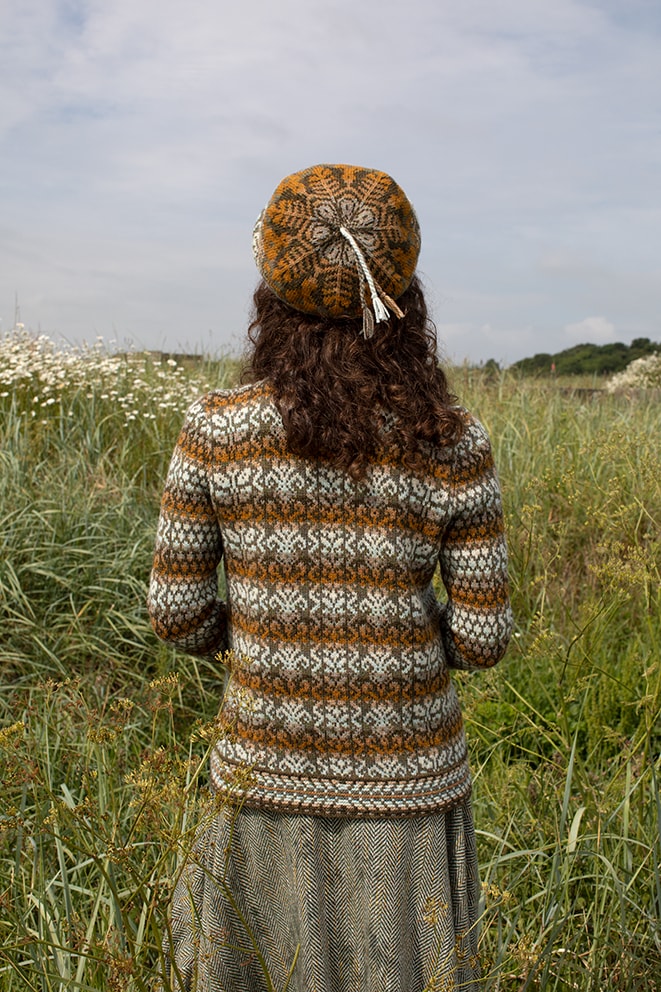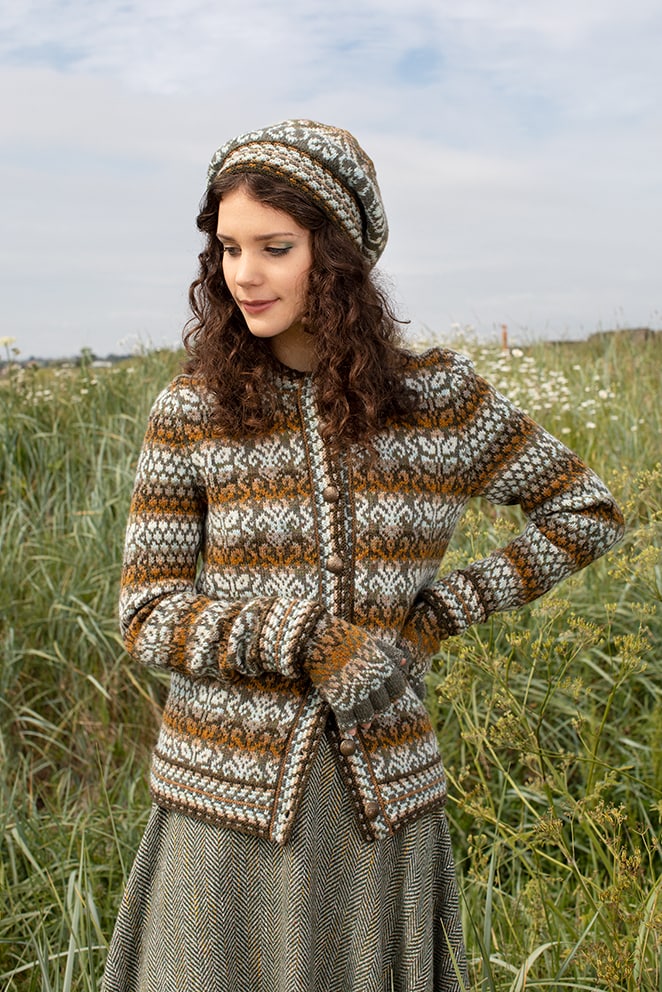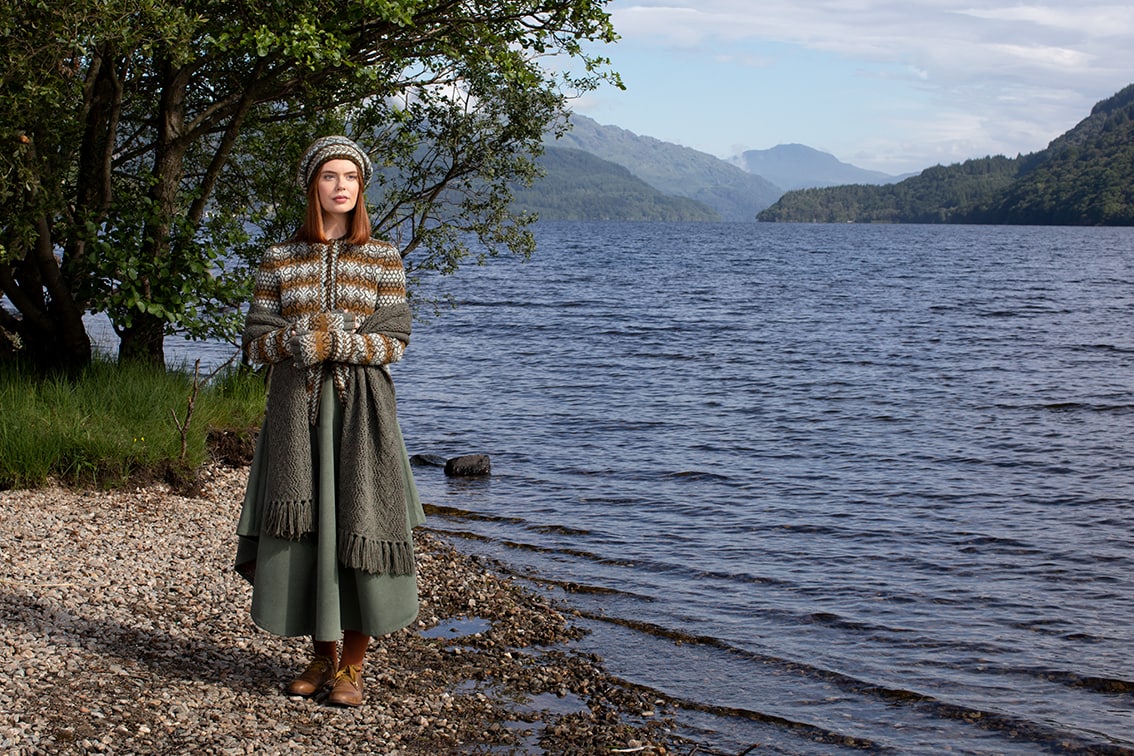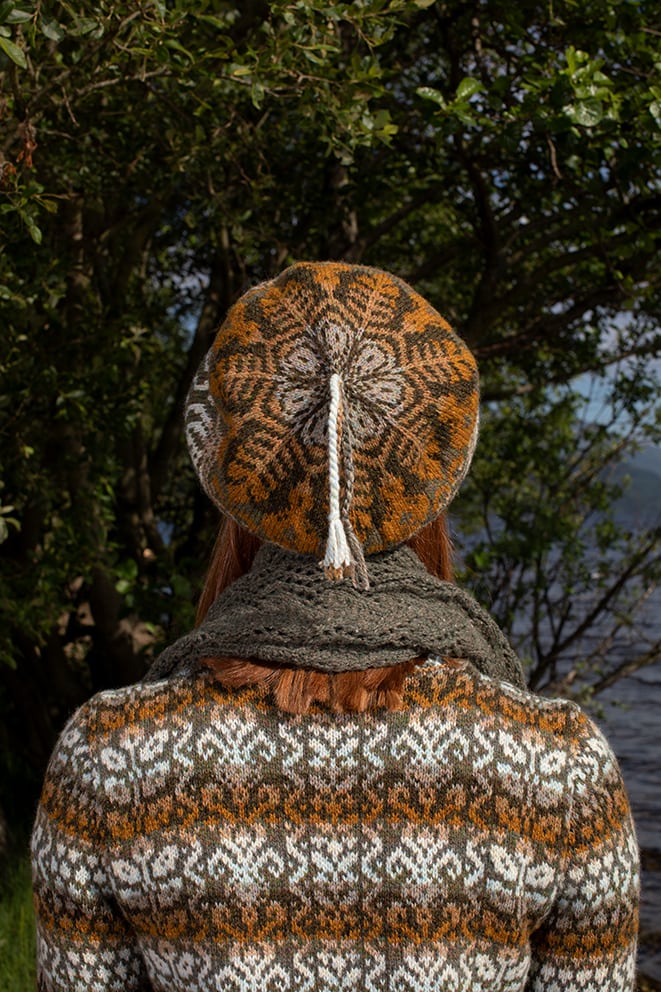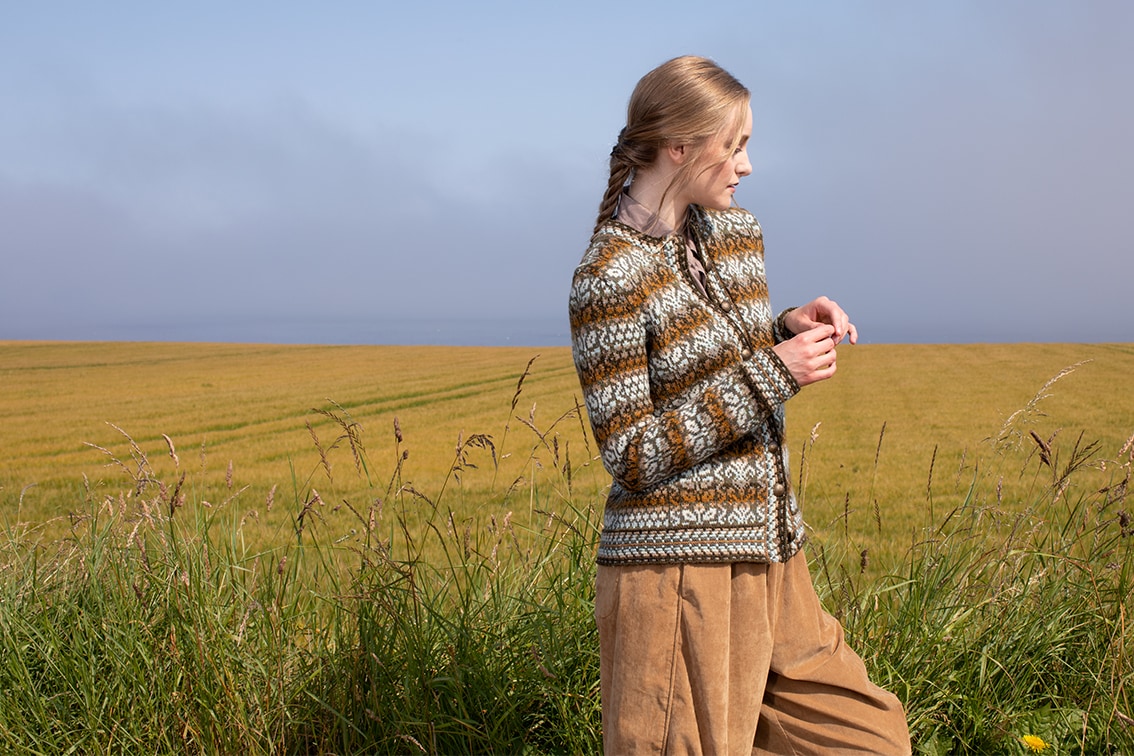 The White Jacobite Rose Jacket is available in both cropped and classic lengths, and you can see it here in classic length worn by Rebecca.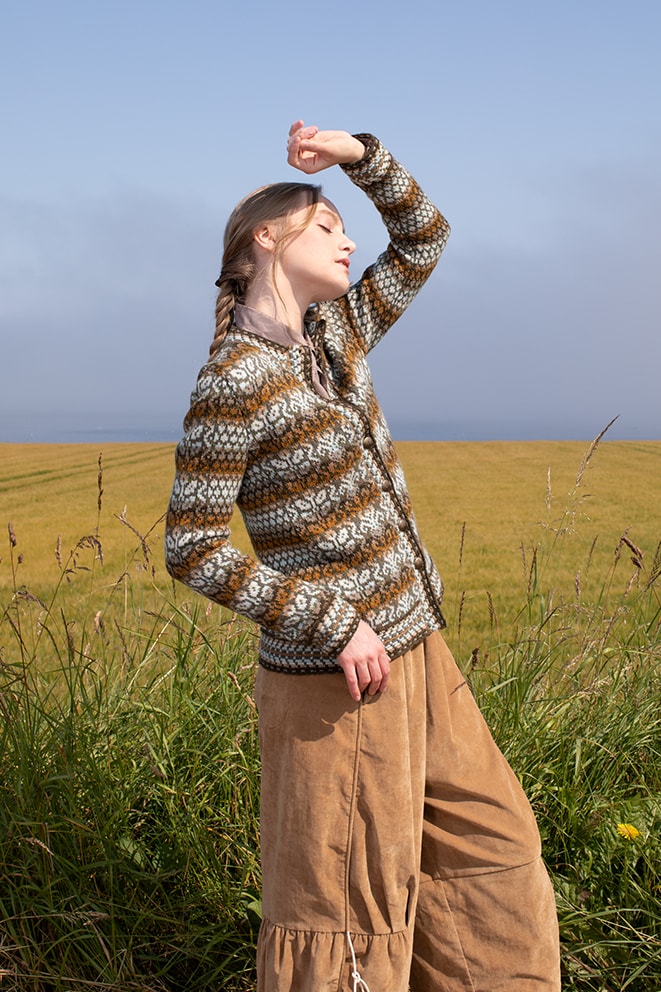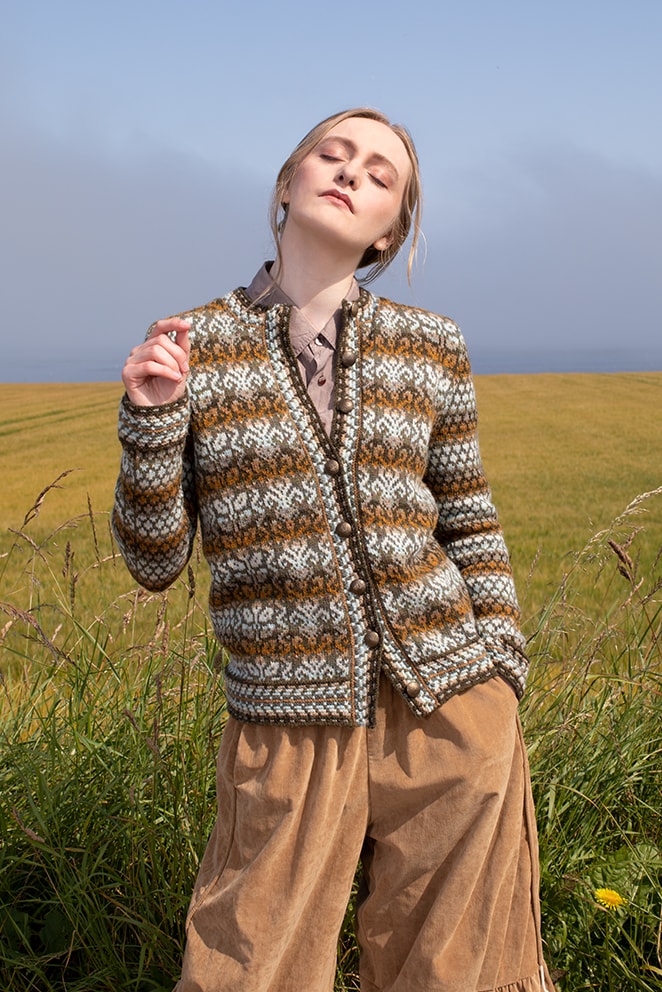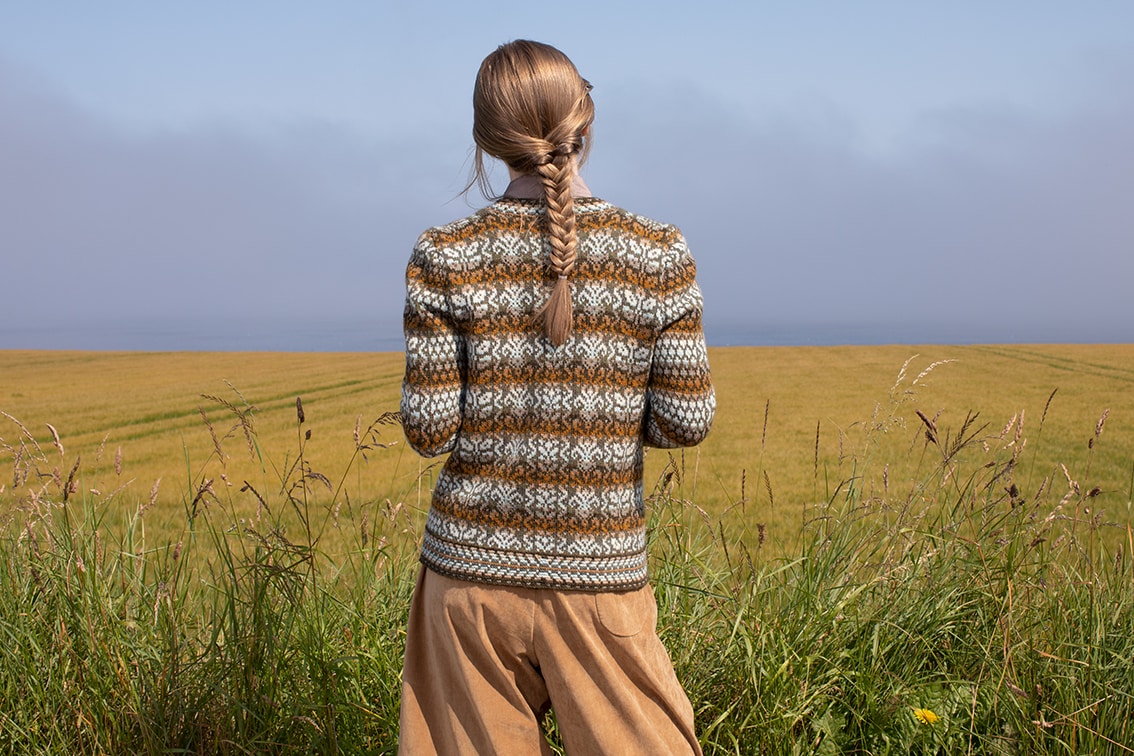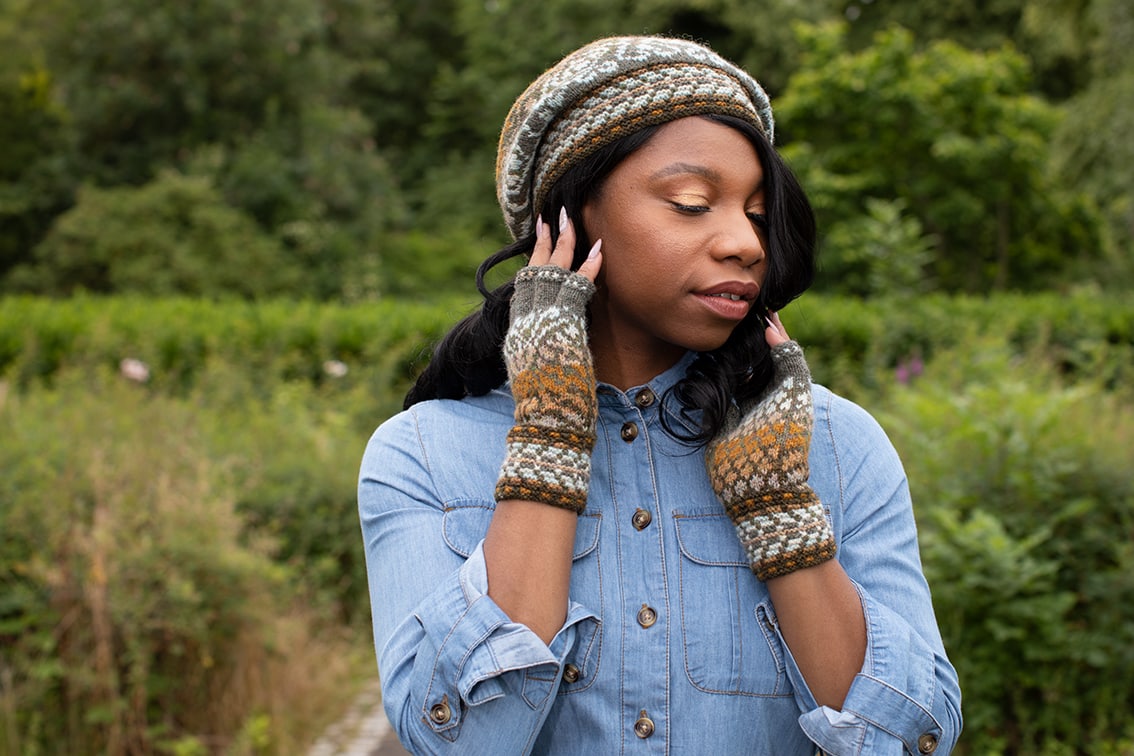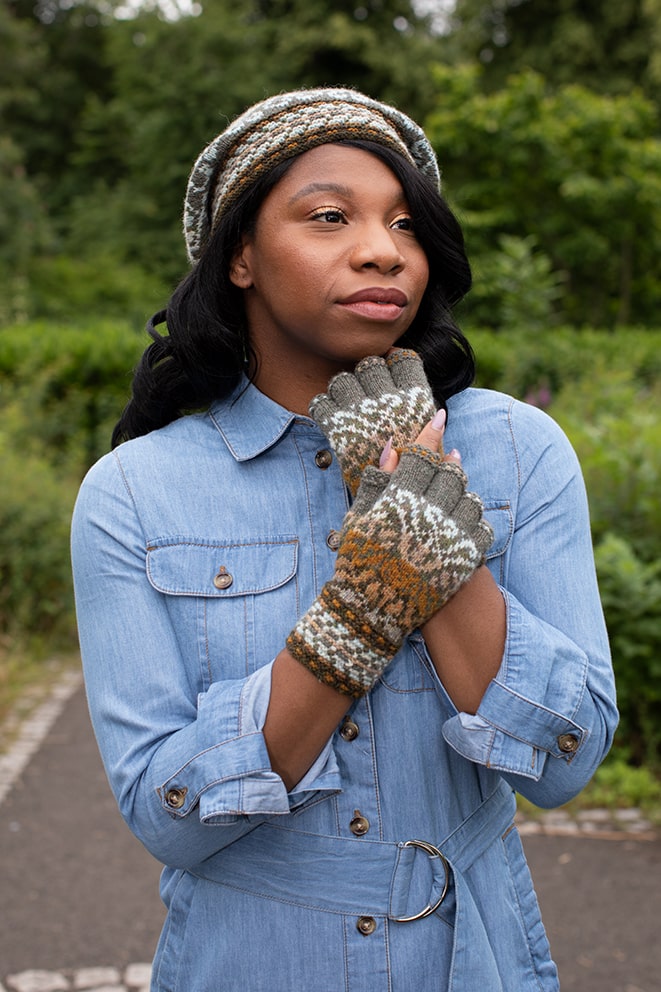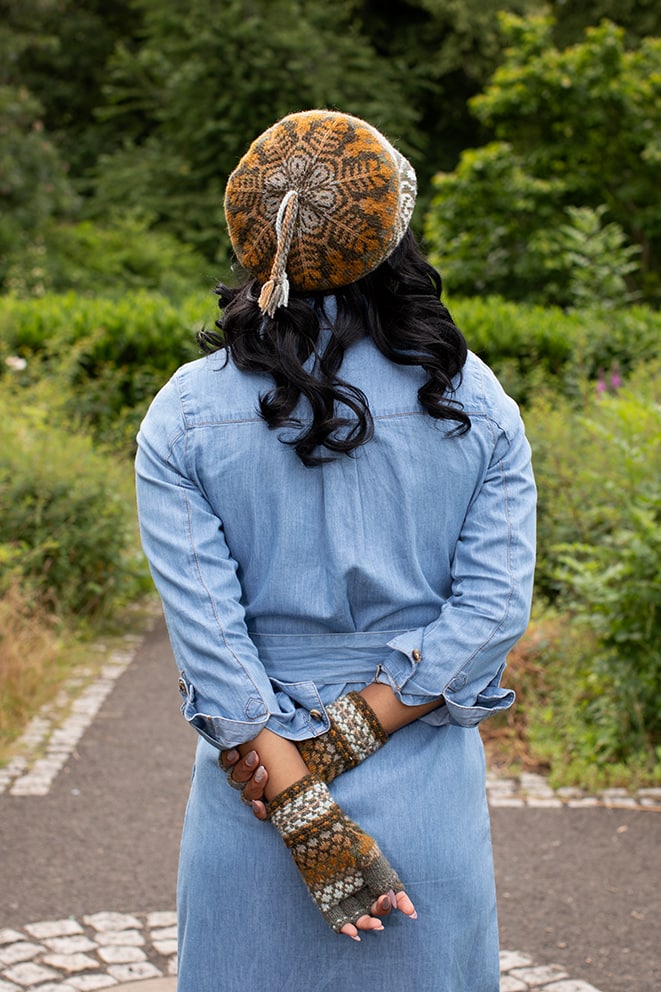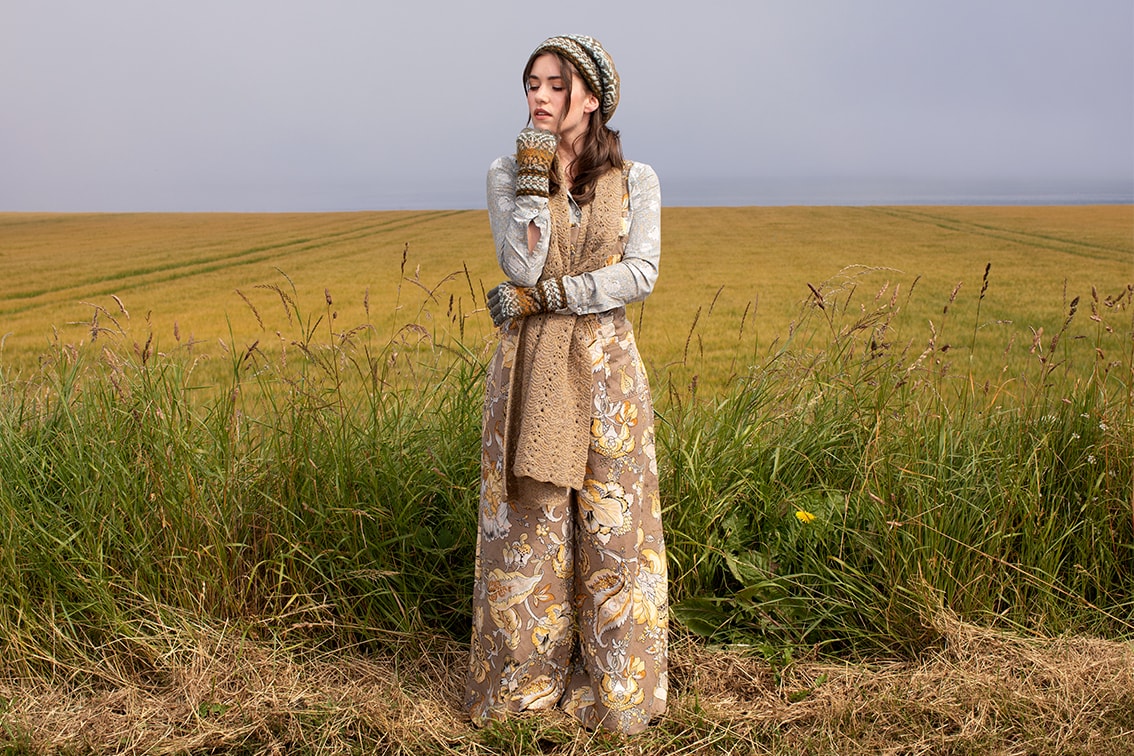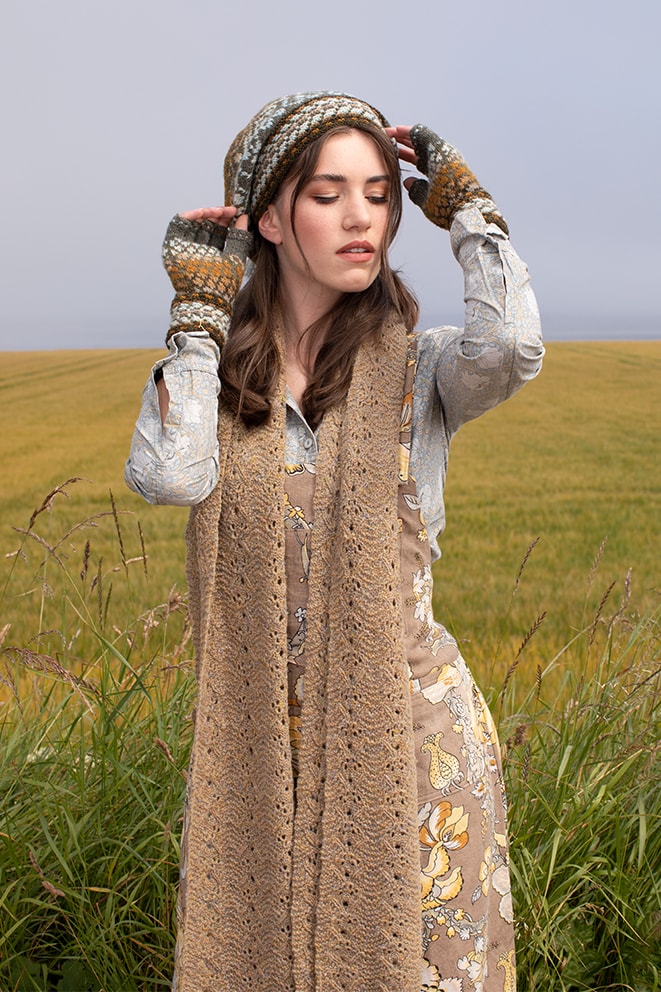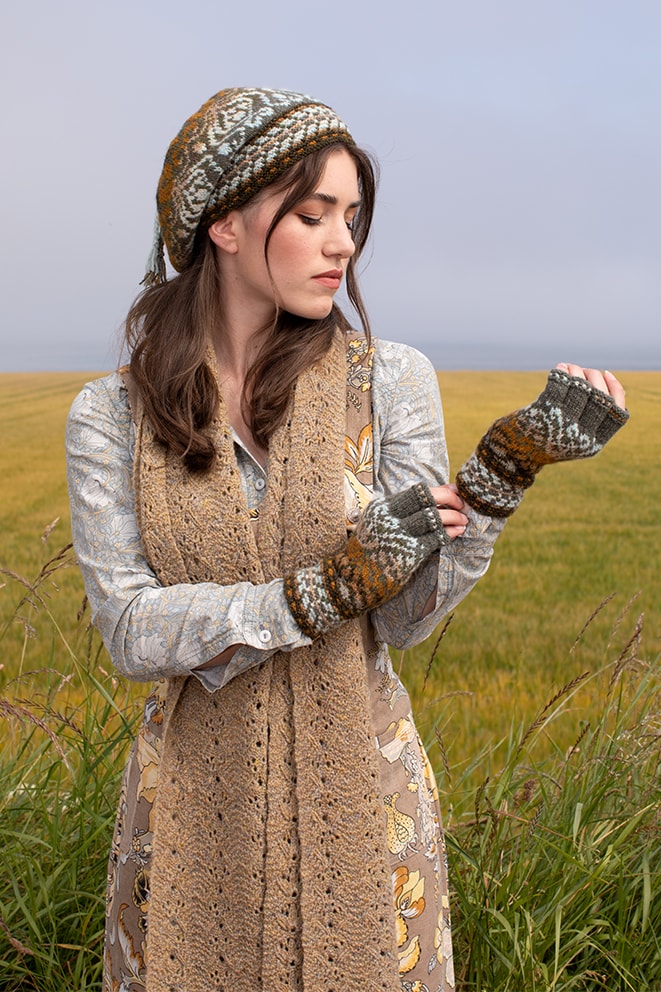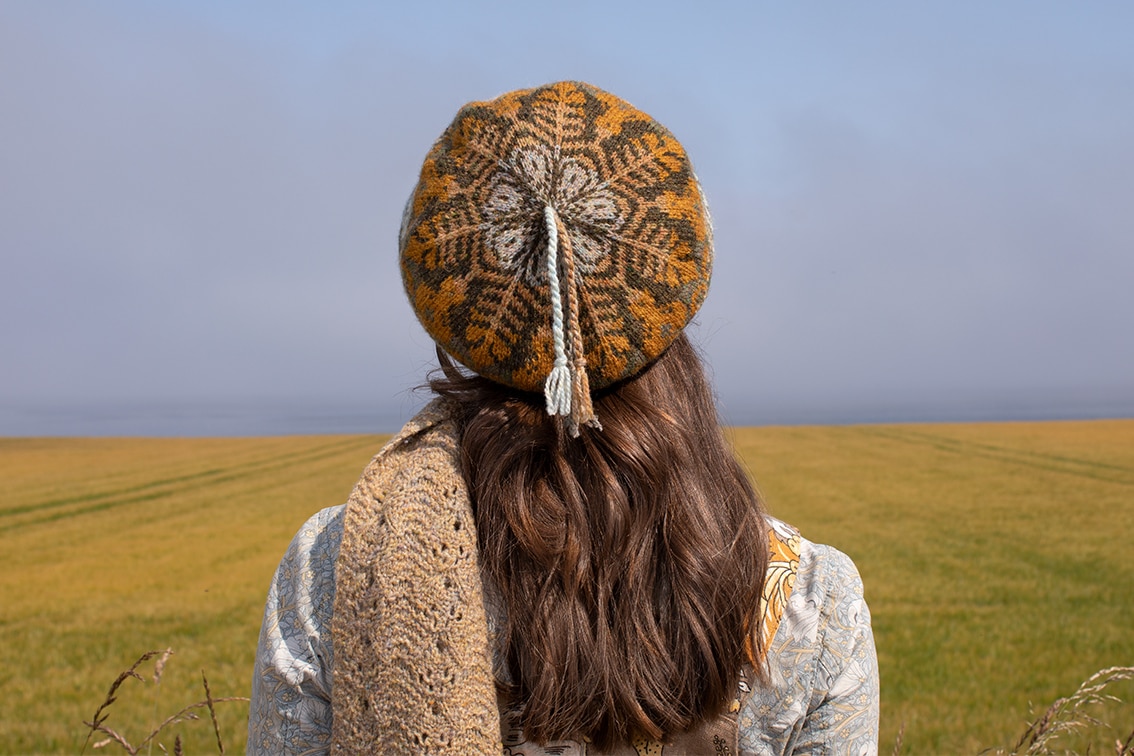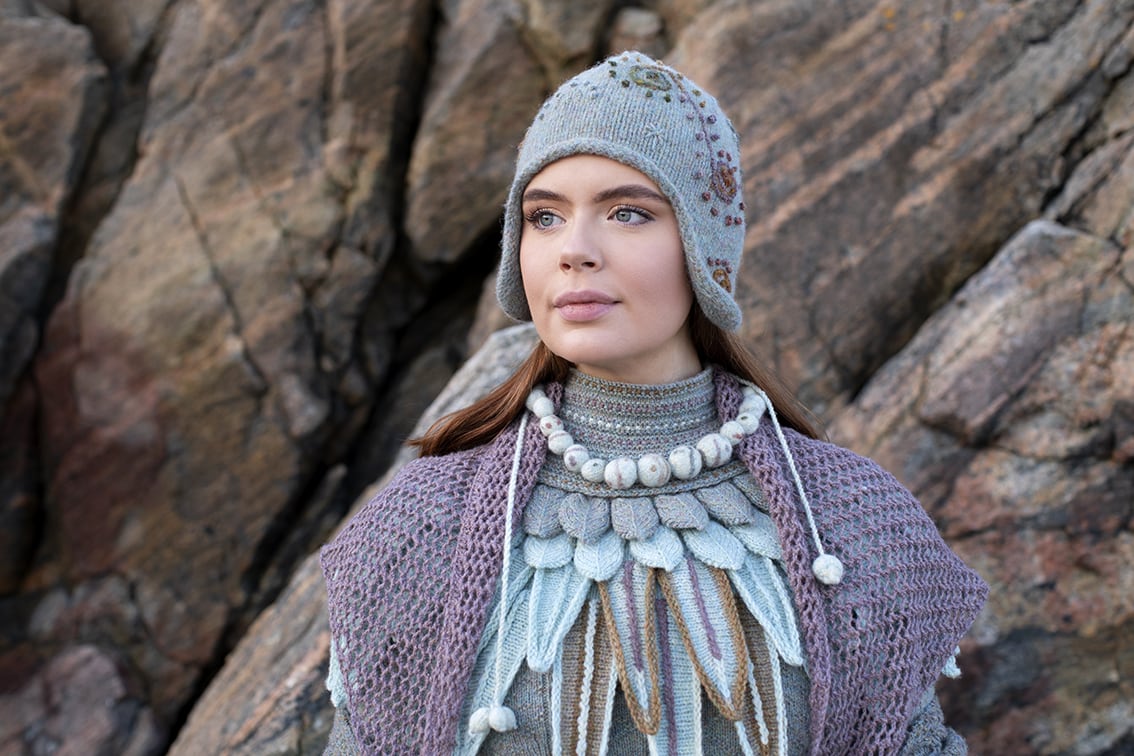 Last winter we did a photoshoot for a program called An Cuan Sgith (The Minch) which aired earlier this month, and if you are in the UK you can now find it on BBC iPlayer. You can also see the images from that shoot here, with Emma wearing a dramatic layered-up look which kept her warm on a very chilly day.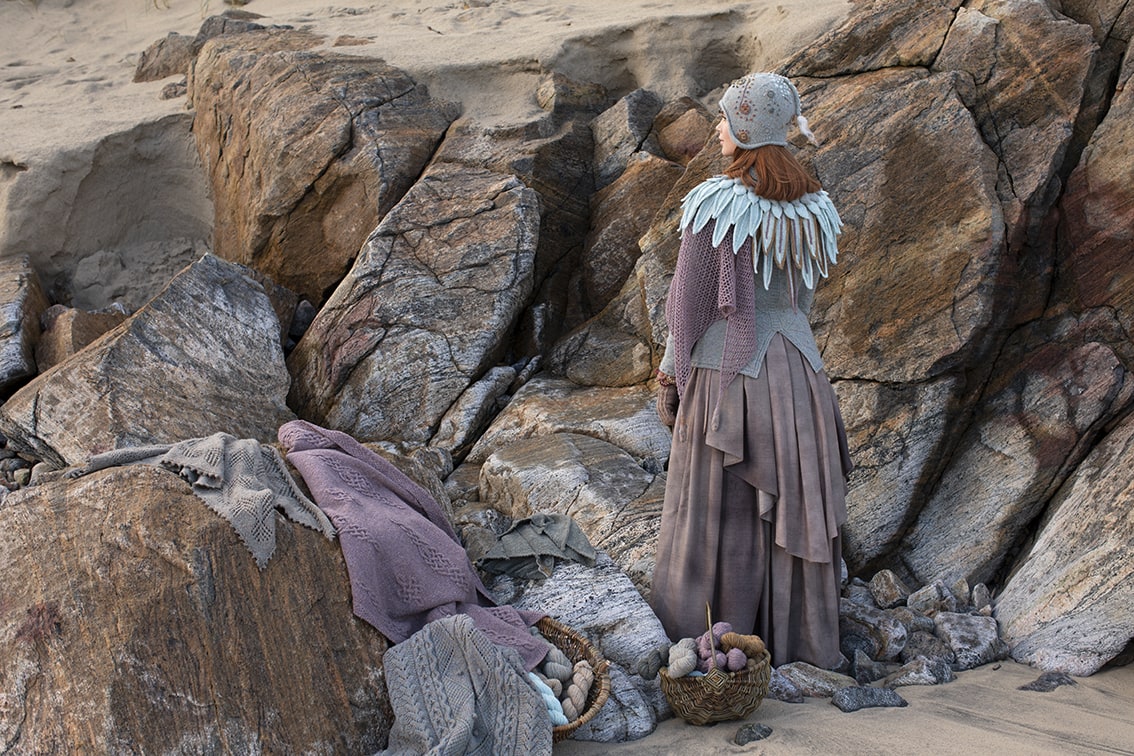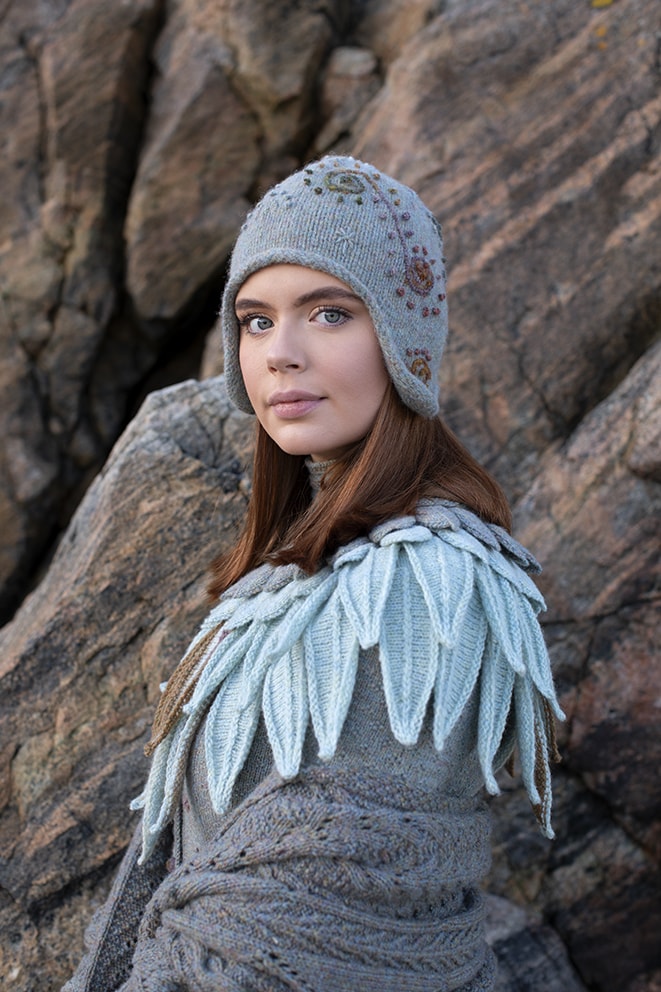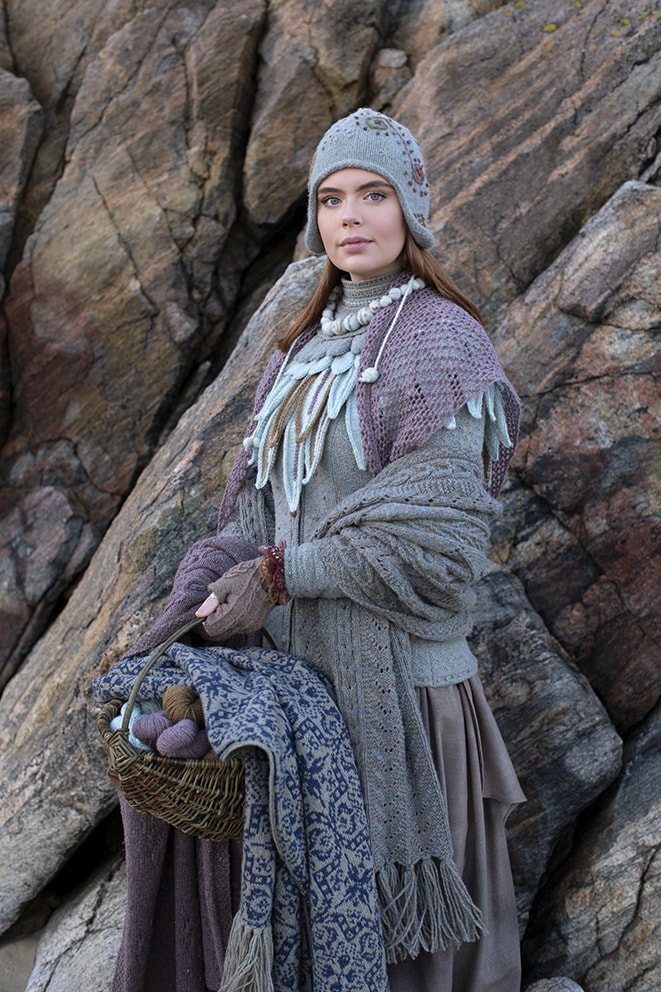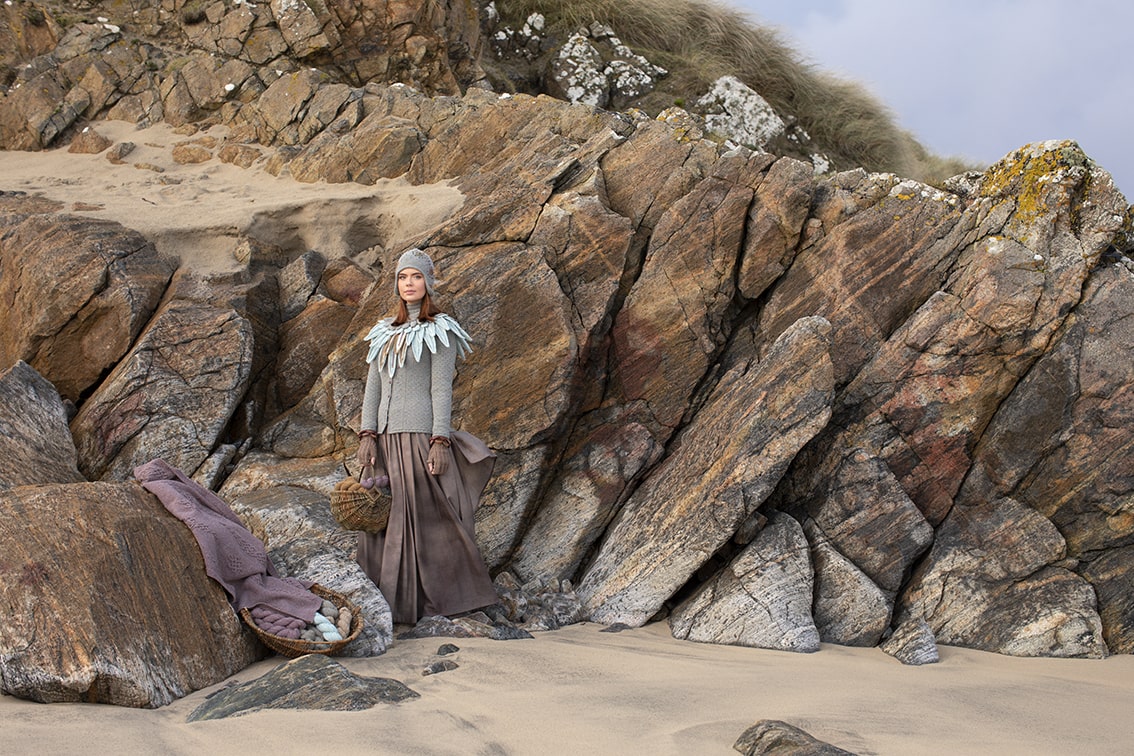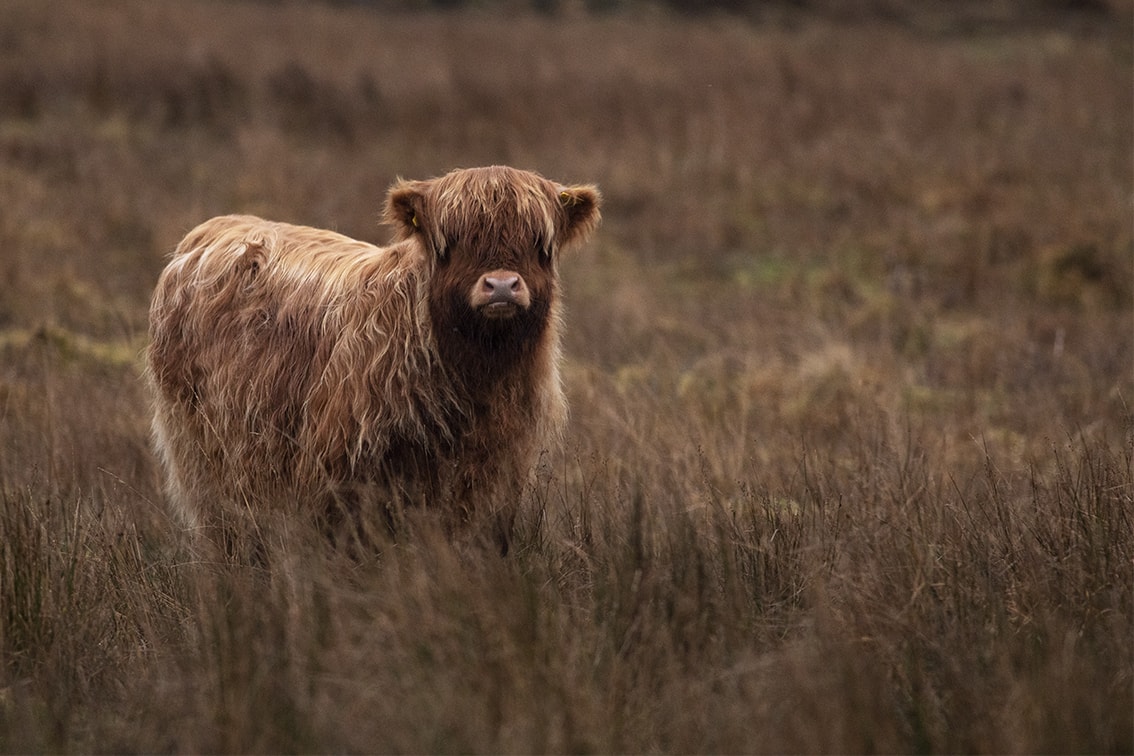 We are as always planning, designing and knitting for next year, but a lot of time is also currently devoted to our calves Emma and Oona, who need fed, combed and fussed twice a day regardless of weather. You can see them both on the winter croft in these pictures.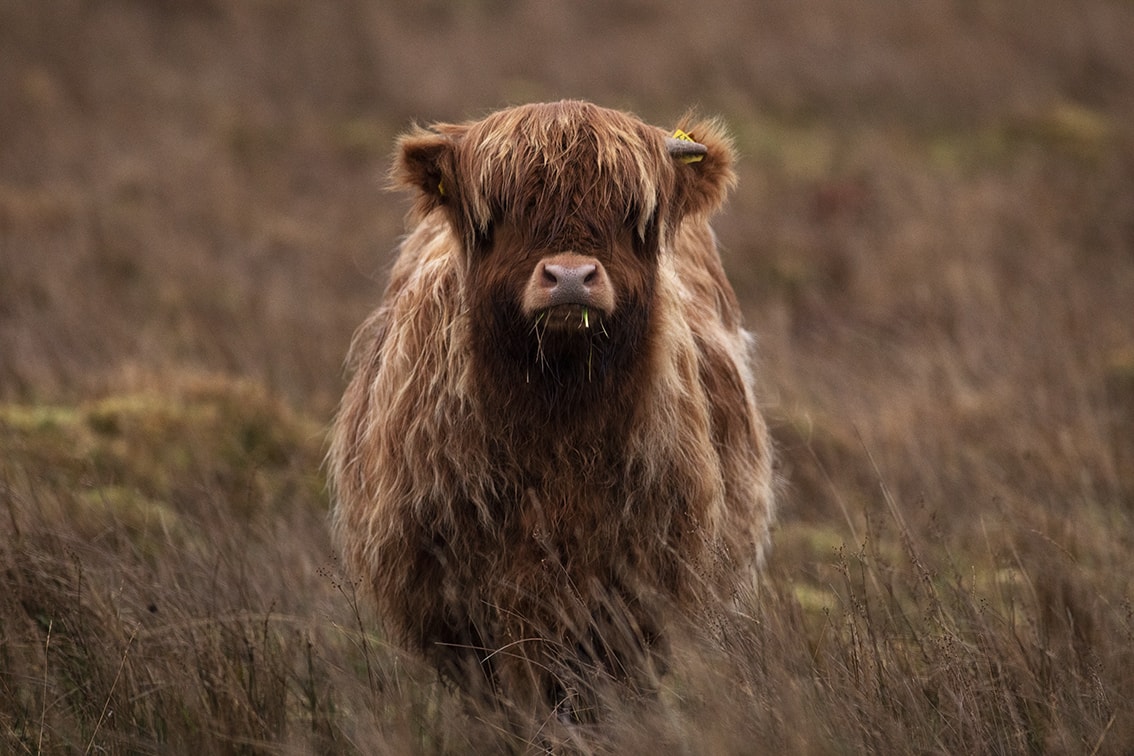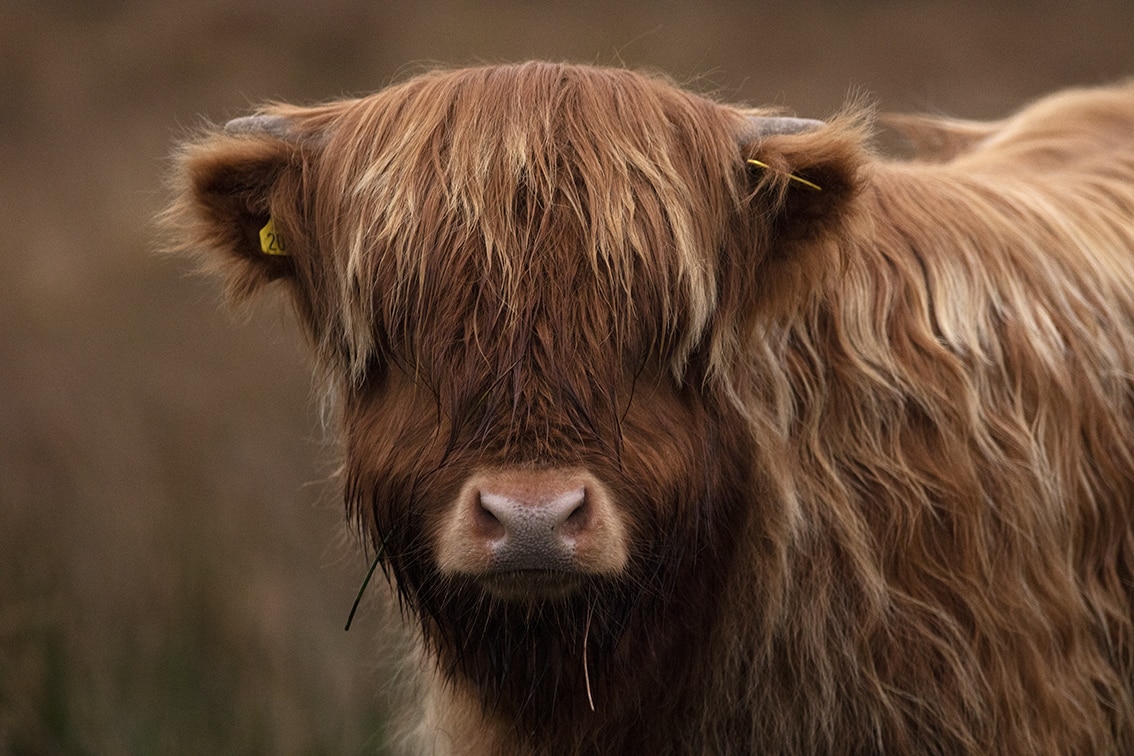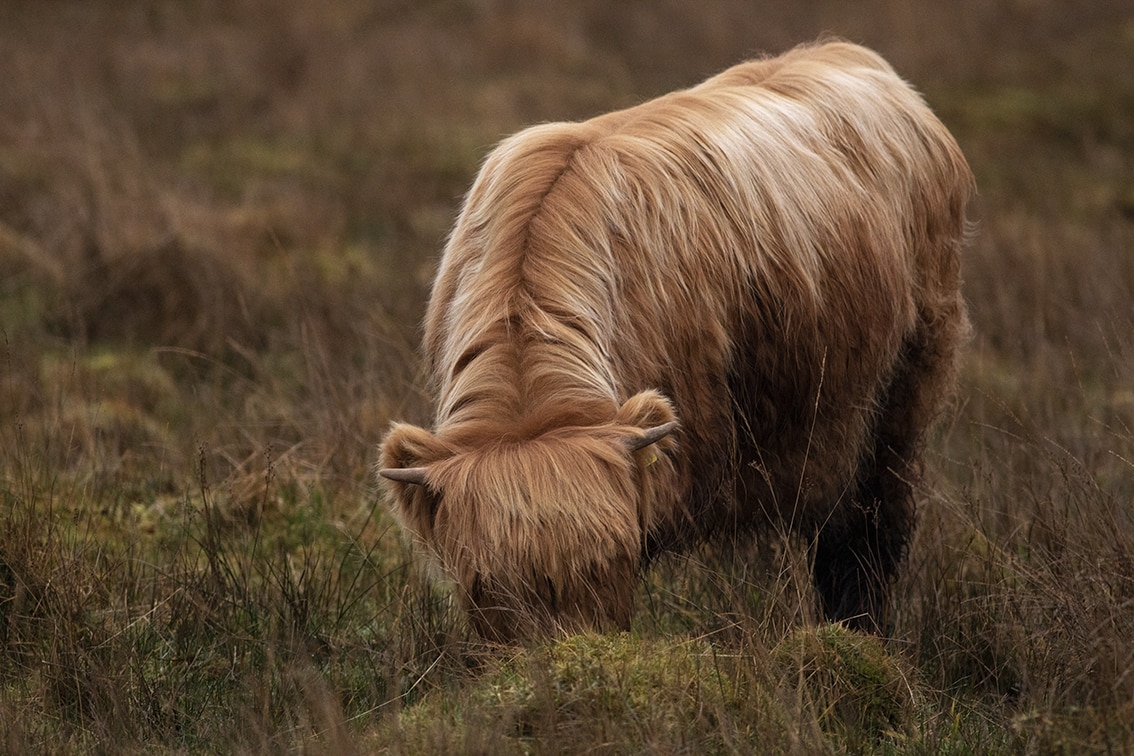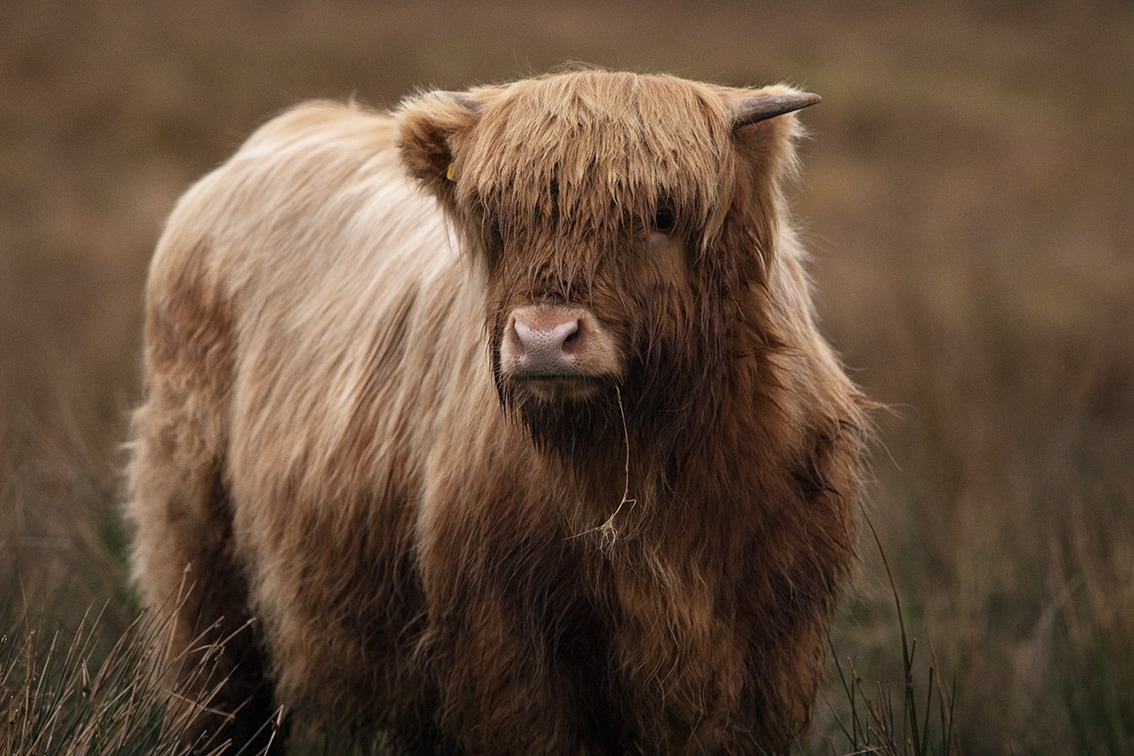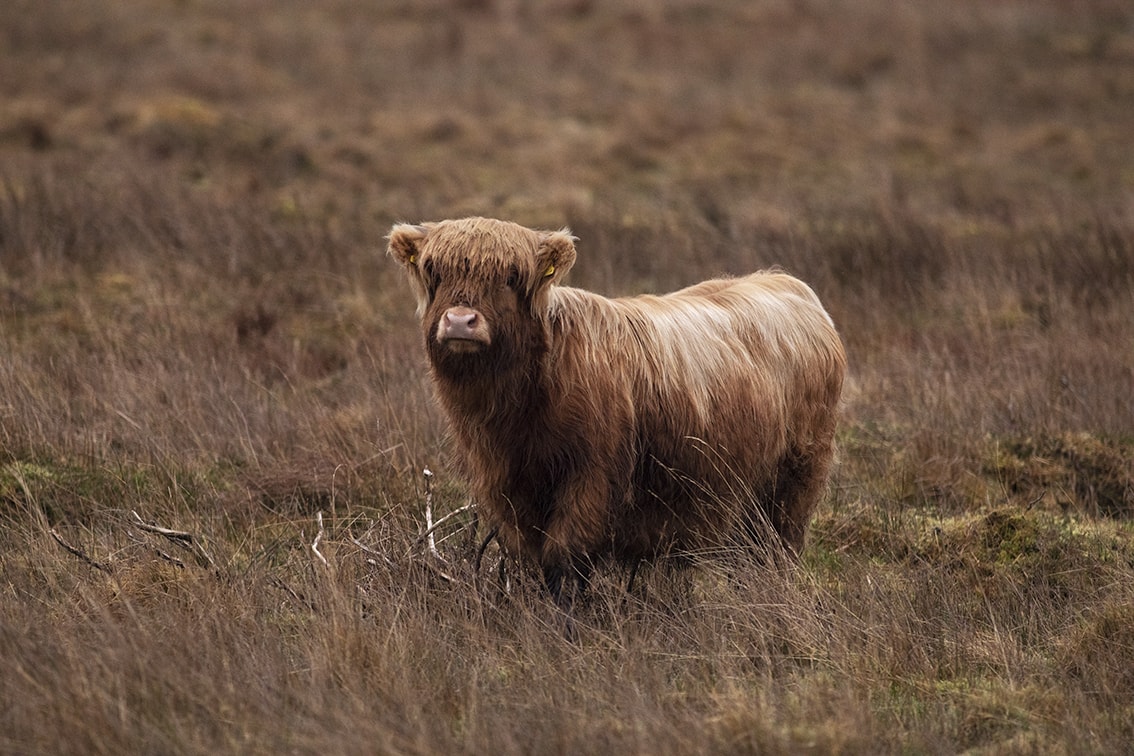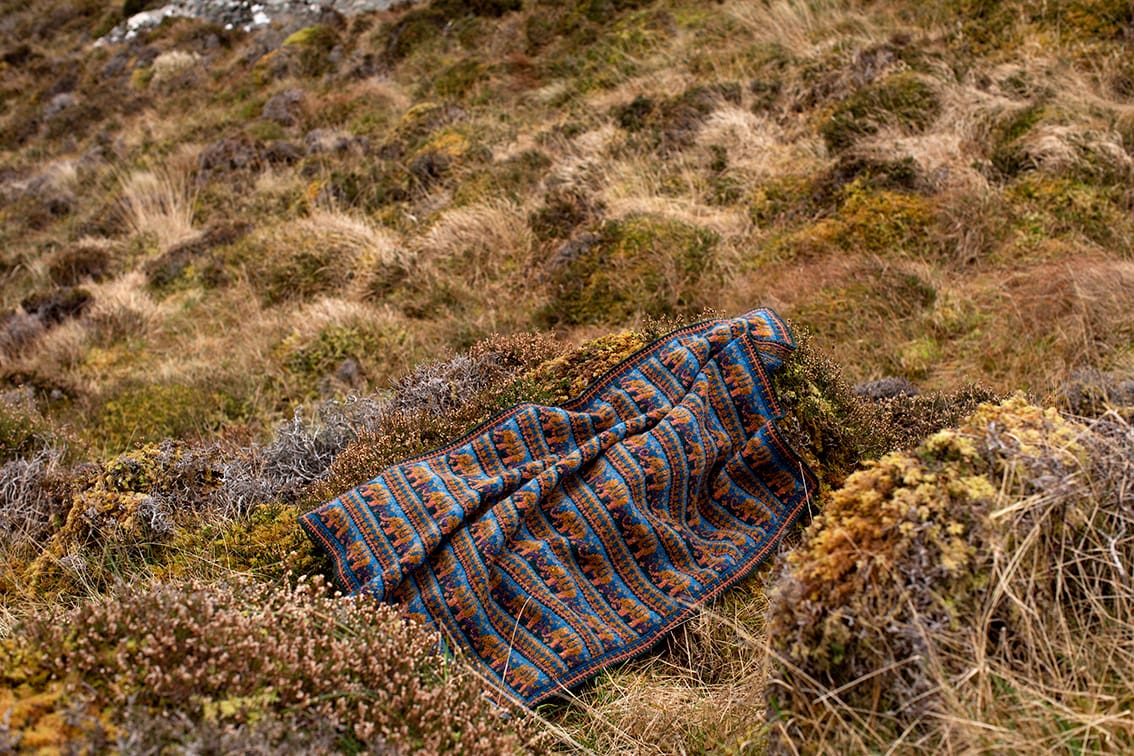 Despite the short days we are still getting out with the camera for all kinds of photoshoots. Here you can see some still life images of the Elephants Baby Blanket from a walk out on the moor. We are also hoping to photograph a new design this month, so fingers crossed that the weather will be kind.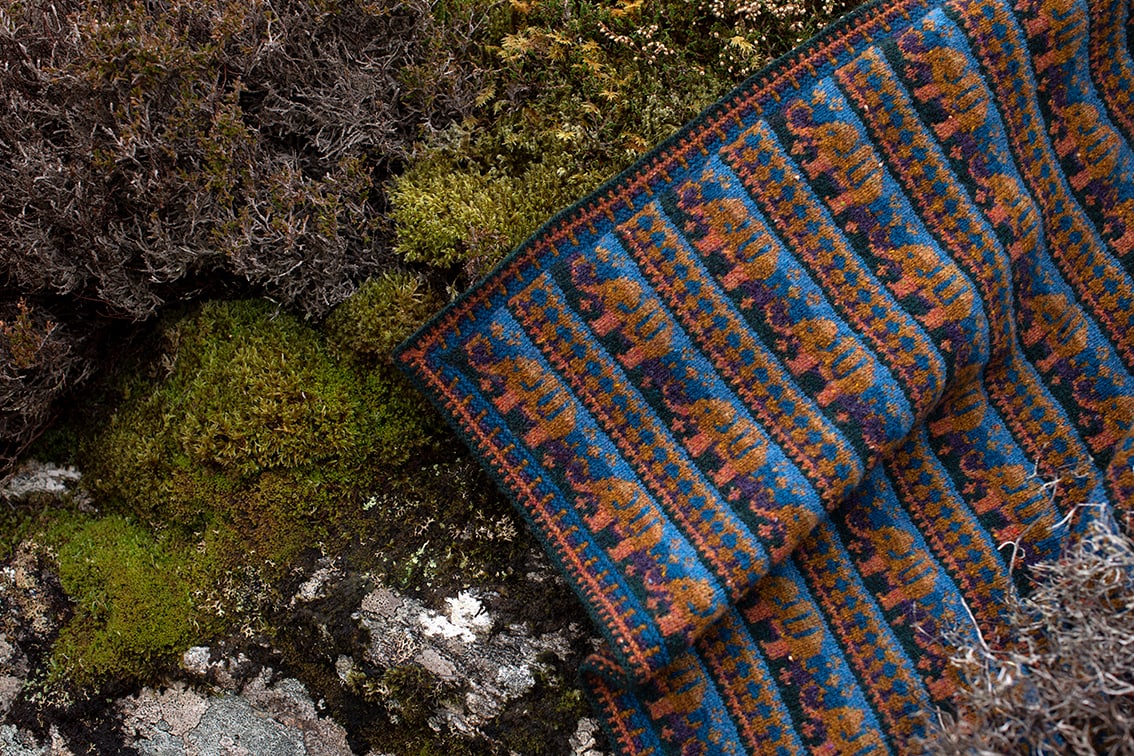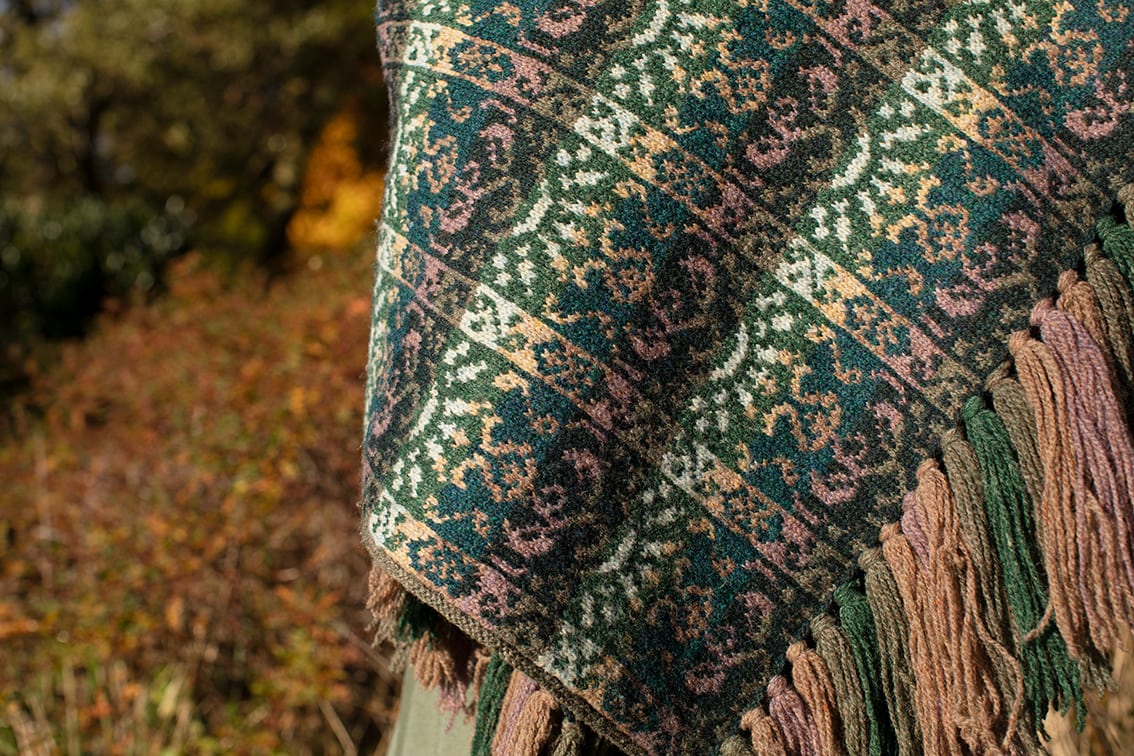 Another design back in stock this month is the Rheingold Wrap, which you can see here modelled by Rebecca on a sunny winter day.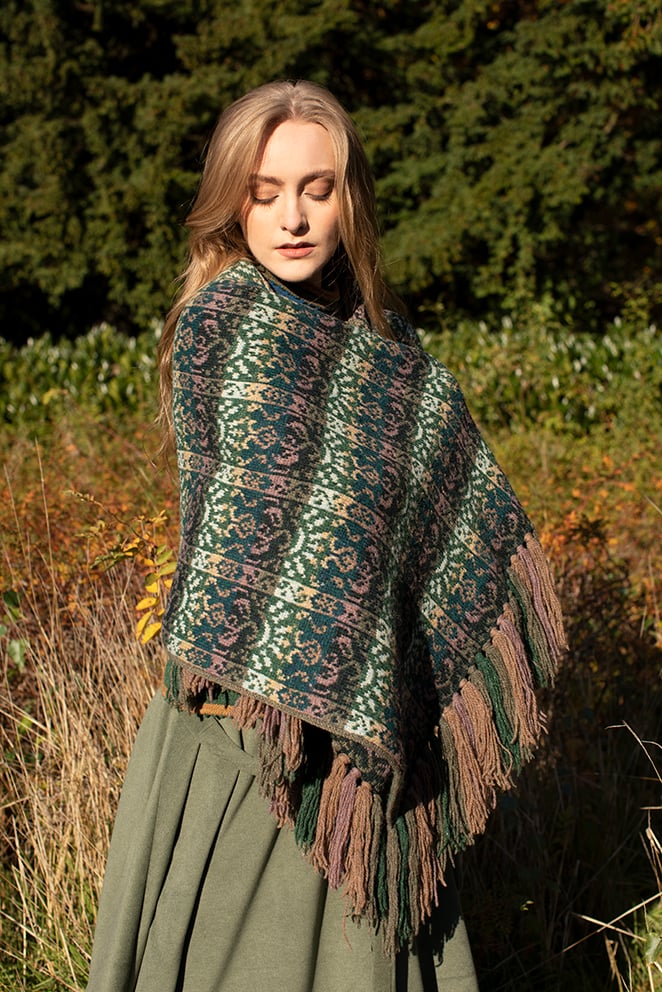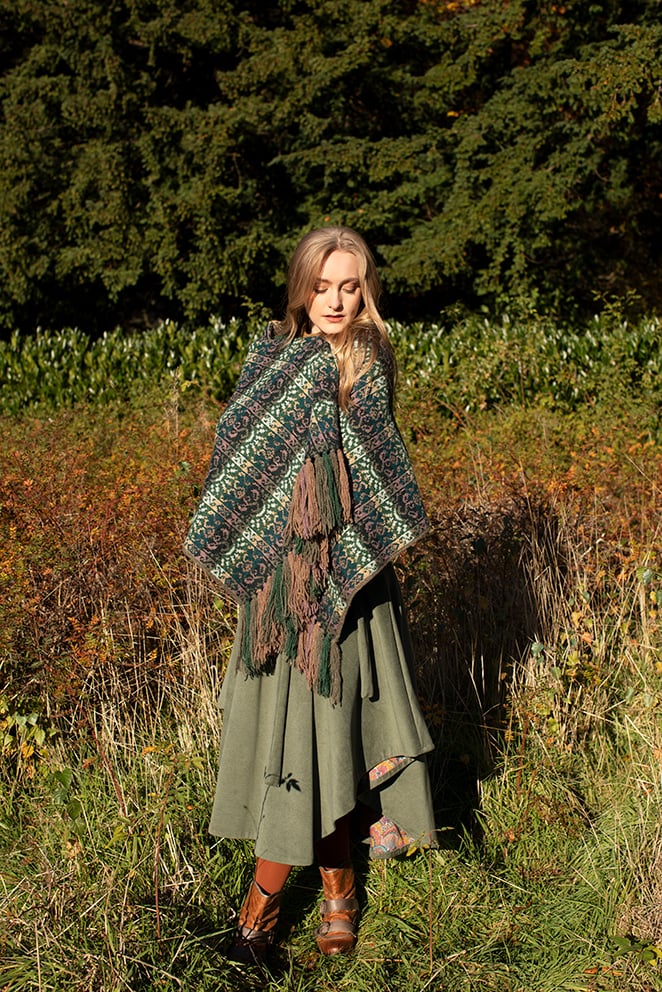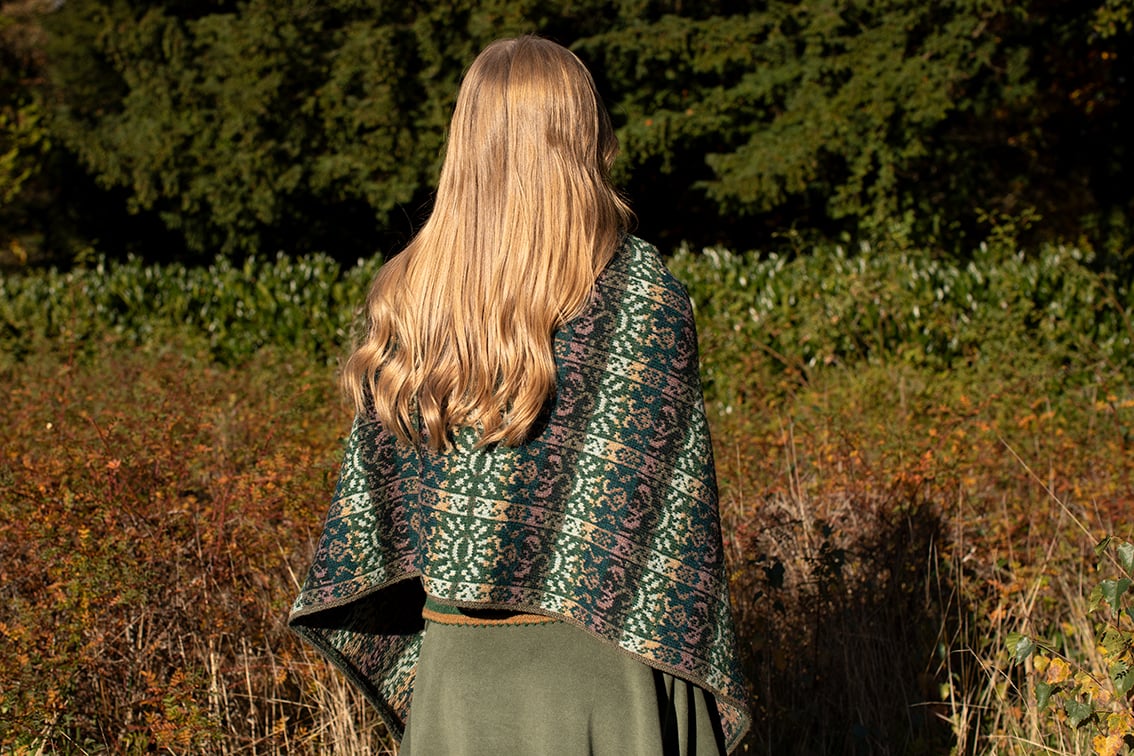 We will be back in the New Year with more colour, pattern, video classes, designs and photographs; meanwhile we wish you a lovely festive season and happy knitting!
With All Good Wishes for the coming New Year,
Alice