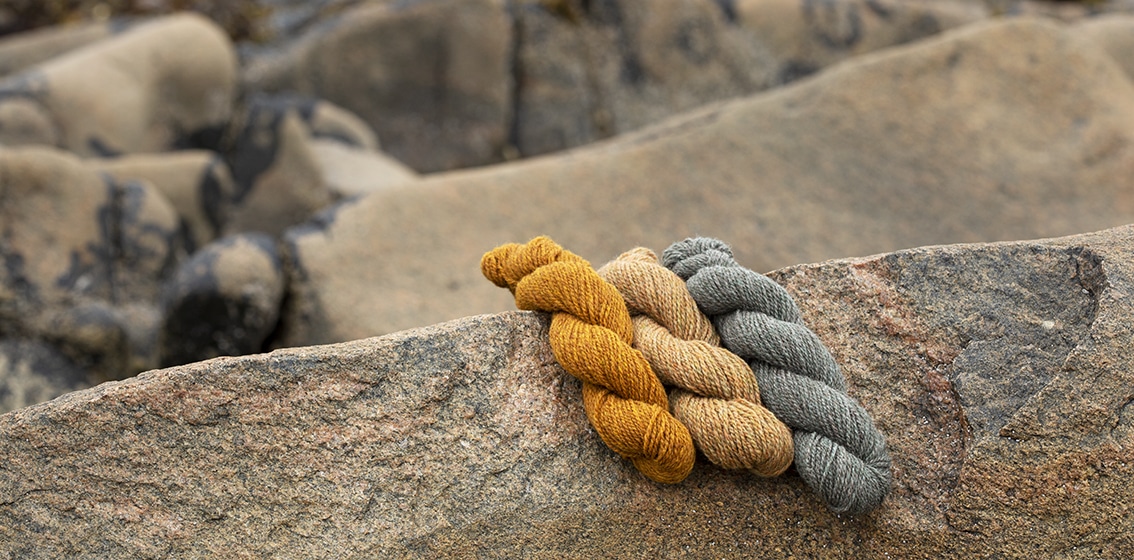 Alice Starmore™ Hebridean Yarns are based on the land, seas, seasons and wildlife of the Outer Hebrides
Innumerable effects can be achieved when shades are worked with each other in knitting, weaving, felting, embroidery, needlepoint and tapestry. A palette can be inspired by anything that appeals to the individual.
The palettes on this page show how aspects of the islands inspire colour selections from our Hebridean 2 Ply range.