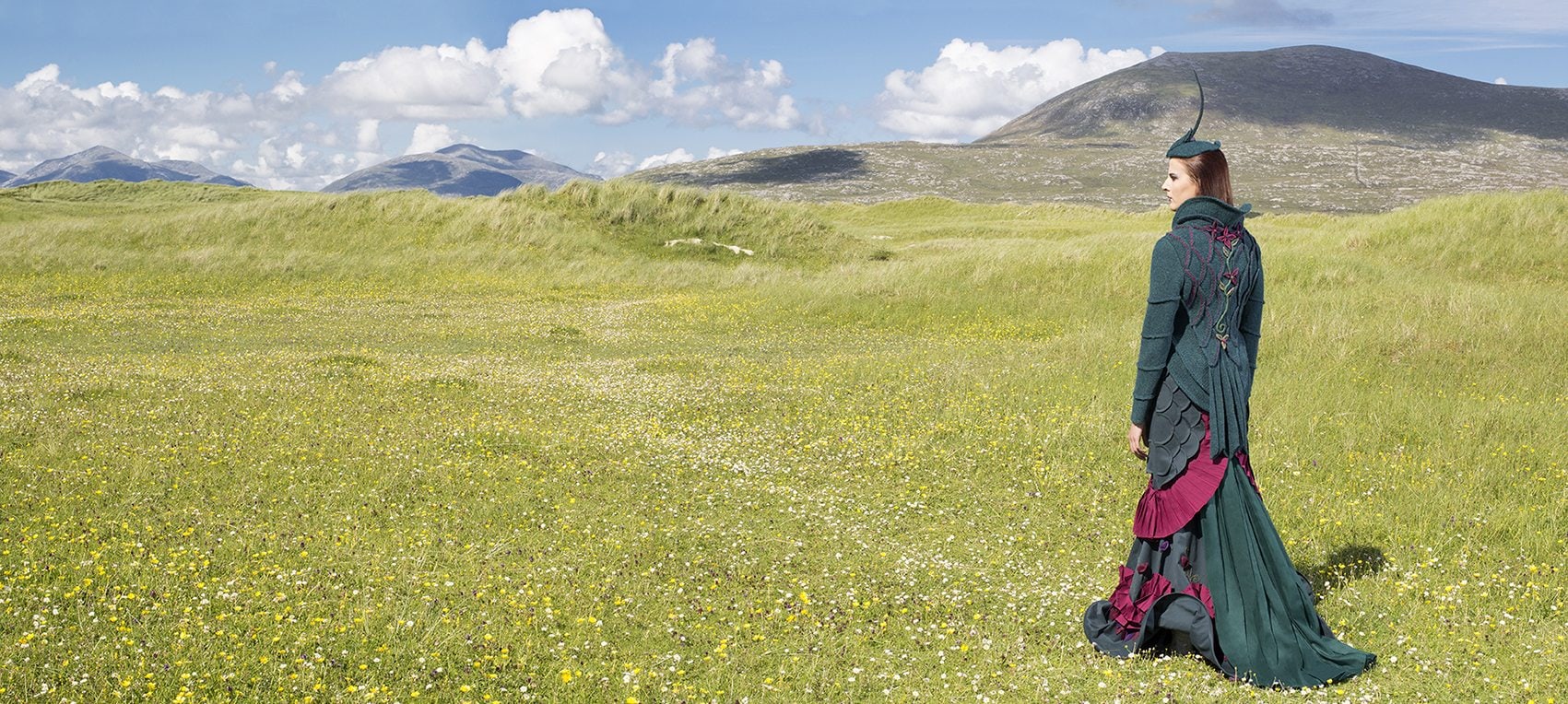 As they sheltered together at the coming of the night, the clover and the wild orchid unraveled and faded and the Lapwing grew from their tender petals. She was sleek and her colour spoke of rich grasses and the mystery of the sea, but her eyes were like polished flint and all those who looked into them forgot themselves and wandered uselessly upon the shore.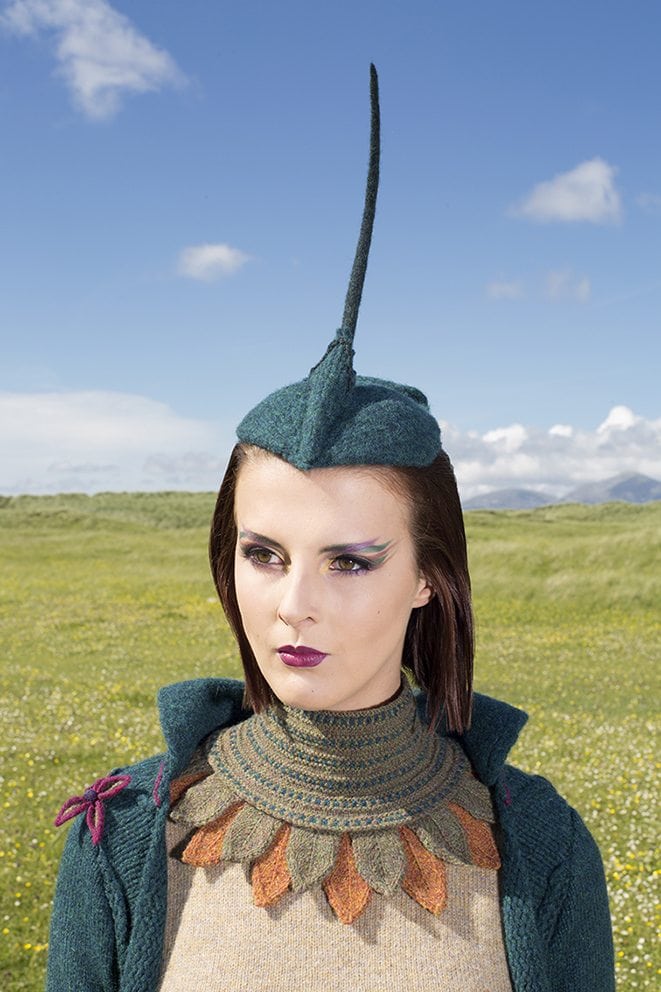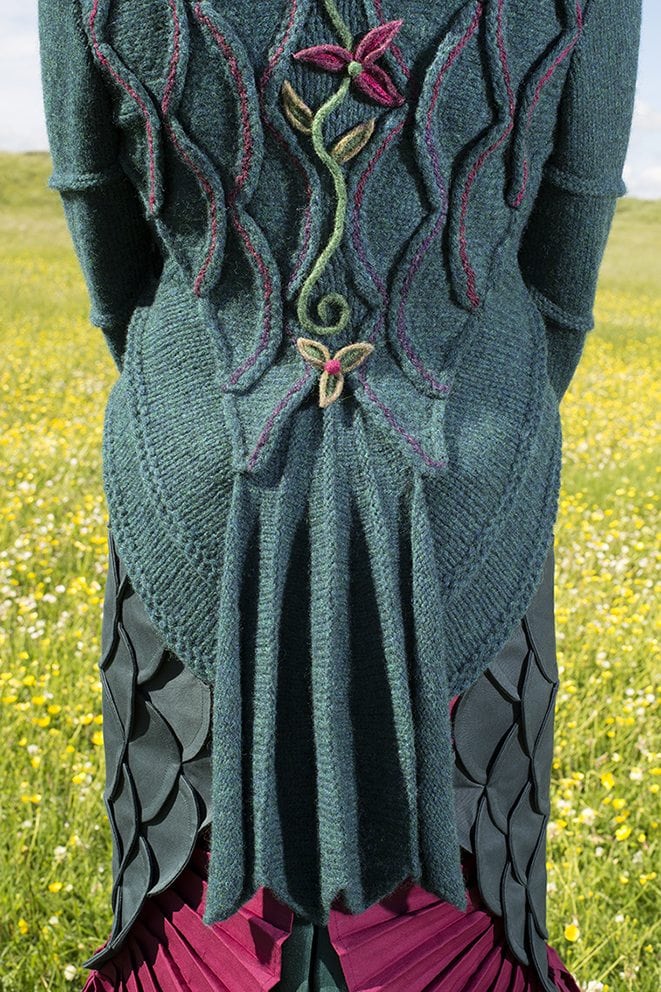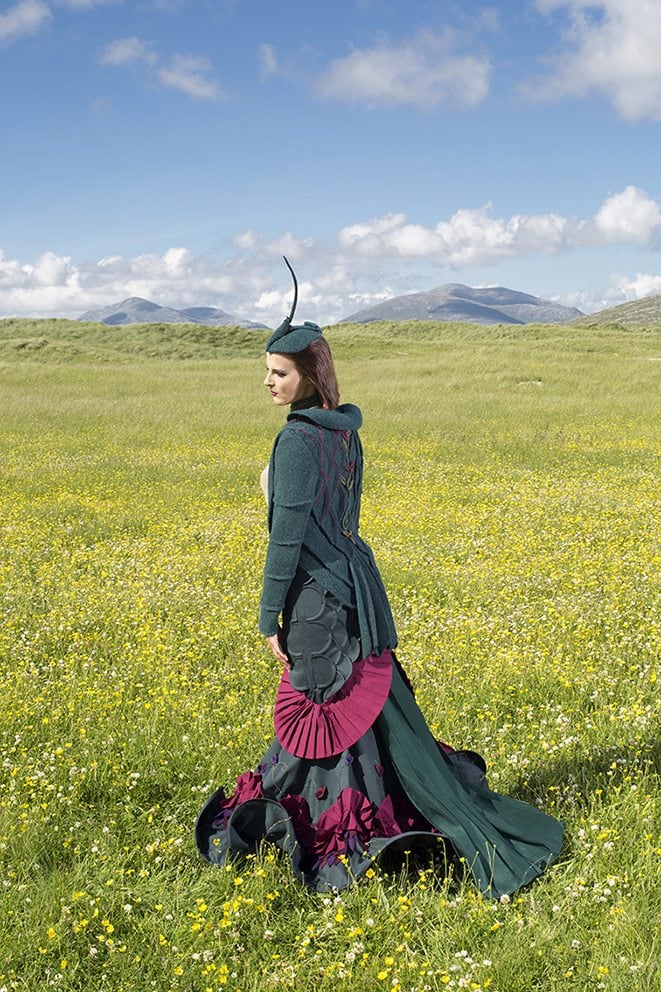 I started with the crest, which I thought would be an interesting experiment in just how well my Hebridean yarn would felt, as the crest had to be tall, curved and vertical on top of the head. I thought I would worry later about how well anything so tall would stand up in a place like Lewis, where hats regularly blow right off heads. I made a simple sleeveless top with a lightly curved hemline for the chest and a feathered neckpiece to evoke the lapwing's underside colours. The jacket was constructed to echo the shape when its wings are closed, with a tail worked side-to-side which I felted very lightly then folded to form loose pleats while it was still wet. I then decorated the jacket with knitted and felted flowers, stems and leaves and touches of purple embroidery.
Jade and I greatly admire the intricate and ingenious costume designs of our lovely model Rachael Forbes, and so I sent her a picture of the finished costume – whereupon she designed and made the wonderful and suitably exotic skirt to complement my efforts. The photography day proved fair and the crest stood up well in a very light breeze. Rara avis indeed.
Alice Starmore