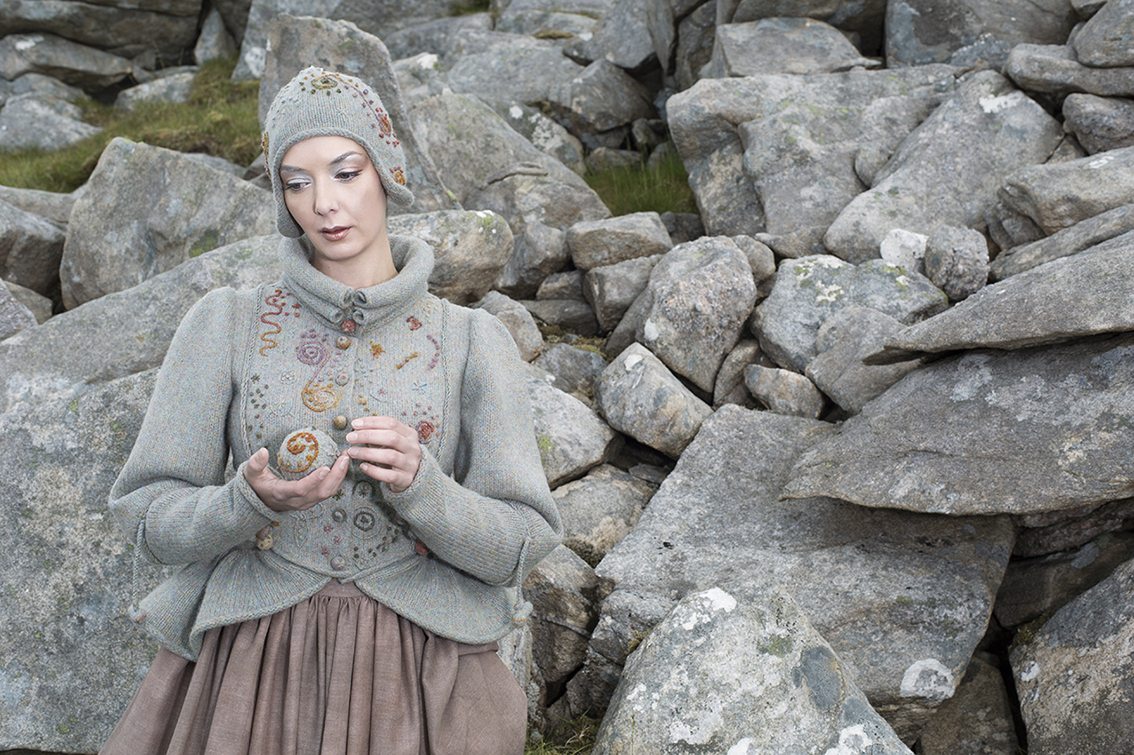 On occasions I have pushed the boundaries in terms of design complexity and length of instructions, but usually constraints such as page space and garment sizing rule the day. I have never regarded these working constraints to be anything other than and interesting challenge. But in Glamourie I  broke free of this. Jade wrote seven original tales rooted in our Gaelic culture, which has a powerful tradition of storytelling centered around the theme of shapeshifting, where wild creatures have the ability to alter their bodies and even appear in human form. I then illustrated her tales by creating Designs Minus Zero — no limits!
When creating the costumes for Jade's other-worldly creatures, I cast off all constraints and gave free reign to my needles, yarn and imagination – to show how fanciful, elaborate and extraordinary ideas can be portrayed through the medium of hand-knitting. The glamourie of knitting is that one single thread can be shifted into clear space to create any shape — no frame or canvas is required. These Glamourie costumes are not the stuff of everyday wear and are well beyond the practicality of written instruction, but they serve to show what can be done with a single thread and a pair of needles.
For a snippet of the stories and to see more images and read about each costume, follow the links below.
Alice Starmore