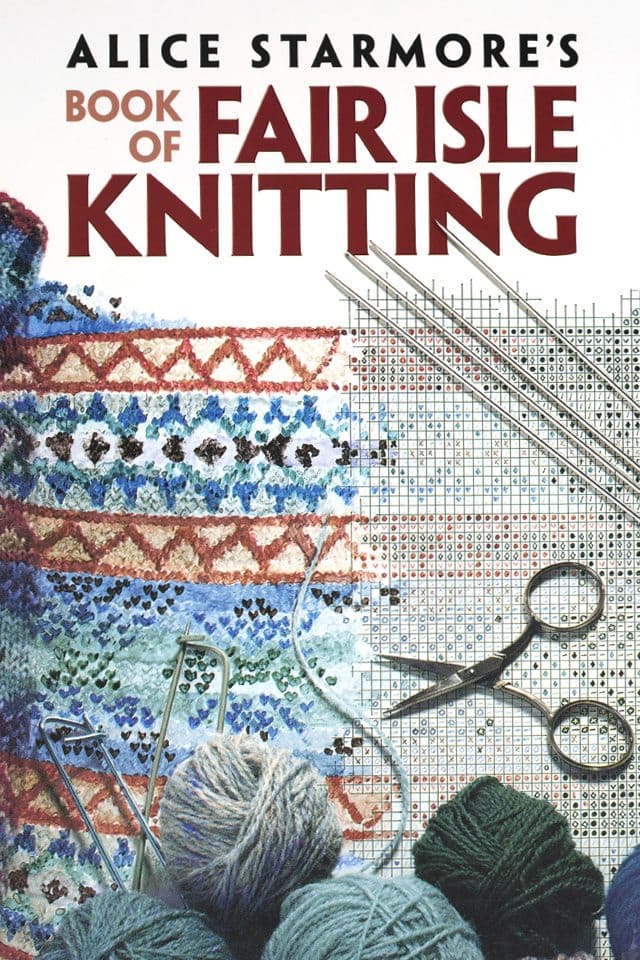 Alice Starmore's Book of Fair Isle Knitting
The book Alice Starmore's Book of Fair Isle Knitting, published by Dover Publications, is available in paperback format. You can purchase it directly from Dover Publications or find it available in a variety of bookshops worldwide.
Scotland's Fair Isle is celebrated the world over for its distinctive, stranded-colour knitting, and Alice Starmore is famous for her expertise in designing and instructing knitters in this appealing regional tradition. Her richly illustrated guide offers both beginning and advanced knitters a complete workshop in the Fair Isle style. It not only explores the art's history, patterns and traditional techniques but also encourages knitters to develop their own creativity. More than 250 photographs, drawings, and easy-to-follow charts illustrate sources of inspiration, simple instructions and spectacular results. Knitting devotees agree: If you have only one book on Fair Isle Knitting, this is the one to have.