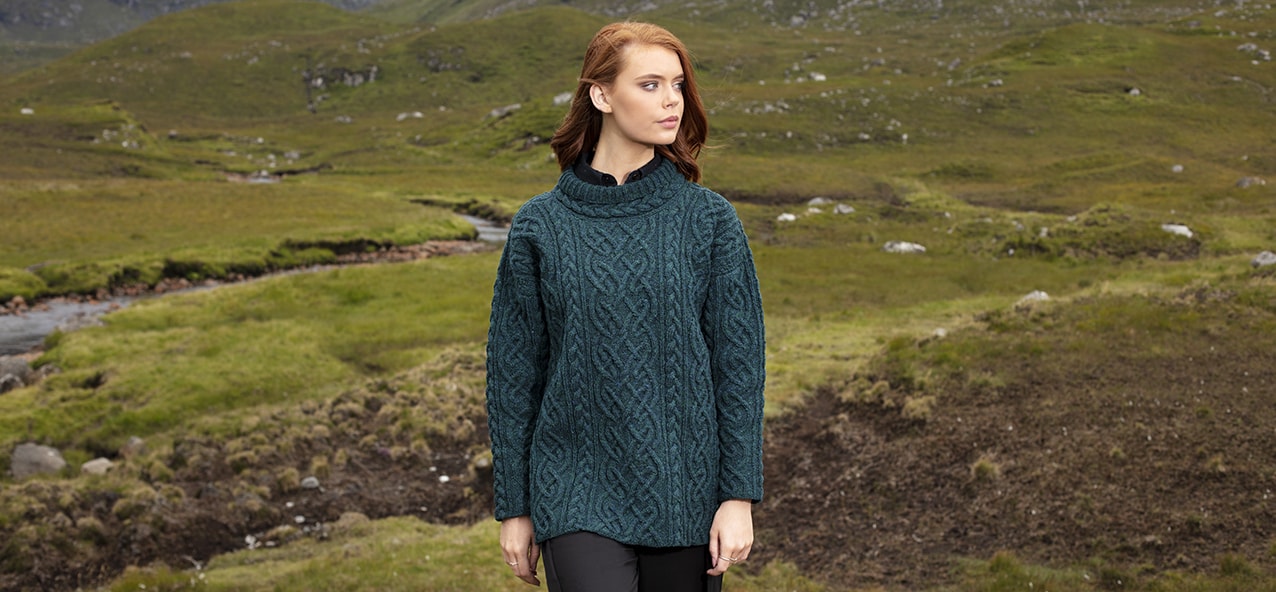 My mission when I set out to write Aran Knitting was fourfold –
• to study and discover the truth behind the many myths of the Aran sweater and thus provide readers with the real history of this fascinating form of knitting:
• to provide a comprehensive and fully-illustrated analysis of the Aran pattern concept which would take knitters –including absolute beginners – on a journey that would lead them to a complete understanding of the patterns, so they could create their own variations, patterns and designs.
• to create unique designs within the traditional form for knitters who enjoy making classic garments from full instructions.
• to take the concept further by including my own development of knitted Celtic knotwork, providing innovative designs that illustrate how practice, knowledge and creativity can lead to new ideas.