Dear Knitter,
We have started to see some milder temperatures in April so it has been the perfect month to bring in a new patterncard kit design. The Maidenhair Pullover combines texture and openwork in a lightweight pullover which is perfect for springtime. The ruffled detail at the hem, cuffs and neckline allows an airier and more feminine finish than a traditional rib. You can see the Maidenhair Pullover here in our Driftwood shade worn by Emma on the banks of Loch Lomond. You can find the Maidenhair Pullover kit here.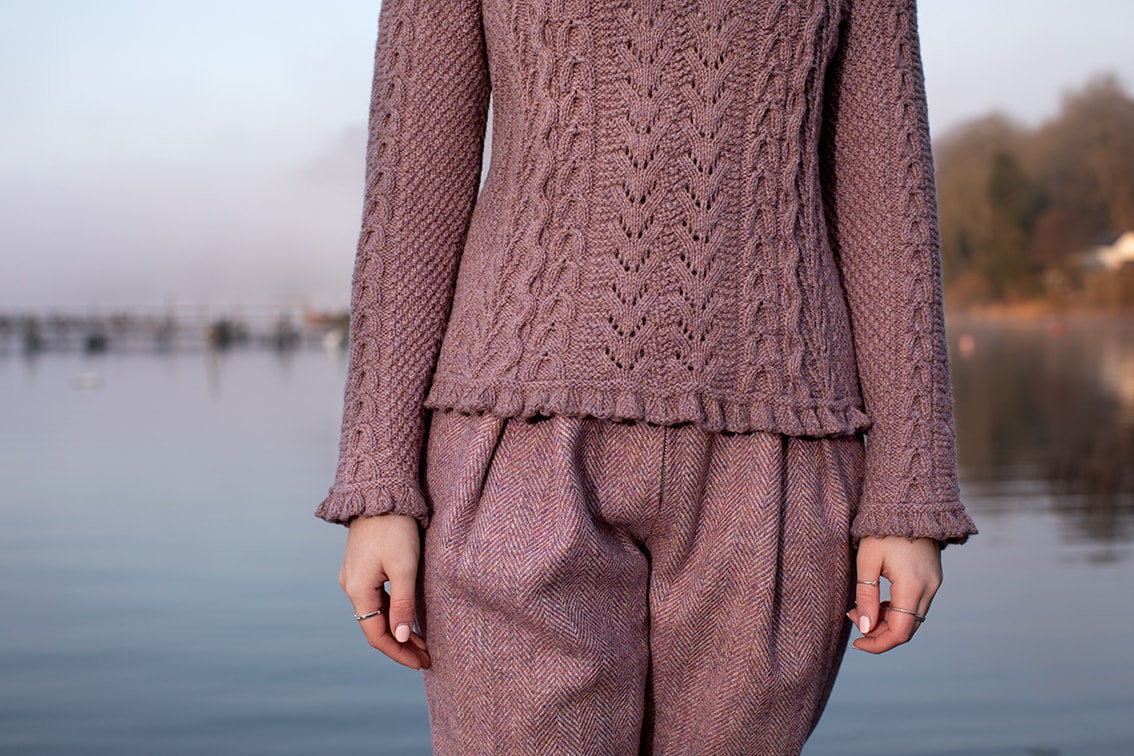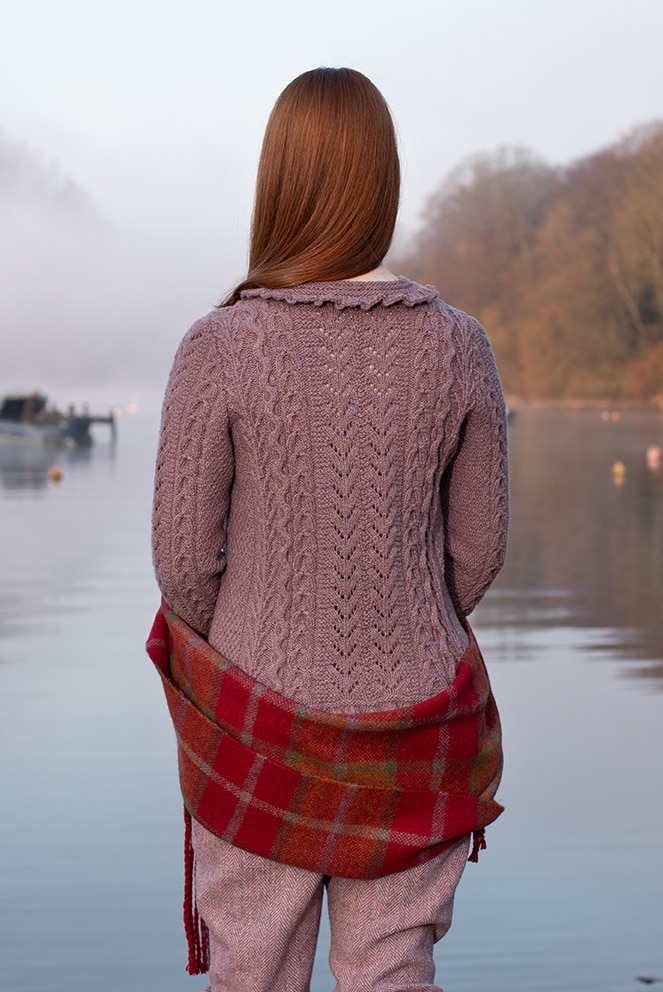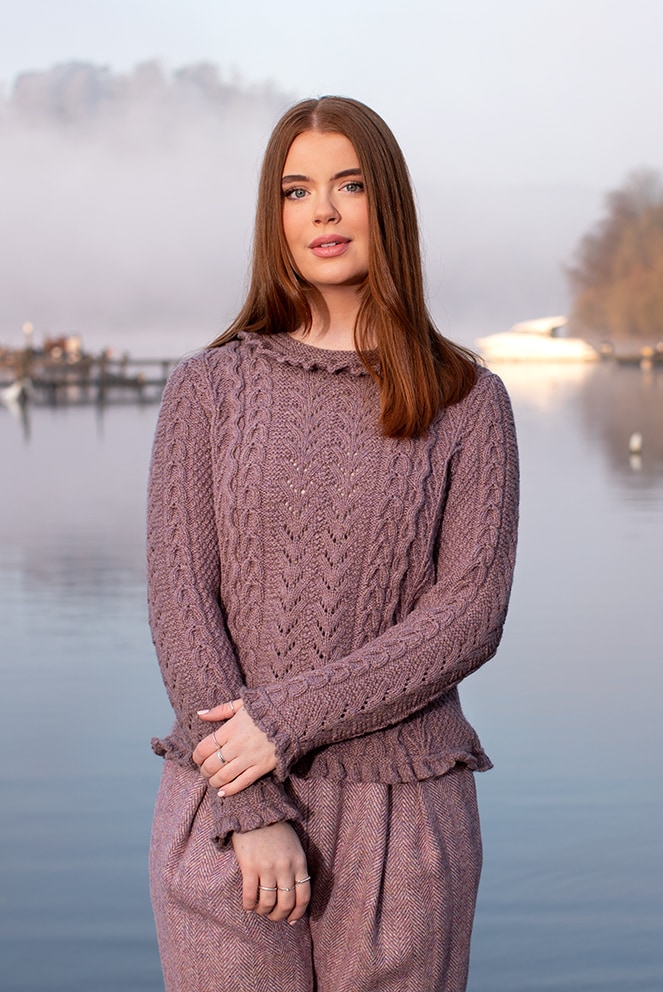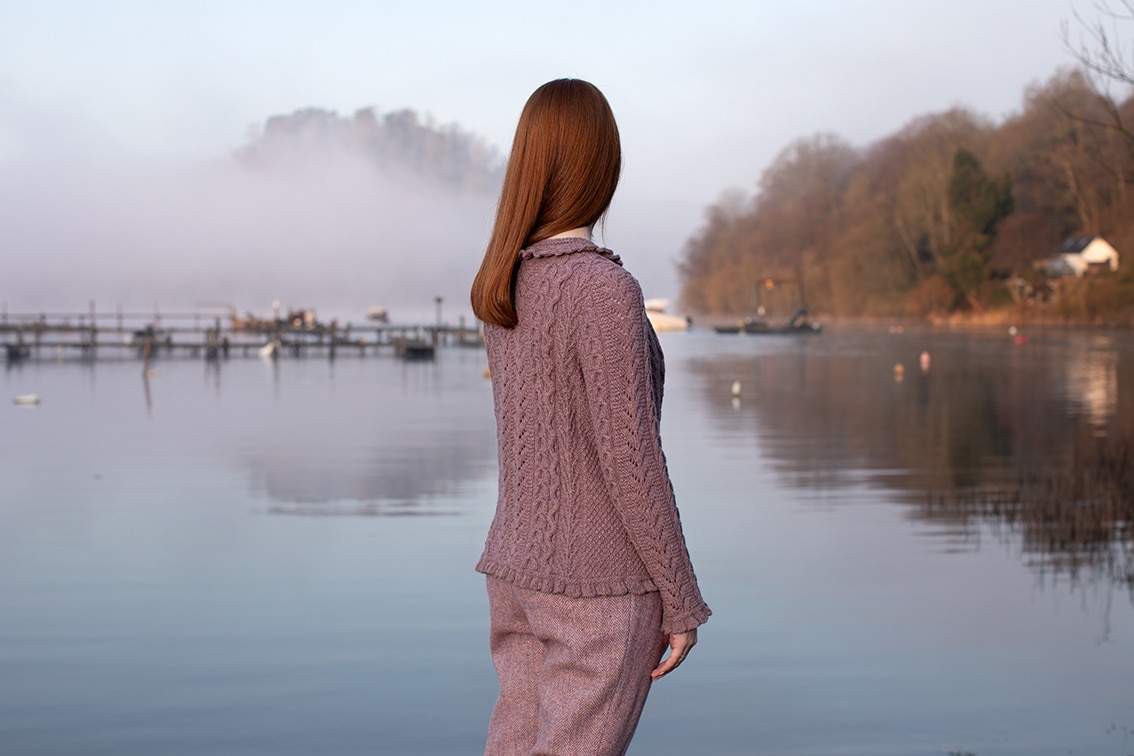 The Maidenhair Pullover is also the first of our designs to be available in our new shade of Glen Hebridean 3 Ply. You can see it knitted up in Glen here for a very different lochside look in the Outer Hebrides. The subtle moorland colours in the background show the inspiration for the Glen shade, which can be ordered in the Maidenhair Pullover kit.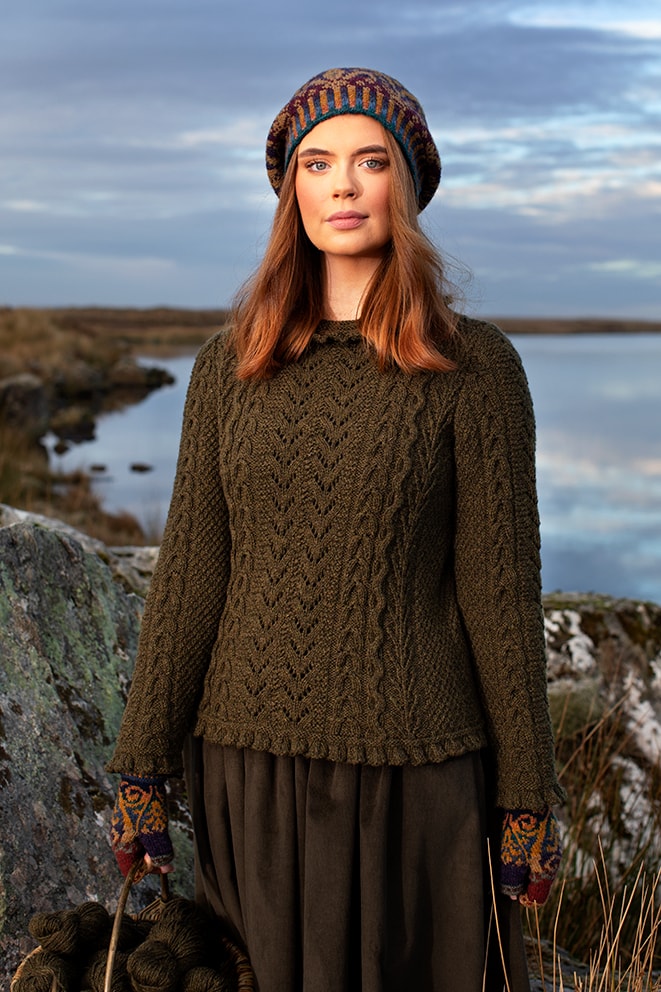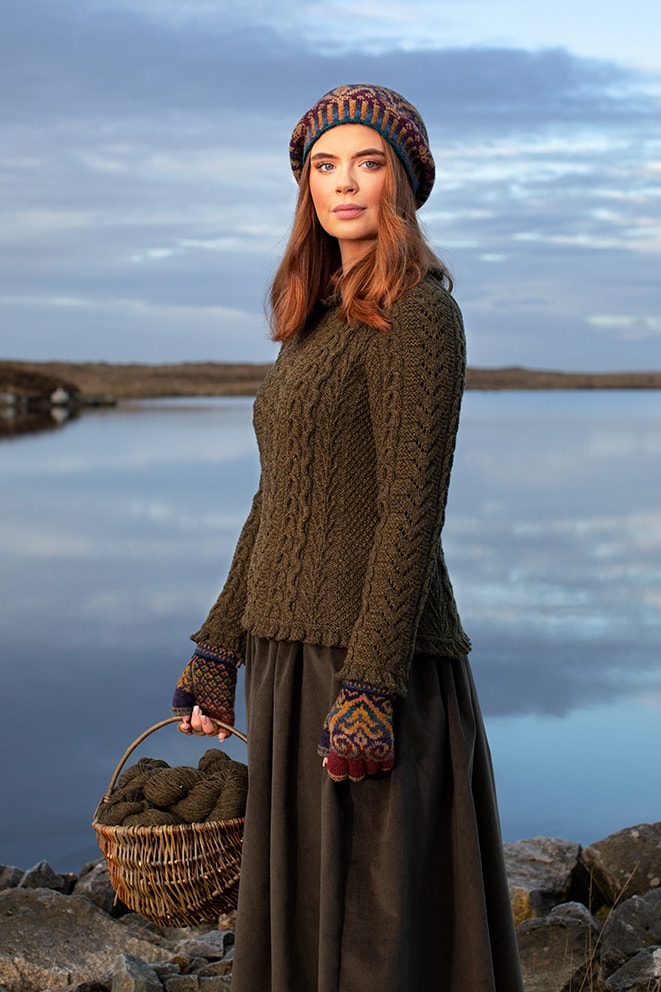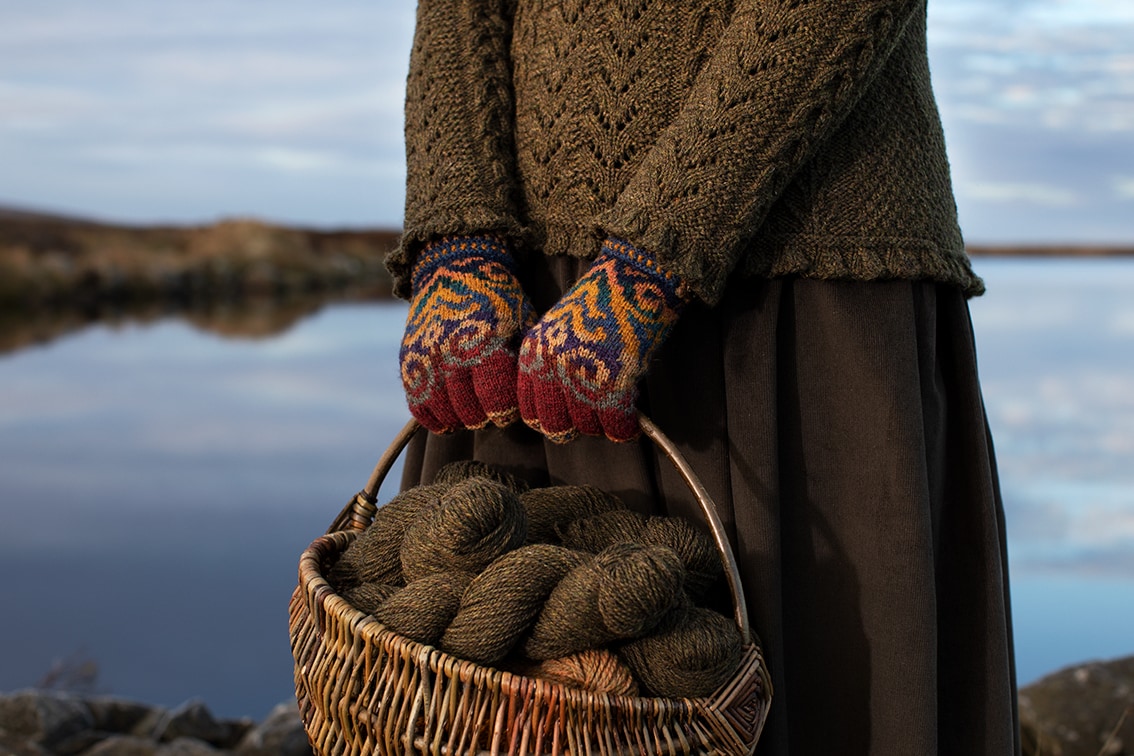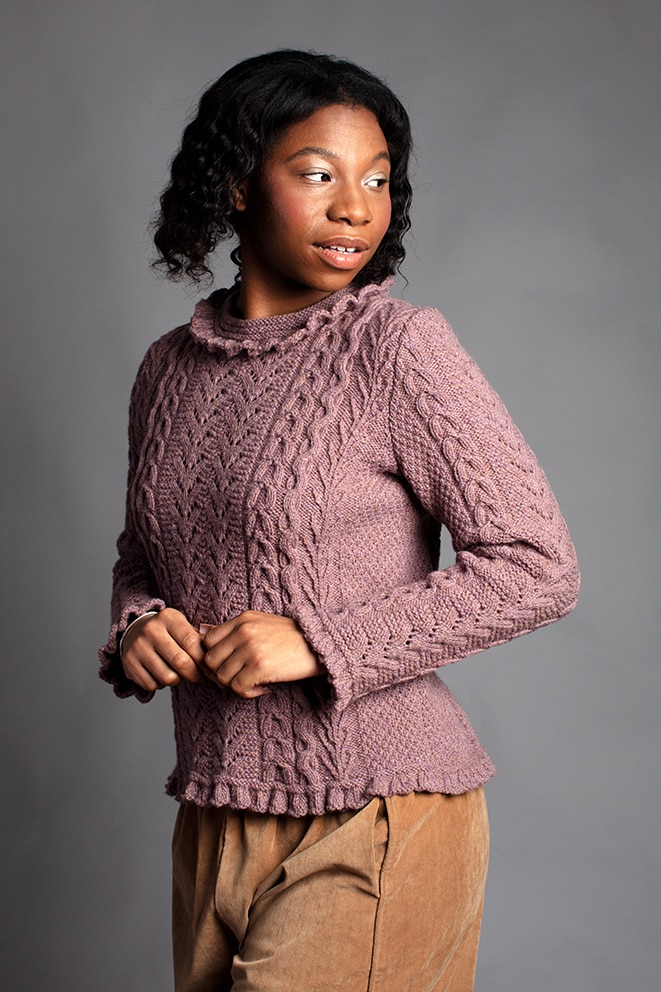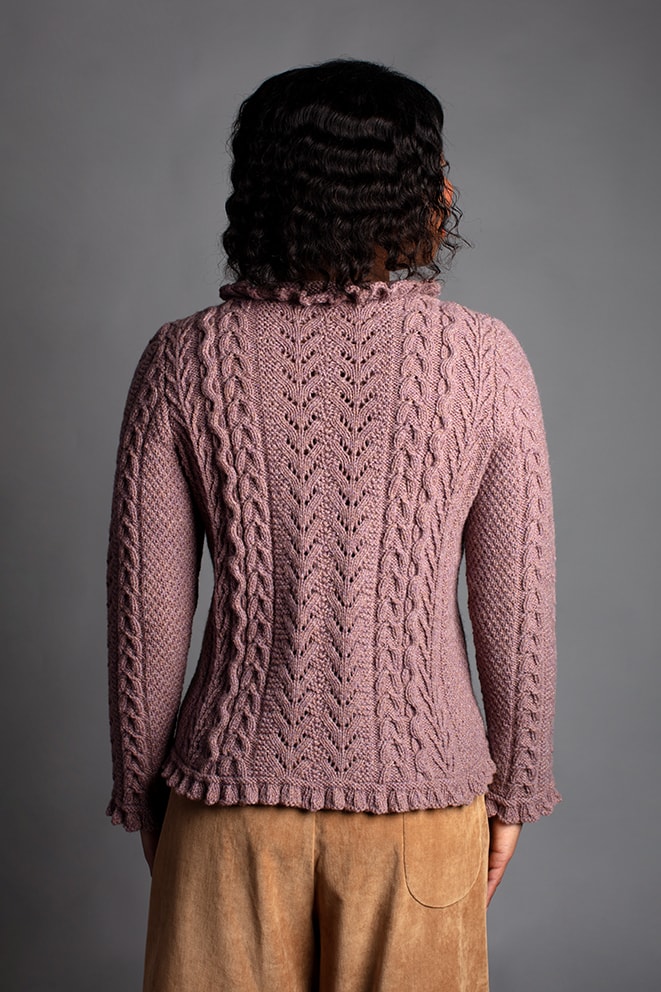 Though the Maidenhair is a lovely design for wearing around the lochs and glens of Scotland, it is also perfect in many other settings, as demonstrated by Precious in the studio.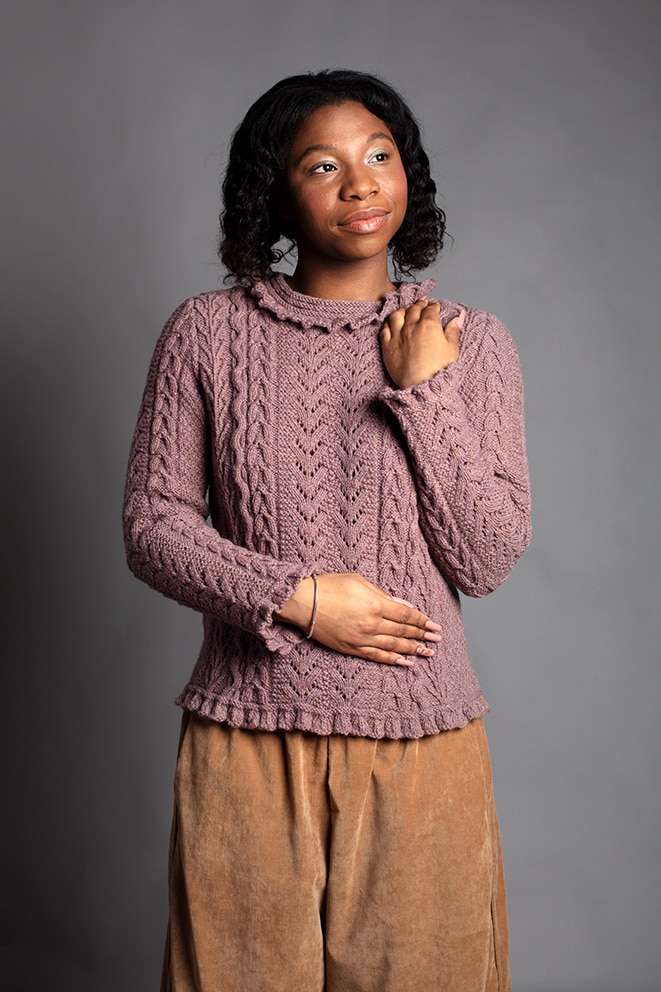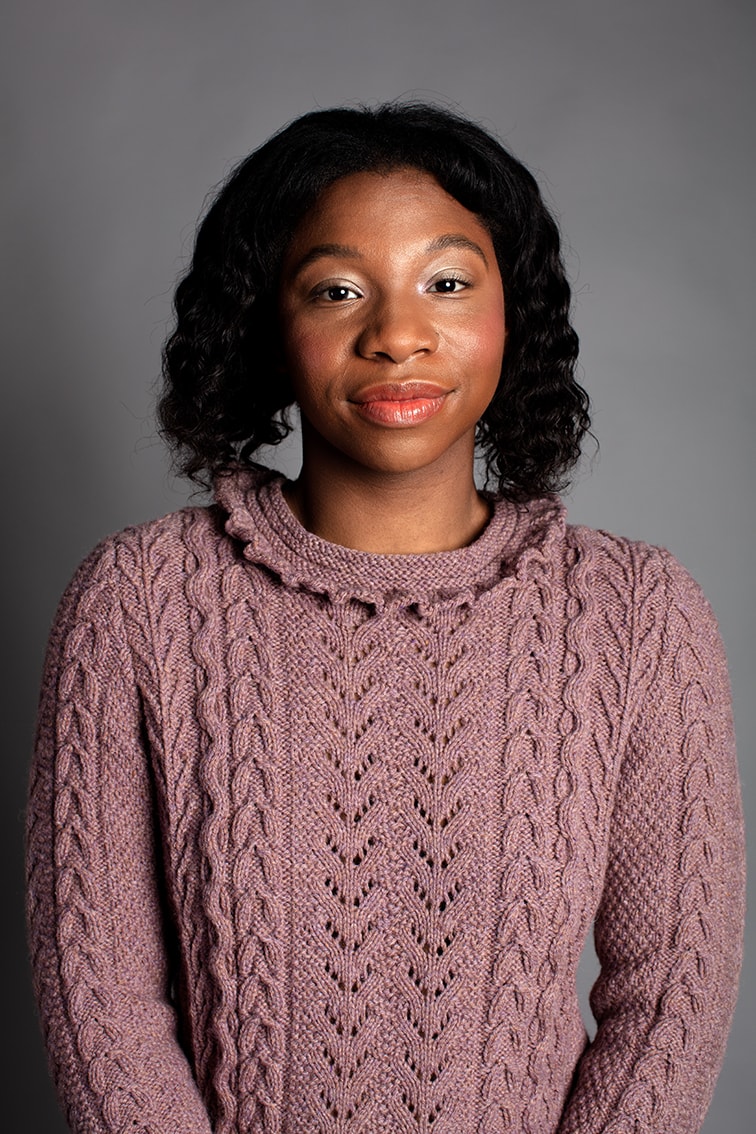 Our Loch Lomond shoot also gave us the perfect opportunity to show off more of our collars. The jewelled colourway of the Ruffled Raven Collar in Lapwing, Erica, Clover and Selkie shone out beautifully in the morning mist, and the Kelpie Lapwing Collar glowed in the sunshine.
As the days have lengthened I have been spending more time on the croft and in the garden, working on planting flowers and veg for the upcoming summer. Oona and Emma have just celebrated their first birthdays and are enjoying the light evenings and the early grass shoots.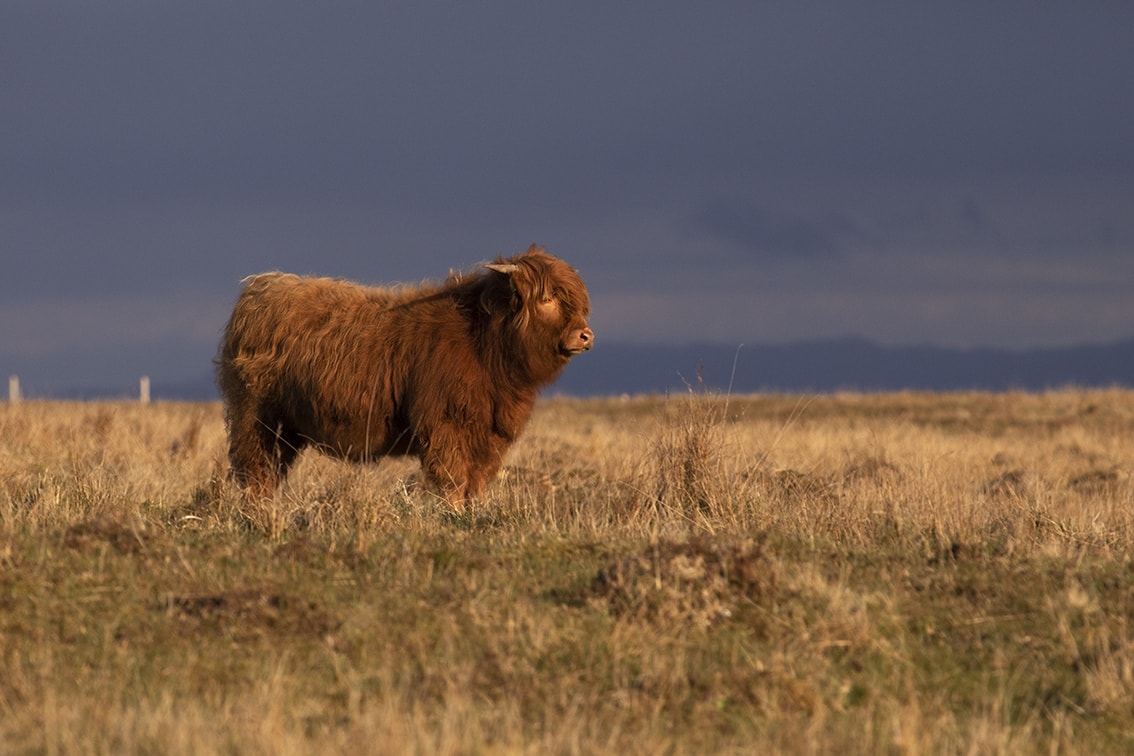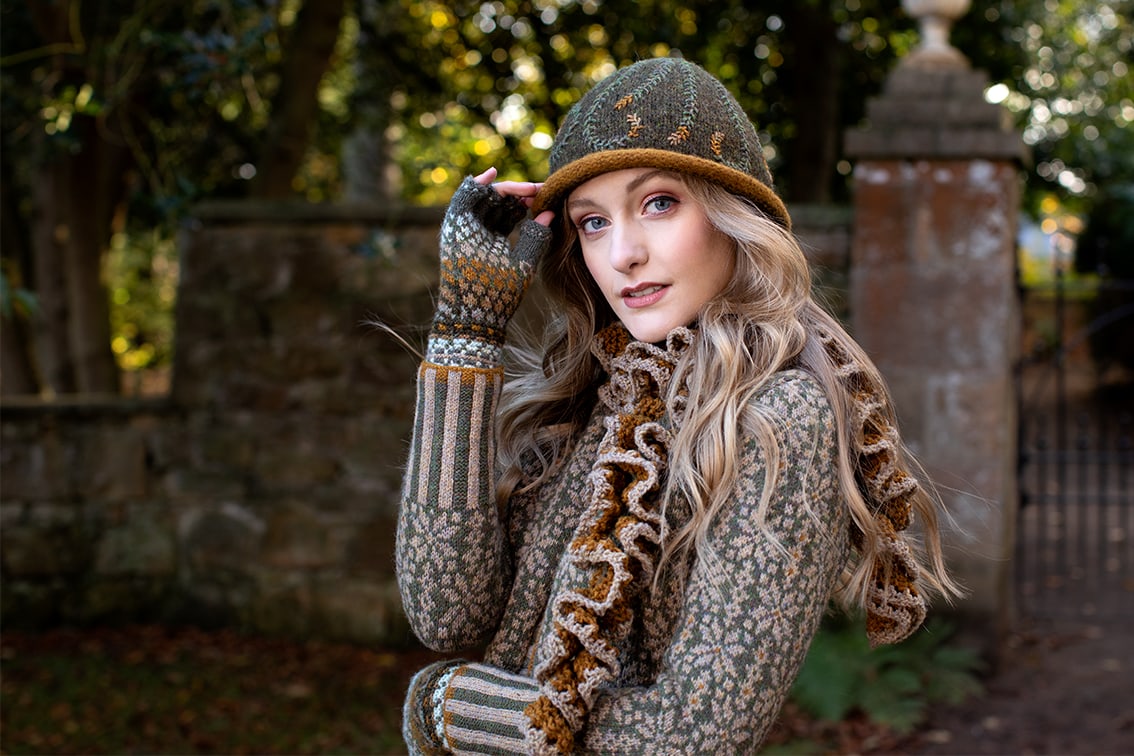 I have not been neglecting my ongoing projects however; the first Creative Video Class is approaching the finish line and the Hiort project is taking up a lot of my creative thoughts at present.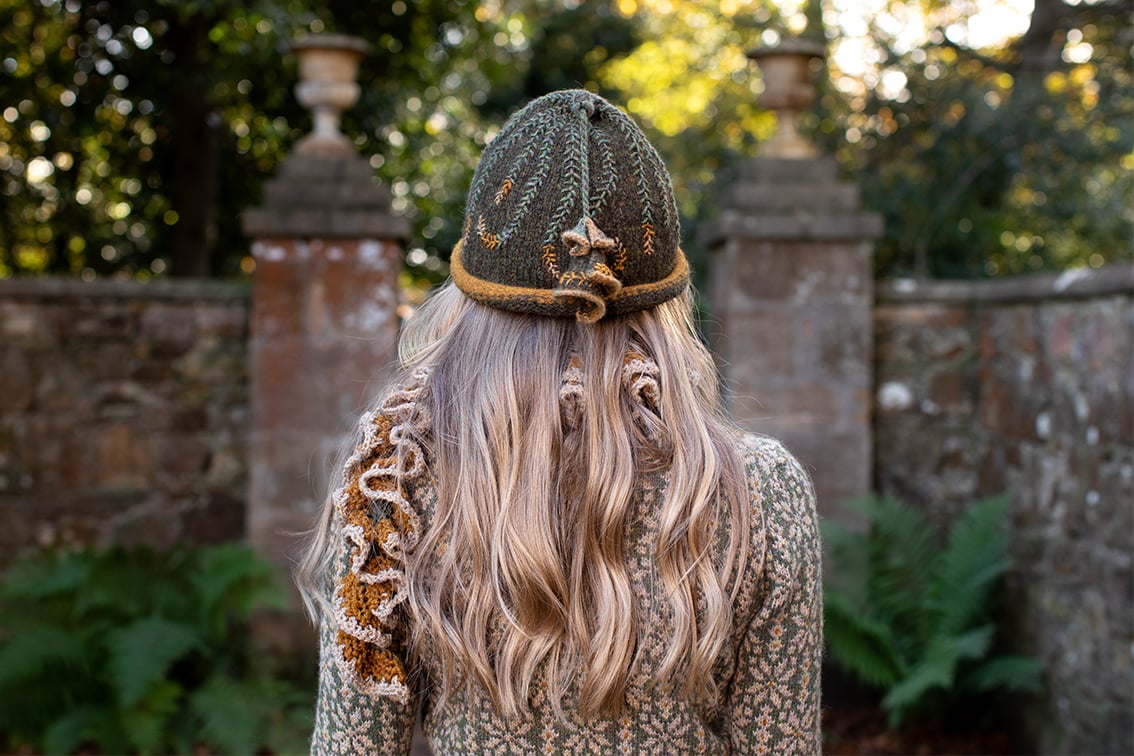 In the meantime we are also working on getting our new dyelots of 3 Ply ready, with some of those washed and about to make their way from Lewis to Glasgow in May and June. You can of course already order a preview of the brand new Glen 3 Ply colour in the Maidenhair kit, and soon we will be able to offer it across the full breadth of our 3 Ply designs. You can see it here in as a work in progress in the sleeve of a Mary Queen of Scots design from Tudor Roses. You will be able to see more of our 3 Ply next month.
Happy Knitting,
Alice