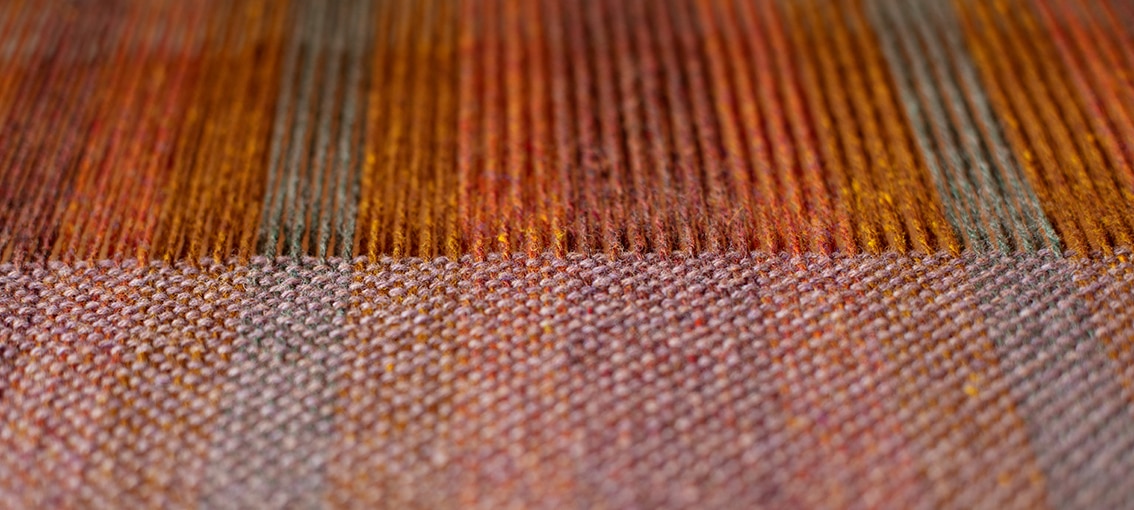 One of the main parts of the creative costume development process is experimentation. You cannot achieve a truly satisfying result without trying out new things. For us this often means developing new techniques or working in different media. The Mountain Hare costume would not exist if I had not first decided to stuff and felt a button. The Raven costume would not exist without the first experimenting with the idea of making small individual feathers. To make something entirely new you have to be willing to foray into the unknown and untested.
Hand knitting is central to our work but casting off a piece does not always have to be the end of the process. Embroidery, felting, cutting, pattern drafting and sewing are all further avenues which can be explored for knitted fabric. Experimenting with different techniques is the main tool in understanding how malleable knitted fabric can be; the potential for creating truly original design ideas is infinite.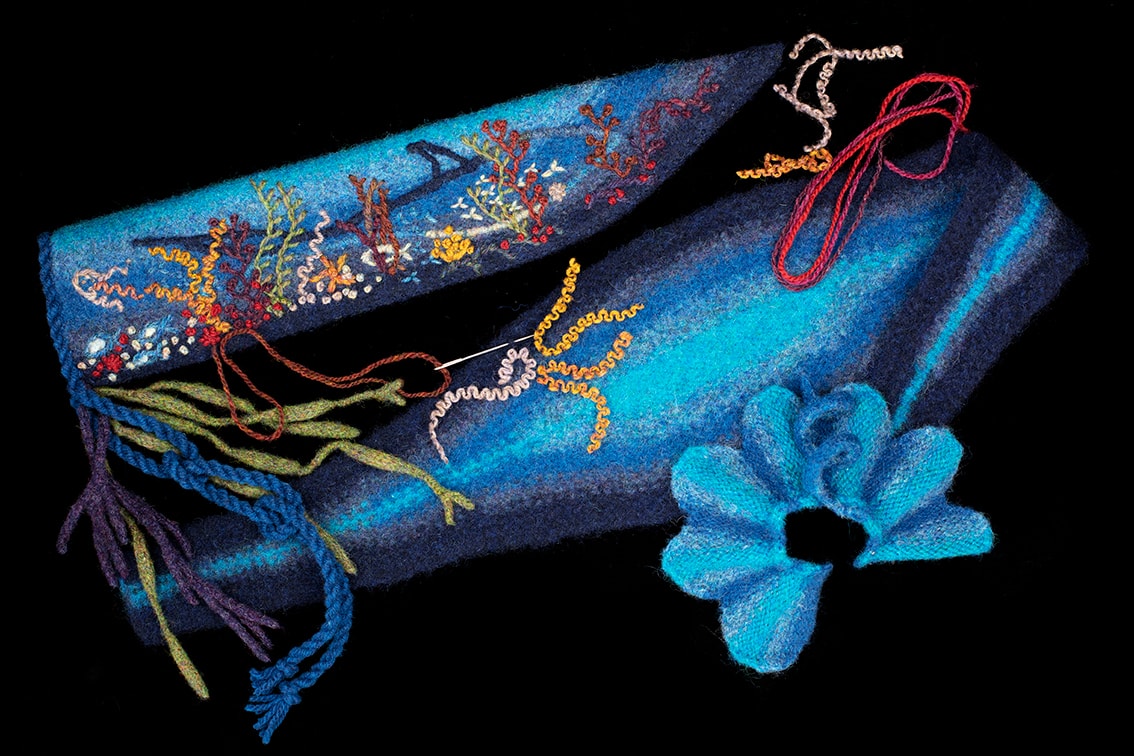 My original sketch in wool began as a knitted feather shape which I felted and folded to make a sheath. The colours and embroidery are influenced by the undersea world of the archipelago. Now it starts to take further shape as a wearable piece in the form of a belt, shaped through short-row knitting. Here you see the belt having been felted and now ready for embellishment with freehand embroidery in the manner of the sheath. It will be fastened with knitted weeds and ropes similar to the sheath decoration. The ruffle in blues is also worked in short rows and lightly felted; it provides a link between the underwater blues of the belt and sheath, and the pieces created using our "gannet in flight" colour palette, which will be more obviously hand-knitted.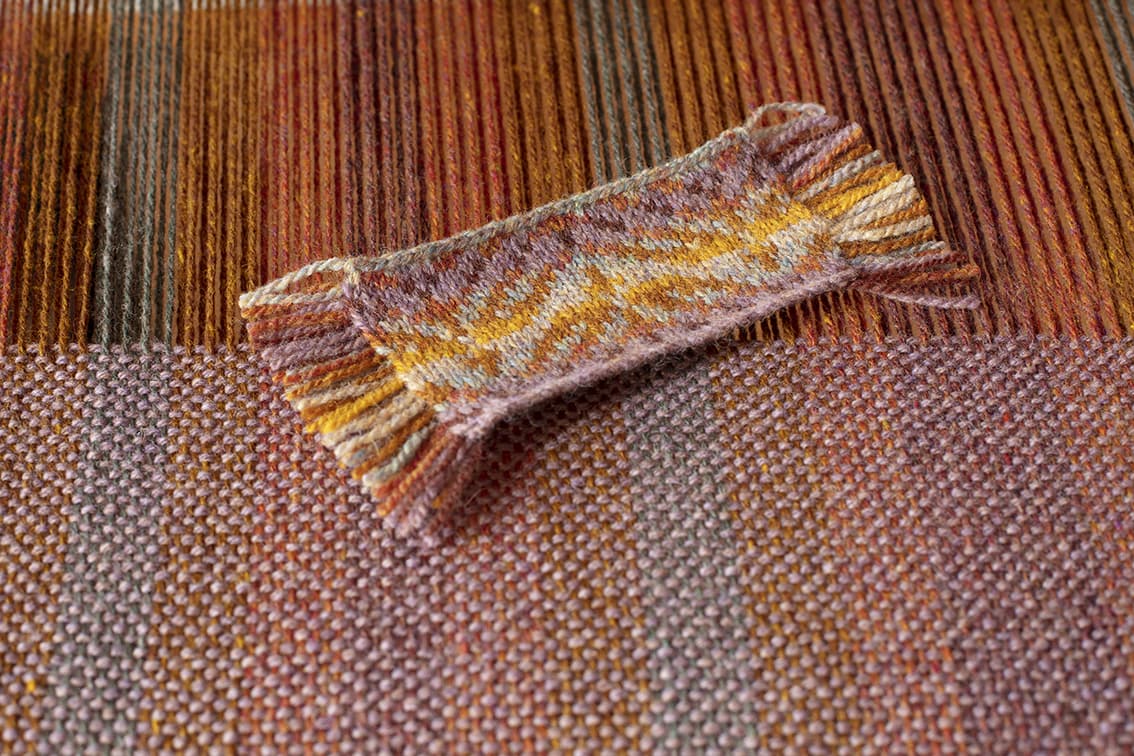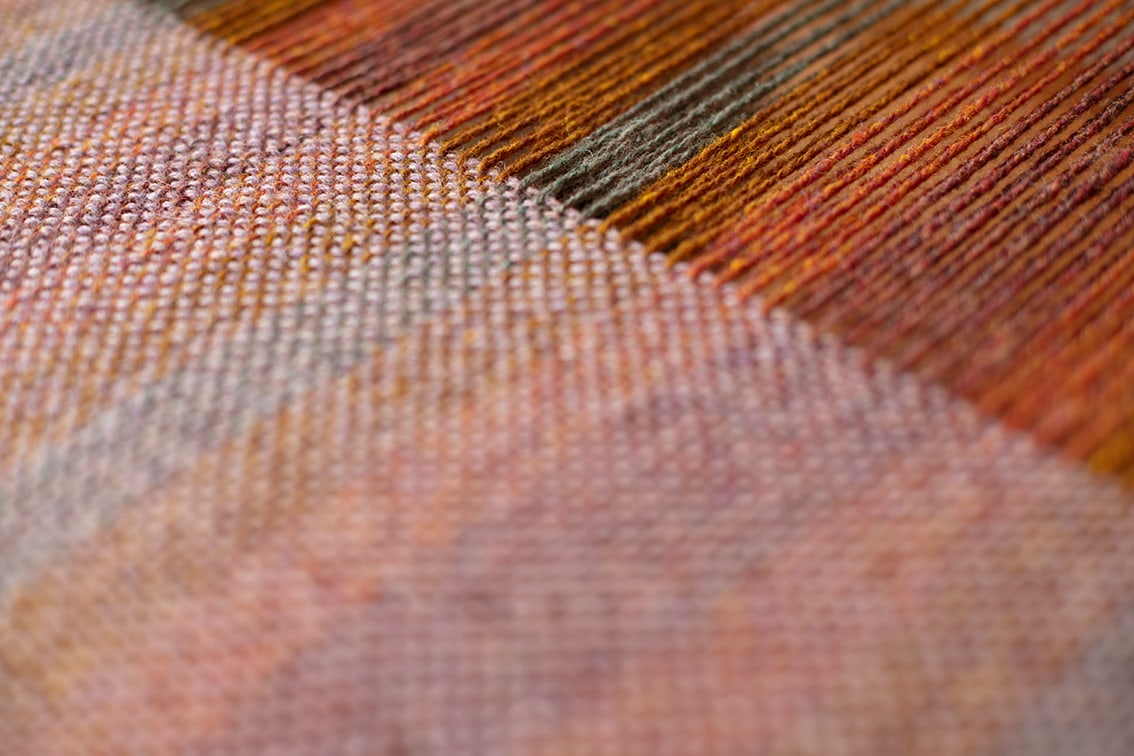 This weaving in progress is warped in the strong, warm tones and then woven in the softer shades to echo the muted shades of gannets' nests. Weaving will become part of the final pieces, though the colour palette will evolve with time.