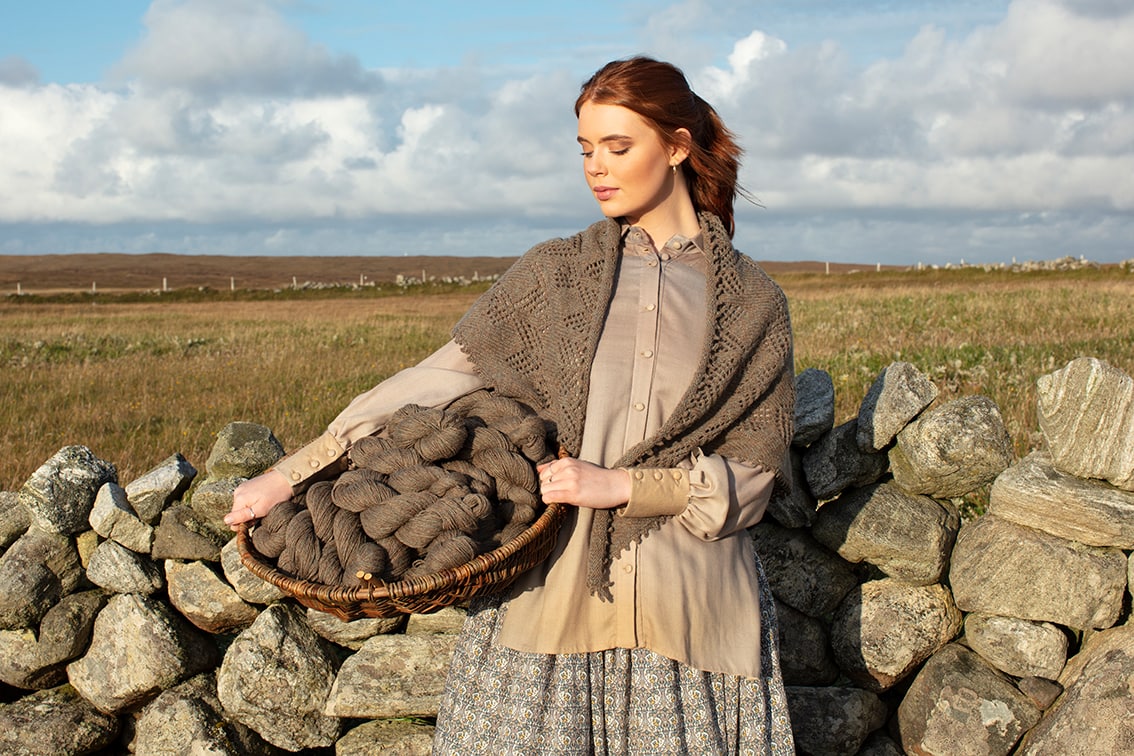 The sulaire (solan goose or gannet) is an iconic bird of Hiort and to its people it was a vital food and economic resource. The young women of Hiort had a particularly close relationship with these birds. Each season they were rowed across the 3 miles of ocean from the main island of Hirta to the towering cliffs of Boreray where they made camp and climbed the treacherous cliffs to collect the birds' eggs.
The women always wore shawls: worn as a headscarf, they were of vital importance for keeping their hair from impairing their vision as they worked, and indeed, all Hebridean wore them as protection against the wind. They were generally worn around the shoulders for extra warmth on still days and indoors. They were also the most individual of garments worn by women; being of simple construction it was easy to add a decorative or colourful touch to otherwise plain and uniform clothing. So I felt it was appropriate to make a shawl as the first of my Hiort designs.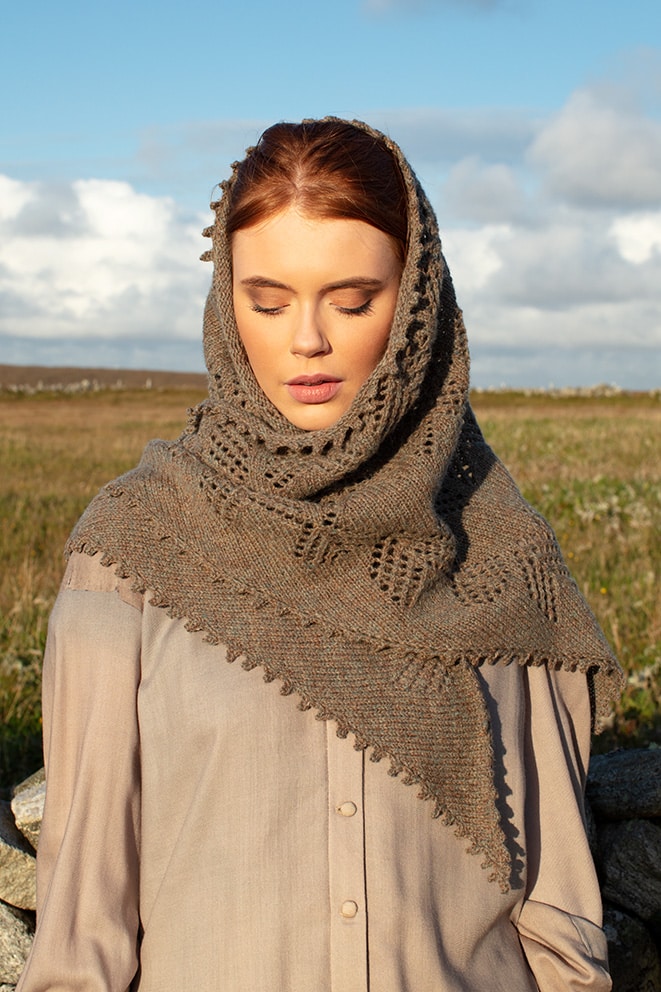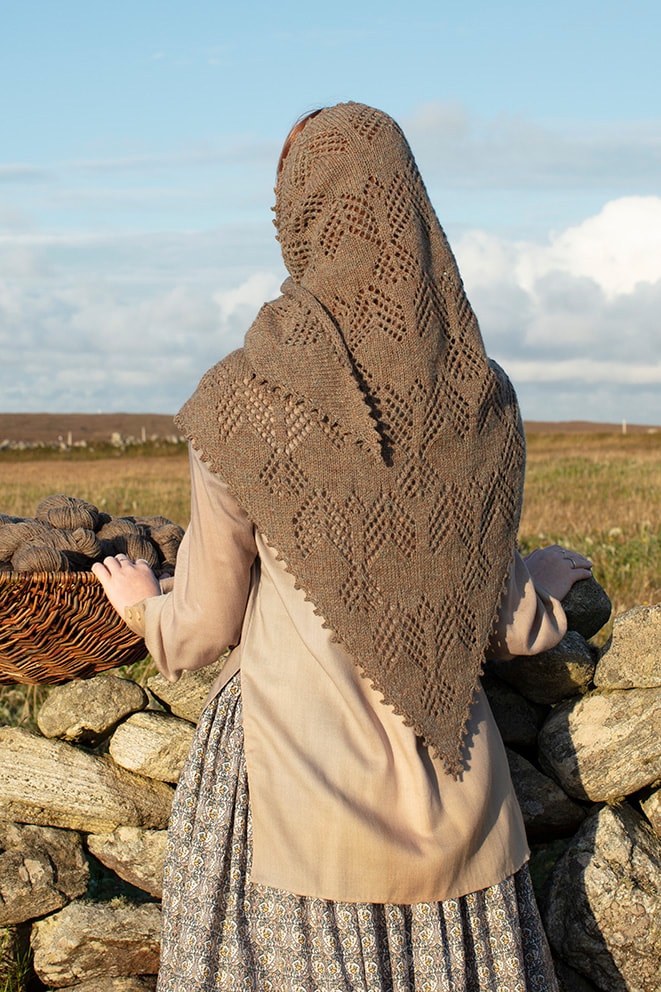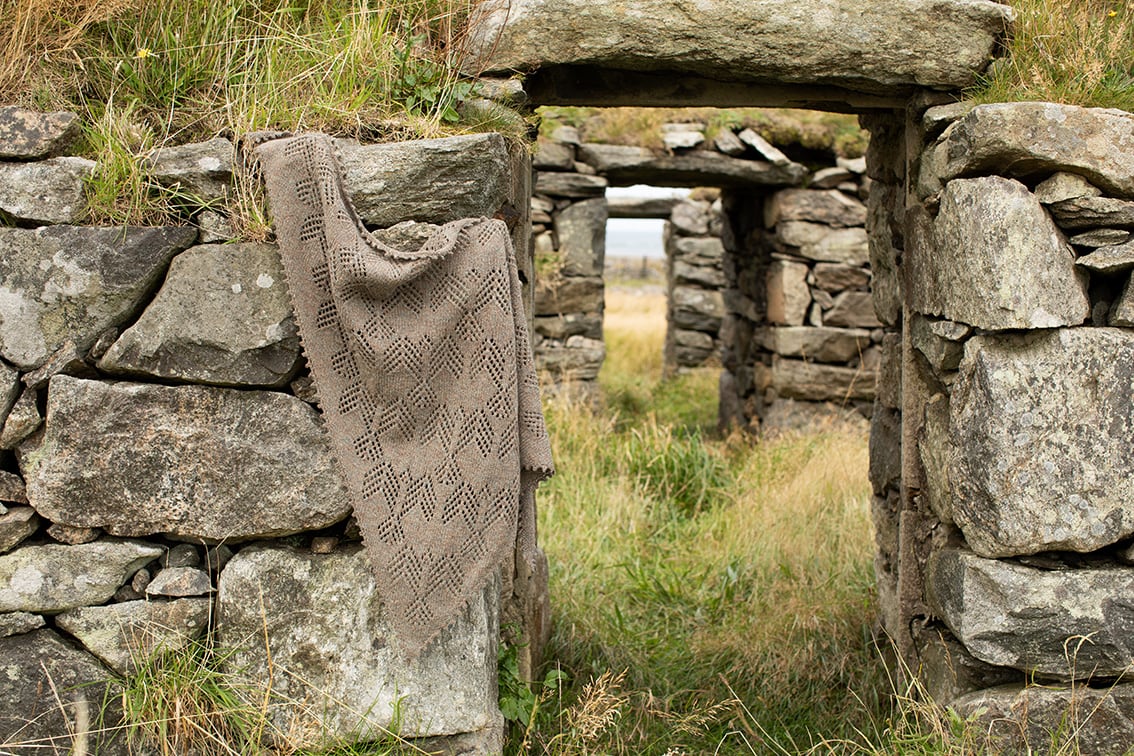 My Sulaire pattern of birds flying in a dynamic formation was the perfect design to decorate the shawl. The combination of strong graphic lines and the feather-lightness of the openwork echoes the the shape of the birds themselves, the sharp lines of their towering clifftop habitat, and the powerful grace of the people who traversed these near-impossible heights.