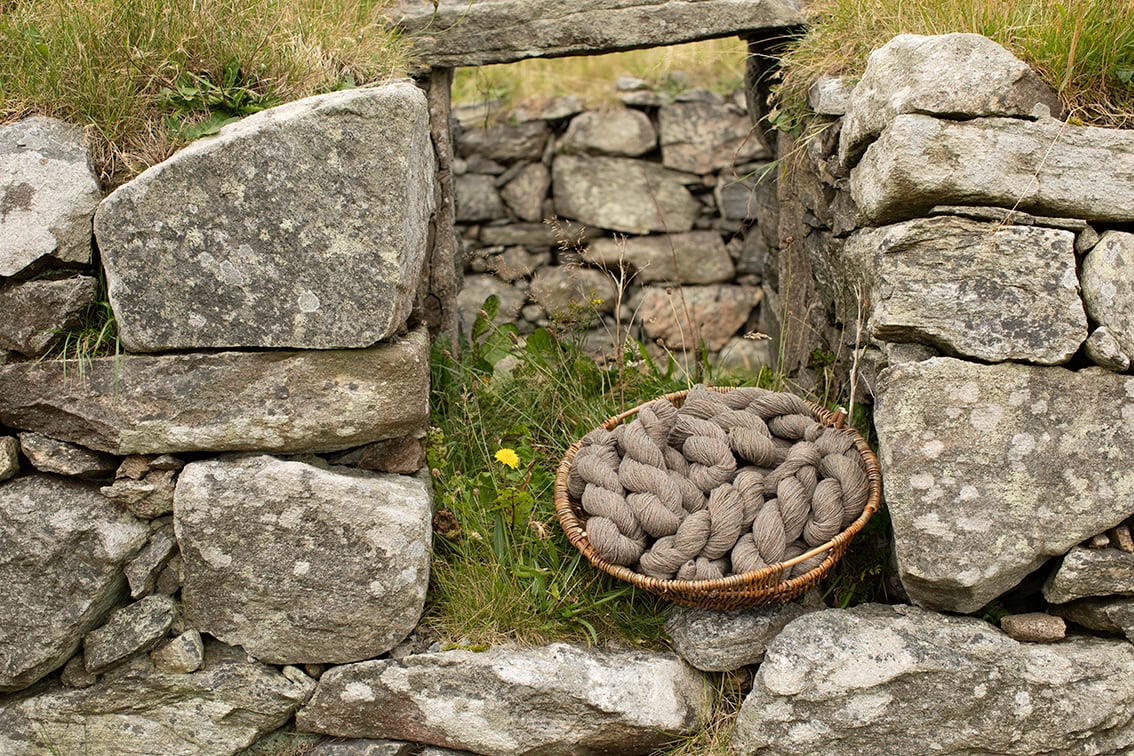 My special edition of Hiort yarn was a celebration of the stonework of the Outer Hebrides. For centuries the people of the Outer Hebridean Islands constructed their dwellings, byres, walls and enclosures from local stone. The dwellings, known as blackhouses, have long since served their original purpose but their remains can still be seen throughout the islands, sometimes having been re-purposed into walls and byres, and sometimes left just as they were and often used by livestock for shelter. Despite a harsh climate these structures have stood the test of time, taking on a myriad of soft hues as they have slowly been covered by lichens and mosses.
These old blackhouses are a monument to the generations of islanders who built and maintained walls that would go on to outlast them by centuries. Nowhere is this legacy of stone more apparent than on Hiort. Walking around the thousands of cleits that cover Hiort is like being in the centre of a monumental artwork. The sheer scale of it is so overwhelming that I decided to focus on the stones themselves, and create a yarn composed of the soft fawns and greens of the lichen-covered rocks. The Hiort was available in one limited edition run and is now sold out.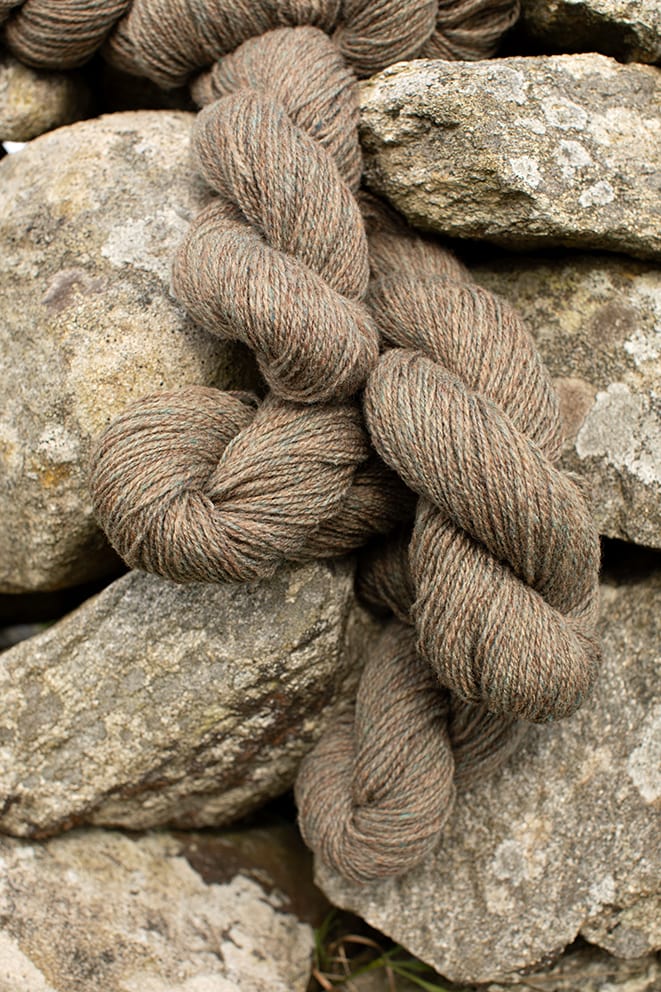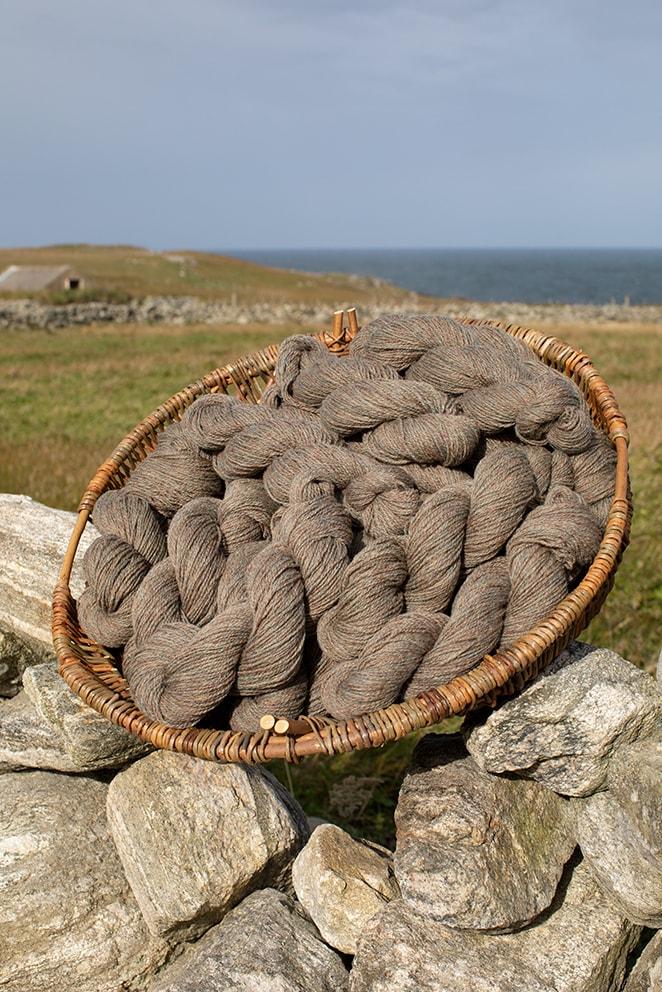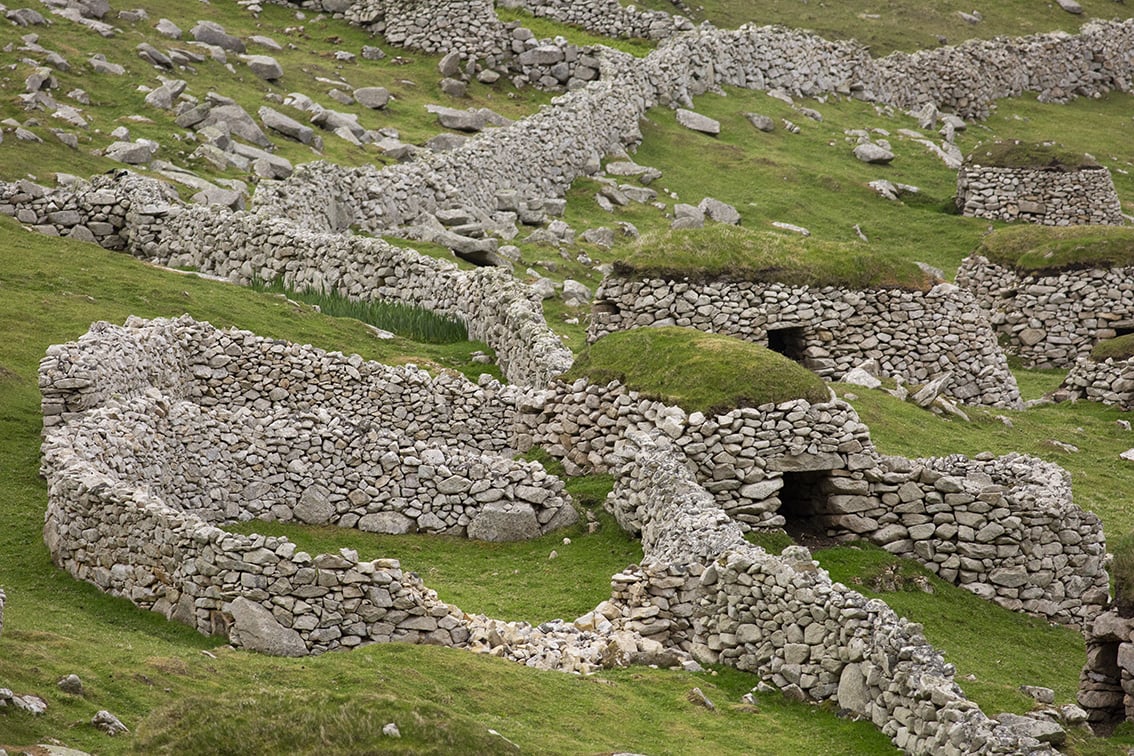 The stonework of Hiort village.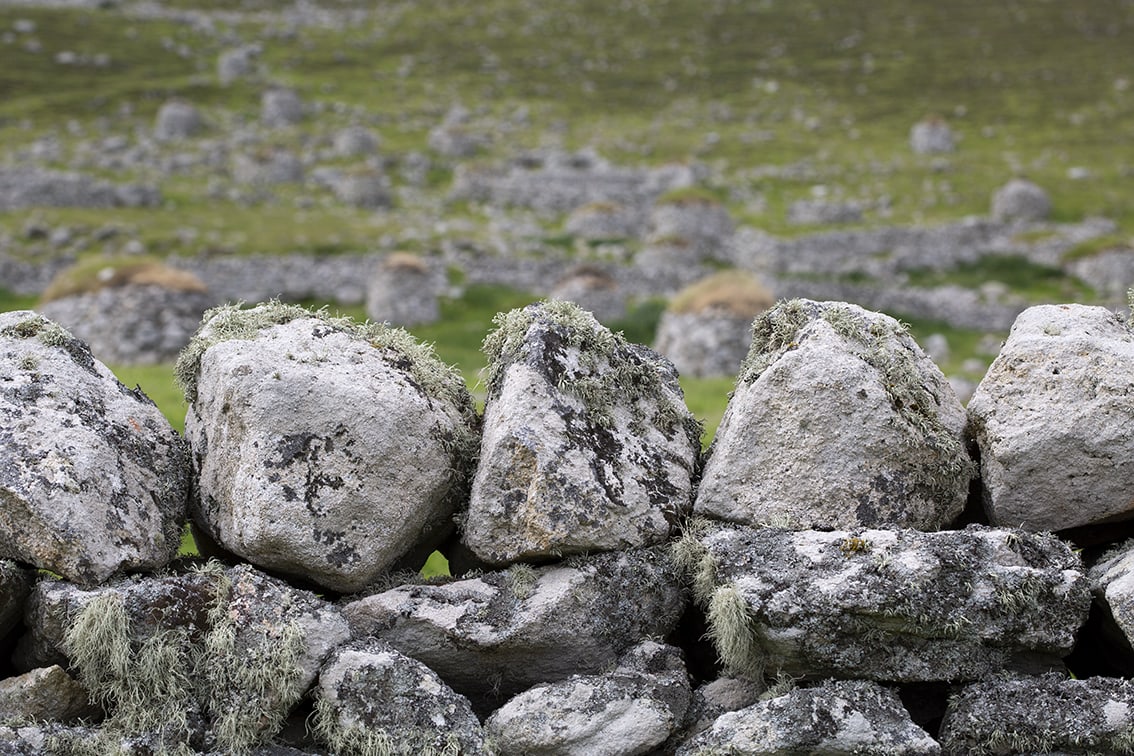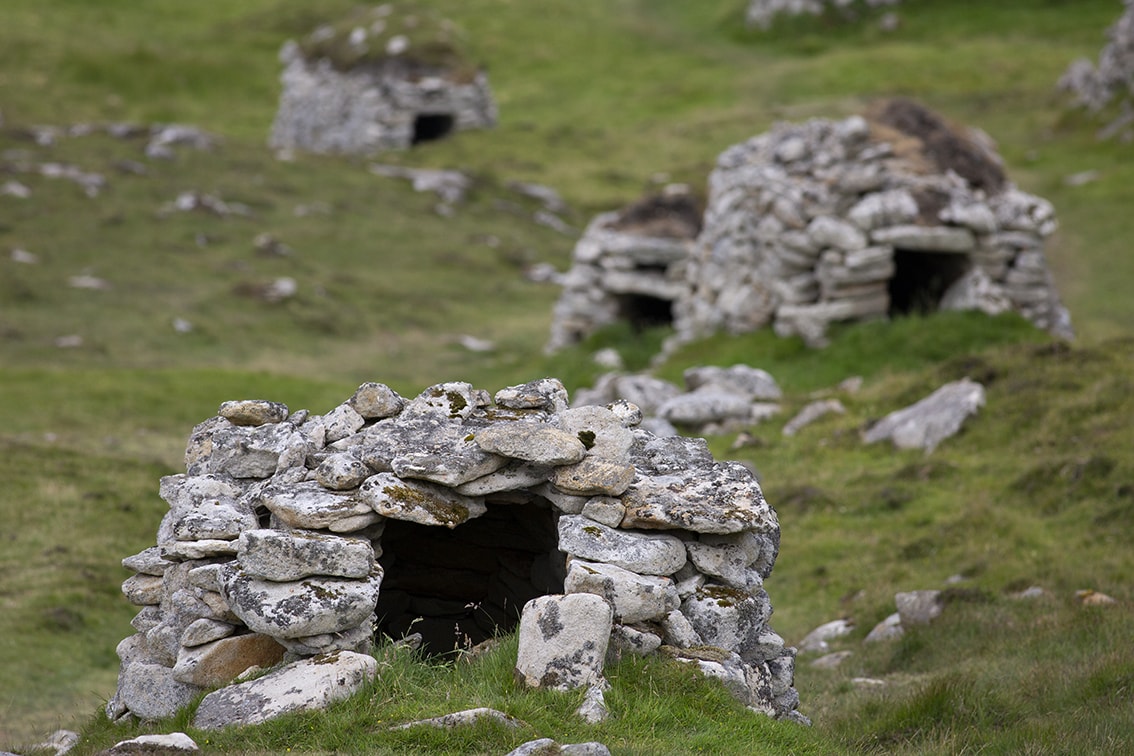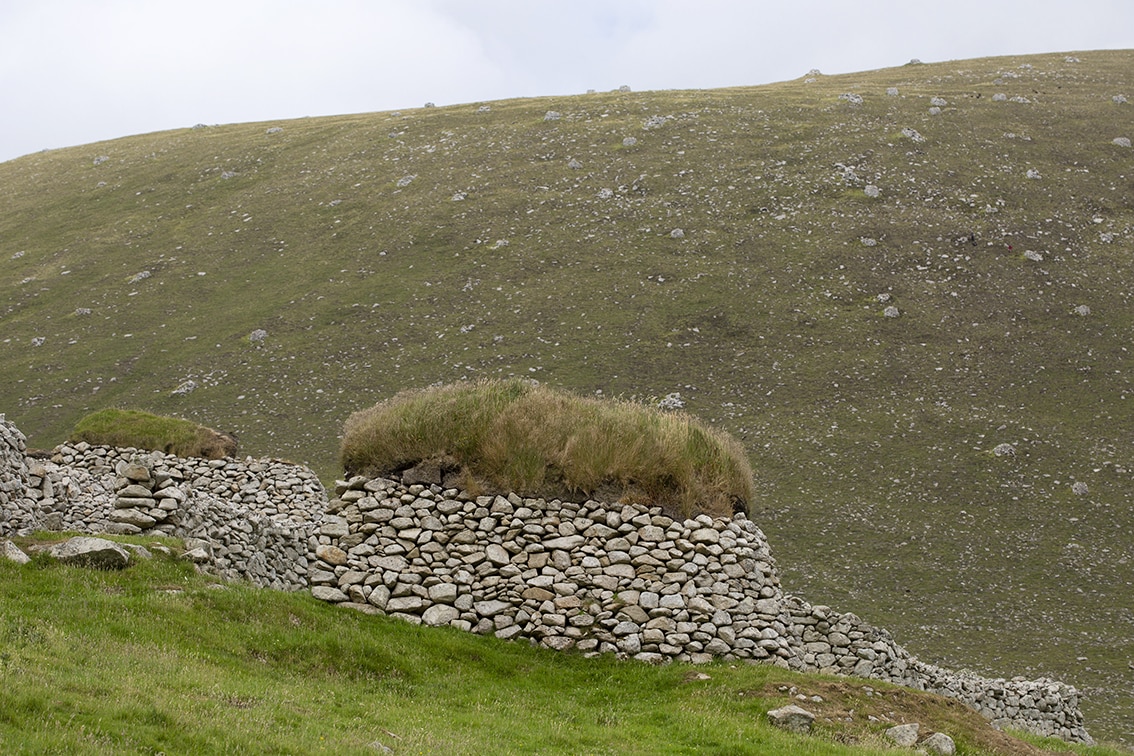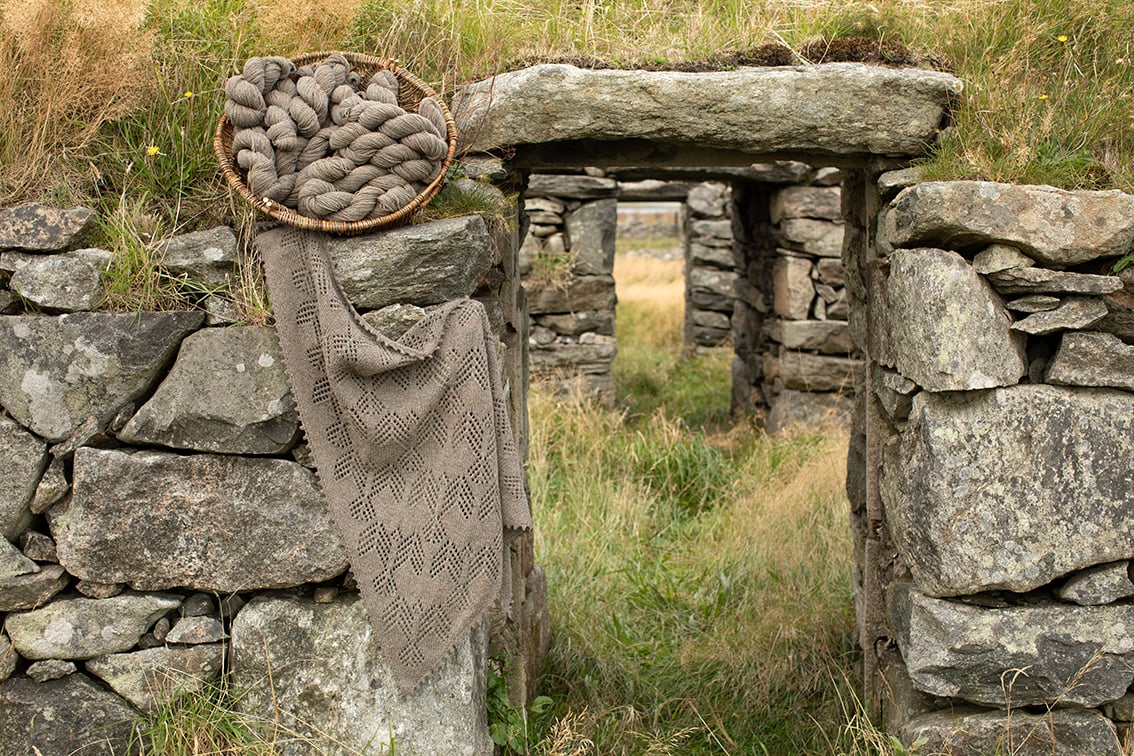 Hiort yarn in the ruins of a large blackhouse on the Isle of Lewis.