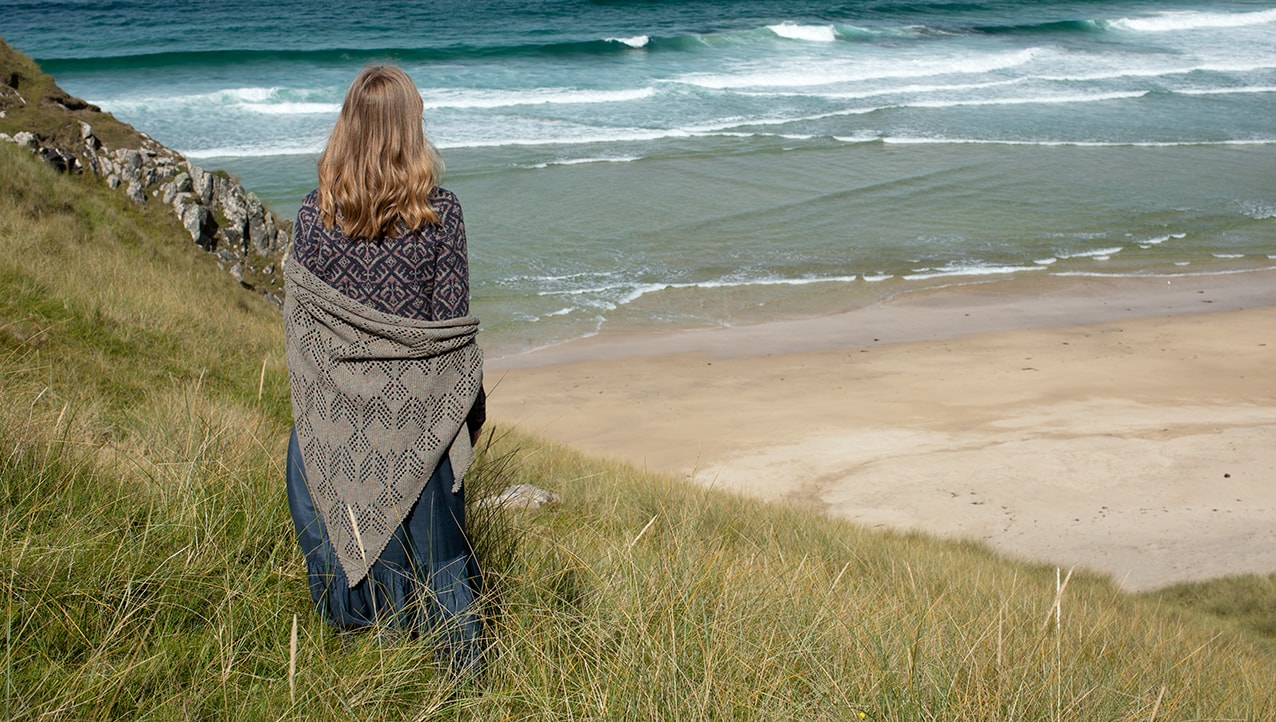 For centuries Hebrideans depended on the bounty of the ocean for survival, so it is not surprising that songs and poetry reflecting all aspects of the sea are well-represented in Gaelic culture.

Fear a' Bhata (The Boatman) is a much-loved traditional song to be performed by a young woman. The song is a beautiful expression of love tinged with anxiety about whether her lover will return safely home. She watches for him from the highest hilltop, and such is her sorrow at the prospect of his loss that she berates herself for having fallen for him in the first place. The theme of the song has resonated keenly for generations of Hebridean women whose fathers, brothers, lovers, husbands and sons sought their living on the seas.
Our beautiful model Iona was brought up with the sound of the Atlantic Ocean and she sings Fear a' Bhata on the hillside at Dalmore, Lewis, with the true feeling of a Hebridean lass.