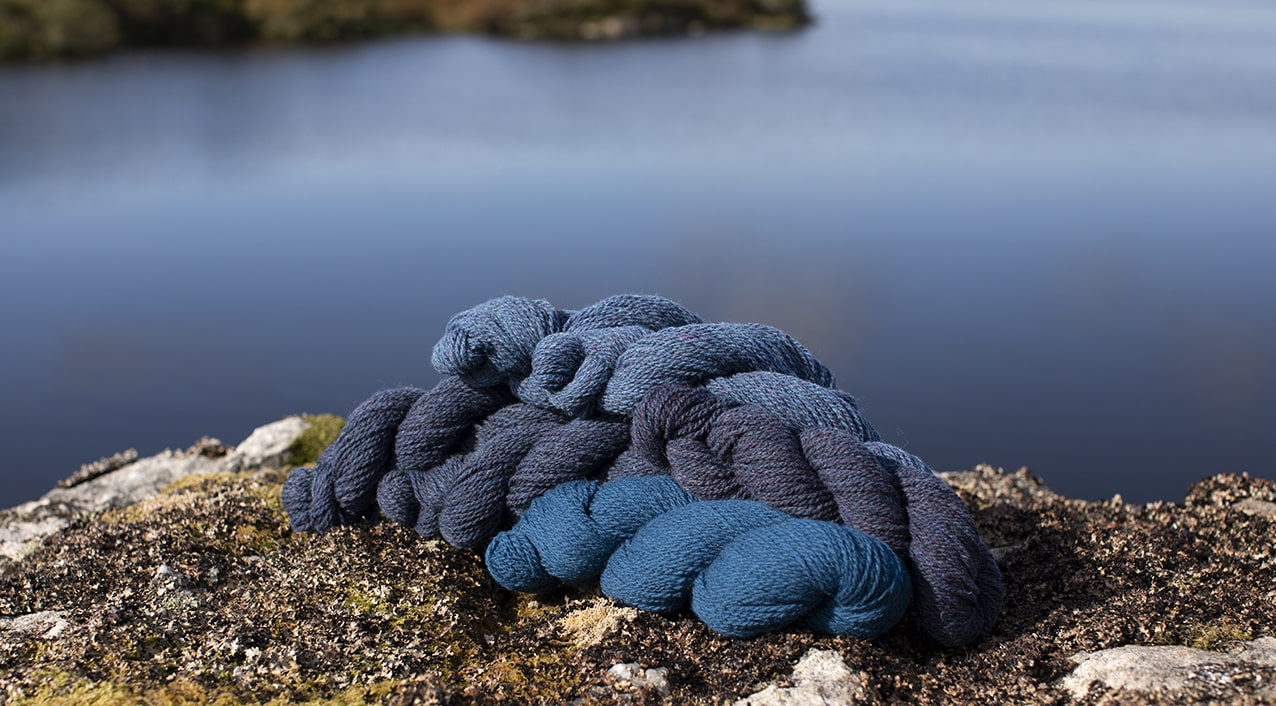 The medium I use is of fundamental importance in realising my textile design work, just as a painter's choice of watercolour or oils is fundamental. Designing a yarn range that could reflect the myriad wonders of my Hebridean island home was one of the most important, exciting and challenging projects of my career.
The Hebridean Isle of Lewis where I was born and brought up has been my constant source of inspiration; the land, sea and skyscapes and all the light, shade and life that they contain, is always there at the heart of everything I create in textiles.
It is a place where every footstep yields a world of colour and texture. Each new season and each new day brings fresh wonders: a rare slant of light on a loch; another colourful bounty on the tide; a rare bird blown in from a faraway land; myriad moods that shift and change by the moment.
Such mercurial moods are what I sought to capture in each colour blend of my Hebridean yarns. To achieve this I created a recipe for each shade composed of exact amounts of colours dyed separately in the fleece. These fleece colours are then blended to an exact degree before spinning into the yarn shade. The whole process requires great skill, time and labour but the result of this effort has been a yarn range that has the infinite variety of the isle that inspired it. I never tire of working with it. Each new design idea plays out in a unique way; colours juxtaposed in a pattern transform each other; textures come alive with the light and shade worked into every stitch. Like the Hebrides, my Hebridean yarn range provides enough inspiration to fill many a lifetime.