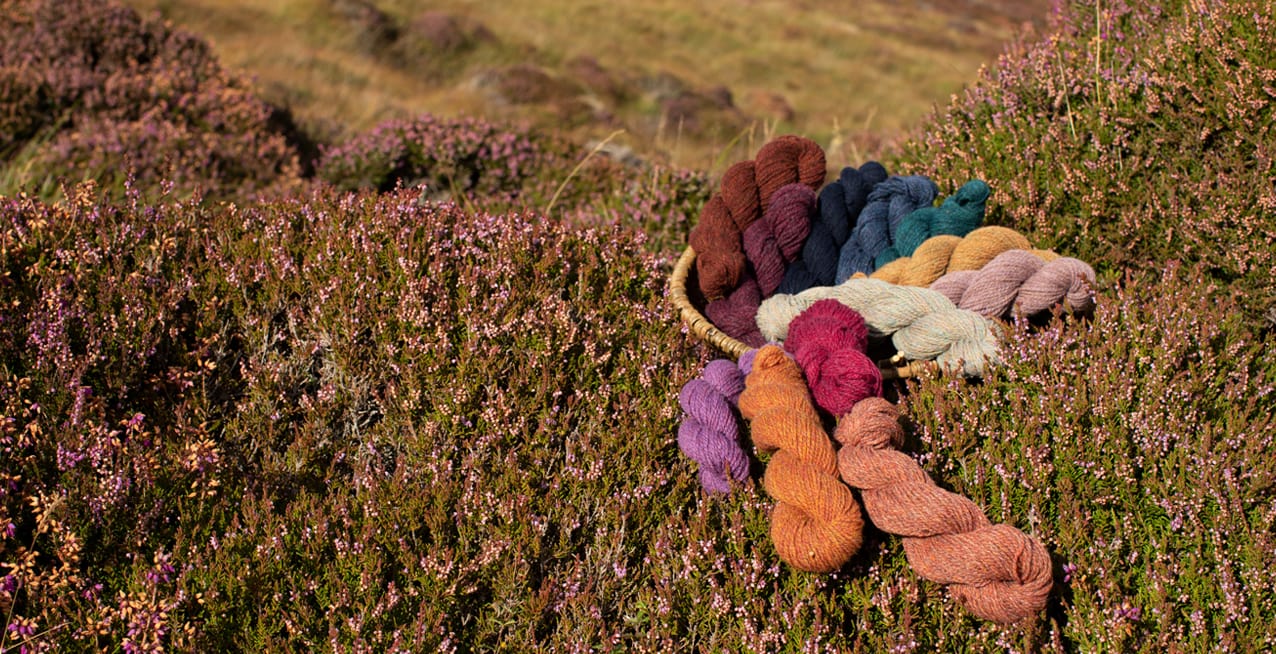 One of the most eternally fascinating aspects of the moor is its ability to transform its mood and colours a thousand times before your eyes on any given day of every season. It would be perfectly possible to write a long litany of effects from the subtle to the spectacular, created by light, wind, rain, mist and frost on the moorland and on its vast network of lochs, bogs, burns and rivers. These mercurial effects are written into my psyche from a lifetime of experience and observation, so when it came to creating the colours for my Hebridean yarn range, it was essential that I imbued each individual colour with this ever-changing quality. My aim was to design a yarn range that would allow me to create patterns and colour effects as endlessly varied and mercurial as the landscape. The process involves dyeing wool fleece in a myriad of different shades and then blending particular shades together to an exact degree in order to create each colour. It is a painstaking but very worthwhile process – working with any of the colours, singly or in combination, is for me, to put it simply, pure joy.
In this short video you can see our Hebridean yarn colours in the Lewis moorland and learn more about how they have come about. There is also an insight into how I dye with crotal – a lichen which grows on the moorland rocks.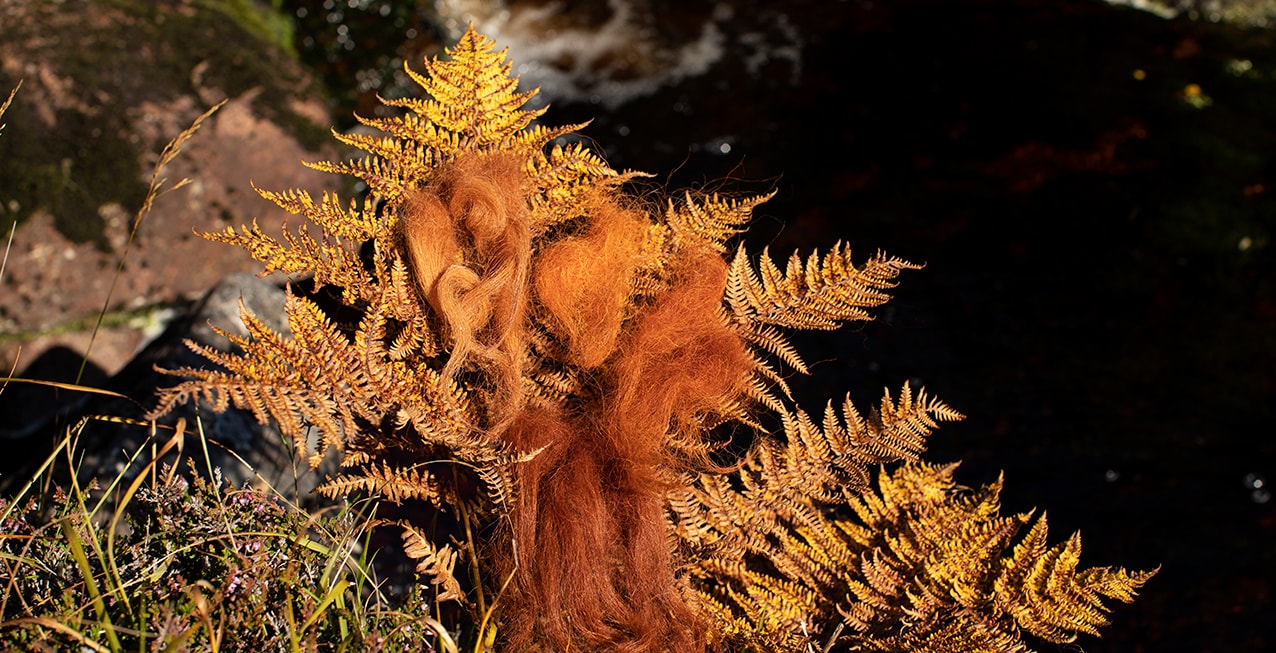 The moor is composed of peat laid down over centuries by successive years of decomposing vegetation, and so peaty shades of bronze permeate the whole landscape; burns and rivers carry the colours from thousands of lochs and bogs; deer grass, bracken, sundew and heathers take on shades of bronze and gold through the changing seasons: crotal from the rocks produces a whole range of bronze dyes. So these rich, warm tones are a fundamental component of my moorland palette.