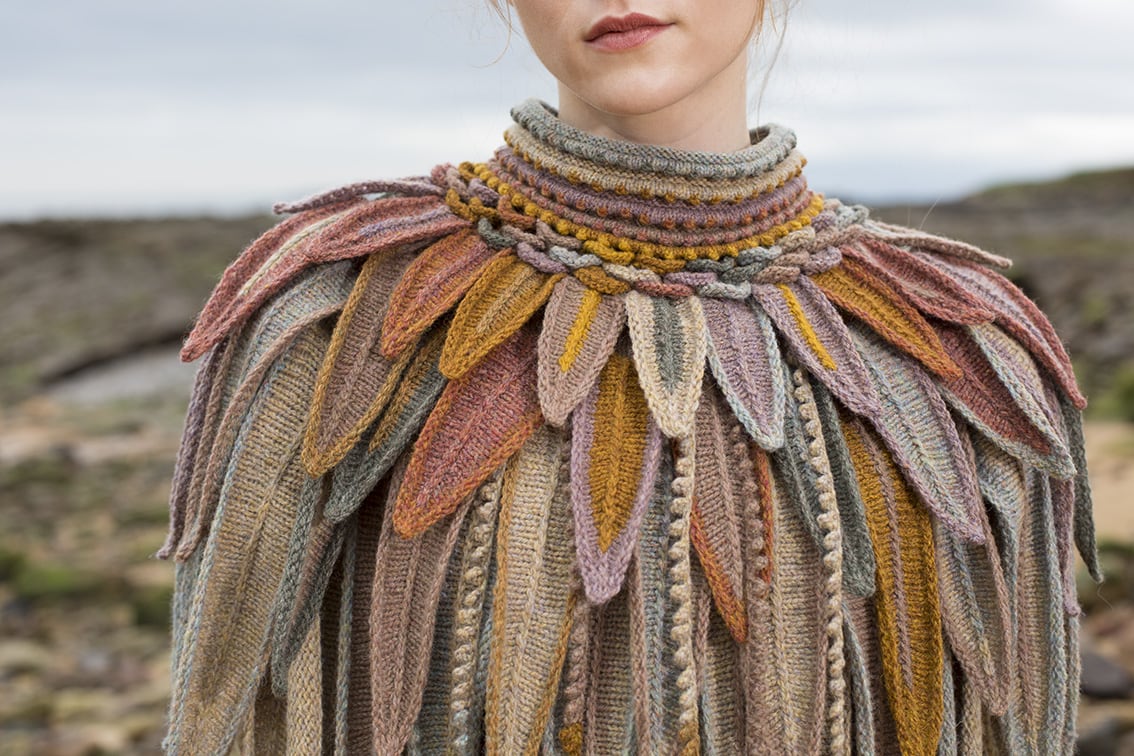 You can see from the four collars that there is scope for infinite variation using the feather instructions given in the book Glamourie.
The easiest alteration can be made with the size of the pointed feathers: just add or subtract an even number of stitches to vary the length. The longest feathers in the Raven hood are the same size as the first layer of feathers in the poncho and cardigan. The shortest pointed feathers in the hood were worked over 23 stitches. To vary the width of the feathers, work more or less rows. For example, the broad pointed centre-forehead feather of the hood was worked over 11 rows and the shortest were worked over 4 rows. If you work more or less rows in each feather you will need to pick up more or less stitches when you join them together and you will have to be sure to decrease for the next layer at very specific points so that the feathers will sit exactly between each other on each layer.
You can also see just how much the use of colour impacts. Even a small amount of contrast can make a huge statement. The collars are a great way to use up even tiny scraps of yarn left over from larger projects, so keep all these little bits and pieces and have fun.