Suzanne Christie - Makeup Artist
Over the last three years we have travelled the length and breadth of Scotland for our fashion photoshoots. We wanted to showcase our designs in the landscape that inspired them, and makeup artist Suzanne Christie has been instrumental in helping us achieve that goal. You can see examples of her beautiful hair and makeup looks across the Virtual Yarns website, but we would like to emphasise   that not only are these looks perfectly interpreted from such strange directions as "ethereal, femme-fatale sea anemone", but they are also often realised outdoors in wild Scottish locations in even wilder weather, after trekking up hills and down cliffs.
To further showcase her work we asked Suzanne if she would take part in a photo shoot where she would model a make-up look that was entirely undirected, while wearing some of our feathery and wild Glamourie pieces. She came up with this wonderful fairytale look which perfectly complements the layers of knitwear. This piece below contains images of her stunning work, and more about her inspirations as a make-up artist and her experiences shooting for Virtual Yarns. You can also visit her website to see more of her work.
Jade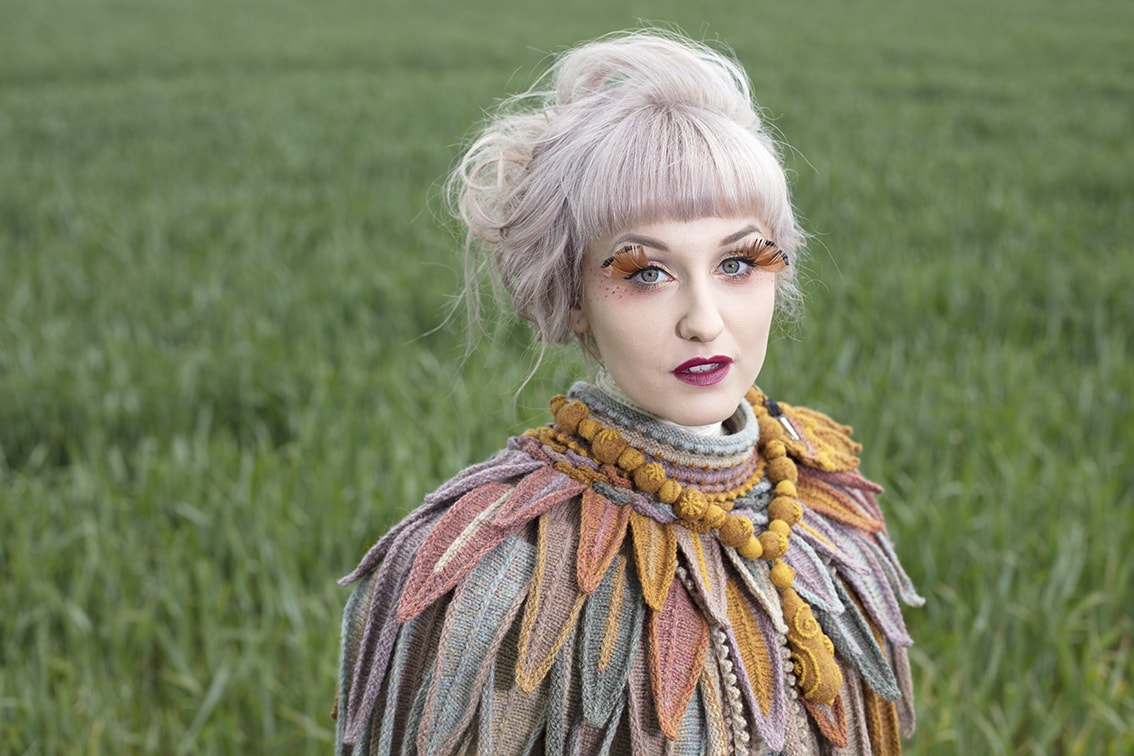 I am a professional makeup artist and hair stylist based in Edinburgh. I currently work in all aspects of the makeup industry, providing makeup and hair styling services for commercial, editorial, fashion, bridal and film.
Growing up, I was fascinated by bone structure and skin, so it seemed fitting to learn in-depth about dermatology and physiology. I started my training in 2008 with the intention of becoming a beauty therapist. However, I soon realised that my passion lay in transforming skin rather than treating it and went on to study as a makeup artist. Once qualified I worked and trained in a variety of different brands including AirBase, Jane Iredale & Clarins. This then lead me to study hair styling to add to my portfolio of services.
My work has taken me the length and breadth of Scotland, from the Outer Hebrides all the way to Gretna Green. Over the years I have been able to meet wonderfully talented people, and I have worked on some incredible projects and continued to grow creatively. In 2015 I was awarded Warpaint's Professional Make-up Artist of the Year in the Editorial category, and during my career I have also been featured in various publications including the magazines Tie The Knot, Professional Beauty and Pro Beauty Loft.
When first asked to collaborate with Virtual Yarns for their book Glamourie I couldn't have imagined the adventures I had yet to embark on. My favourite experience was the Sea Anemone photo shoot. During the preparations I proposed the idea of adding textured scales, coral and miniature starfish, as it seemed fitting for a sea-dwelling creature. On the day of the shoot we clambered down the side of a cliff loaded-up with equipment. Once down I set up my kit in the shingle and began transforming the model (who was perched on the side of a rock) into the sea anemone we had envisioned. At the foot of the cliffs we watched the incredible garments come to life, and with the photography we are able to relive that moment time and time again.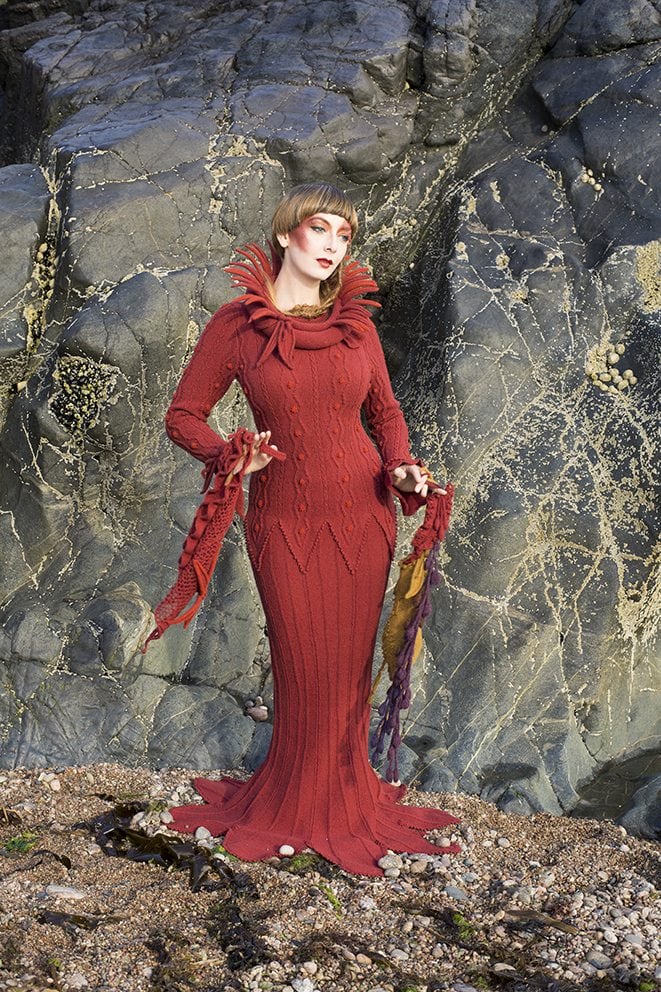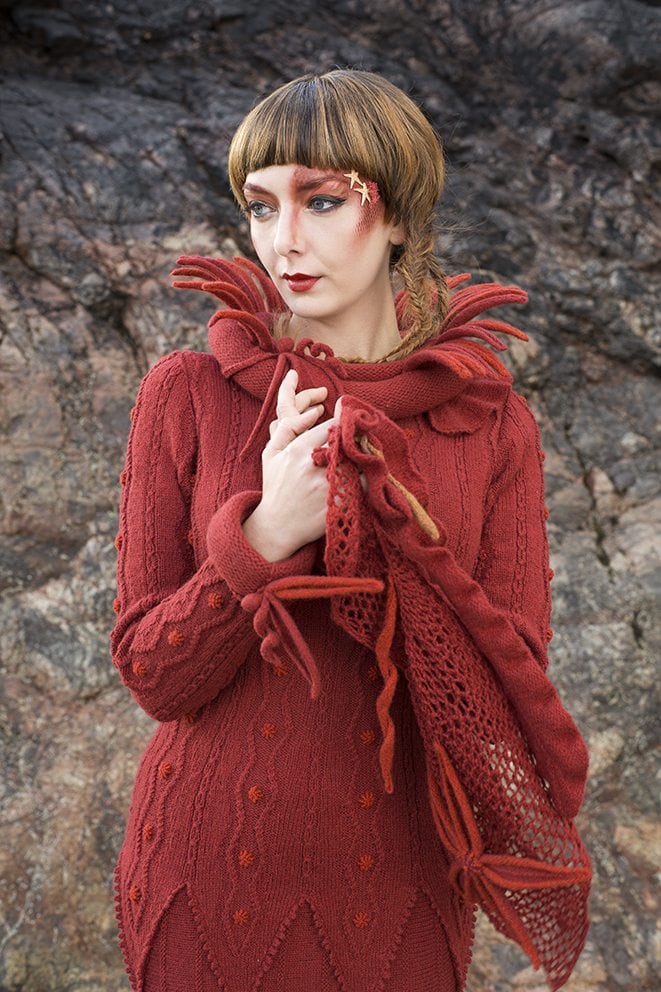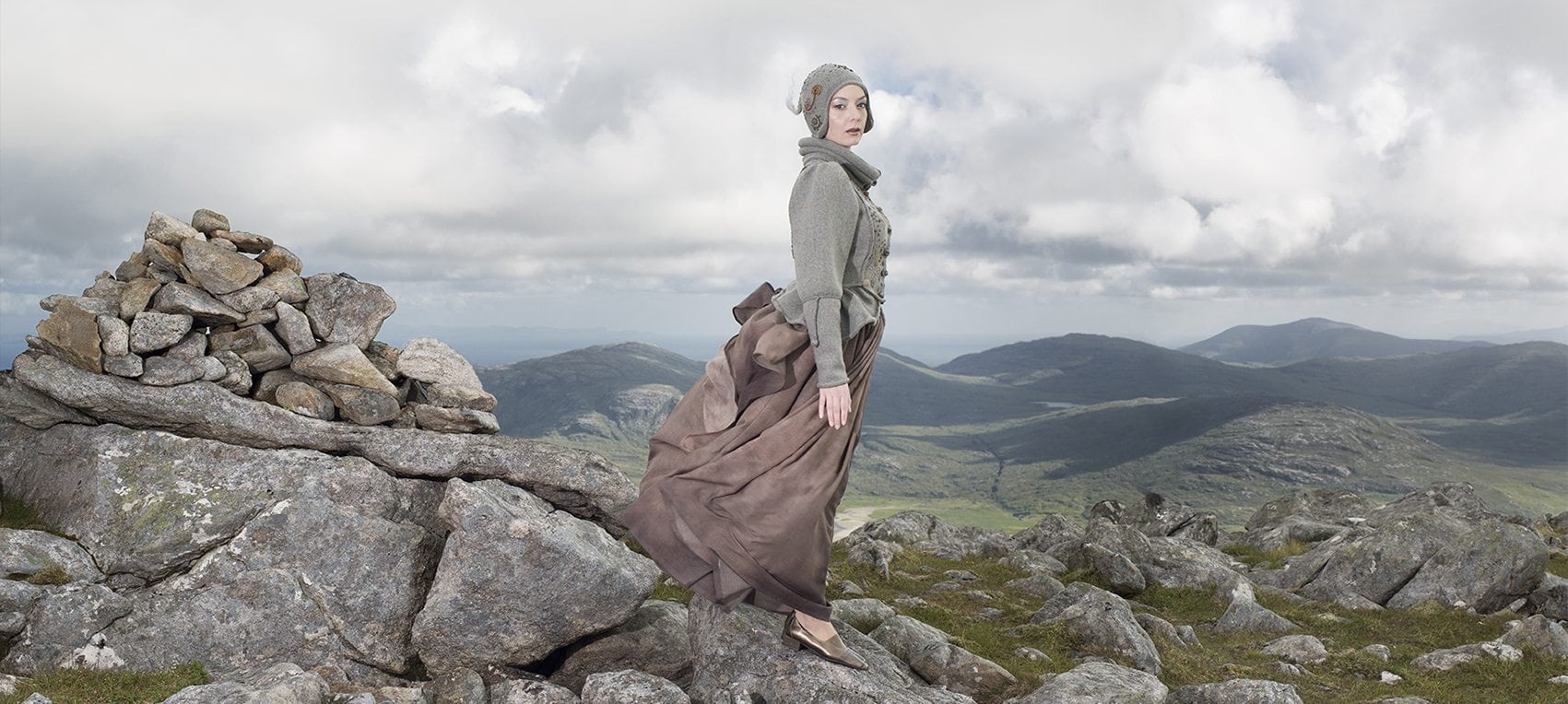 The most breathtaking scenery was at the top of Ben Dubh. My work could not commence until we had tackled the 1.5 hour hike up the hill. As a makeup artist I love a challenge, and when that turns out to be prepping hair and makeup on a model whilst huddling behind a rock, sheltering from persistant winds and completely out of breath, challenge accepted! As well as being the natural habitat for this creature Alice and Jade had picked this particular spot for the mountain hare to complement the colours of the garment against the beautiful pale stone. So when choosing the makeup for this look, I wanted to give it a luminescent finish, just as the mountain hare's fur would naturally have to blend with the beautiful colours of its surroundings.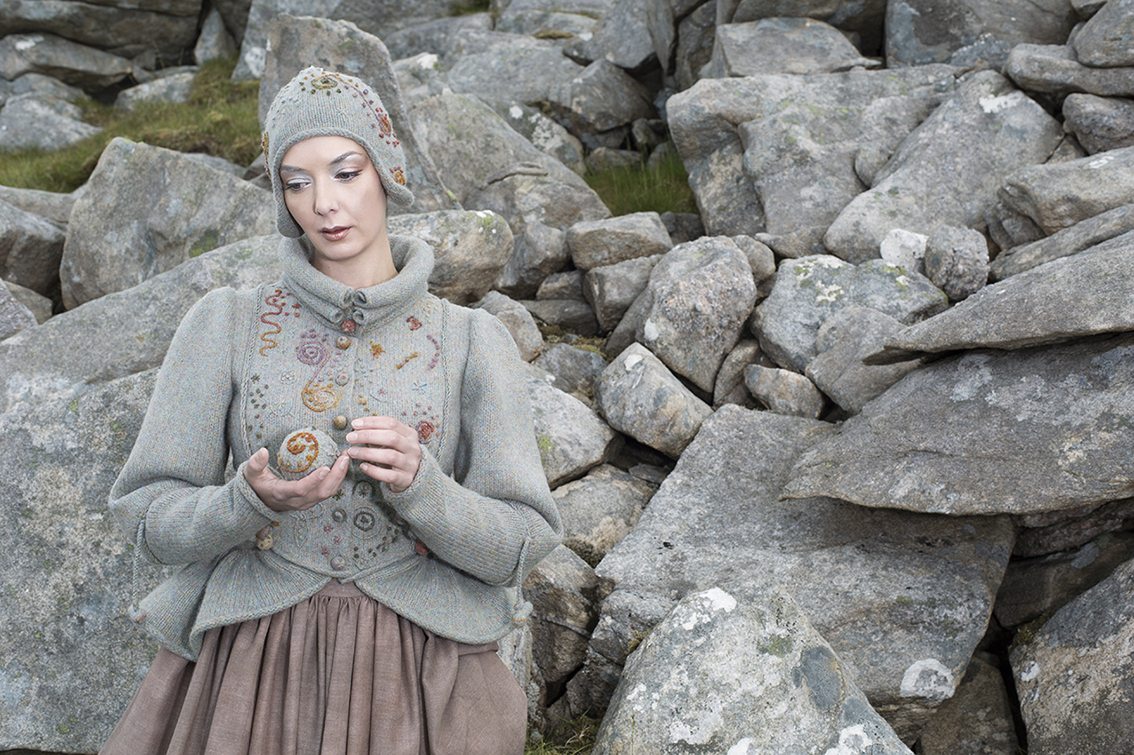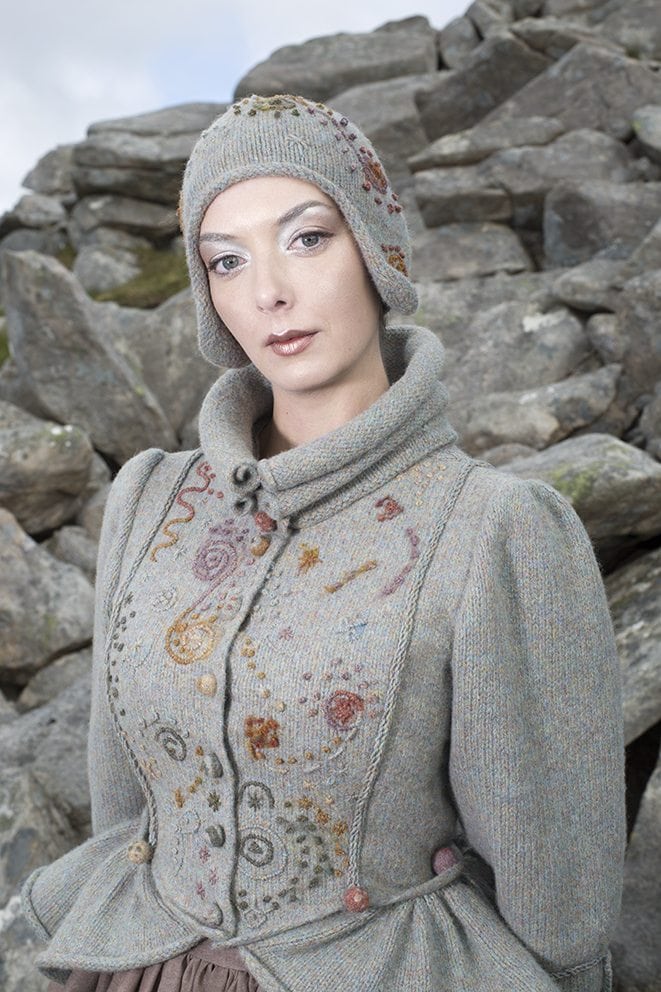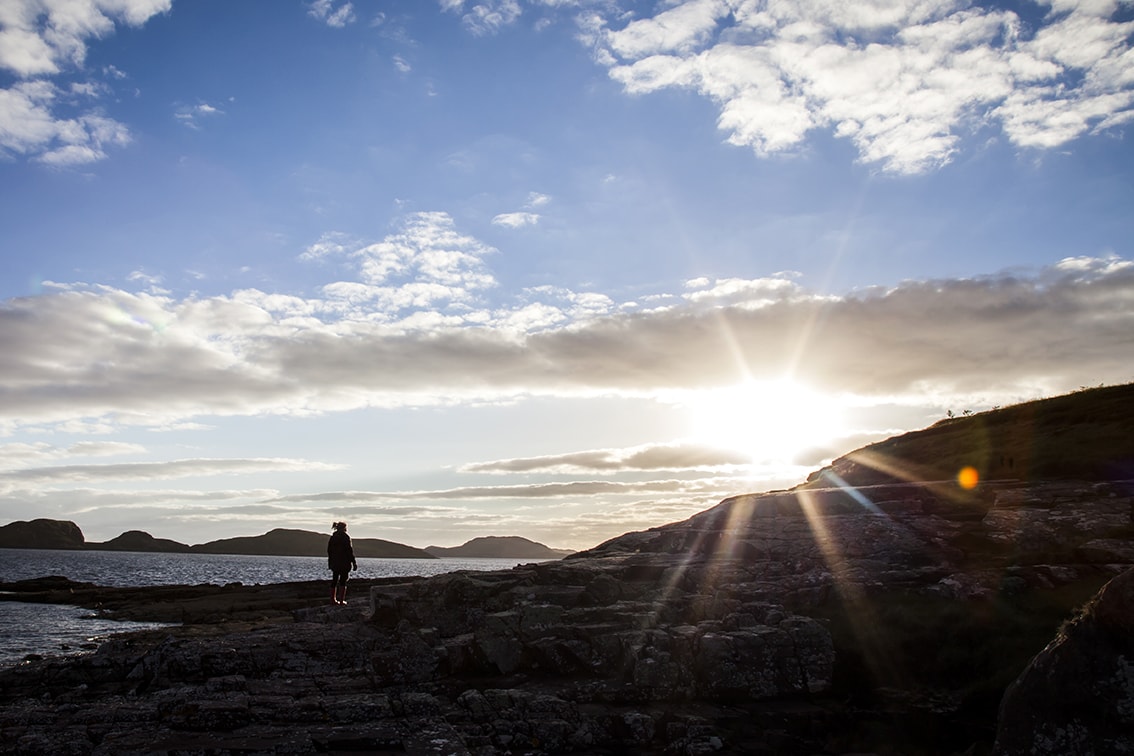 My fondest memory was shooting for Virtual Yarns in Achiltibuie. We drove for 6 hours to reach the far North of Scotland. I then did the hair and makeup for both models and we shot until sunset. The late evening light made for some of the most gorgeous pictures. Then the five of us huddled round the table in the hostel which we had to ourselves for a night, enjoying a home-cooked curry made by Jade. Whenever you stepped outside the air was so still and the stars so bright, you would get an overwhelming feeling we were the only people in the world! When I am rushing around the busy city streets or stuck in traffic I always think back to that magical place. The next day we were up at 7 and shooting till late afternoon before making the journey South.
All these amazing memories I will cherish for a lifetime, and I couldn't be more grateful to everyone at Virtual Yarns for letting me share these experiences, and I look forward to many more to come.