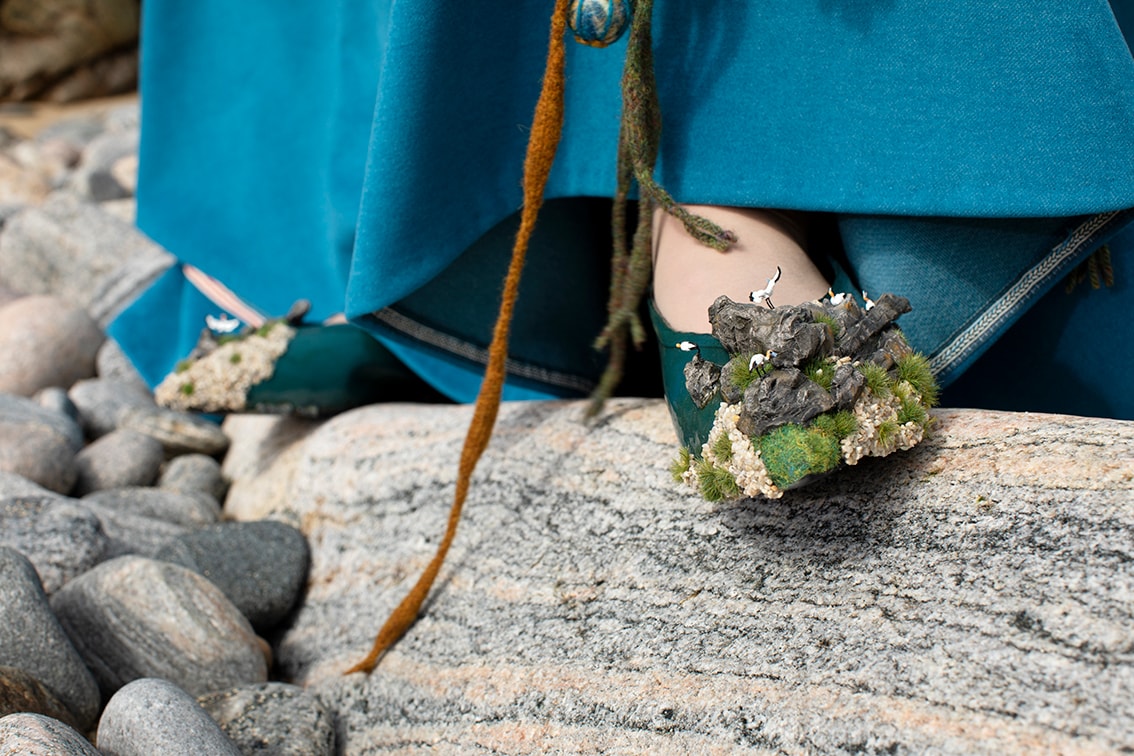 Deniz Uster - Otherscapes Studio
For our St Kilda Project Deniz Uster of Otherscapes Studio created shoes, boots, a headpiece and brooch, using the landscape of St Kilda and the Outer Hebrides in detailed and intricate minature form. These incredible pieces incorporate the textures of the Hebridean shoreline. You can find out more about her work here on her website.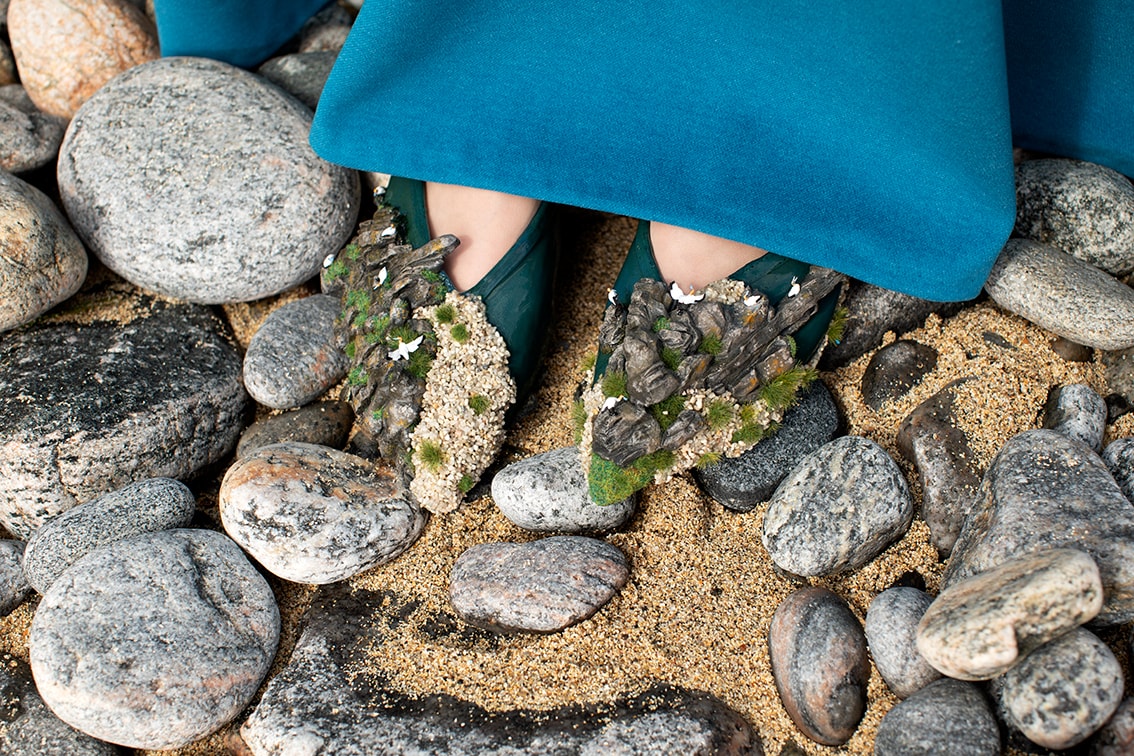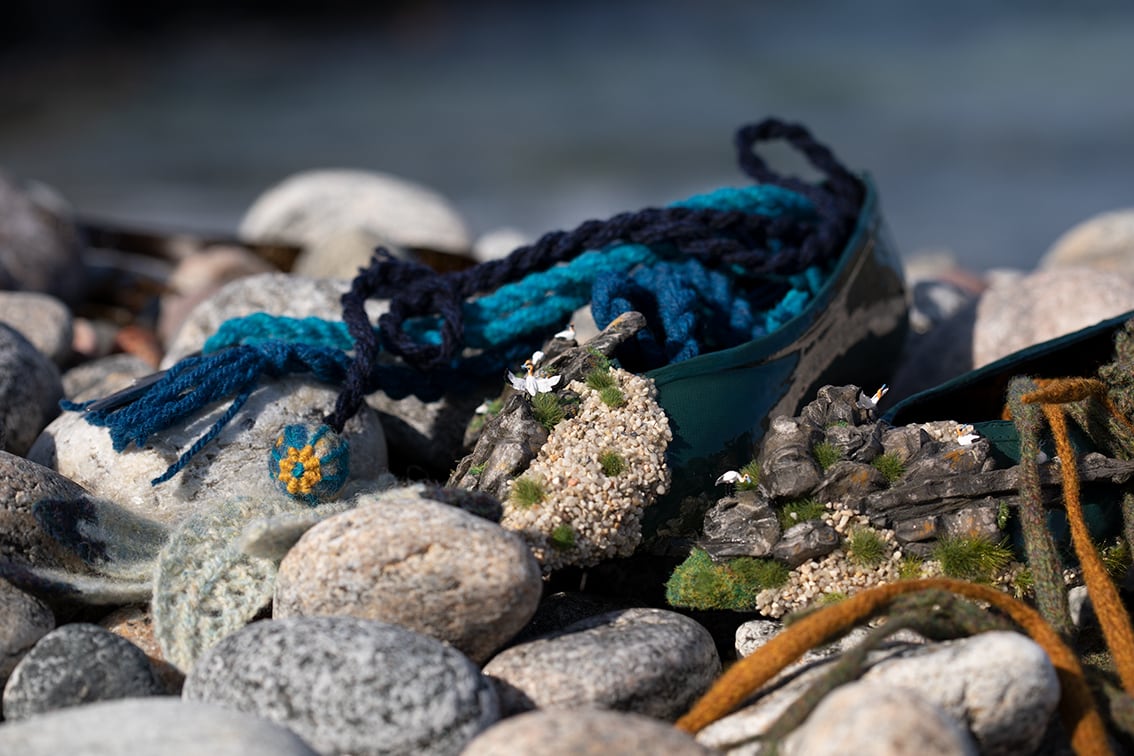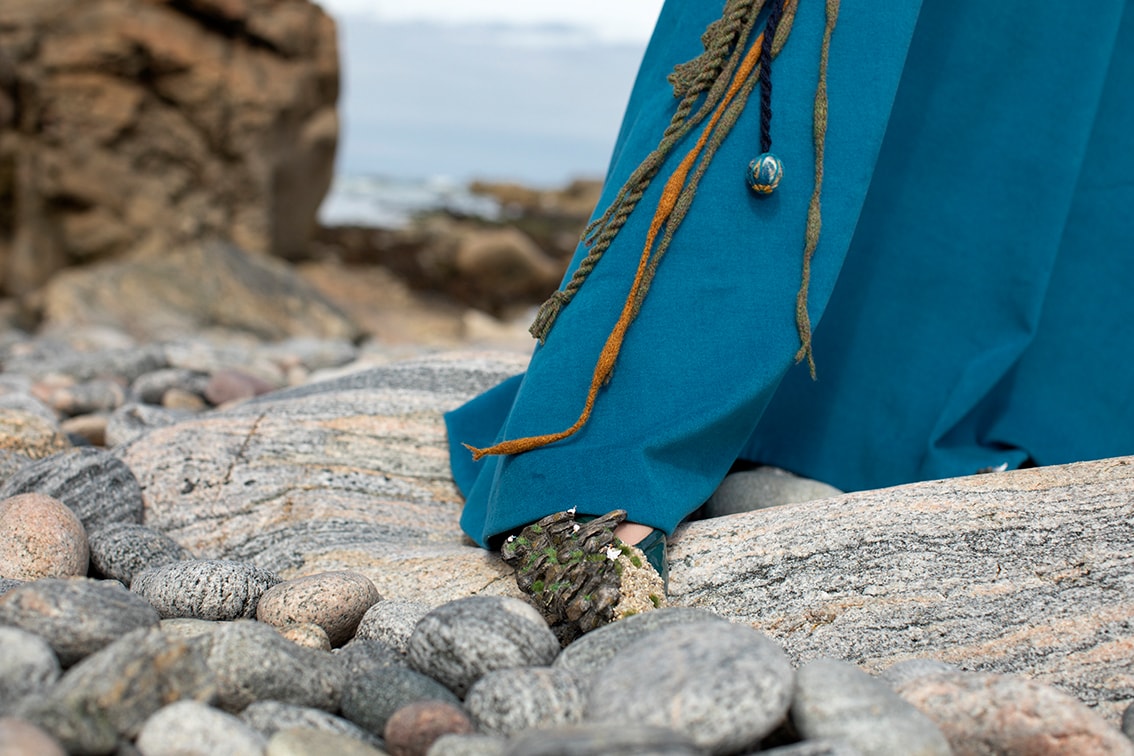 Deniz Uster (b.1981-Istanbul) is a Glasgow-based multidisciplinary artist/researcher previously presented at ICA (London), CCA (Glasgow), !f Istanbul Independent Film Festival, and Sabanci Museum (Istanbul), amongst others. She received awards and commissions internationally towards residencies and production of new work, and exhibited in South Korea, UAE, Hong Kong, Ireland, France, Netherlands, Turkey, UK, Italy, Chile, Azerbaijan, Finland and Germany.
Uster's collaborative practice is rooted in anthropological, ethnographic and scientific research, interwoven with speculative fiction. A fictional shift in nature in her narratives forms the foundation for alternative social structures, collectivities, cultures, economic systems, futures and histories.  Absorbed in non-Western futurities and cultural heterogeneity, Uster's work and research investigate the possibility of an alternative temporality, which contests the linear character of time conception, hence horizontal chronology is approached as a conservative framework. She is inspired by the voids institutional history provides, and she embodies these gaps with alternate fictional occurrences adhered to what is already narrated as the history we know.
Uster explores, articulates and evaluates challenging ideas about social relationships and political-economic systems, while collaboratively creating counter-narratives for oppressive circumstances.