Artist and writer, Muriel Macleod, has been a long-term admirer of, and collaborator with, Alice (they both appear in a current exhibition of well-known Lewis women which can be seen in Stornoway town hall). From their years as school class mates to the present, a shared sense of humour, love of nature, and profound commitment to creative freedom, has sustained their friendship.  After finishing school, both left the Isle of Lewis to train and pursue their artistic goals in the late sixties, Alice to Edinburgh and Muriel to London.  Then, following time in India, Muriel lived in Trinidad, travelling the Caribbean for three years.  Returning to the UK she graduated in Painting & Print Making from the Epsom campus of The University of the Creative Arts.
Her first job as an artist was on the Raymond Briggs film The Snowman, followed by The Charlie Brown Show and The Family Ness, before joining HRA Films to work on the company's numerous advertising campaigns. (Shreddies, Toshiba, Phileas Fogg; Videos for Queen, Dire Straits, Enya). She was part of the original BAFTA award-winning team who produced The South Bank Show titles with Pat Gavin and, after five years at HRA, joined him as his line producer on a children's series for the BBC.
She worked as a freelance line producer from 1989 with credits including Poddington Peas (BBC), Prince Cinders (Channel 4, TV Quick Award 1994, Grand Prix, L'Enfant Lune, Geneva 1998), and further advertising campaigns, Saab, Persil, Bell Atlantic.  She worked with BAFTA award-winning directors Derek Hayes, (Jeeves & Wooster titles, 1992), and Jonathan Hodgson, (The Man with the Beautiful Eyes, 1999), Academy award winner Richard Williams, (Who Framed Roger Rabbit, 1988 Academy Award, Best Visual Effects & Special Achievement) and with Uli Meyer, (The Lampies, Space Jam, Anastasia).
She was invited to further develop the alumni-run association for Fulbright Scholars in the UK organising their debates on Law, Politics and Human Rights between politicians, members of the legal profession and the Armed Forces. Speakers included Charles Kennedy MP, Lord Owen, Senator John Kerry, Shami Chakrabarti (then Director of Liberty), James Woolsey (Former Head of CIA), Sir Jeremy Isaacs, and the historian, Earl Spencer.  She was editor of, and contributor to, the Fulbright association's quarterly magazine and produced a weekly illustration for the Scottish edition of The Times Educational Supplement for twenty years.
In 1995 she joined the small creative think-tank set up by her friends Brian Eno and Anthea Norman-Taylor, which produced the art exhibition Little Pieces from Big Stars held at Flowers East in London to raise money for the charity Warchild, then active in Mostar.   Her charity work over the years has included the setting up of a meditation centre in Trinidad, to working with the Rural Refugee Network in Hampshire and Sussex, and she currently sits on the board of Stornoway Historical Society.
She exhibits her paintings in both solo and group shows and in 2013 her first novel, What the River Washed Away, the harrowing story of a young girl suffering abuse at the turn of 20th century in Louisiana, was published by One World.
Muriel has currently undertaken the full renovation and sympathetic modernisation of a nineteenth century fisherman's cottage on the Isle of Lewis, with the addition of a custom-constructed studio to paint and write in.  The property has a large garden to which she hopes much-needed counsel from Alice's expertise will be forthcoming.
Click here to visit Muriel's website and see more of her work, or follow her on Instagram.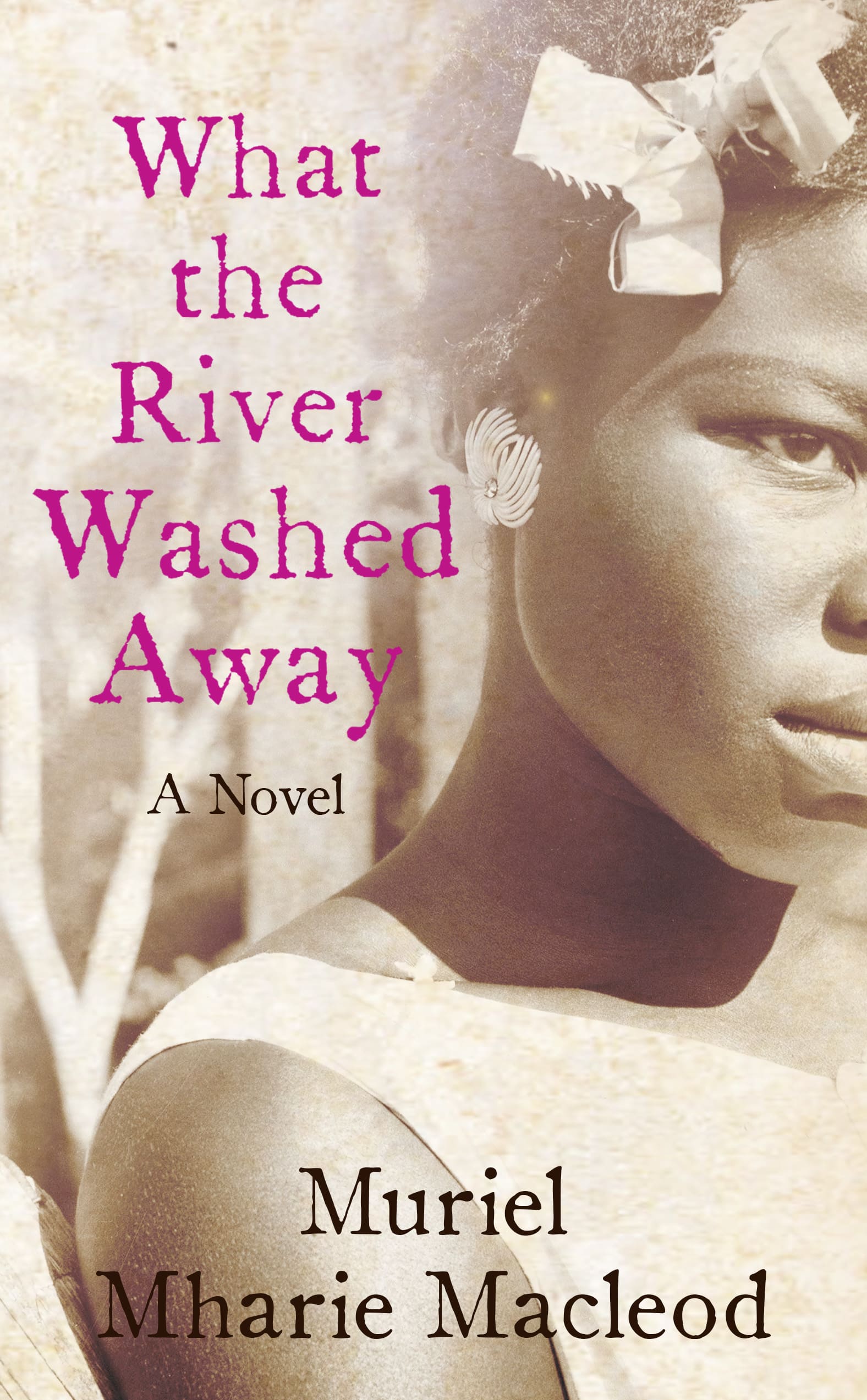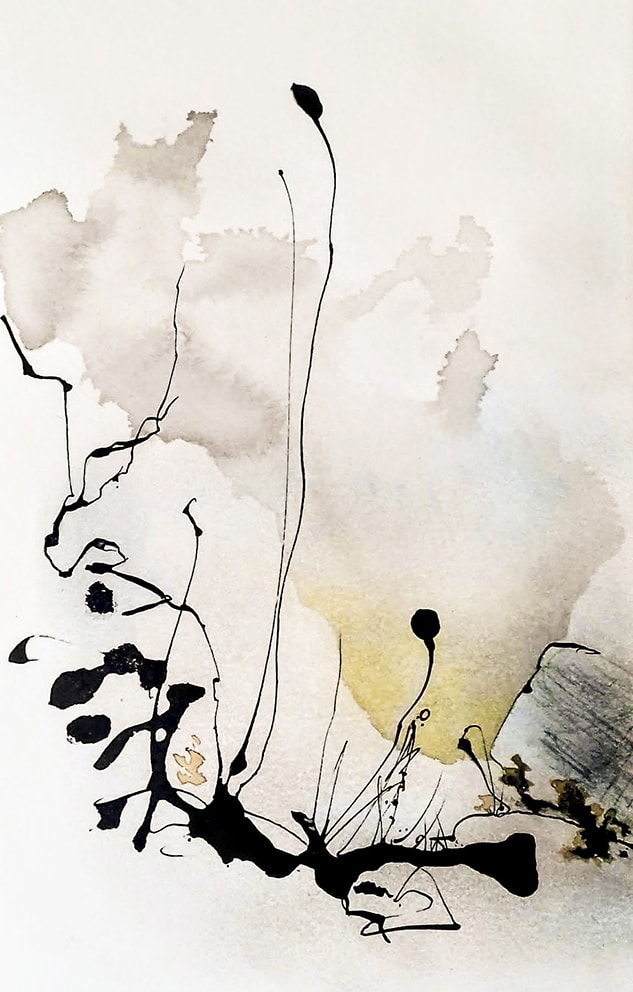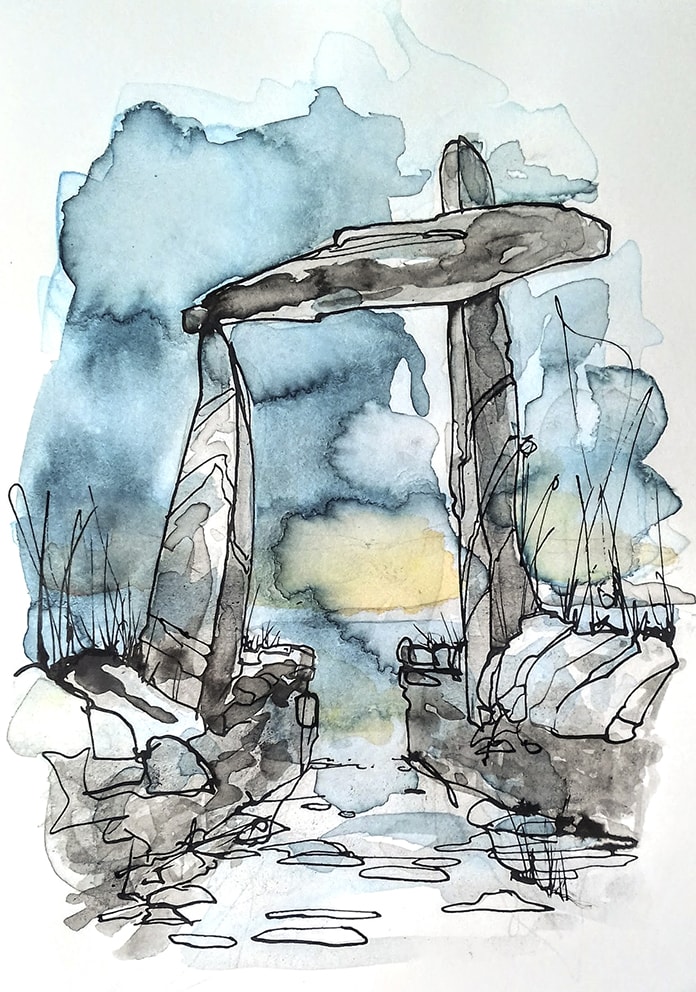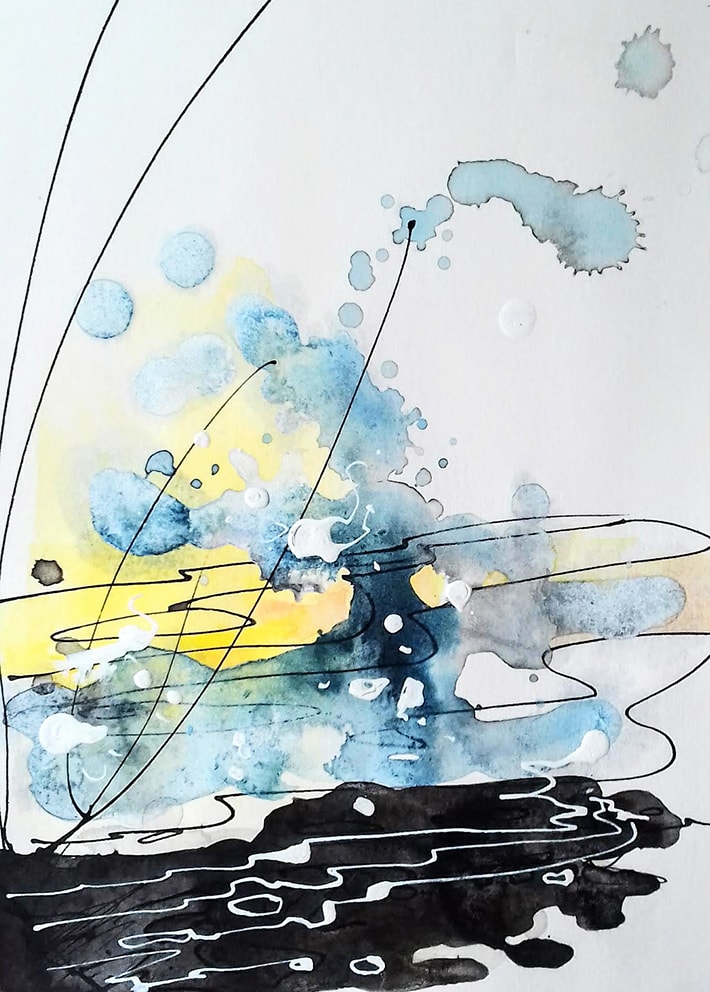 A trio of Muriel's watercolours of the Hebridean landscape.