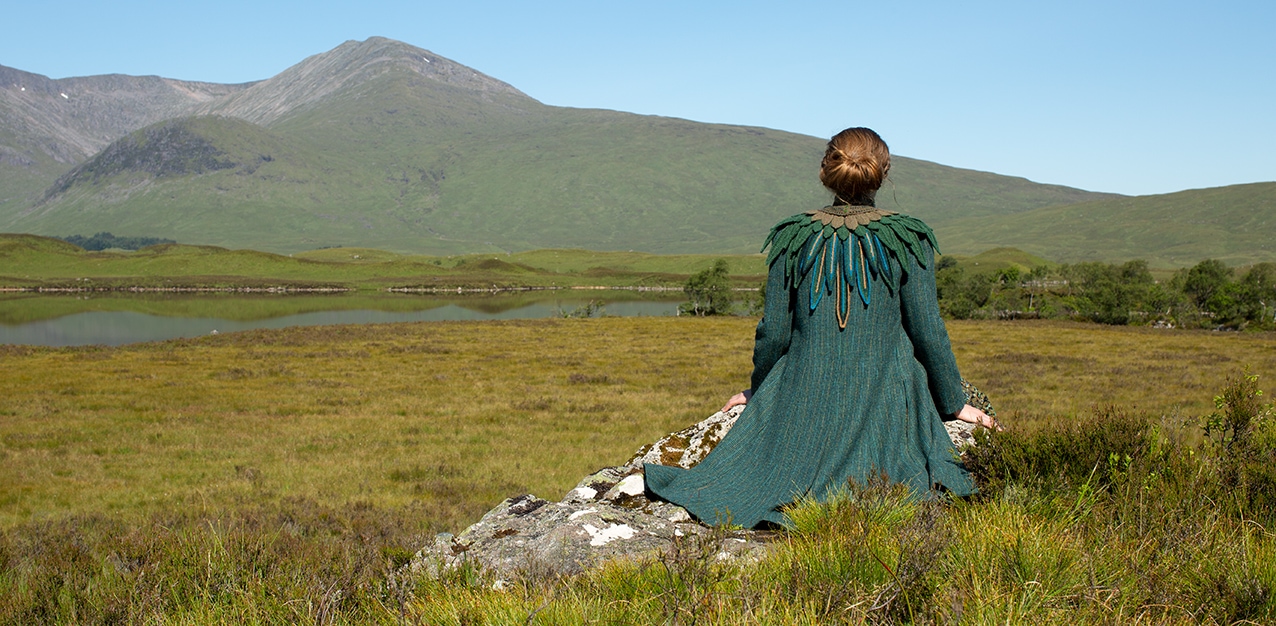 At the Adabrock Weaving Company, Weaver Margaret Rowan aims to Bring The Outer Hebrides in to her Harris Tweed in a new Contemporary way.
Margaret uses the tweed she carefully weaves in a more painterly way,  exploring the ever changing colours, the light and shade seen in the sky, the landscape and seascape around her home and loom shed, which looks out over Crofts and rocky cliffs towards the Atlantic Ocean.
Winter Moor designed to compliment the Rosemarkie Cardigan was already in my head after driving through the moors, on the way to the mill one sunny, late afternoon in Winter. When I received the knitted sample form Alice and Jade, I already had the perfect coloured yarns in the loom shed!
Birds also feature in her Tweeds, with the first being Puffin, followed by Corncrake for the RSPB and more recently Lapwing, designed for Alice and Jade Starmore at Virtual Yarns.
Click here to visit the Adabrock Weaving Company website.