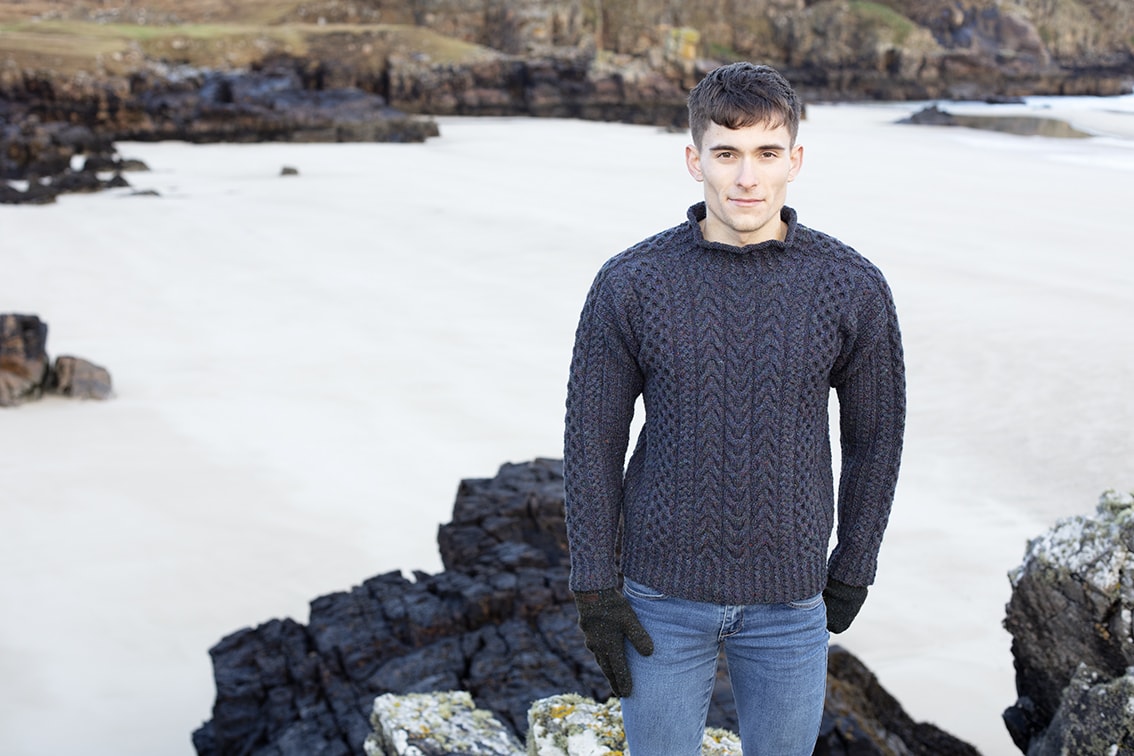 As all knitters are aware, it is very easy to get carried away with a project and spend hours sitting down concentrating on your work. We are all guilty of not taking the breaks we need to stretch and move about, but over time this can lead to stiffness and pain. It is important to take care of your knitting health; if you make a habit of taking breaks at certain landmarks in your knitting (increases, decreases and colour changes are ideal) to move and stretch then you will be more supple and relaxed. It may even improve your tension!
We are lucky at Virtual Yarns to have Thomas on hand as a fully qualified in-house personal trainer. He has put together some short routines that are ideal for trying out before or after knitting. You can access these videos for free through our Movement section. You can also find an article by Thomas on stretches that are particularly useful for knitters in the September 2020 editions of the knitting magazines HøstStrikk (available in Norway) and Stickat & Sånt (available in Sweden).
If you want something more dedicated then Thomas has a 4 week beginners programme and a 12 week intermediate programme available on his website. These At Home routines are ideal for achieving your fitness goals, for promoting good posture, and for keeping you supple and healthy, click here to find out more.