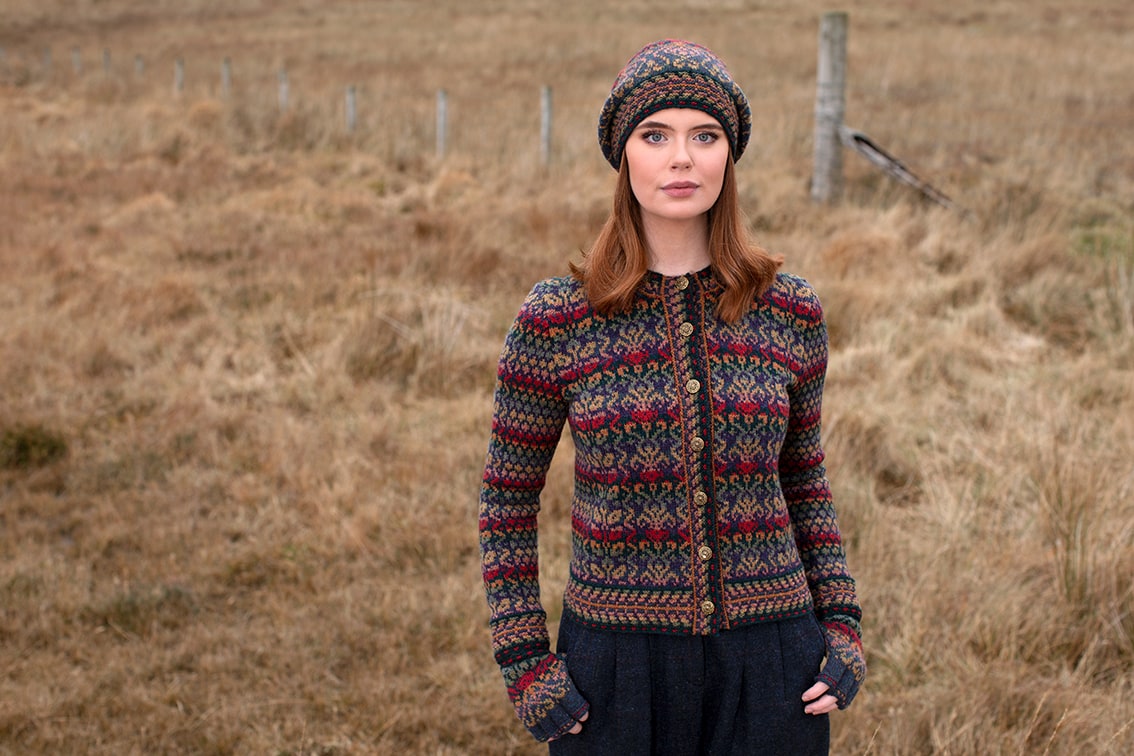 The inspiration for the Jacobite Rose design came from the gift of a pair of vintage "Flora Macdonald" needles, and the Jacobite Rose bushes in my garden. The design started out as a hat set, and then evolved into a cardigan. Below you can read more about the inspiration, see images of the stranded cardigan in progress, and see the final photoshoots for both variations.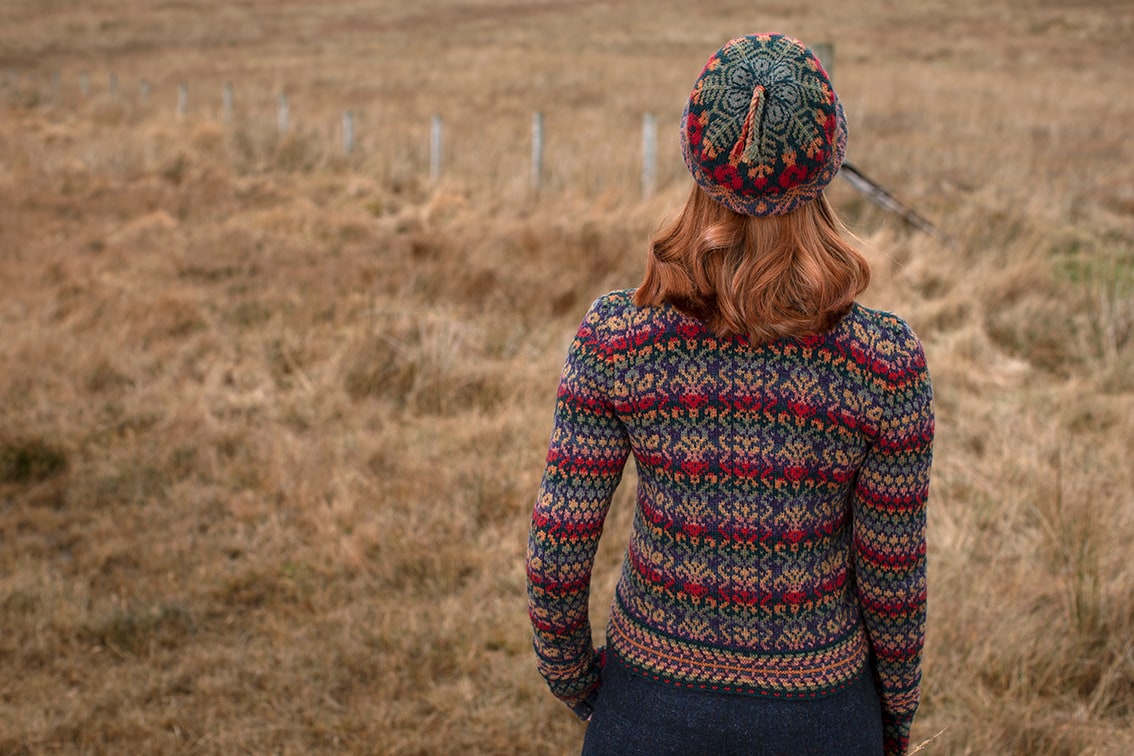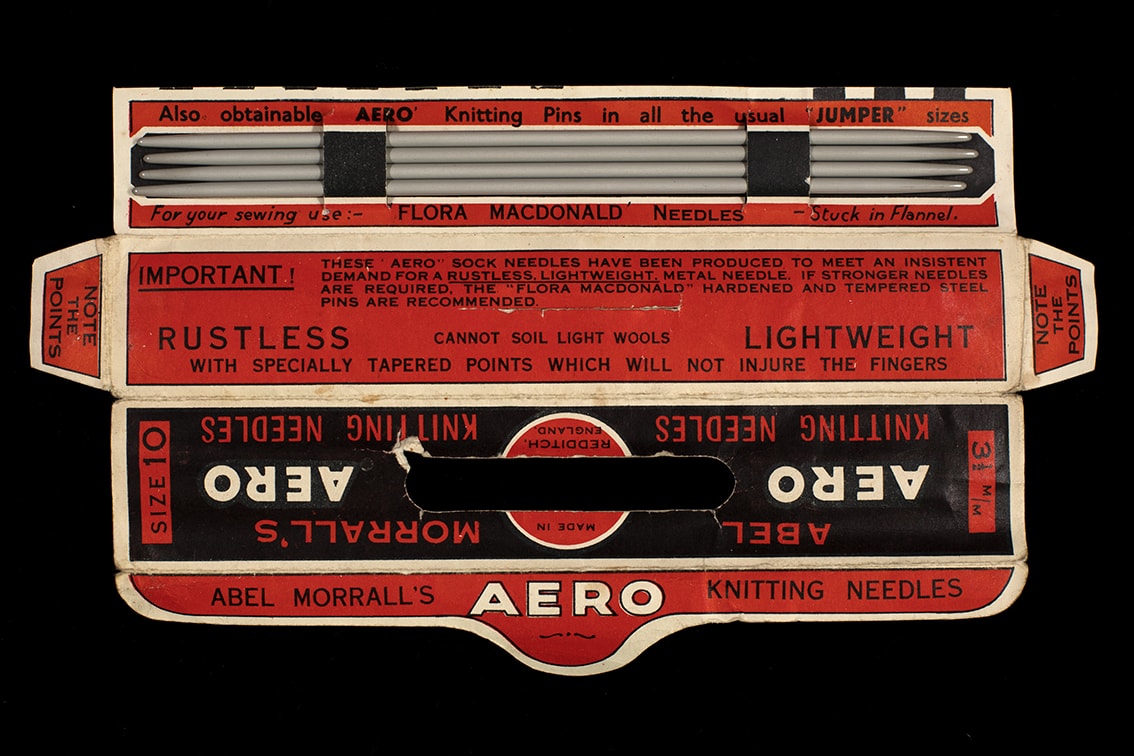 Text goes here about Jacobite Rose inspiration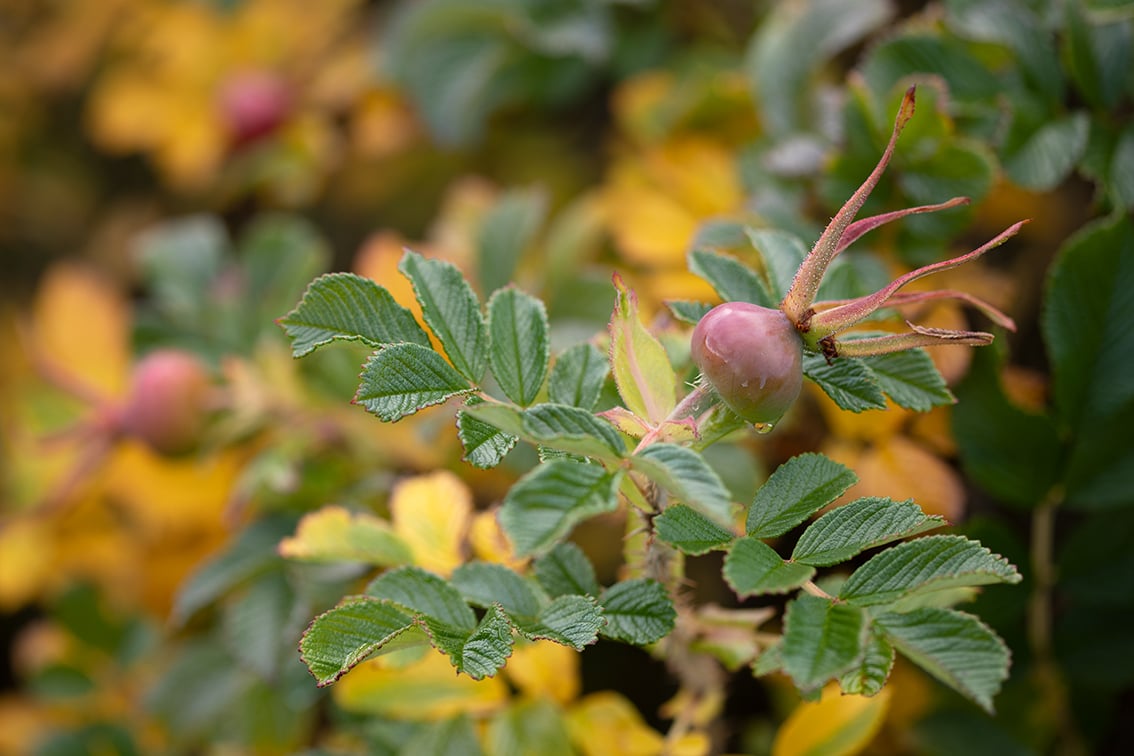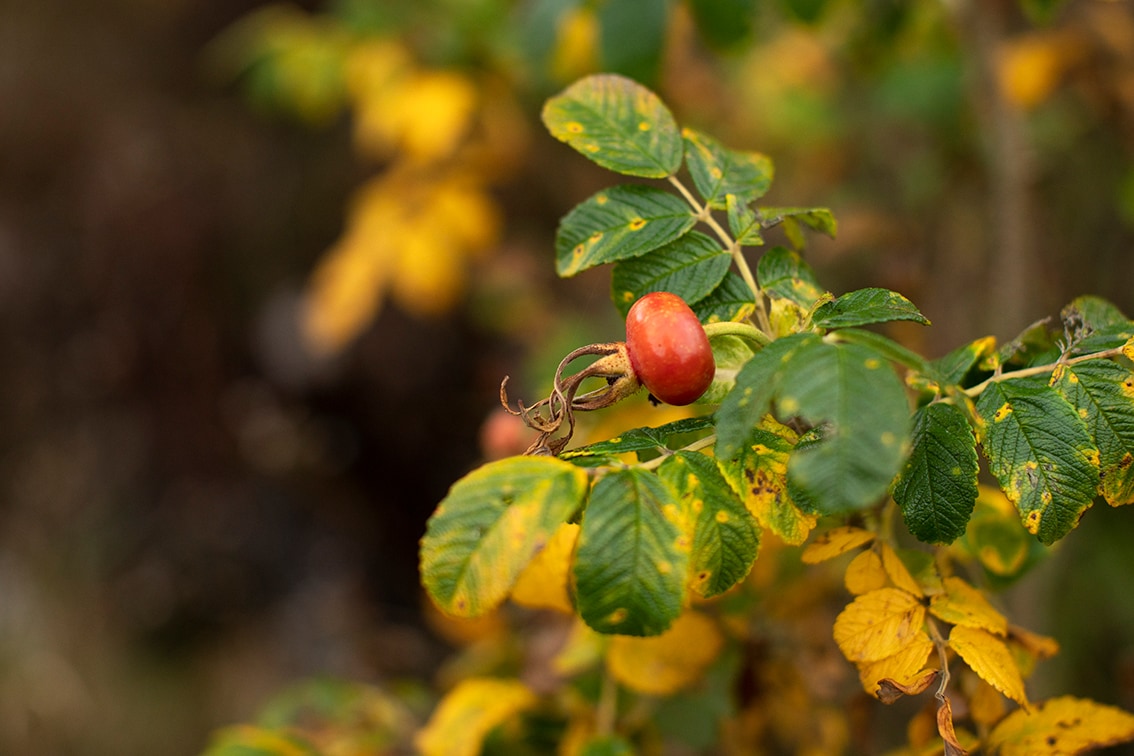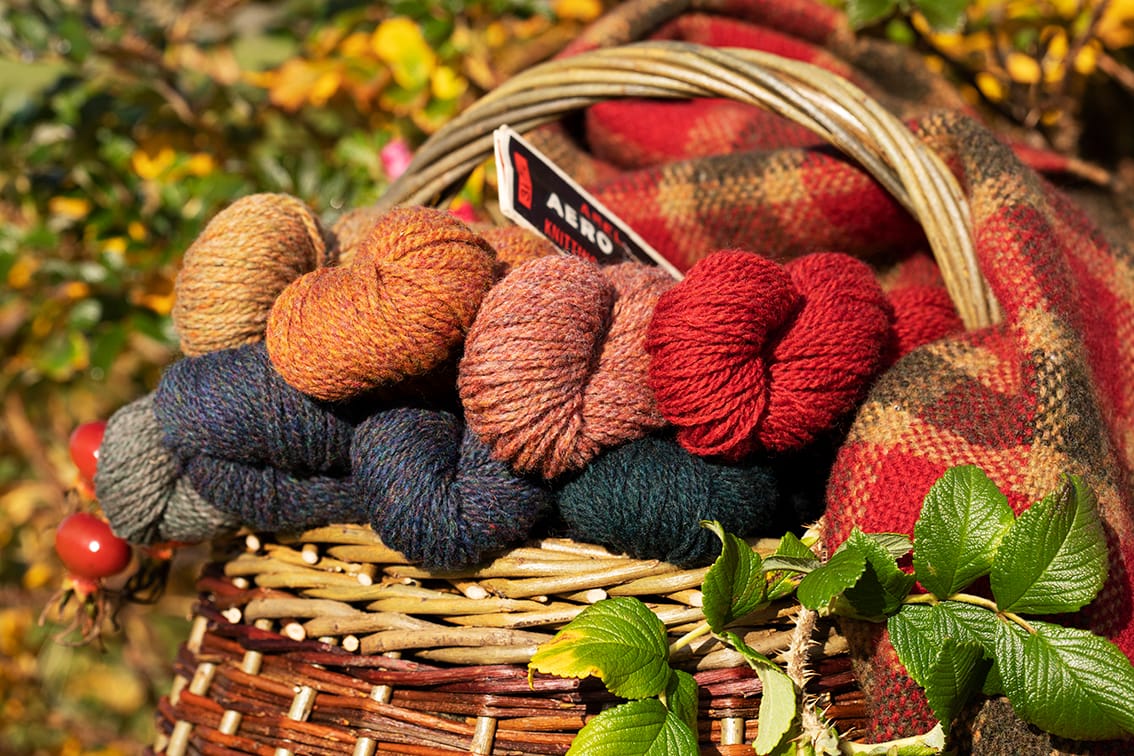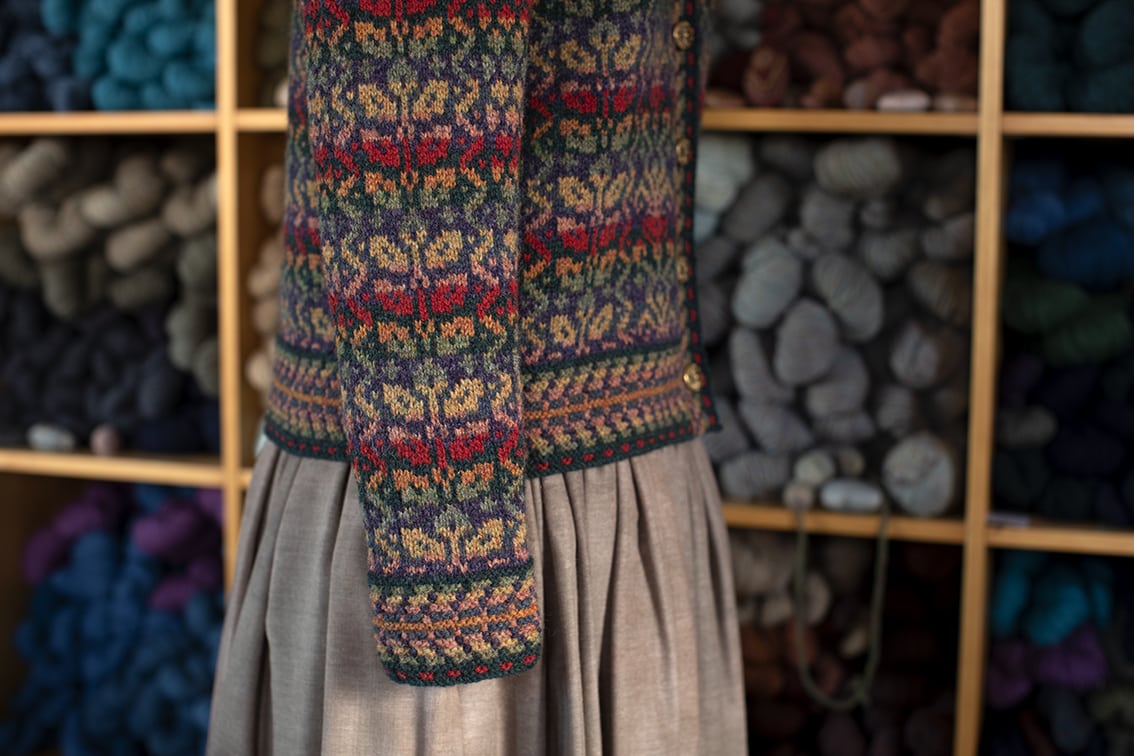 The Jacobite Rose cardigan is a stranded design with steeks. Here you can see the body just before grafting the shoulders, with the central steek at the front, and the armhole and necksteeks pulling the body in. The cardigan will take shape when these are cut. You can also see the inside of the body, with the strands sitting evenly and the ends joined in at the centre front steek. These are cut away with no need for darning when the steek itself is cut. You can also see a sleeve in progress. This is made in the round on double pointed and 30cm circular needles.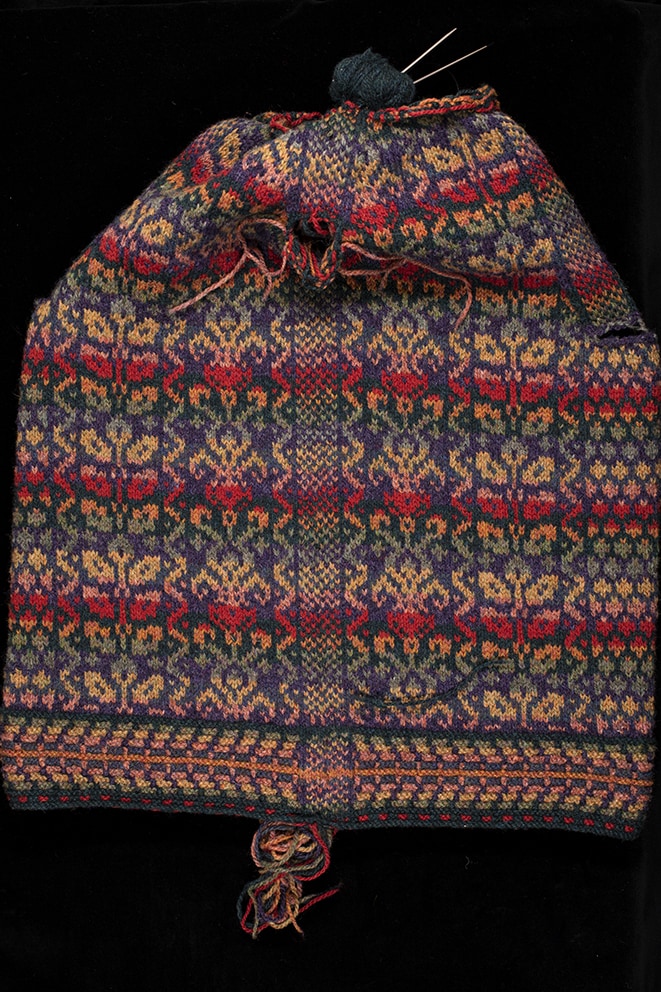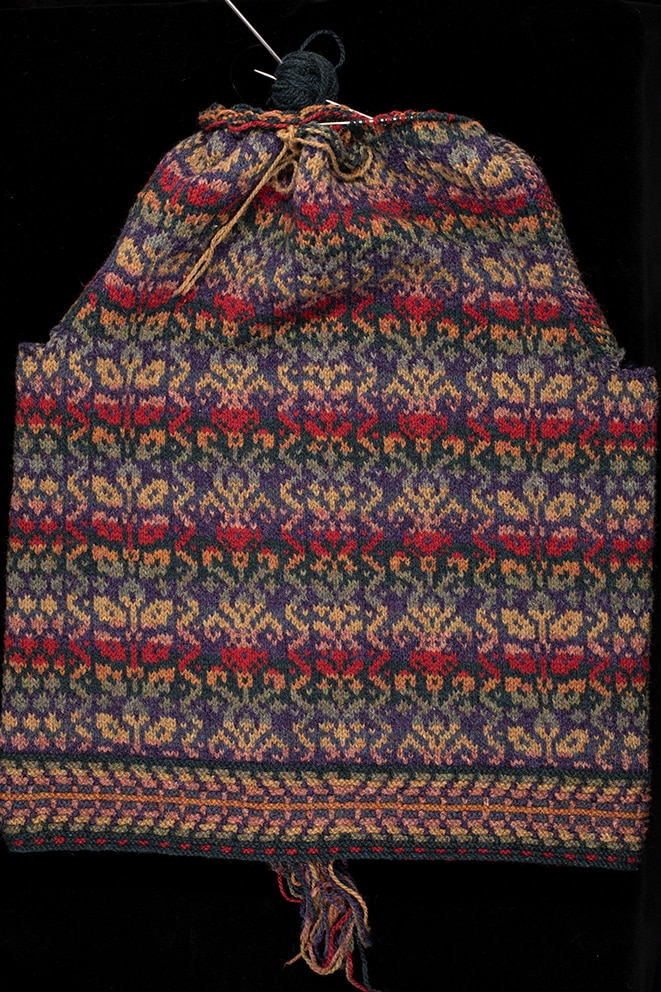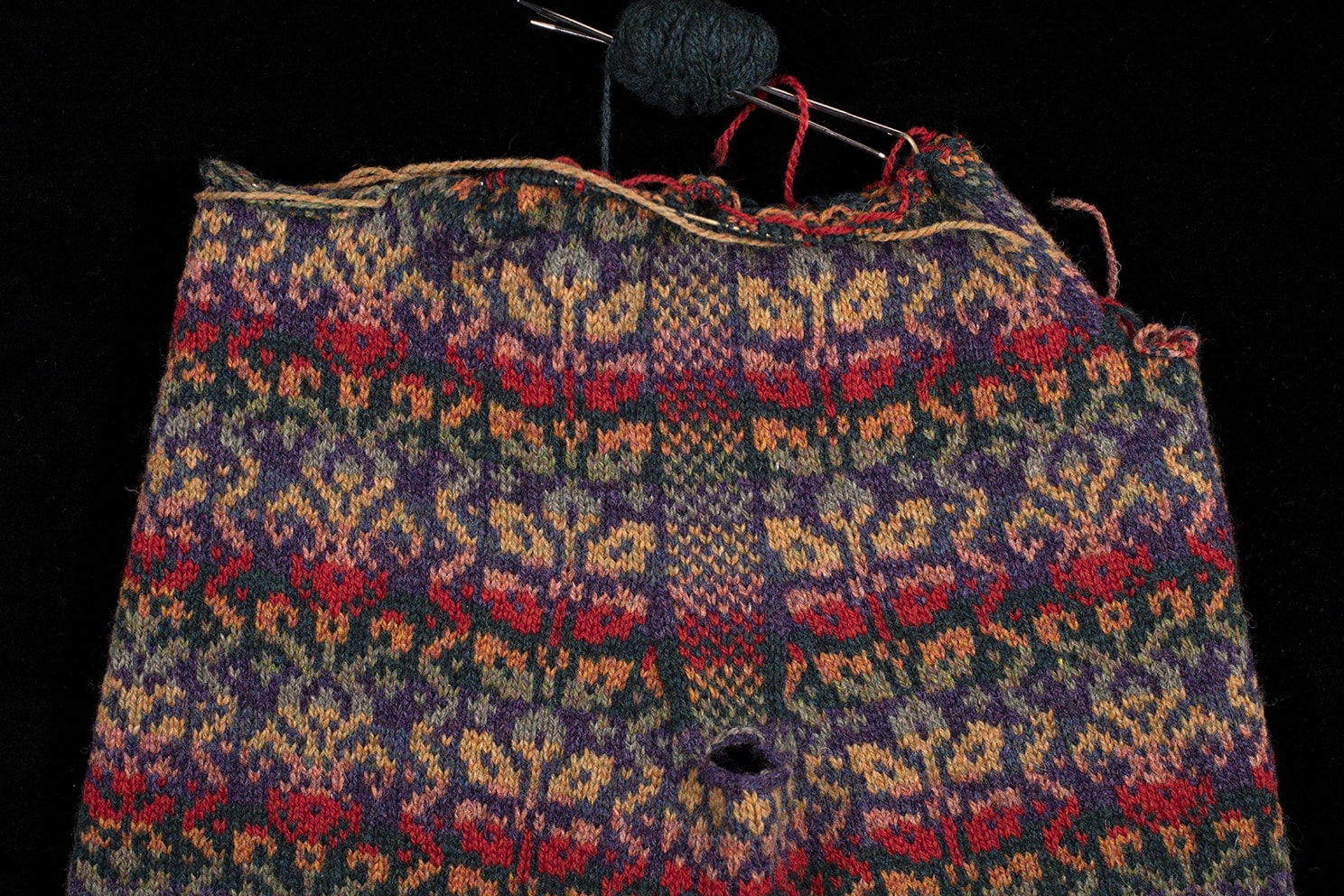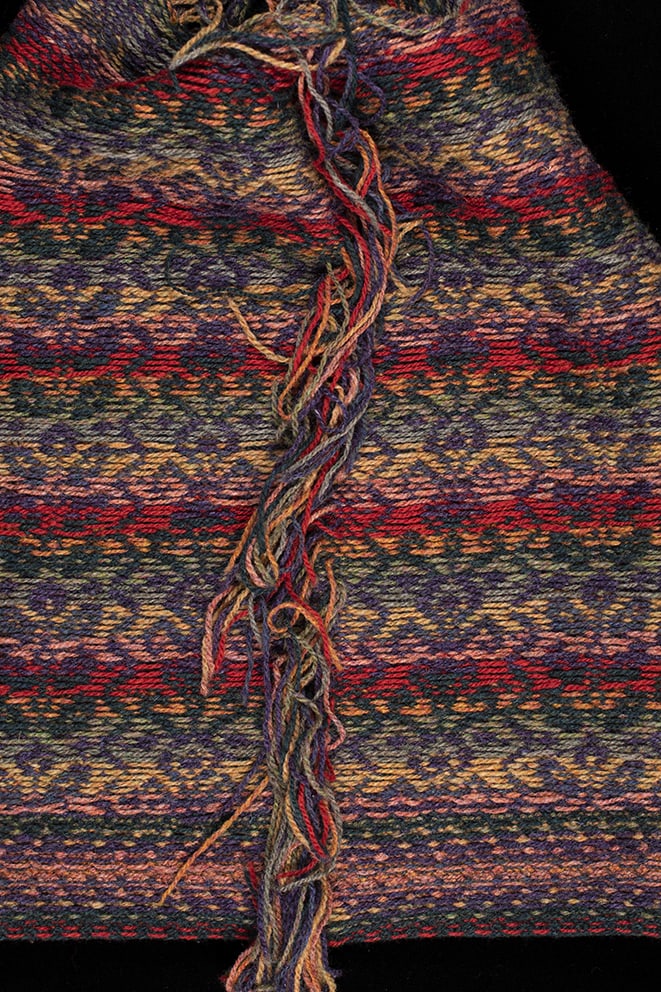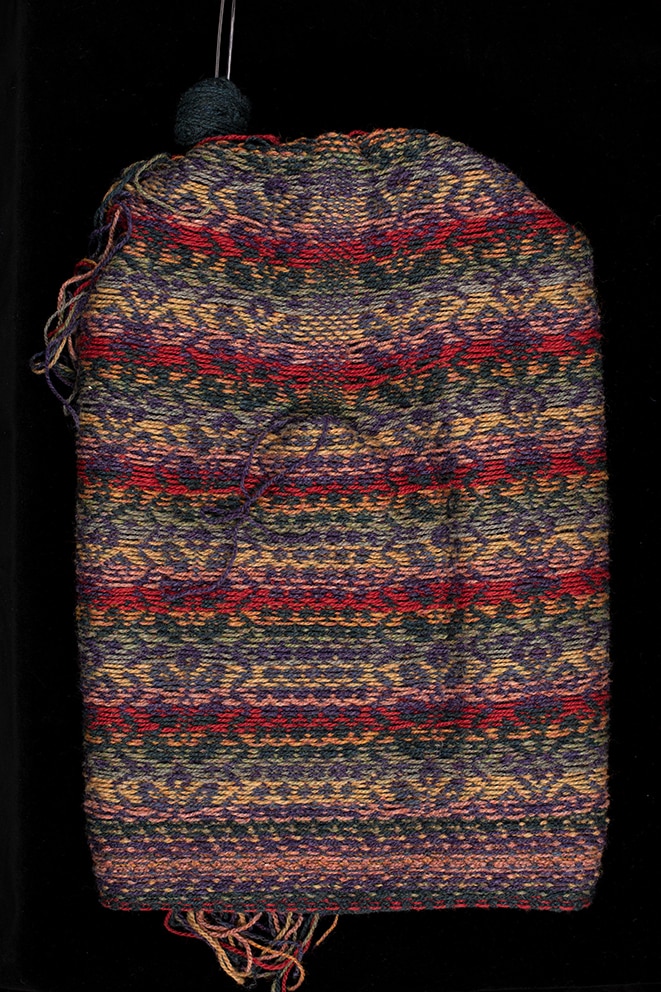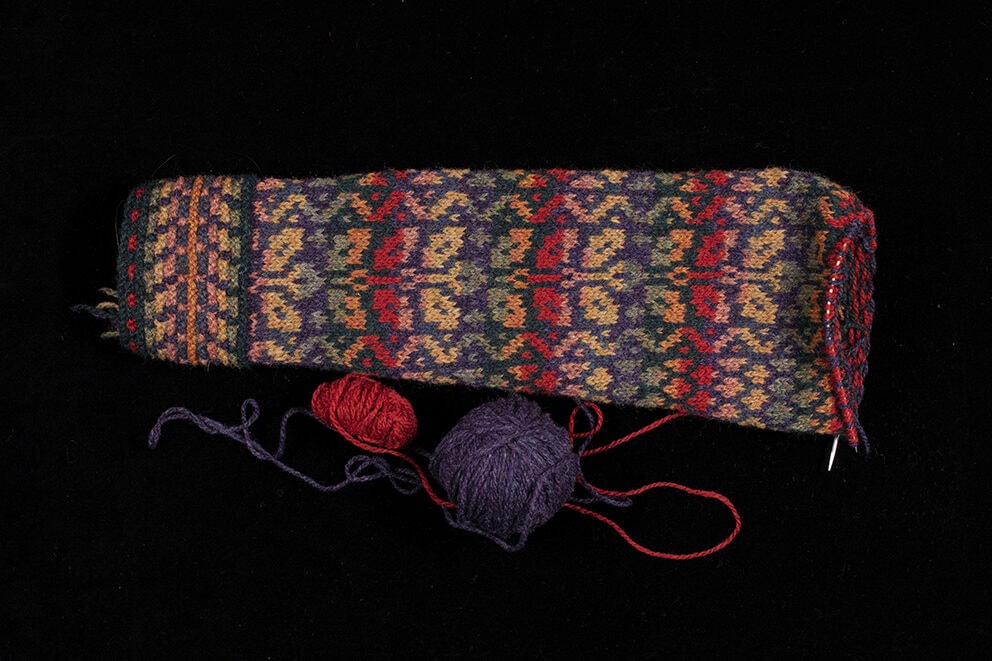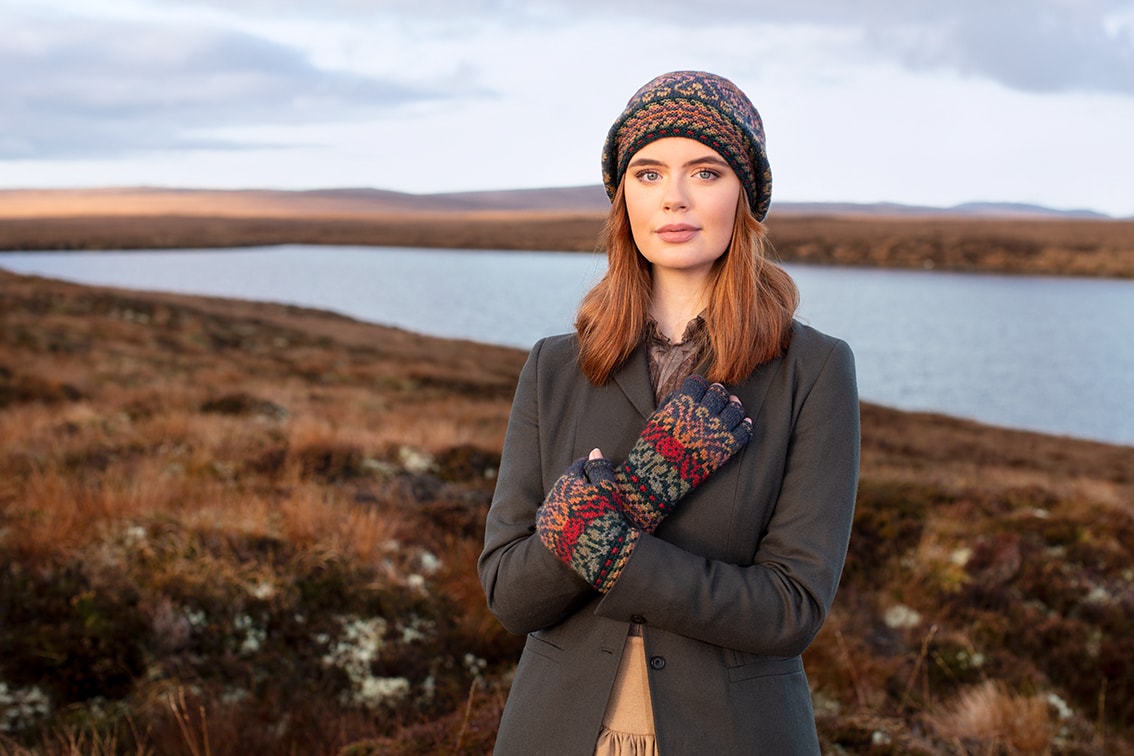 The final Jacobite Rose Hat Set and Cardigan have been out on three different shoots. The Hat Set was photographed by itself at a favourite loch in the middle of the Lewis moor. The full set was photographed on Iona on her croft (along with a Sea Ivory Staran pullover and Machair Kelpie's Tears shawl), and on Emma in a wilder croft and moorland setting (along with a Sea Ivory Seaweed Scarf).