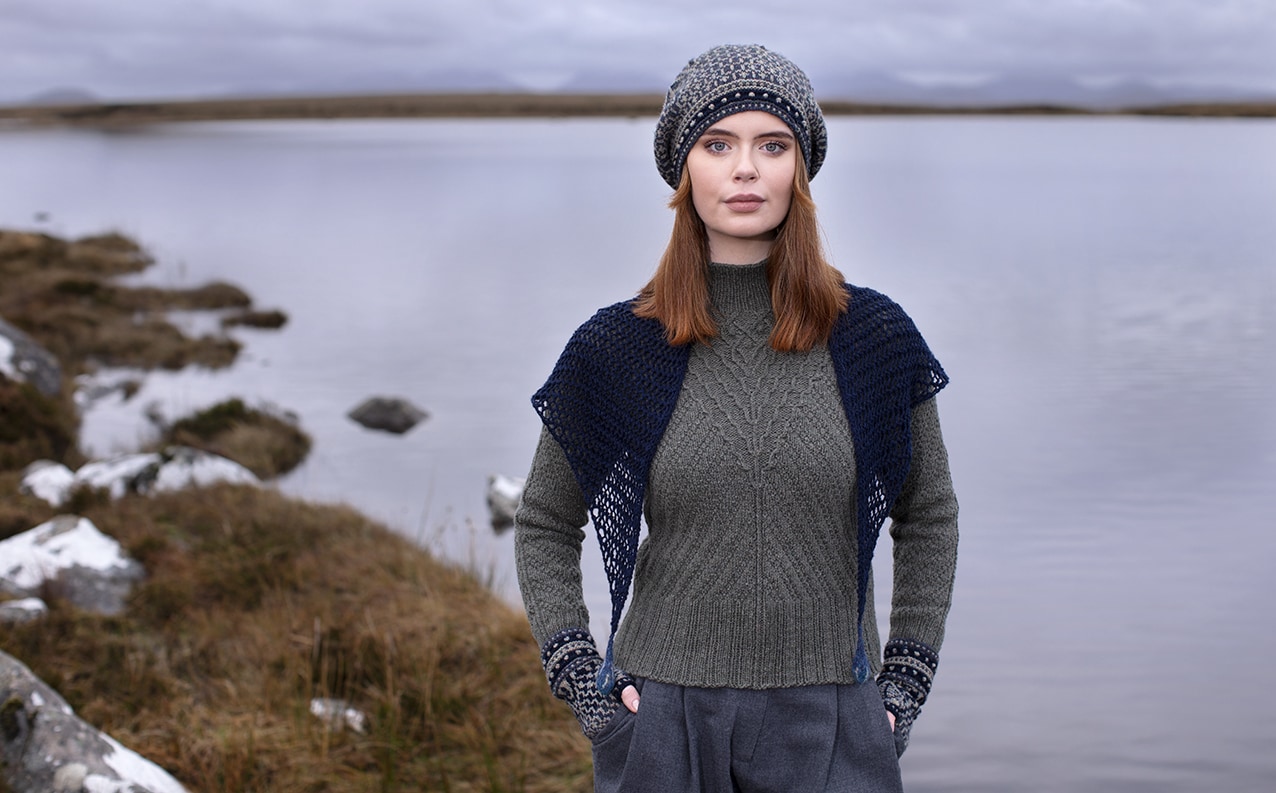 Every year we have an annual postal holiday over the Christmas and New Year period. The website is currently closed to orders and will re-open on the 16th of January. We are having a slightly longer holiday this year to take a break after a challenging and busy year. A longer break will also allow us to keep safe and healthy in the workplace after the relaxation of covid restrictions over the Xmas period.
Orders currently processing will be mailed before Xmas, and order queries will be answered by email. If you have a Gift Voucher and would like to reserve a product please get in touch via our Contact Us form.
We will be knitting away behind the scenes and getting the Briodag Hat Set comprehensive video class patterncard kit ready for 2021. You can also expect new dyelots of some of our currently out of stock colours to appear in January. Driftwood and Spindrift Hebridean 2 Ply have already arrived and are back in stock; they will soon be joined by Clover, Kelpie and Summertide 2 Ply and Driftwood 3 Ply.
For our EU customers – we are awaiting government guidance on procedures for sending to the EU after the 31st of December. We hope to soon have clear instructions on how to get your orders safely to your door in 2021.
You can keep up with our newsletters in our News section for information on our yarns and designs.
Have a safe, healthy and happy New Year!