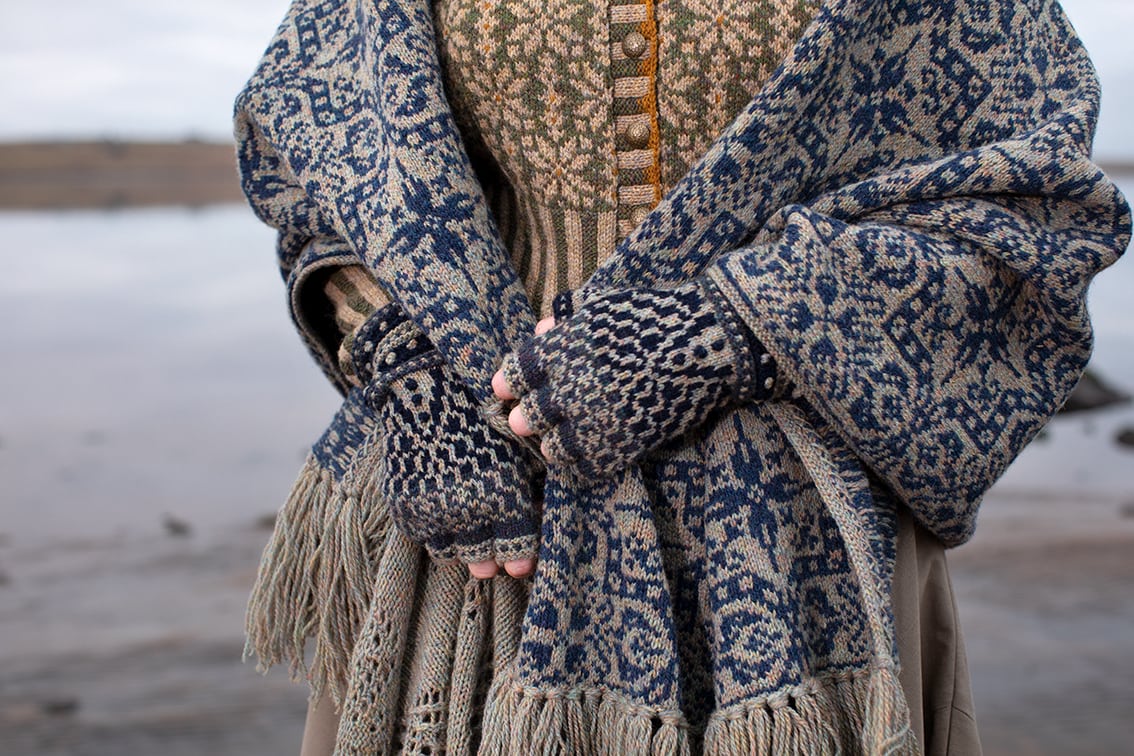 Our Design In Detail section is where we give an in-depth look at particular designs and the ideas and processes behind them. Over time we will be adding to this section with articles on a wide range of techniques for knitters of all abilities.
For those interested in stranded techniques, if you have never tried this style of knitting before then have a look at the Persian Tiles article, as that is an ideal design for a beginner. Our baby blankets are a step up in terms of difficulty as the final border is more challenging, but still within reach of a novice. Our Stranded Hat Sets are a wonderful way to use a small project to develop your shaping skills. Our Stranded Detail Gallery shows a range of our patterncard kit designs up-close, from how the final steeks should look to neck shaping and wrong side stranding. It is a useful visual resource for anyone honing their skills in the stranded technique.
For those interested in the creative design process, the Jacobite Rose in Detail and The Witch Hare pages take a look at the inspirations behind these designs. The Creative Exercise section shows how landscape, architecture and story can translate into swatches as part of the design process. Lastly, Alice's article on her Fair Isle Knitting Book takes a look at the inspiration behind the book and four designs which grew out of her experimental swatches.
To have a closer look at textural knitting our Texture Detail Gallery shows some of our cabled and texture designs for a range of abilities. Our Colour & Texture article looks at the many different ways our designs combine colour and texture, showing both inside and outside of finished garments, from more easily achieved designs through to very complex, shaped pieces. The Damselfly in Detail looks at the inspirations behind a design which combines texture and colourwork.