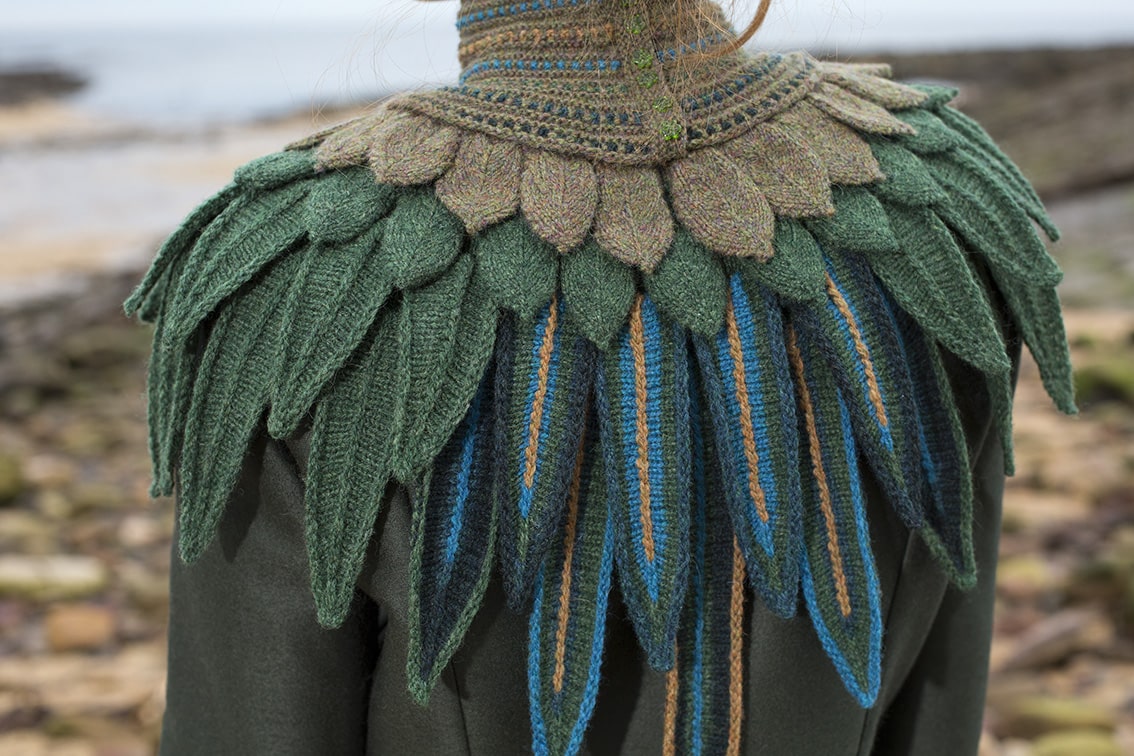 Feather Finishing Tutorial
Making our feathered projects is a great way to experiment with colour and style – you can be as subtle or as wild as you like. While these designs are easy to knit, the finishing is extremely important. These short tutorials show you how to finish your feathers before picking up and joining them together. They apply to the Raven Cardigan, Raven Poncho, Raven Collar, Lapwing Collar and any other hybrid collars that you care to try.
Overview of Feather Finishing
An overview of the construction of the feathered collar using the Raven Cardigan to demonstrate.
Darning-in Your Feather Ends
How to darn-in your feather ends neatly without disrupting your pick-up line.
Blocking Out Shorter Raven Feathers

This video gives a speedy visual how-to of blocking out Raven Feathers. I use a yoga mat with a dry towel on top as a base for blocking.
Blocking Out Longer Feathers

As you can see in this video, blocking out longer feathers is slightly more complex. They are best dampened before blocking, and particular care must be taken when laying the wet towel over the feather edges so they do not curl. This video shows how to block out longer Lapwing Collar feathers from start to finish.