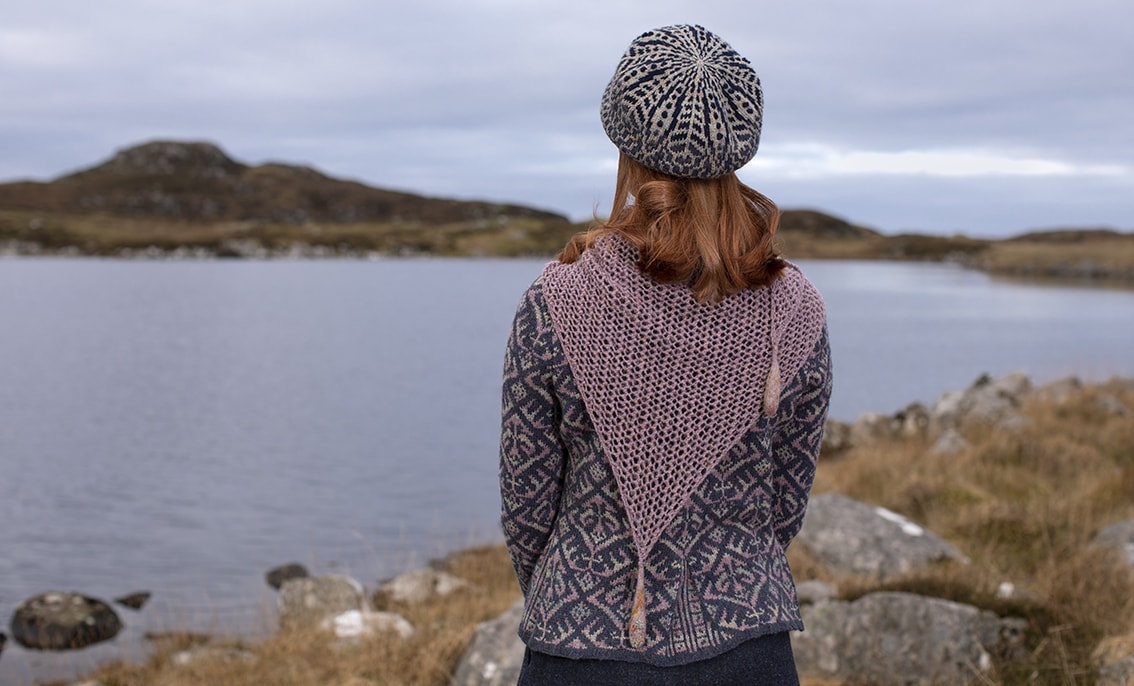 In this Projects section I will be bringing you designs and techniques so you can use your time creatively during this current crisis. These projects are intended to introduce new skills while making enjoyable and decorative final pieces.
I have started with Buttons and Beads. The videos for this have been on the website for some time, but I have now added PDF instructions for knitting the initial button and bead casing. This project uses scraps of left-over yarn to gain insight into a skill that can be used to great effect.
To follow, I have provided a PDF of the full pattern instructions for the Mermaid's Purse. This project will give you insight into knitting, felting and embroidery for both costume and design. You can follow on with further development of embroidery and felting technique in the Mermaid's Purse Development page.
The Kelpie's Tears is a lightweight and quick to make shawl with a beautiful drape, finished off with a further twist on the button felting exercise.
Alice