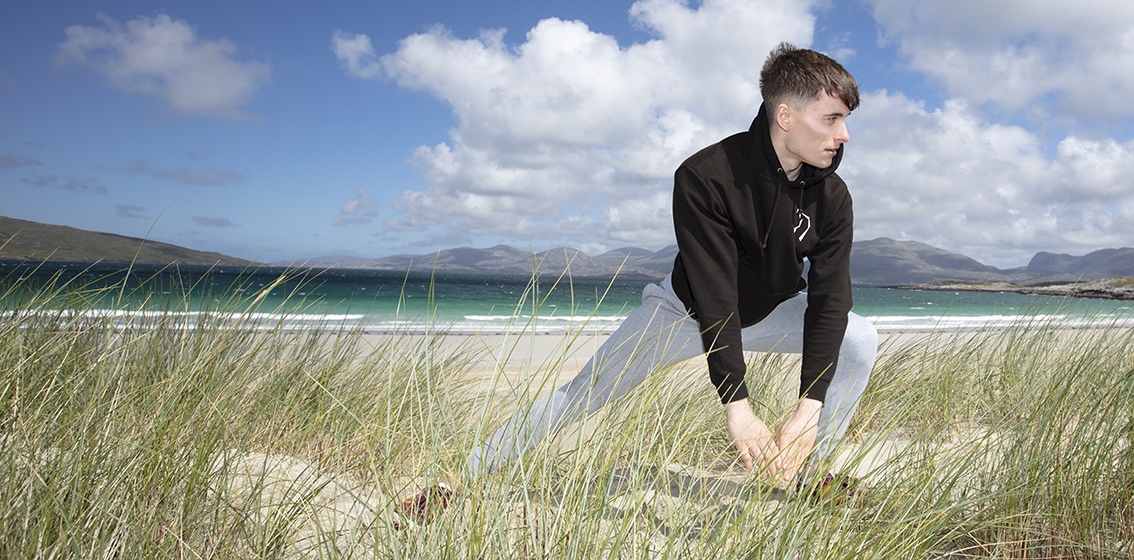 We are very lucky here at Virtual Yarns to have a fully qualified, in-house Personal Trainer. Now that a great many of us are living under restrictions regarding leaving our homes it is more important than ever to keep moving. You may have spent an afternoon knitting (and who could blame you) but make sure you take the time to do some exercise when you have finished. While Thomas is following the isolation rules in a flat in Glasgow he is going to show you how to keep moving in more confined spaces.
The first video gives you a stretching routine. Thomas takes you through all the exercises, but when you are doing these yourself hold each one for 30-45 seconds. The second video is a seated mini-workout, for each exercise do 8-12 reps, and repeat the workout 3-4 times. The third video is an abs workout with a bonus lesson in how to count to 10 in Scottish Gaelic! Repeat the 3 exercises workout 3 times and then do the stretches. The fourth video is a seated workout that you can do to break up your knitting routine. Repeat the exercises at intervals to keep yourself moving if you are spending a long period of time at your needles.
If you would like a one-to-one with Thomas you can book an online session. Click here for his Personal Training website.
Post-Knitting Stretching Routine
Seated Knitting Break Workout