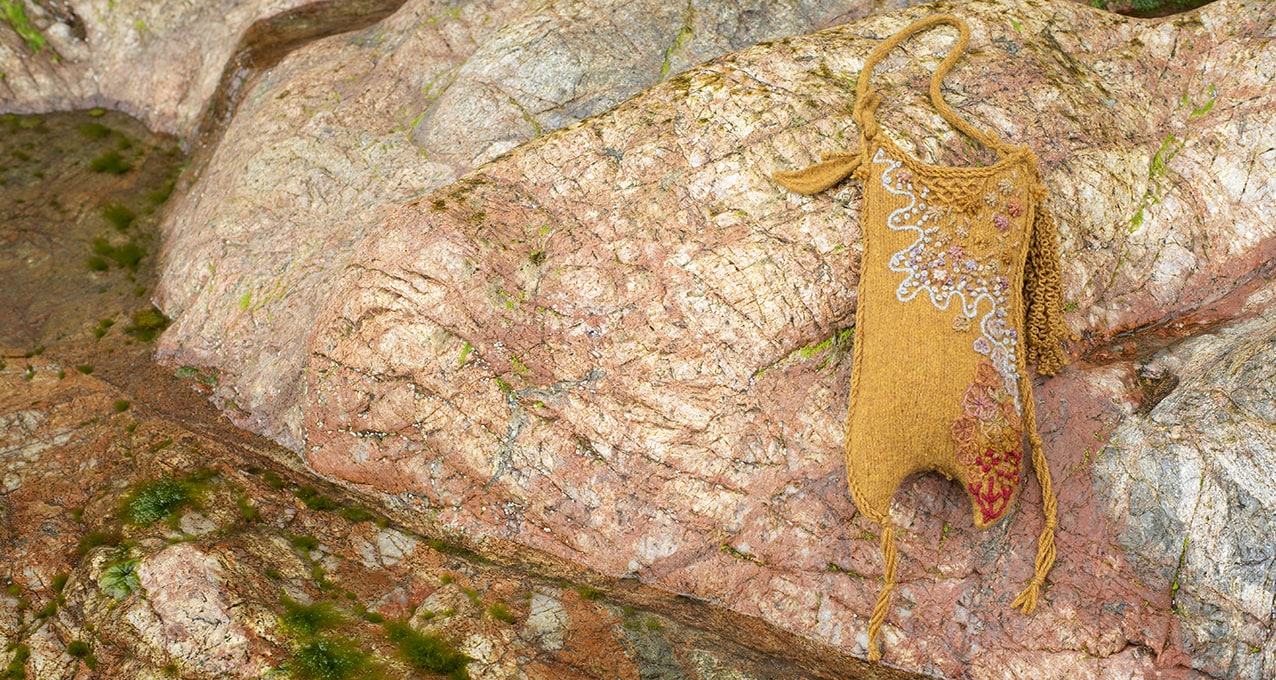 Jade and I have created this new section of the VY website in response to the challenging and unprecedented times we are all now living through. Here in this special place we will share images, creative ideas, designs, knitting activities and stories that will offer cheer and comfort in these days of uncertainty. We think that Dùthchas agus Dualchas is the perfect title for this new section, although it does require some explanation.
A Gaelic dictionary will tell you that dùthchas means –
birthright; native country; heritage; indigenous connection; ancient lineage.
But the word also has another dimension; it denotes a concept that encompasses the intimate bonds that exist between the natural world and all beings that live within it – including the bonds between the land and its people.
These bonds connect people through a network of cultural traditions. The knowledge and understanding built over the centuries, and passed from generation to generation, is known as dualchas.
These concepts are over two thousand years old and have been culturally expressed in a rich oral tradition. Many essential activities involved people working together on the land, and after work their leisure time was enjoyed with stories, song and dance, to the background rhythm of spinning wheels and clicking needles.
Our physical social bonds have been abruptly and shockingly broken but we can still connect, albeit in a way that would truly astound our generations past. During this period of social distancing, Jade will be bringing you images and ideas from Glasgow. Her son Thomas, who is a professional personal trainer, will be showing you some great stretching exercises to keep you fit. And I will be posting up some fun things to make, and spinning you some yarns as well as telling you what I'm doing on the croft here on the Isle of Lewis.
So we hope that you will join us – with the background rhythm of your clicking needles to keep us all connected.