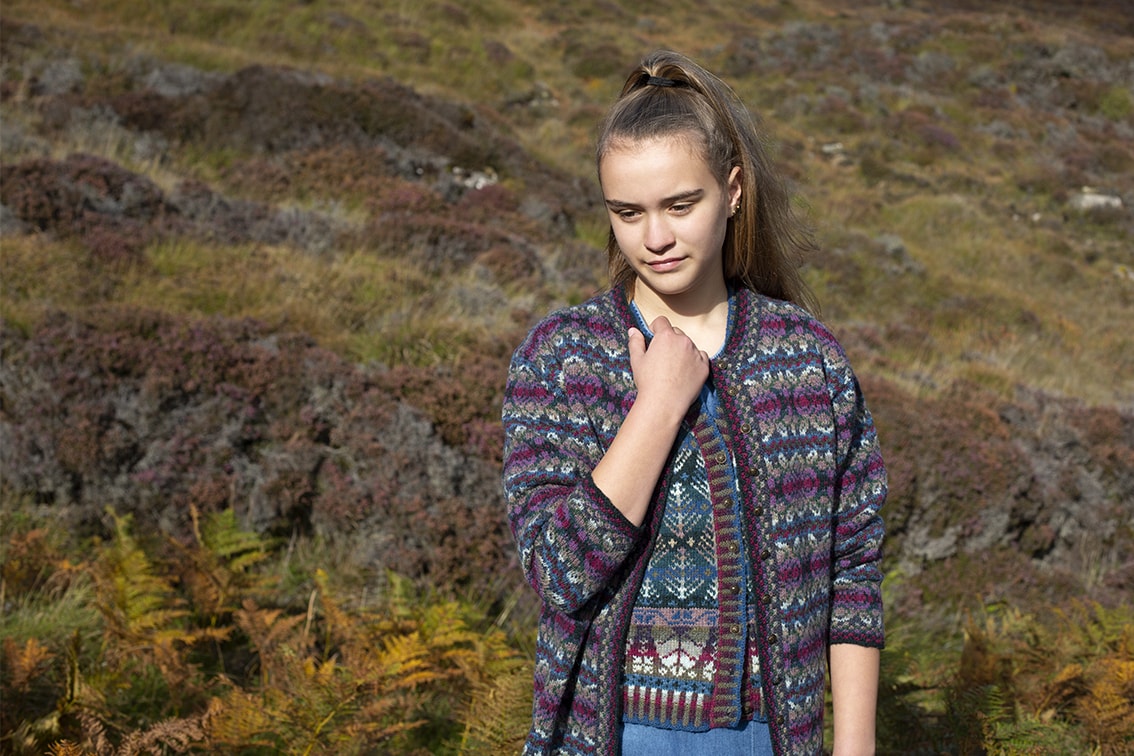 One of the constant and ongoing tasks at Virtual Yarns is – rather unsuprisingly – knitting. All of the garments you see across the website are hand-knitted from patterns created by myself and Jade. These garments are photographed to show all aspects of each design, and our sample cupboard is at the heart of our business. I always have a couple of projects on my needles at any one time, as does Jade, but between the two of us we would not be able to add new designs as frequently as we do without the help of the third Virtual Yarns knitter, Margaret Finlayson.
Margaret has been knitting for me for over 30 years, and examples of her handwork have appeared in many of my books. Most recently you can see her credit in Glamourie for knitting the Cailleach cardigan. Her long career as a midwife in our island hospital means she has very dexterous hands, and the patience required to see a project through from start to finish. She is particularly adept at stranded colourwork and you can see many garments she has made throughout the website. We wanted to draw attention to some of these by having a mini-photoshoot on Lewis using Margaret's lovely grandaughter Abigail as a model. So here is Abigail modeling the Oregon Waistcoat, Abalone, Leo Tunic, Donegal, Rona and Painted Lady, and Margaret herself also appears wearing her own Katherine Of Aragon.
Thank you Margaret for your many years of knitting!